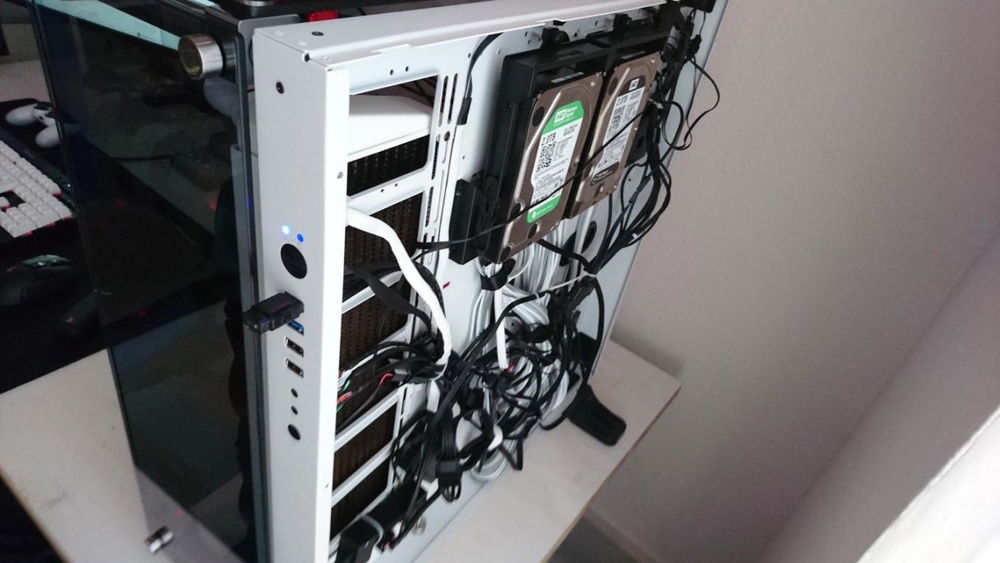 Cable management in the back.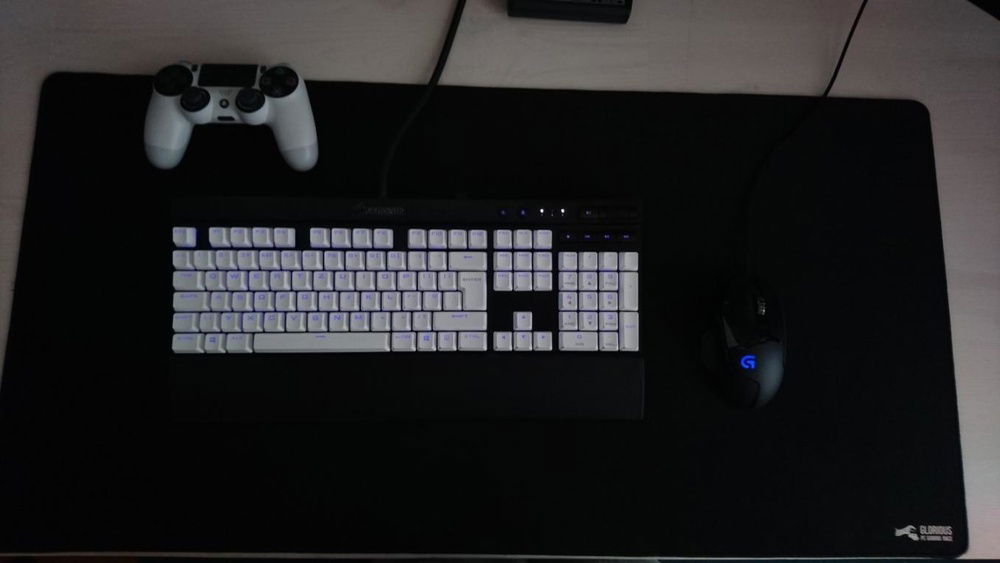 Keyboard. (Imported keycaps from the USA)
Gloryshot of the Monoblock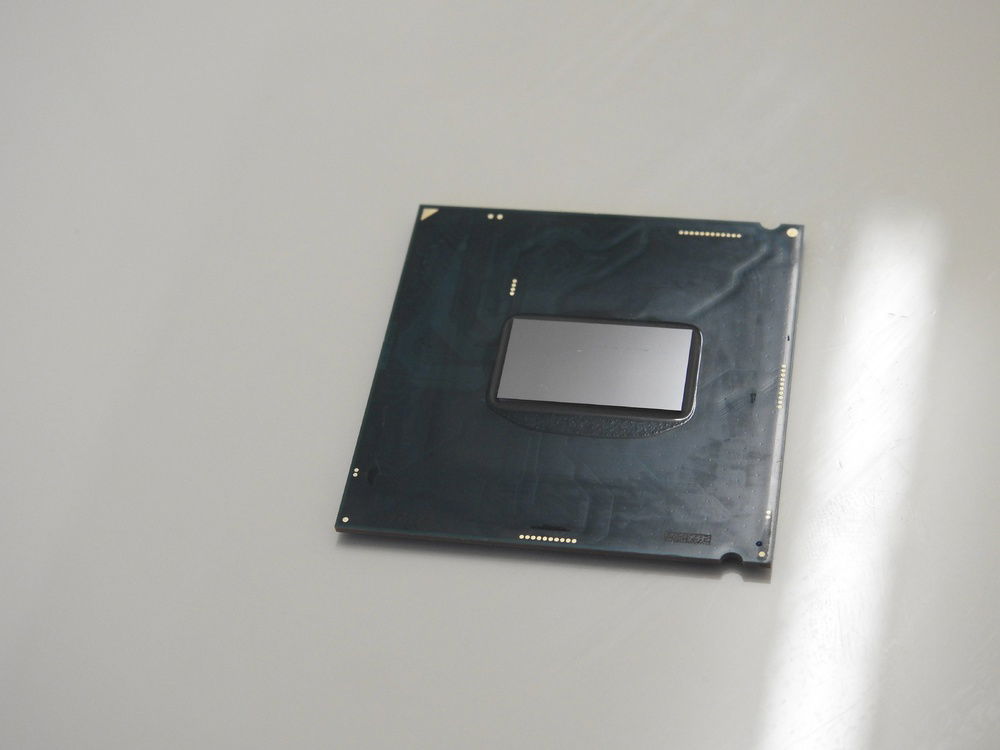 Delidded CPU, prepped for Liquid Metal. I used Thermal Grizzly Conductonaut for that.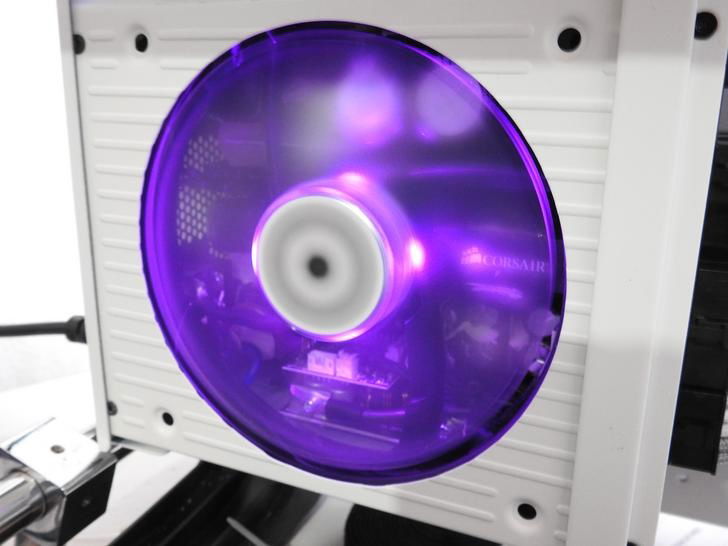 Fan mod on the PSU. Almost shorted and killed myself with that. End Result is worth it tho. White PSU with RGB Fan.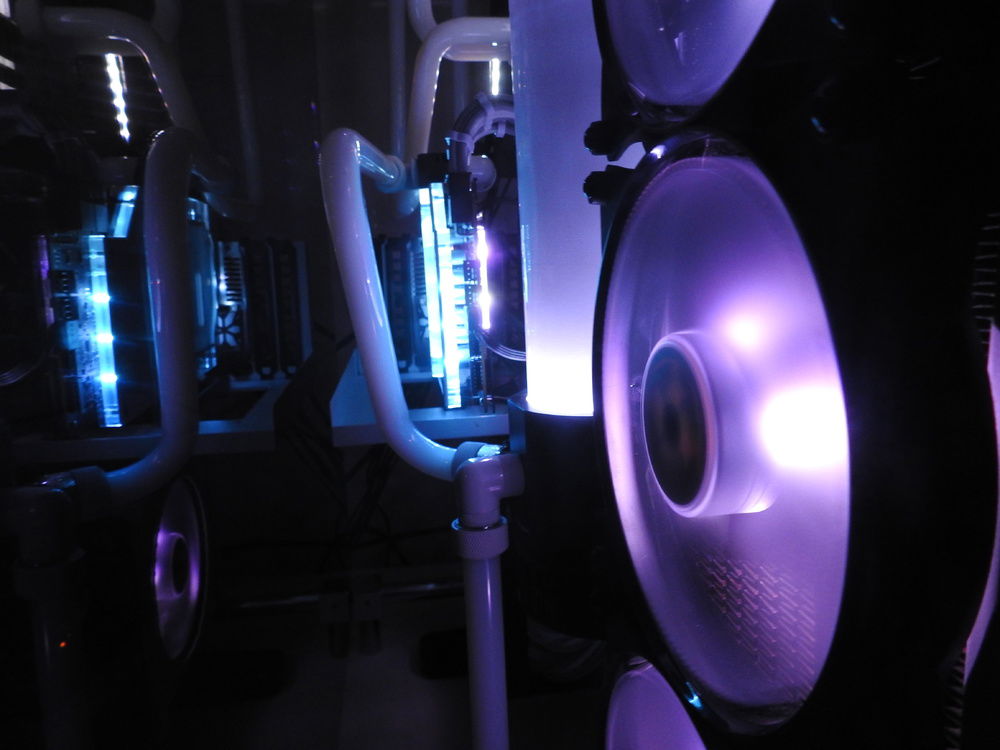 Side view. Crooked bend that has been holding up. Intending to work that one out when the new tubes arrive.