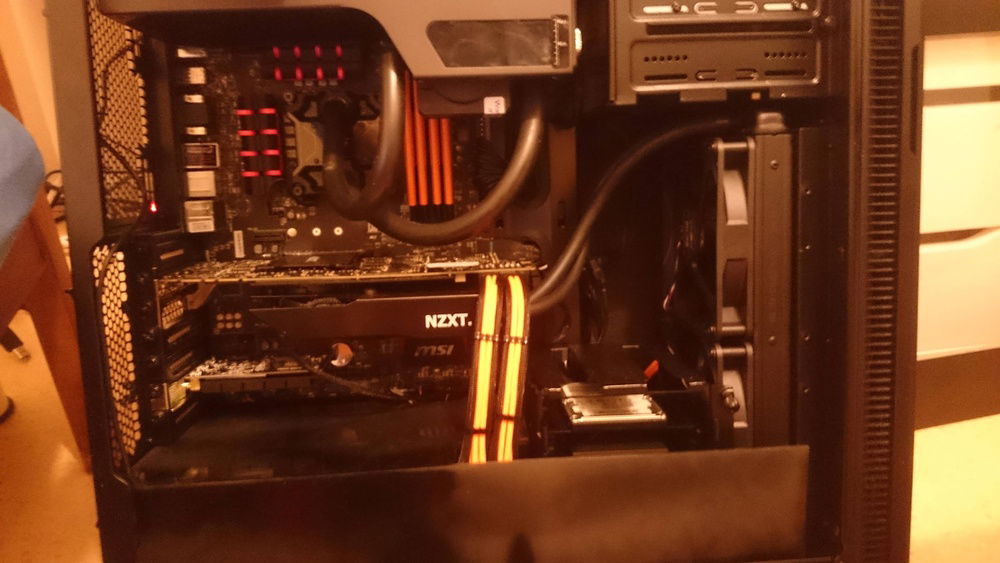 The final result! It looked amazing back then, and it is quiet as hell with a 280mm on the gpu and a 280mm on the cpu! It really set the standard for "silent" for years to come!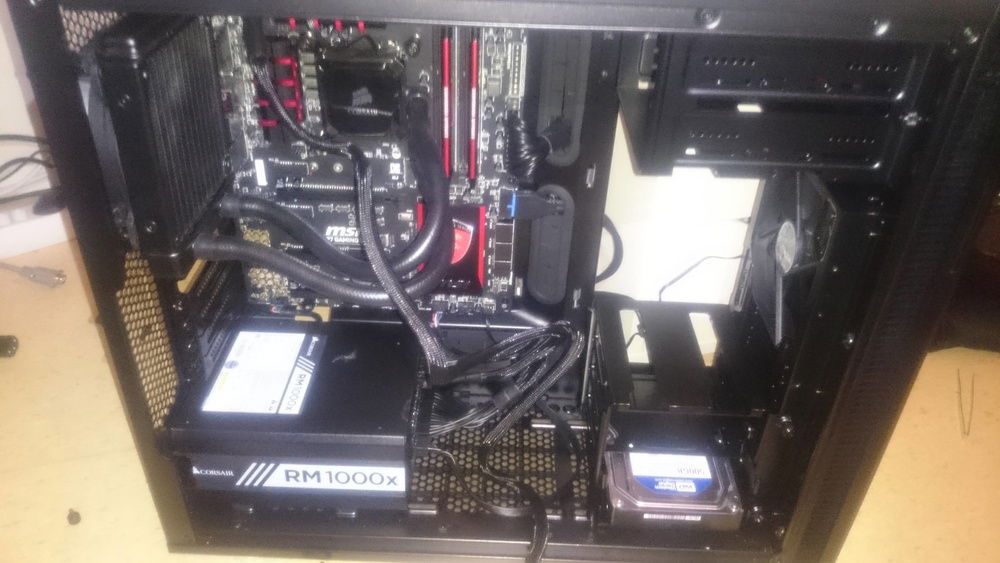 The PC before i started working (minus GPU)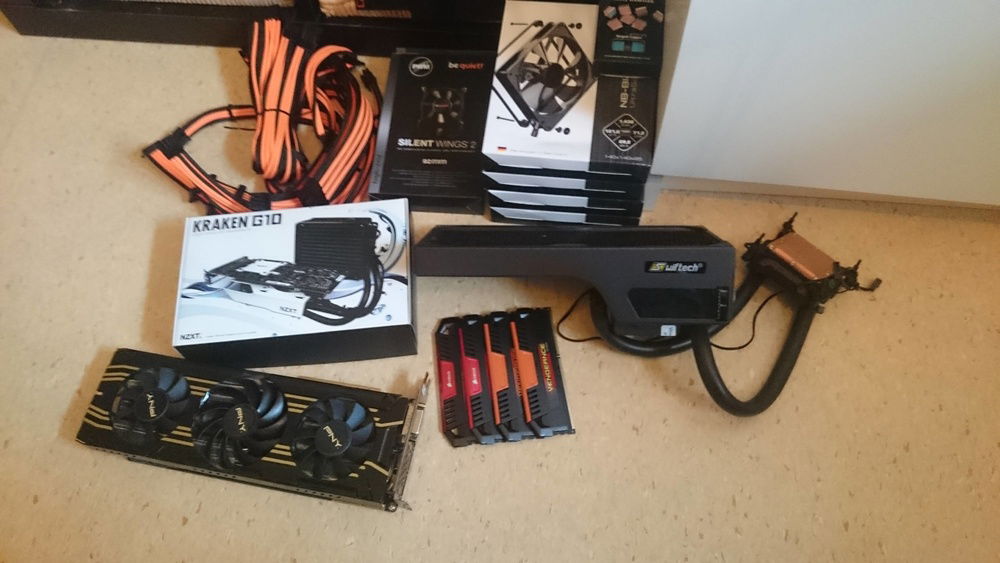 What's going into the rig! A PNY XLR8 980ti with an NZXT X61 AIO and a kraken G10, a swiftech H240-x for the CPU, a ton of fans, and custom cables!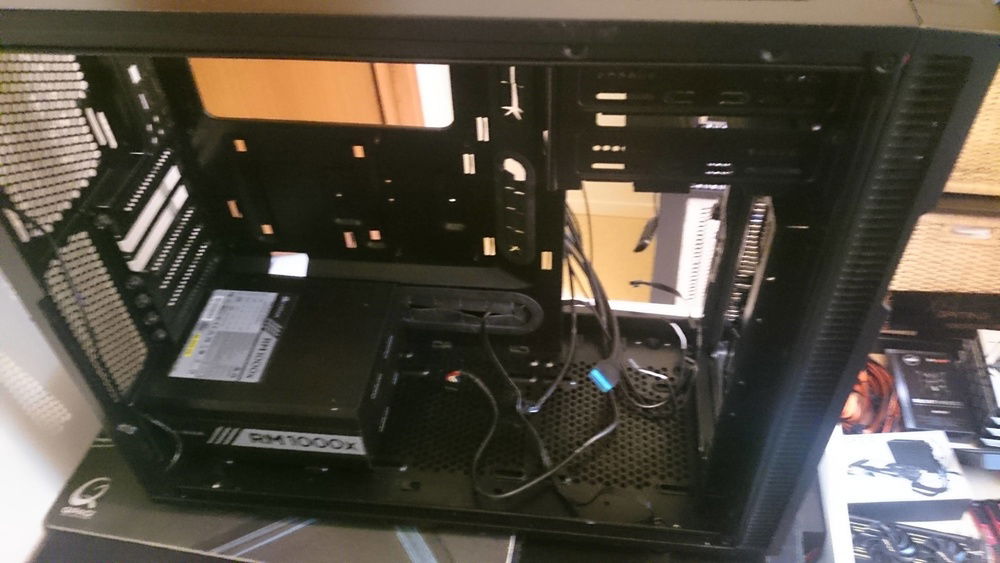 Pulling everything out of the case!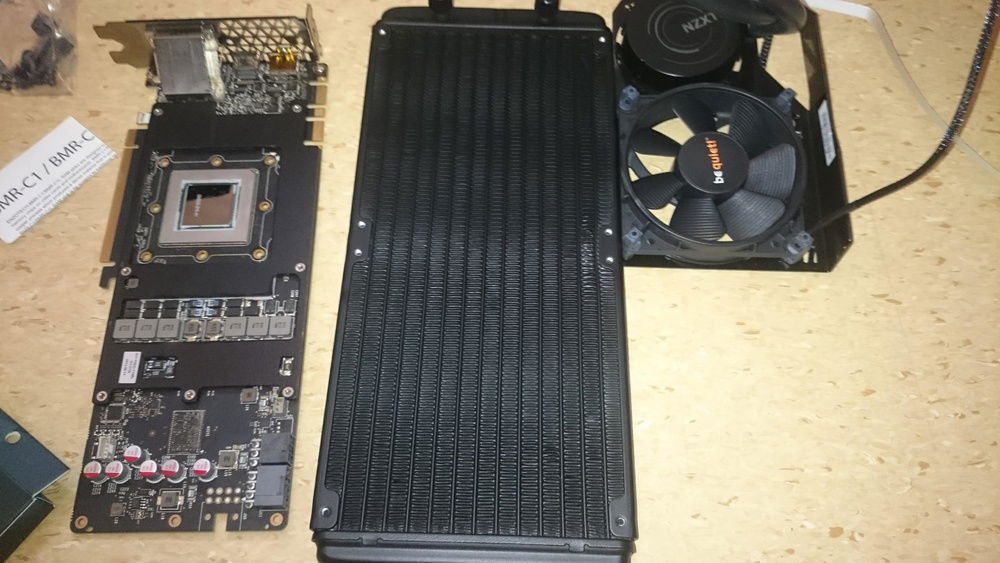 X61 and kraken G10 ready for mounting!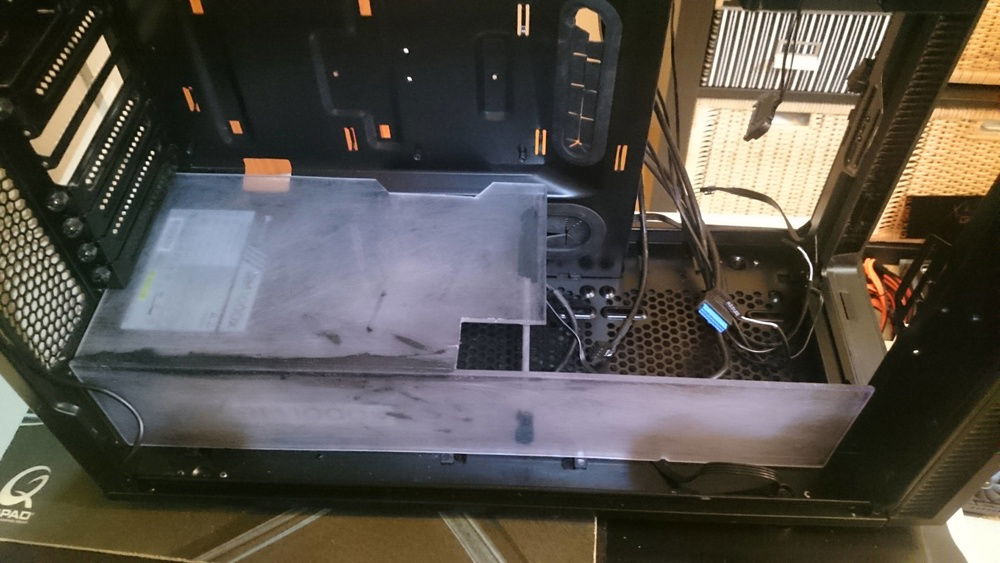 Test fitting PSU shroud. It fit nicely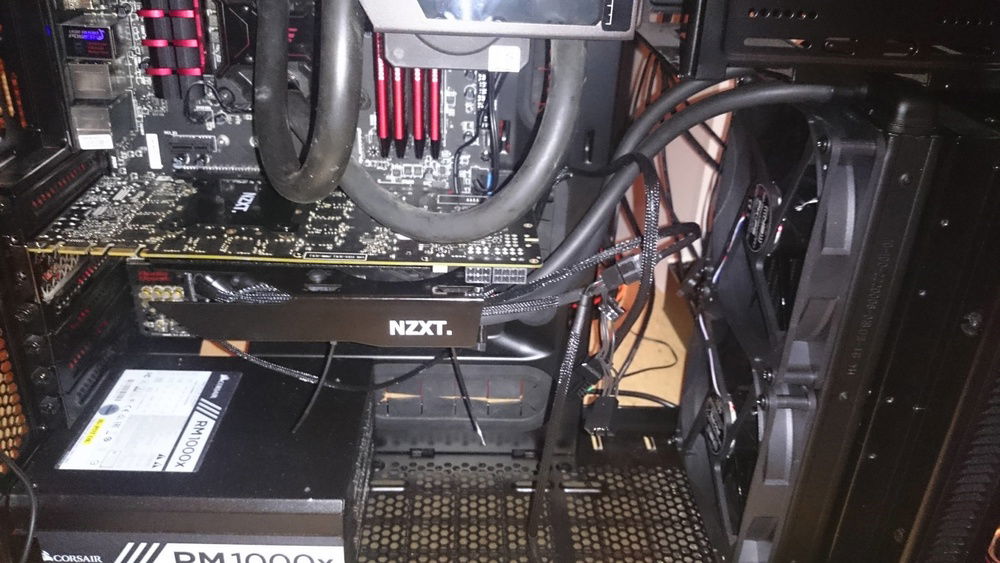 First test fitting with components...