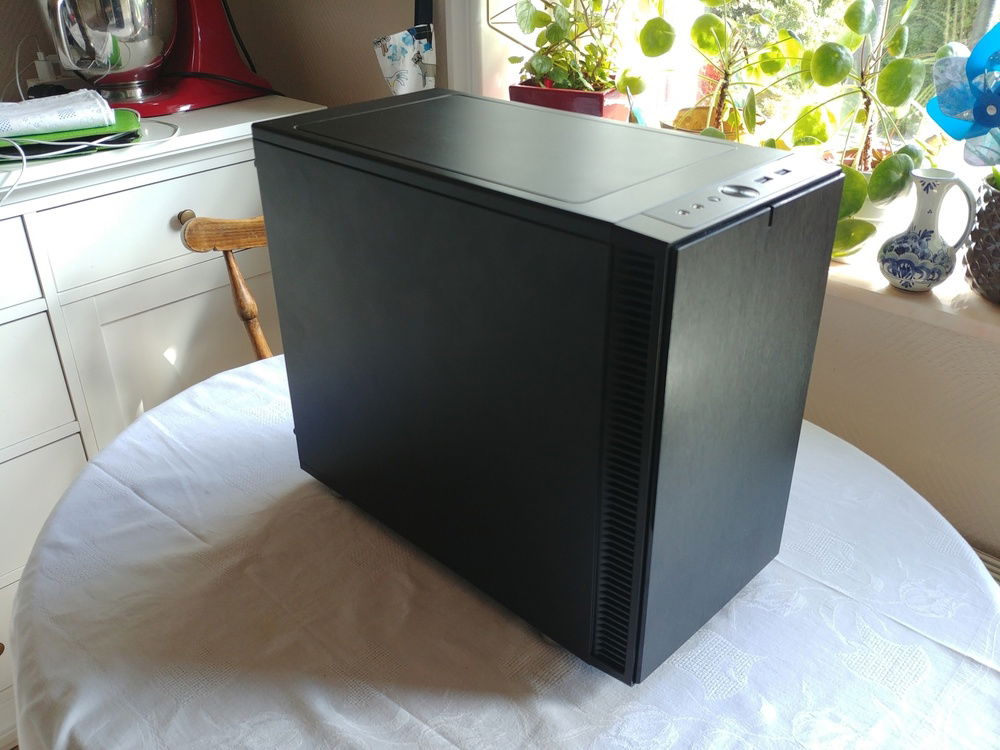 Black box. As it should be. No irritating LED's here!
Cable management light and also an Y-splitter installed in the AIO-connector in the motherboard for controlling both fans in the front. I only got 2 connectors on the board and need the other one for the new 120mm chassi fan. It made wonders for the temperature to also have an exhaust, but still to hot. Idle 40C :-/ This is why I want to change for custom length cables instead of extensions. It's not very roomy back here!
Mostly black. Except for the extension cables, but what do you do when thats the only ones in store and you want the computer up and running a.s.a.p. The extensions will be changed for custom length CableMod cables eventually. Along with the rest of the cables as well. GPU changed from GTX 1080 to RTX 2080 Ti... I need to cool it though. Doesn't work so good with this config!