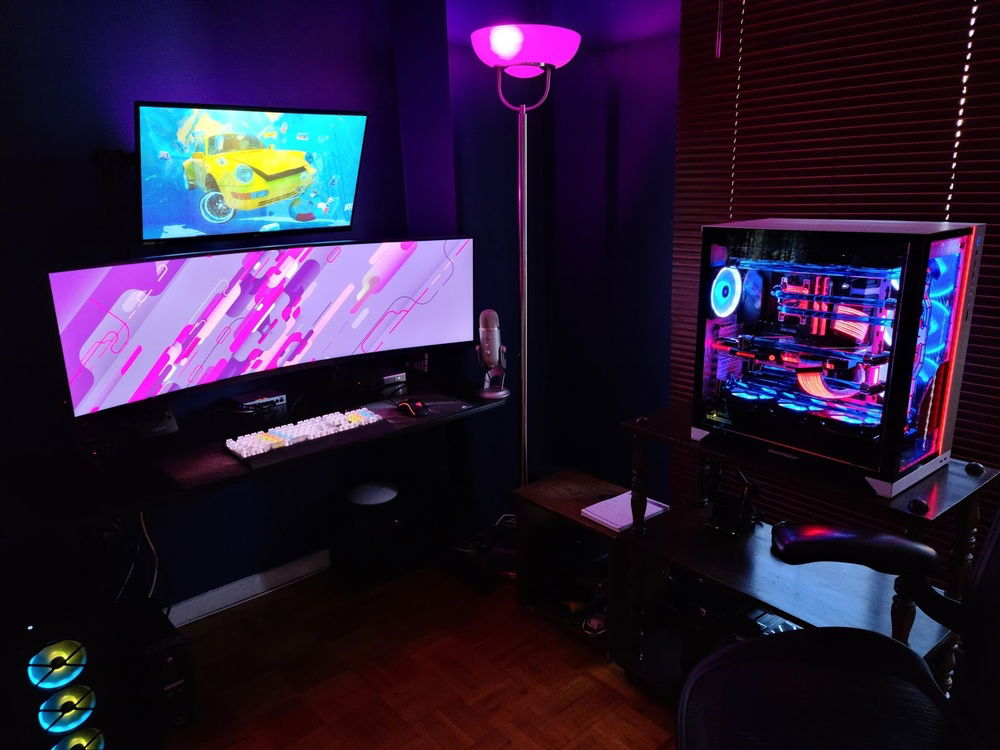 There are three computers in this picture. The one on the left was built by my wife, with very similar specs. I've been working from home for 6 years, and my laptop/dock is hiding in the small shelf. The full setup can be swapped between work/play at a moments notice.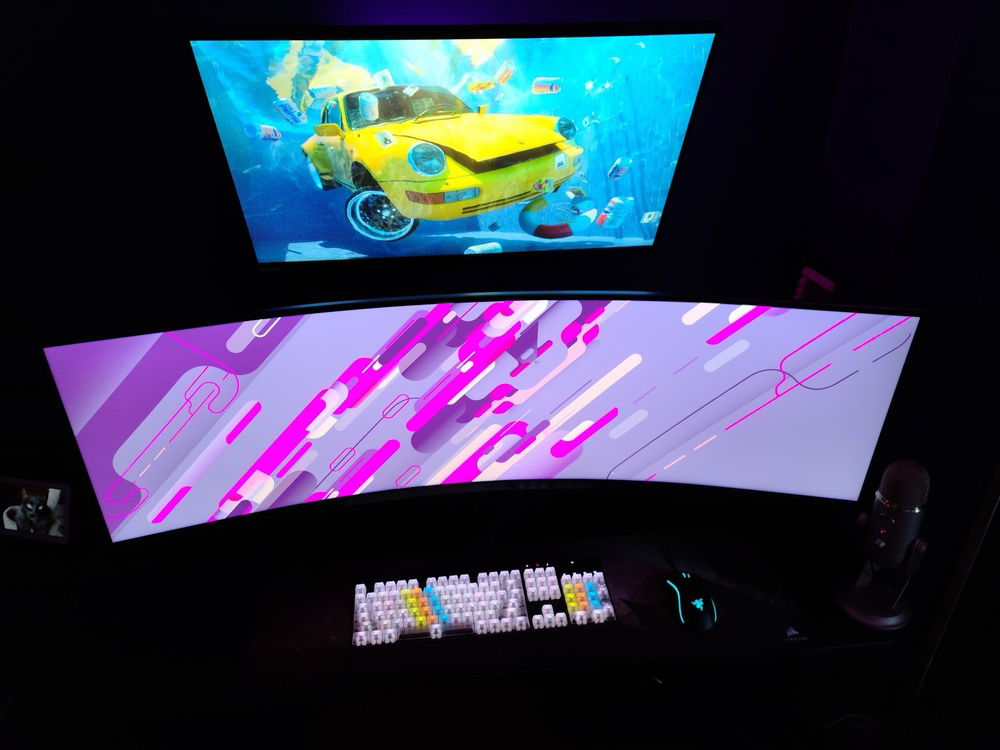 All my keyboards have blank caps.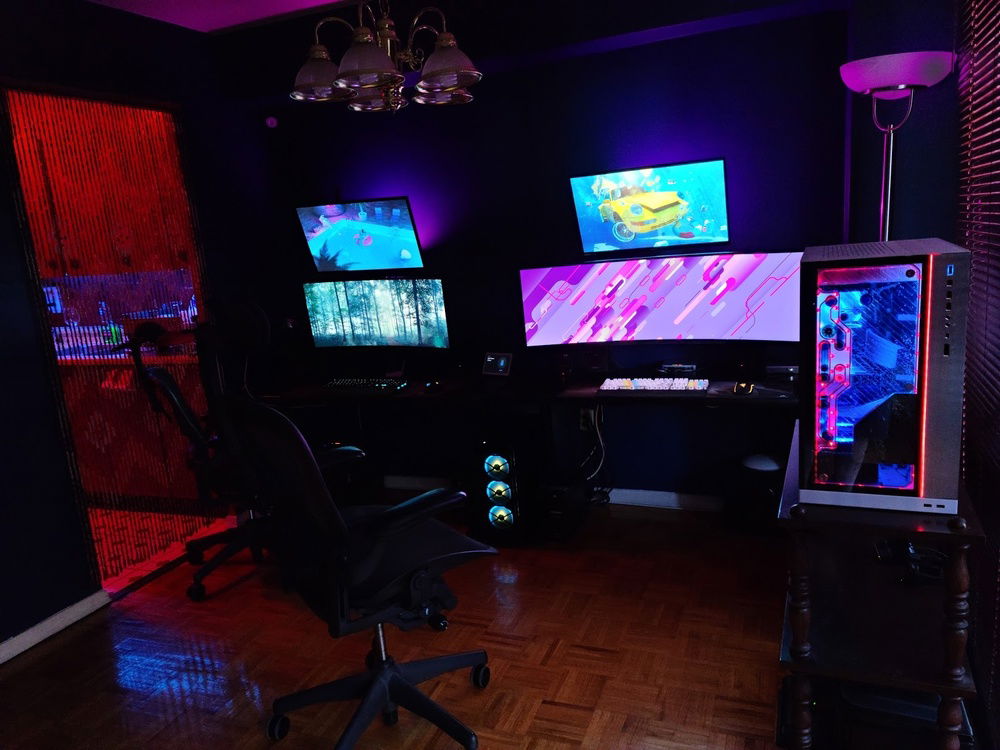 Small available space in an apartment! All lights in the house are RGB Hue. All displays are pole mounted.