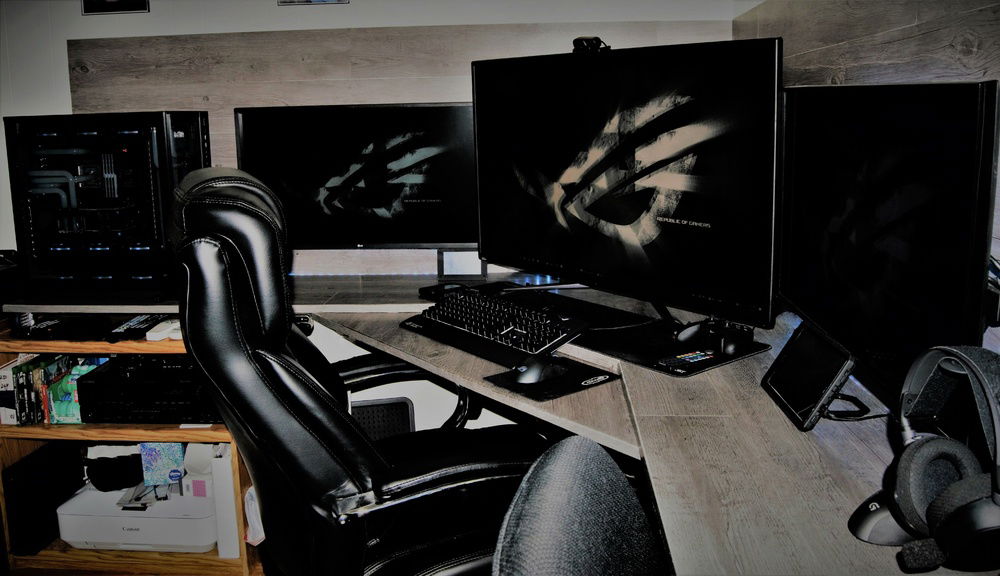 My setup. Was all 32" monitors but added this 43" ASUS ROG Swift PG43UQ 4K 144Hz into the mix.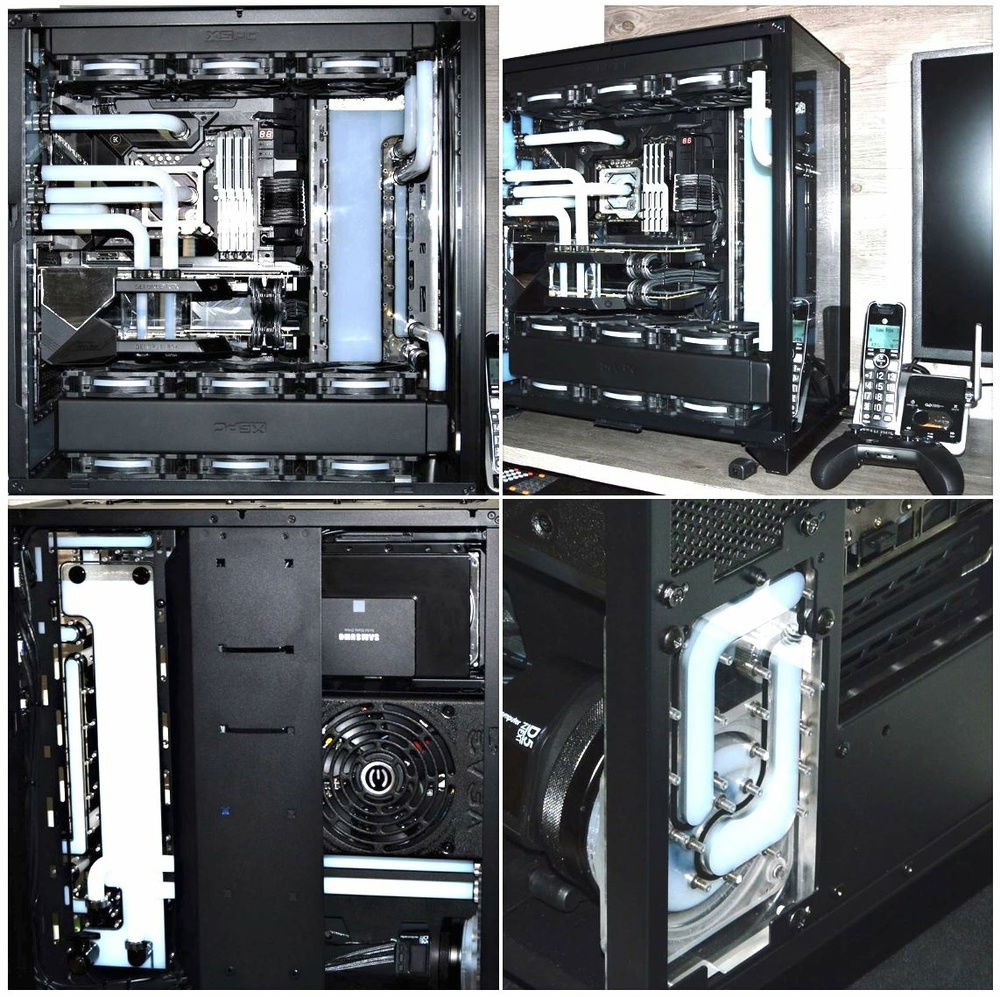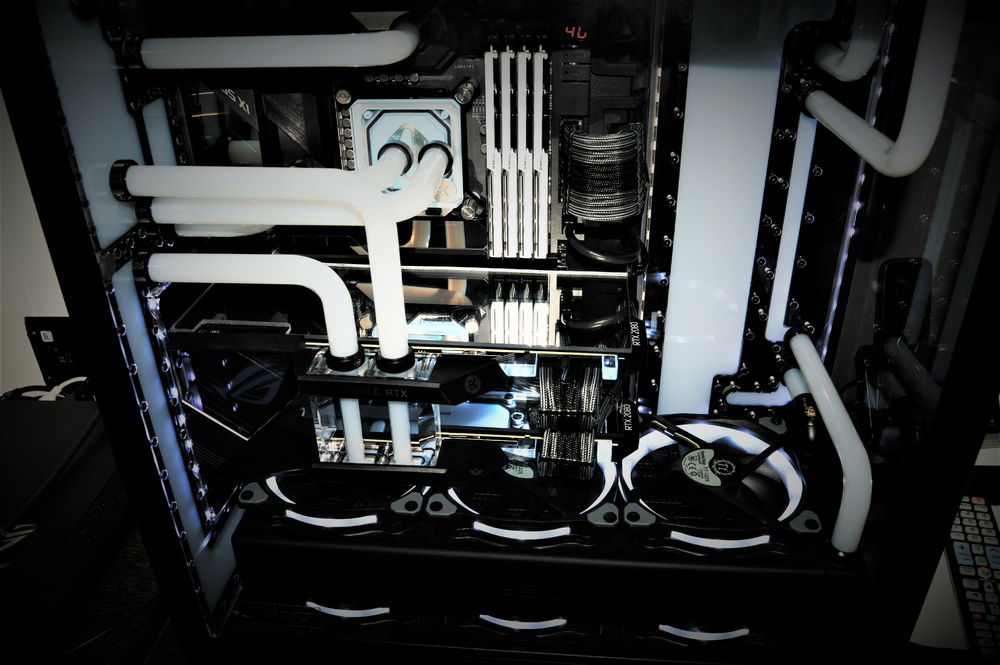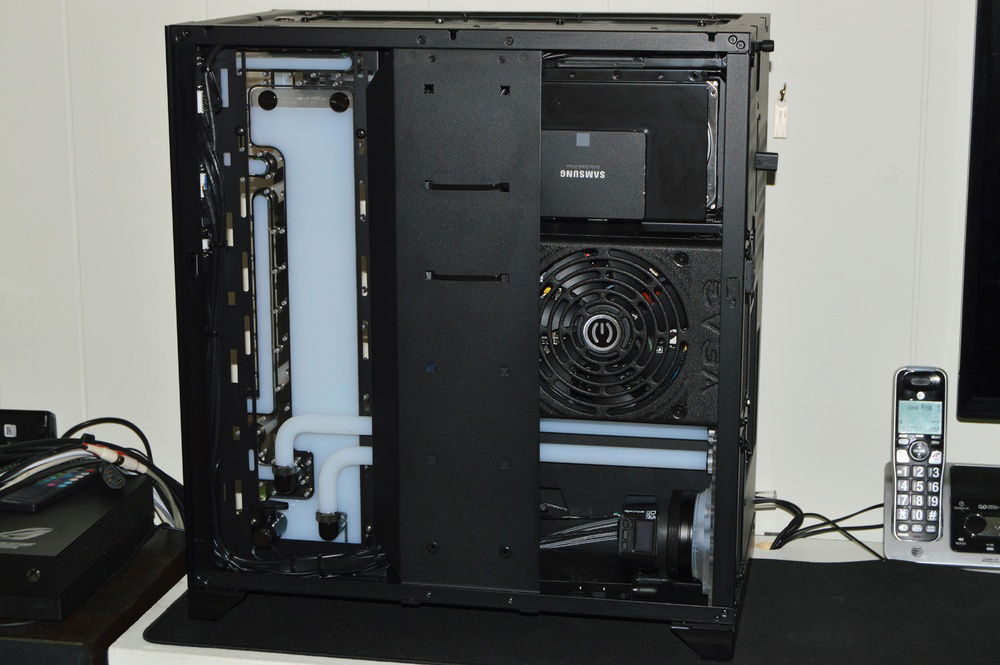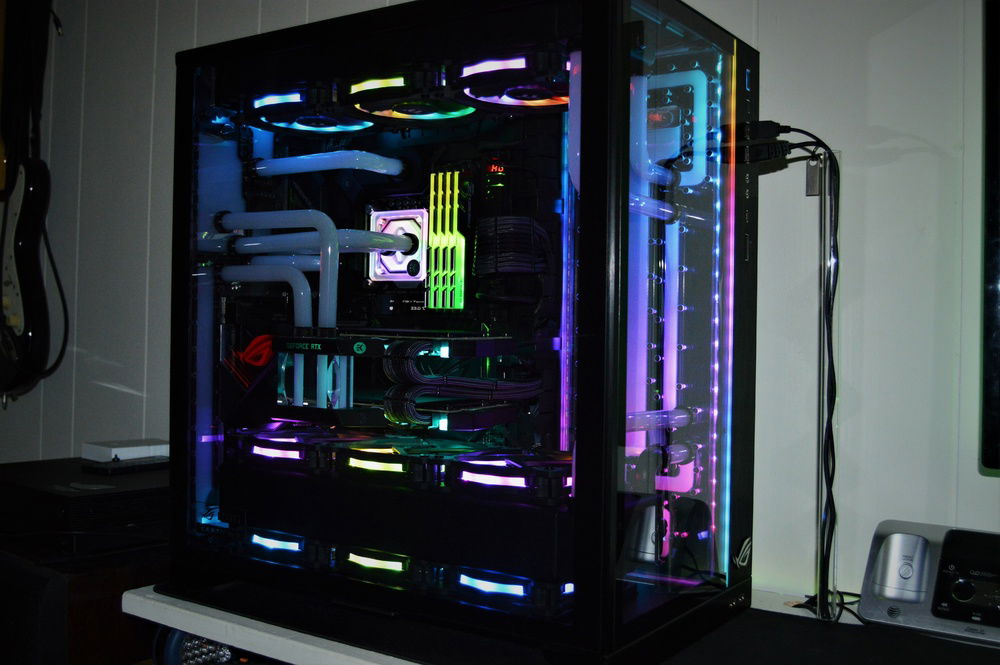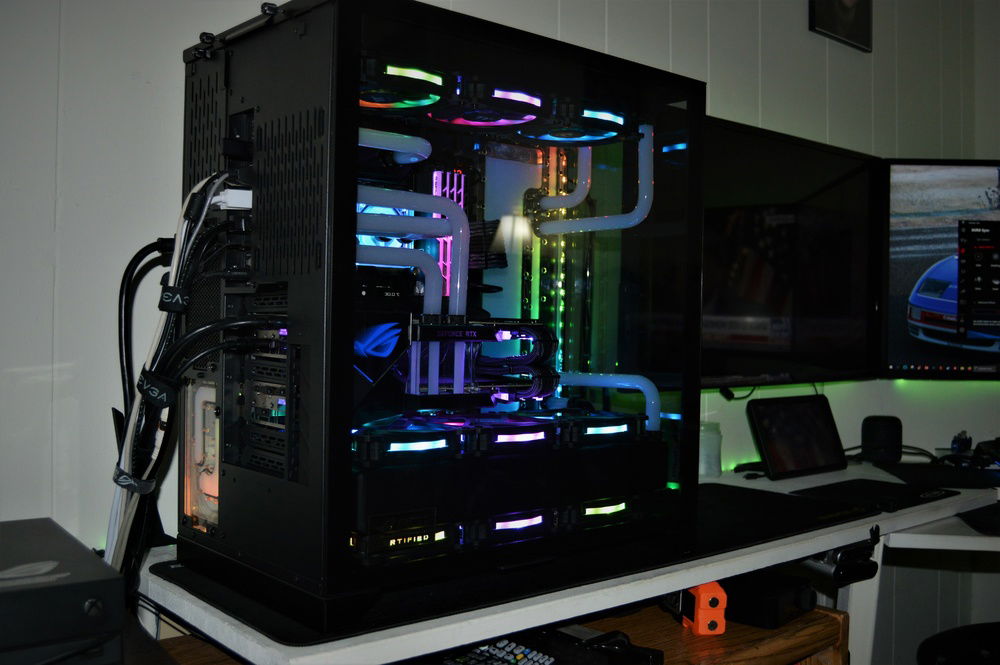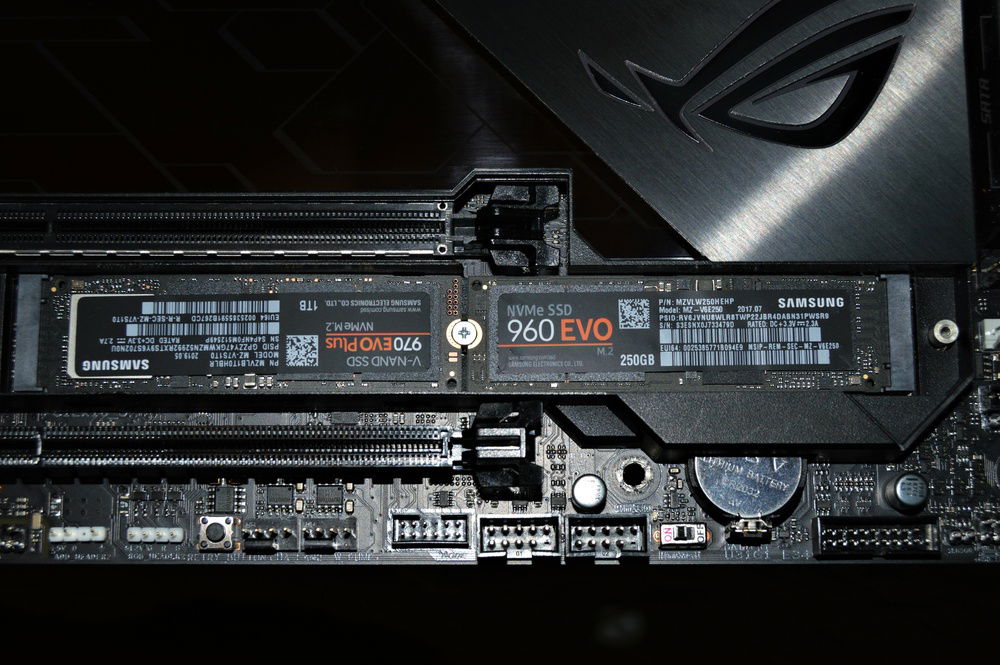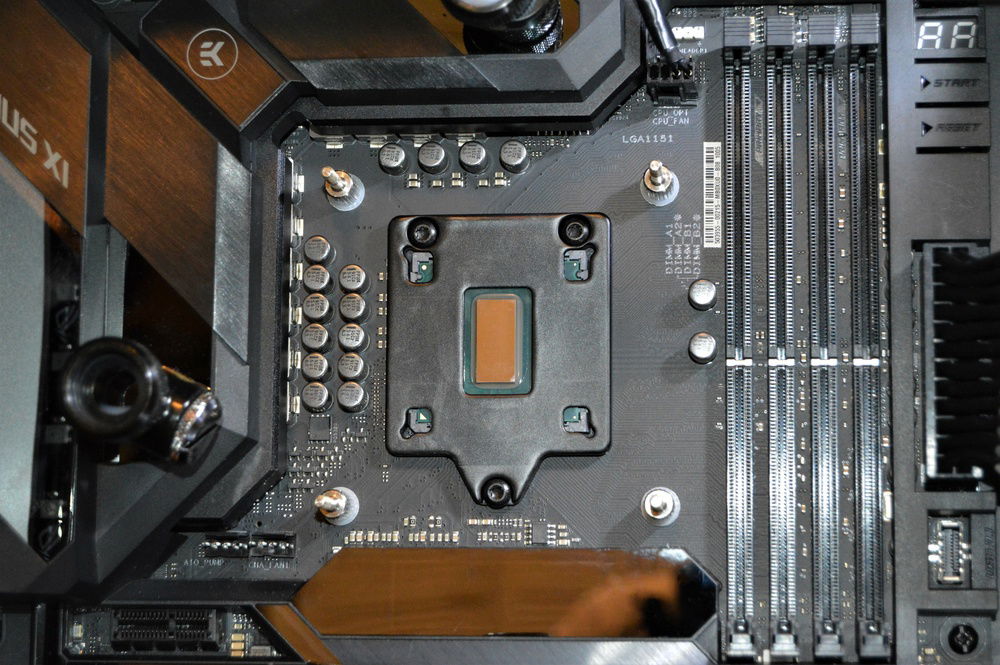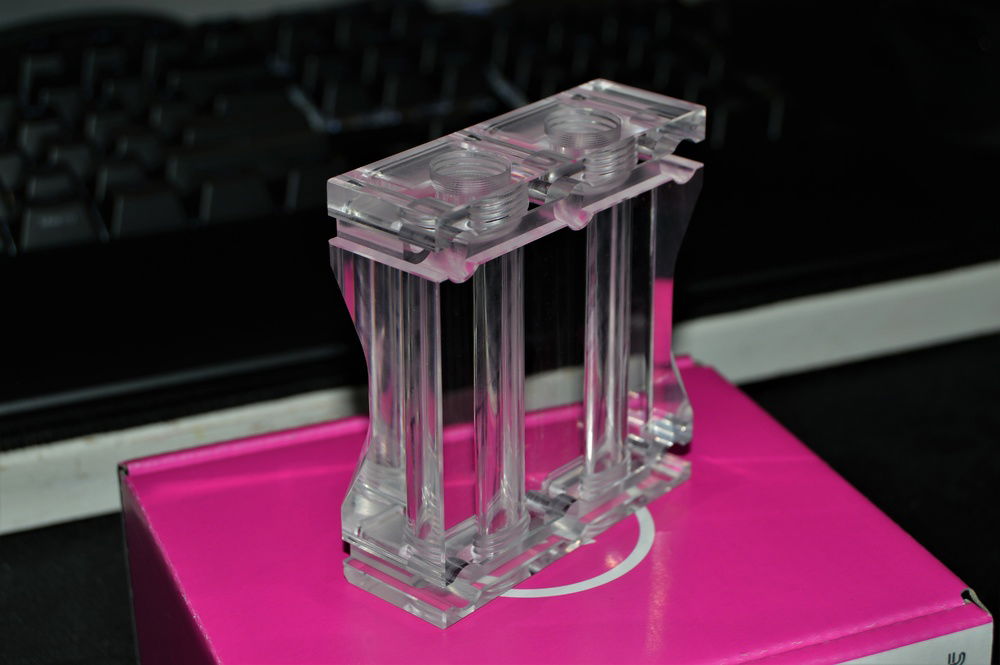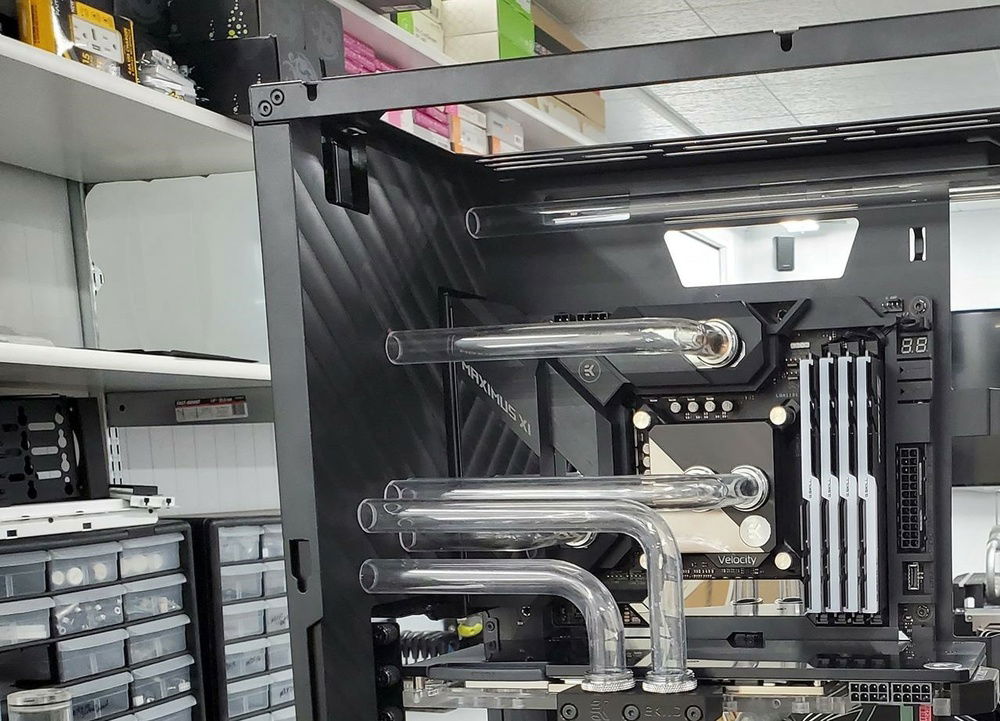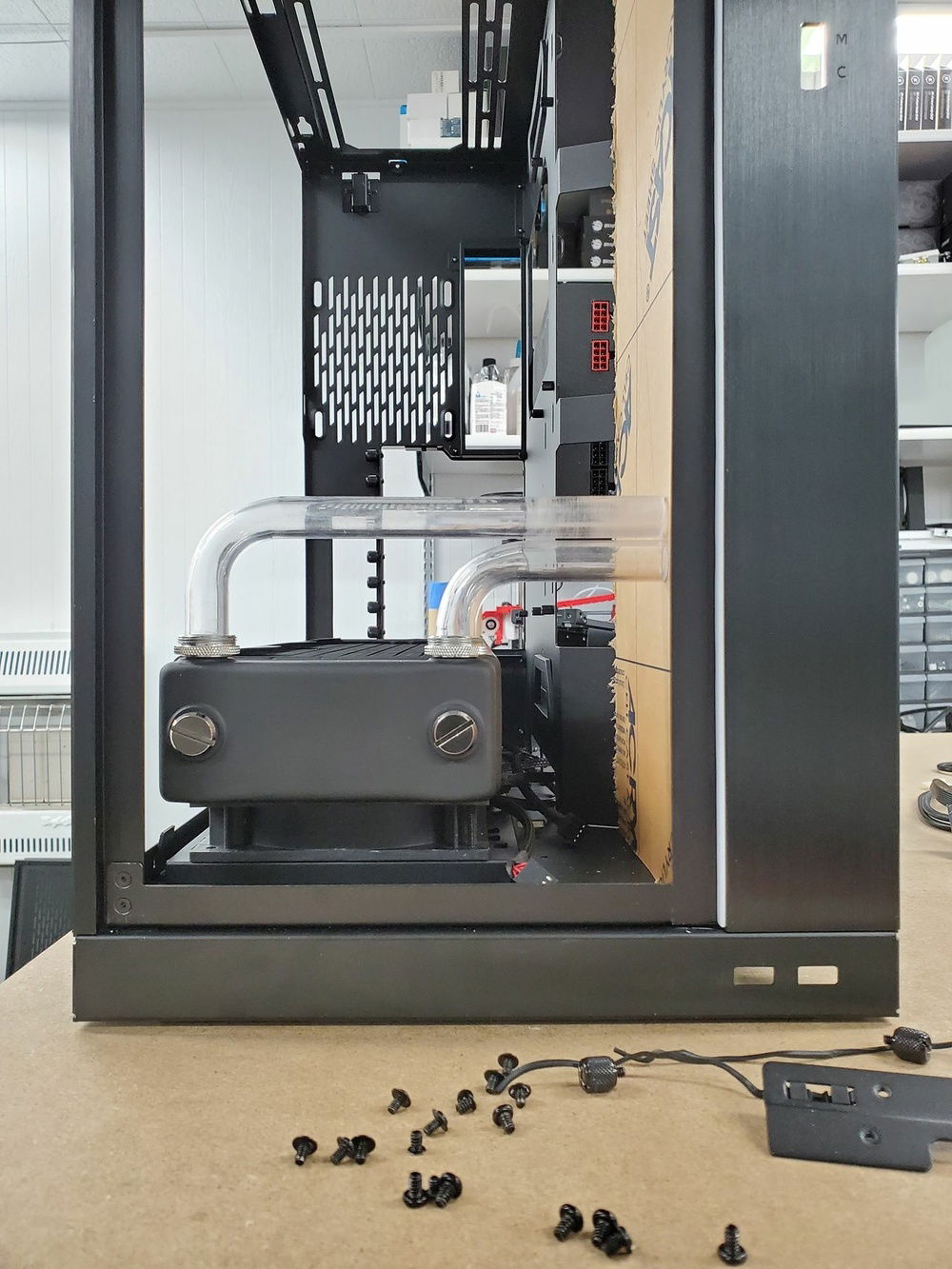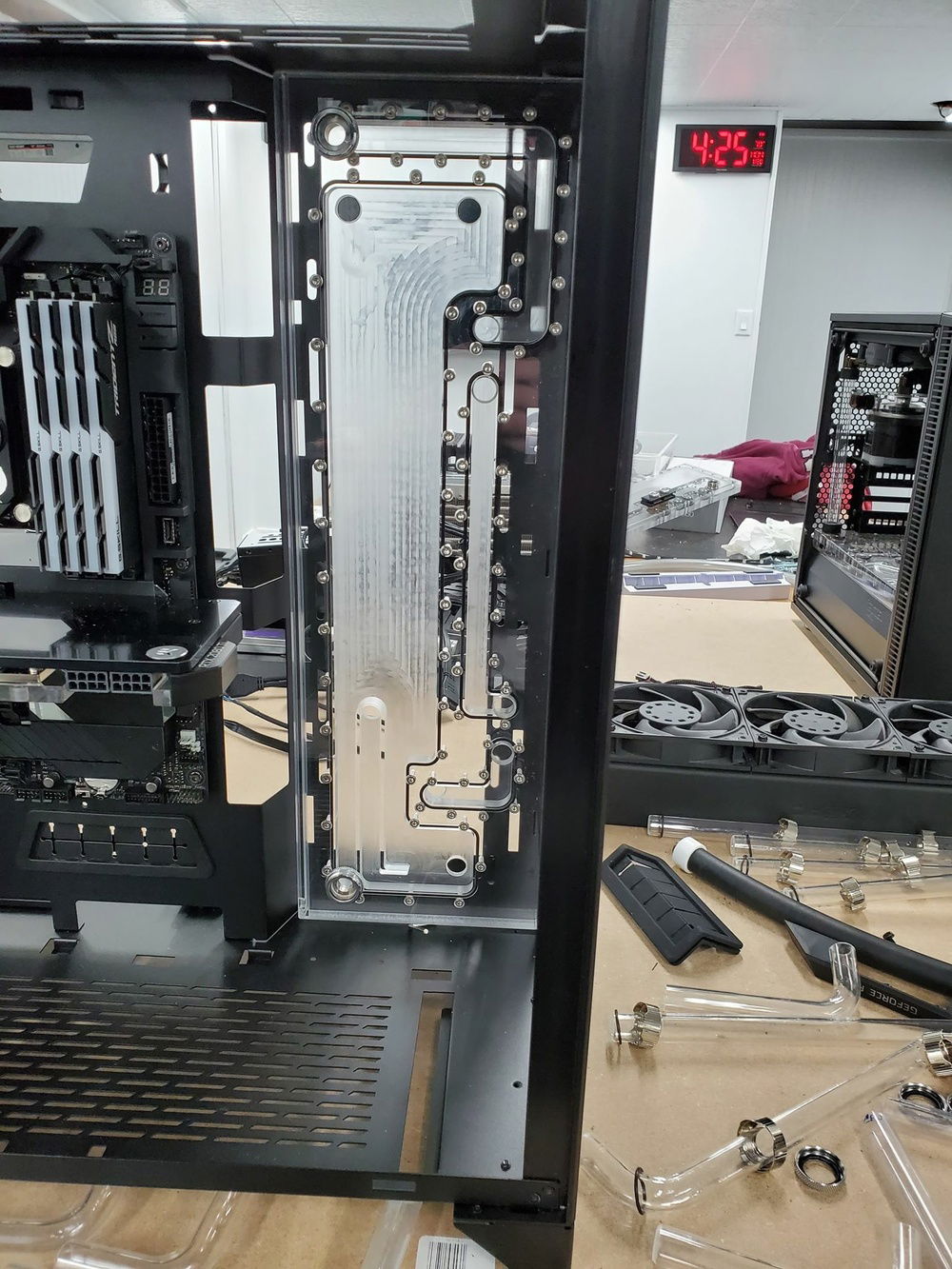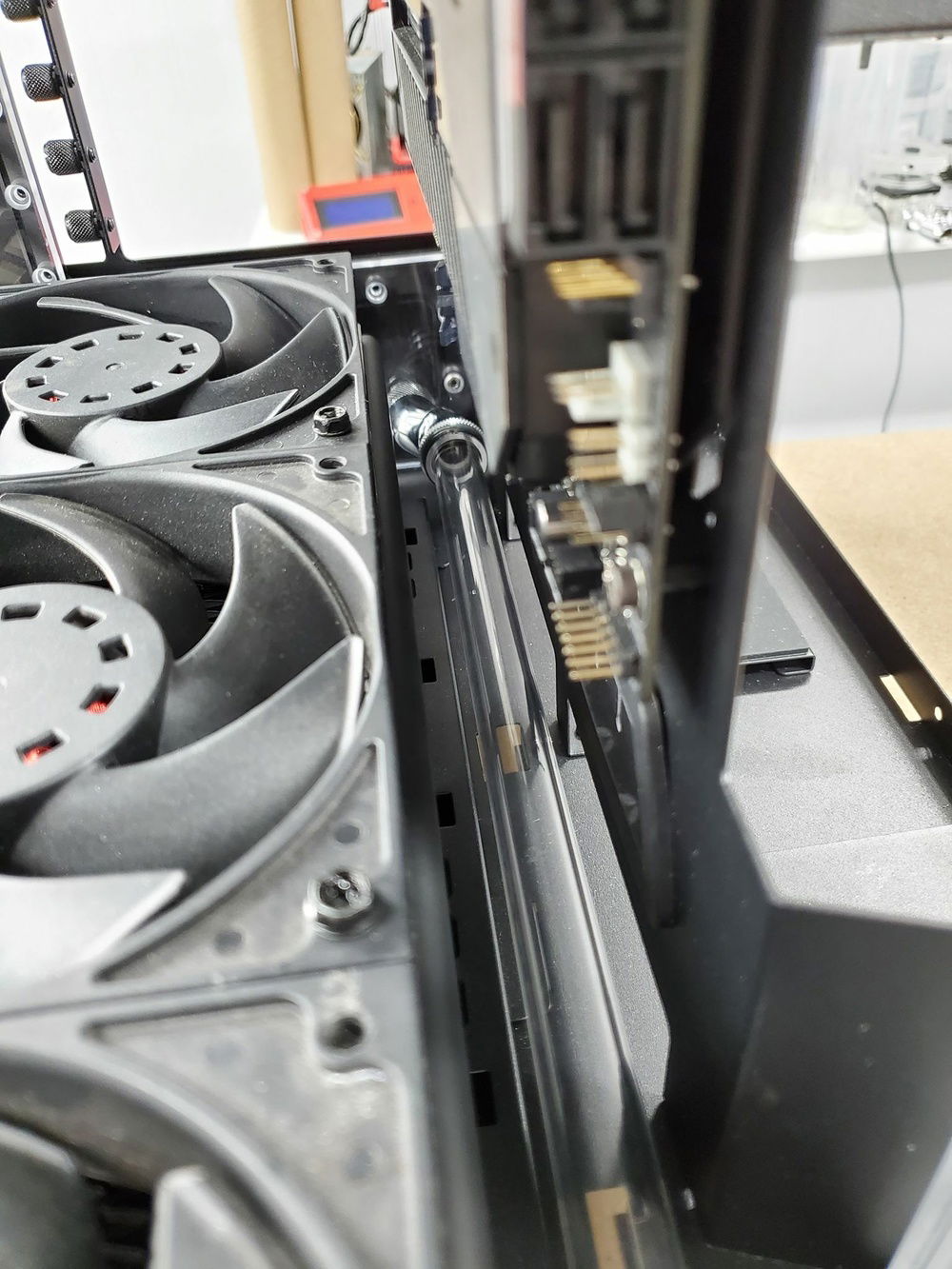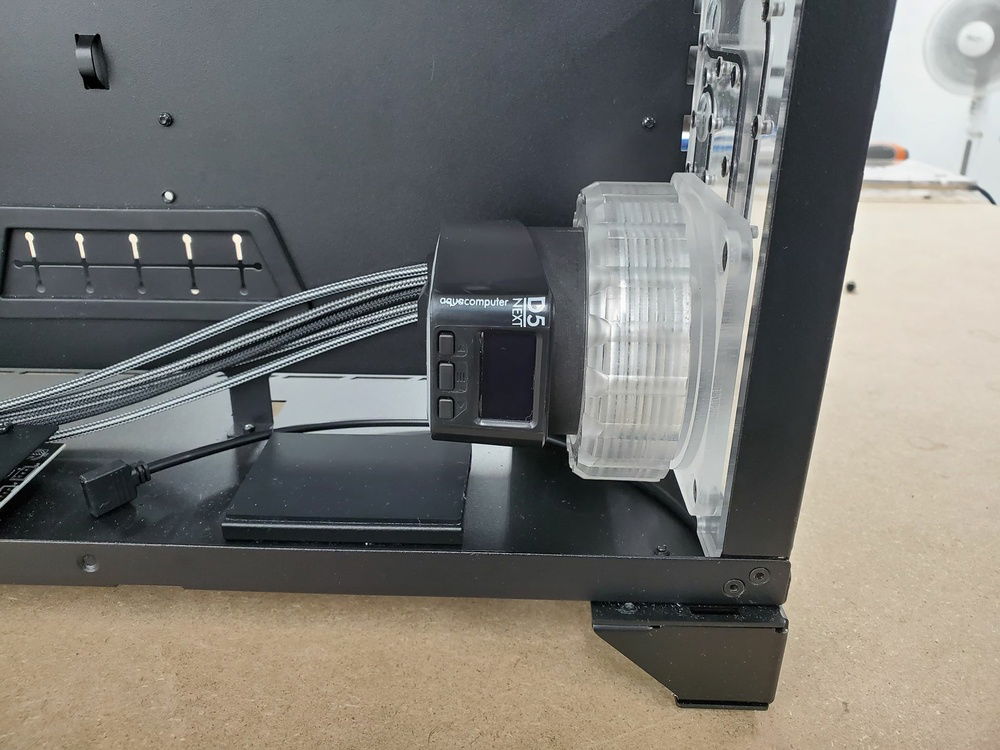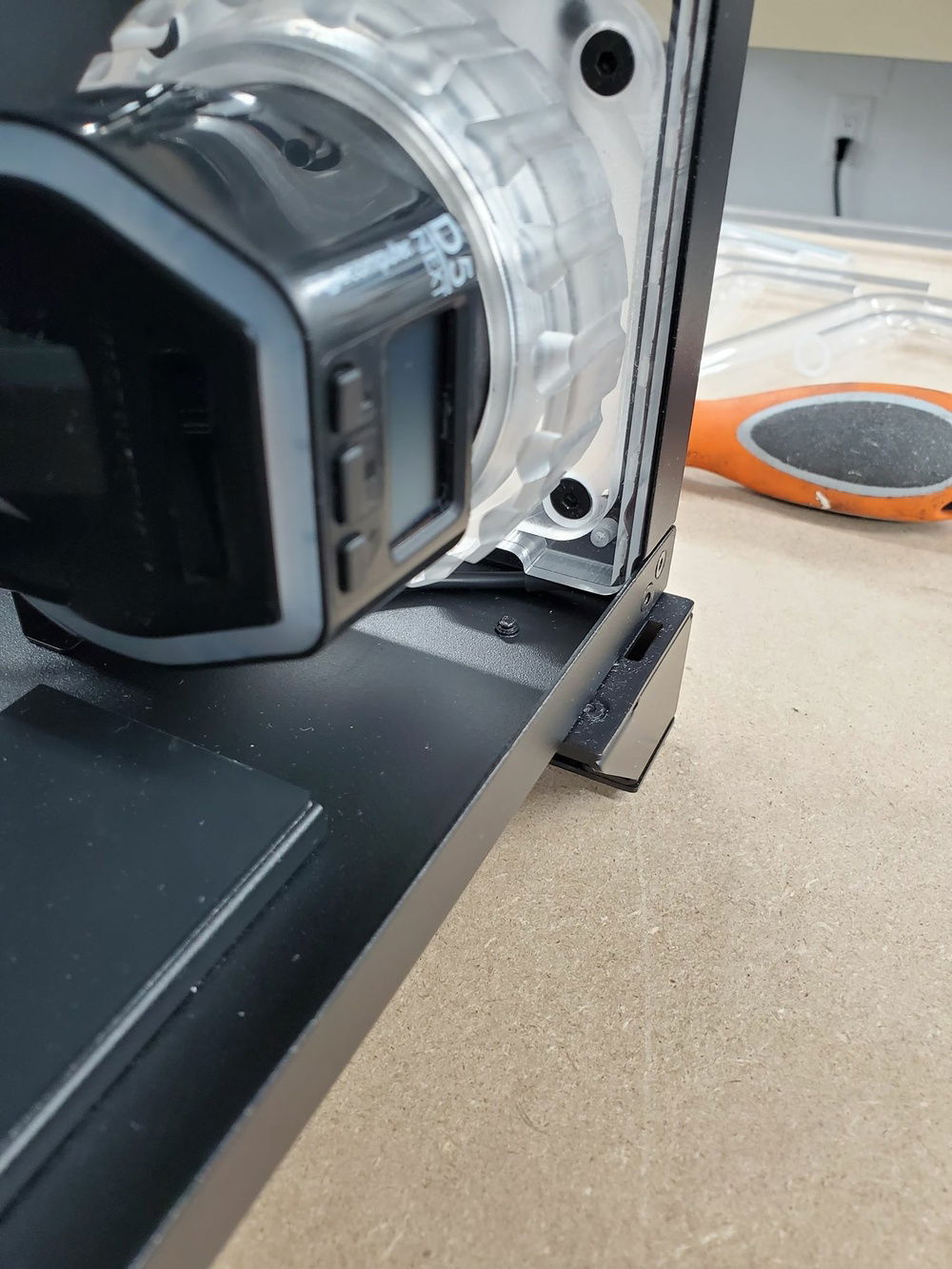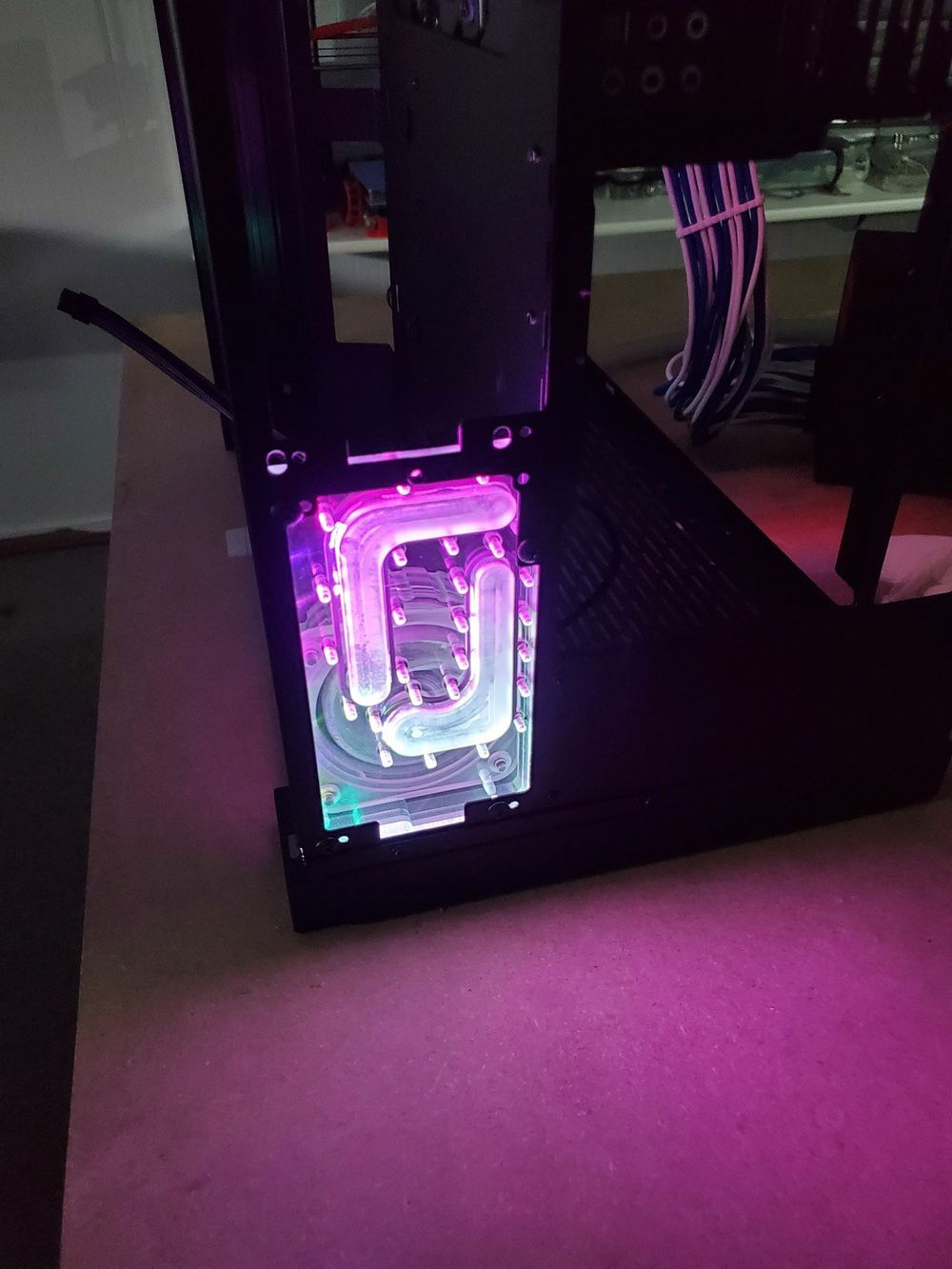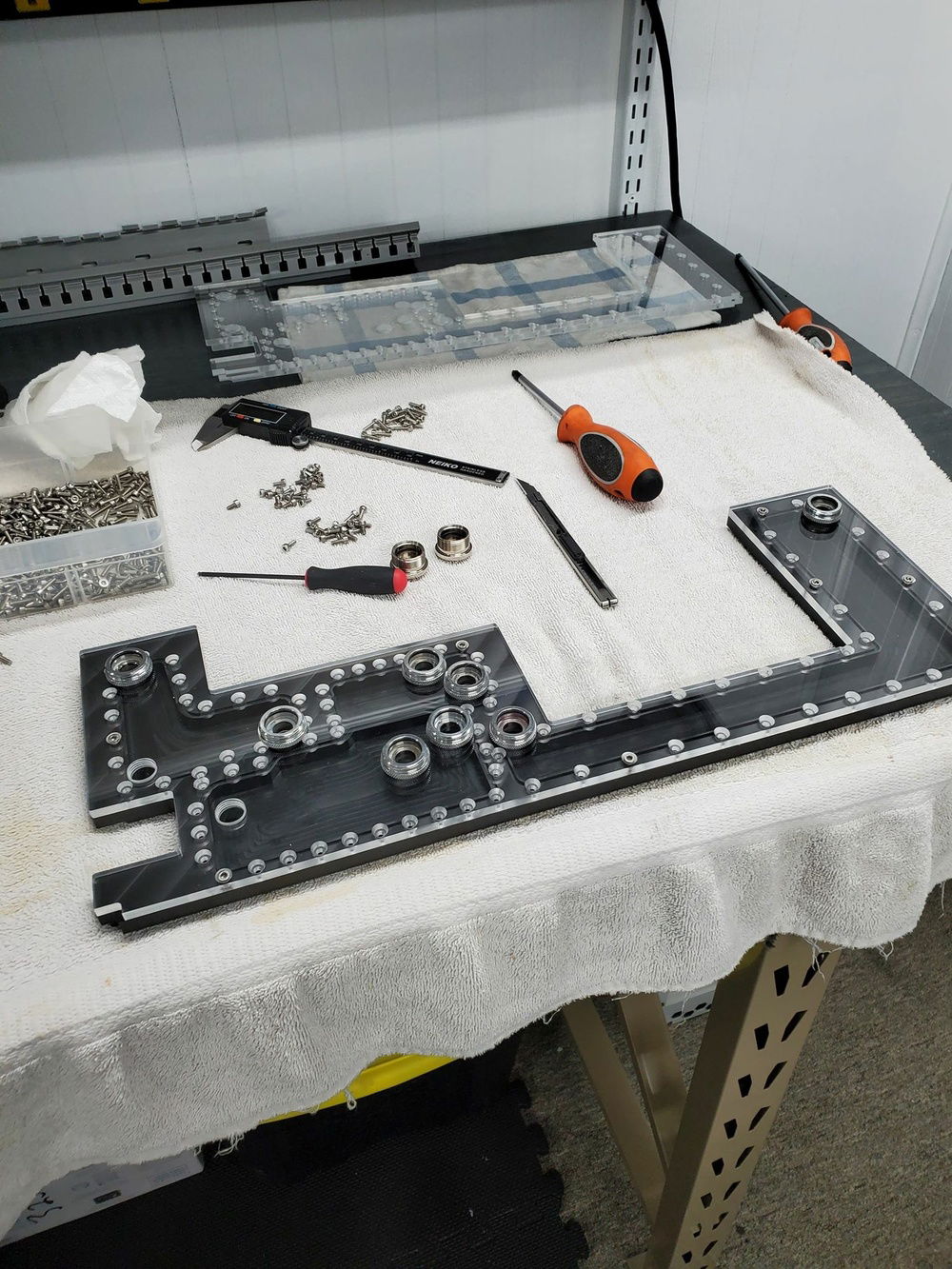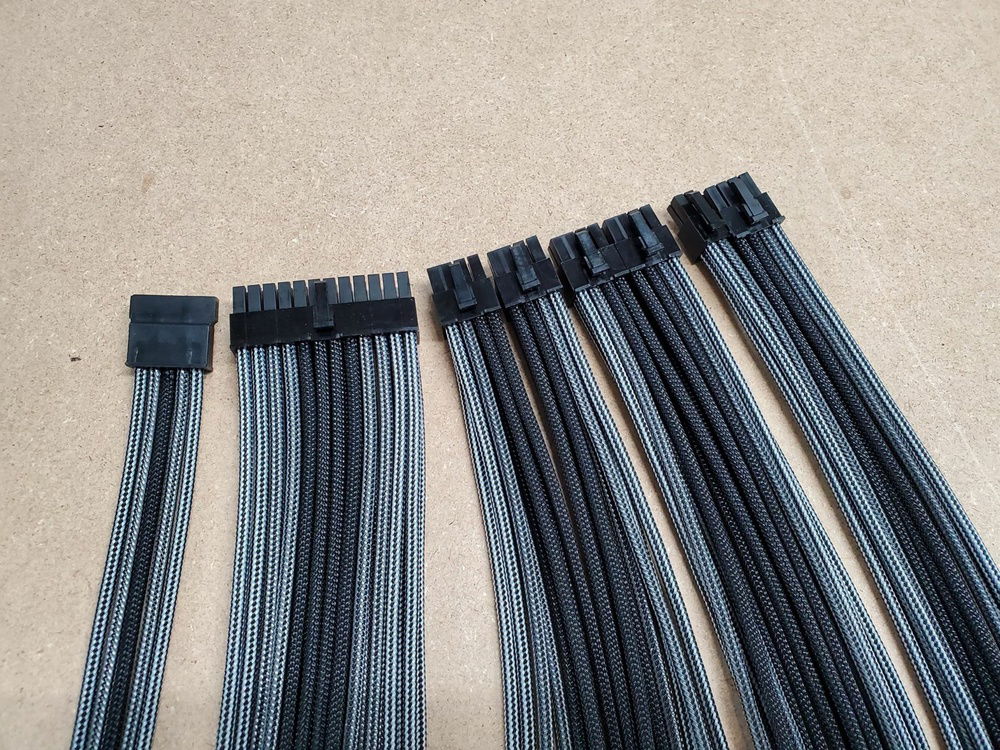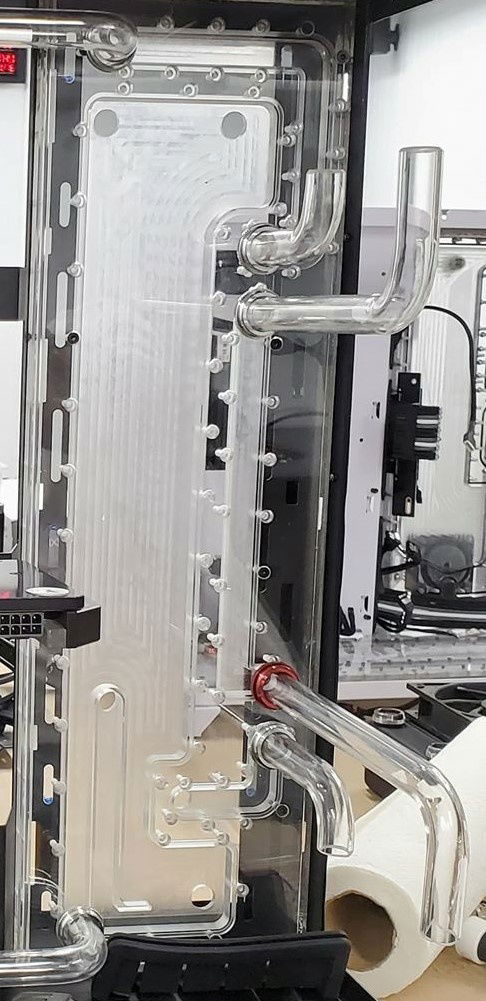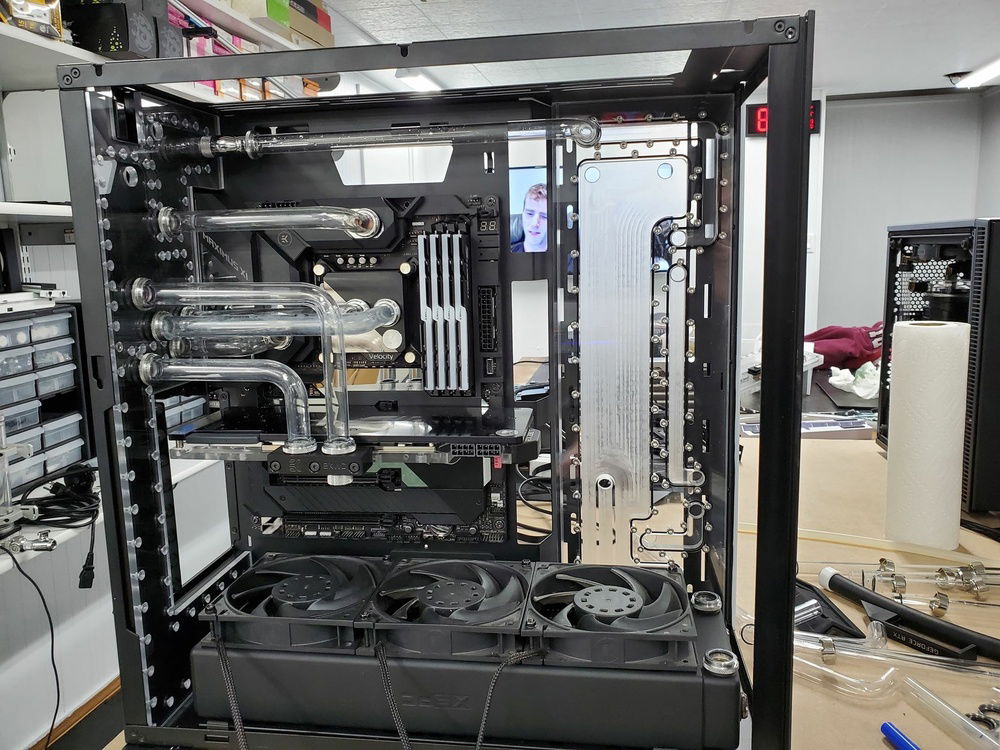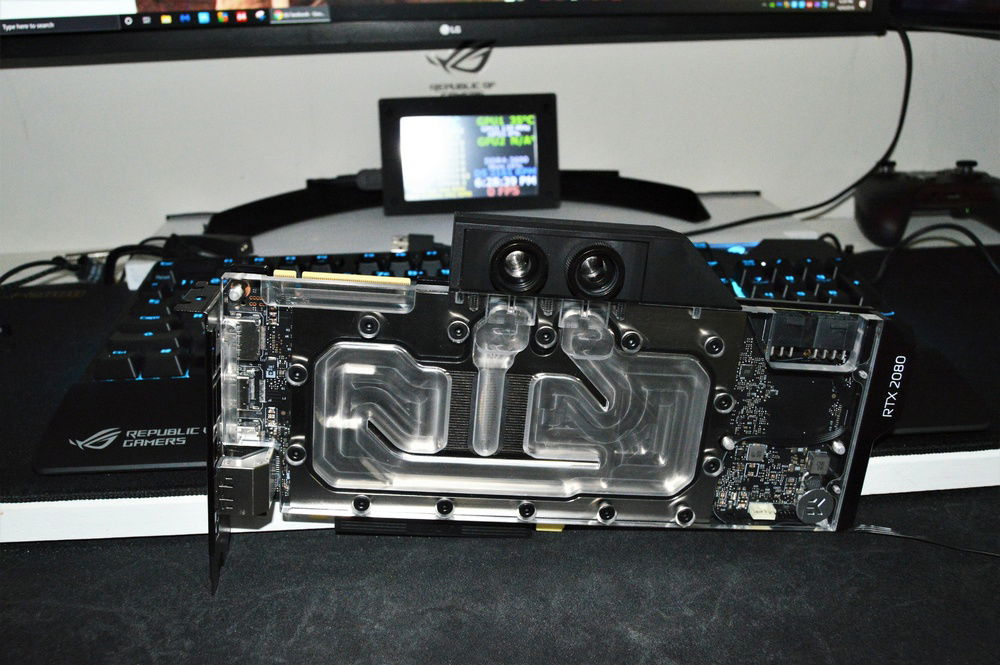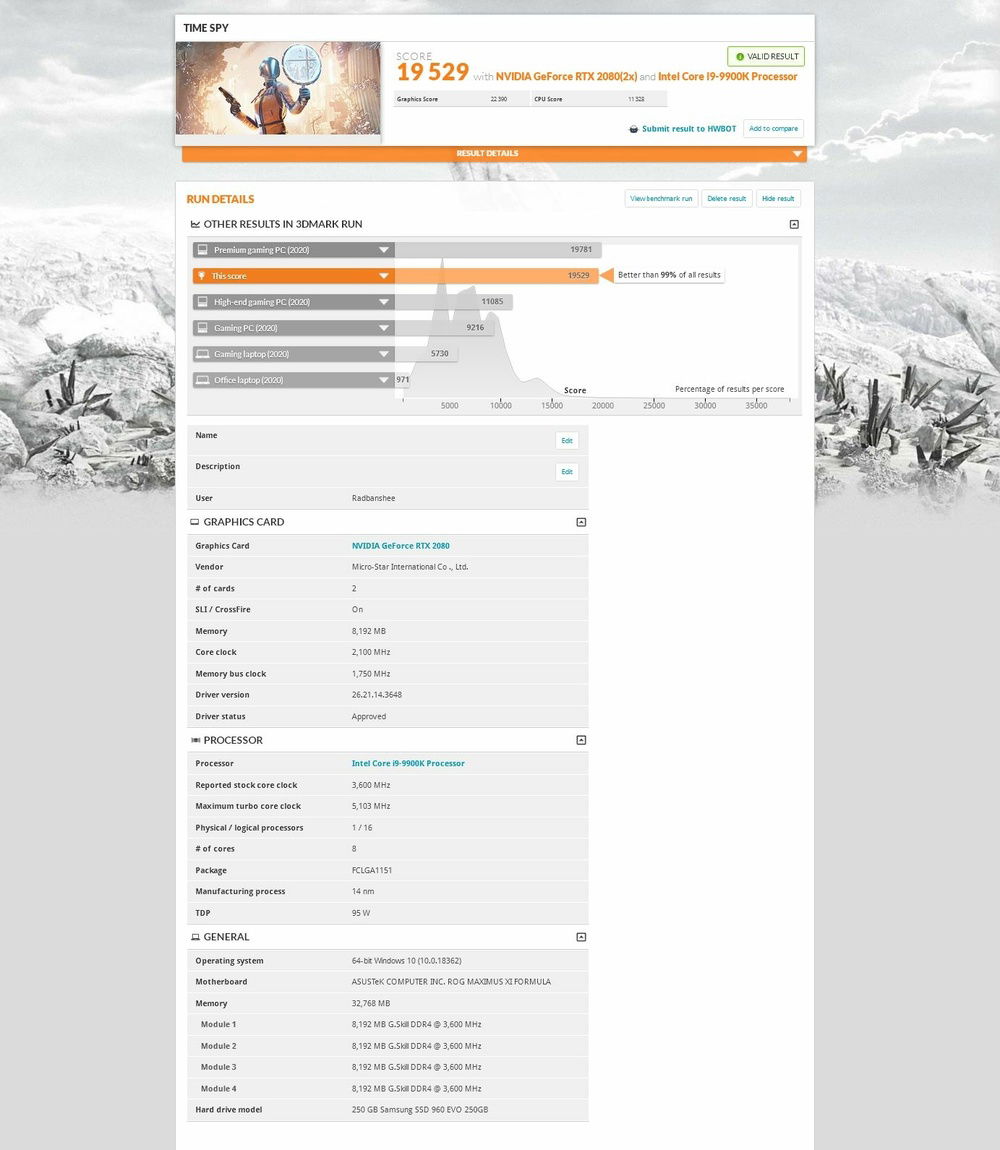 Not too bad for RTX 2080's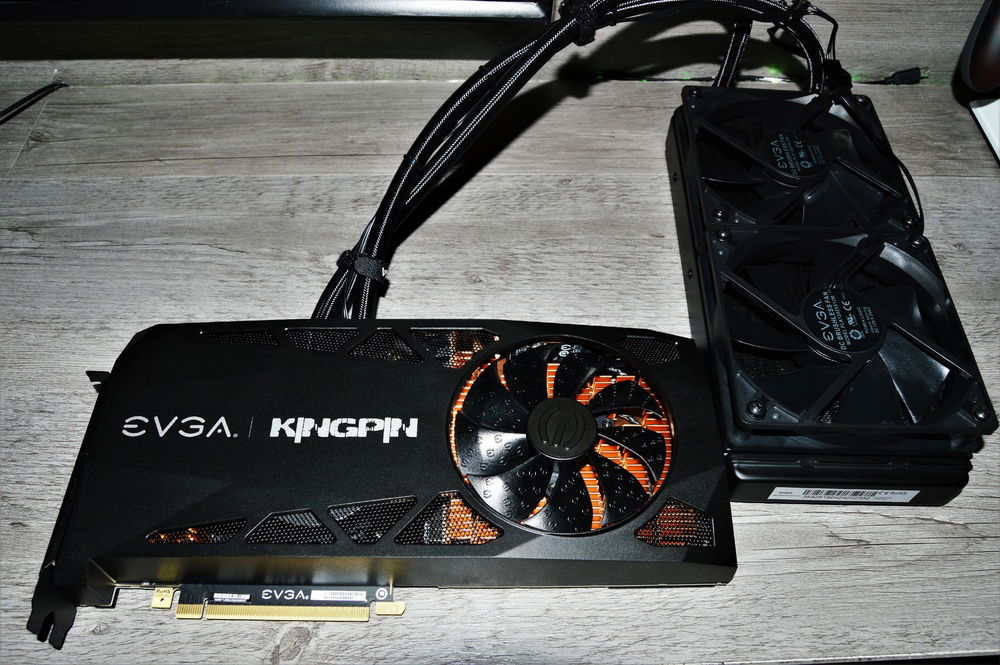 Stock out the box 2080ti K|NGP|N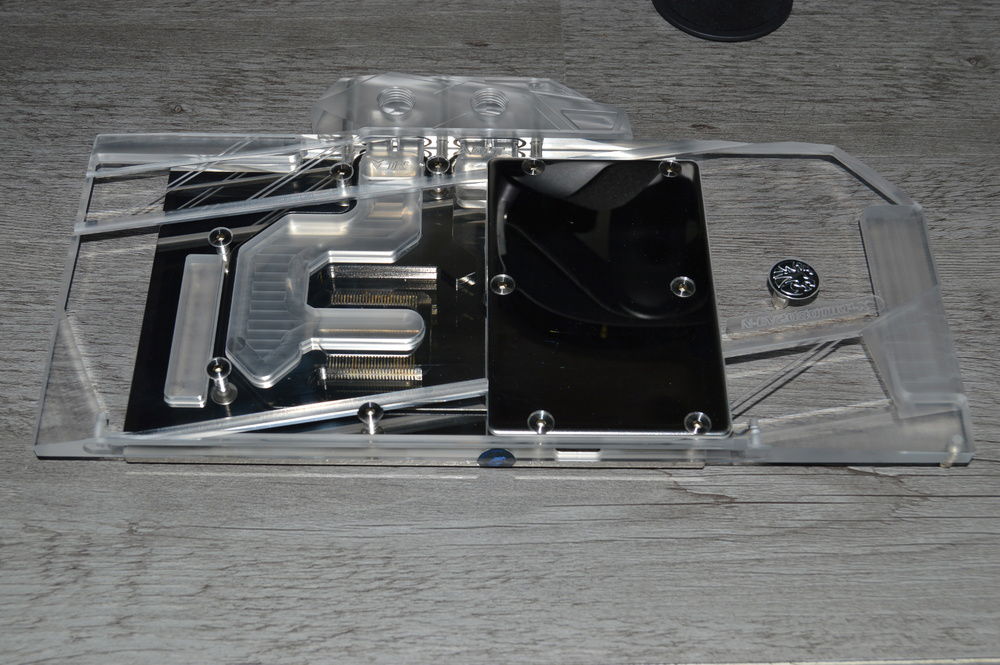 Bykski water block seems like quality but not at all as good as it could be. I will keep searching for a EVGA Hydro Copper block but this will have to work for now.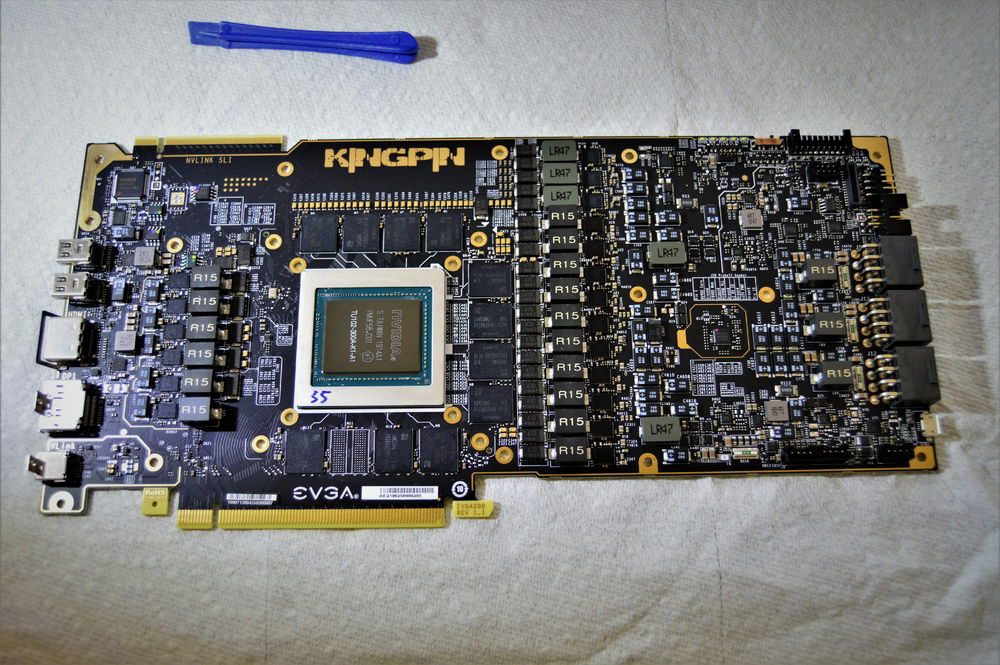 Naked board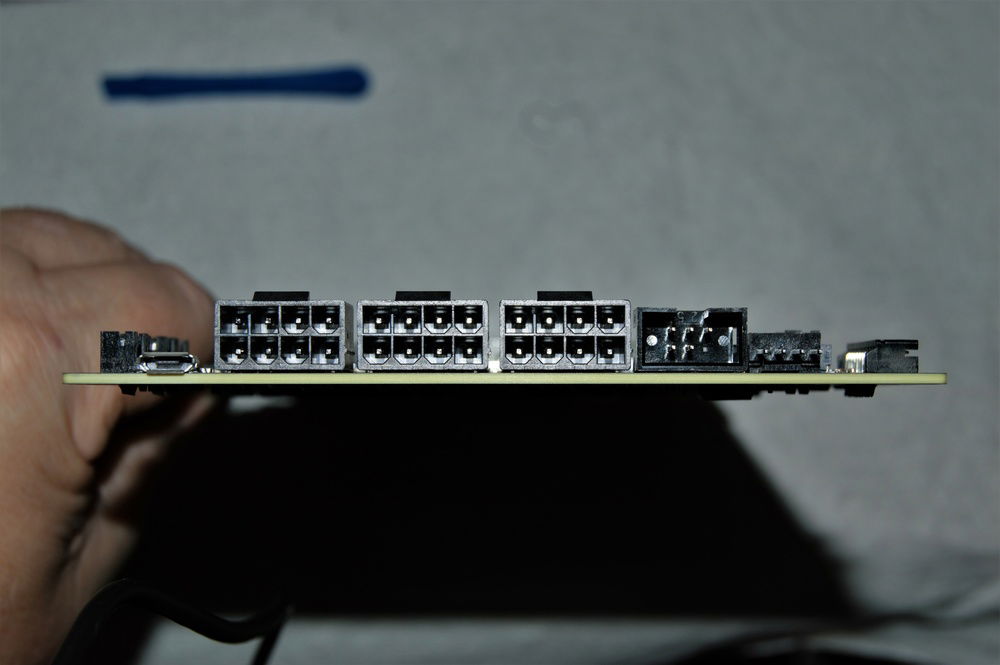 Three 8 pin power connectors.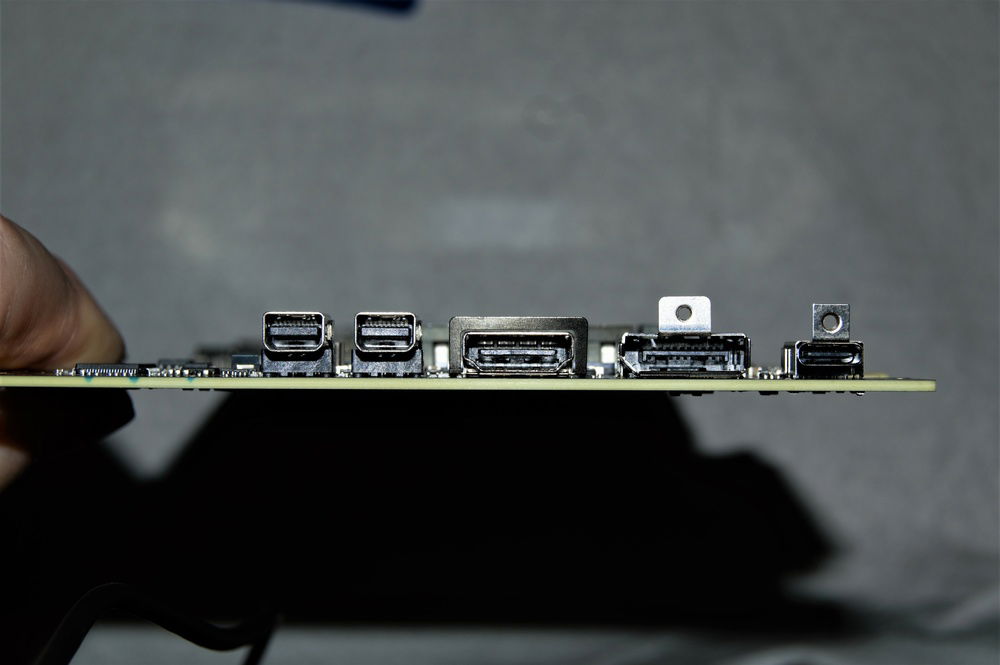 Nice single slot design.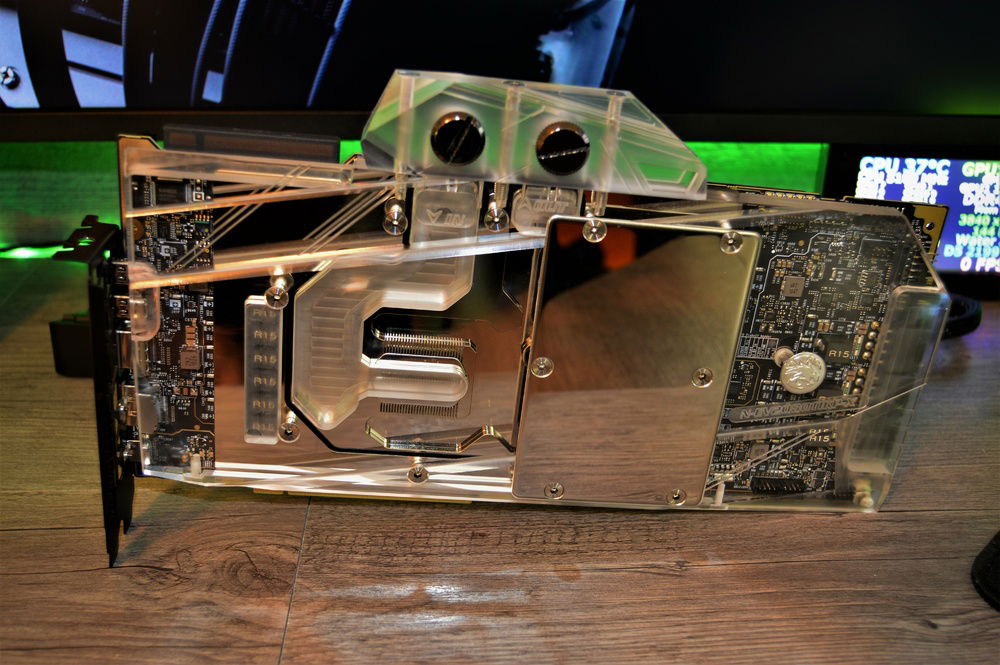 Block installed with the clearance mod. You must do this or it will not work!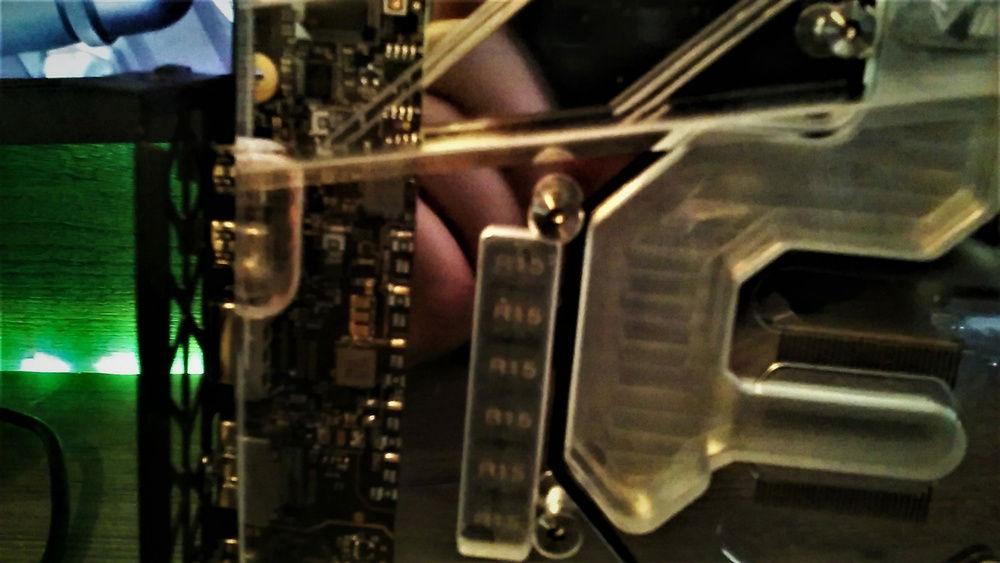 If you purchase this block you will have to clearance it to fit around the mini Display Ports or the cold plate on block will not contact the chip. I contacted the manufacture about this issue.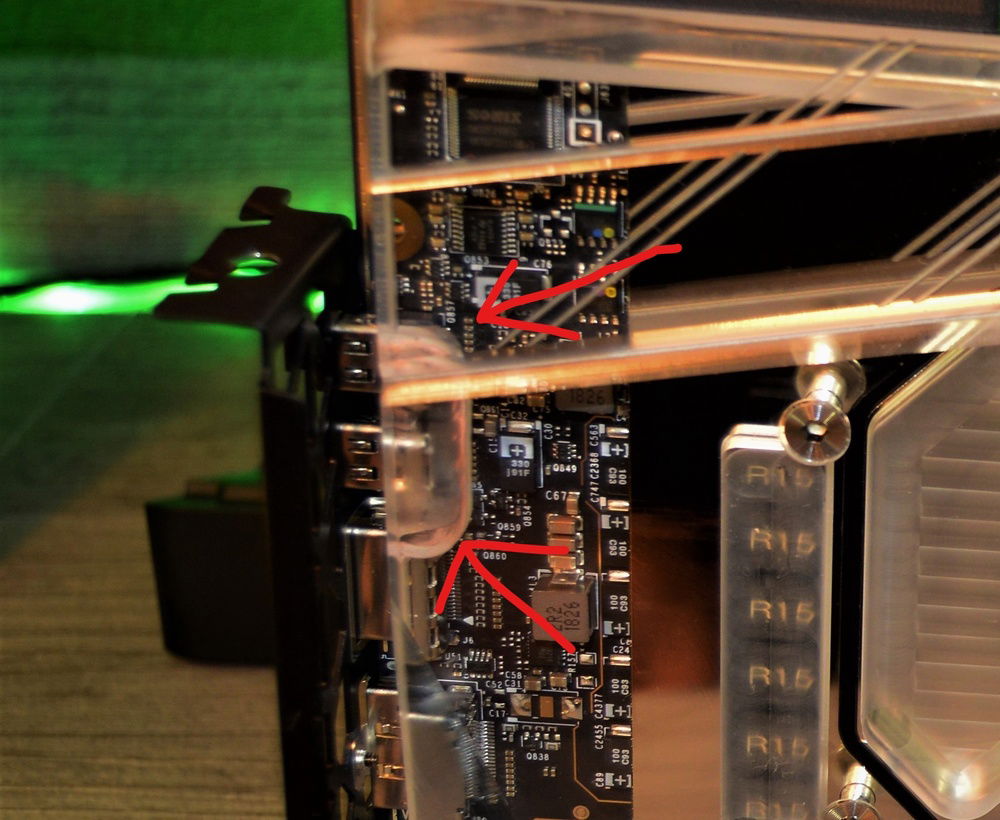 Used a Dremel to make clearance here!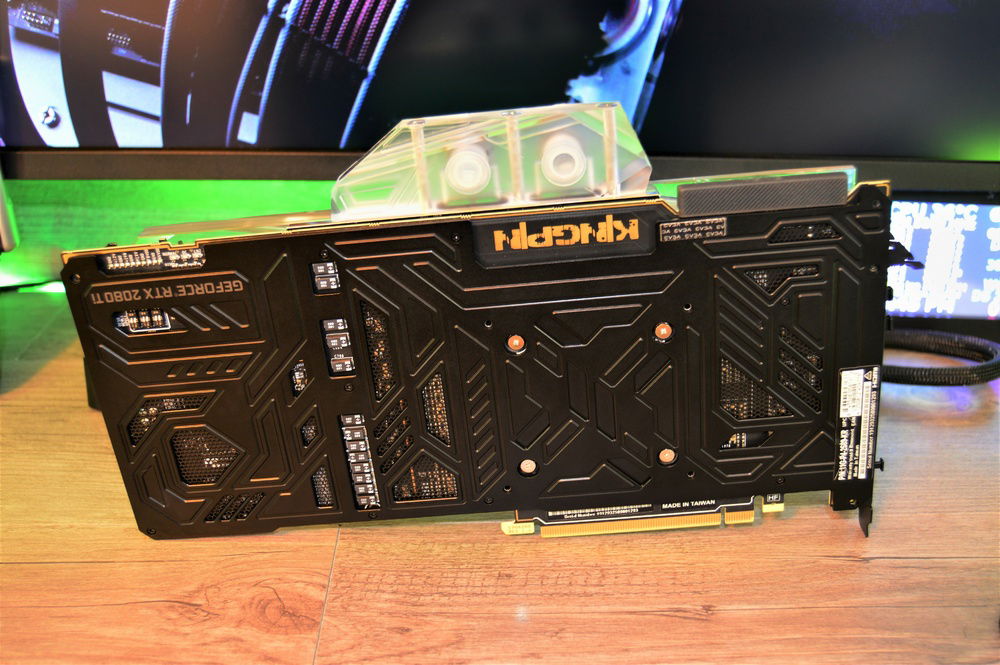 Factory back plate did fit but ByKski did not supply the correct 3 screws and nuts to secure the corners so you will have to get your own.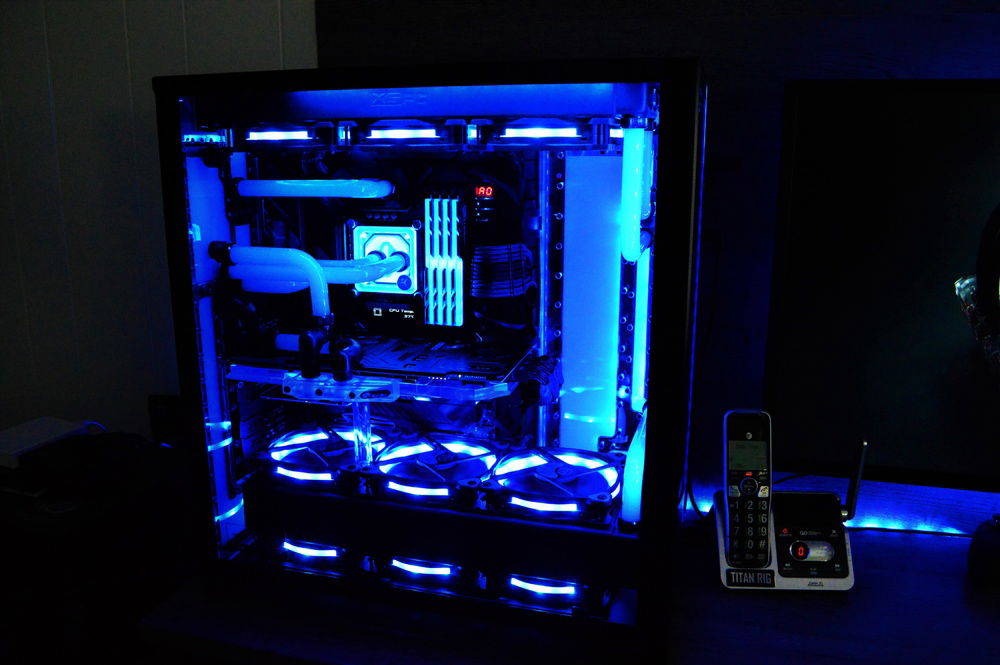 GPU installed! Tubing on this block is the opposite flow as my old EK blocks on the 2080 so i came up with some temporary fittings and tubing for now. The Distro plates will soon be changed out for some new custom ones from ModWerx . Trust me when I say they will be very trick and once again one of a kind.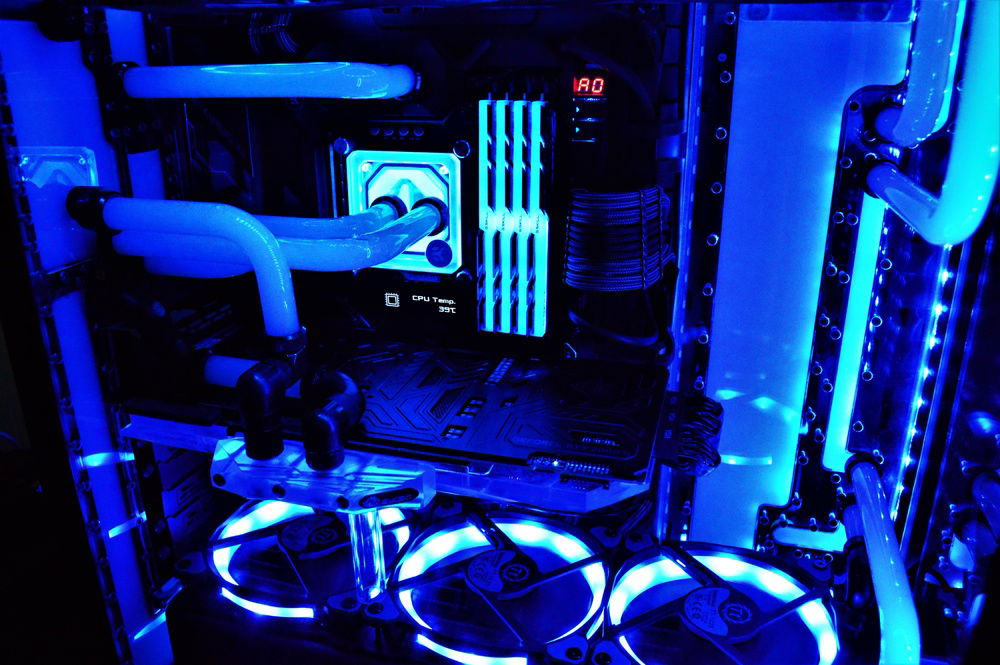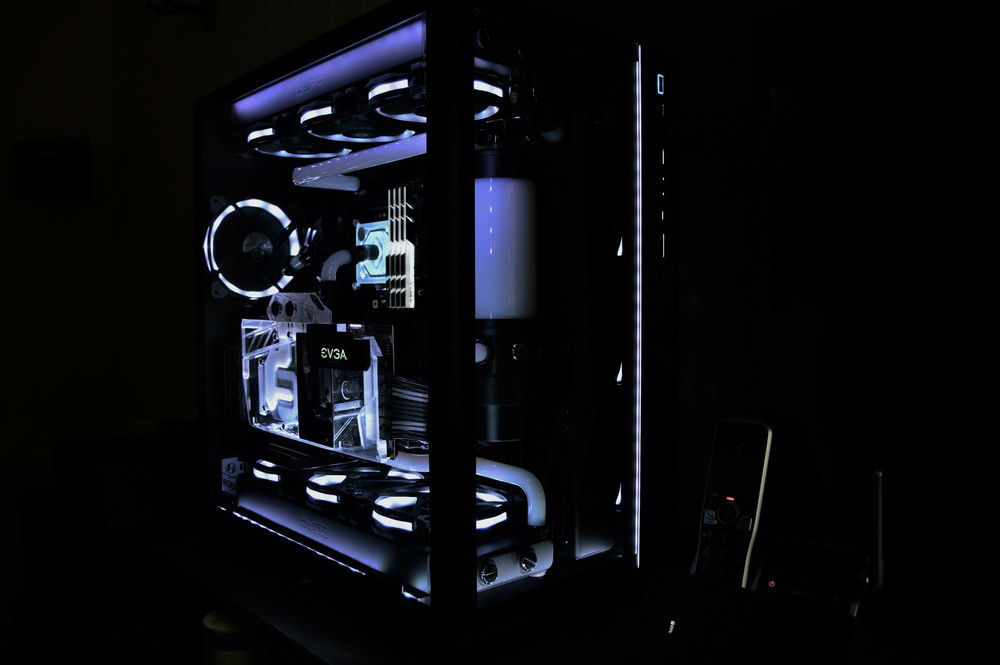 Now running a single 2080ti K|NGP|N with custom modded Bykski water block and vertical Lian Li mount with no more distros. XSPC Tube reservoir with custom billet screw cap on the D5 pump and moved the XSPC RX360 radiator to the rear and i put a EX360 on bottom for clearance.
I modded a K|NGP|N LN2 KIT, 100-AK-V200-BR by cutting off both the tabs along with about a inch off the length and clearanced the acrylic on the Bykski water block for a one off OLED display.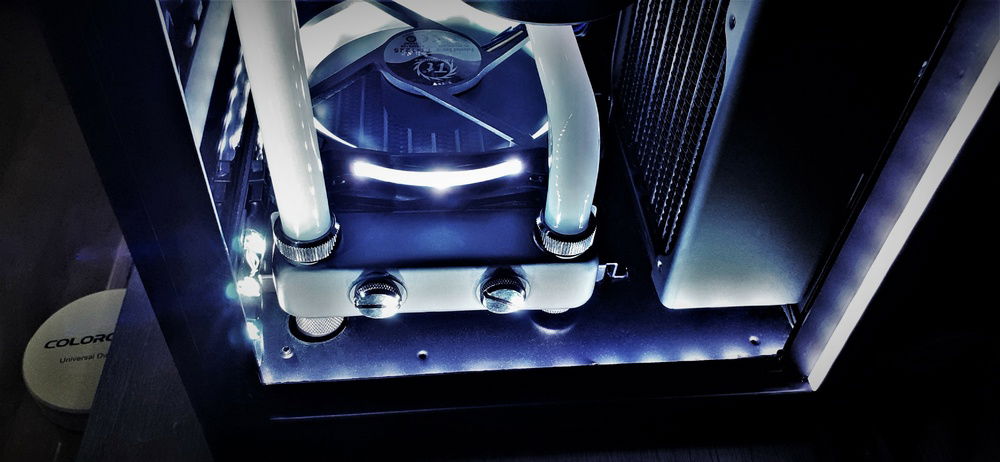 Drilled out a path to add a drain valve on the bottom of the EX360 radiator. In this photo you can really see the thickness difference between the EX360 and RX360 radiators.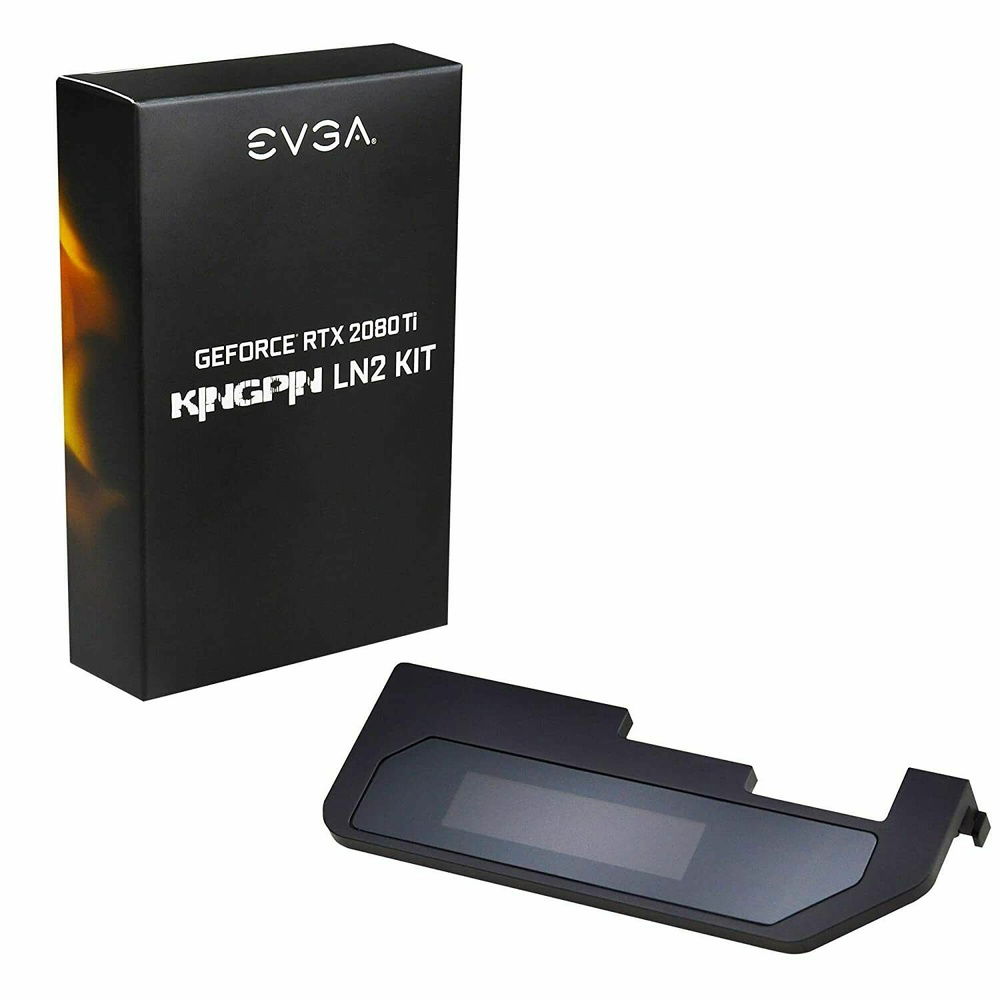 This is how the LN2 OLED display looked stock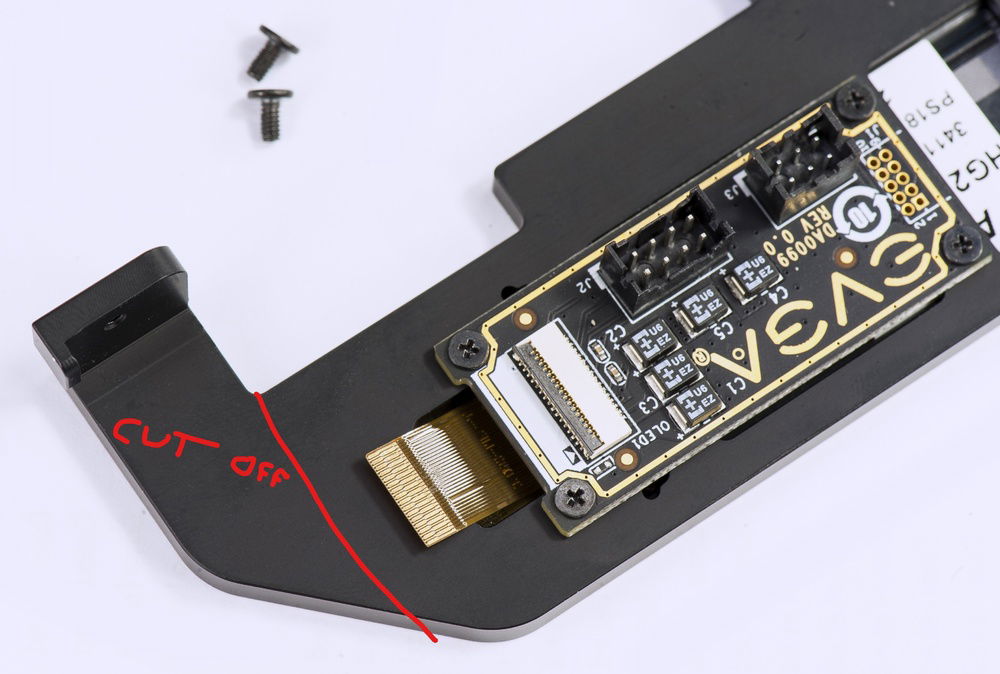 Cut it off here.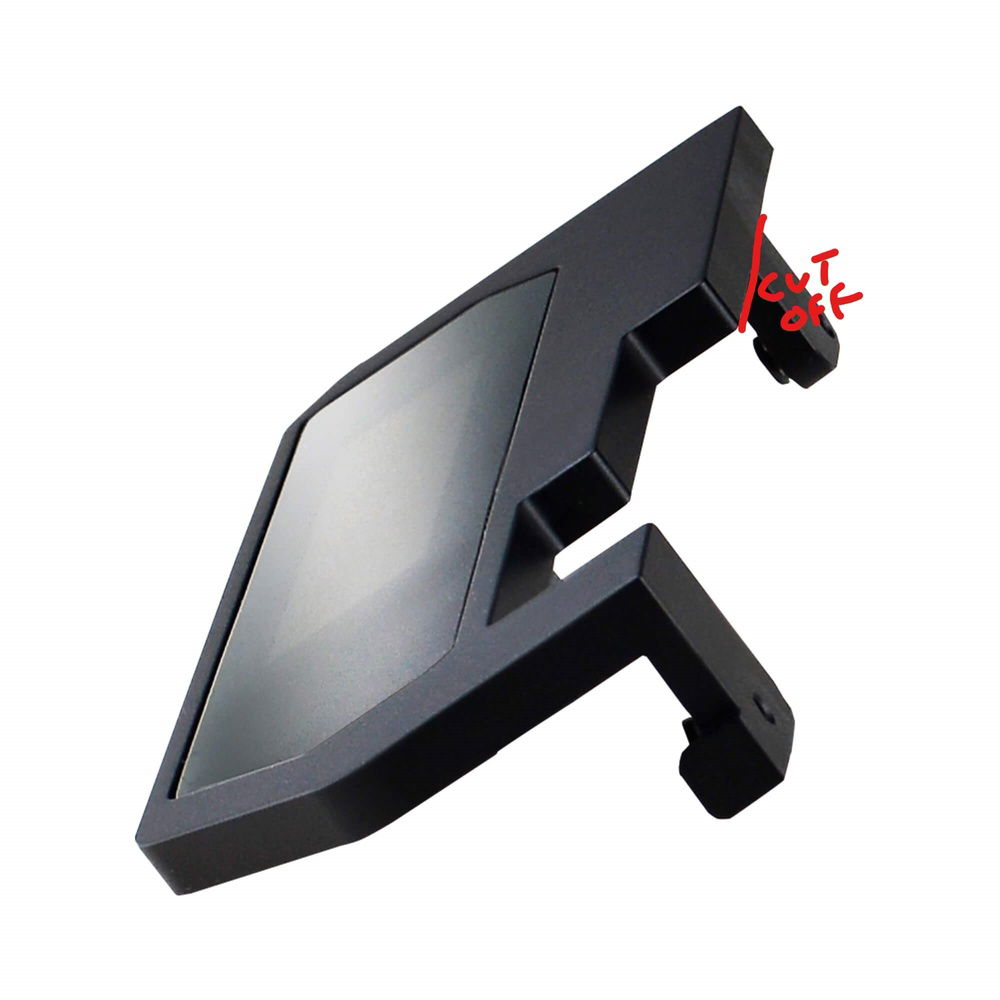 And cut off this tab.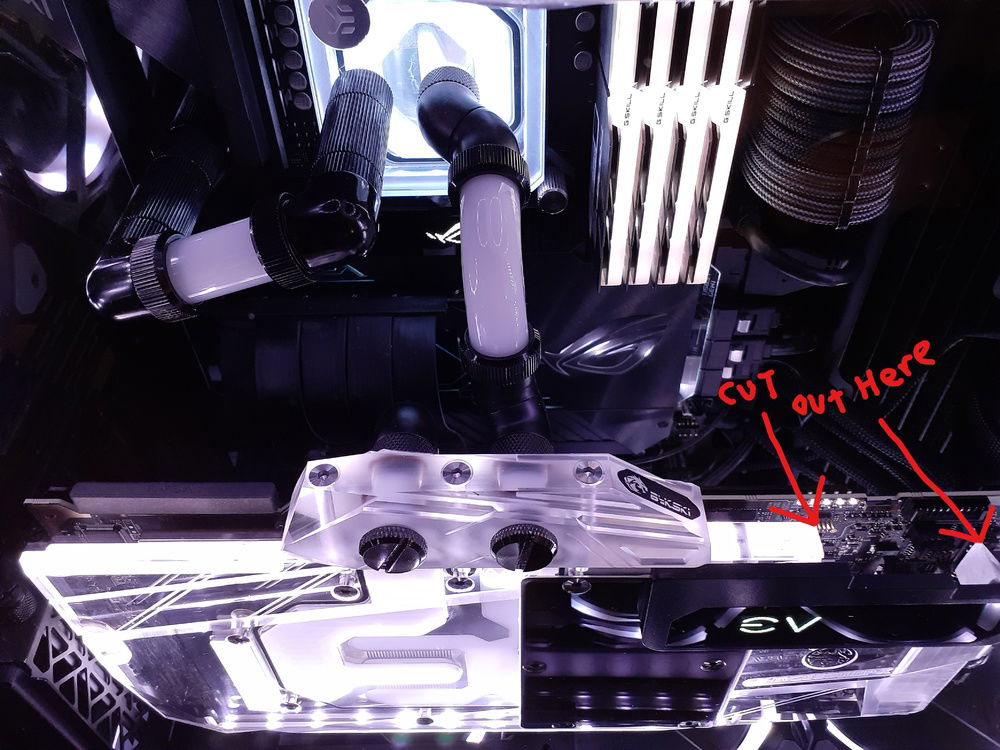 This is where I cut the acrylic to make room for the PCB on the OLED.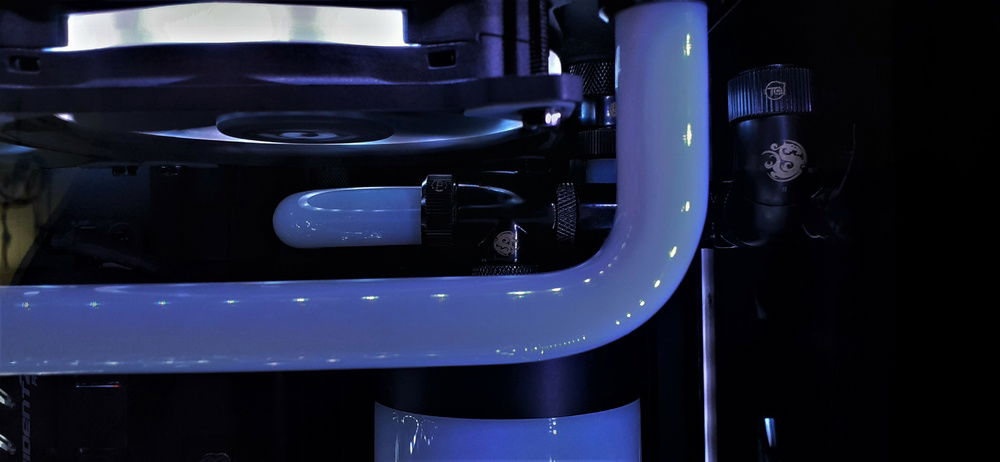 By adding a T fitting and a couple double swivel fittings it gave me the opportunity to add a vent cap that comes in handy during fill up and air bleeding time.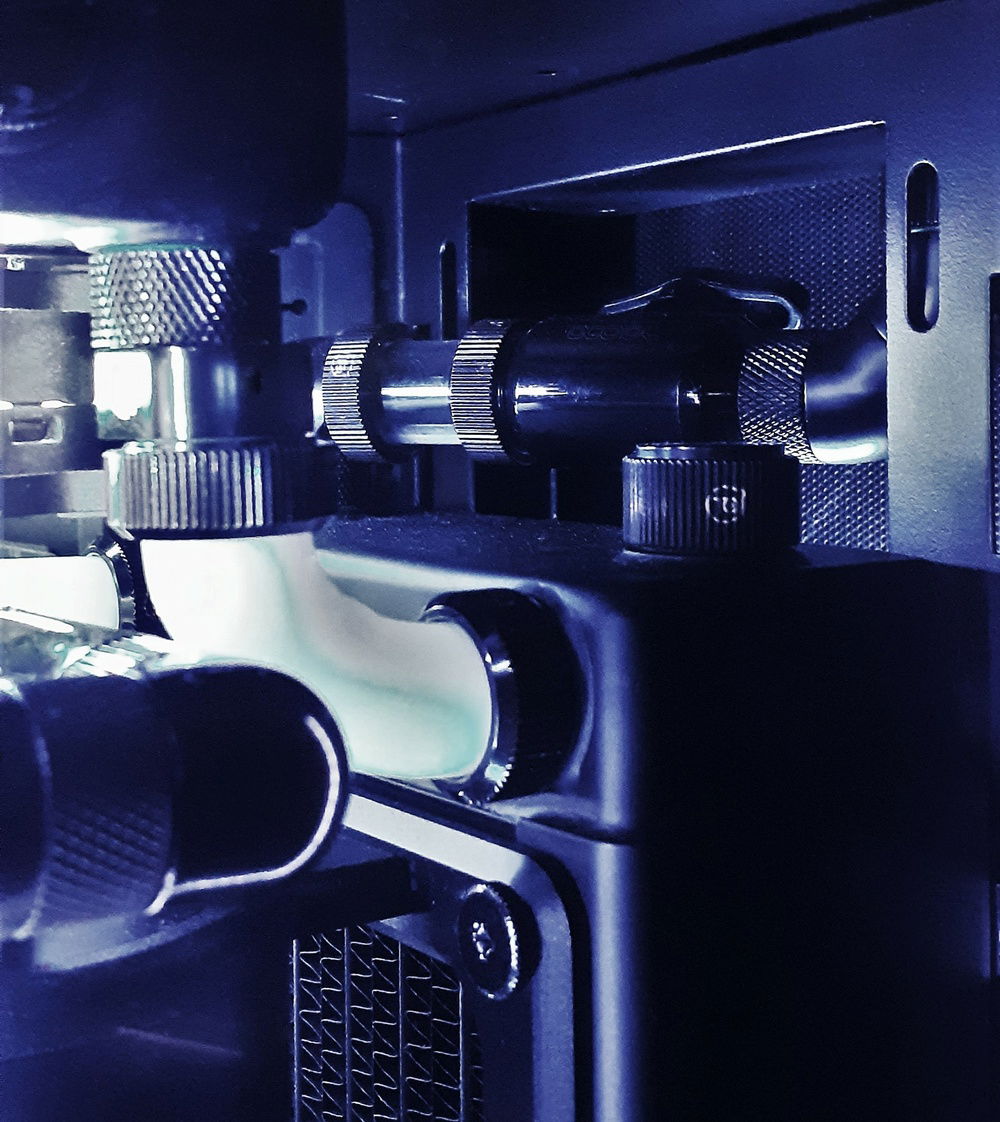 Also added another T fitting for a fill port that swings out the rear of the case when filling the RX360 and another Air Exhaust Fitting. I love them Air Exhaust Fittings and will use them in all my builds from now on. That short acrylic 90° was a major pain to install LOL. As for the 16mm tube fittings they are simple push in Bitspower Touchaqua G1/4" fittings for 16mm OD Bitspower Crystal Link tubing. I have used them in my last 4 builds and never had one leak yet.