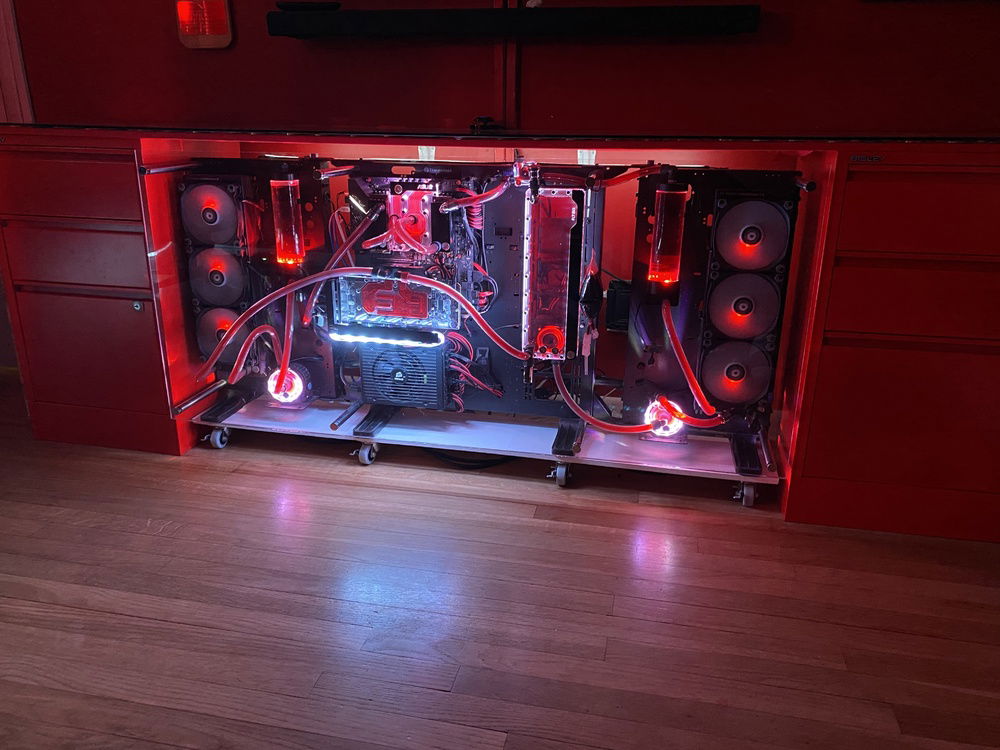 SO this is to show the loop system multi-drain point. Custom cover glass.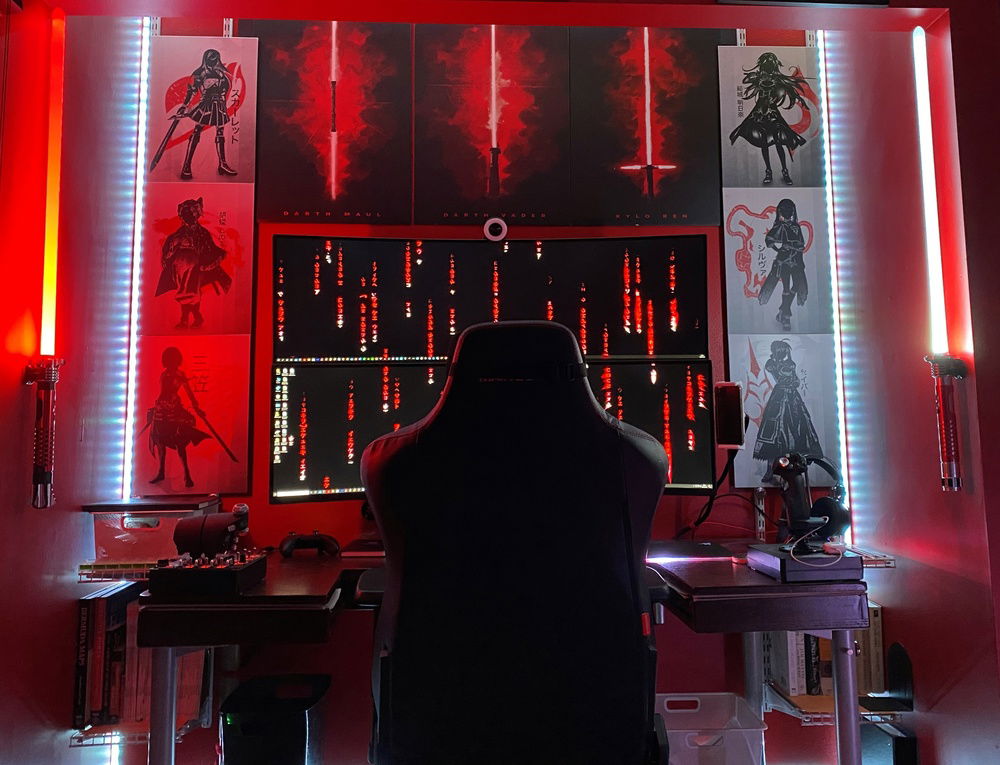 The command center all the LED runs off the computer with an additional power plug to support the extra wall-mounted LEDs. all runs under the floor.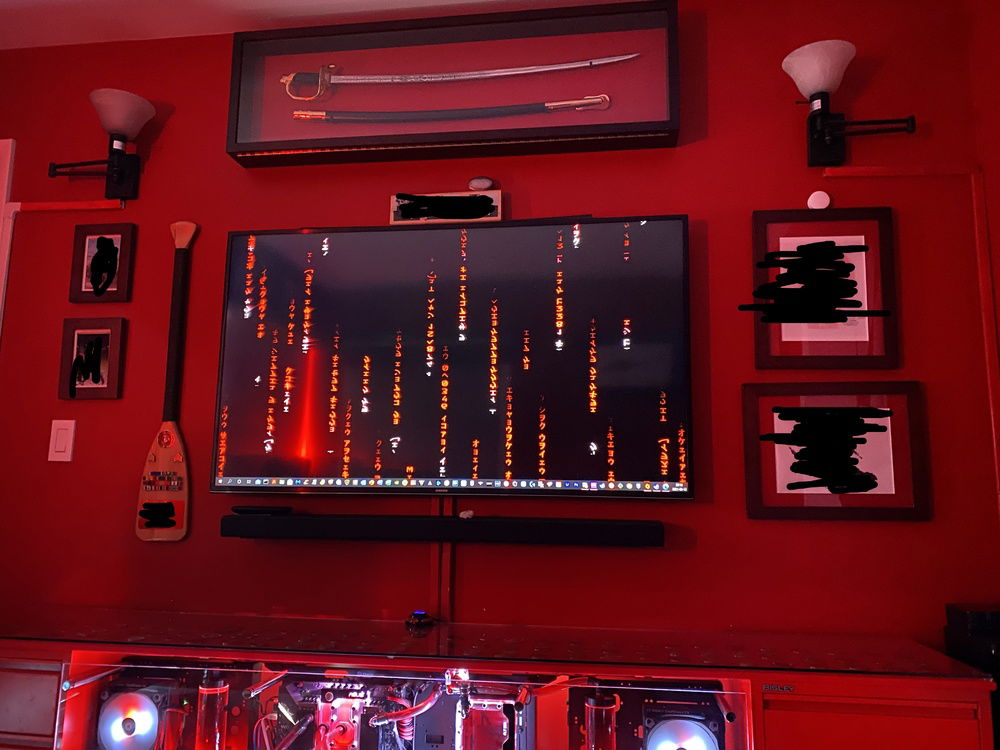 Screen three for alt items.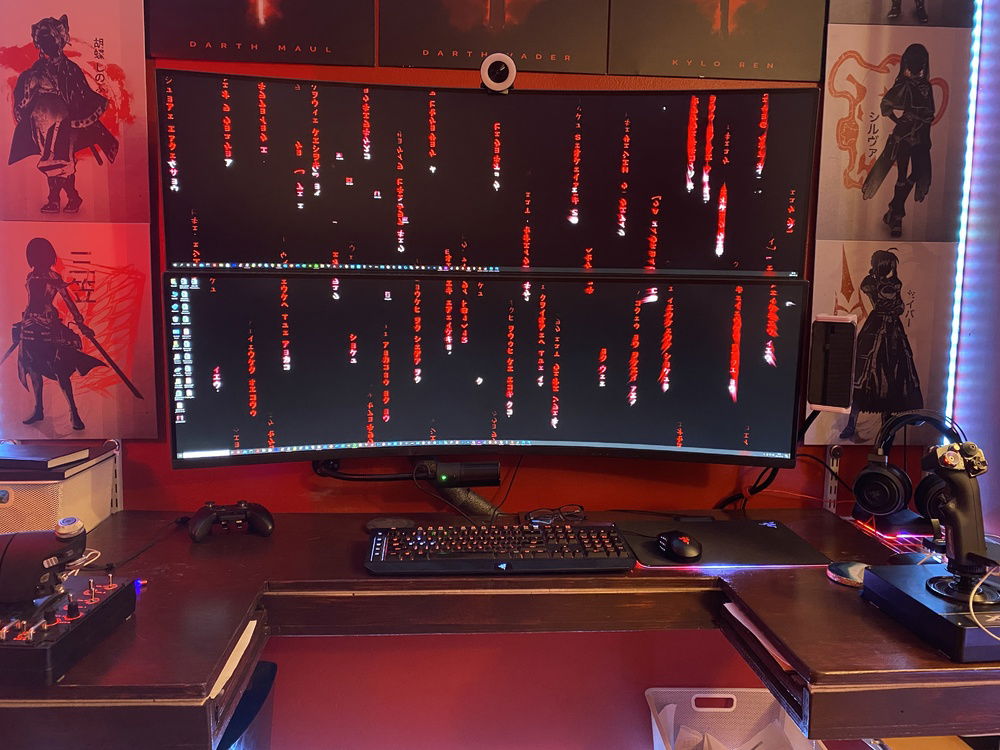 general set up I made the desk myself it has pull out drawer on the sides if needed for paperwork.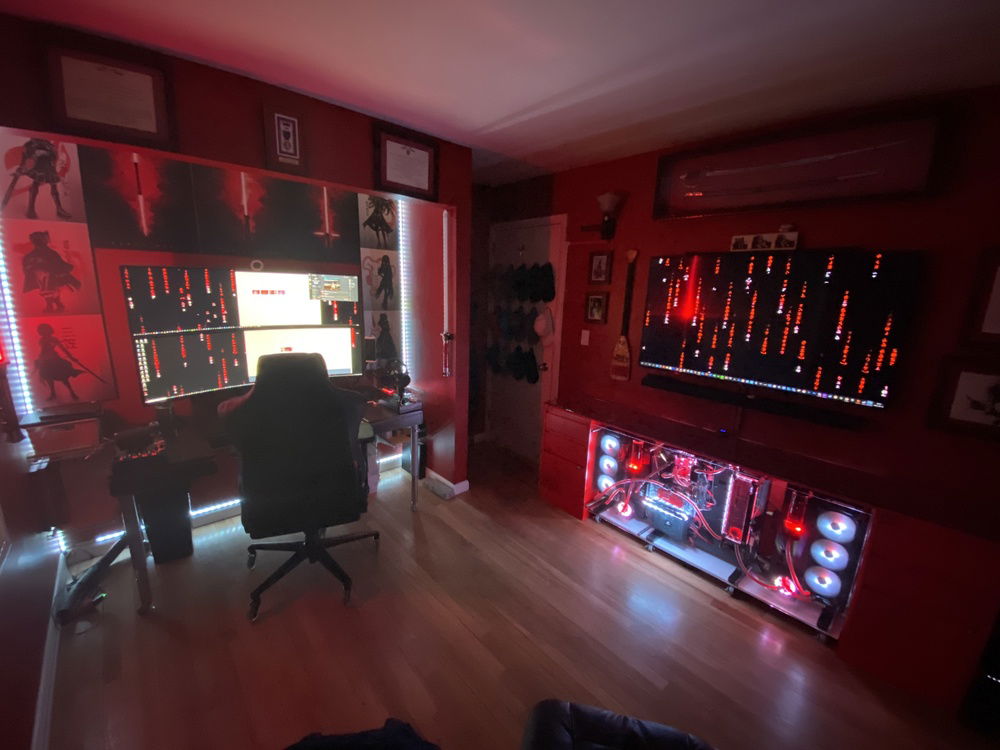 To show I ran all wires under the floor and the whole set up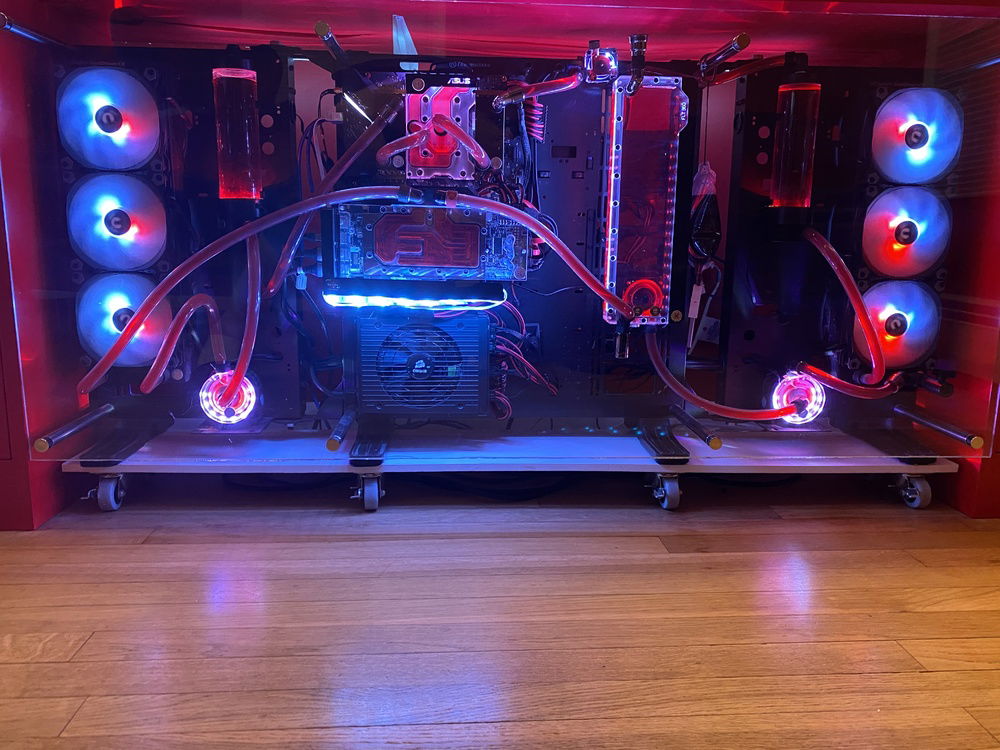 Show that wheel size and the case airflow options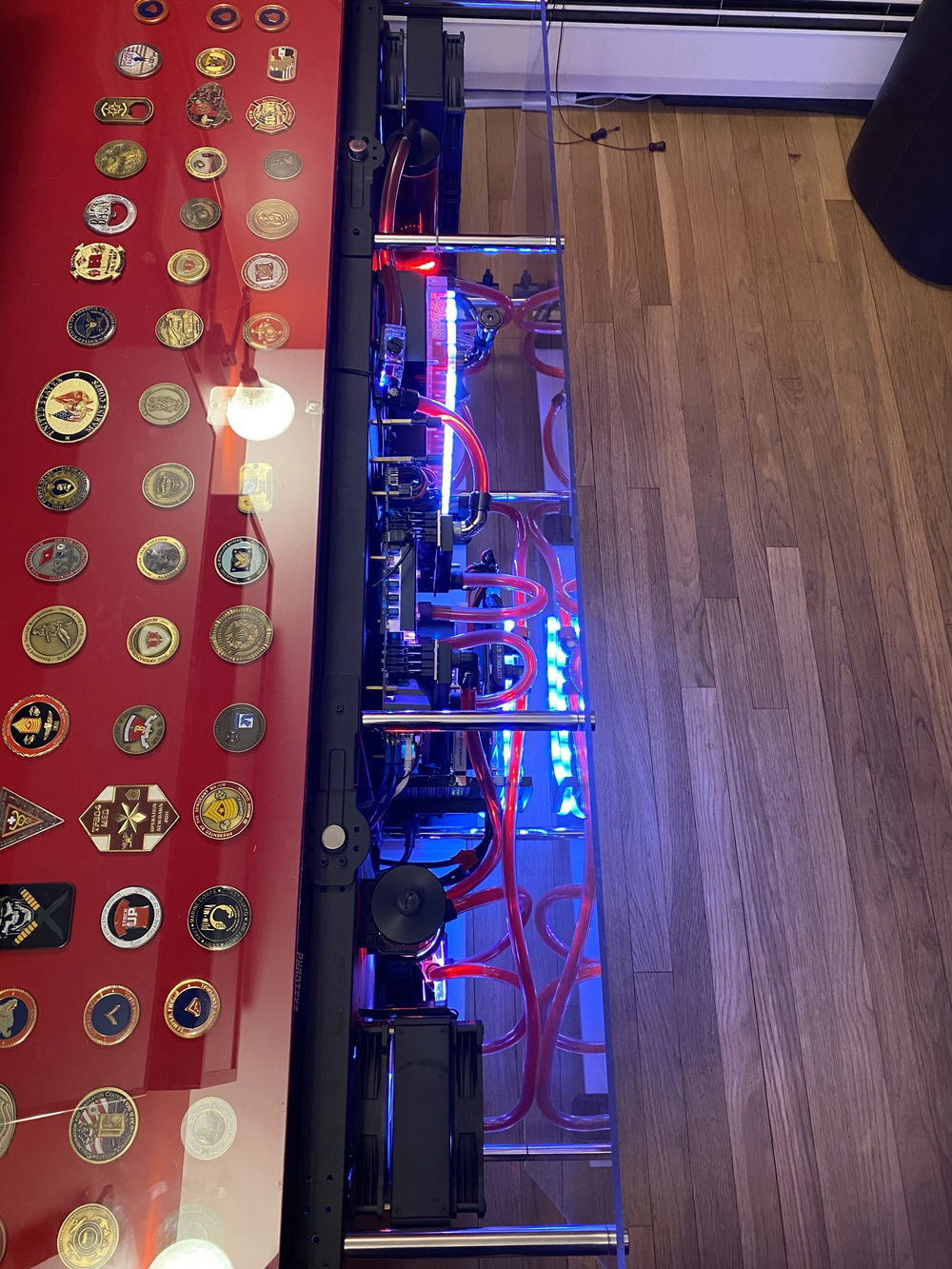 I can pull this out 4 more feet so repairs or add ons can still be done.