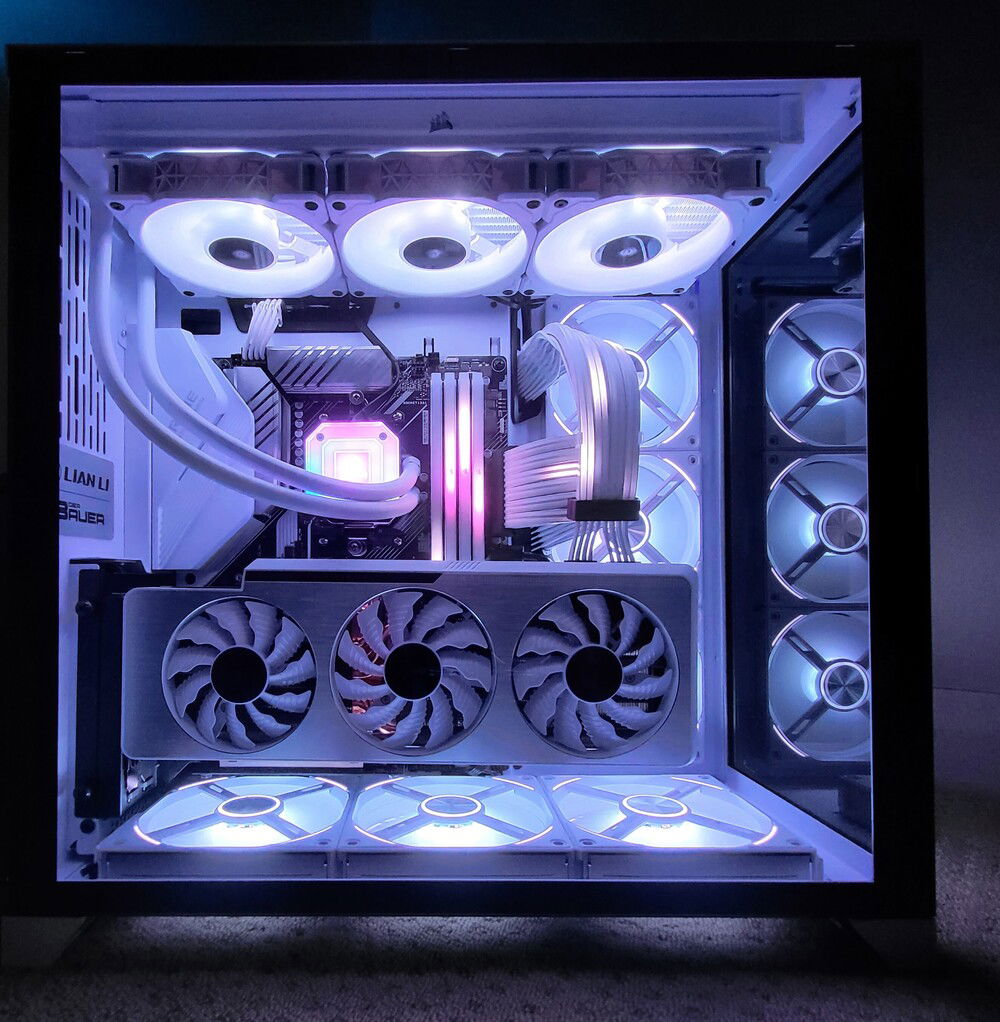 Finished product first. The rain effect through the RAM and the power cables looks so damn nice.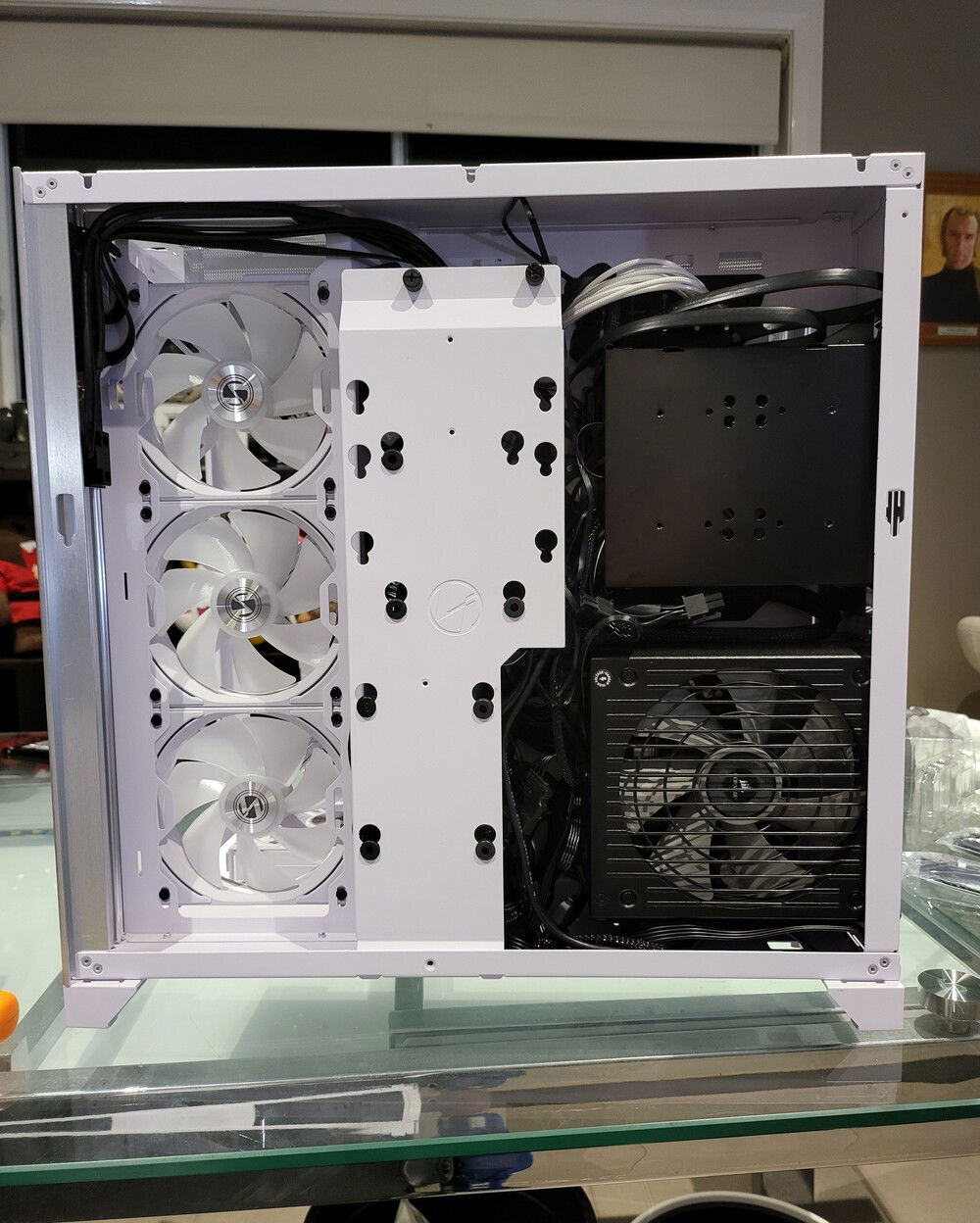 Rear cable management. Took me a couple hours to neaten everything and wire all the RGB controllers (there's three)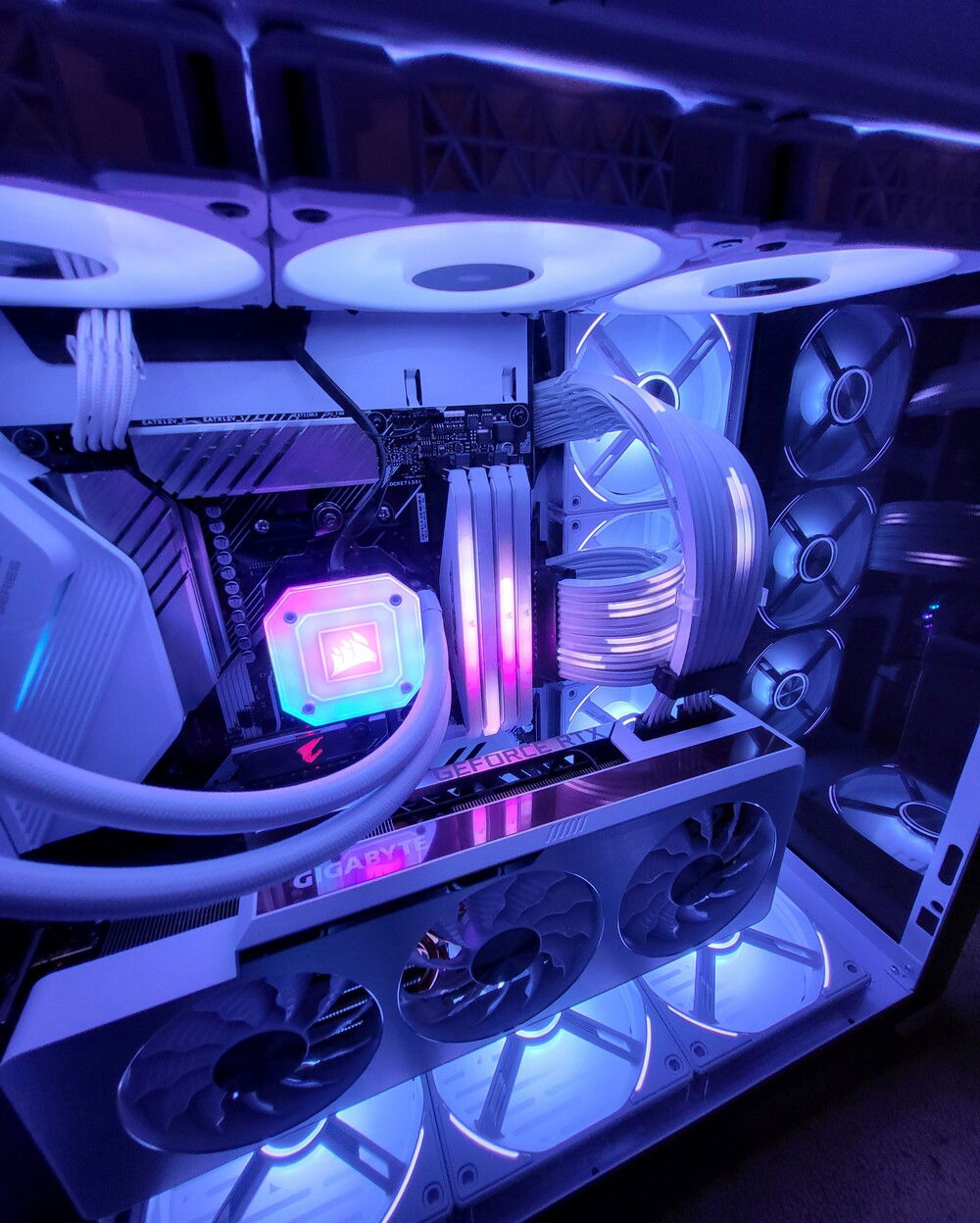 Had to re-seat the GPU about 5 times, troubleshooting when the system wouldn't POST when it was in the vertical bracket. I've since set PCIE to that slot to 3.0 and my replacement Gen 4 riser is in the mail.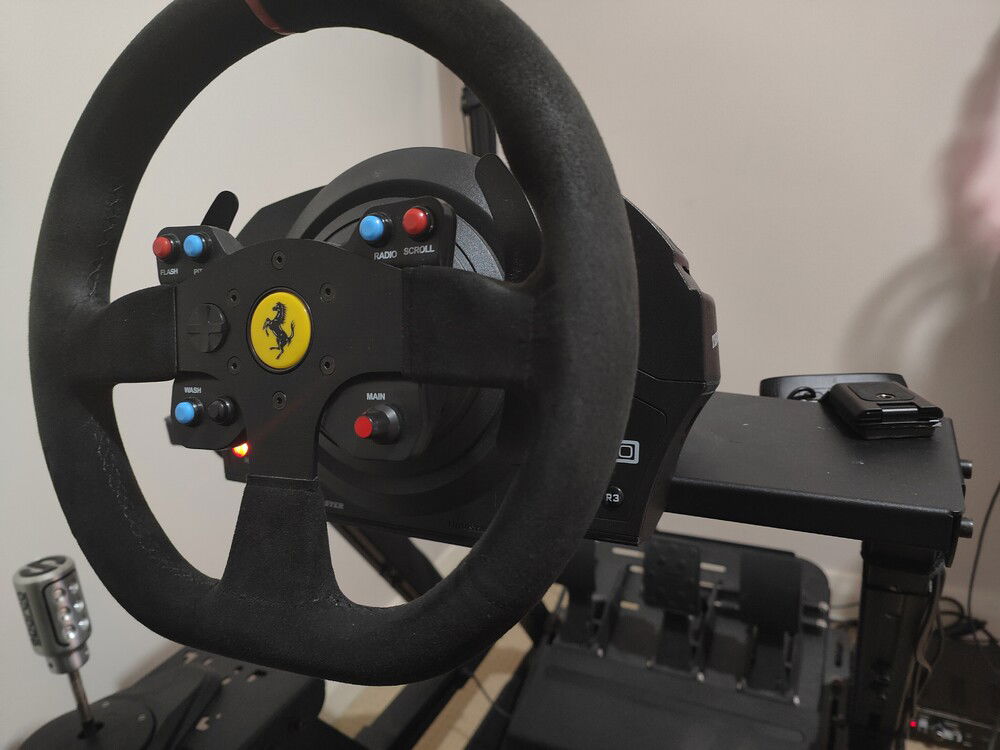 Sim Rig. Thrustmaster T300 Alcantara, on a Next Level Racing frame and with Fanatec loadcell pedals. VR Headset as well.