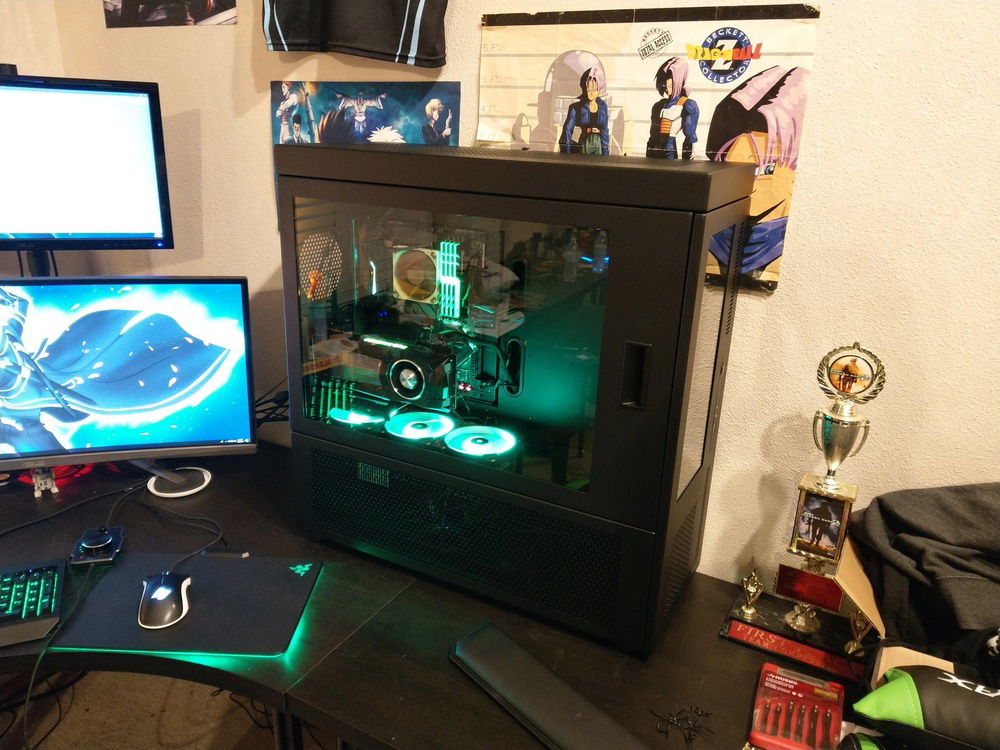 The journey begins! Air-cooled components in the CaseLabs case.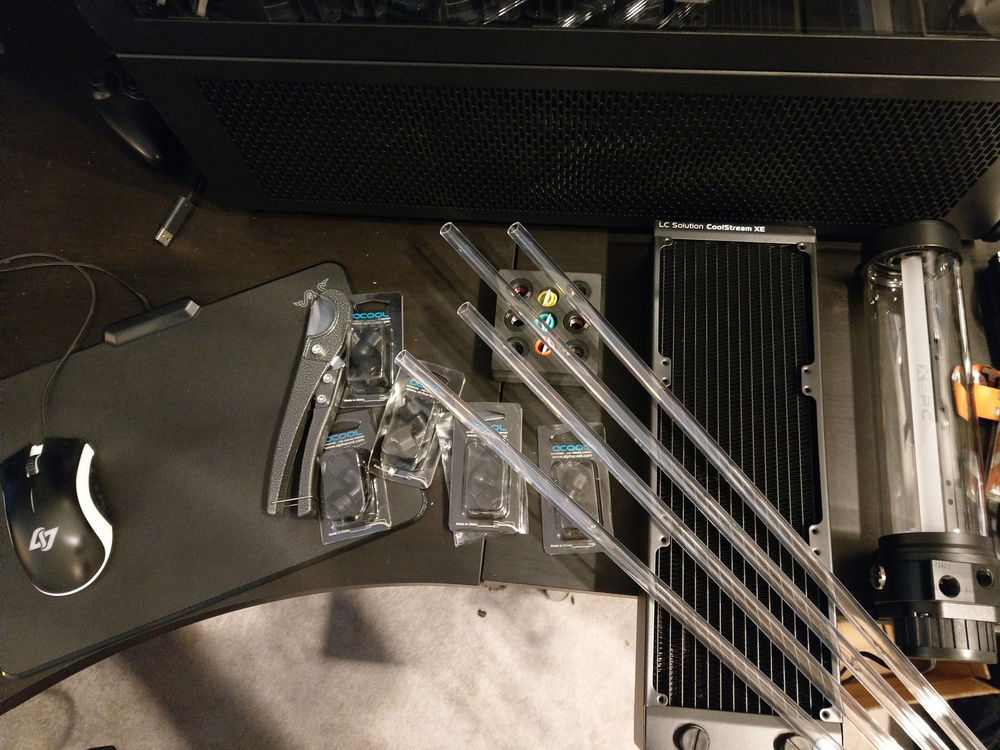 First of the watercooling parts arrive!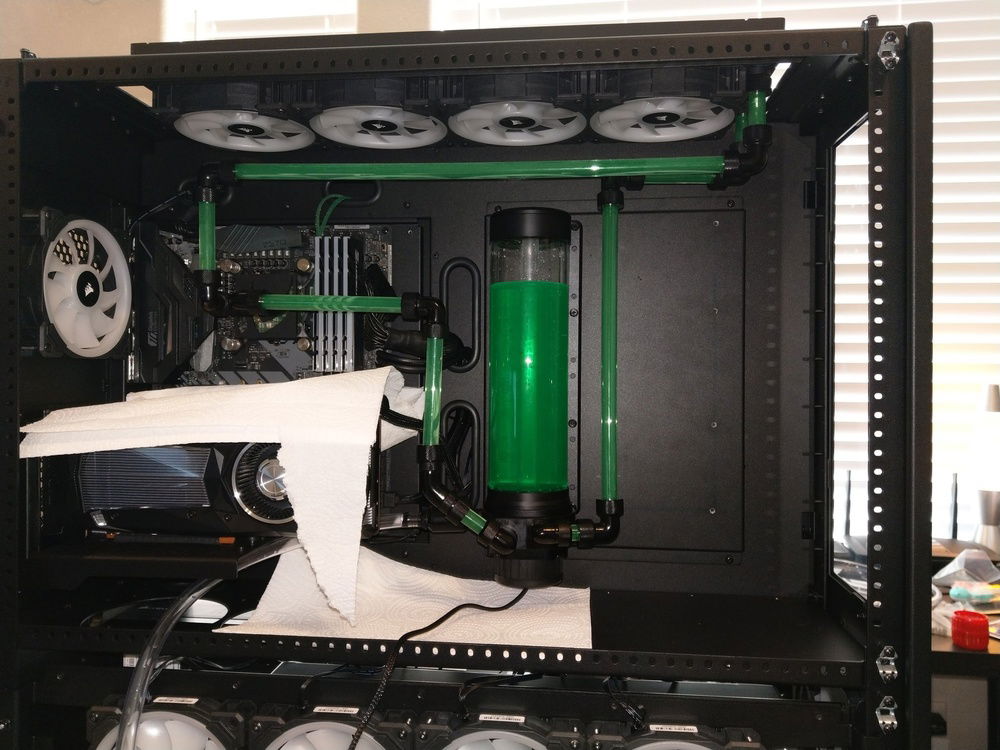 CPU loop v1 with no bends.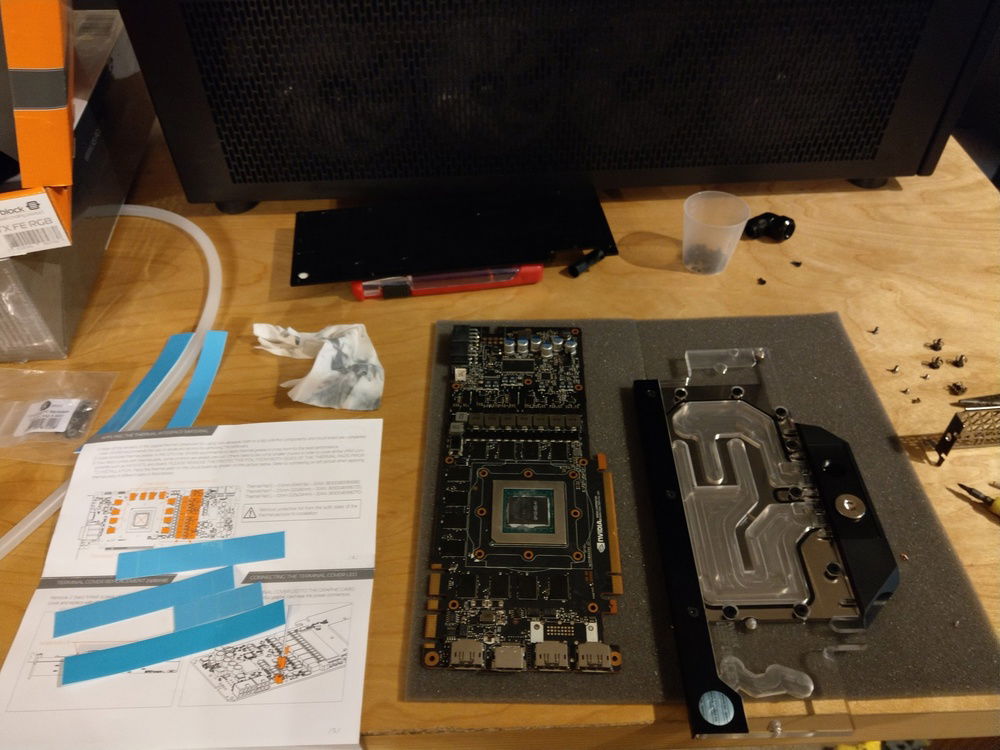 GPU block installation. A bit scary deconstructing such an expensive GPU for the first time!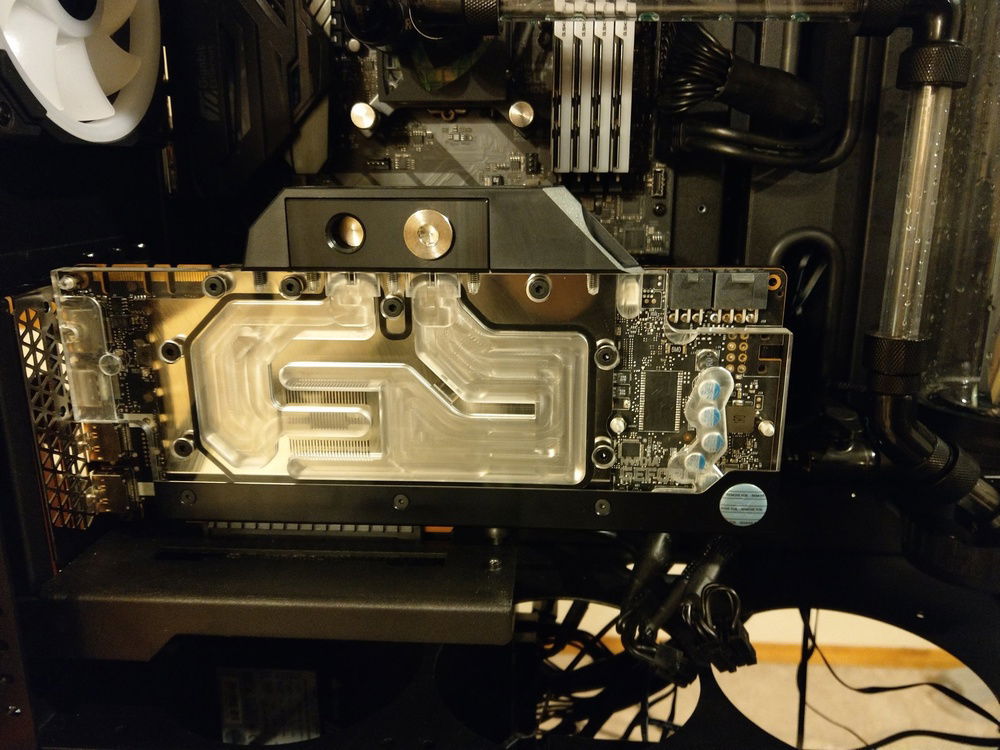 GPU block installation completed! But does it still work??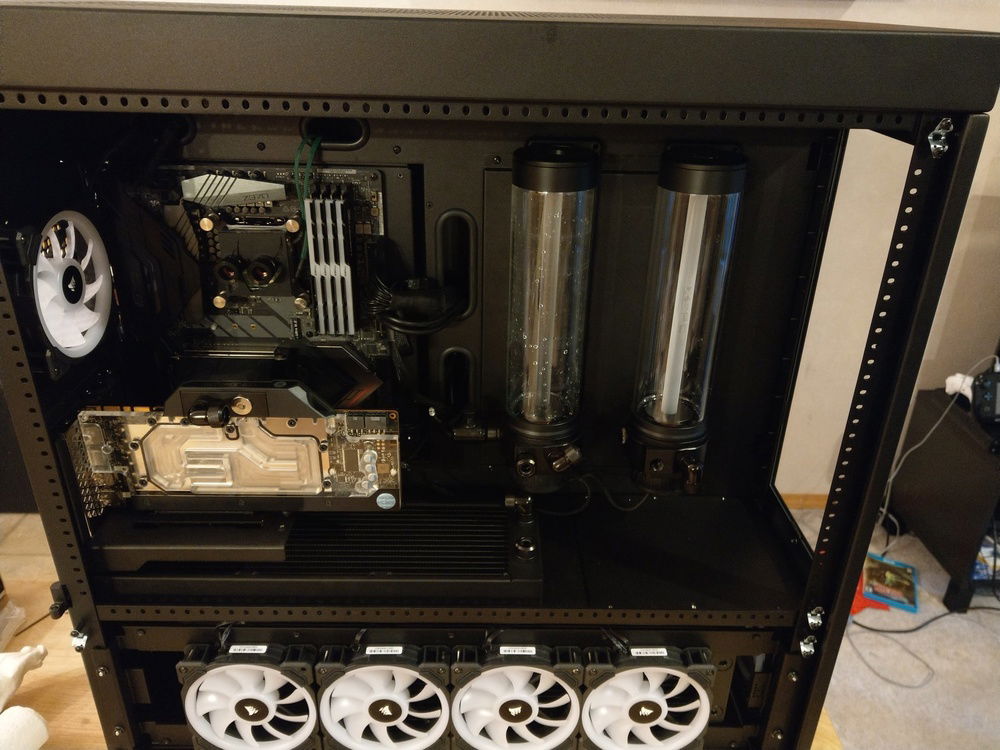 Added the second rad for the CPU loop (first rad is in the top section and not visable) as well as GPU res/pump, GPU waterblock and GPU rad (GPU rad is in the bottom behind the 4 fans). Time to brainstorm the dual loop path!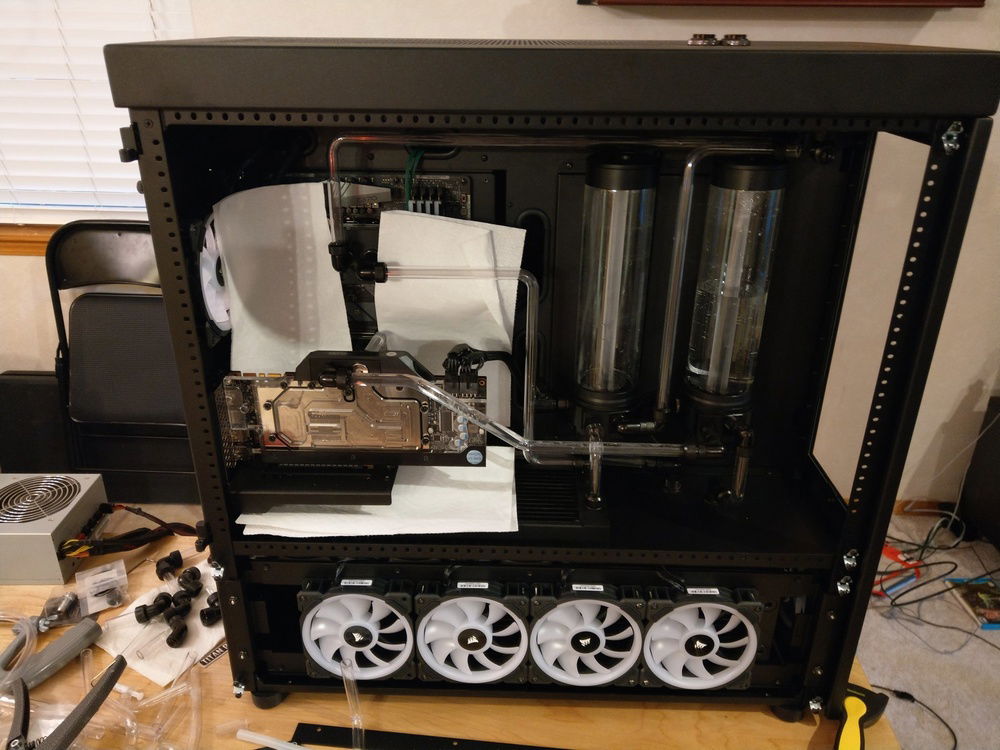 Both loops have been completed and leak tested! Only had 1 minor leak on the GPU loop but it was due to a faulty fitting. Easy fix!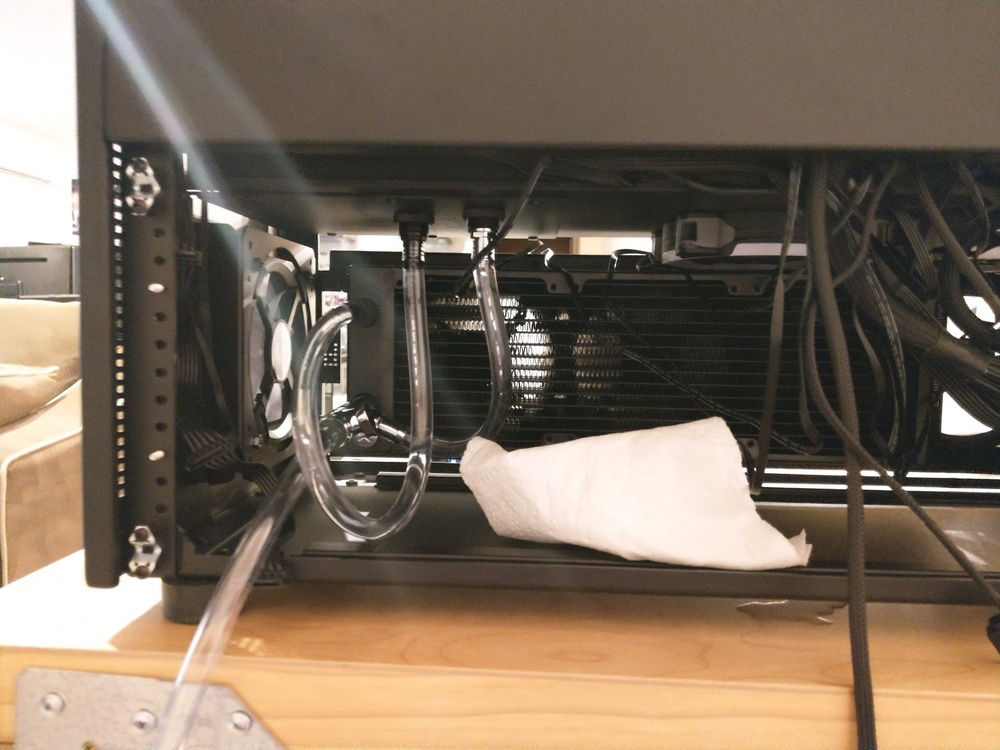 The depths of the loop. I went with soft tubing here since it is unseen and much easier to work with. Also remembered to add the drain port here on the GPU loop! Ignore the cable medusa on the side, this was before cable management was done :P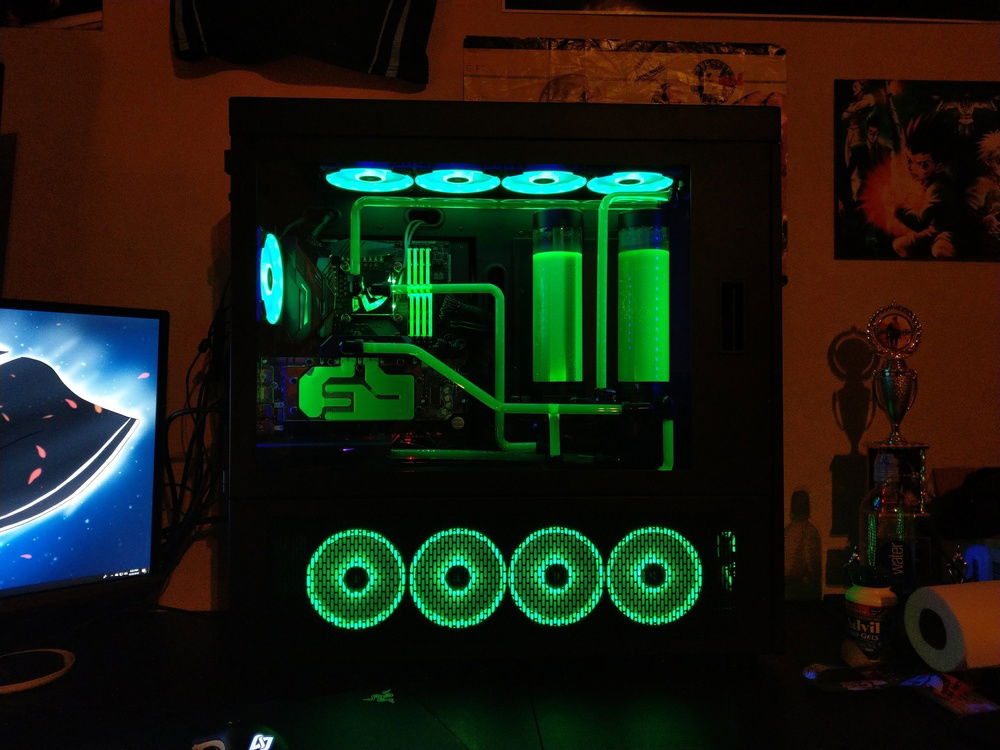 Alas, it is done and everything still works! This is with minimal lighting. The UV fluid really pops and looks awesome!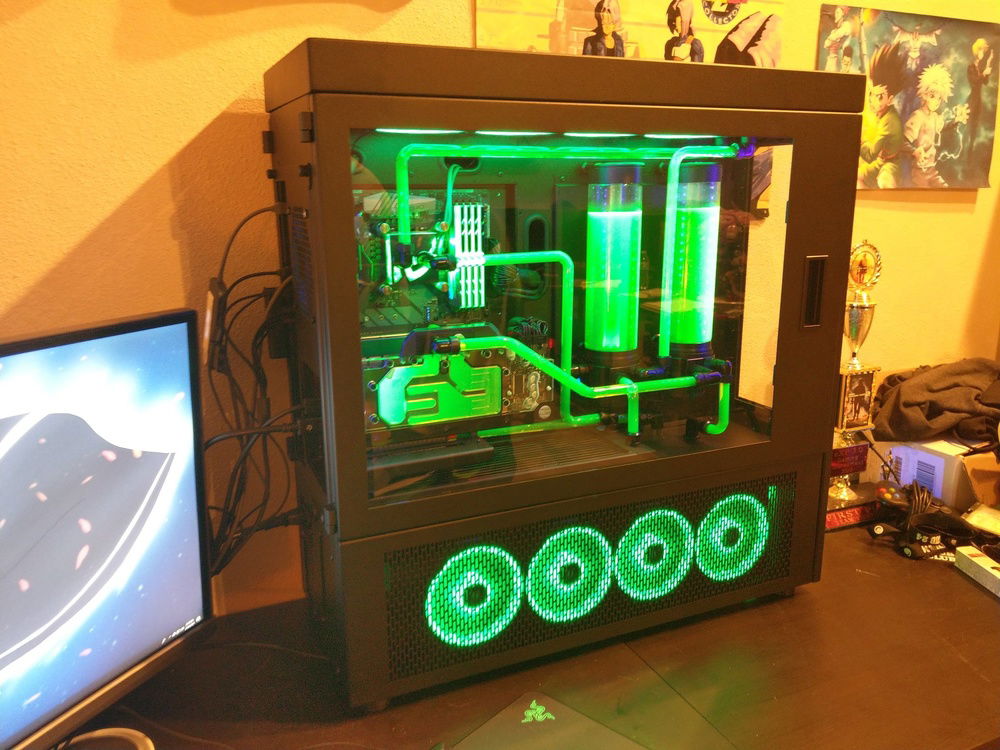 Normal lighting. UV fluid still looks great!