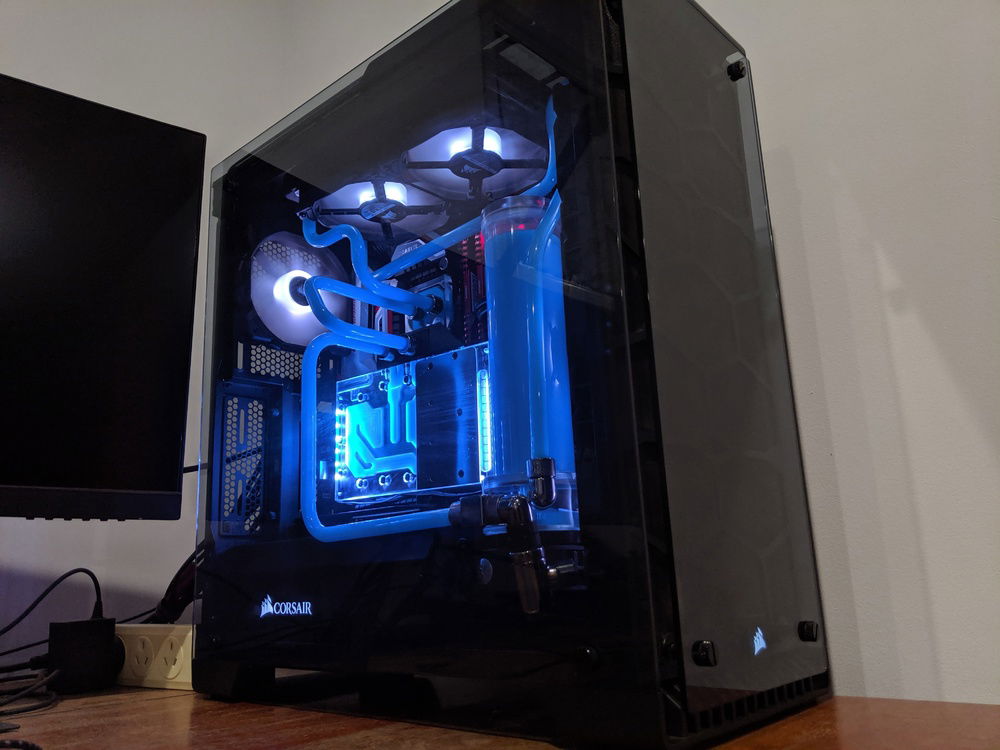 Glamour shot for the thumbnail.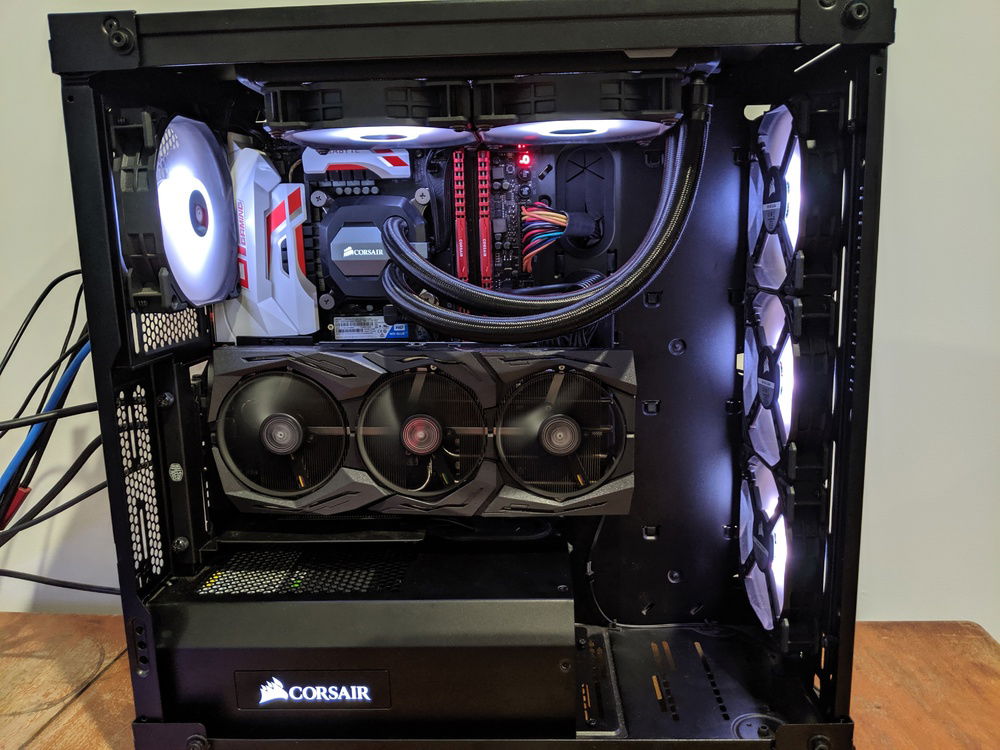 Before the rebuild, Corsair h100i and air cooled 2080ti strix.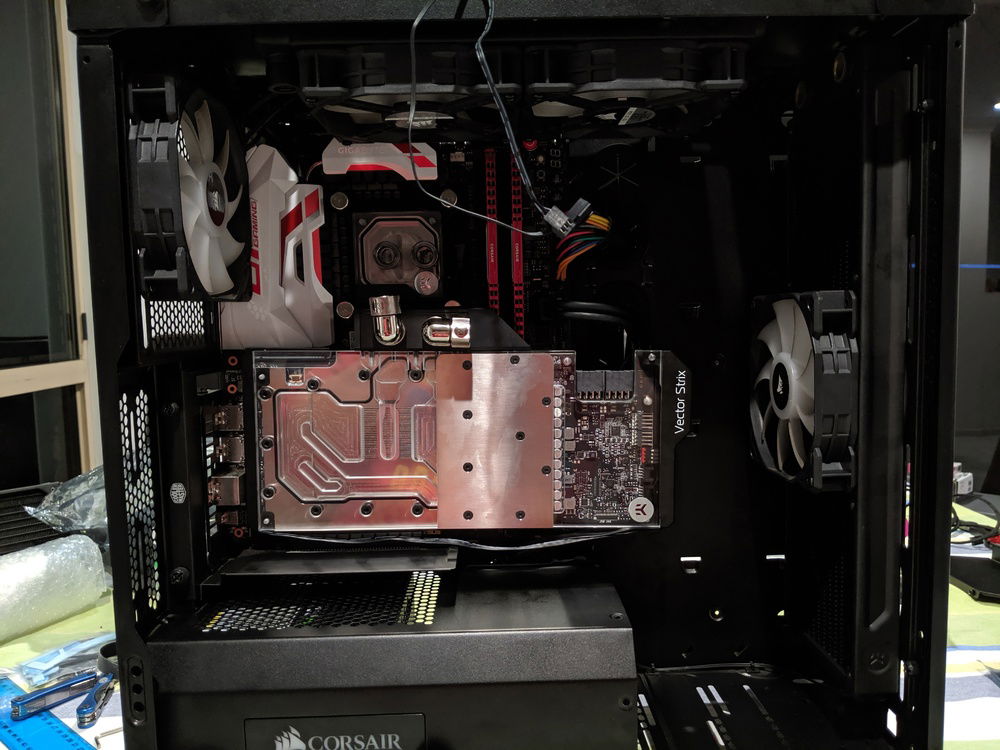 Test fit of the GPU and reservoir. It is a tight squeeze, with a few holes drilled into the case should be no sweat.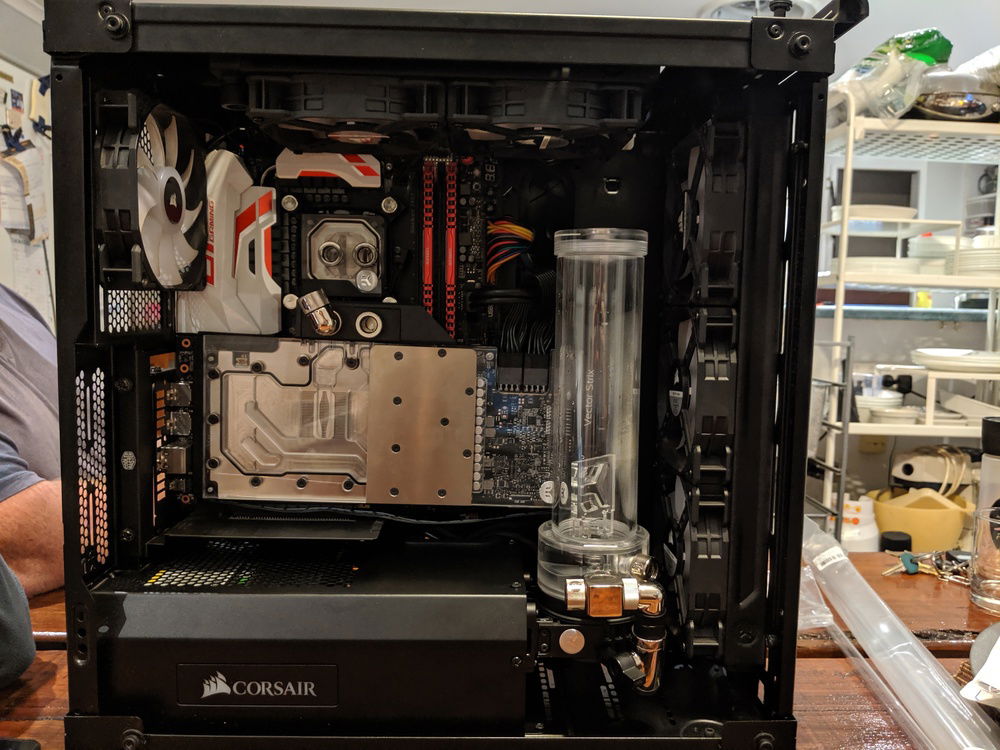 All assembled and ready to begin bending tubes.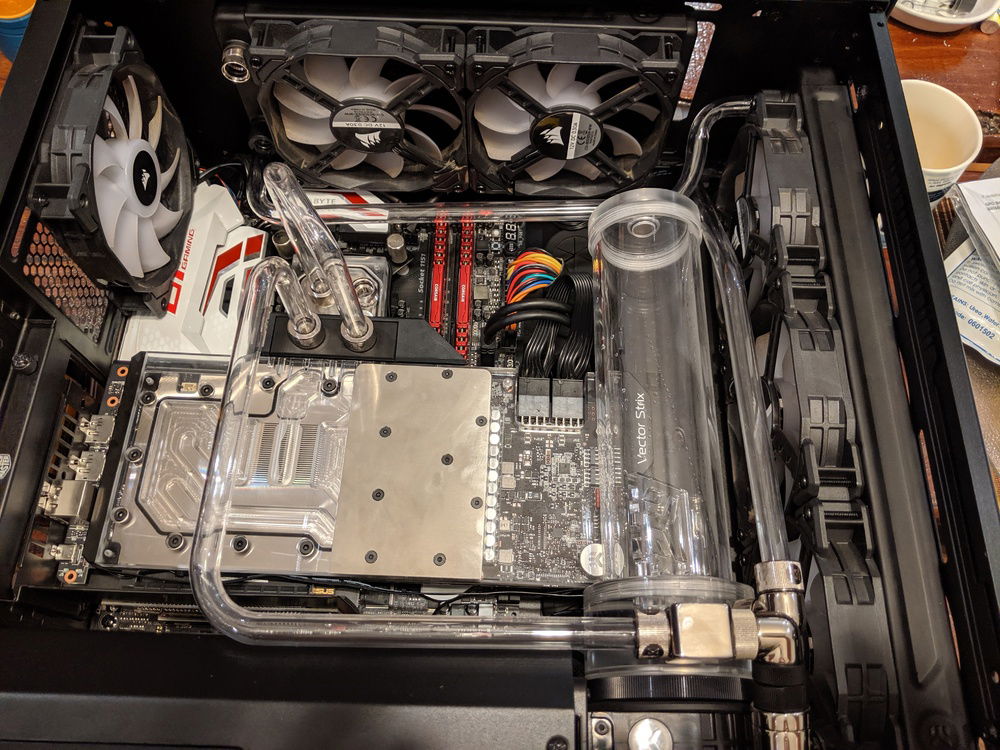 7 hours later. Dear God this last bend is making me wish I had stuck with the AIO.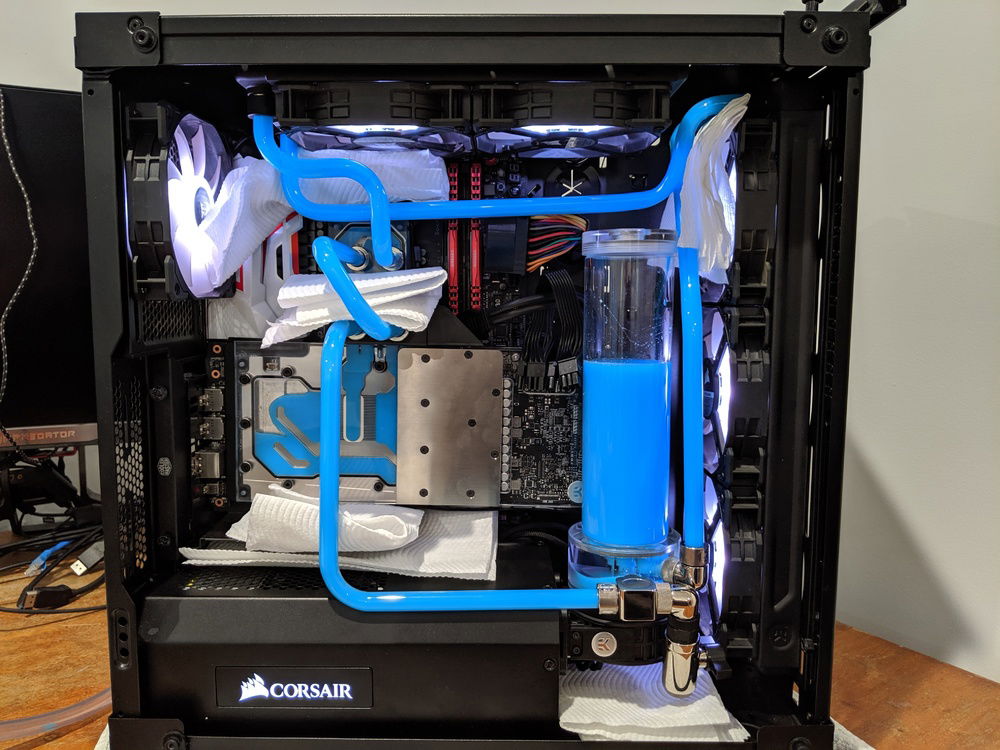 All bends done, and no immediate leaks.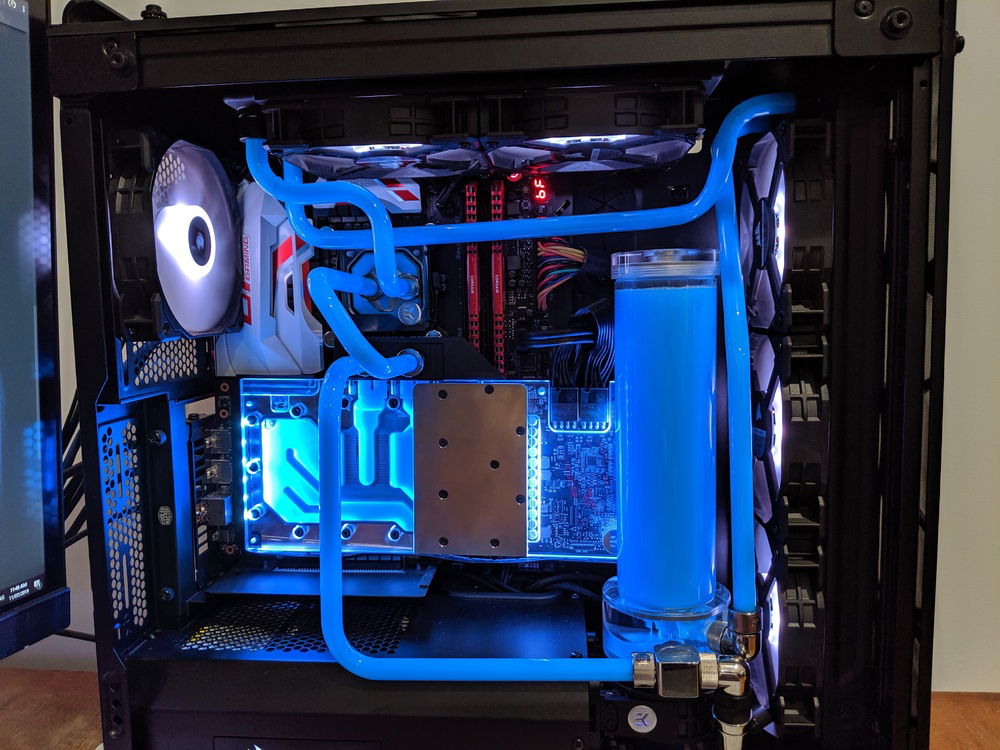 24 hours of leak testing complete. First system power. So beautiful.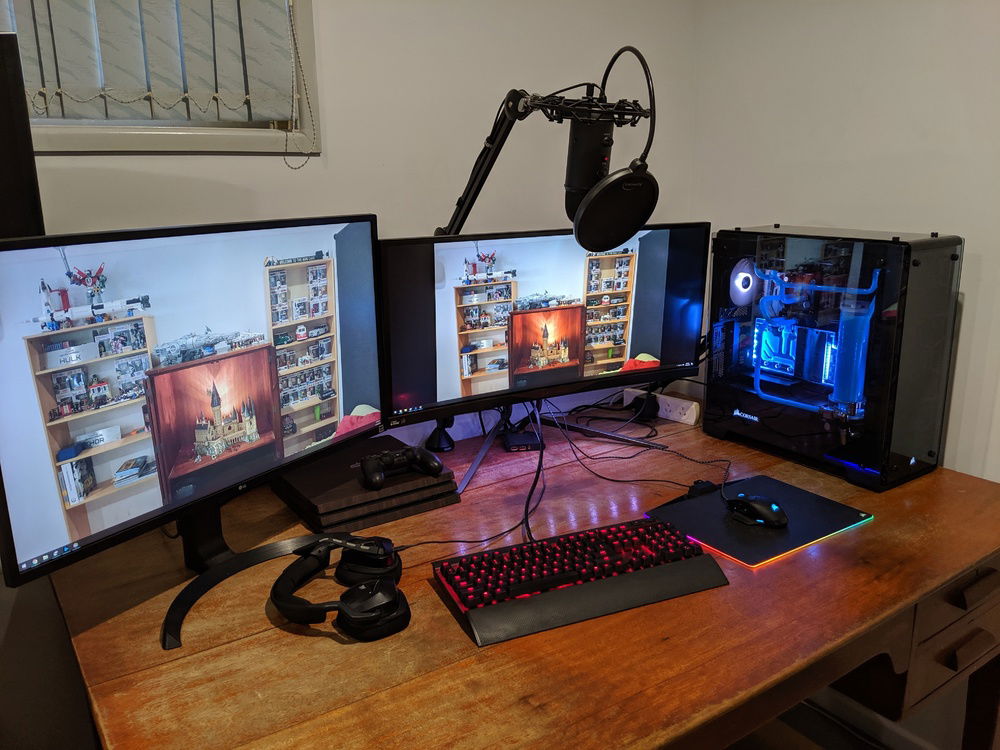 A clean desk always makes for a great photo (and some internet points).