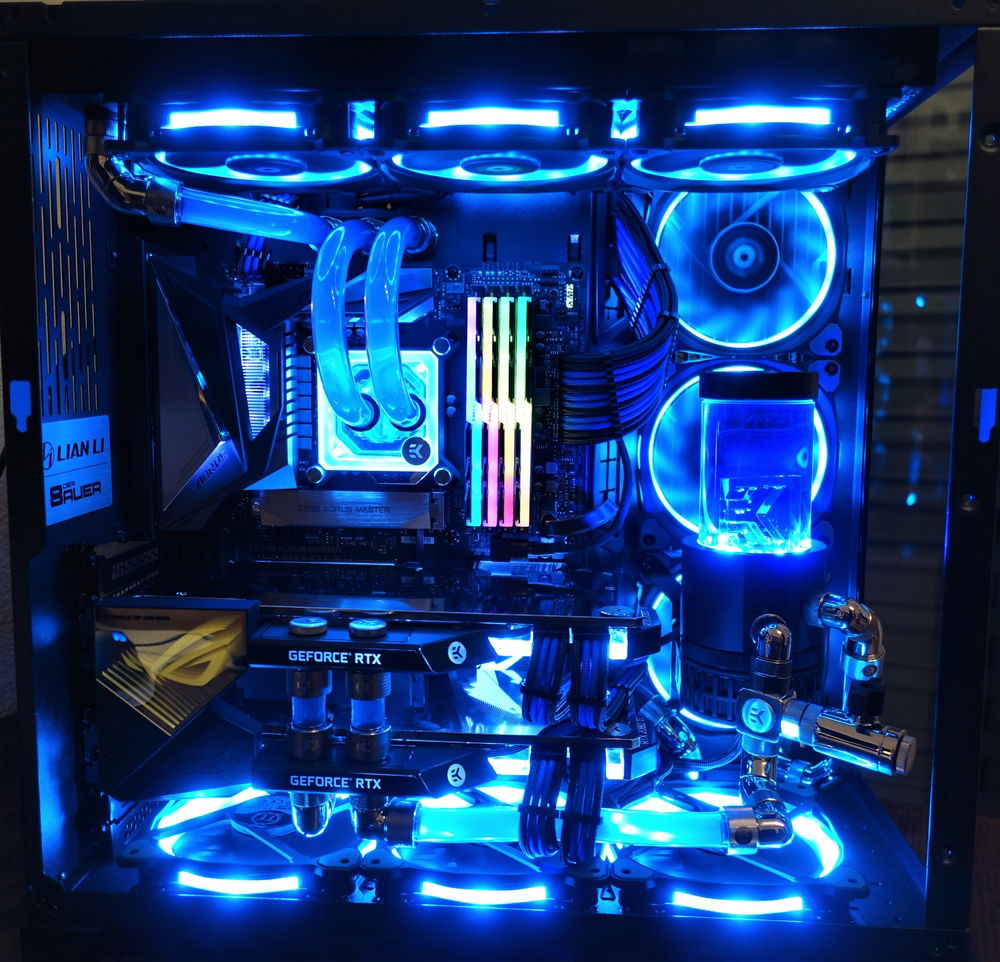 A front facing overview of my build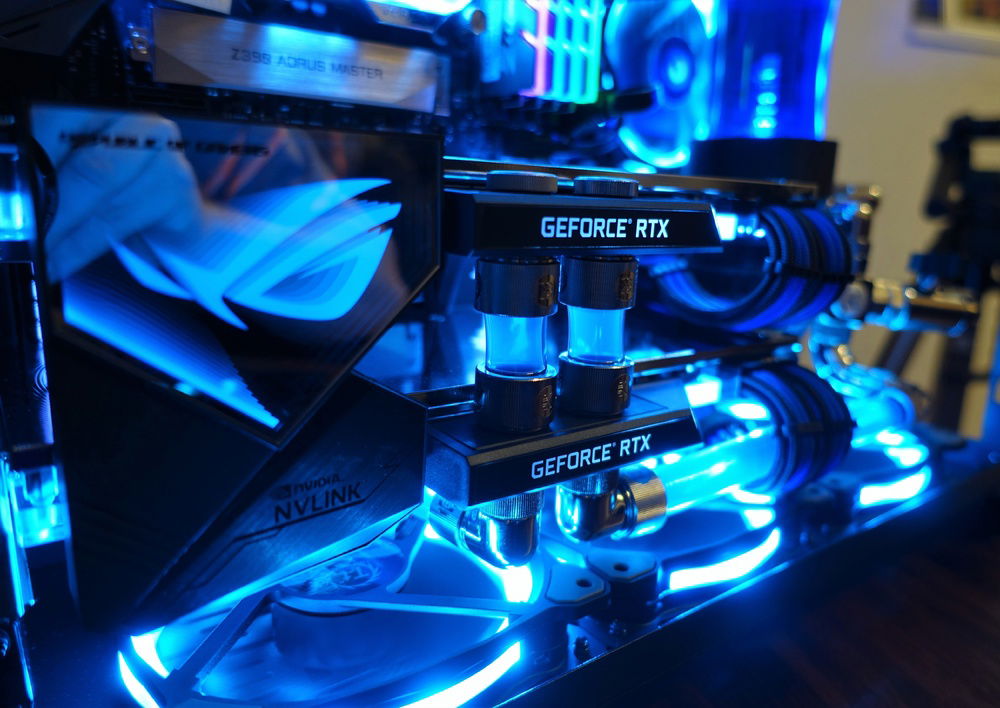 Both GPUs and super happy with the performance and mirror effect of the Asus ROG NVLink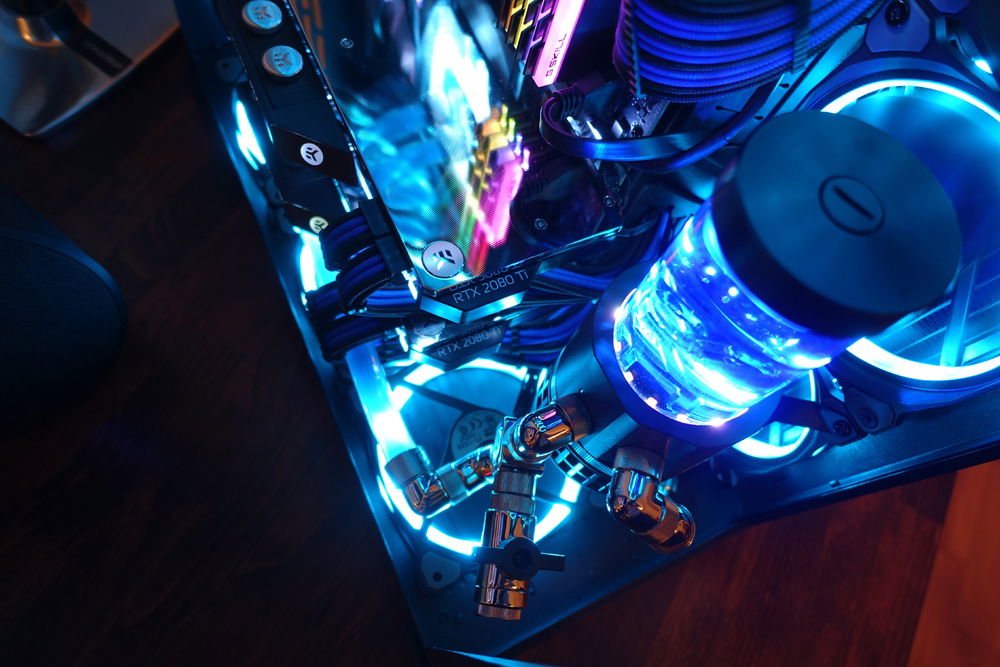 Had a bit of fun with this photo angle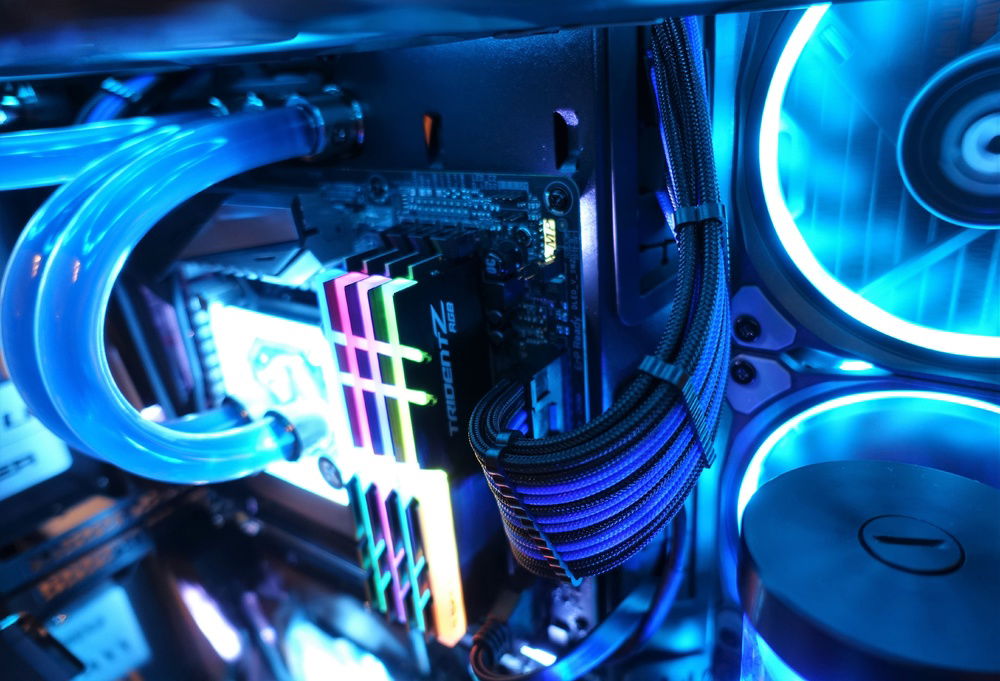 Quite happy with my water tubing bends and flow.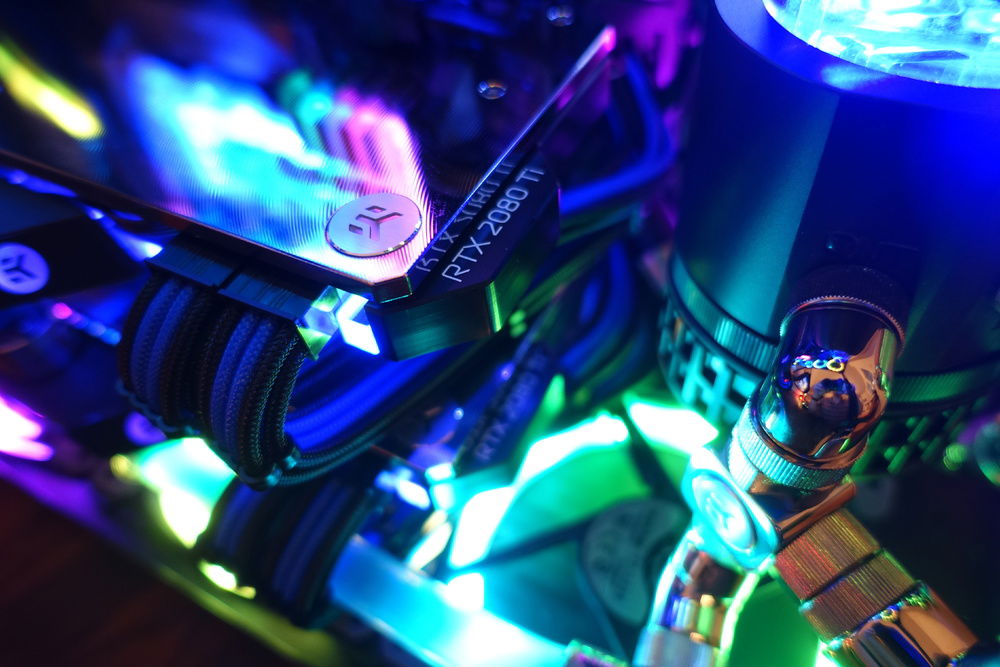 Nickel reflection on the EKWB GPU backplate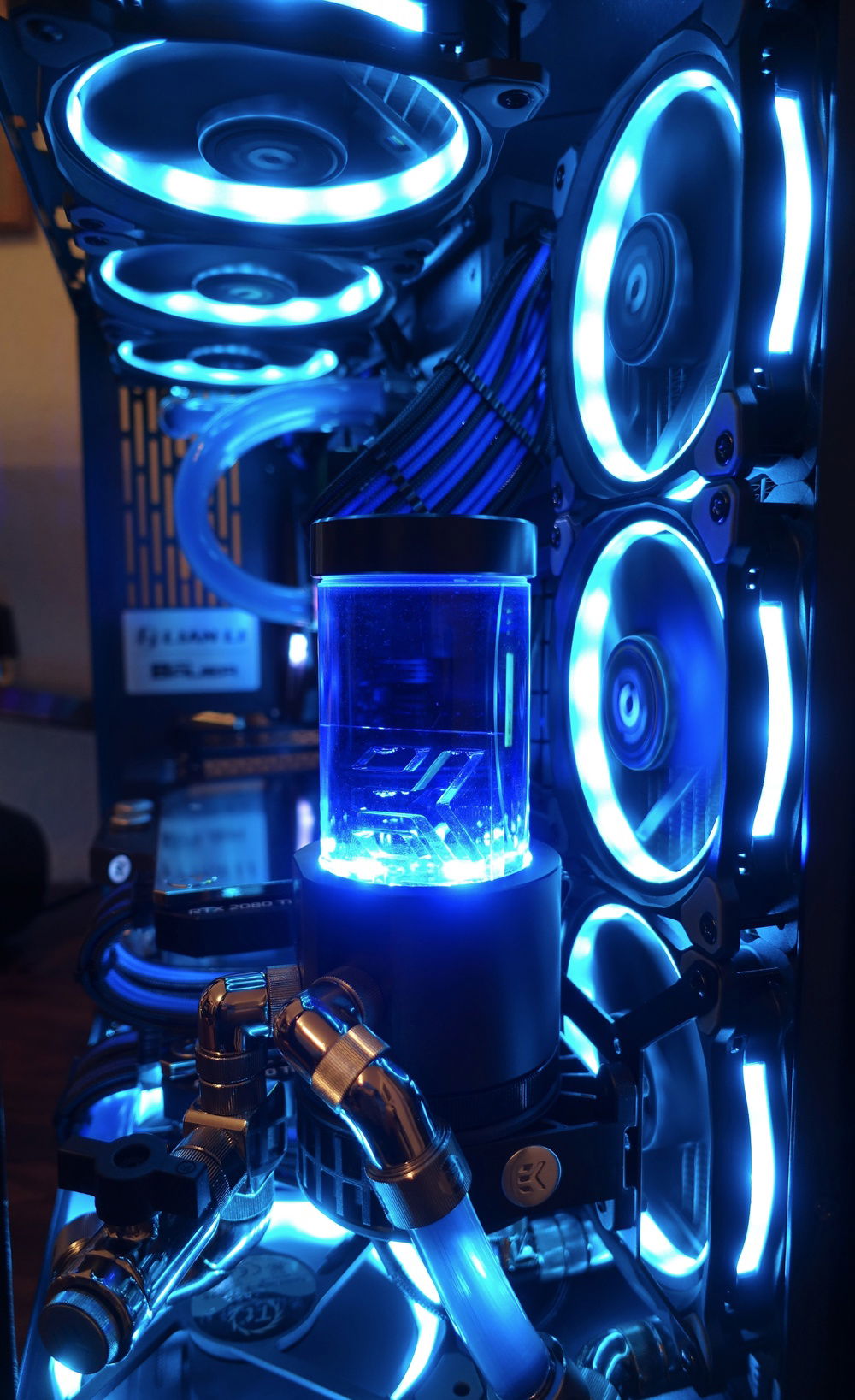 One of many great features of the Lian-Li PC-011 Dynamic - the front glass reveals goodness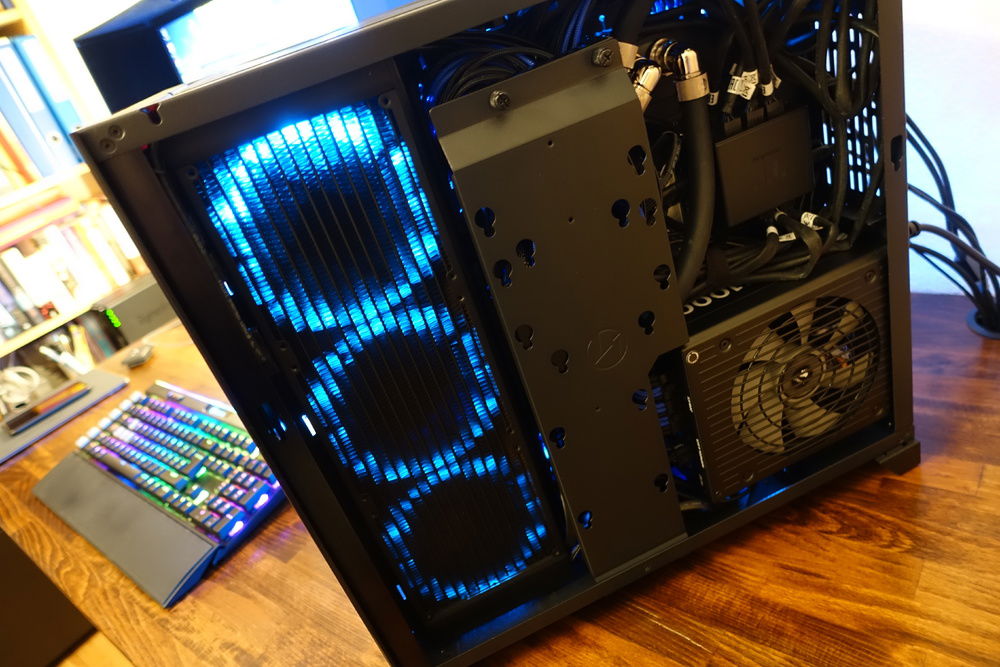 The Thermaltake Riings 12 shine through the back EK Coolstream SE radiator. The cable management is decent (those fan cables are super long) and visible is the Corsair HX1000i PSU as well as the water tubing which runs along the back side.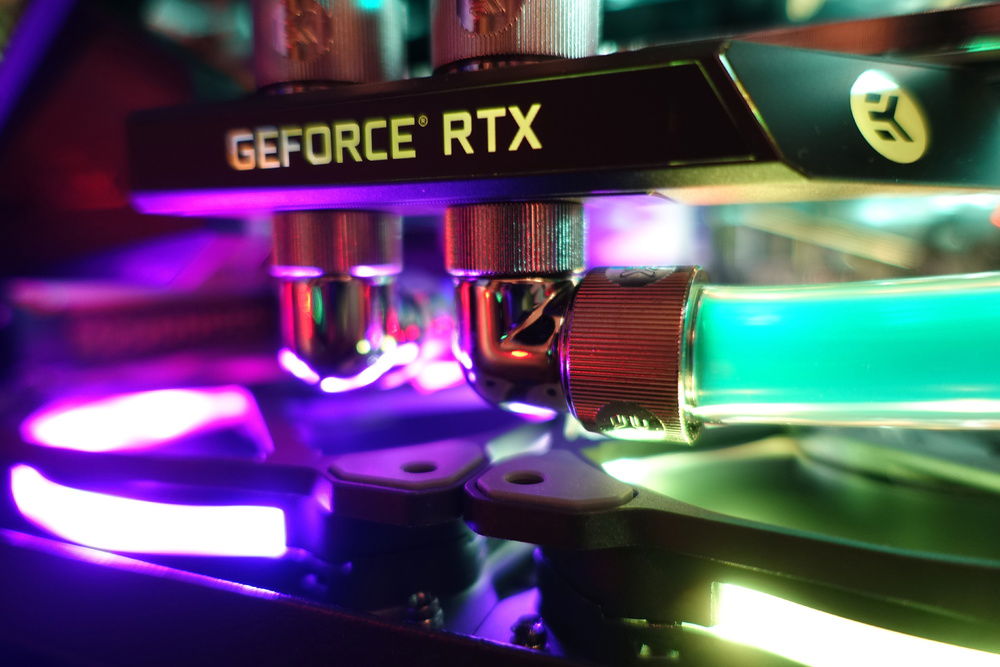 I like this picture.. still playing with the different color combinations.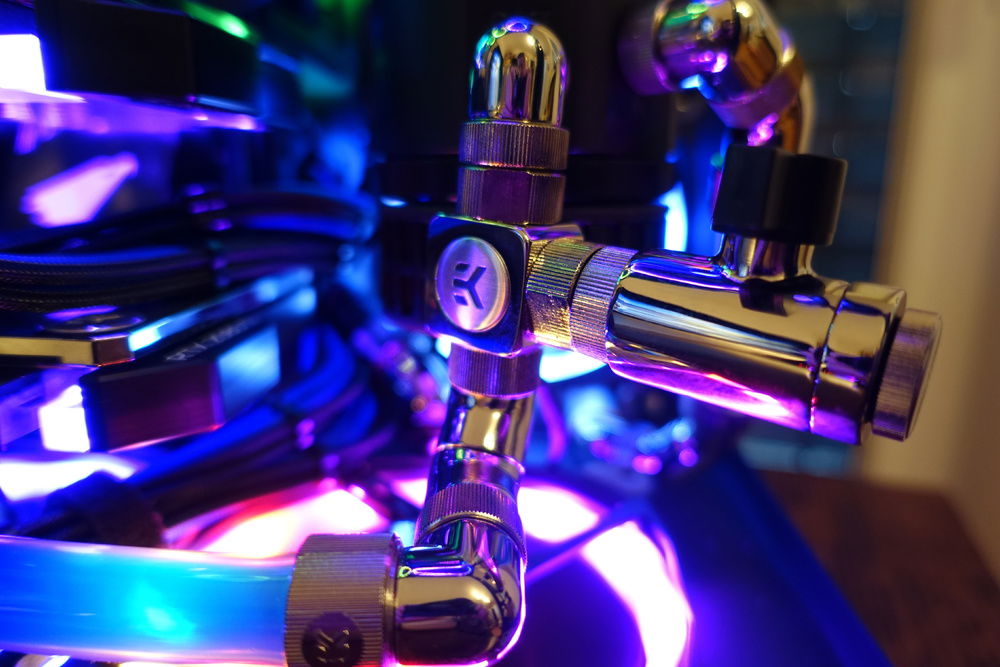 EKWB fittings are super high quality and beautiful.. here is my drain for the system.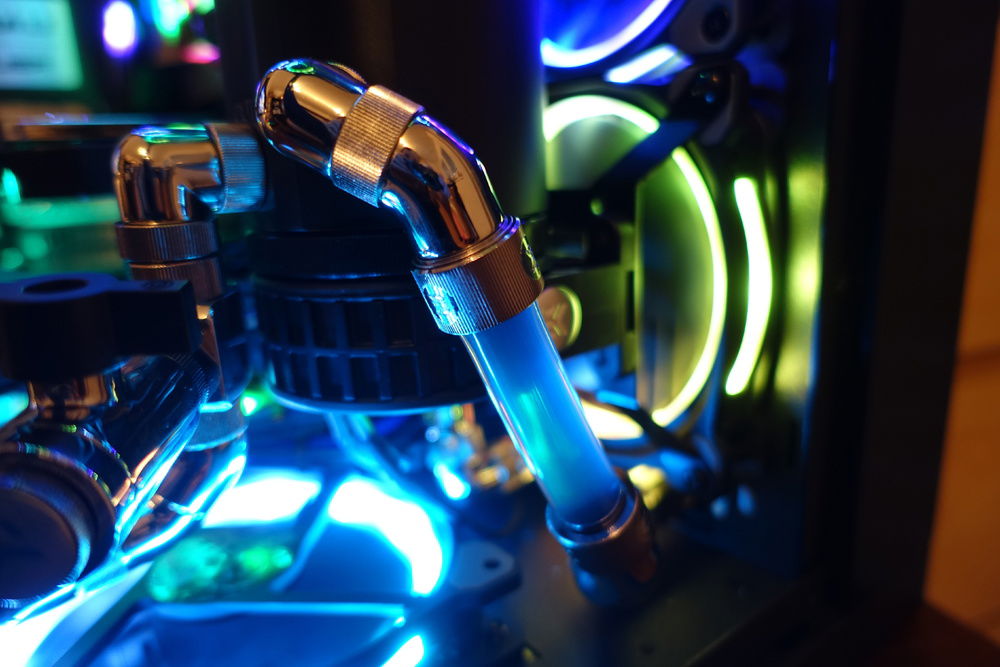 Tried to keep my soft tube runs short
Super happy with the Gigabyte Z390 Aorus Master. Happy handles the i9-9900K OC to 5Ghz and system stays cool as well as the VRM.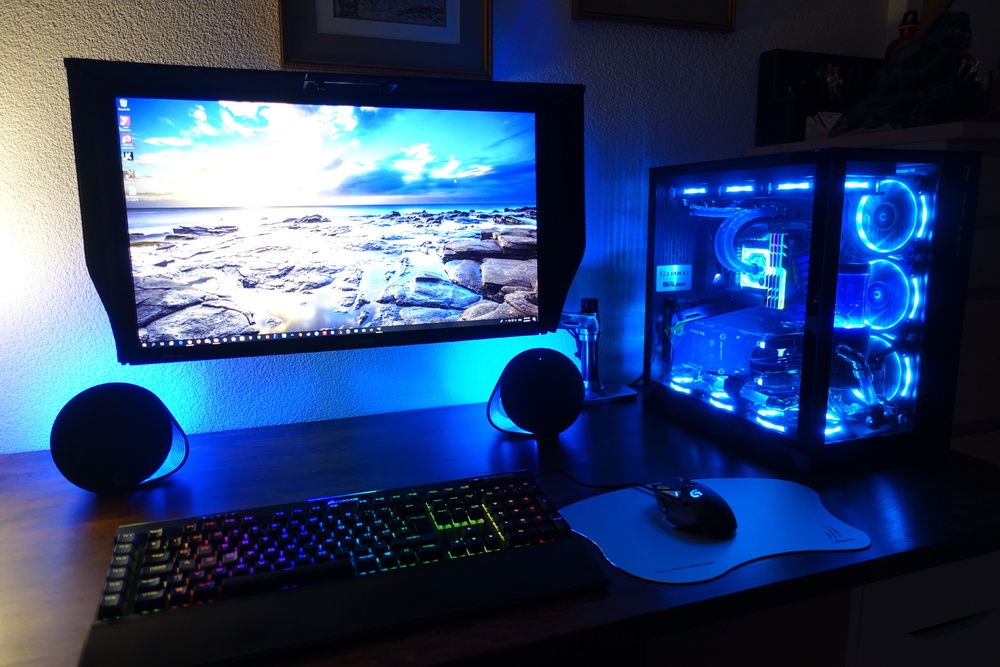 My desk setup. Also custom stained/sanded my Beechwood desk from Ikea.