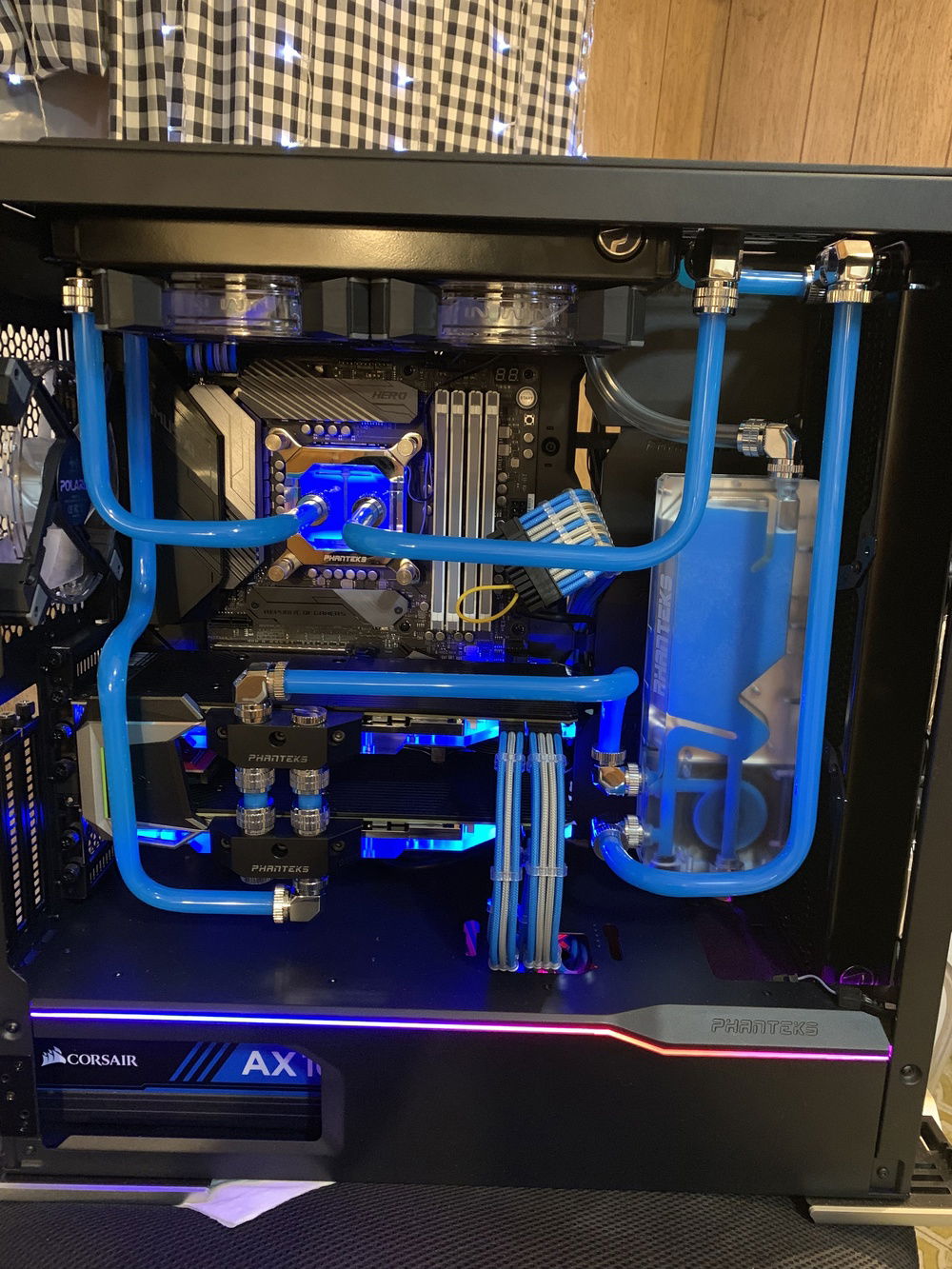 Leak testing, continued. Also working out air bubbles and pump.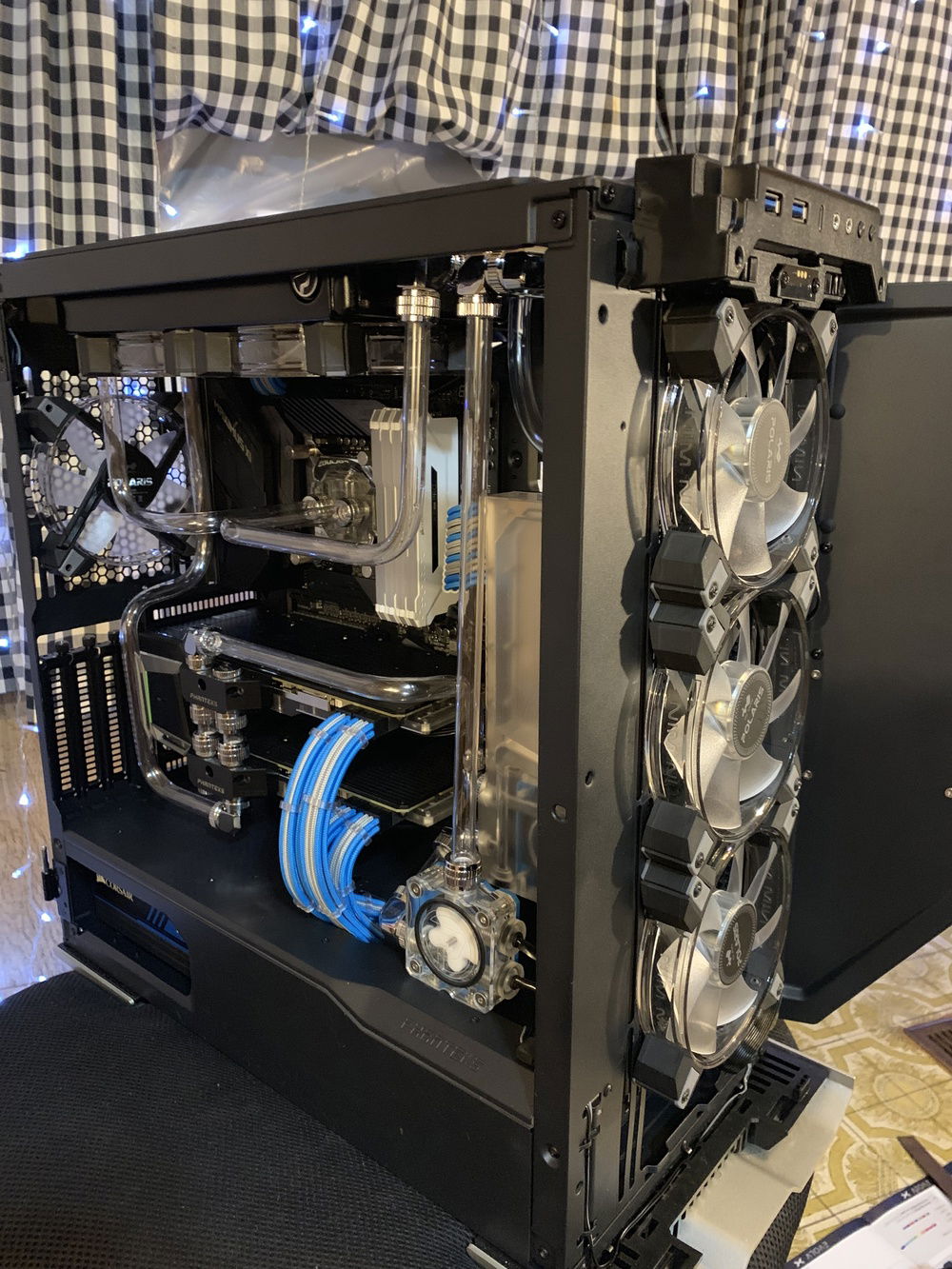 This is when I had Lian Li Polaris fans. I discovered that they did not have enough static pressure and RPM. I couldn't get them to cool my PC enough. I changed them out.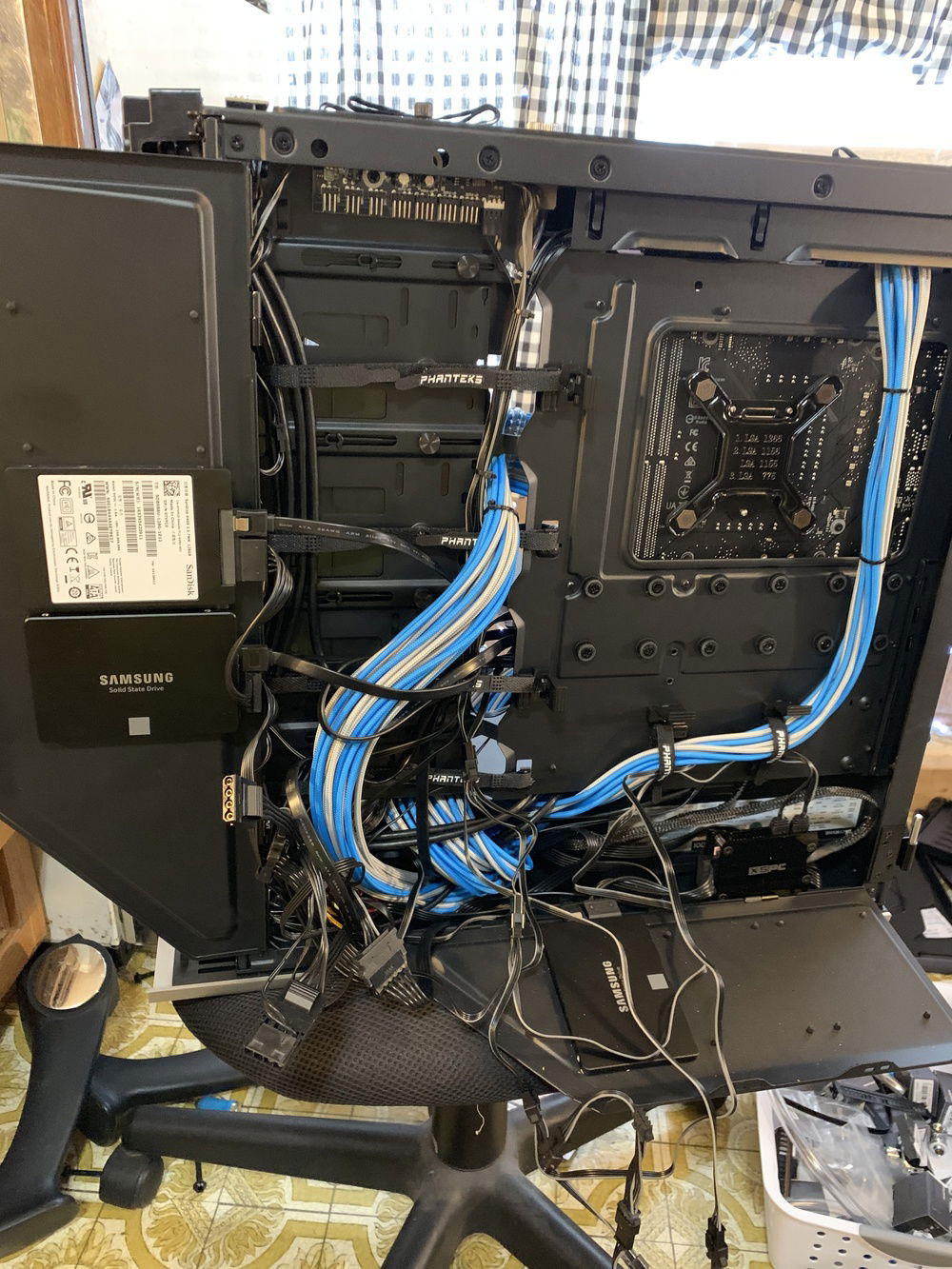 Cable mess and custom cable mod cables are to long.