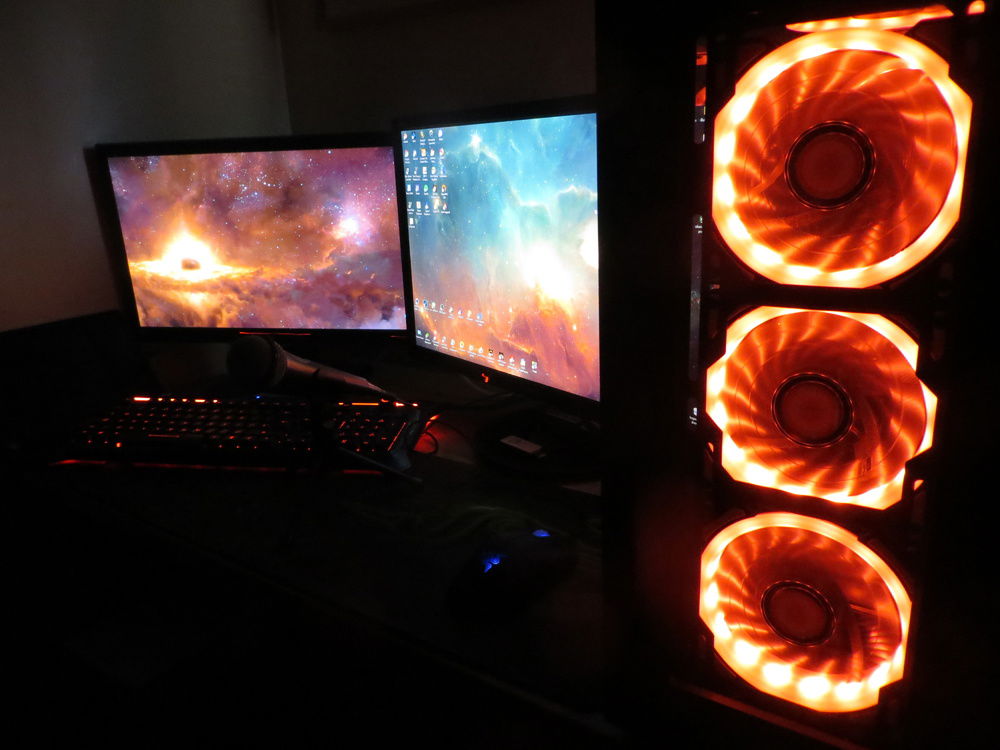 Finished Orange theme, PC view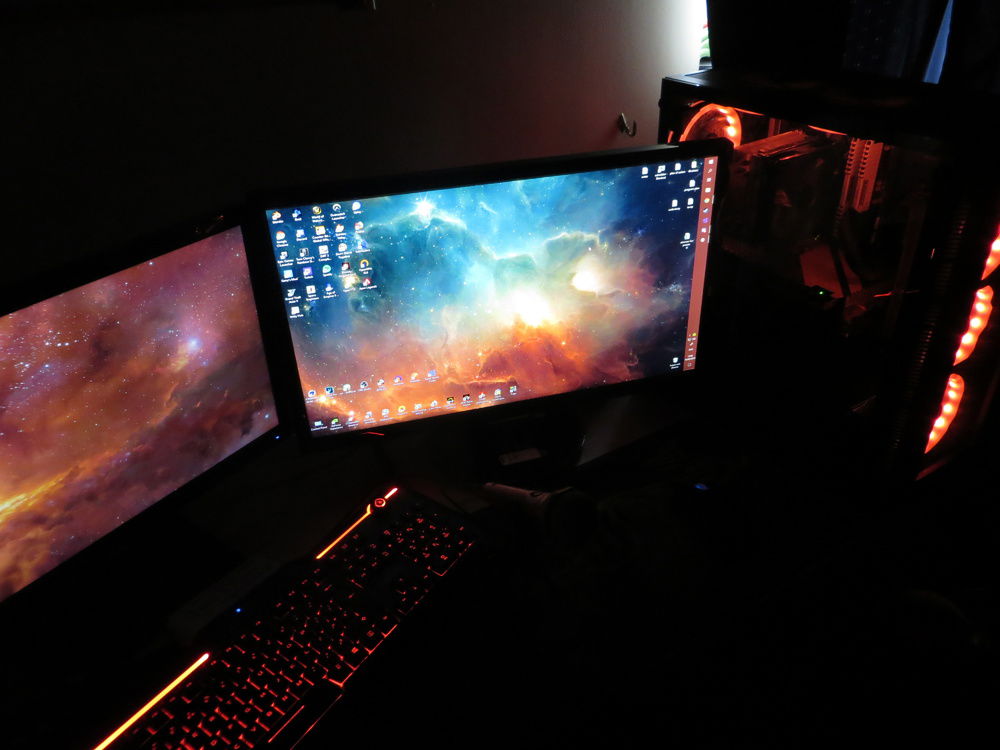 Finished Orange theme, desk view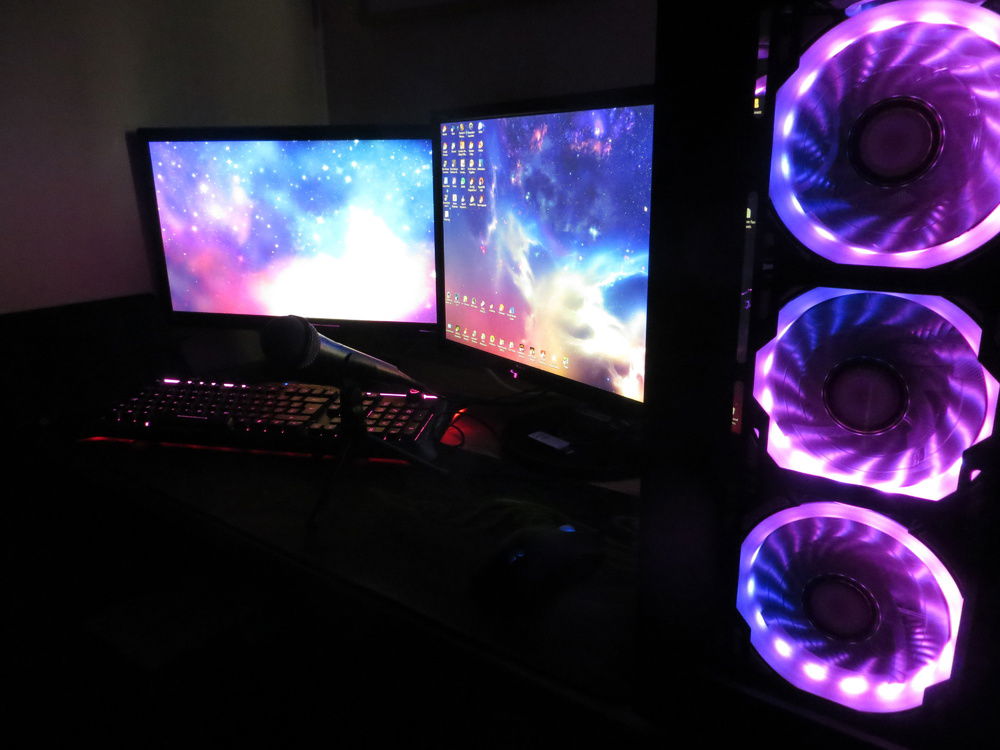 Finished Purple theme, PC view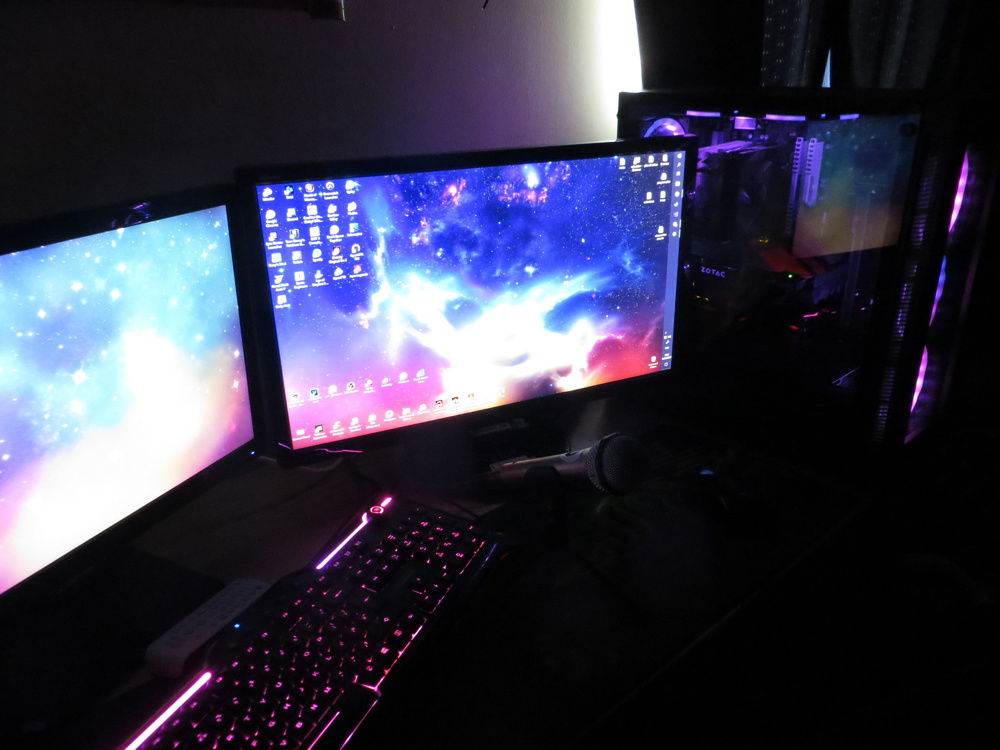 Finished Purple theme, desk view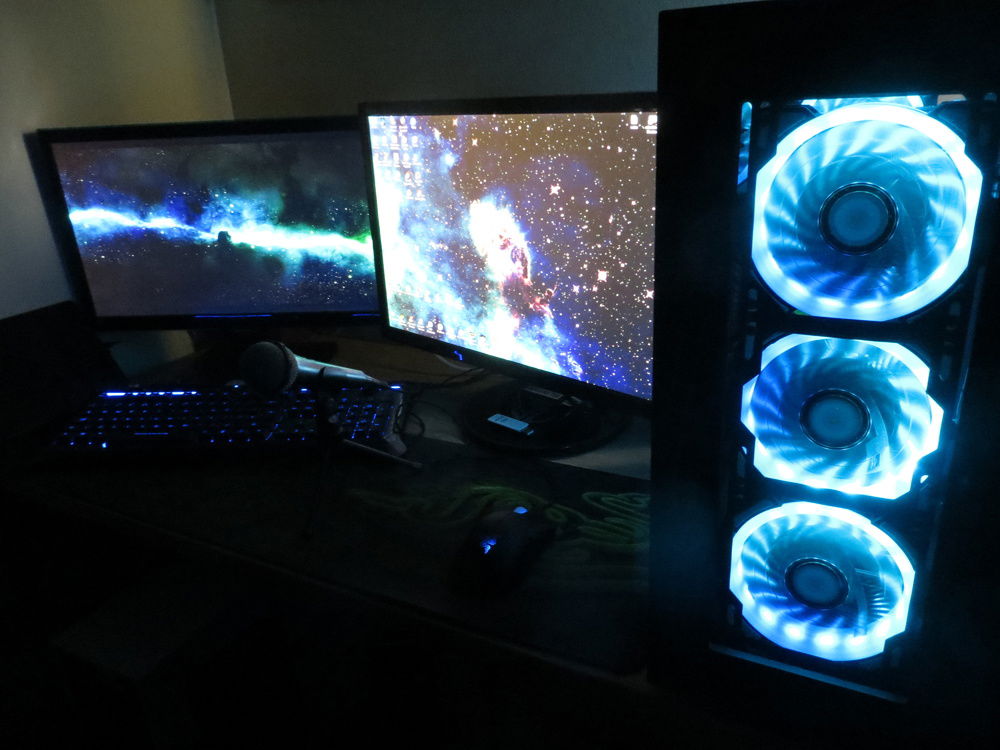 Finished blue theme, PC view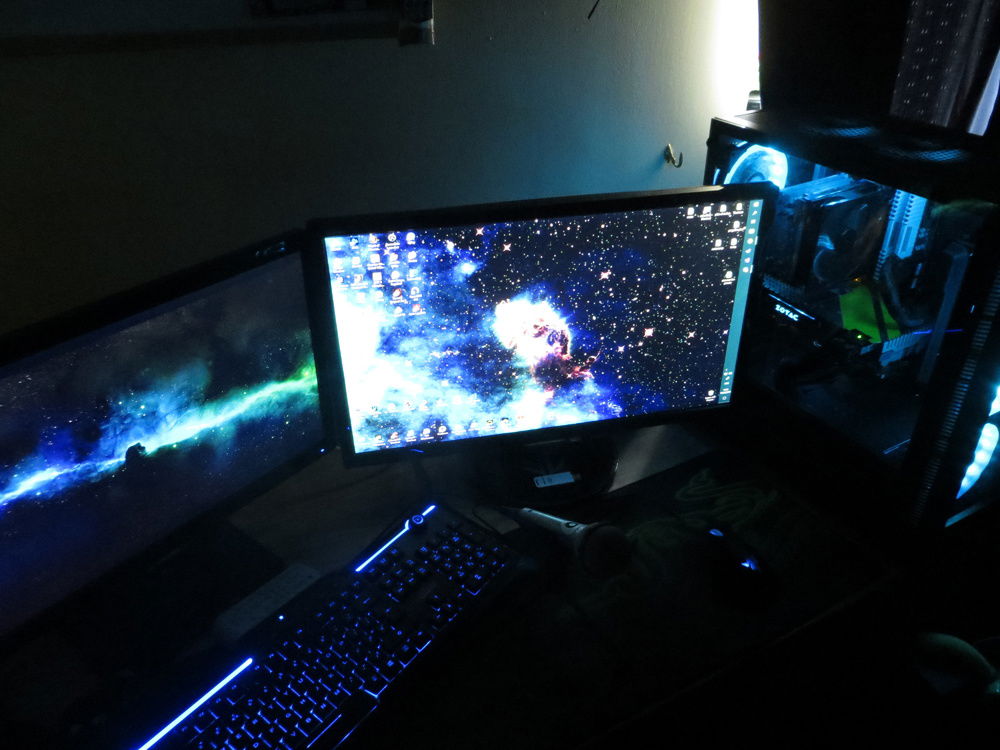 Finished blue theme, desk view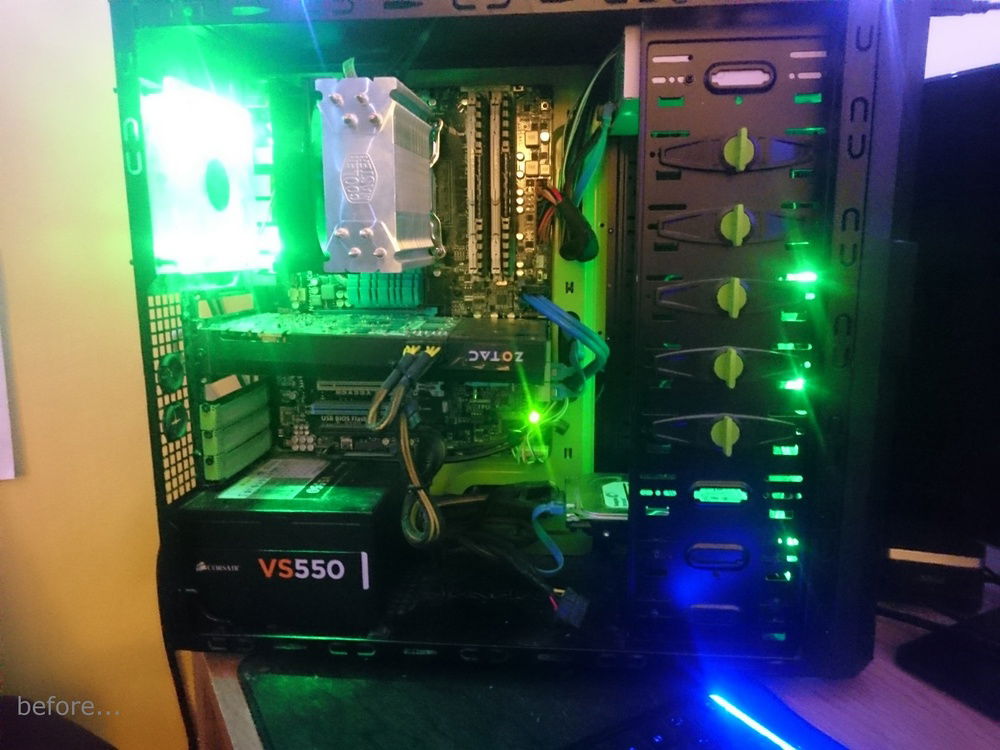 The first iteration of the warhorse, following a motherboard and RAM upgrade over the original system going back to 2012. Sporting a Zotac GTX 760, FX 8320 CPU, VS550 PSU, 1TB Barracuda HDD, 16GB DDR3 and a Hyper 212 evo.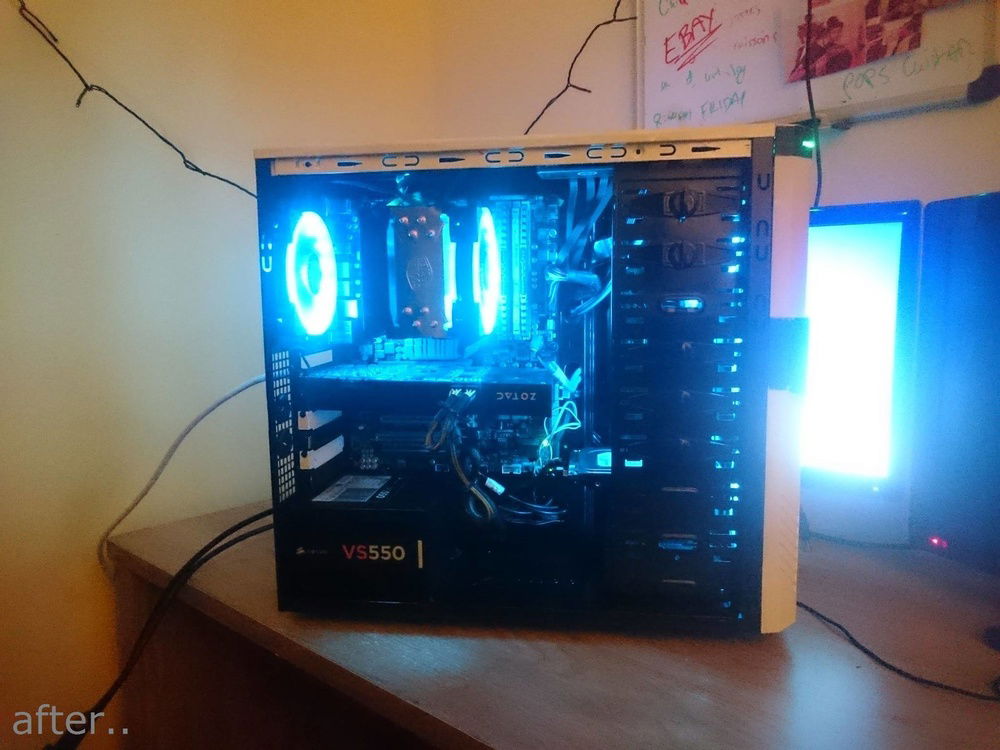 Around comes the end of 2017, still sporting a lot of the same components, the sharkoon T9 Value underwent some cosmetic changes, the addition of a 120GB SSD boot drive and 6x "Ubanner" RGB 140mm fans at the cost of the Bluray disk drive. The top fan jerry rigged into position due to the case not technically supporting 3x front fans.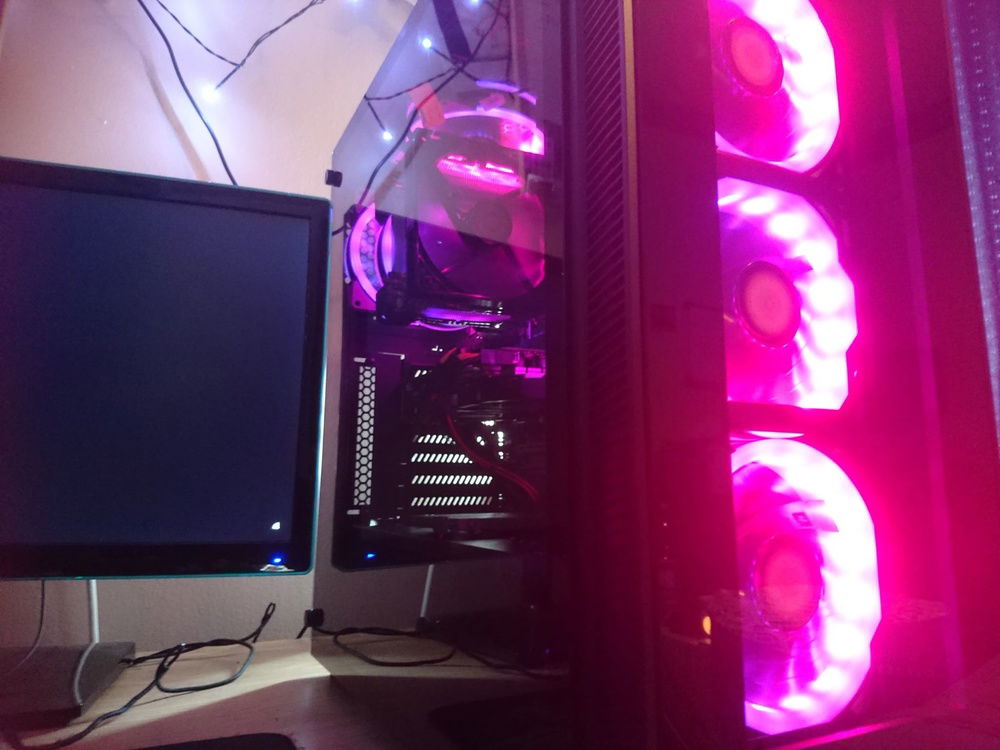 The case was upgraded to a sharkoon TG5, borrowing a MSI GTX 1060 6GB I realised that if I was to enter the realm of 144hz I would have to replace my faithful GTX 760 with something more powerful.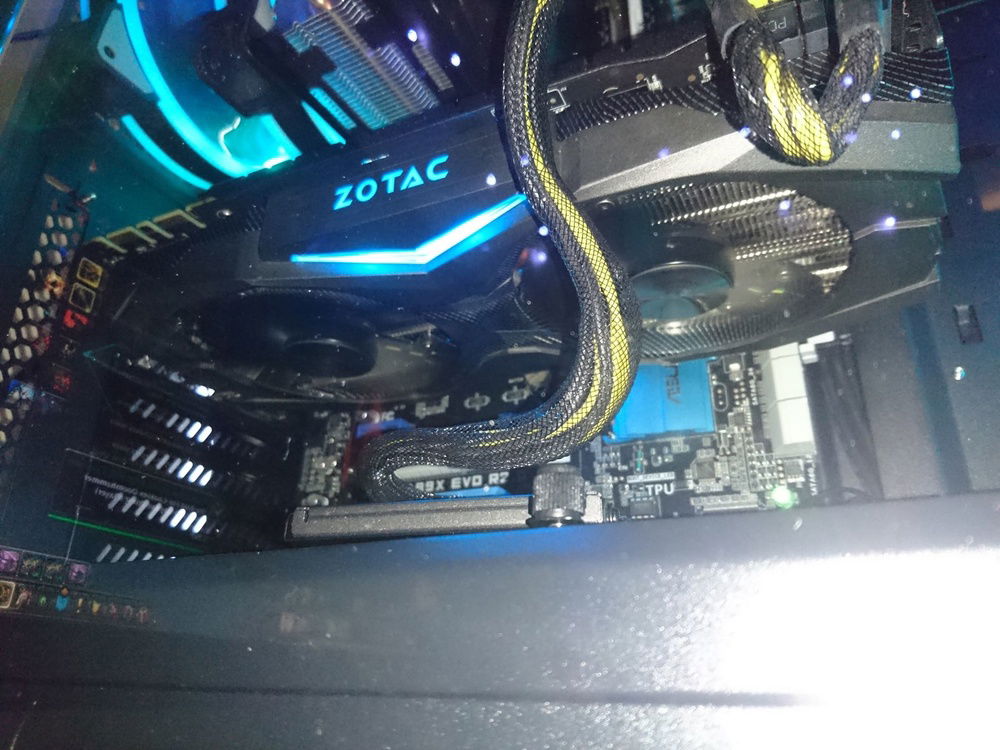 Towards the end of 2018 GPU prices came back towards the realms of normality and so a much needed upgrade was added to the Warhorse system; Zotac AMP! GTX 1070. As zotac's GTX 760 had served me admirably and still runs to this day it was only fitting to go with Zotac for the 1070 and for £245 second hand too, the card only being 8 months old.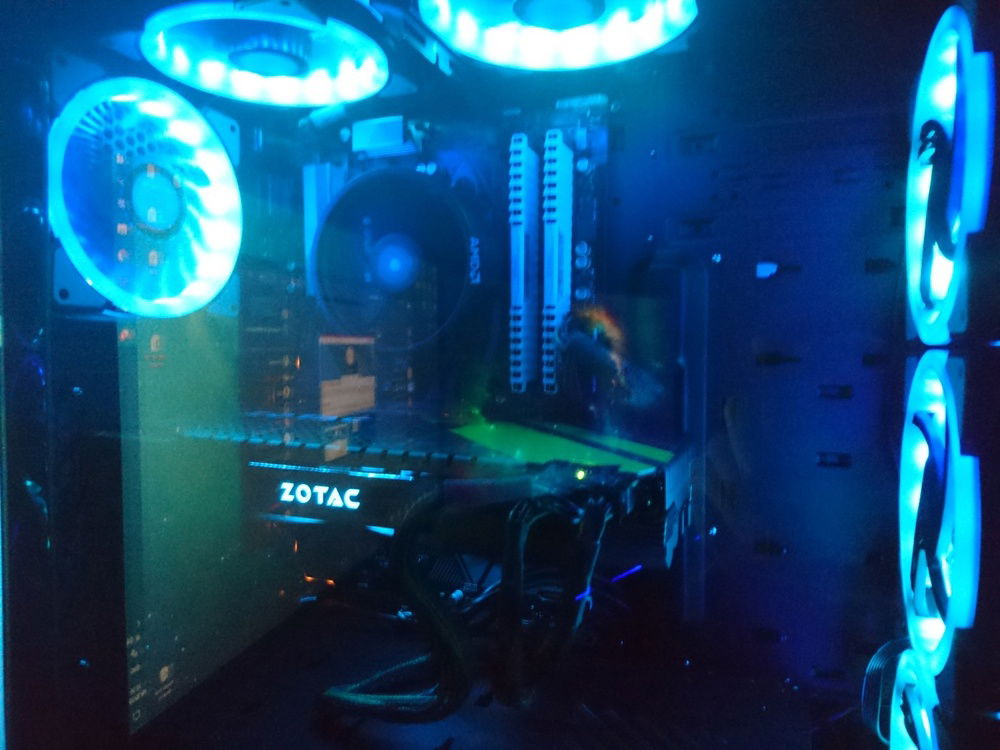 End of 2018 another important upgrade had arrived to the WarHorse, now finally onto the AM4 platform from AMD. Sporting a ryzen 4 2600 CPU, Asus B450 Prime - PLUS motherboard and 16GB corsair LPX RAM (3000MHz). Unofrtunately I couldn't mount the Hyper212 evo straight away as an additional bracket was required for the AM4 platform.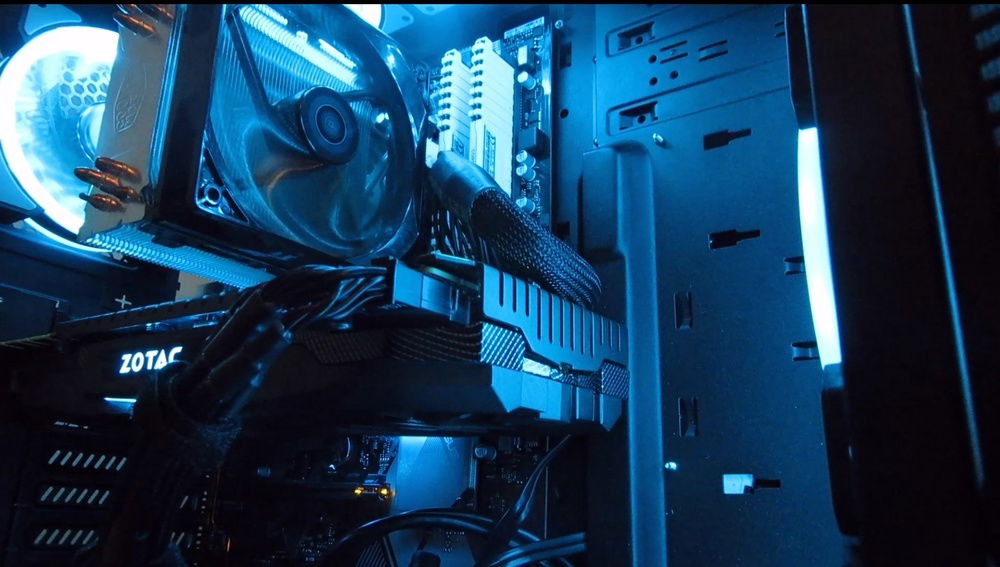 Following the purchase of the AM4 bracket it was decided that after 6 years of continual use it was time to let the Corsair VS550 rest. Still running (just much less frequently) in an older bulid I use for personal server purposes (see; game servers). I went with the EVGA 650 G2, a gold rated power supply sporting some 5 year warranty. The warhorse was now ready for any future AM4 CPU upgrades / GPU upgrades and more importantly storage upgrades!