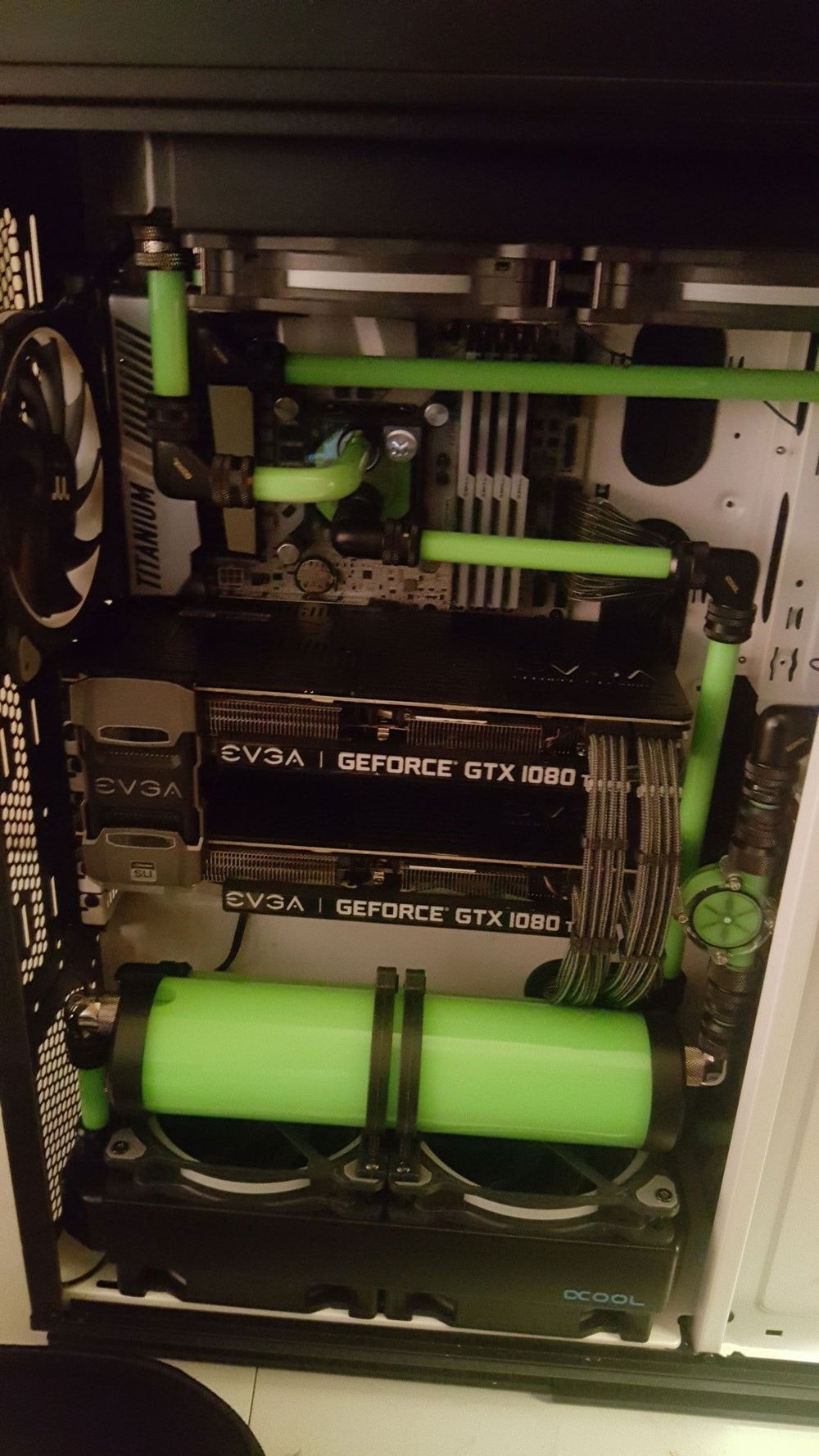 My very first custom water cooled build. 7700k, FTW3's still on air.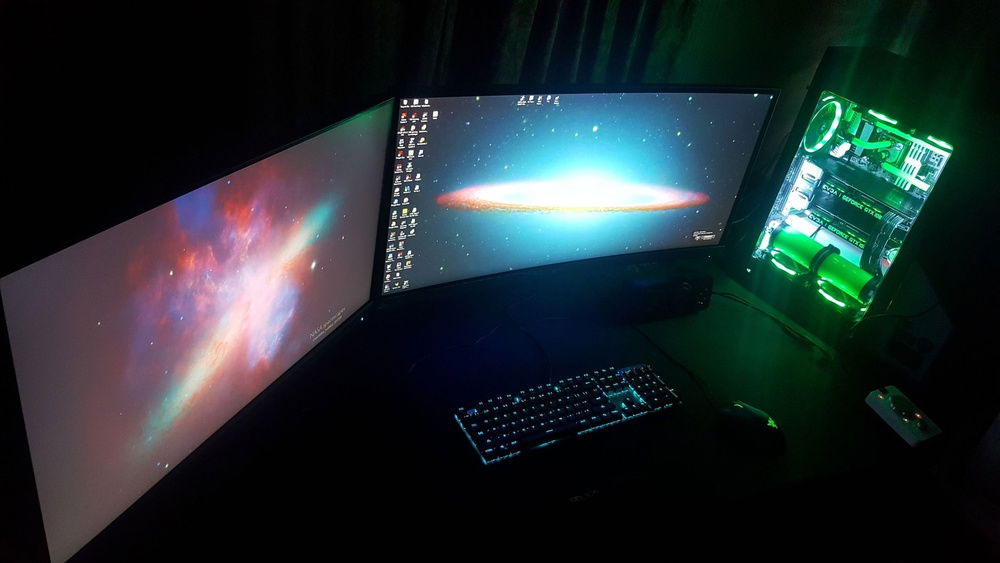 This was what the whole set up looked like before the switch to X299 and the Elite case
You can see the leak at the bottom which caused me to tear it down and re-do everything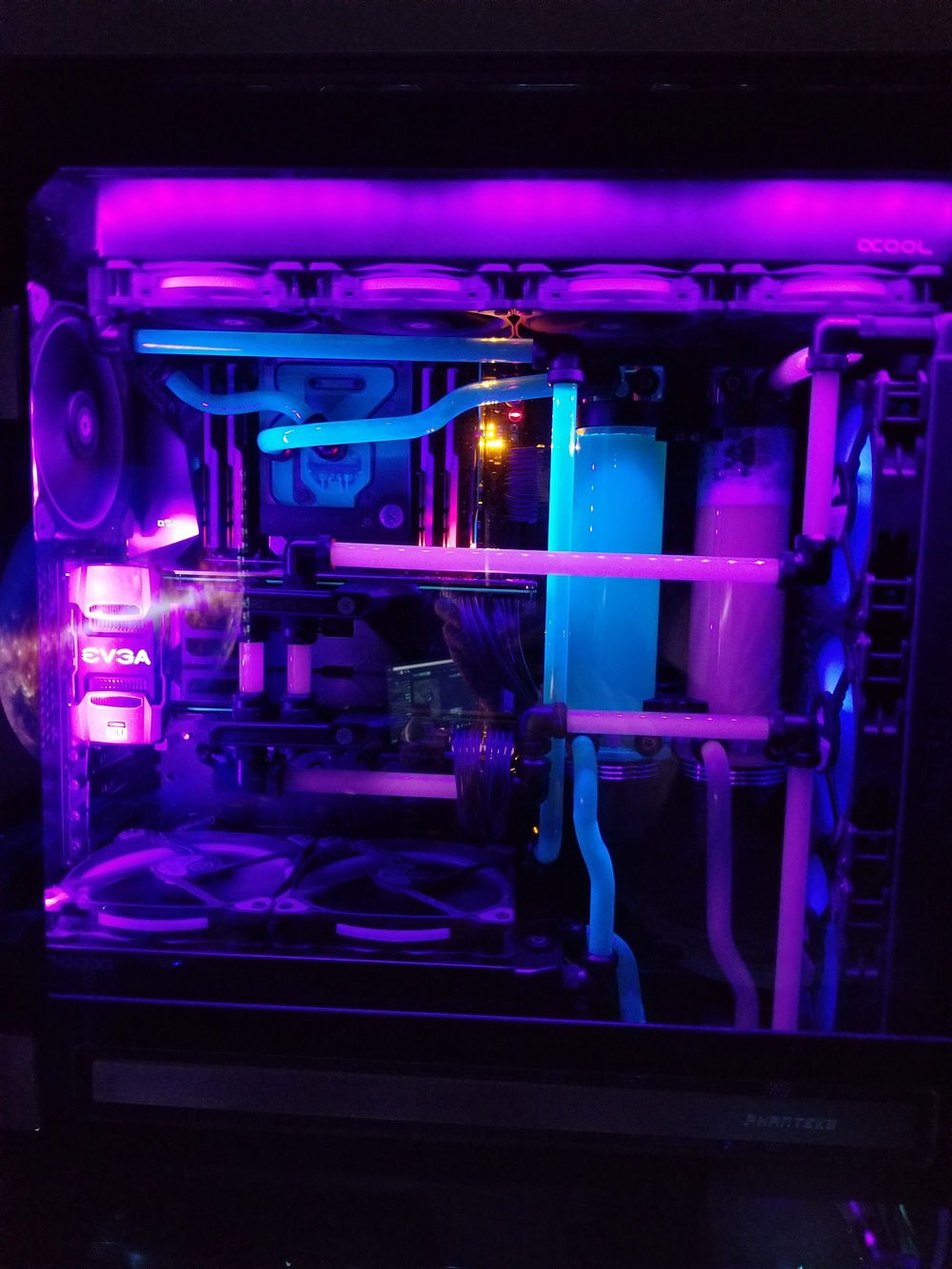 This shows off the CableMod wide beam RGB/UV strips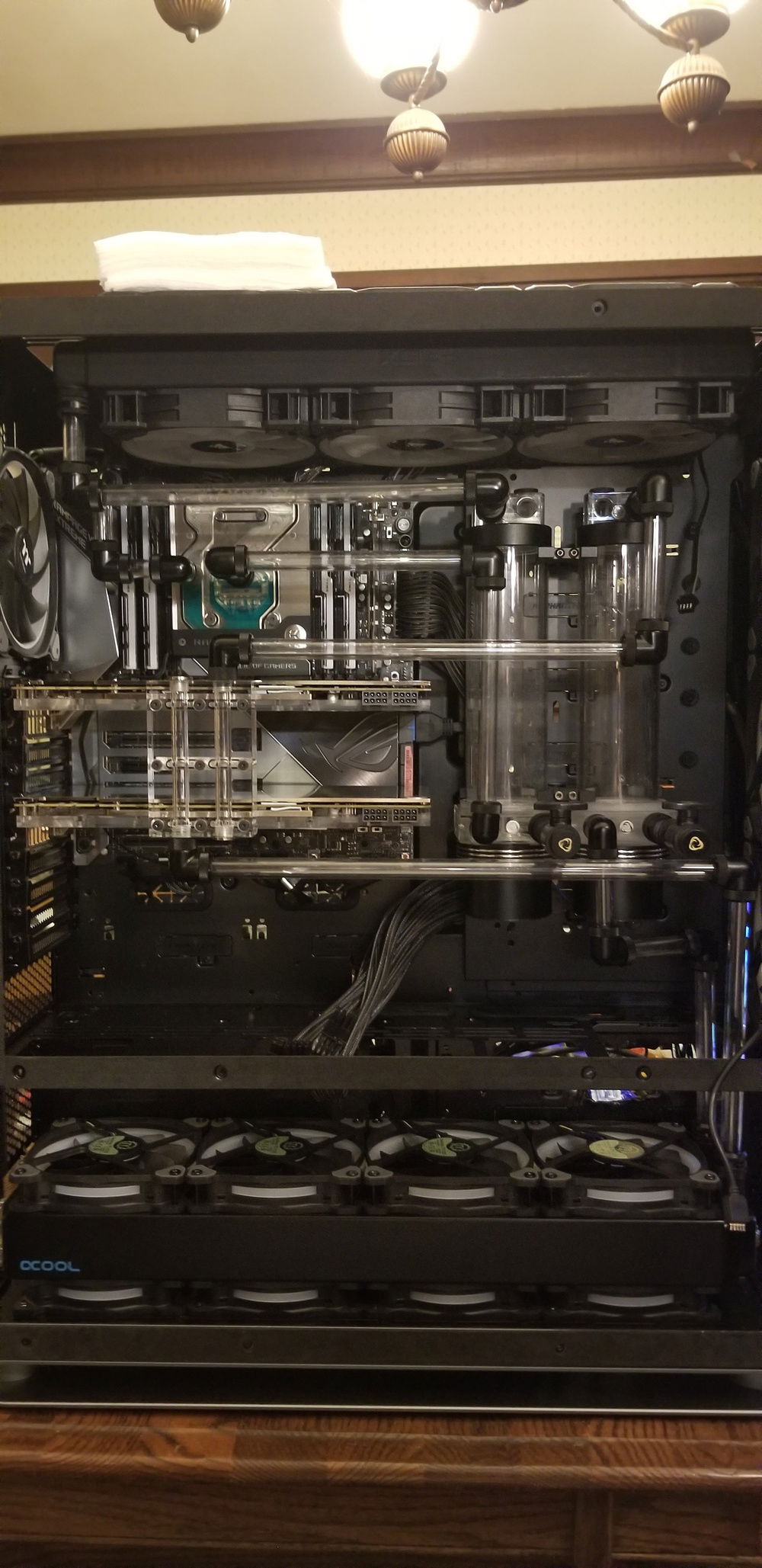 Before the fluids went in.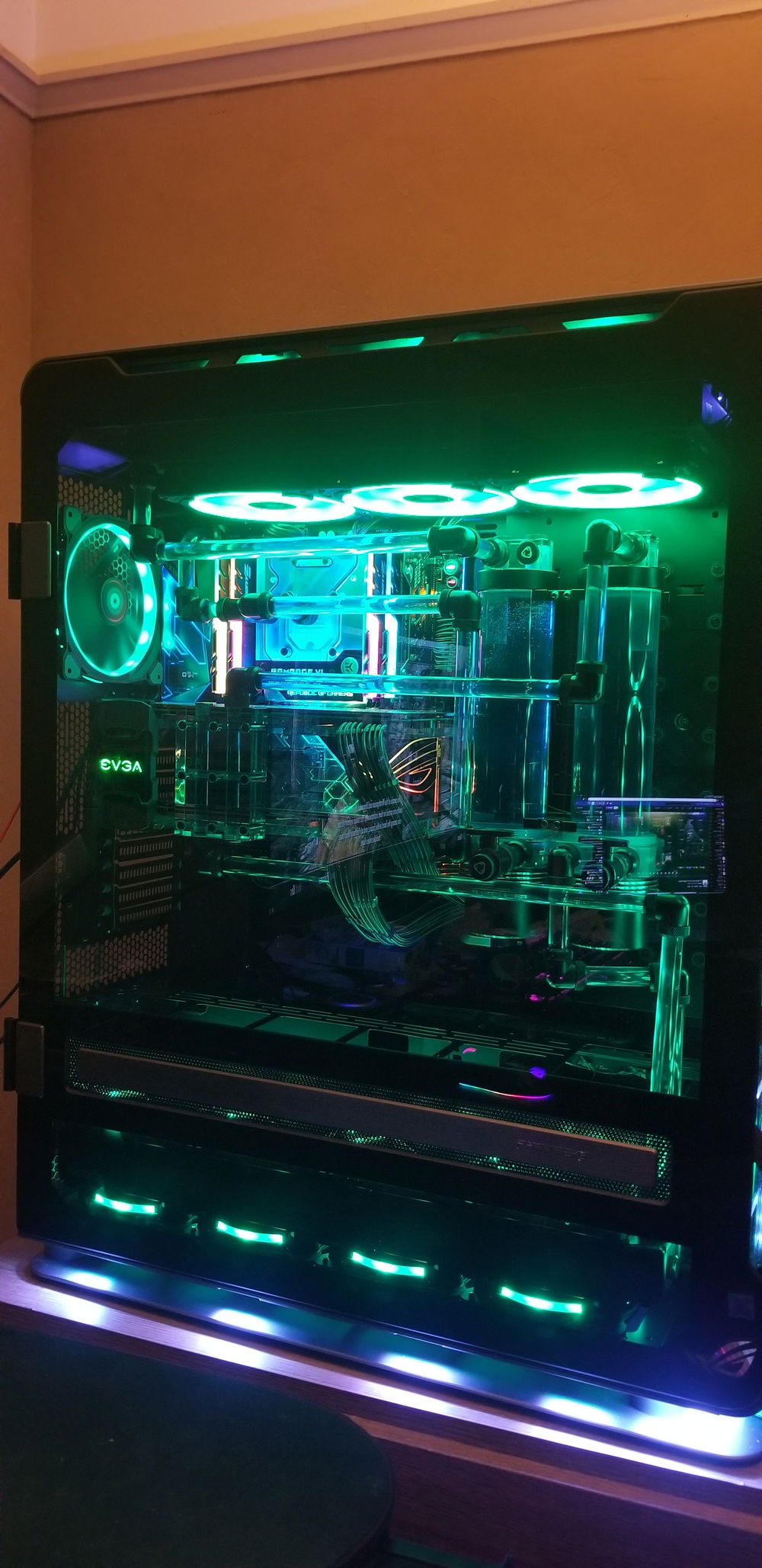 Final version (so far ;p )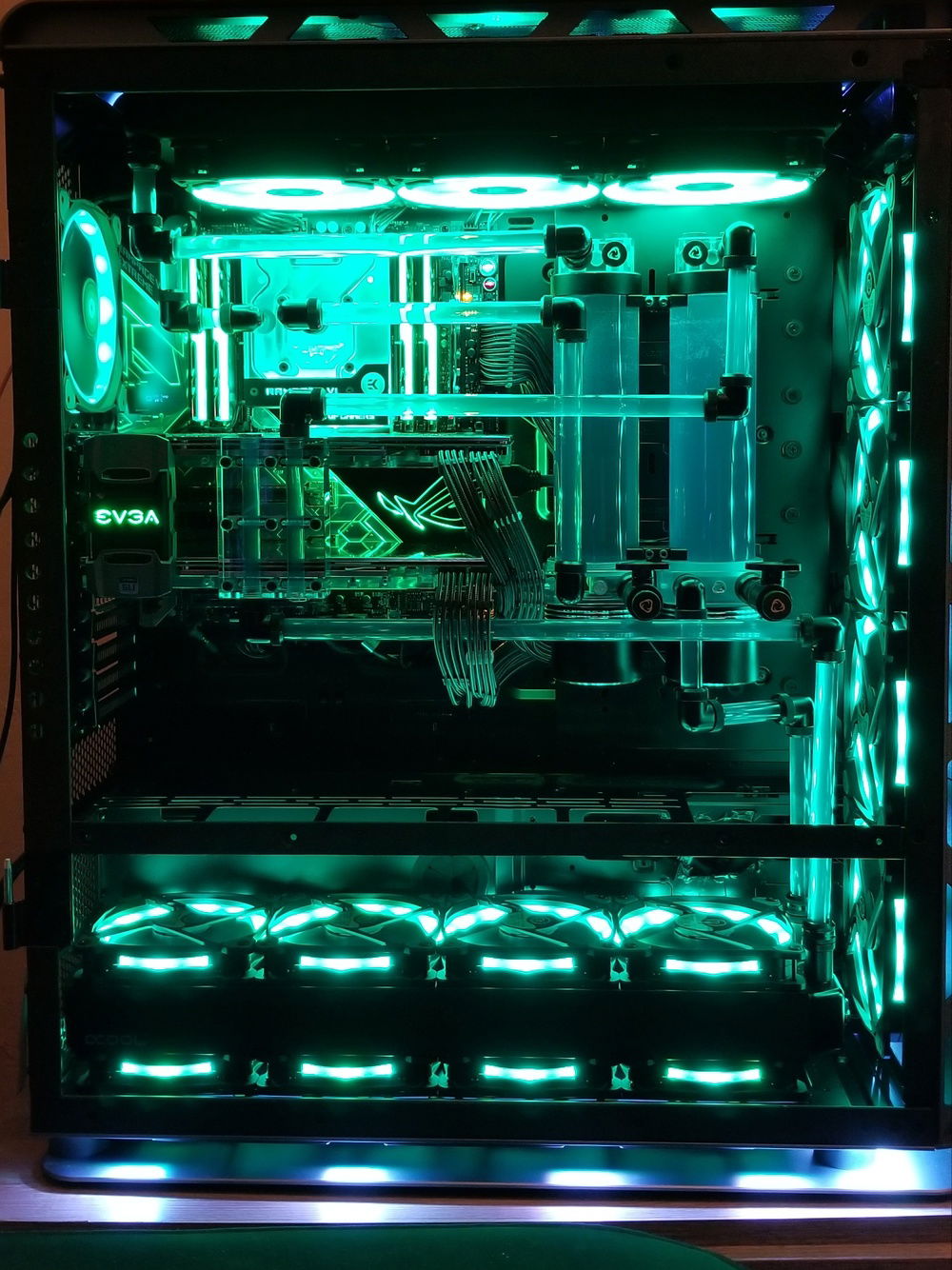 Final version without side glass
An overview of the whole desk area (no longer have the second monitor, chromebook swapped out for Eluktronics Laptop)