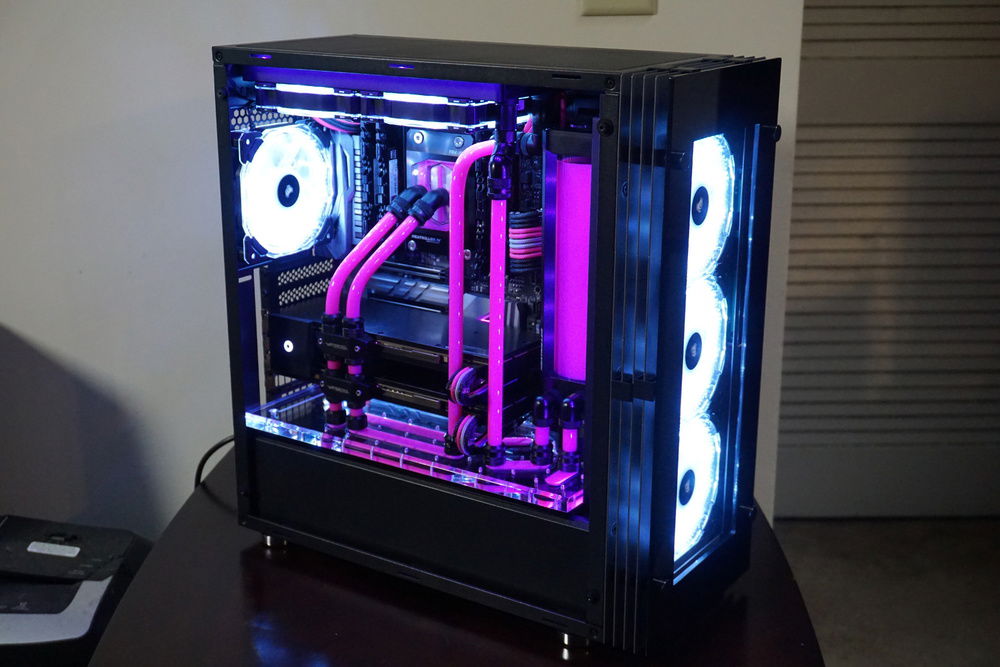 Just the standard not-quite-on photo of the build. Notice the elegance of the paper shredder in the background and how it contrasts with the computer-build-thing on the end table.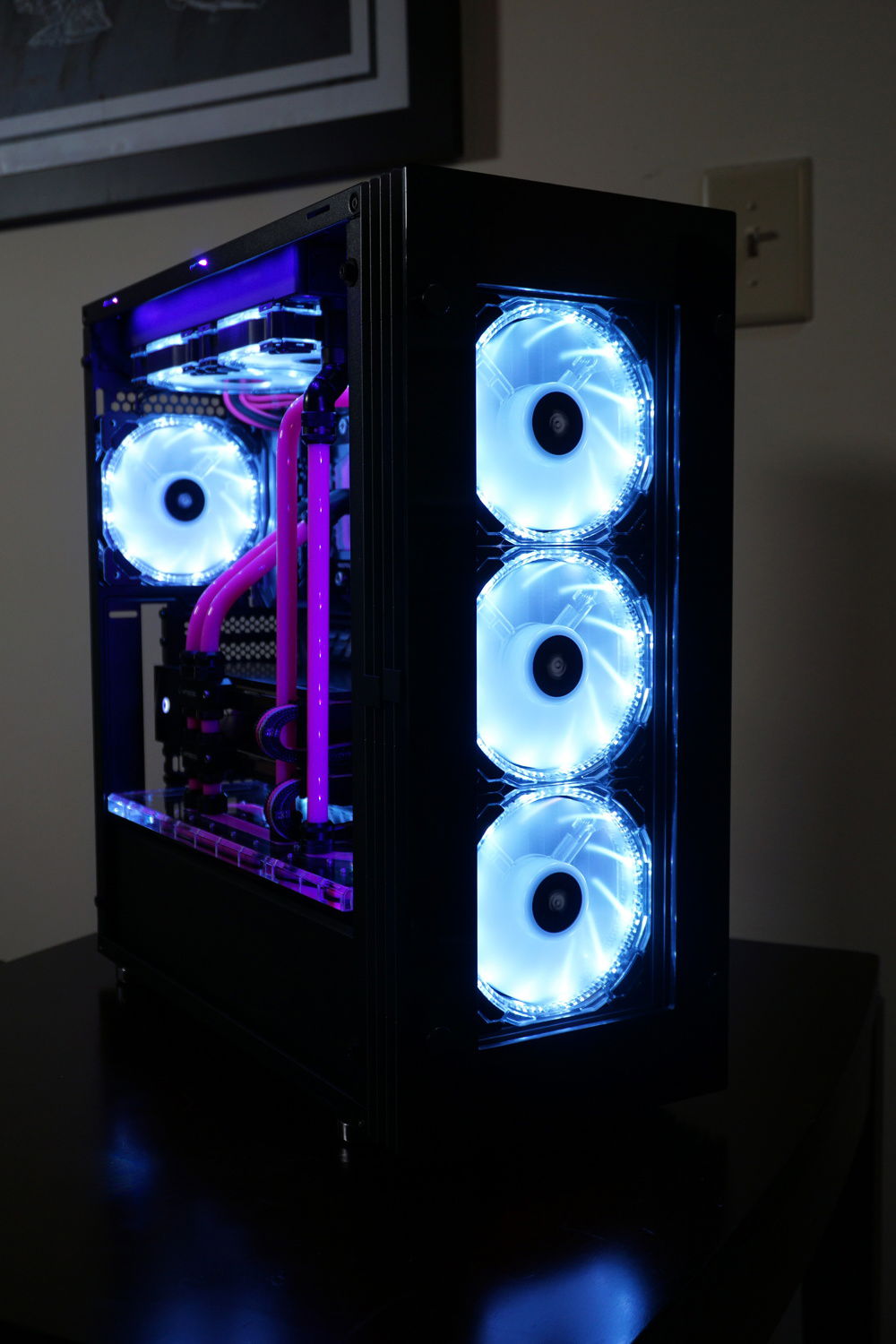 A better picture of the front. Originally, this case had a solid tempered glass panel on the front that basically prevented all airflow coming in from the front. This was replaced with a custom designed panel that was 100% open and ensured that all that awesome air could actually reach the radiators.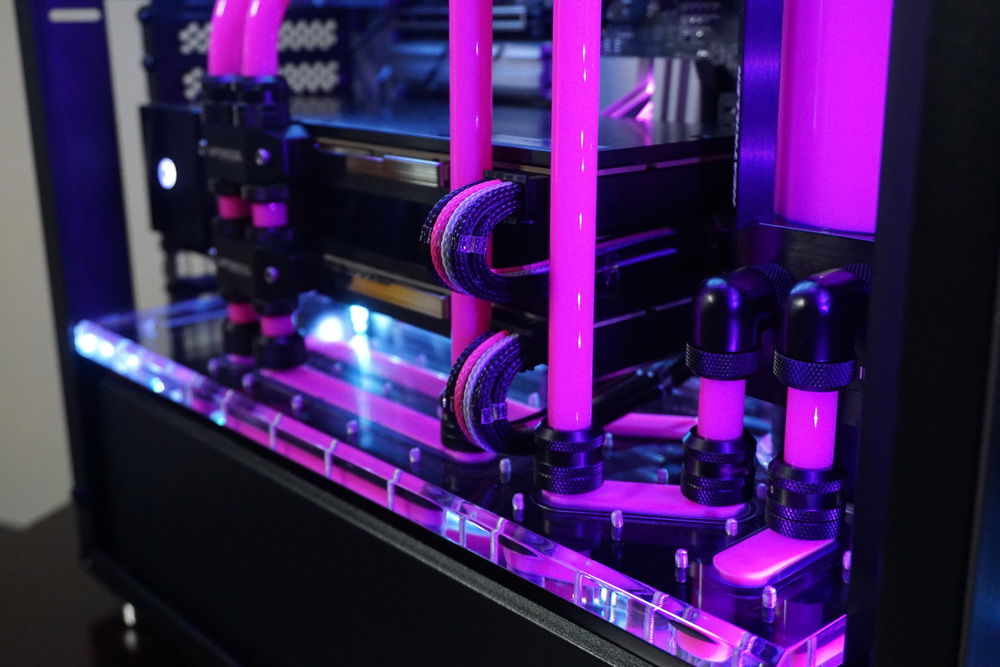 A better view of the distro plate and cabling. What you don't see are the various underneath drain ports and the shroud/distro plate cutout for the D5 pump.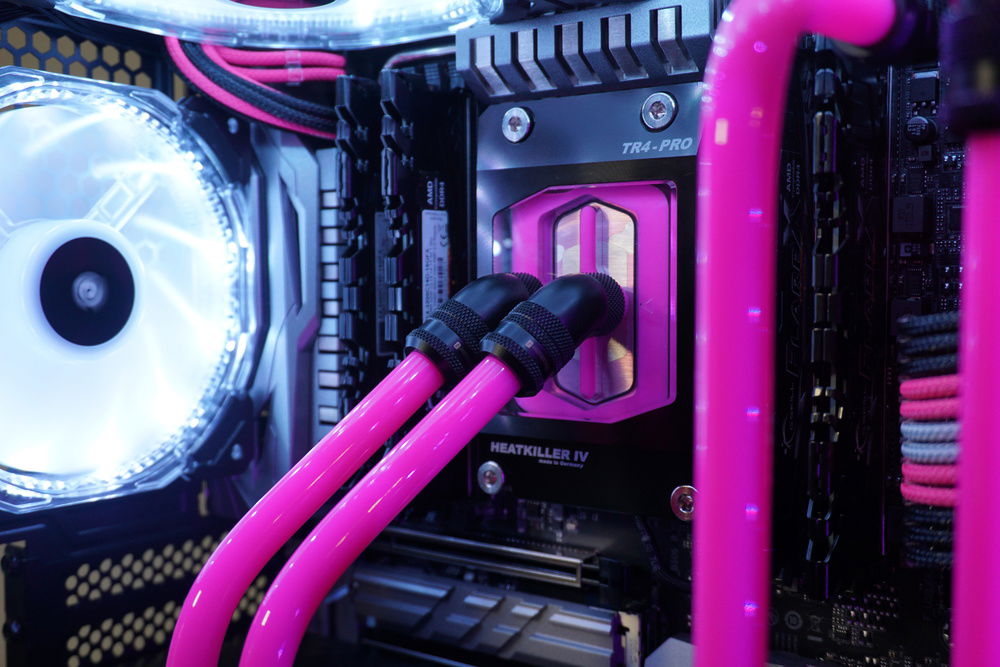 I don't think there's anything that looks better than a Pop Tart-sized CPU block run in parallel with everything below it.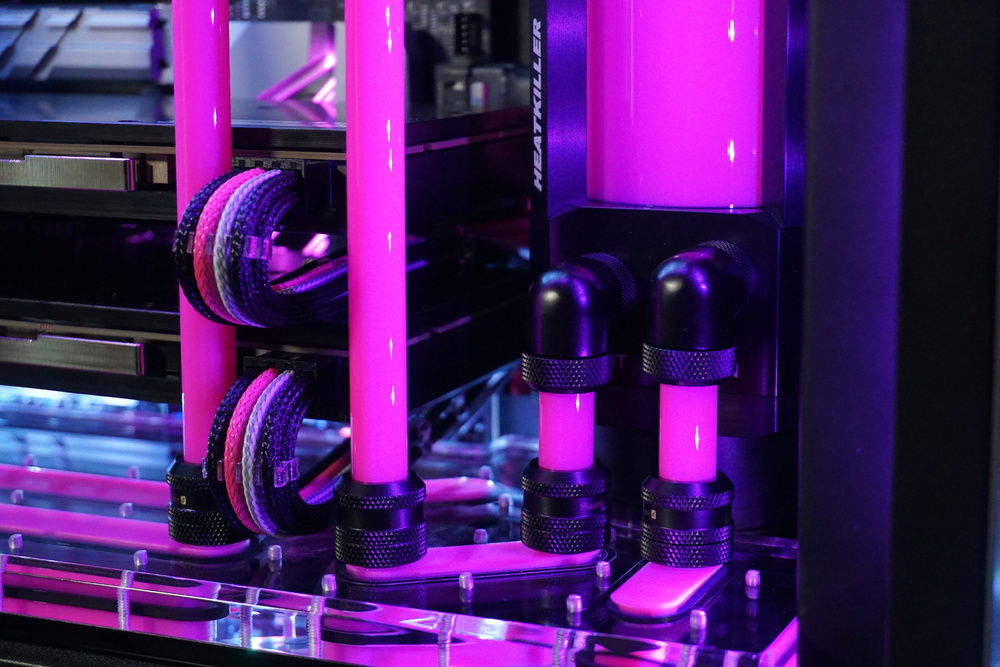 Another look of the right side of the case. I'm still amazed everything is actually parallel.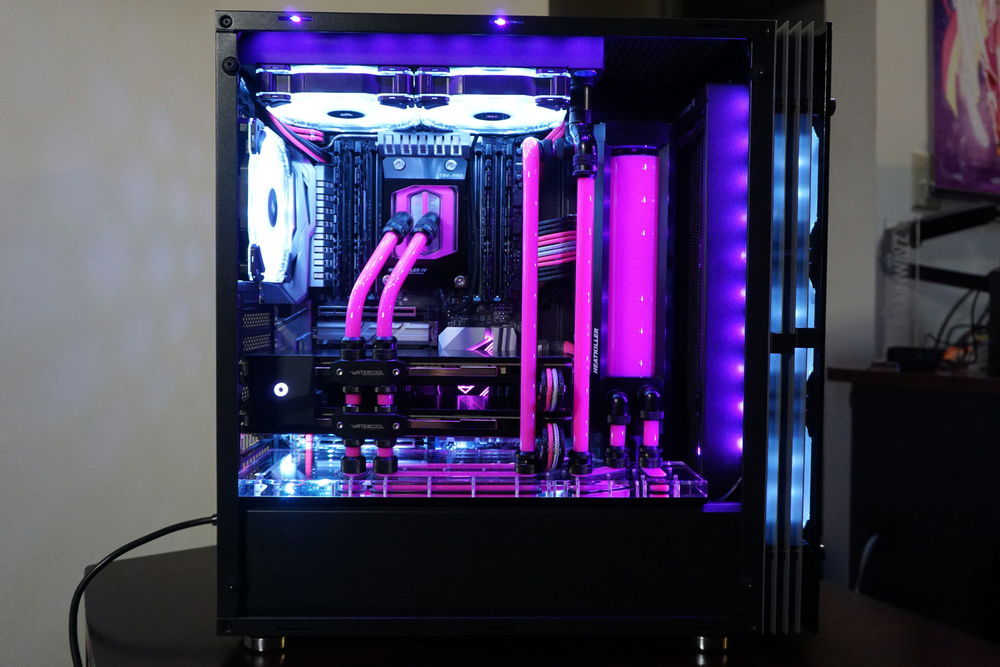 The side-on photo with the overall layout.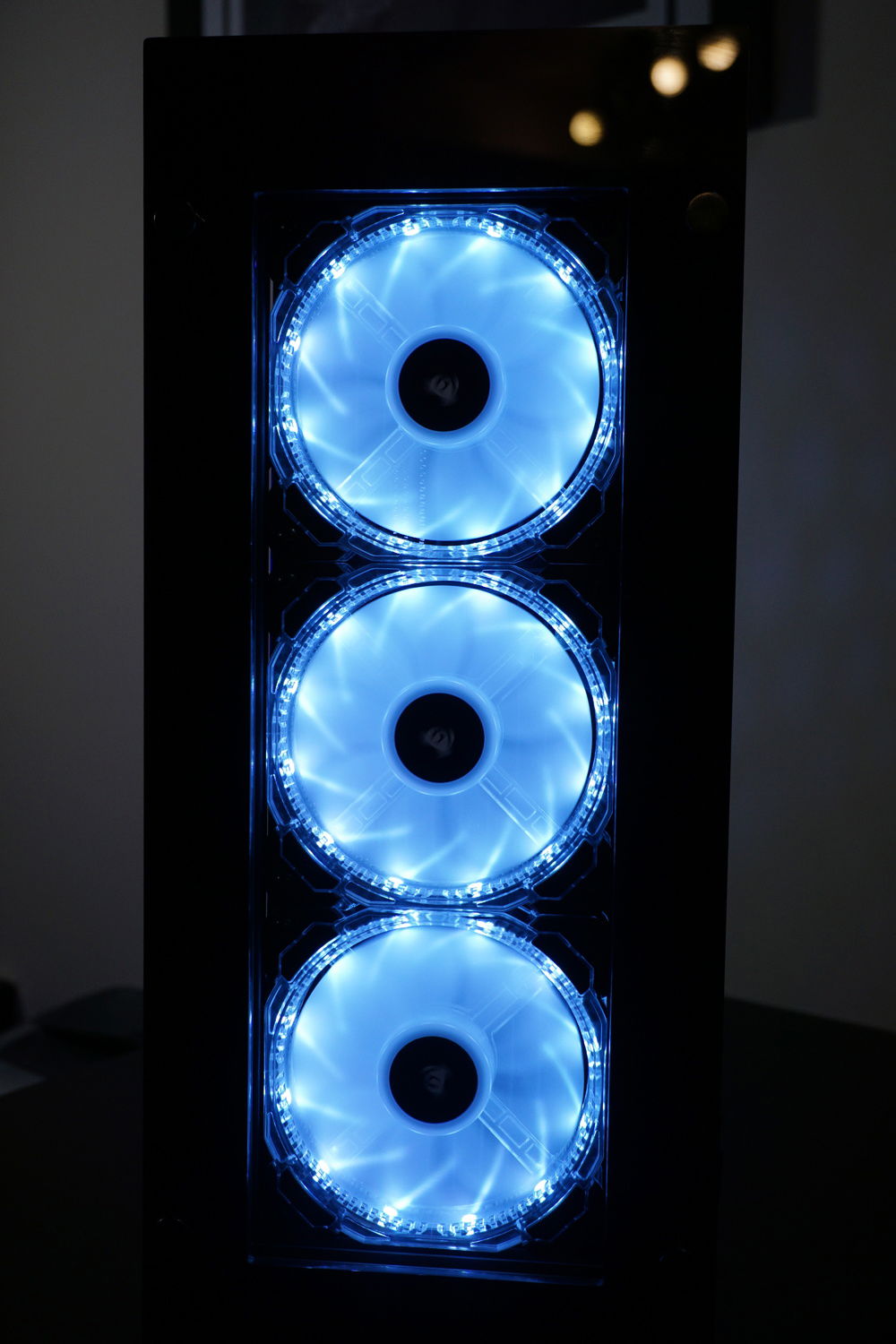 The new front of the case.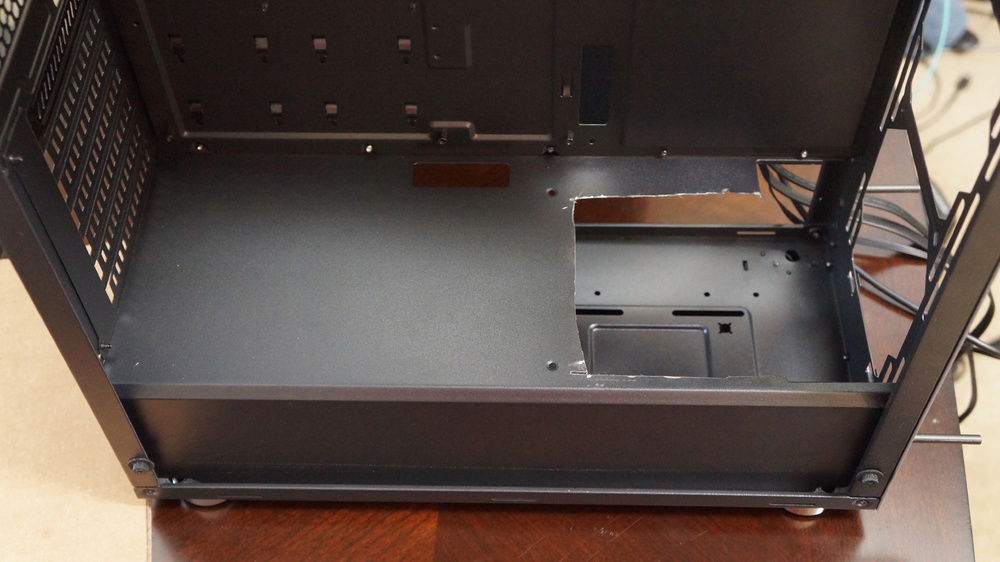 So, what we've got here is a combination of "I need to put a radiator there" and "the D5 pump in the bottom of the pump/res also needs to go there".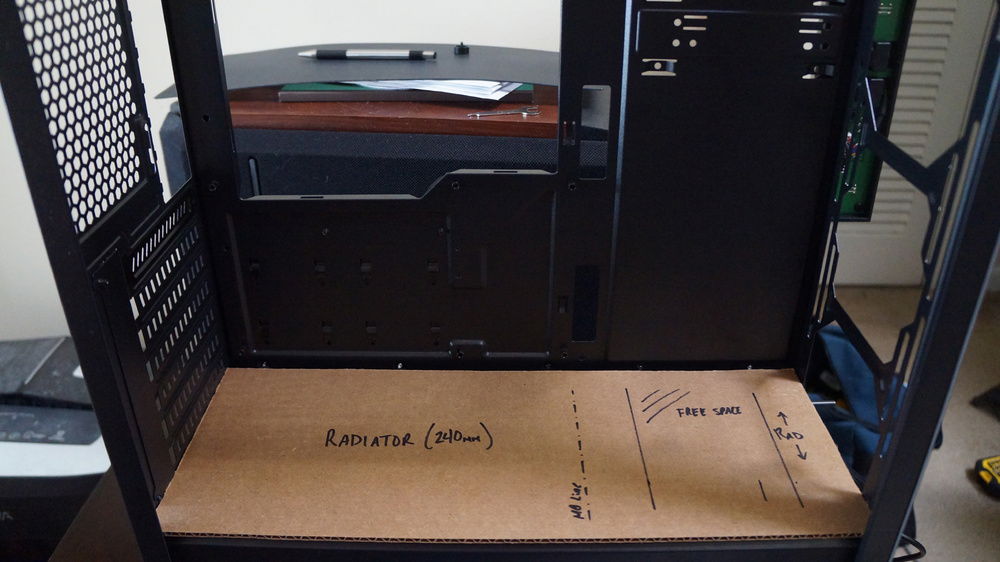 This is the most advanced watercooling tool available on the market: cardboard.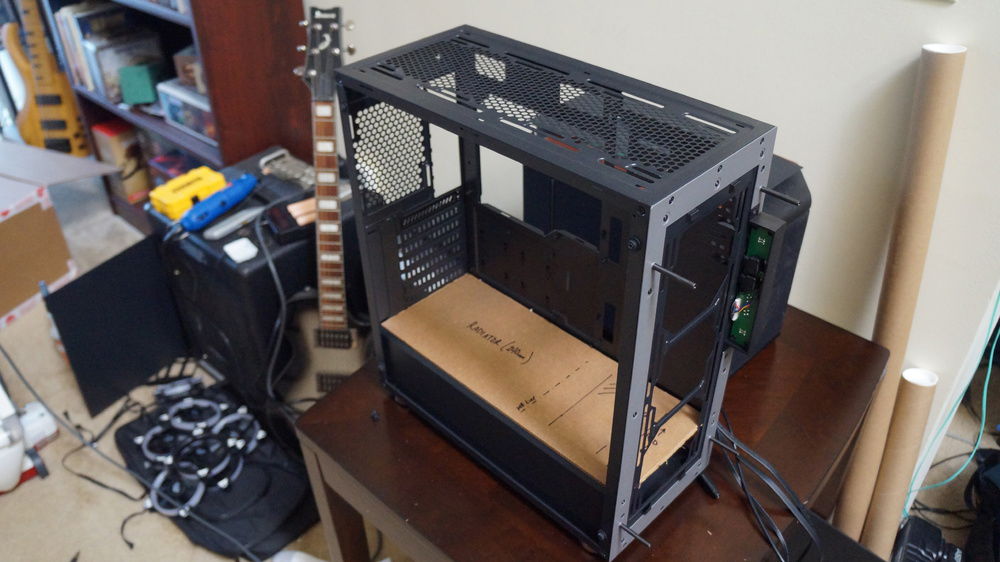 So, the case came with a bunch of things that look like fans. Unfortunately, they didn't survive the case remodel.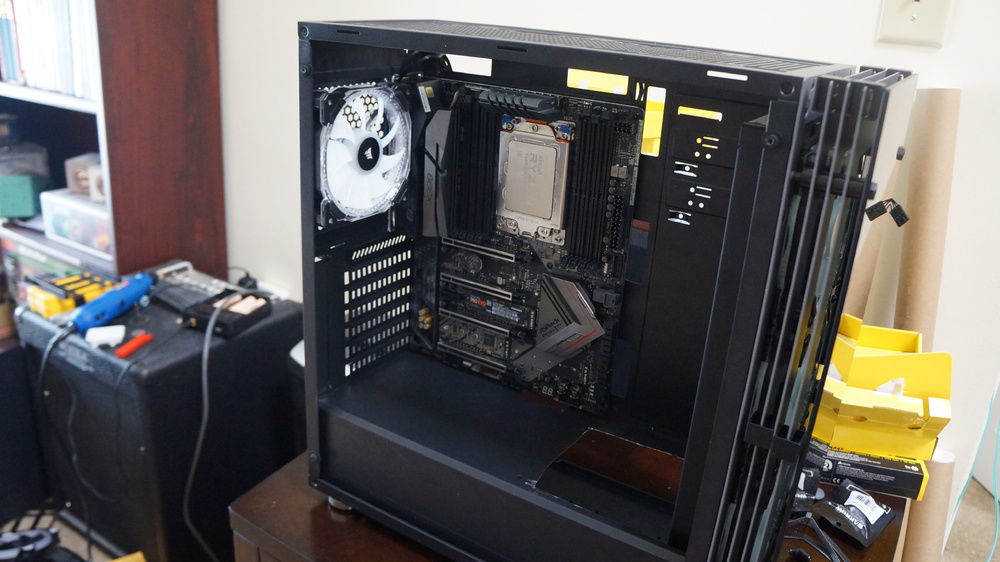 Before the Designare became the board of choice, there was this ASRock Gaming Professional. It met its untimely death due to gravity combined with an open, unprotected socket. RIP.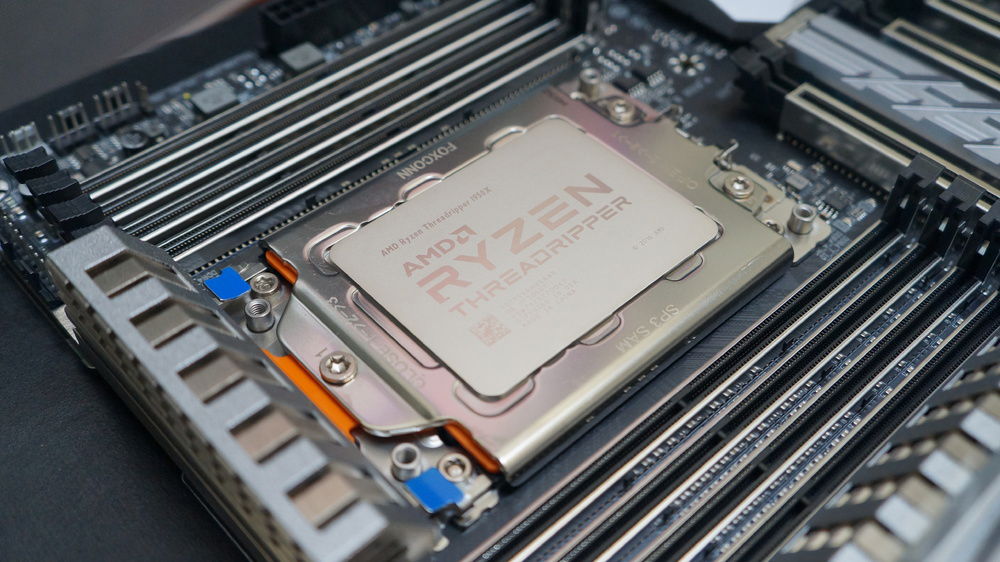 Sexy-time shot of the Designare.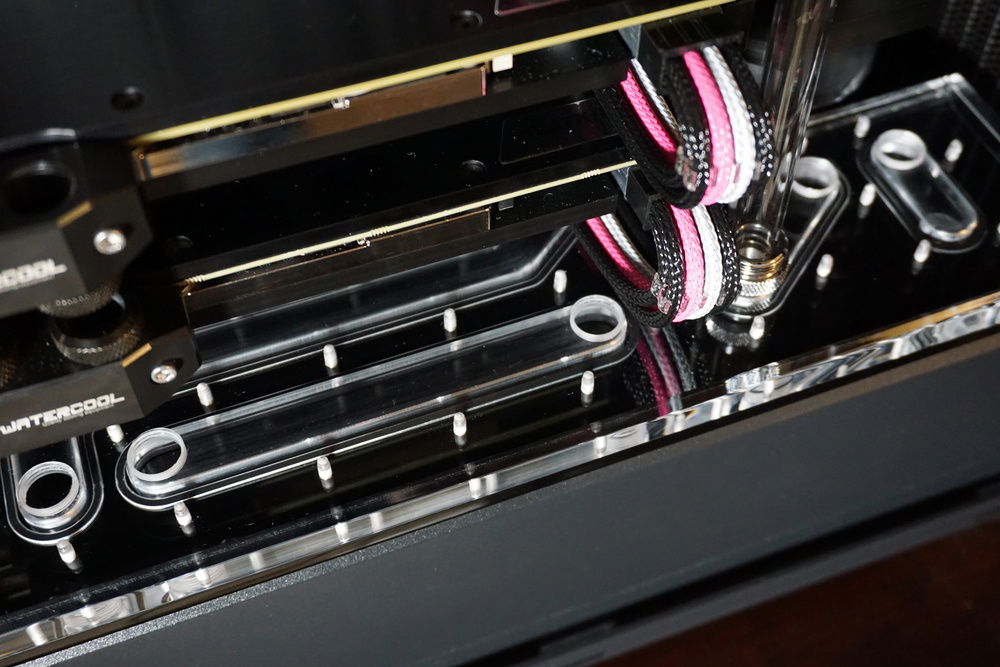 A picture of the distro plate before things really started to get going in the build. The black acrylic really tied the plate together.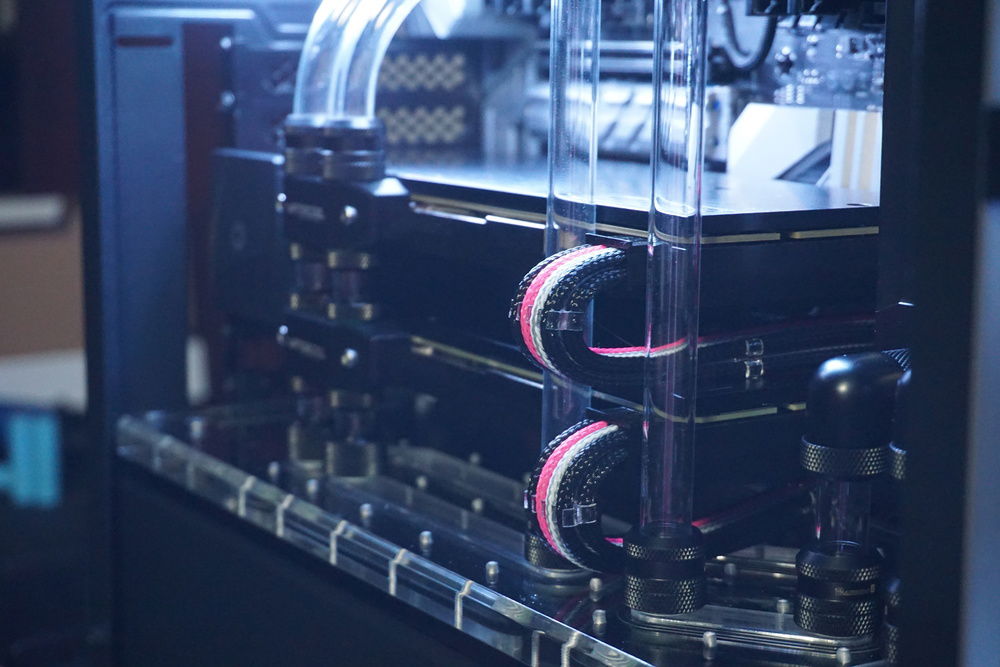 The obligatory accidental artsy photo.