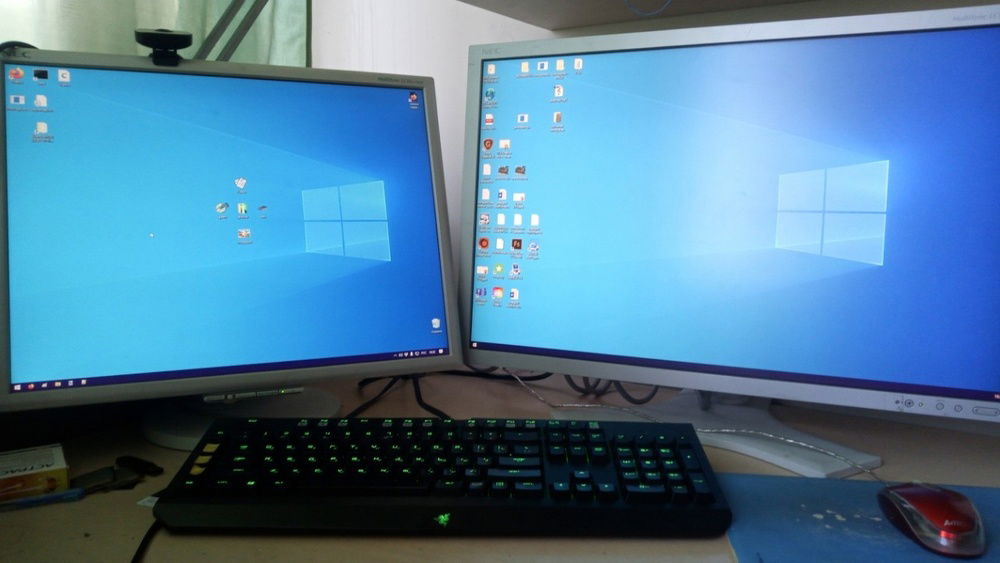 Two NEC monitors, both are about 13 years old, but since they are professional, they still run great to this day!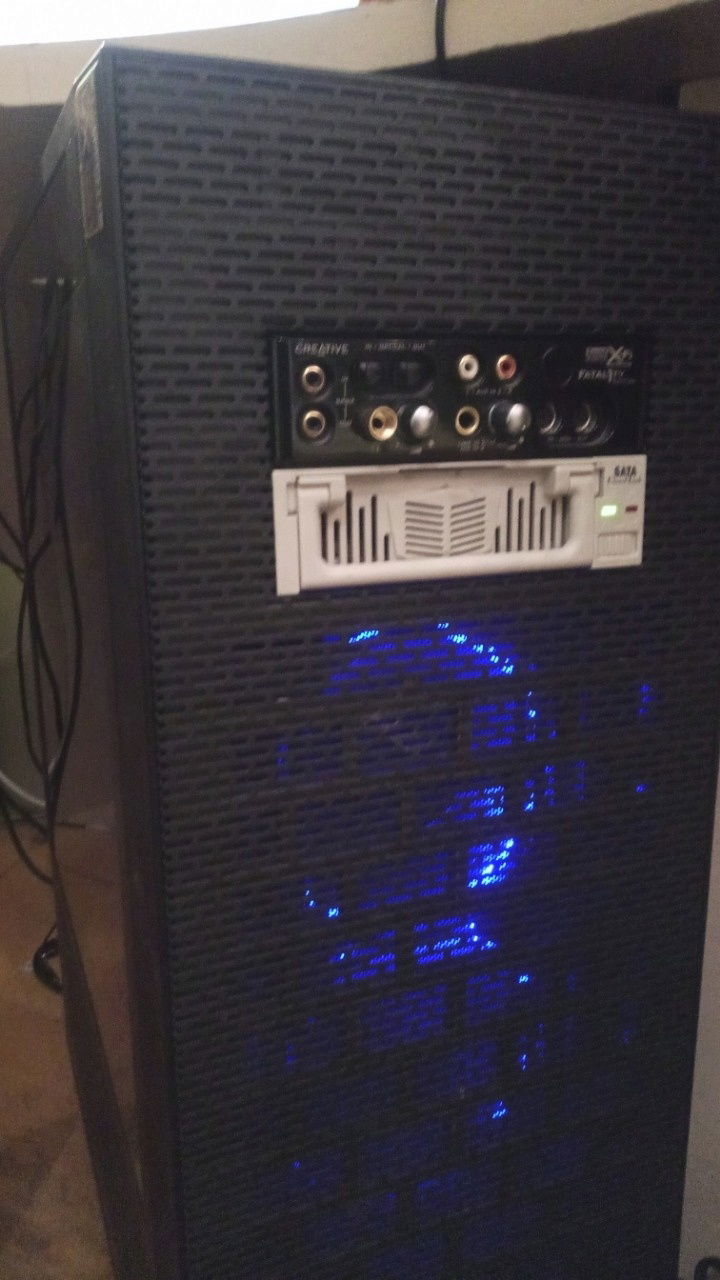 Front panel of the PC. I work with PCs and I need the SATA hot plug thing, because it works way faster than USB adapters of the same price range as a used HDD tray.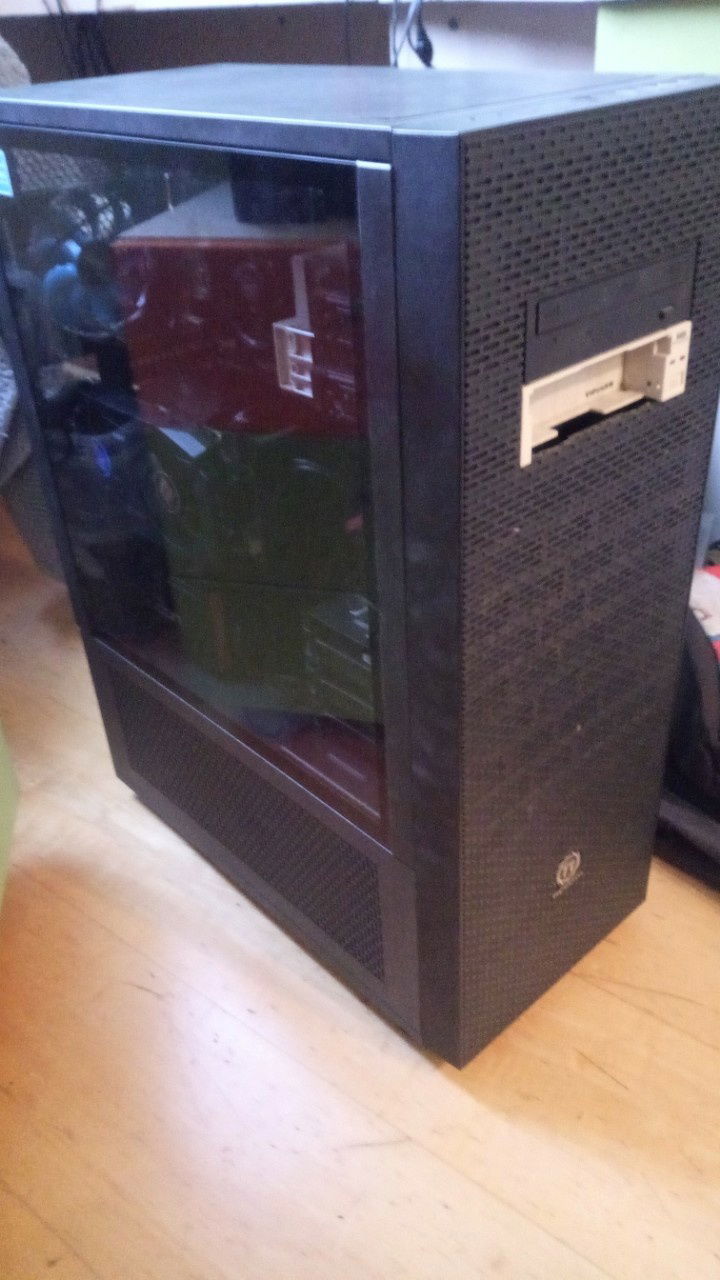 The sound card was the latest acquirement after the case, before there was a DVD drive.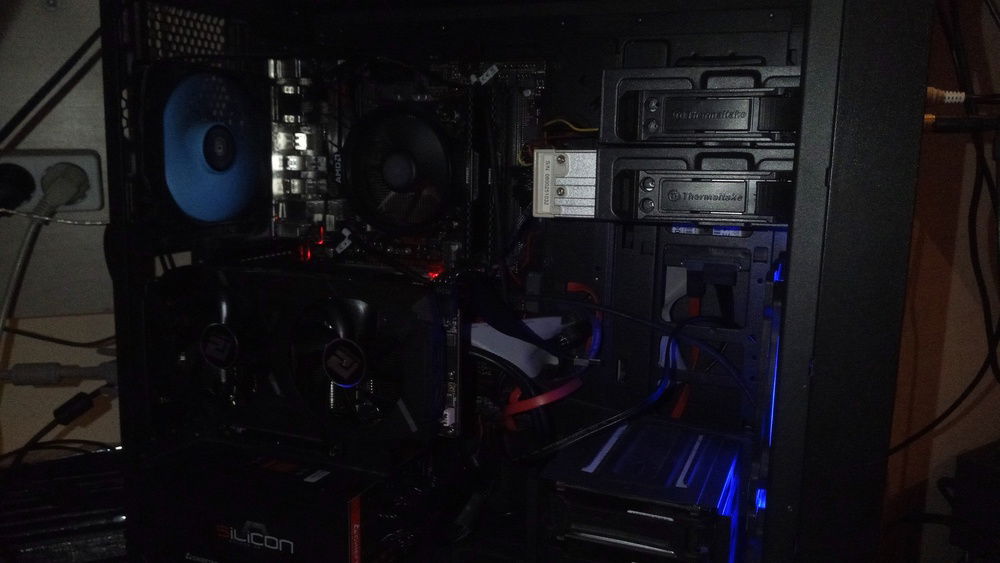 A view of the insides. I'm not a big fan of lights inside the computer, but I love this moderate gloomy glow.