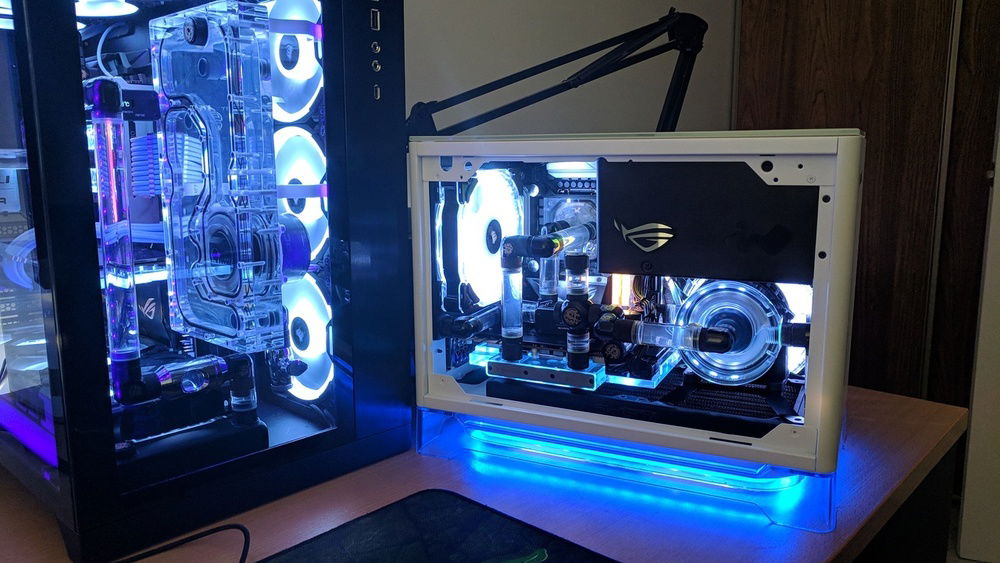 A1 next to his big brother "Link Tube madness"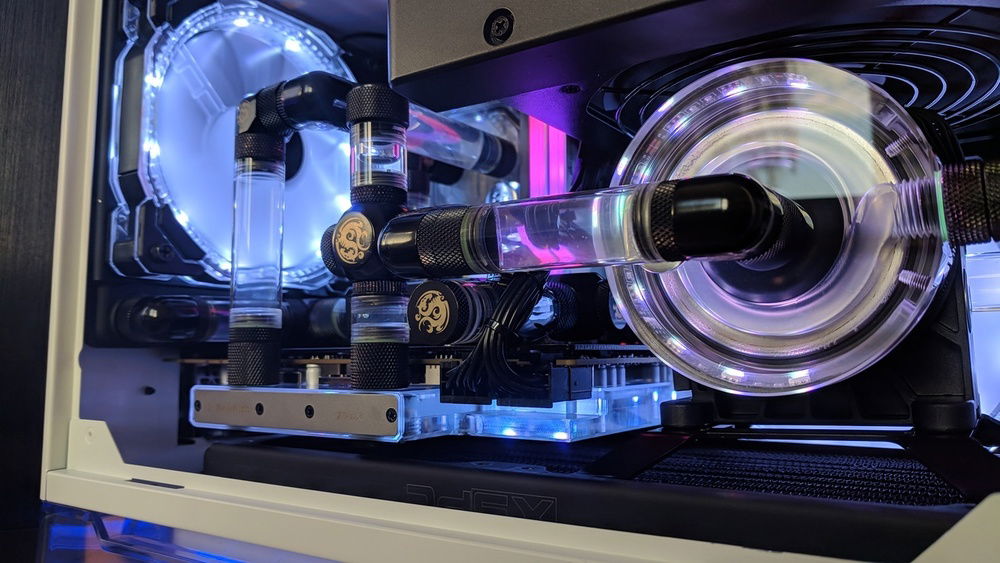 2 x 120 fans in the A1's basement blow fresh air into case through XSPC Tx 240 rad.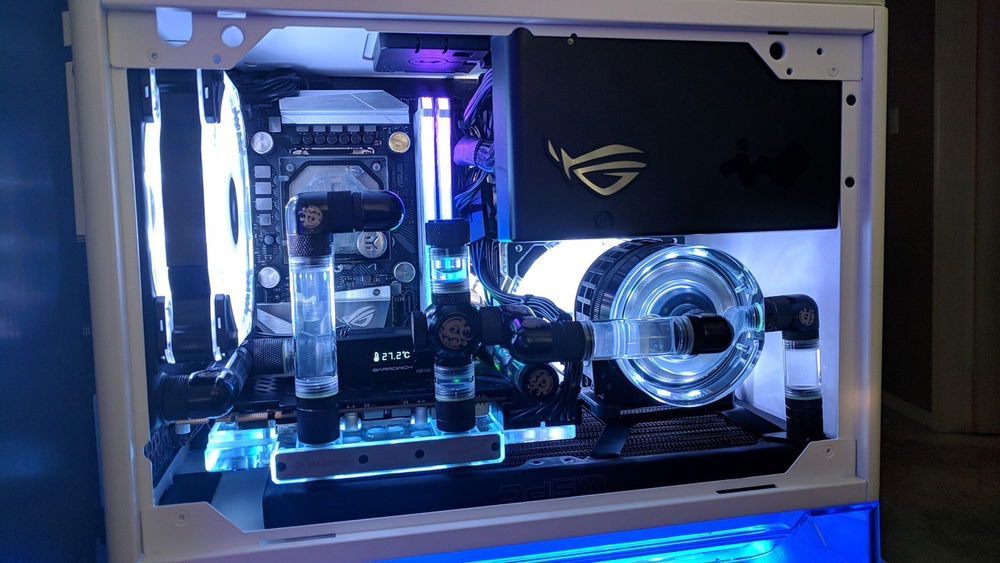 Entire loop created using Barrow G1/4 tapped acrylic link tubes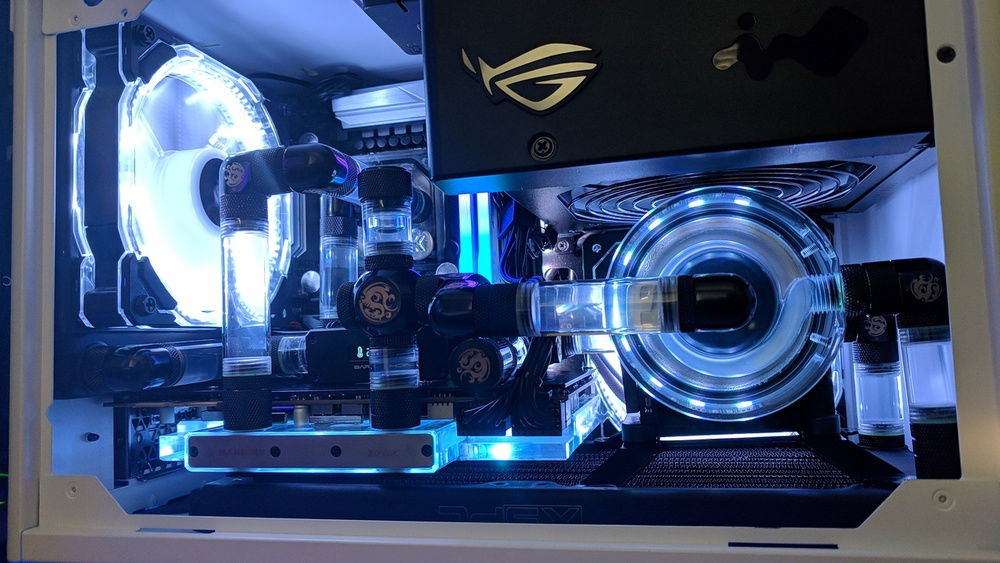 No room for a traditional reservoir so I created a mini res using a small piece of link tube on tip of the Q block. Has a bitspower air exhaust fitting to help get trapped air out.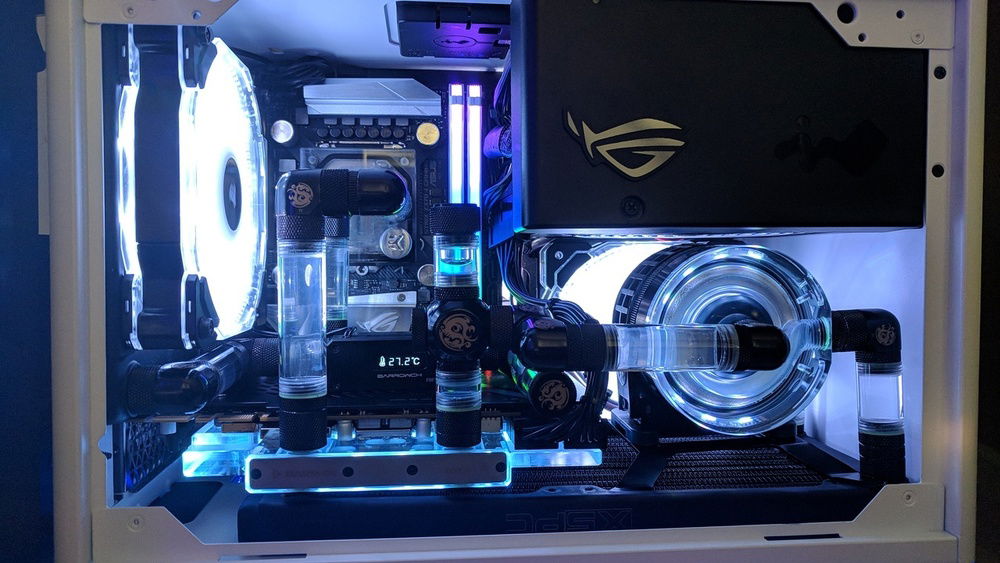 Drain below and to the right of the Q-block.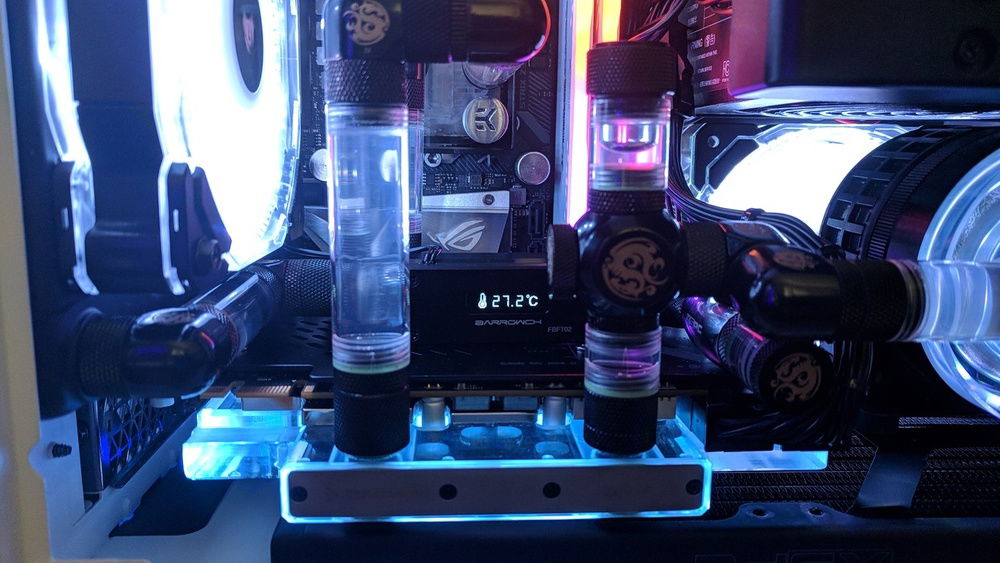 Barrow OLED inline digital water temp display.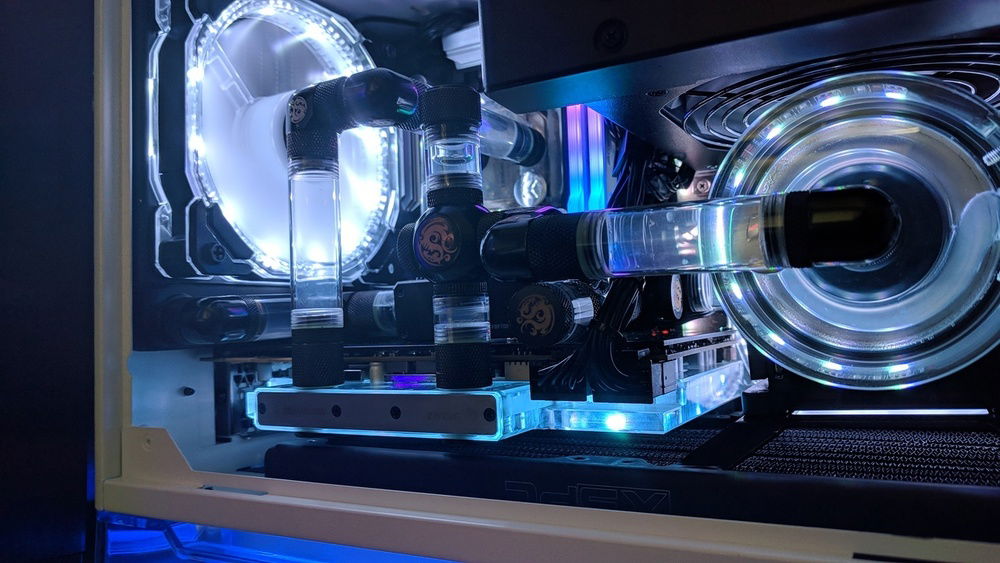 Tx 120 Rad fan and back fan exhausting. Barrow 1080ti mini RGB water block.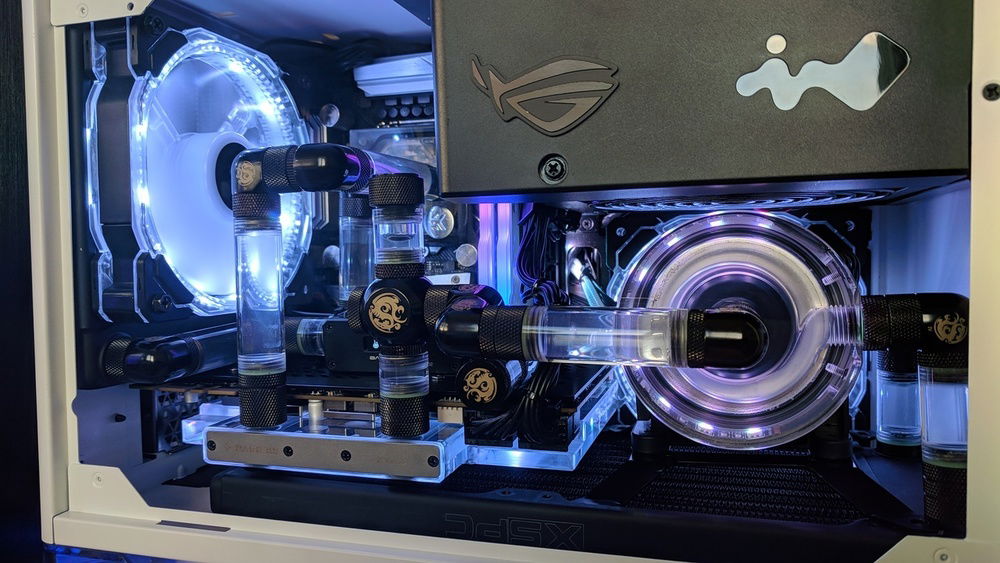 8700K @ 5.0ghz 1.35v cool and quite!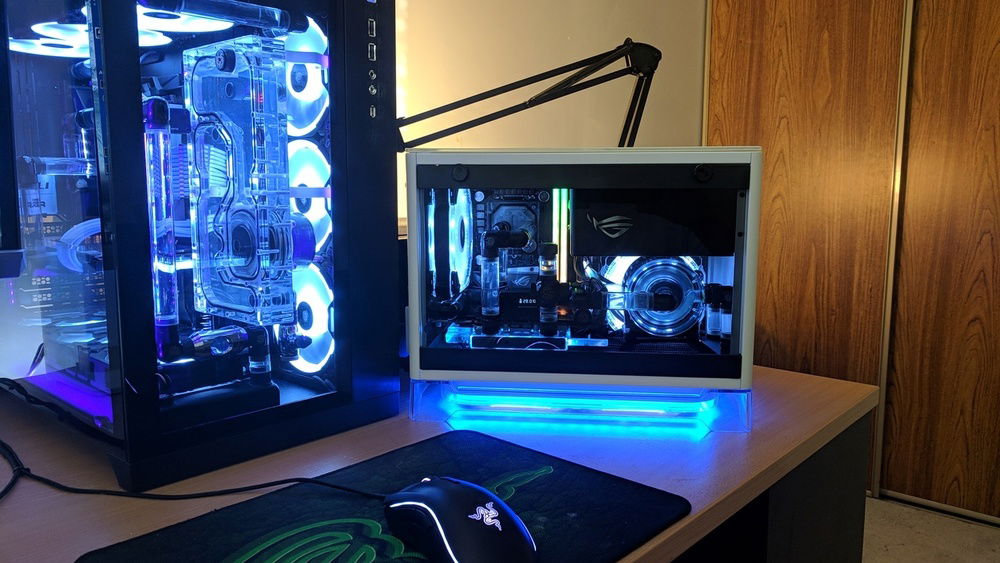 Complete with front tempered glass panel installed. I cannot tell you how hard it was to fit a complete custom water cooling setup into the A1 with a full size D5 pump. Hence the name Impossibilium!