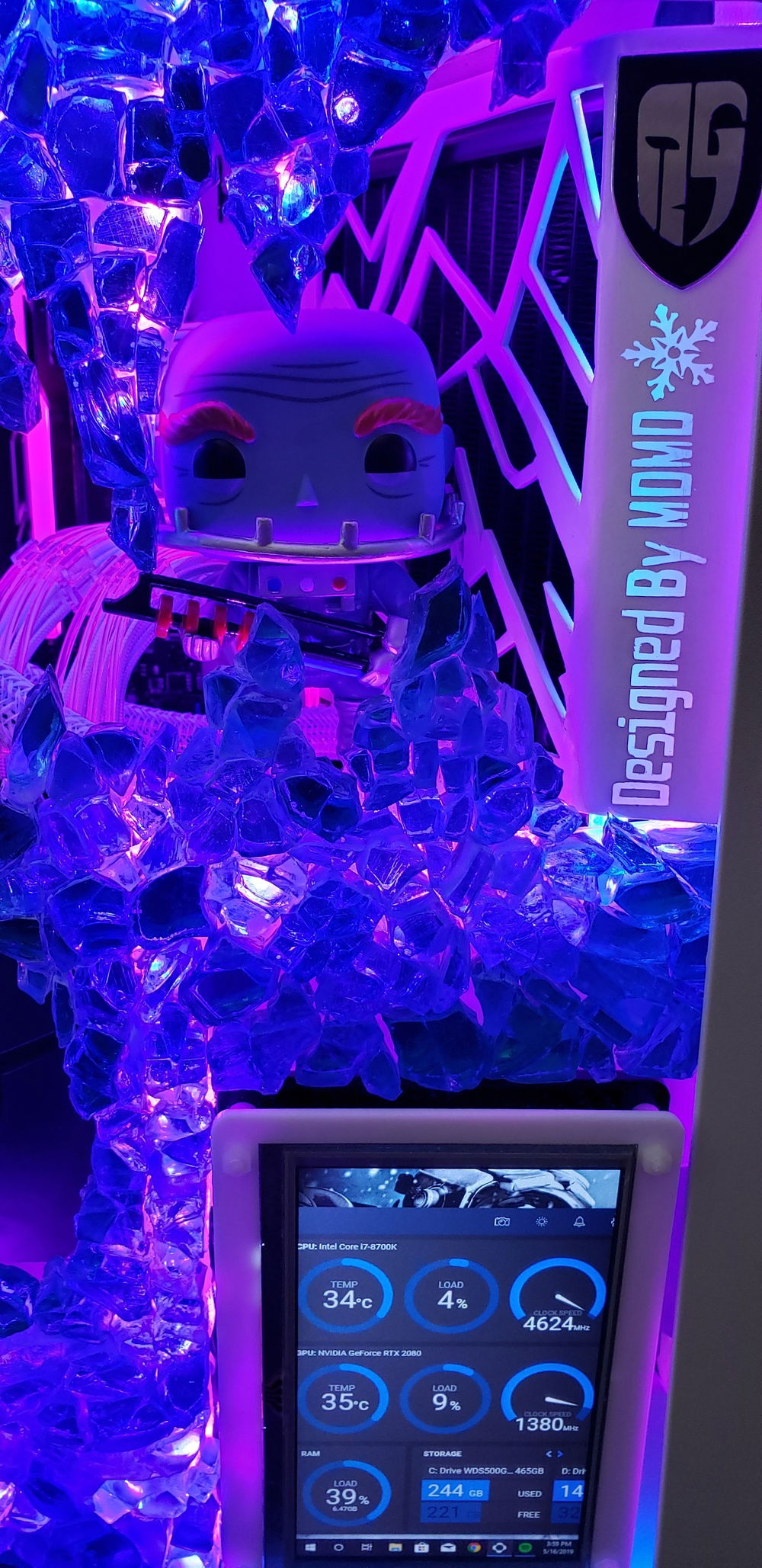 Mr. Freeze in da house lol...inspiration for this build was ice berge...the villains layer/club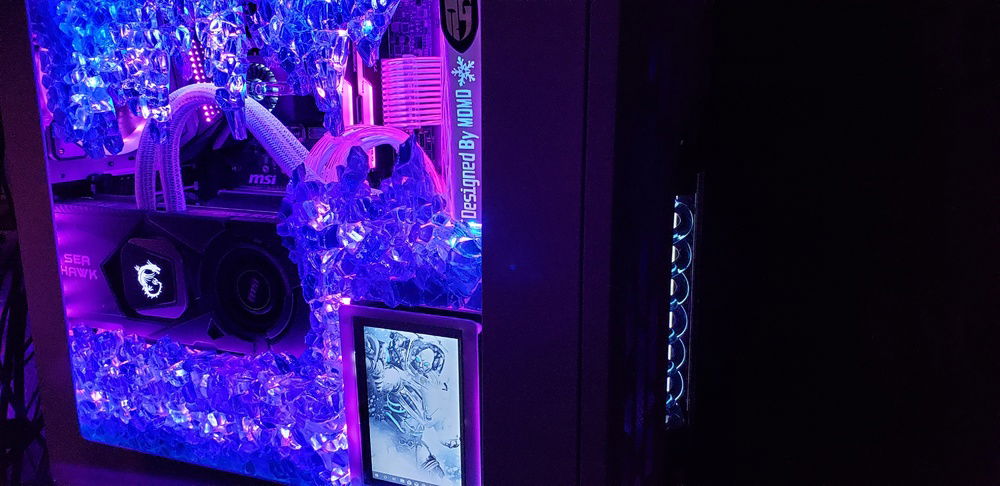 COLORS TO ROCK YOUR WORLD!!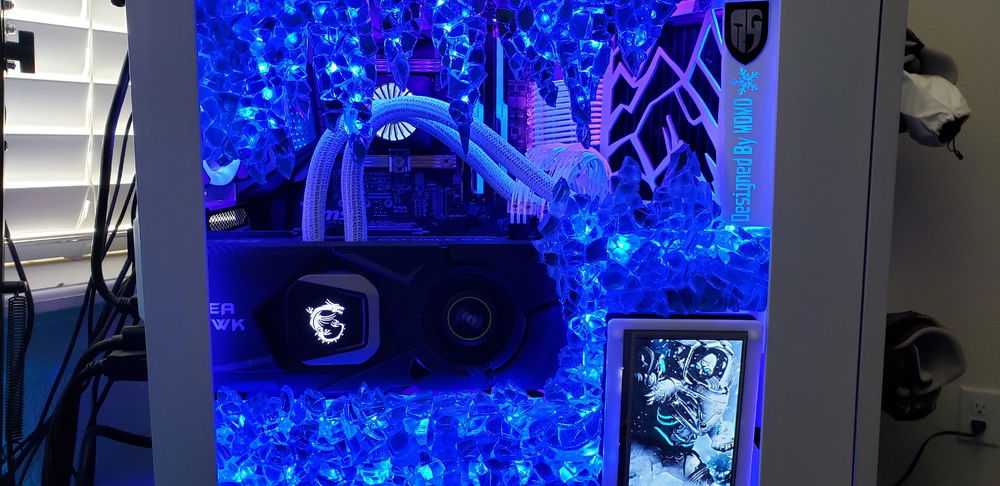 Finally finished the top!!
Before the GPU radiator shroud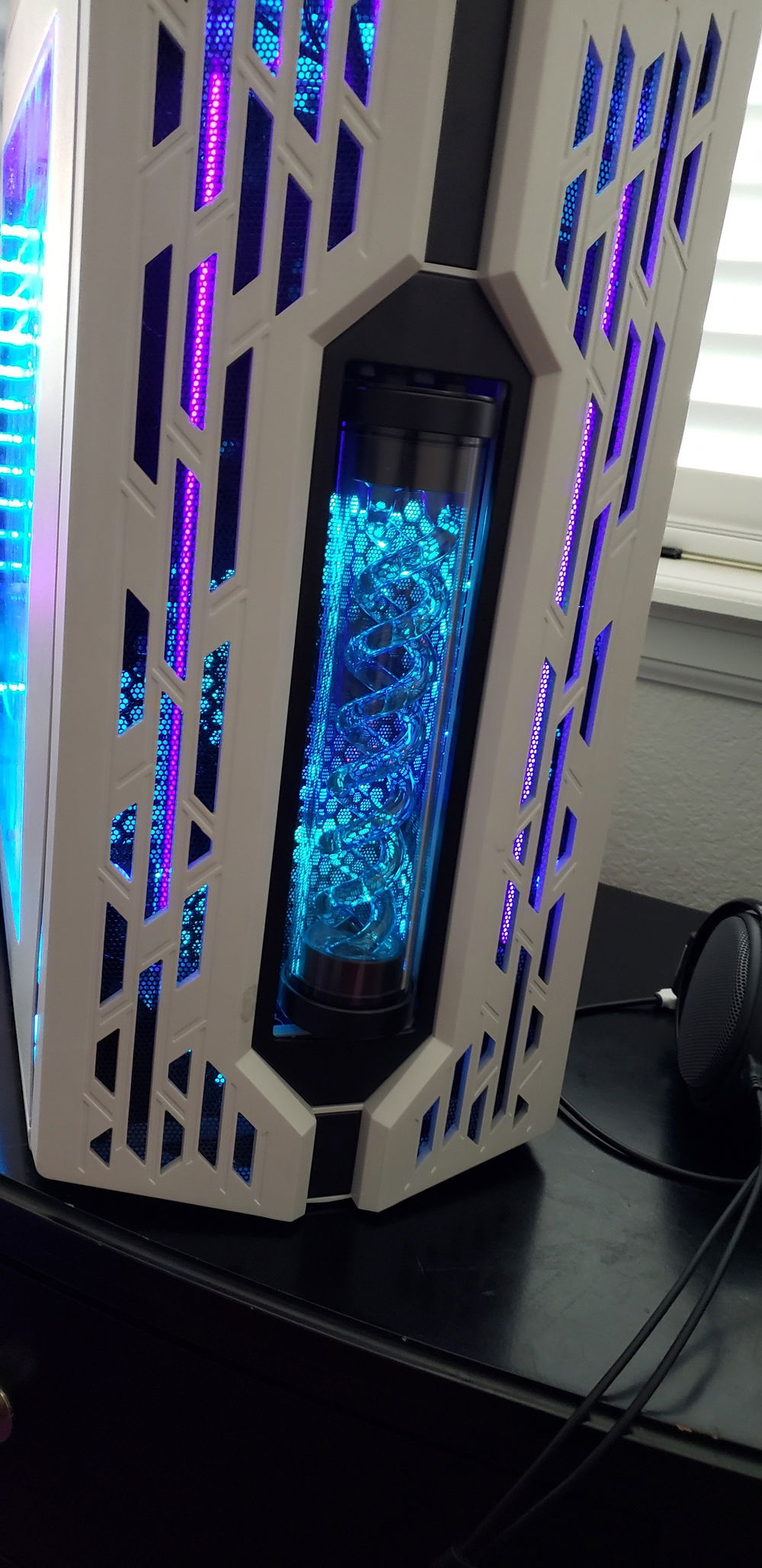 Cold cathode black lights up front. In the grill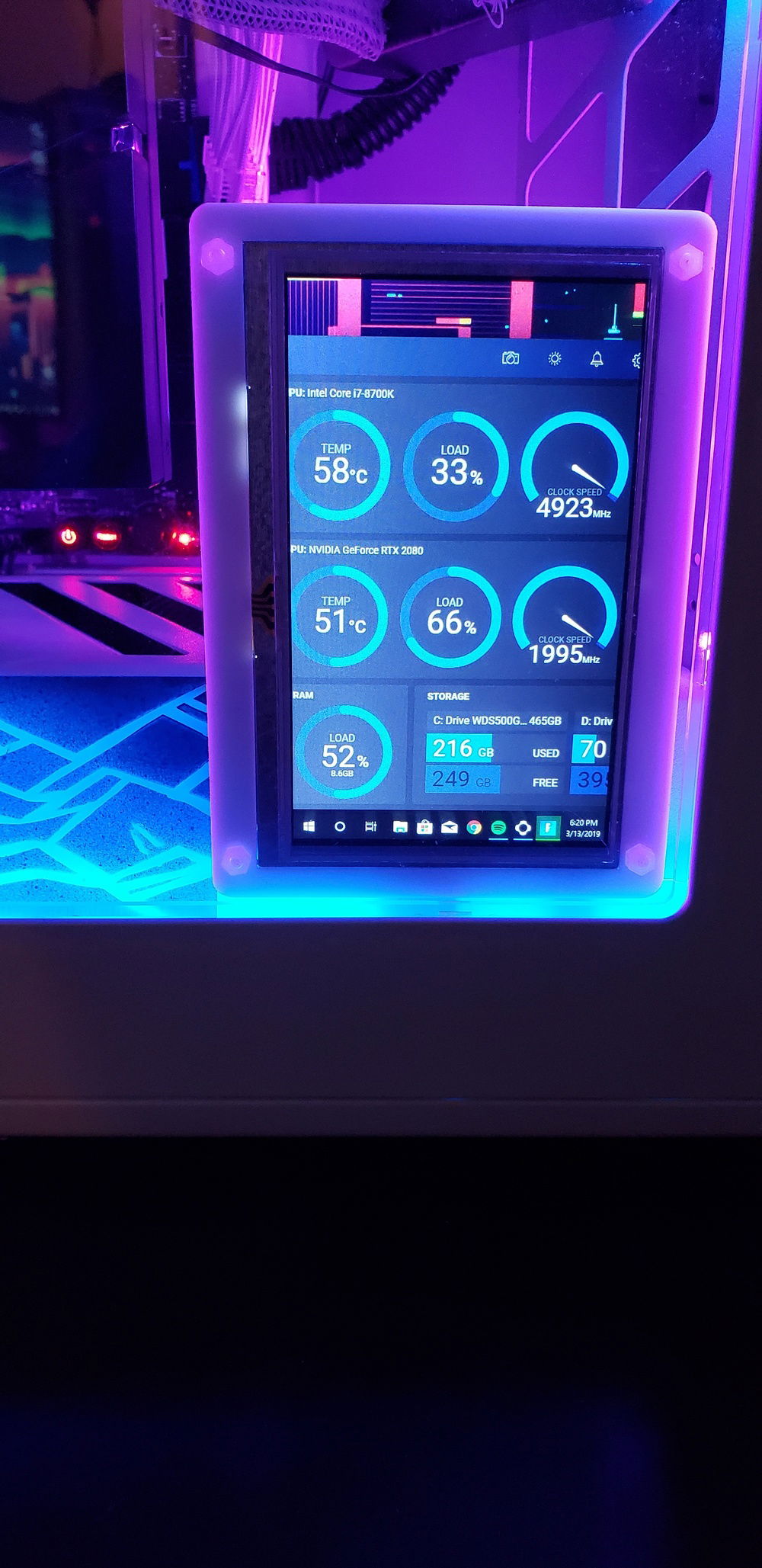 Pi inside the case to monitor temps and vital stats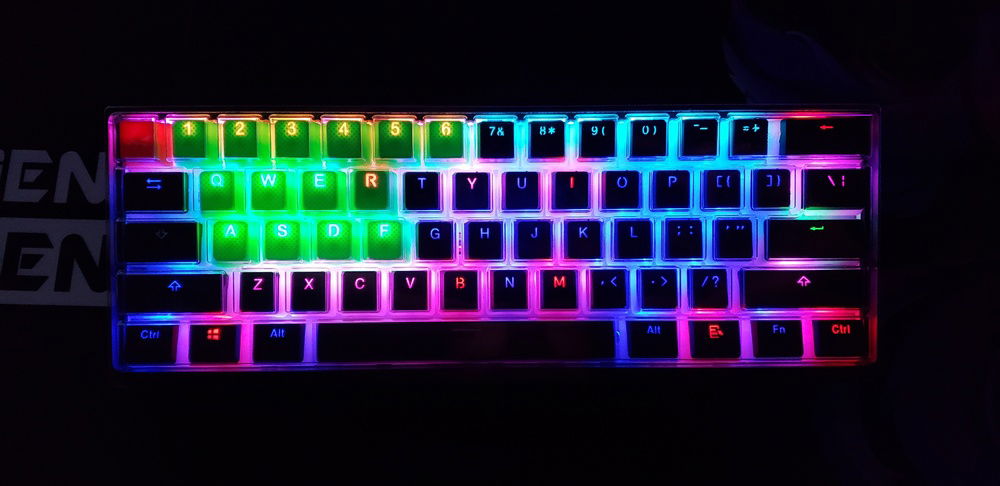 The ducky one 2 mini...need more be said.