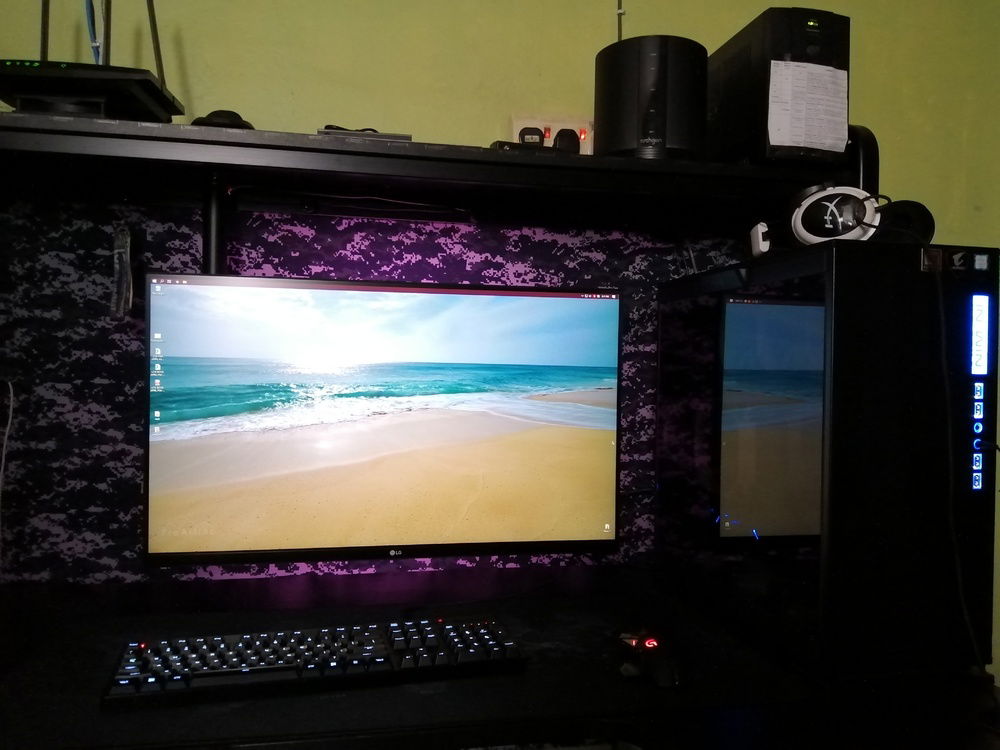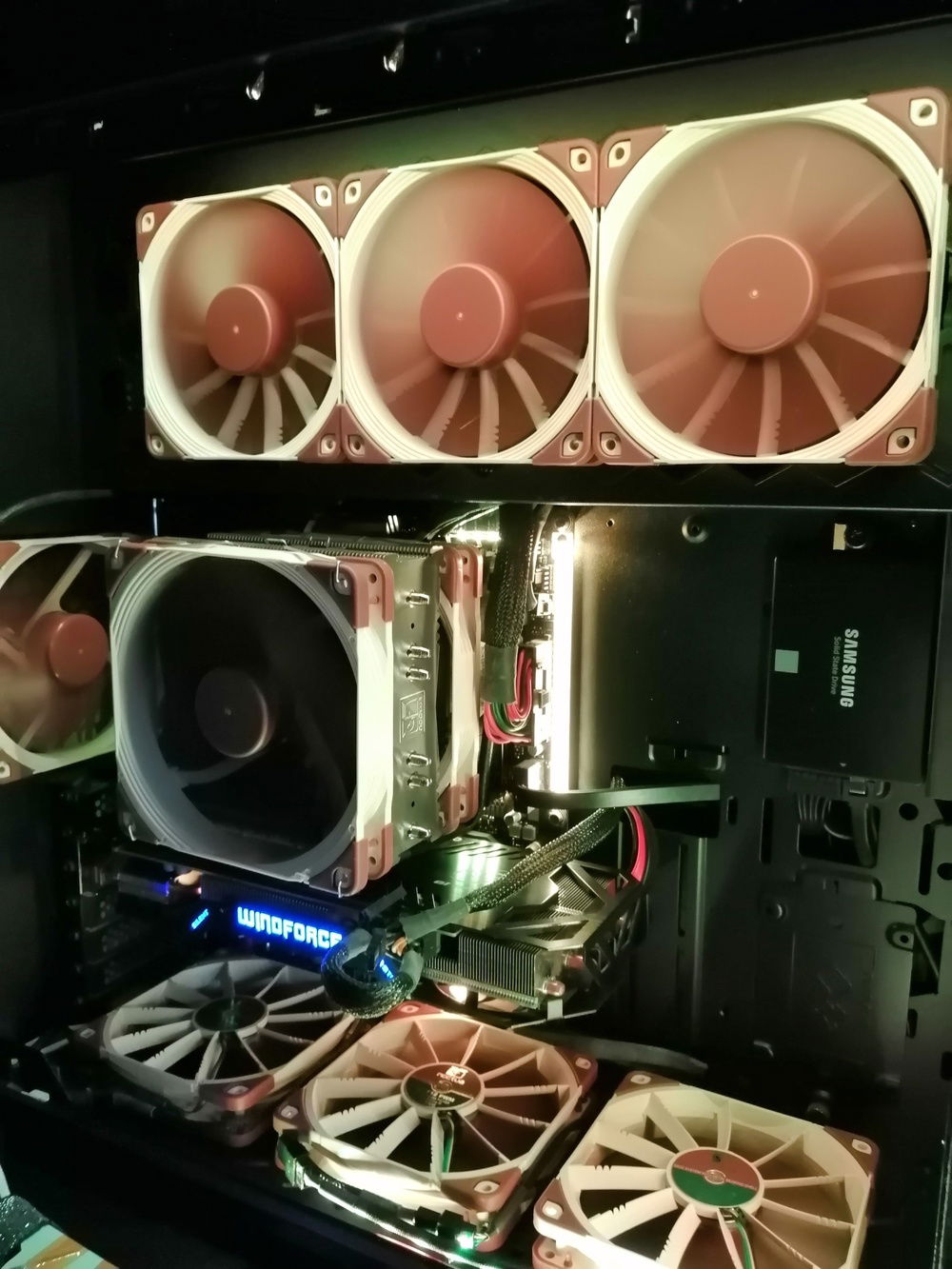 All the FANS!!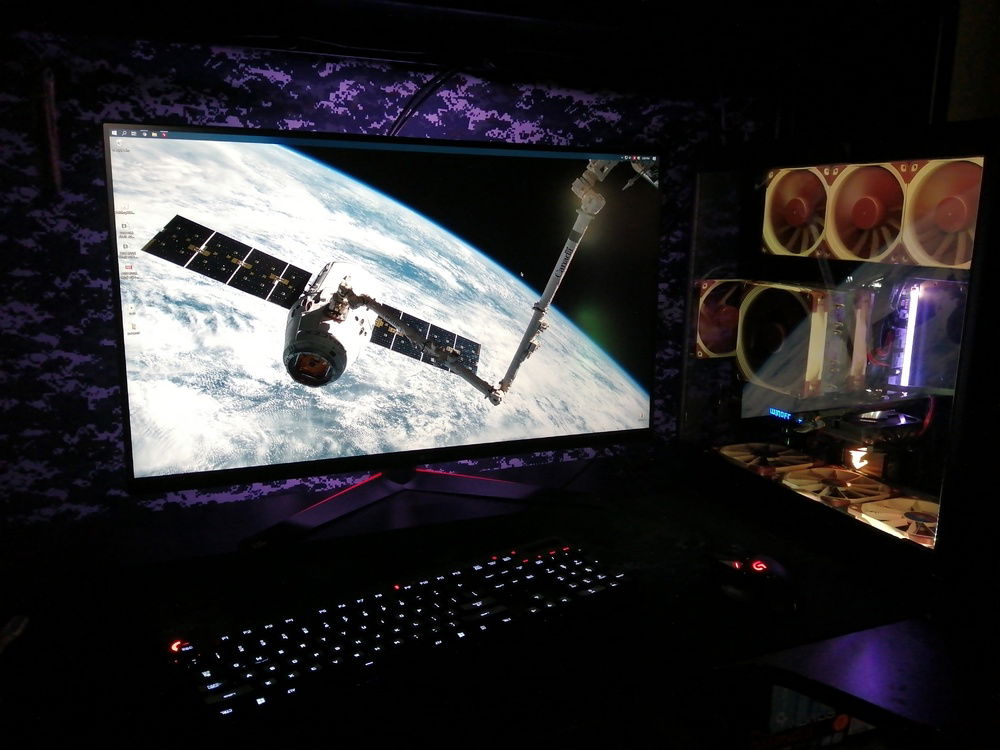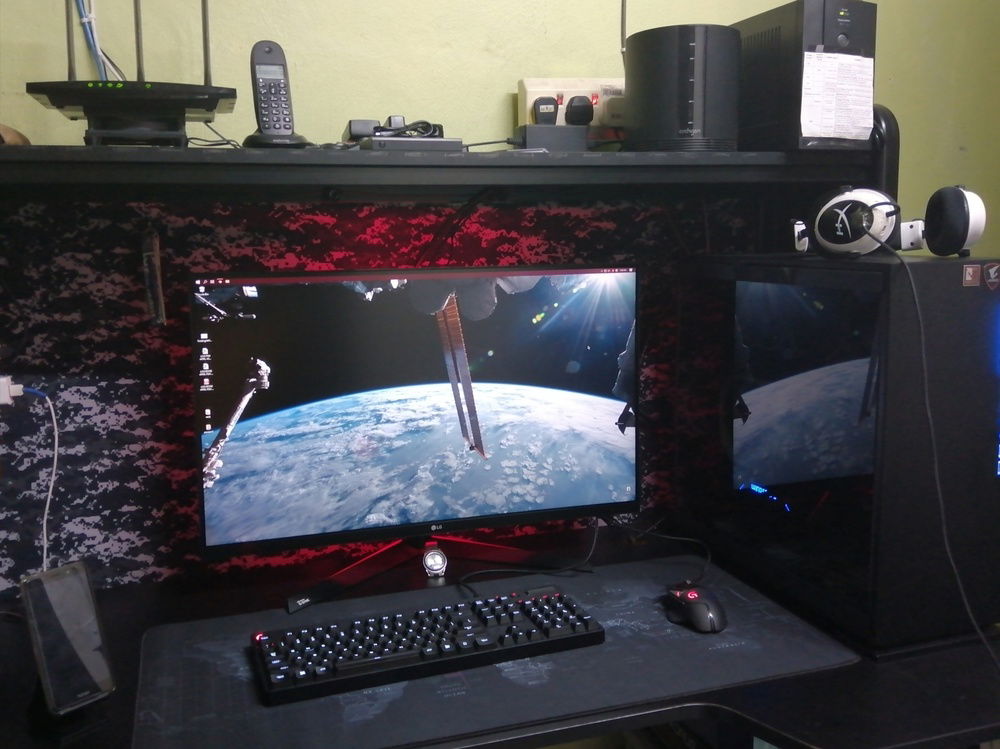 This is how my build look in well lit room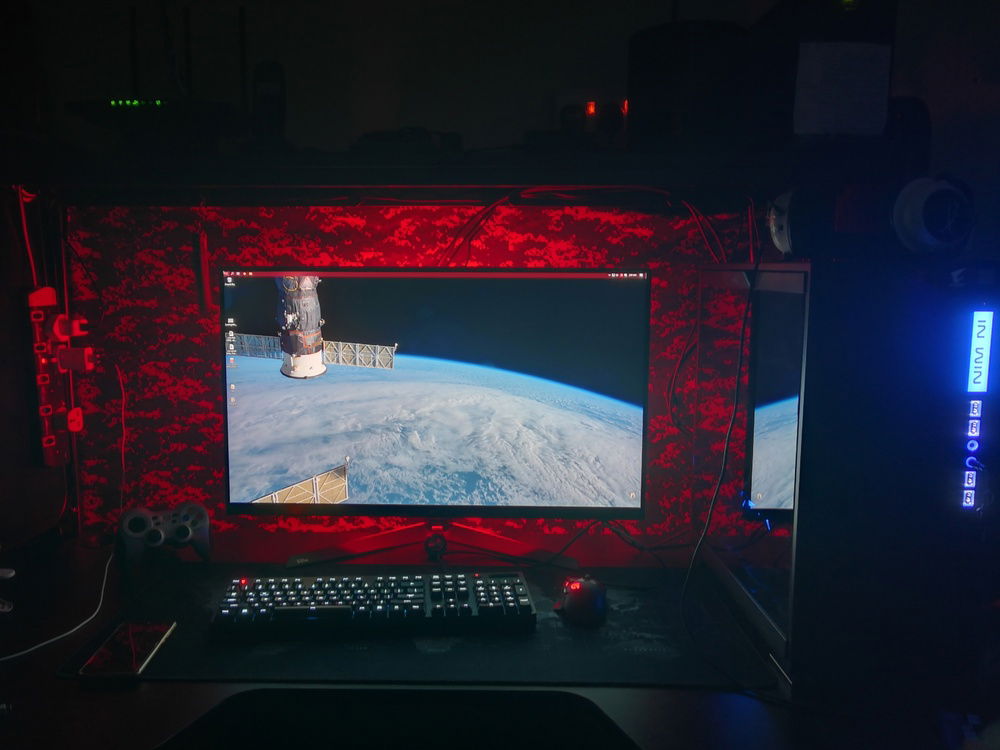 This is how my build look in dark room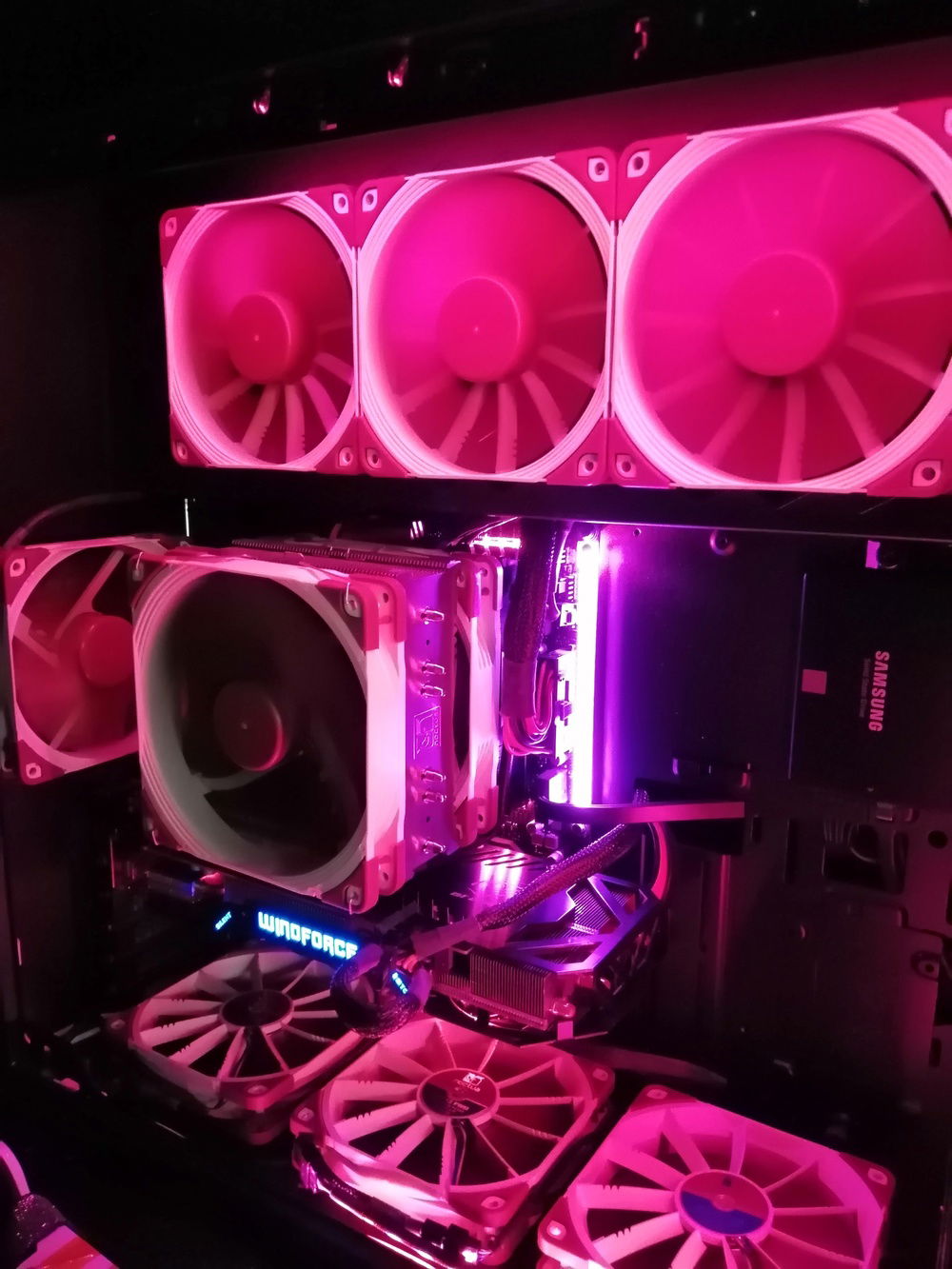 Red RGB?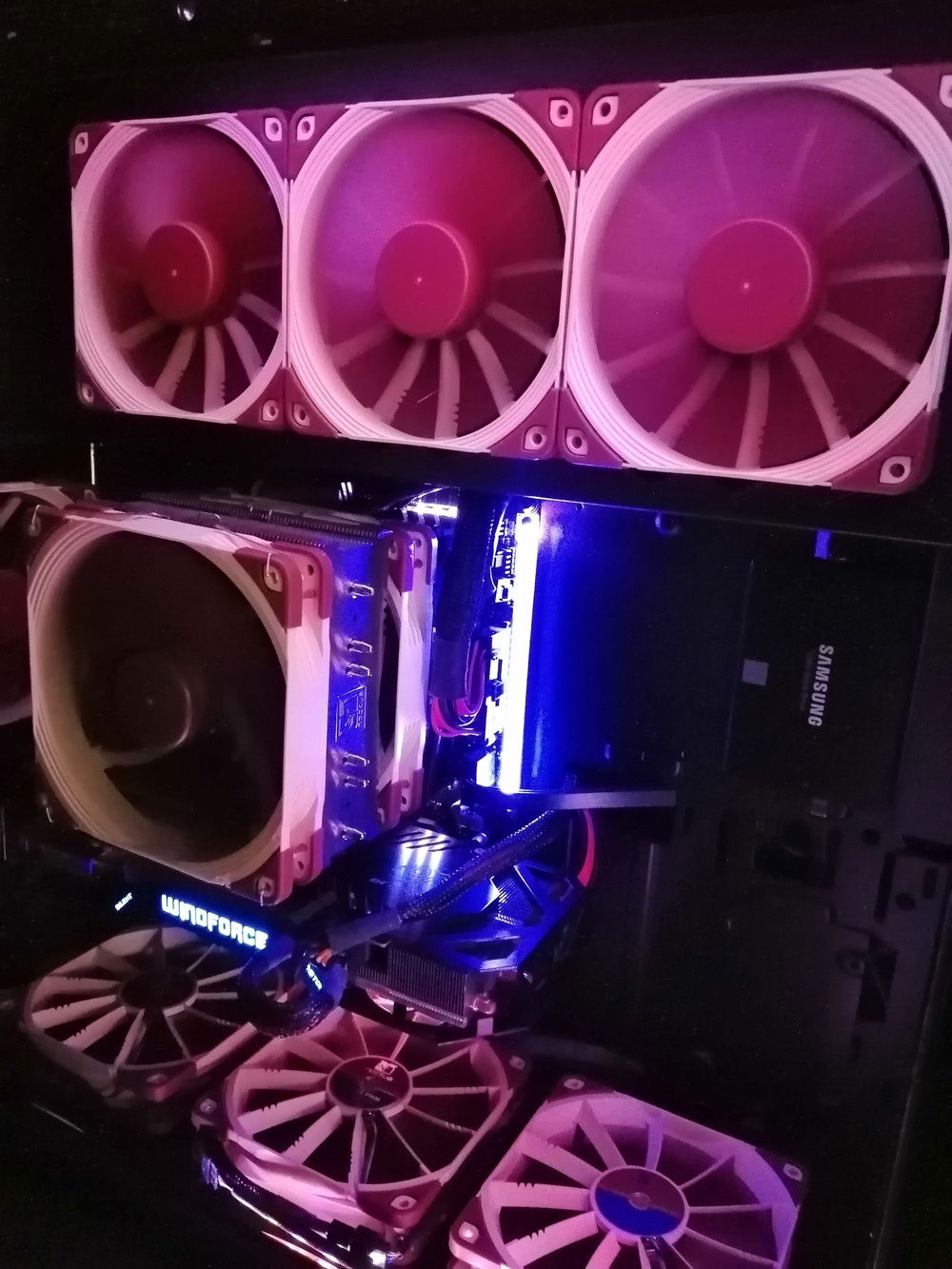 Blue RGB?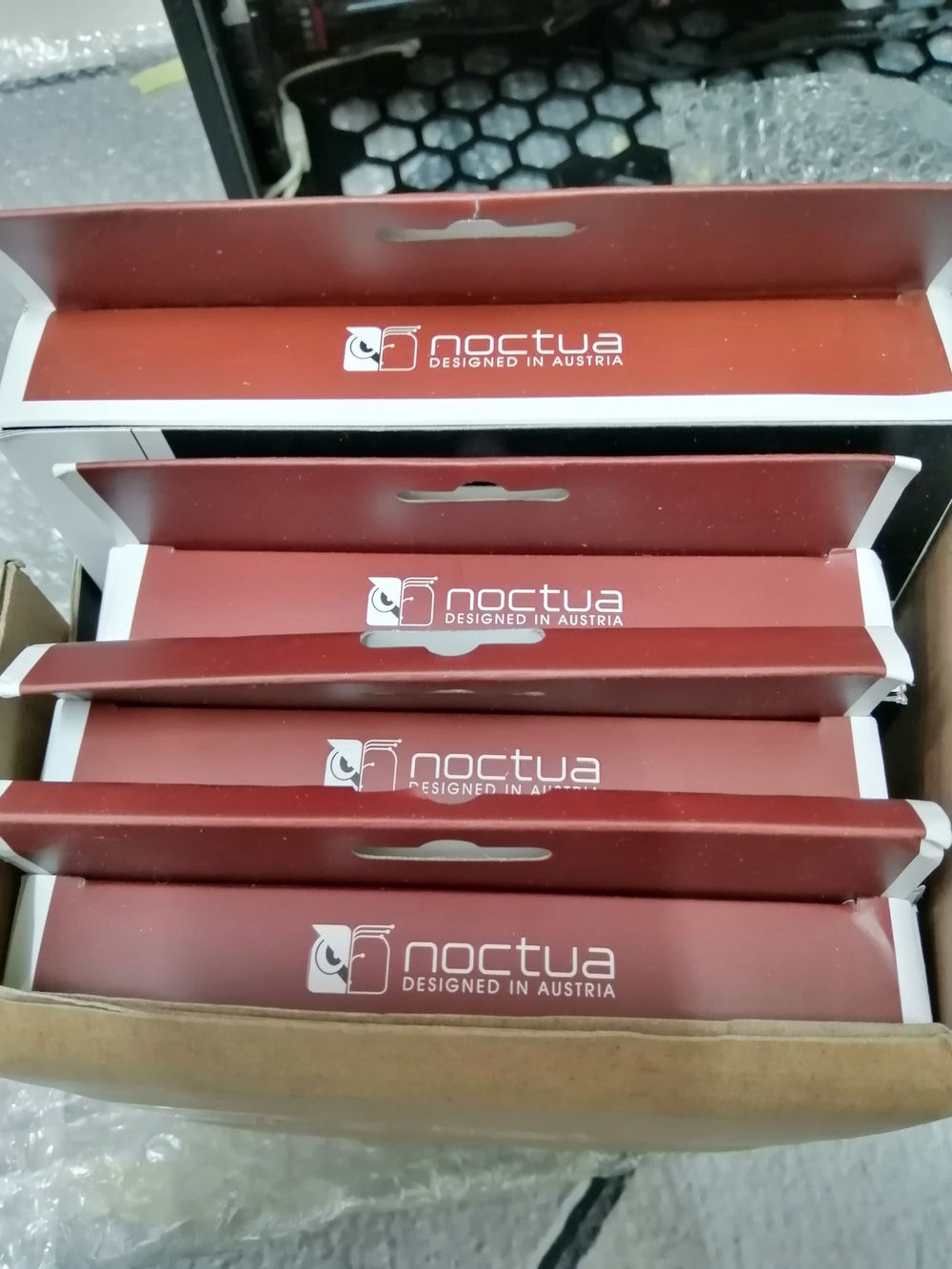 Behold!.. alot of em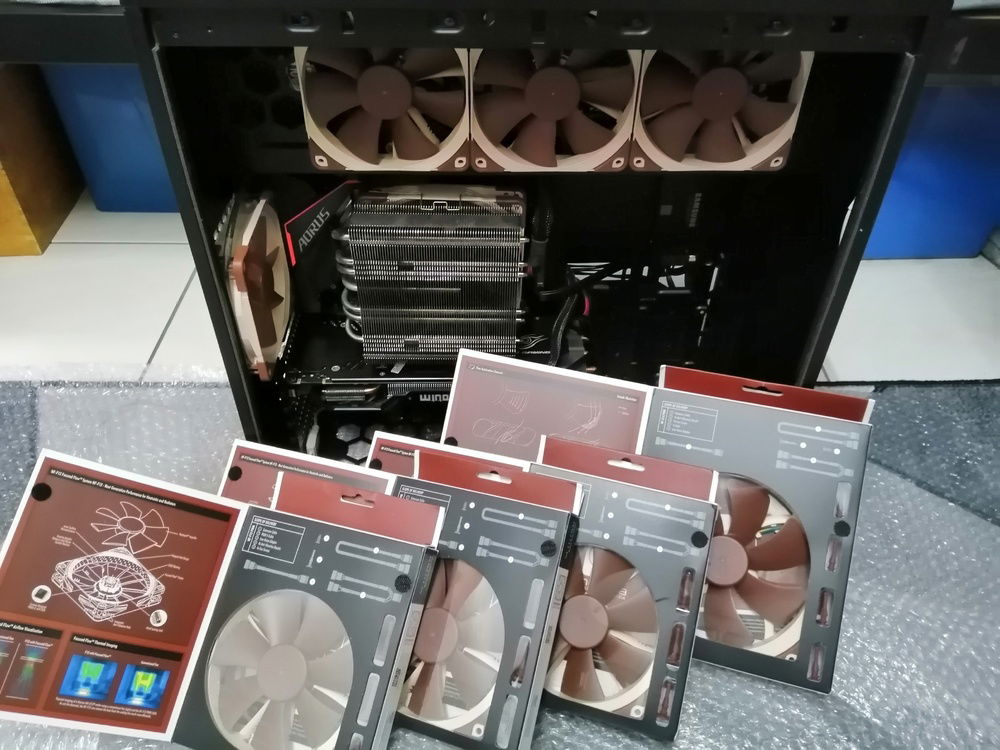 Say cheese! big smile to see all my fans lined up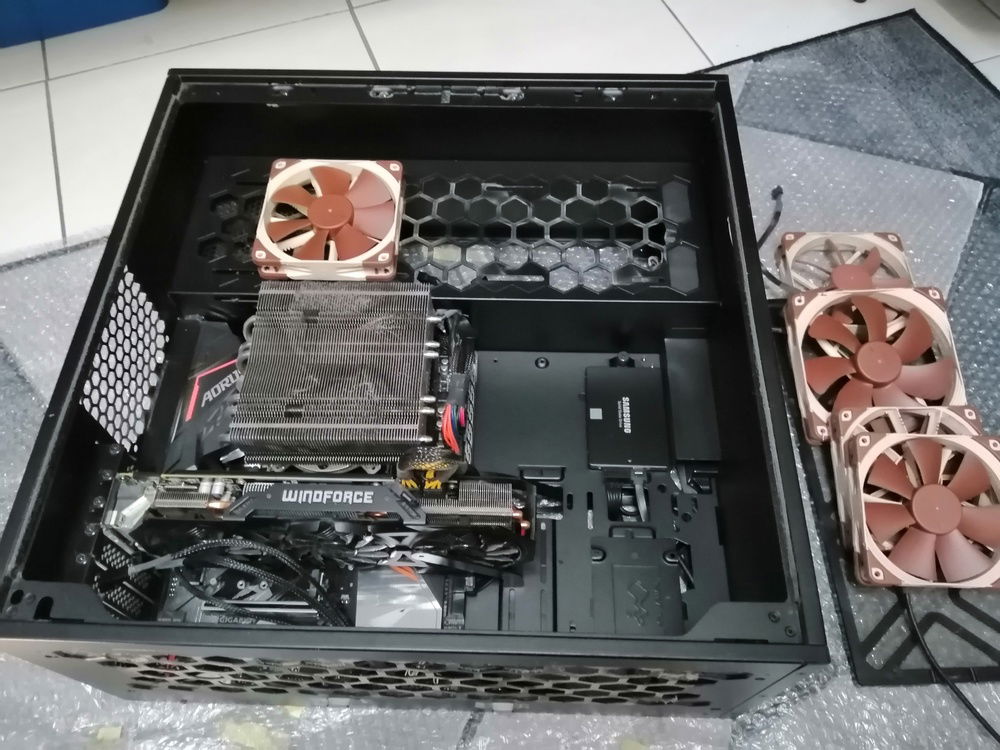 Ready to upgrade!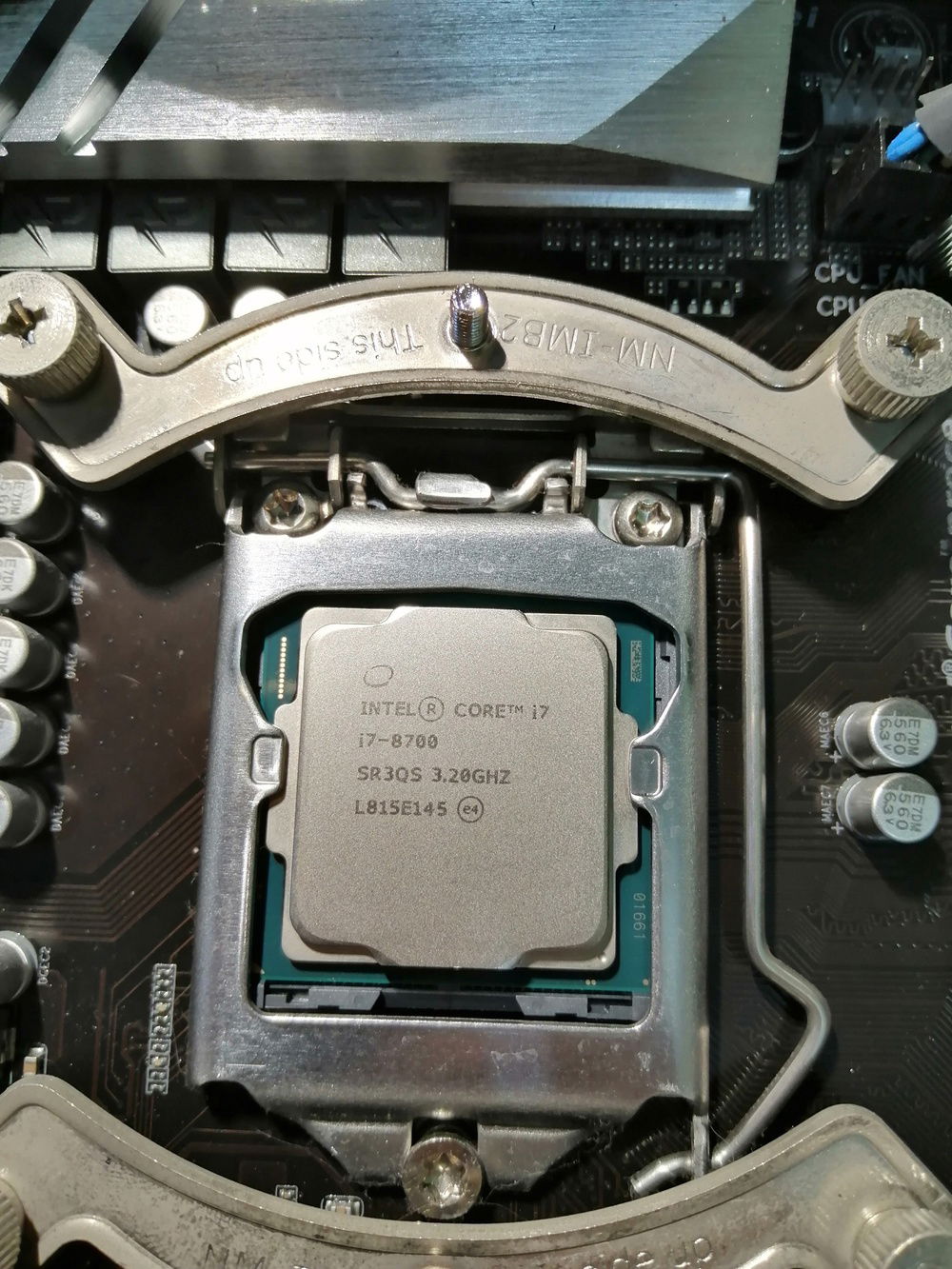 Yes it is not unlocked (K) processor because i'm not planning to overclock anyway.. not on this build.. in future build maybe (if i got the moneh XD)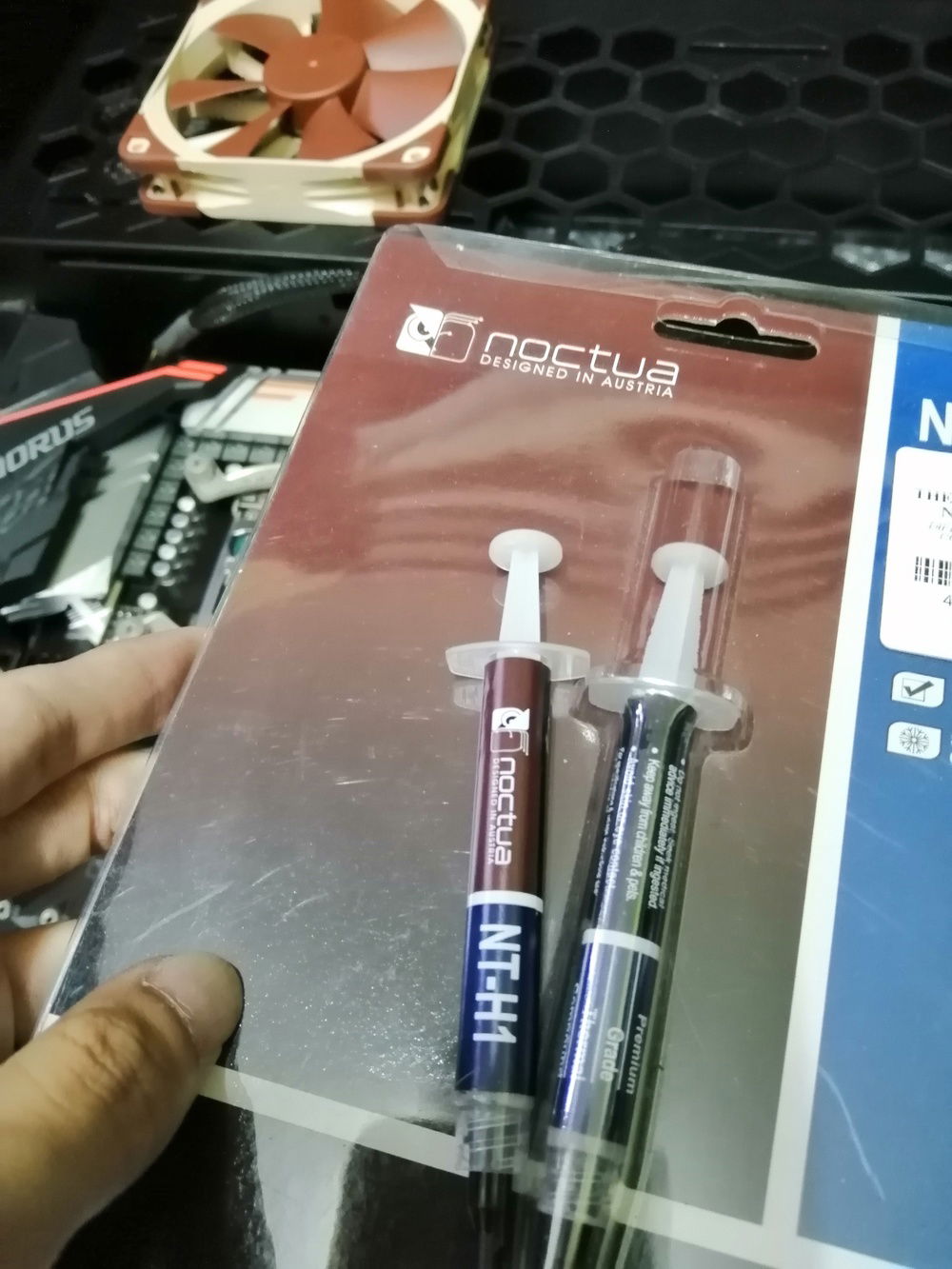 Thermal paste? Noctua!!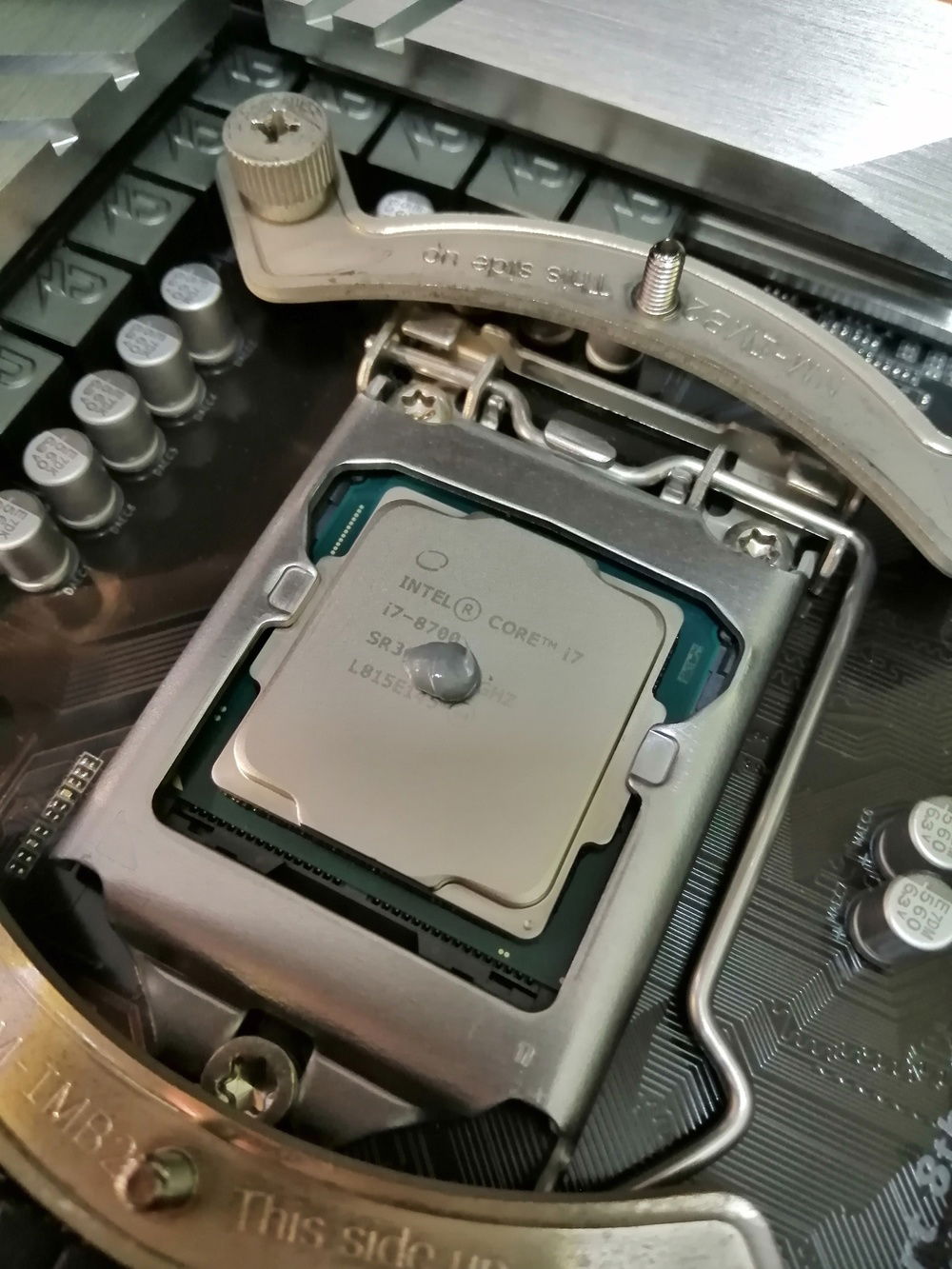 Is this too much? less is more right?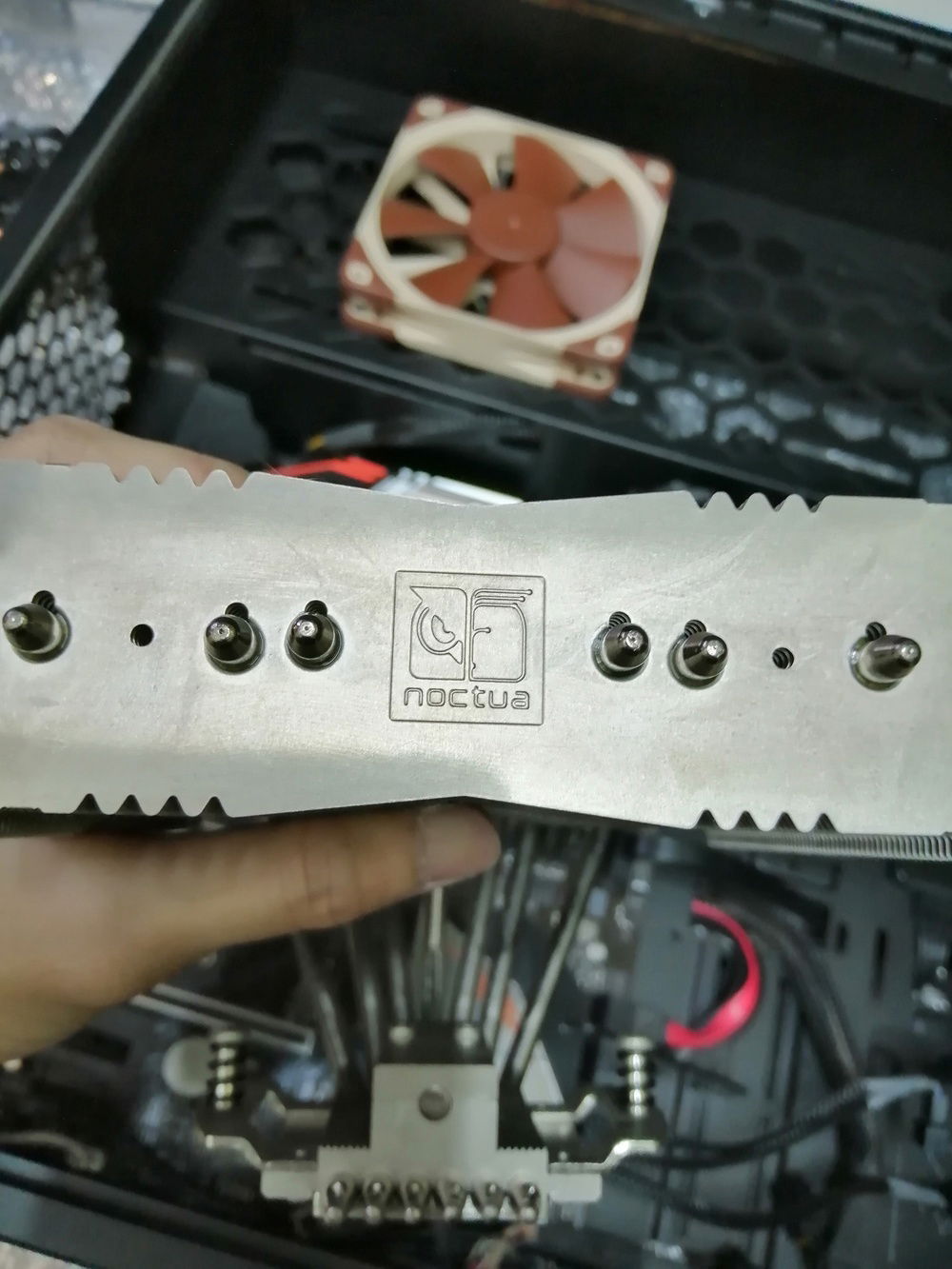 Look at dat owl.. in wiki it says "which in Greek mythology stands for intelligence and wisdom" mine is not new, already build this computer for some years, i just upgrade the fans to Noctua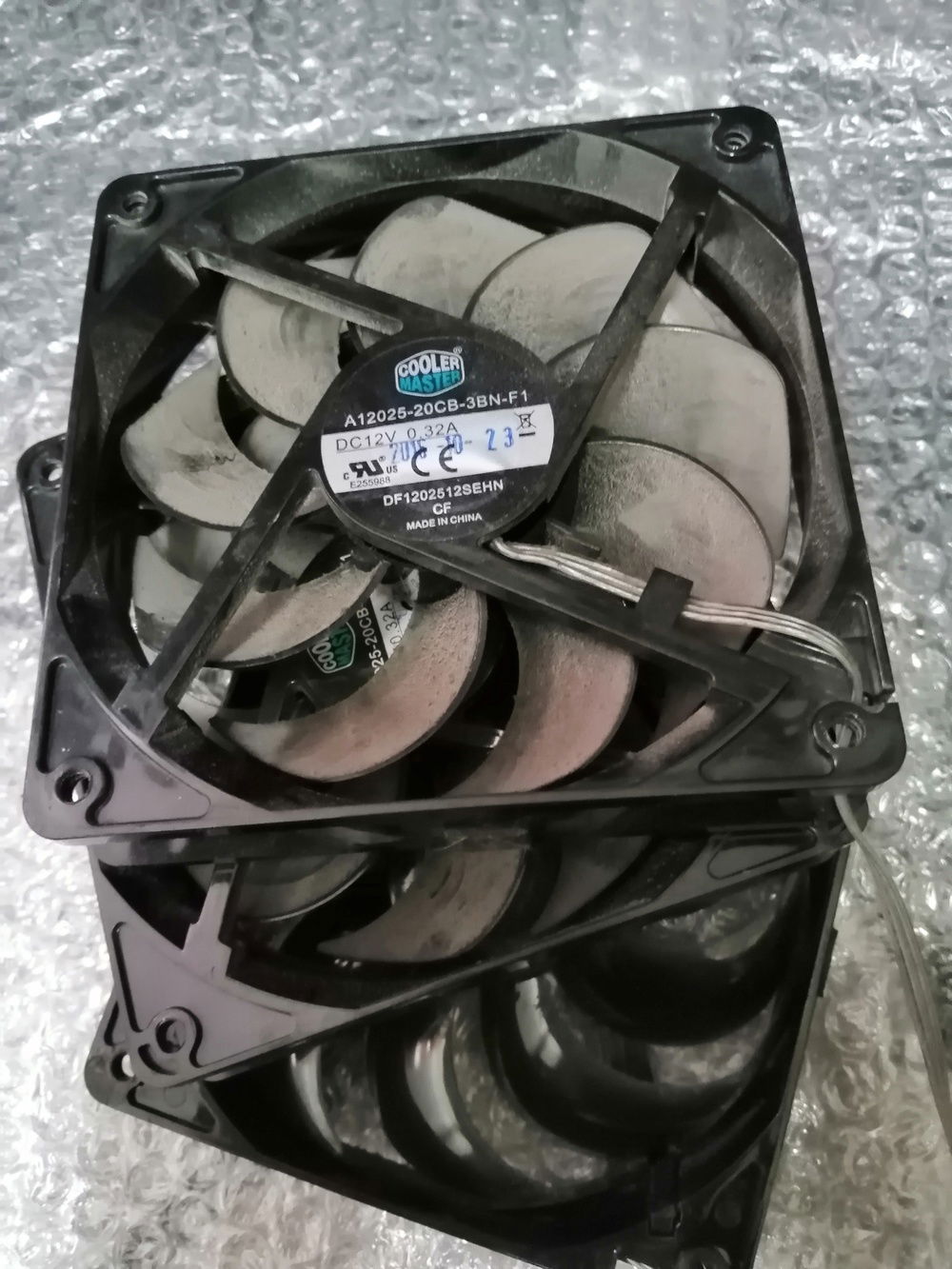 Noctua go in This go out, it still works, but the noise and rattle aren't really my thing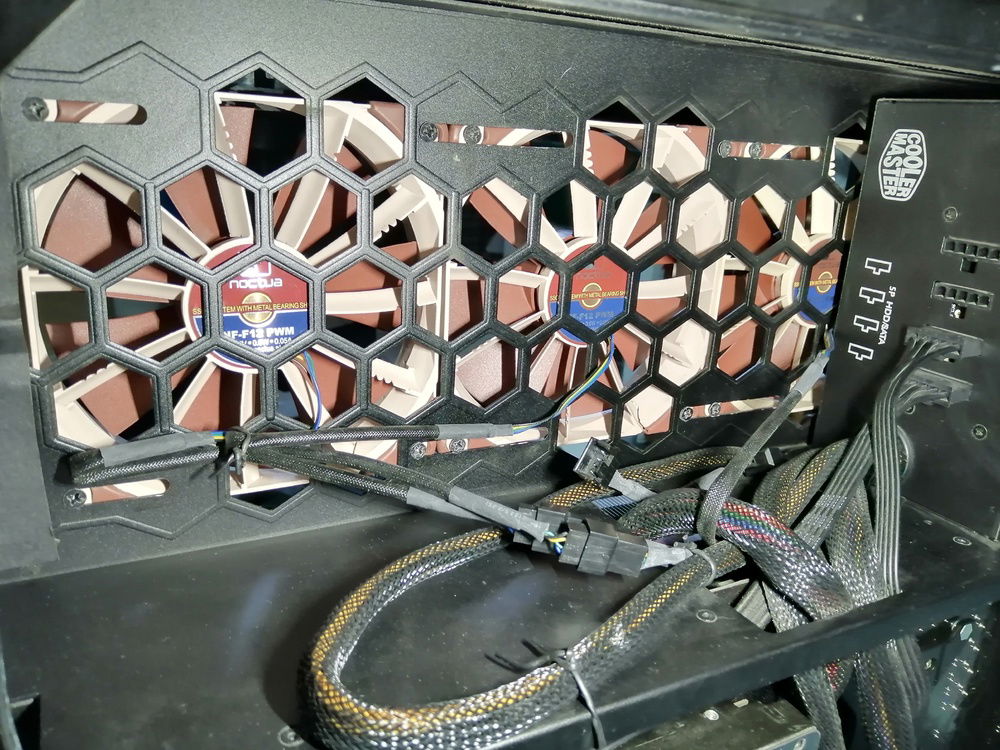 CHAOTIC! will fix this later but the space here (top rear) is good for ventilation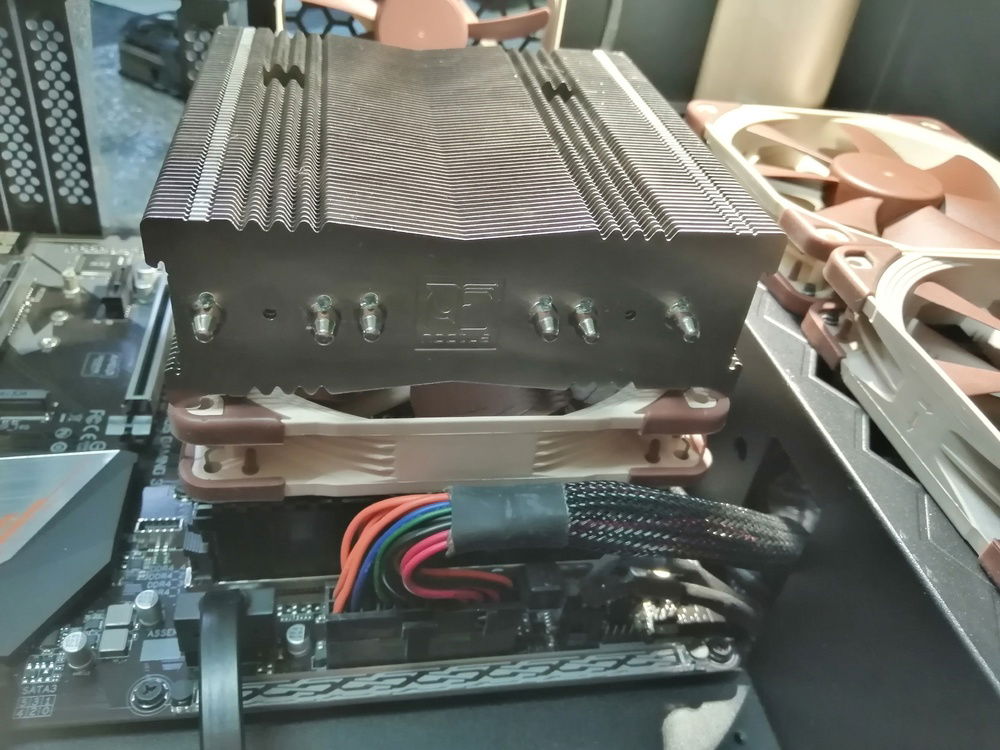 Sandwich in the making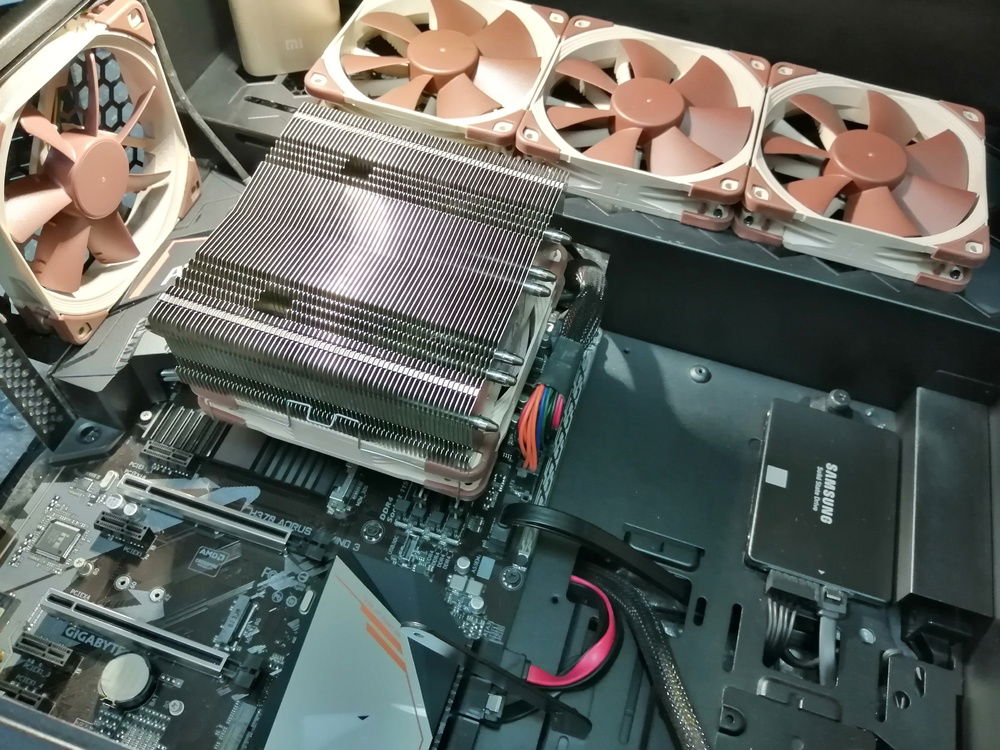 Shiny and it fit nicely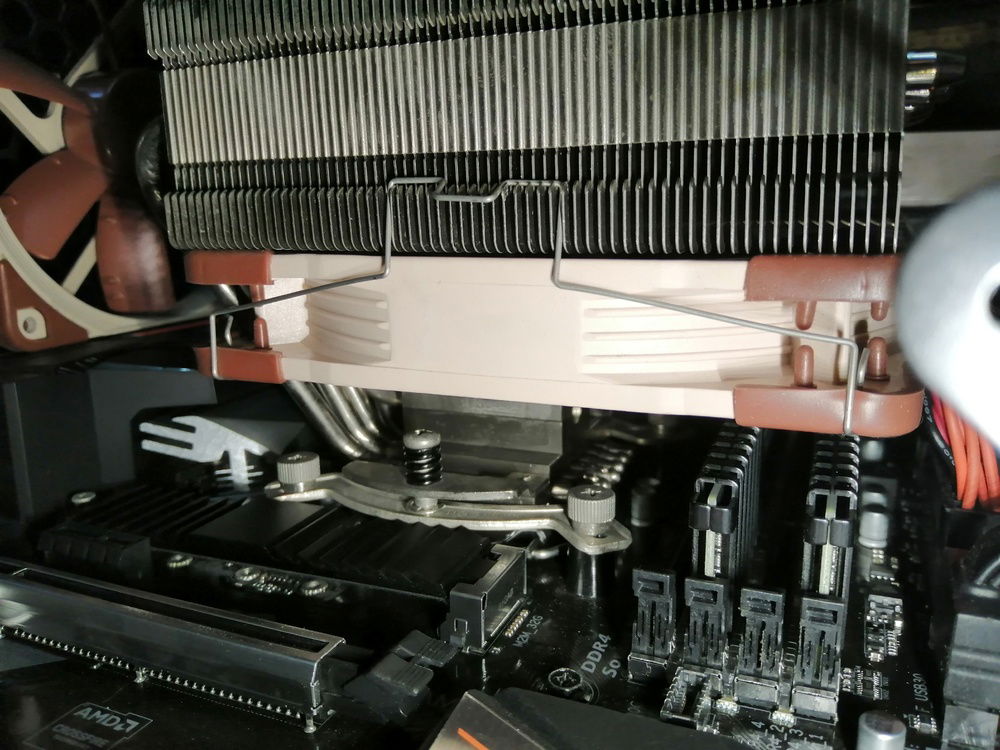 Lets see down here.. seems good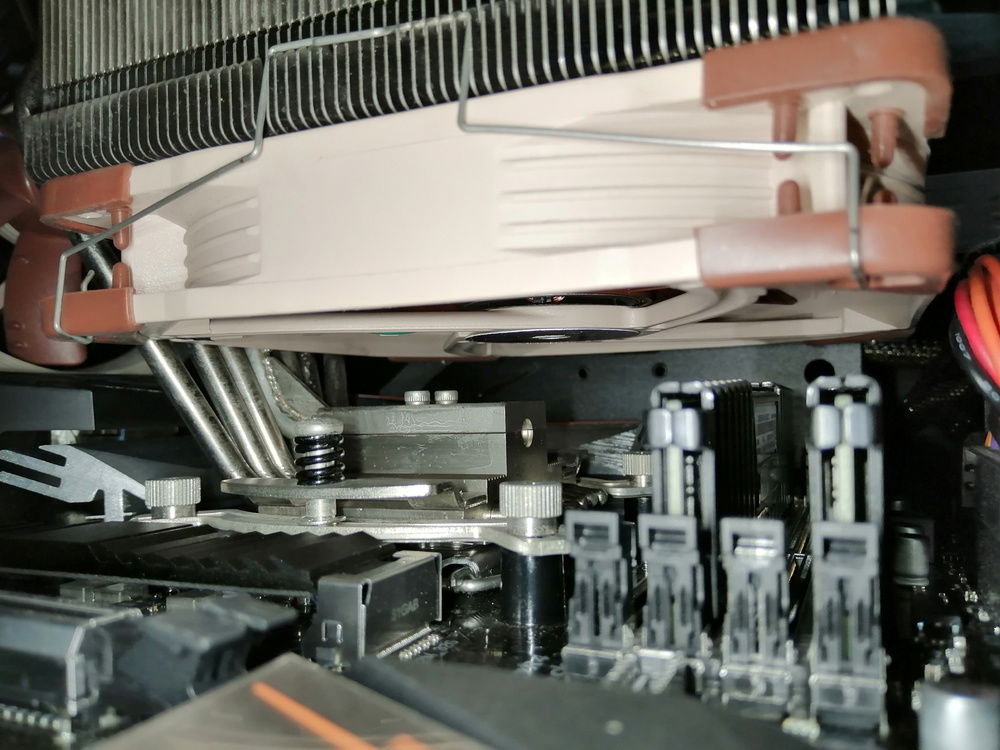 Peek bit lower... Good clearance for ram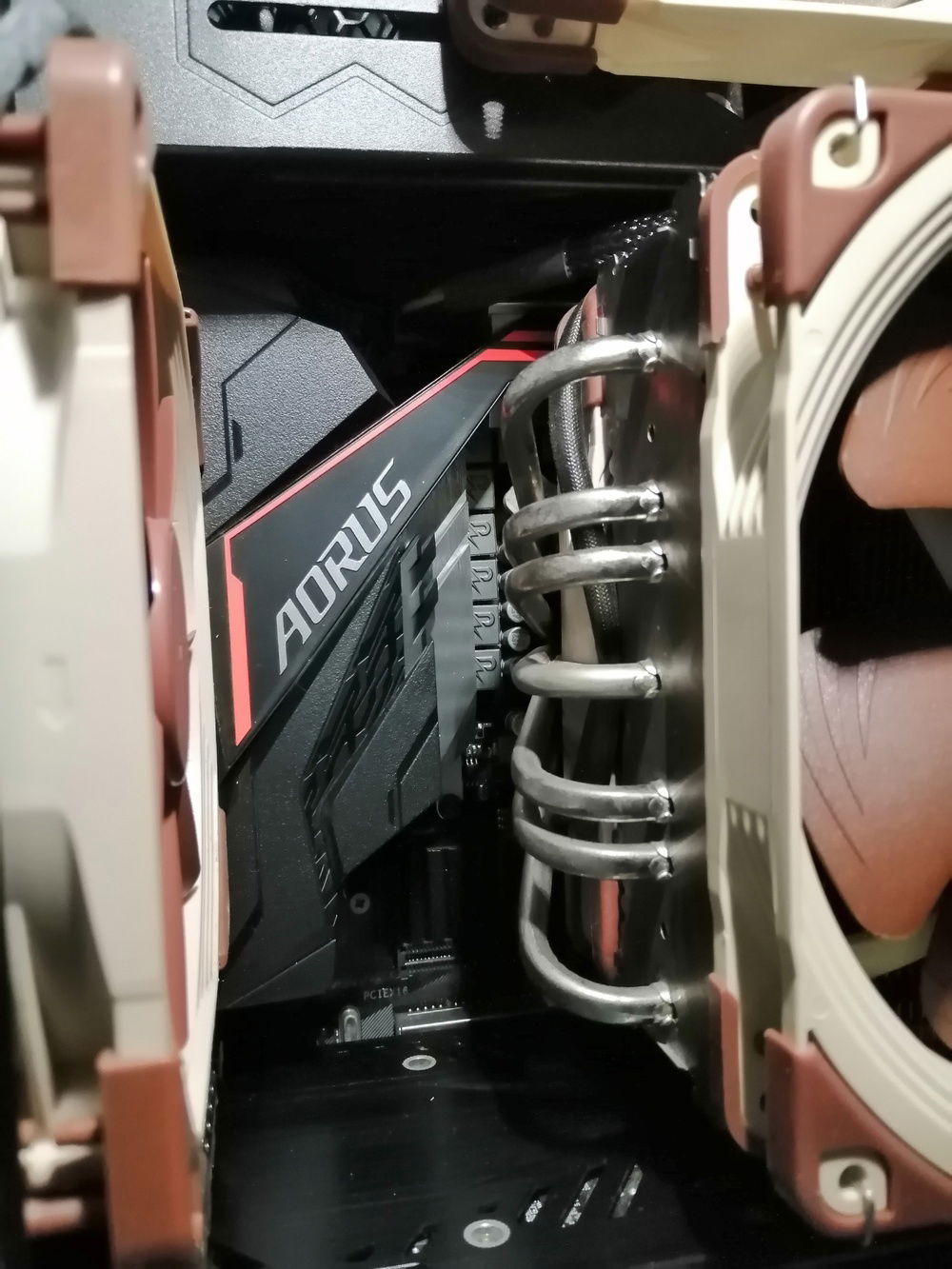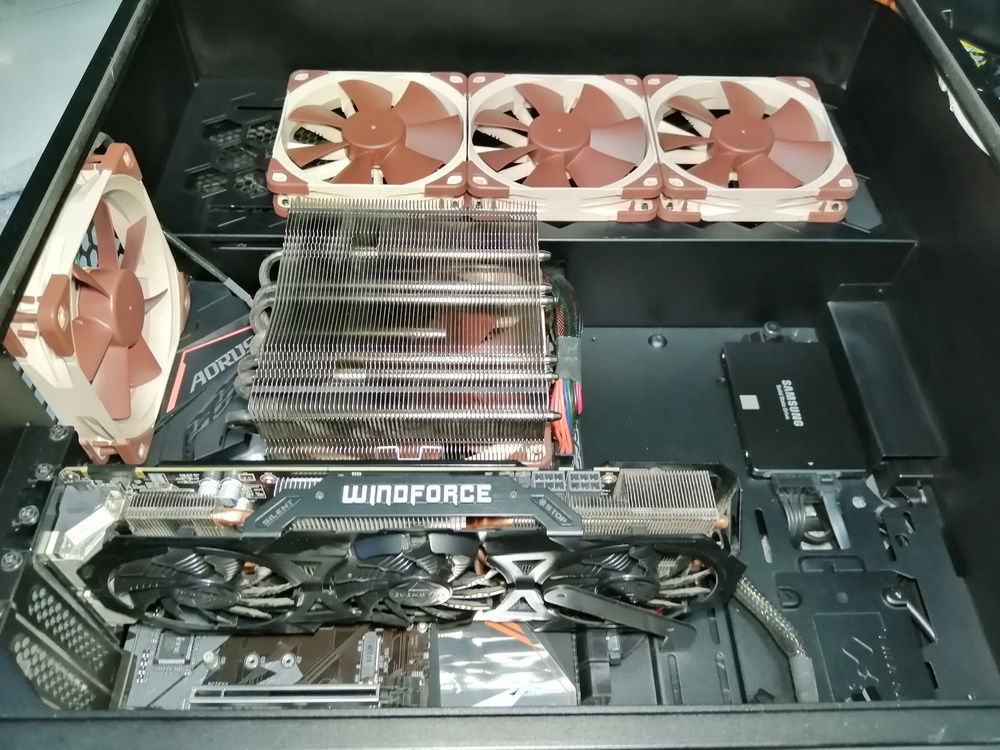 Lets put in the GPU! looking good now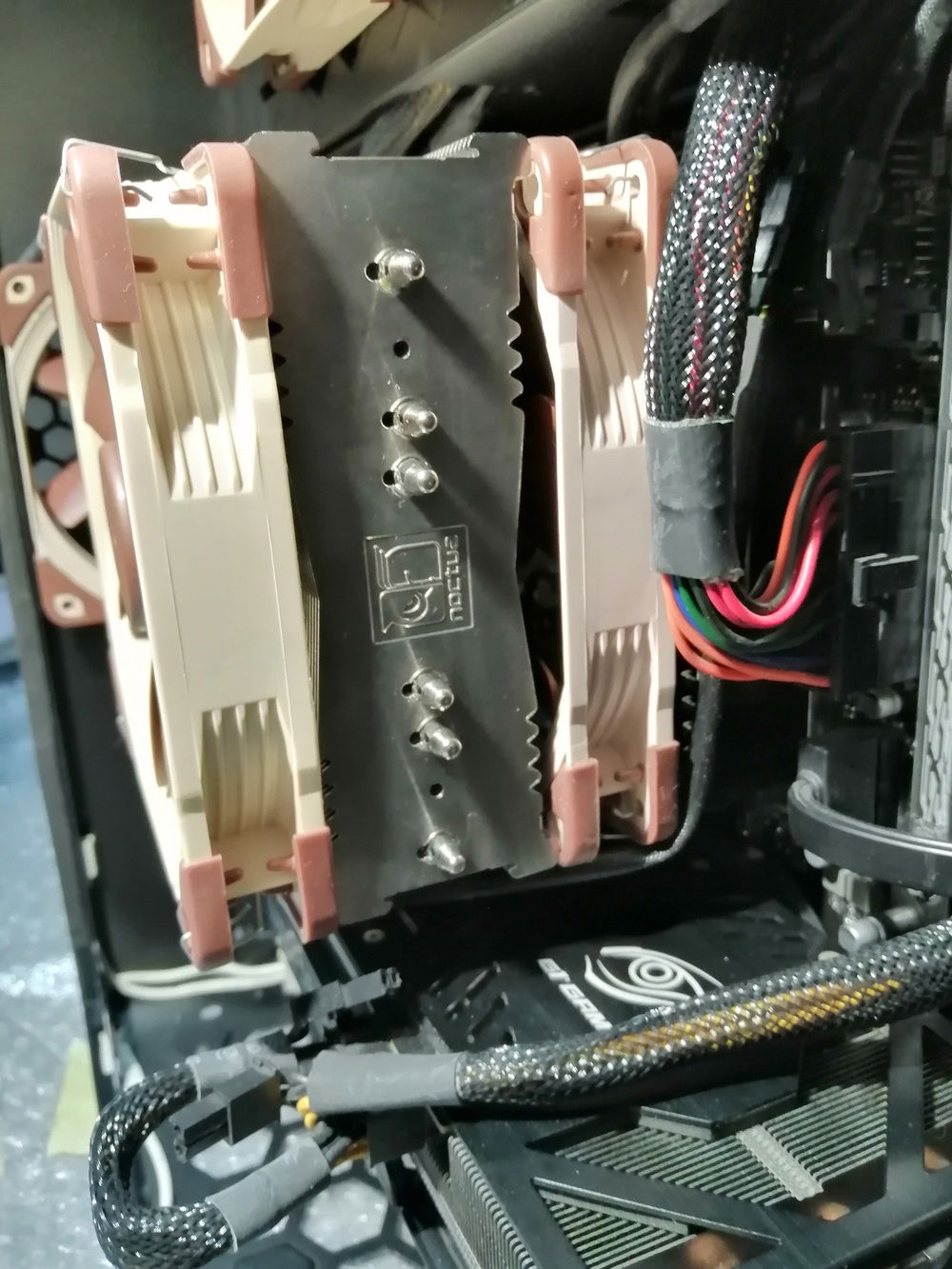 Tight! that what the "fan" says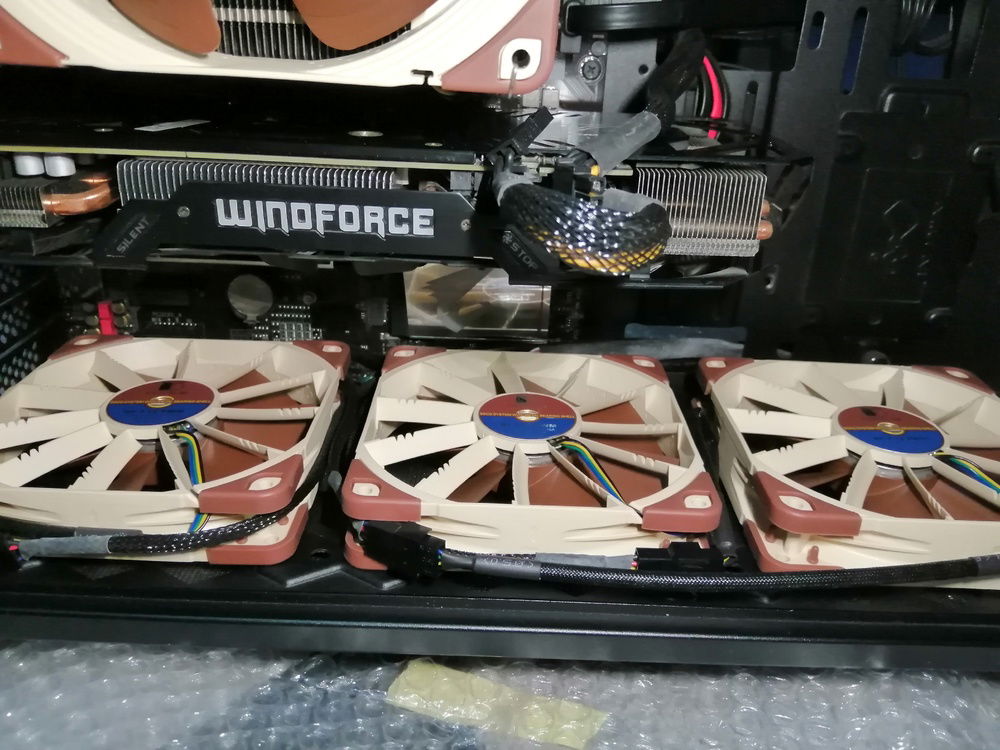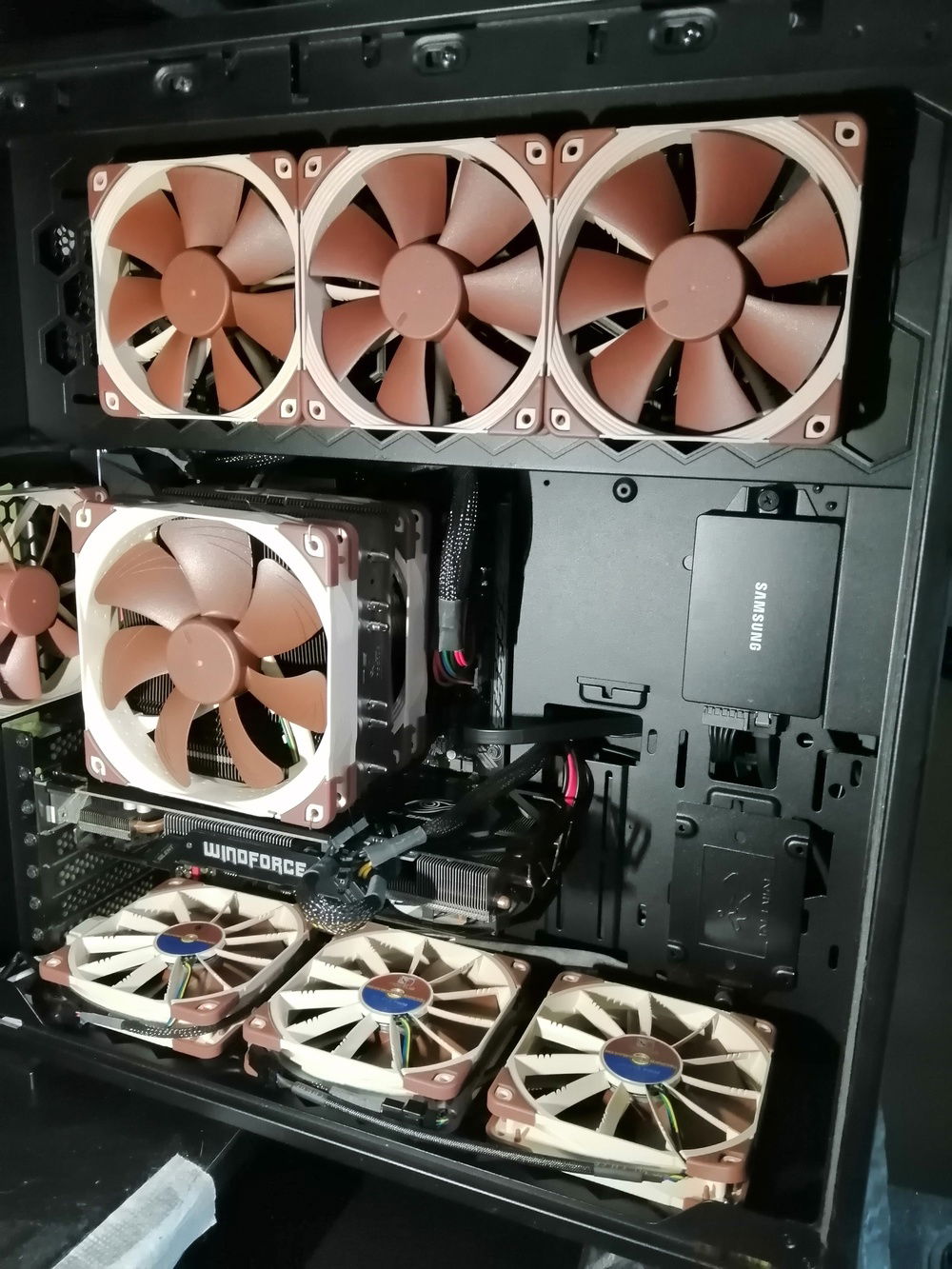 On one side, it is PACKED with technology on the other side, SAMSUNG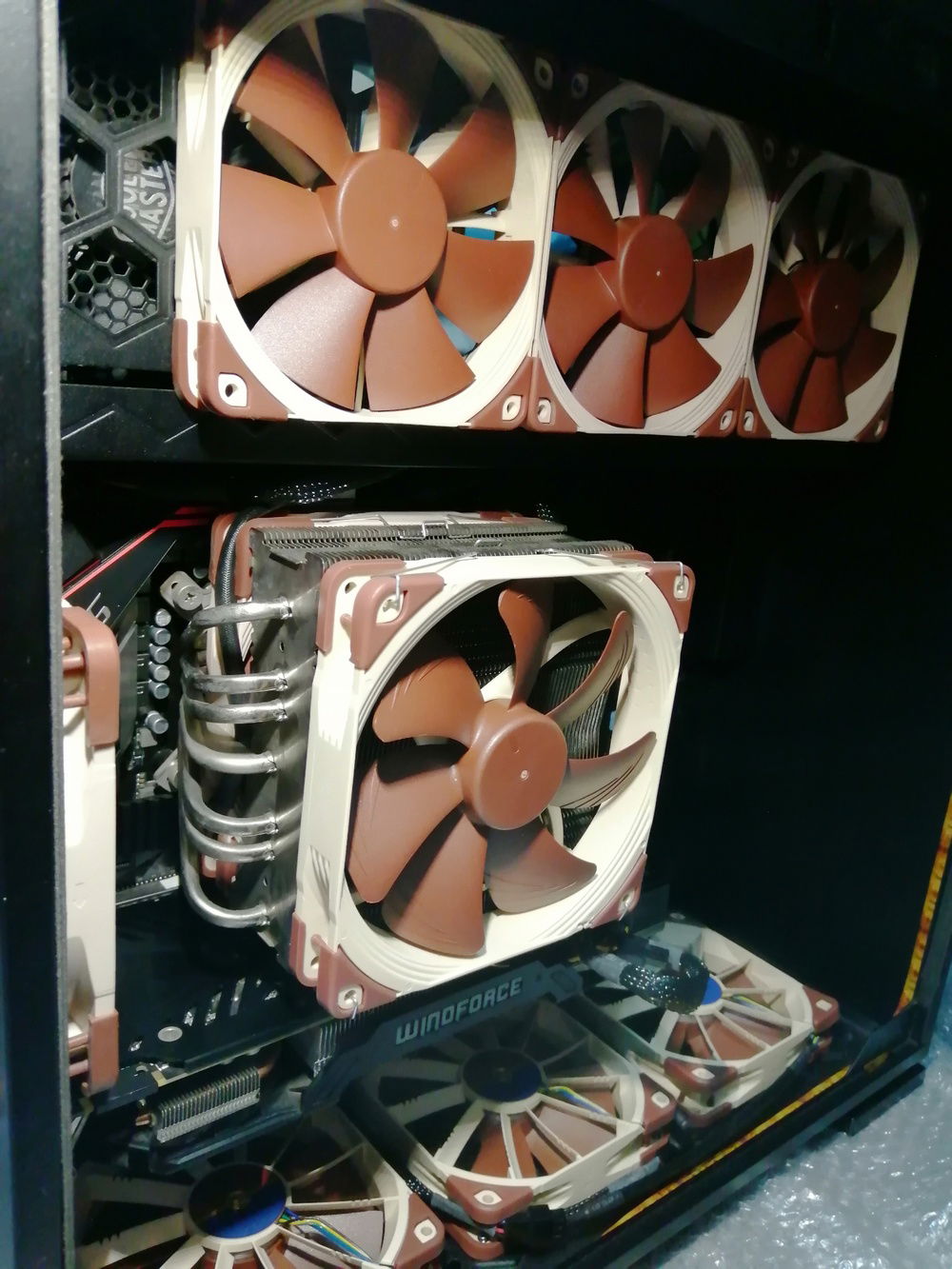 Sandwich is good ready to be served!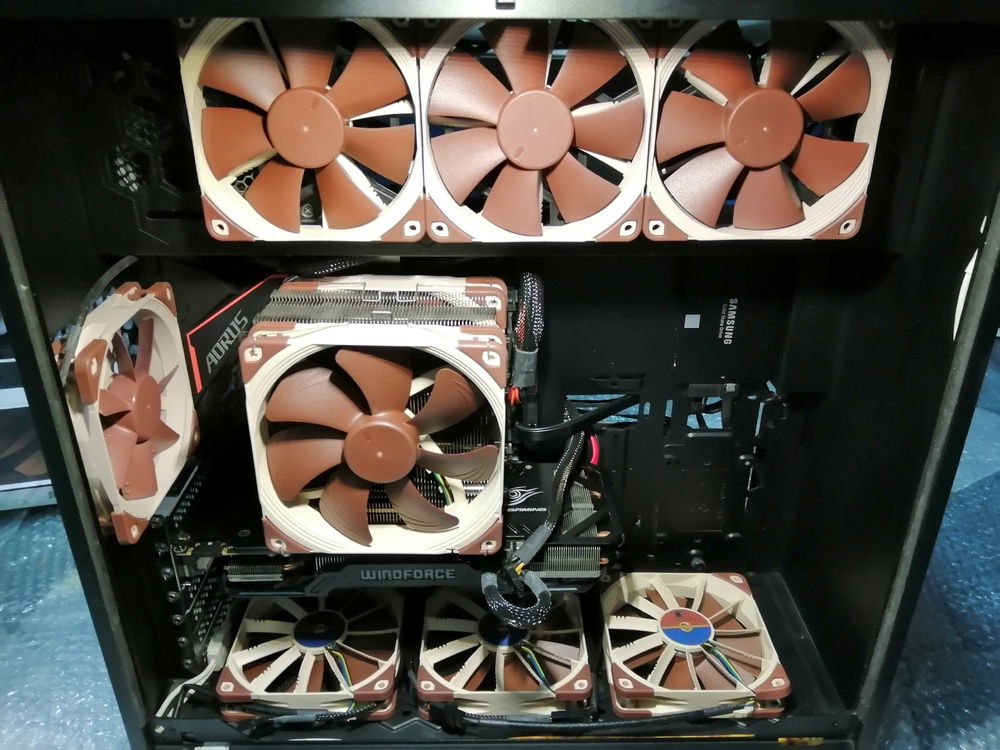 Everything is completed! scroll up to see it running with RGB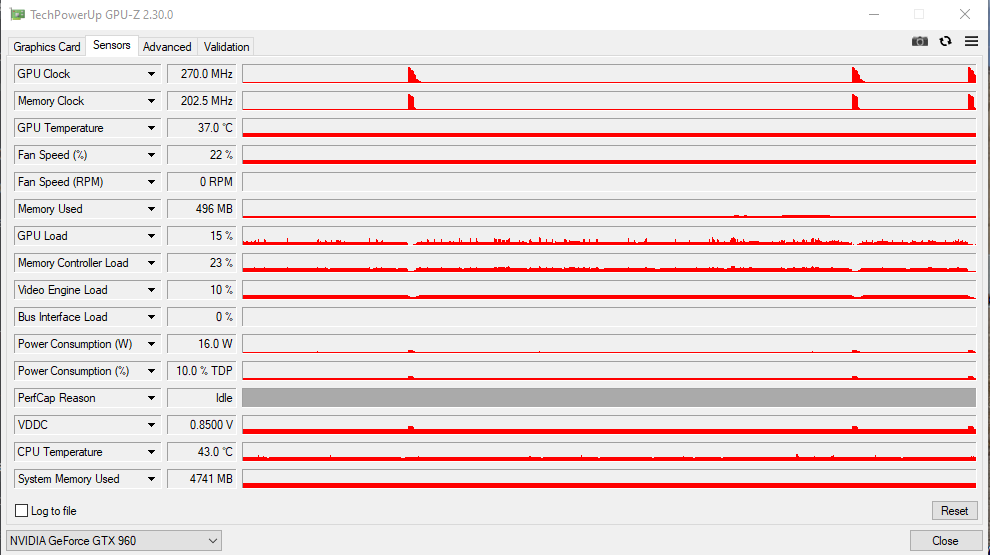 Idle Temp? not bad i guess for hot climate country
Folding@home *Push It To The Limit plays in the background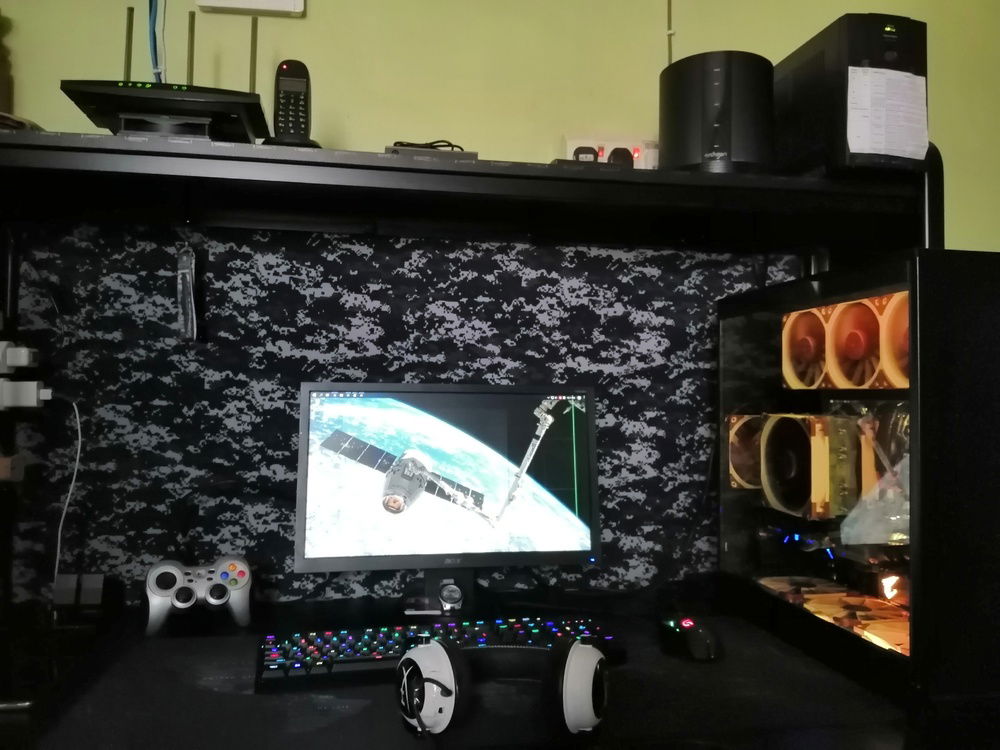 small monitor.. yet soo much space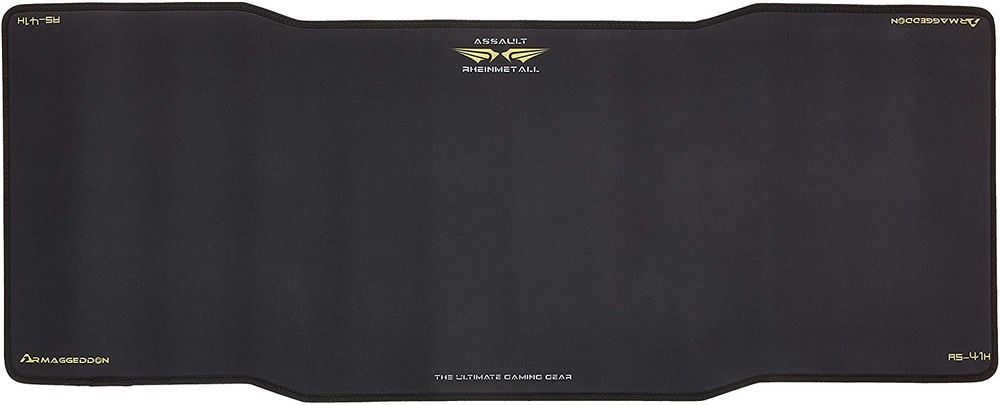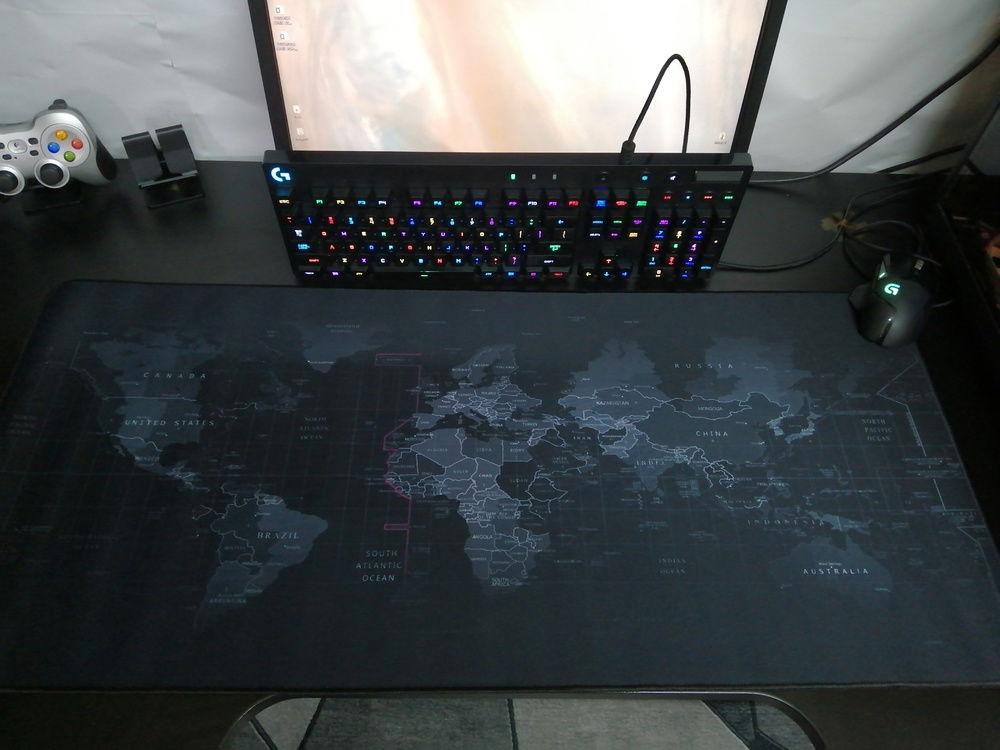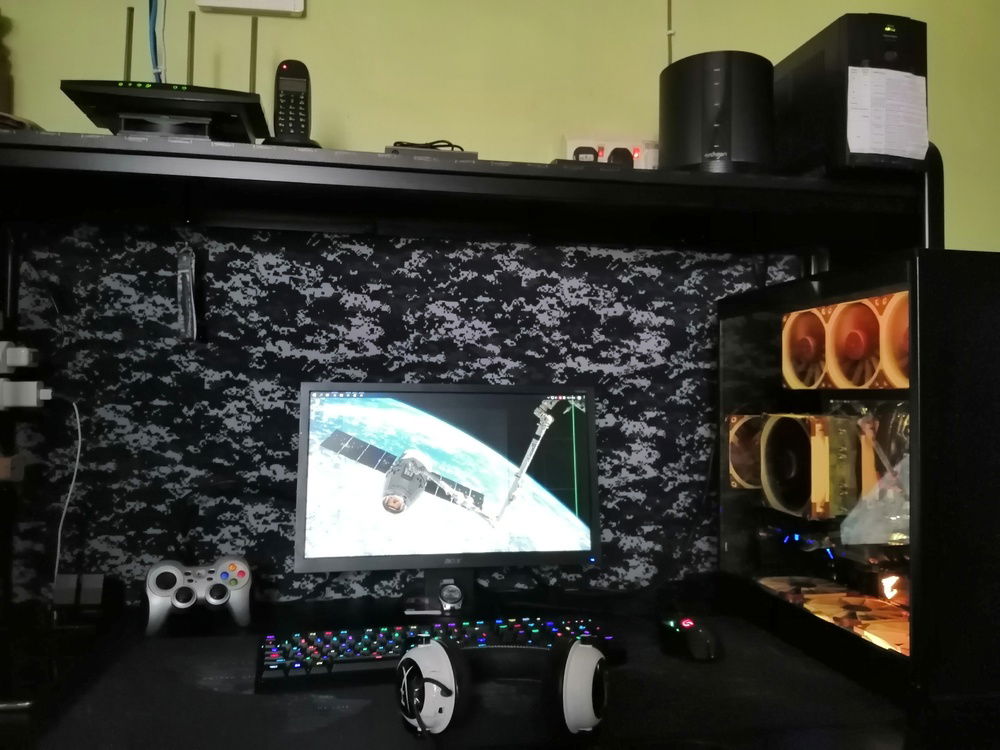 there it is.. the camo wallpaper, and some stuff on top shelf we got external HDD and UPS