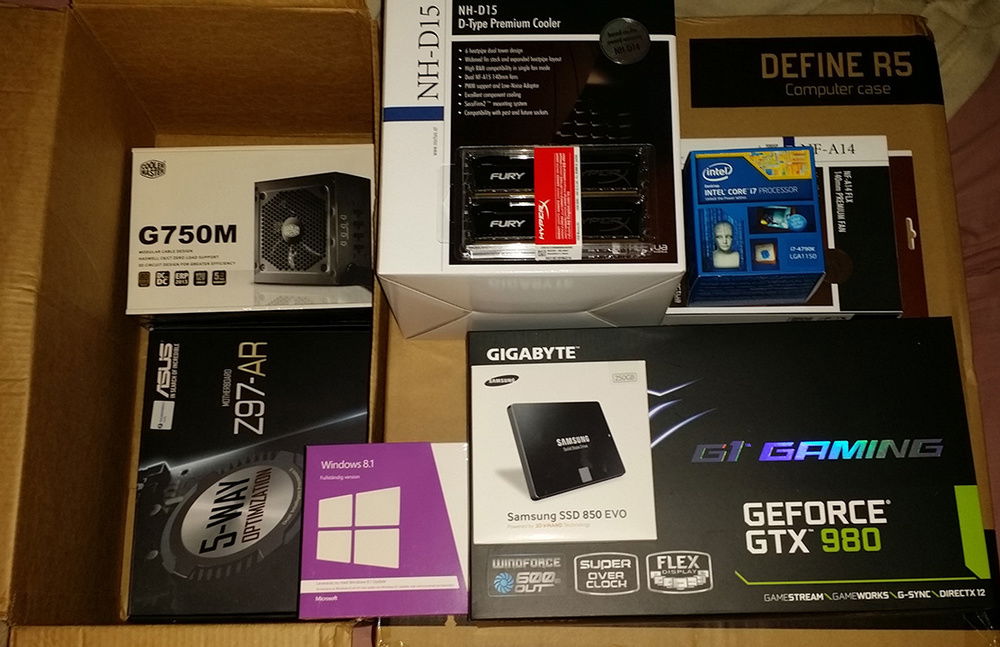 The box(es) it arrived in. Happy day.
Assembly nearly done. No case window, so no real consideration for aesthetics. Not sure why I had that old DVD drive sitting there; regardless, I decided against using it in the end (got an external one years later instead).
SSDs on the other side. Not the most riveting picture I've ever taken, but I apparently only took three that day so here they all are.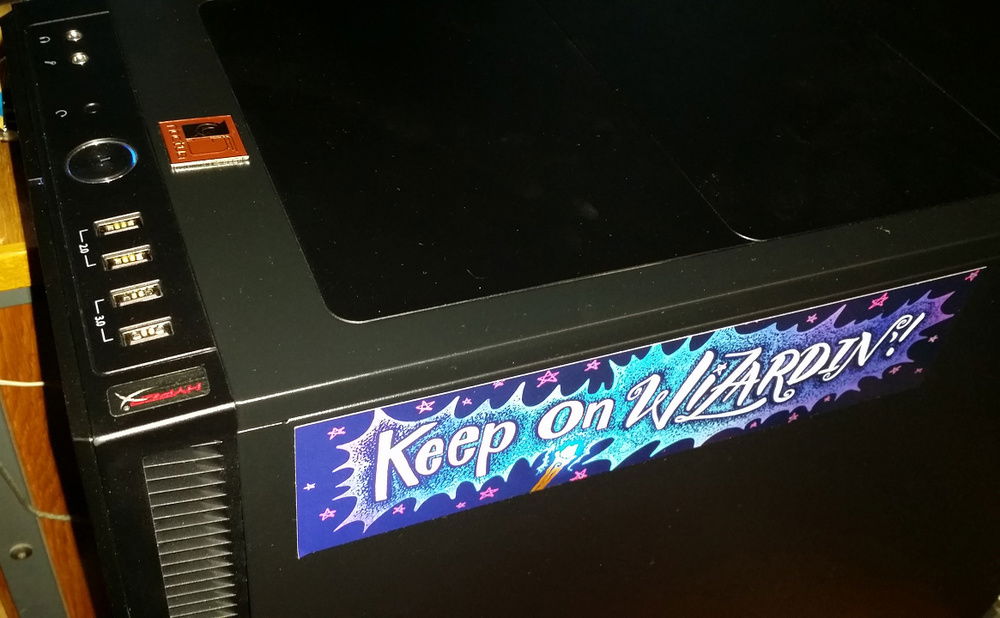 The closest thing to personal flair it ever got - reppin' my favorite podcast (now defunct).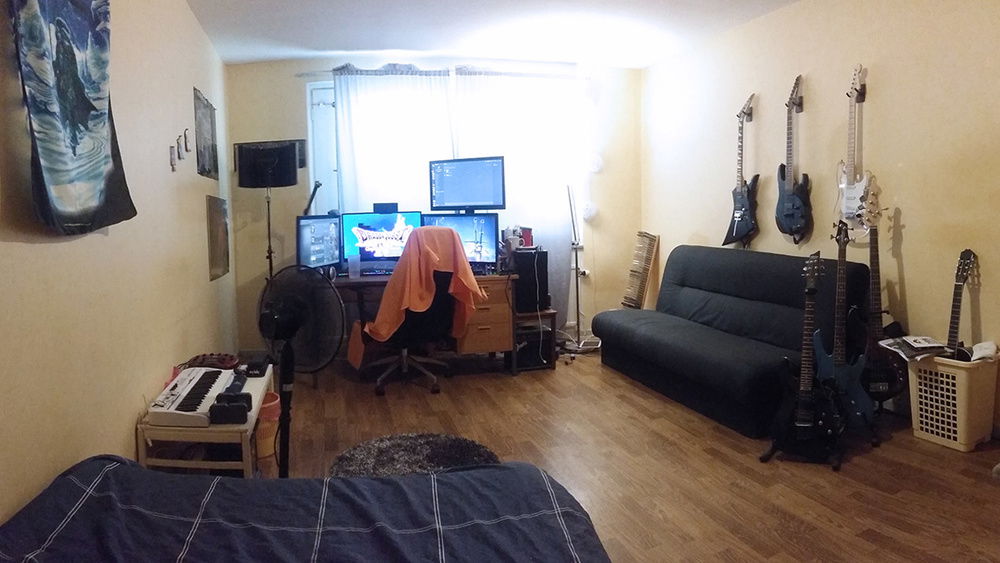 An old image, but roughly shows the PC in its natural habitat. Mostly there are just more instruments to the right and a new shelving unit to the left with my new vinyl record obsess... I mean collection, and a small CRT TV + NES for the only console gaming I do these days.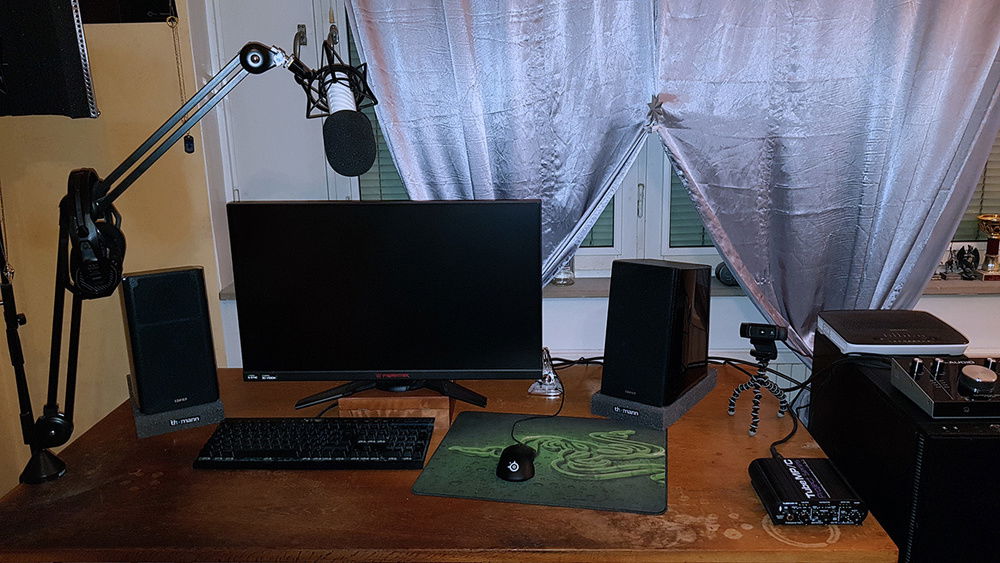 This is how it looks right now (2019-01-12) as I'm experimenting with finding space for my speakers. Unfortunately it seems like they cannot coexist with my monitors, which is quite the dilemma as there's no way I'm going back to a single-monitor setup (a nightmare when working with music). As disgusting as this old second-hand desk looks (I was planning on covering it up with one of those truly enormous mousepads) I'm not super keen on replacing it... This will all require further pondering.