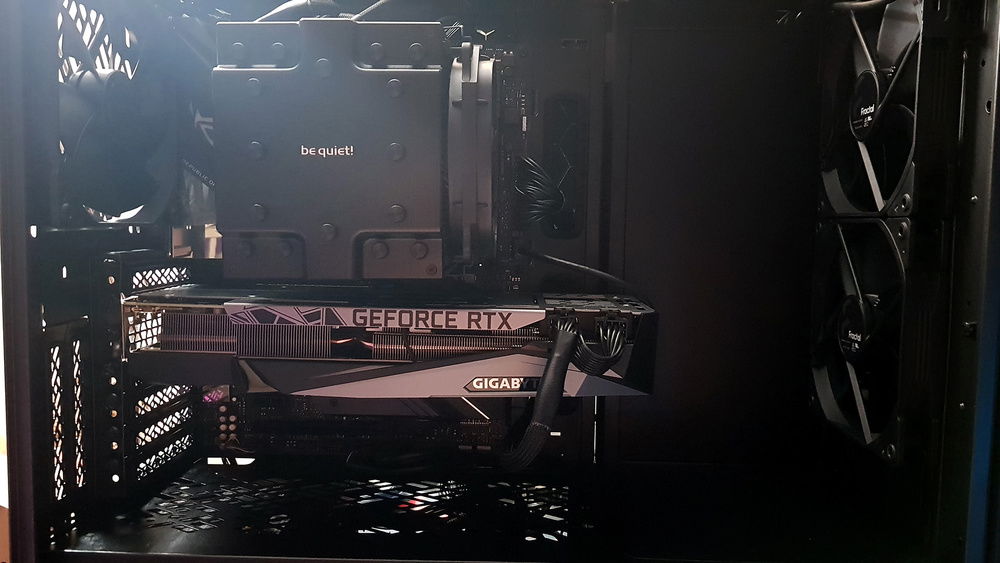 Completed build (sans GPU weight support, just need to find something). Sorry about the picture, bad lighting.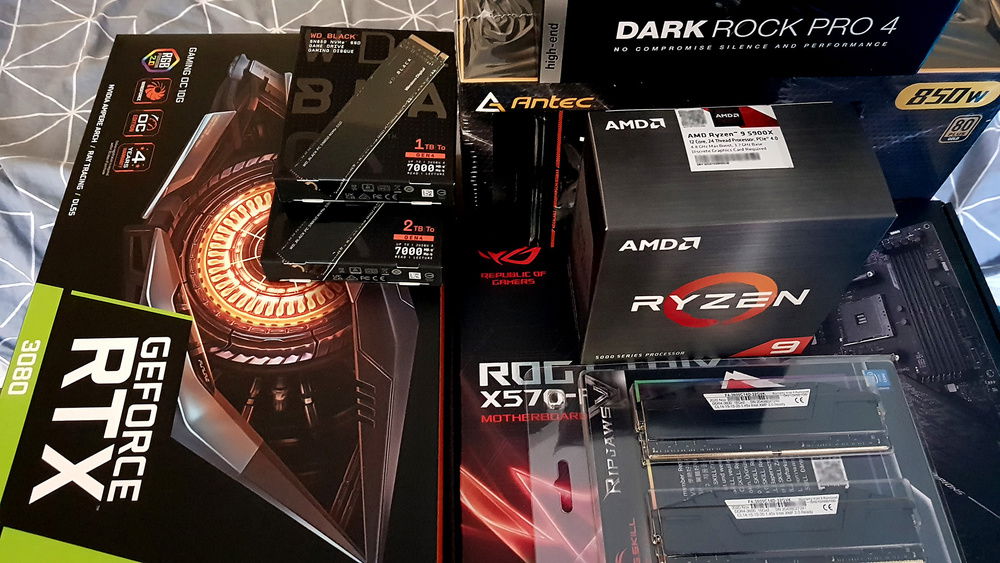 Most of the parts giddily unpacked the second they arrived.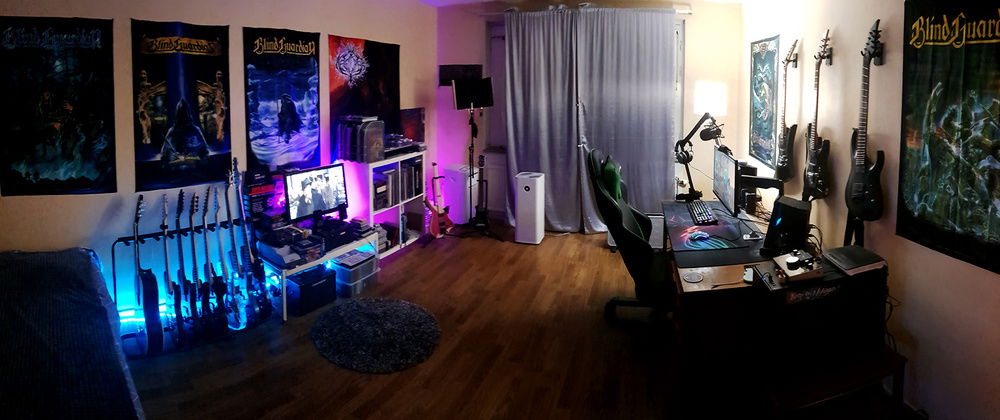 The nerdbase context. Note - 1. That's actually the old PC, but from that angle (and bad lighting) the case doesn't really look any different (Define R6 -> 7), and 2. I dressed the disgusting old wooden desk in black faux leather, actually turned out really well for a cheap and easy project.