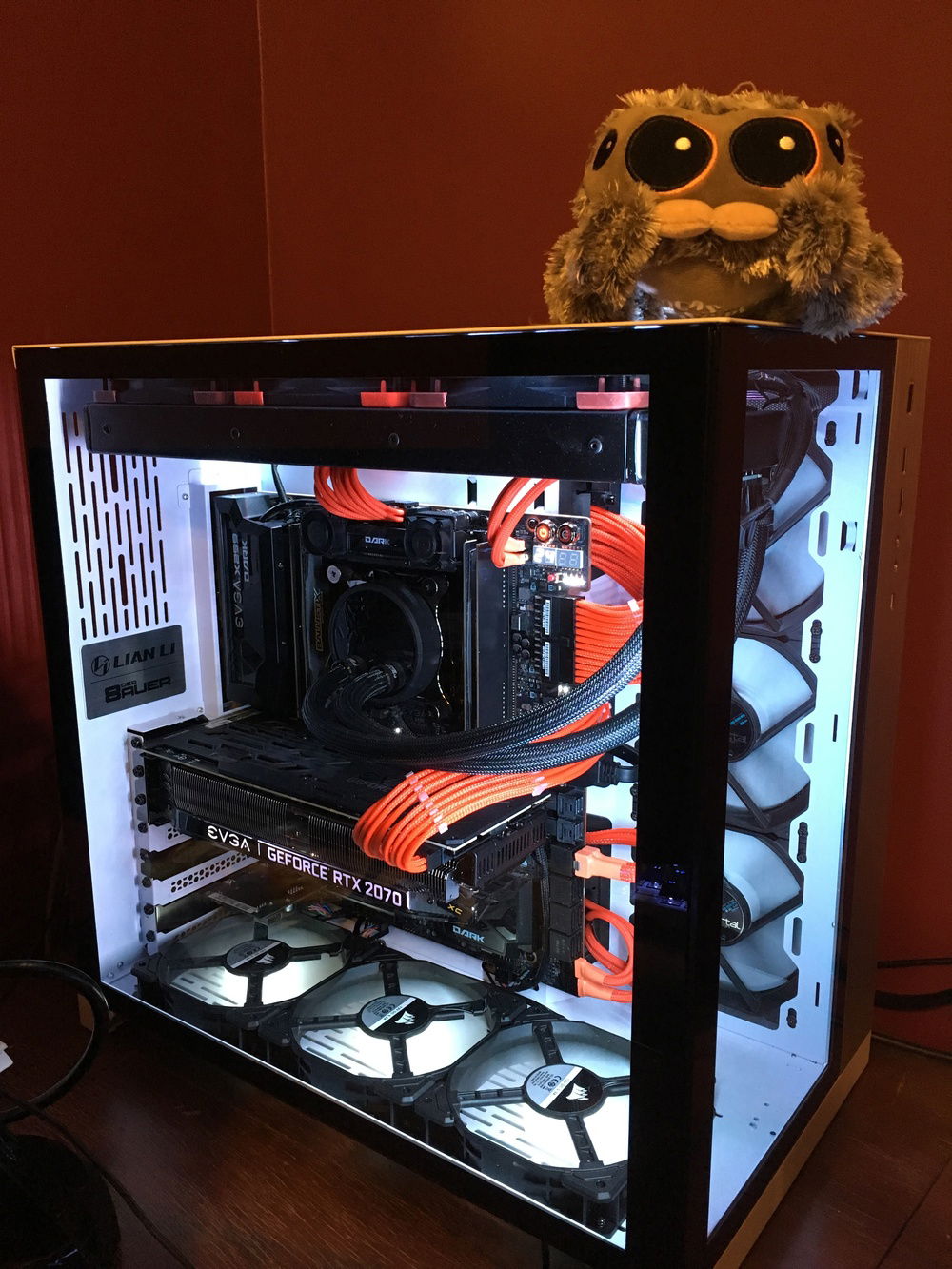 Gotta love the way the orange stands out against the white and black! Lucas for scale!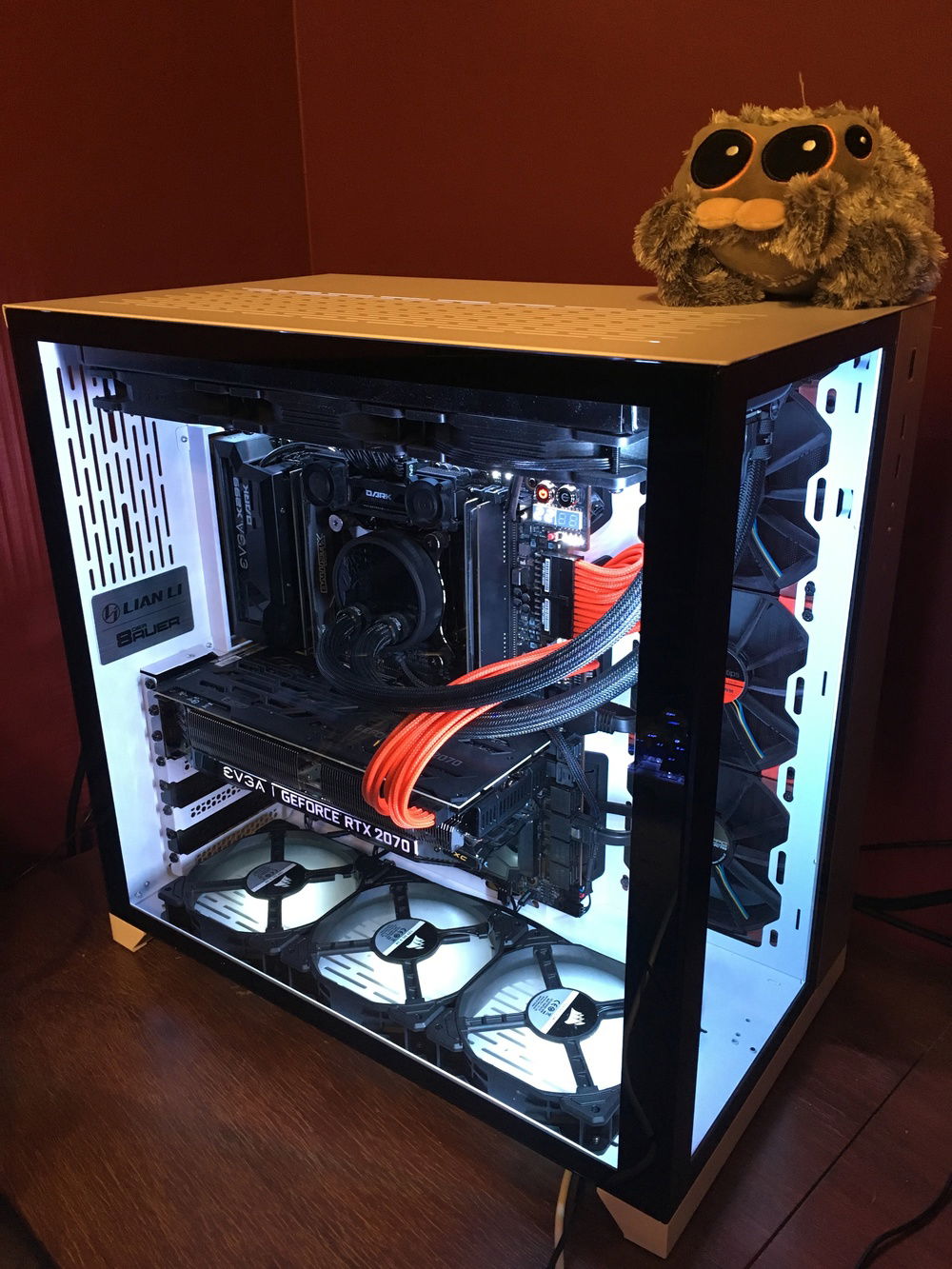 This is my first tempered glass case, and I must say, I understand why it's such a trend in the case world.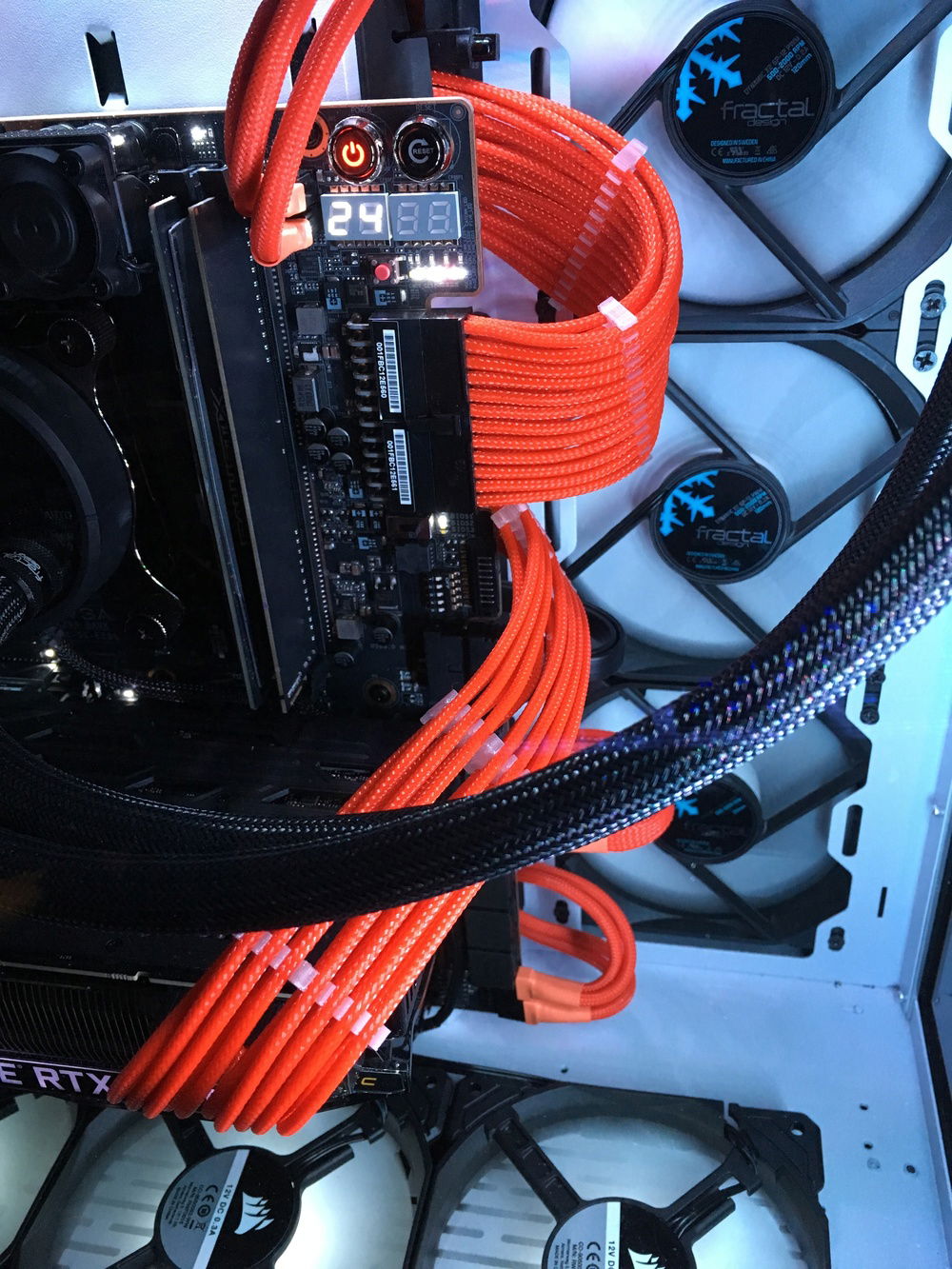 I tried some cable combs for the first time. I don't think I bought enough, so there are still some uneven cables, but I can see the appeal I suppose.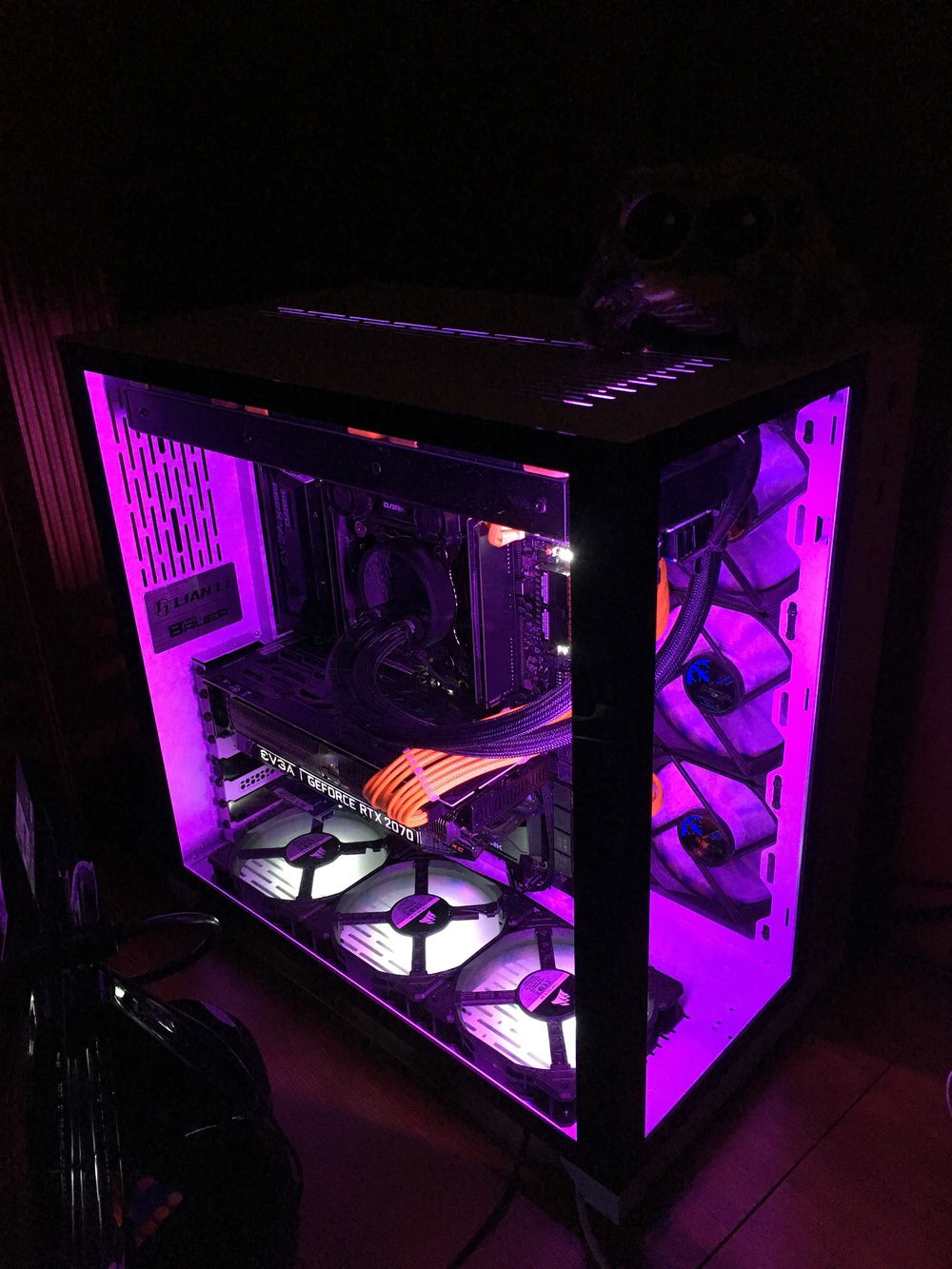 EVGA Associate code: AM9U4OKRFXV9PSE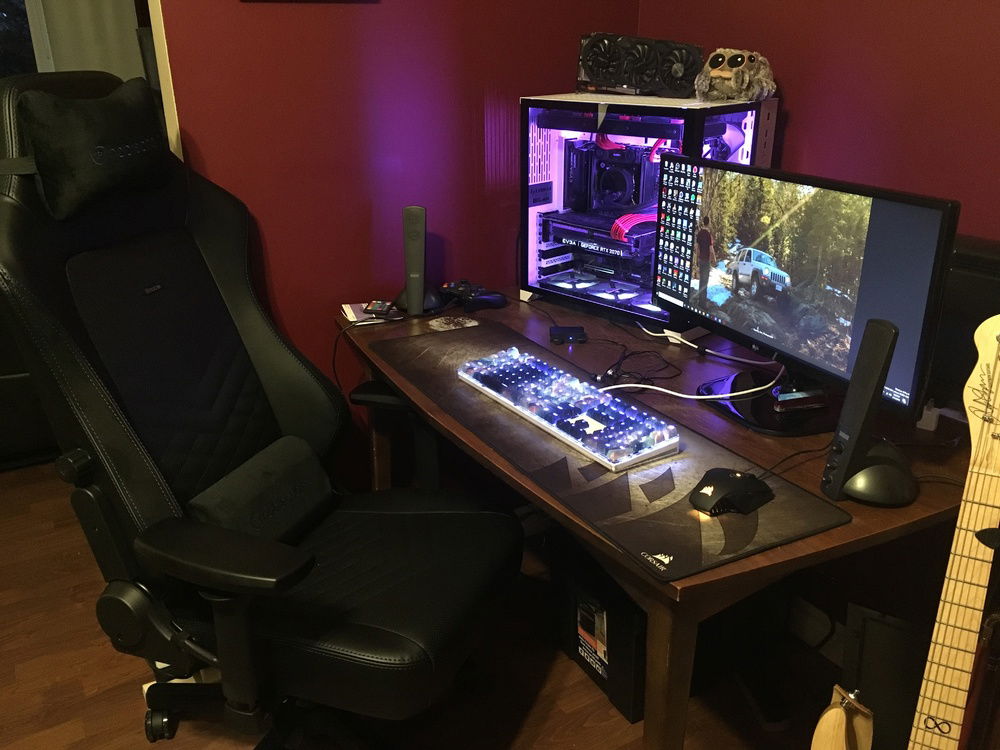 Finally! A complete setup!