The power button was replaced for a more unique look.
The LED bar from the GPU had to be removed to make it fit.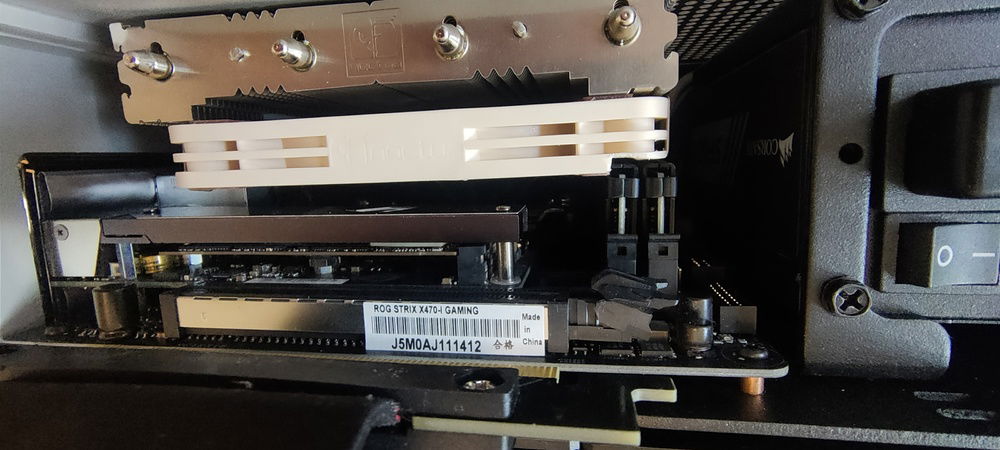 Talking about RAM clearance. Replaced the 92mm with a 120mm slim fan for better cooling.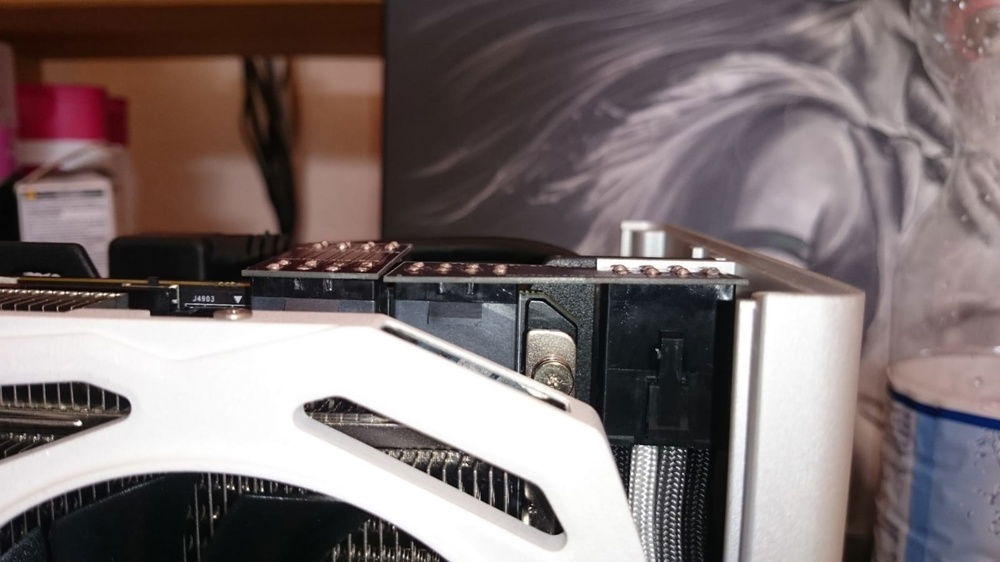 The small flex in one of the adapters was fixed by straitening the cable.
The old config with the small-tophat still attached.