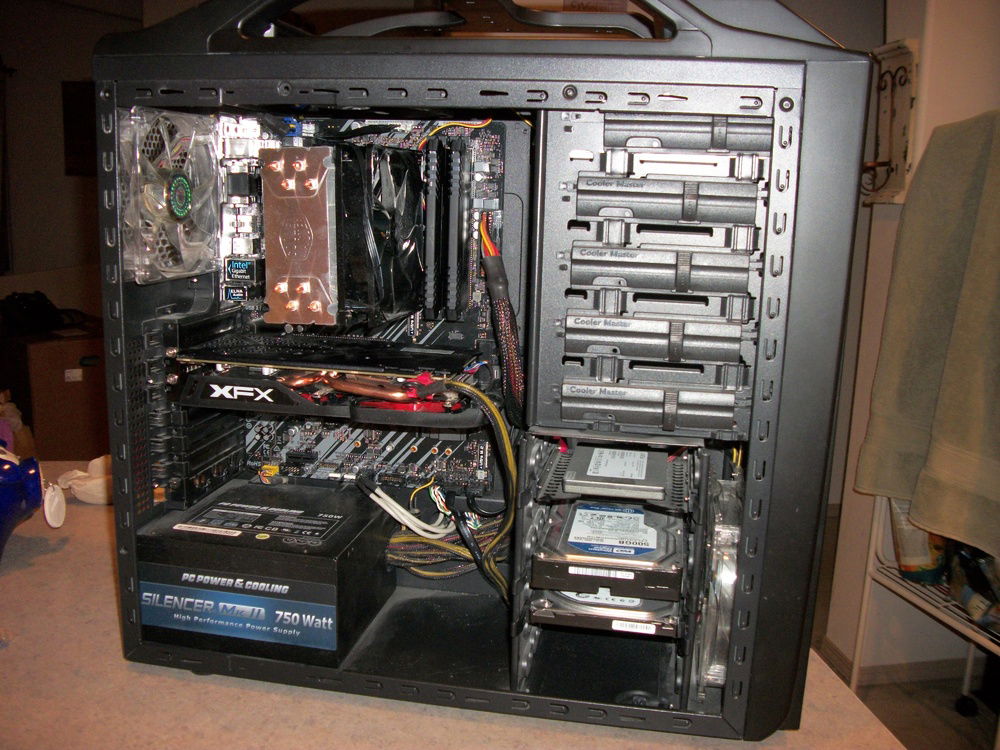 The insides. I long for modern cable management.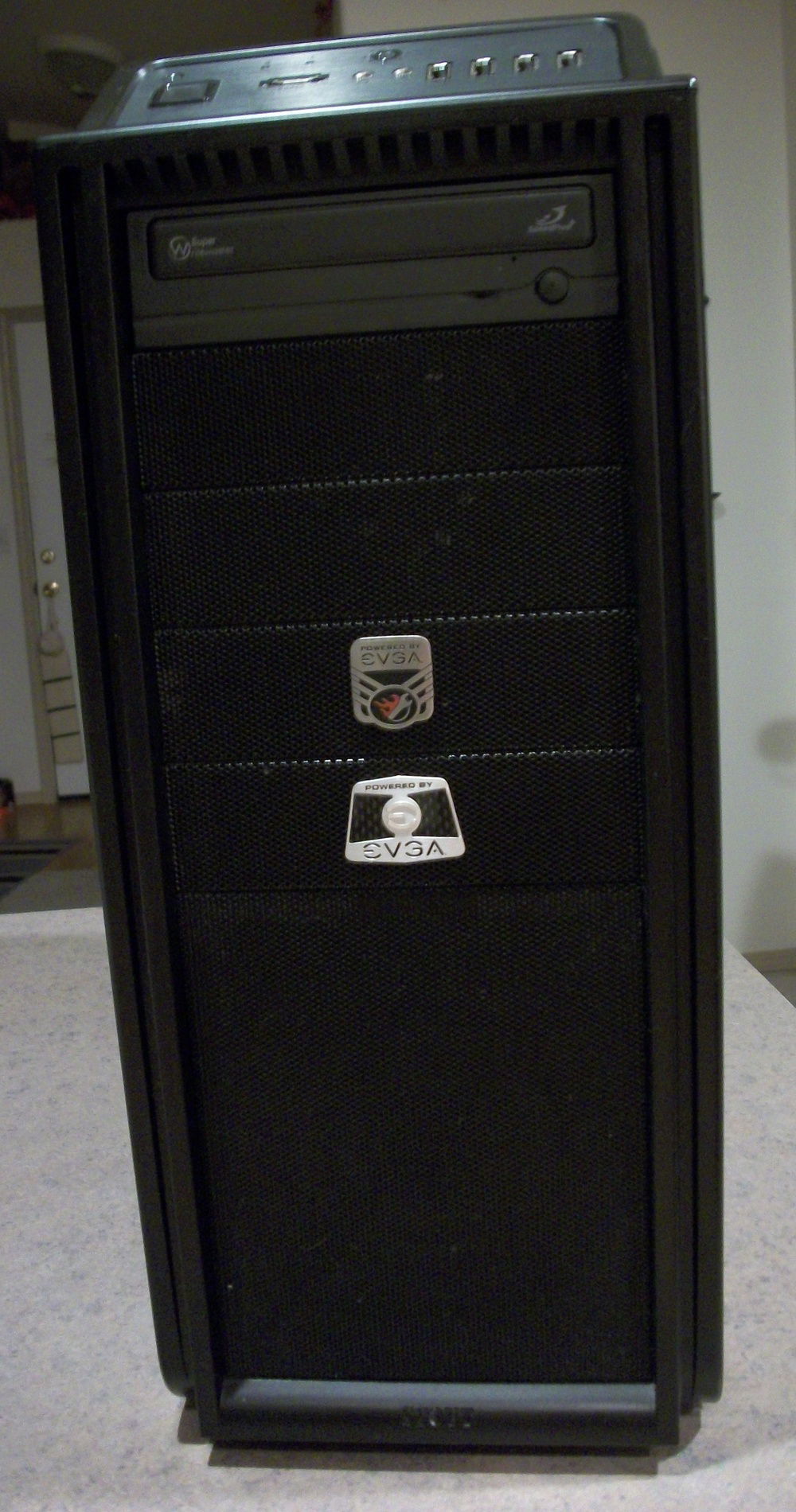 Original EVGA badging remains for posterity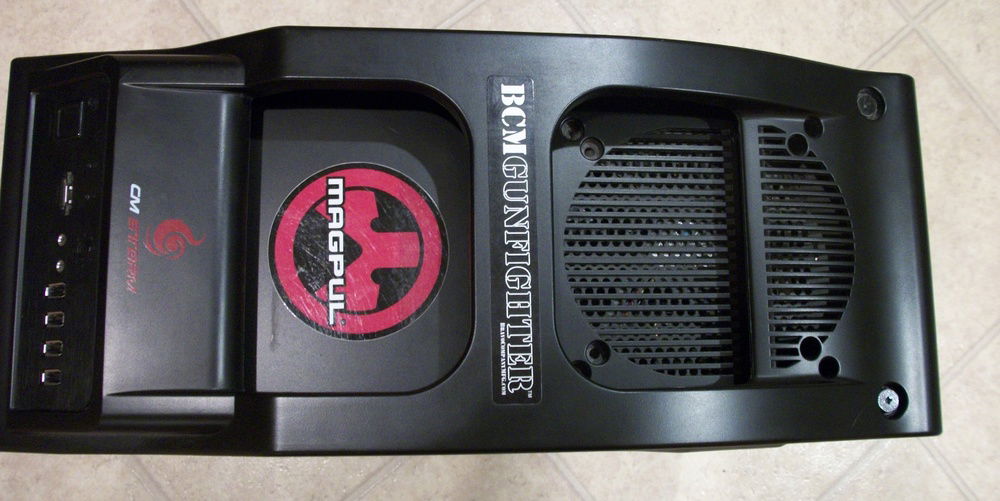 Some sweet stick - I mean decals!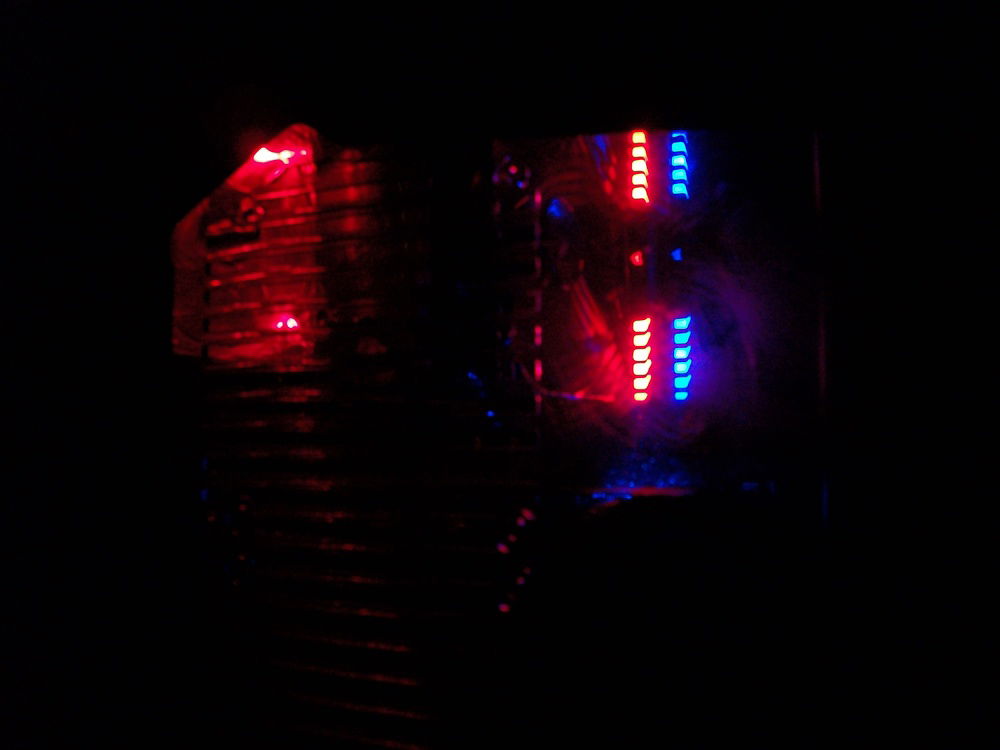 Since my case fans are red, I have a blue LED on my GPU, and the RAM heat spreaders reminded me of a light bar; I went with a flashing police light theme.