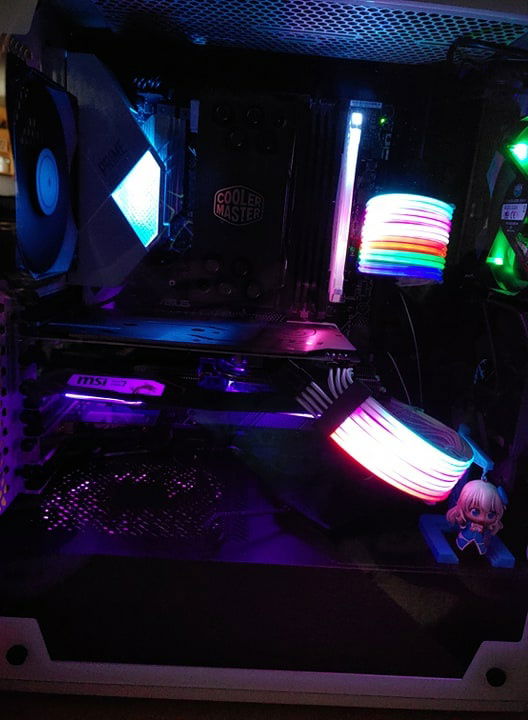 Got a nu gee pee yuu (MSI RTX 2060 Gaming X). Also decked out the 24+8pin connectors with a set of Lian Li stimmer plus's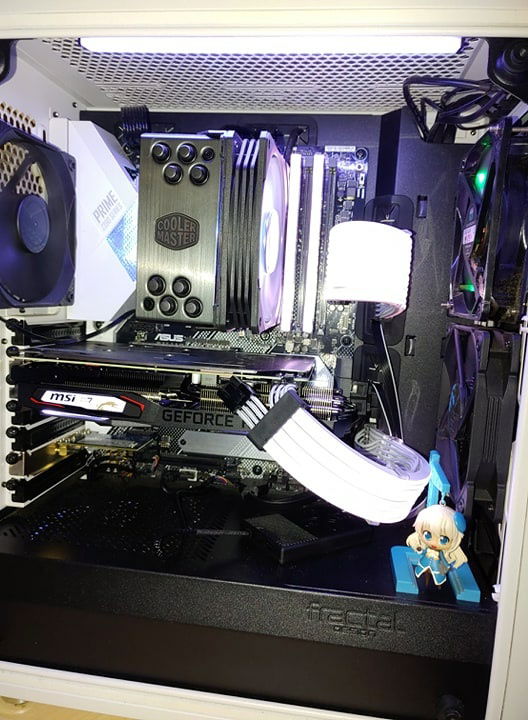 Had to try the white look too.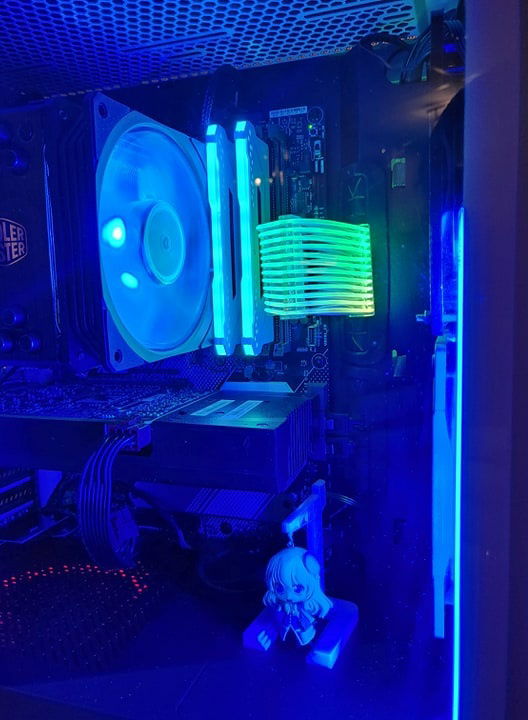 New Lian Li 28 Pin Strimer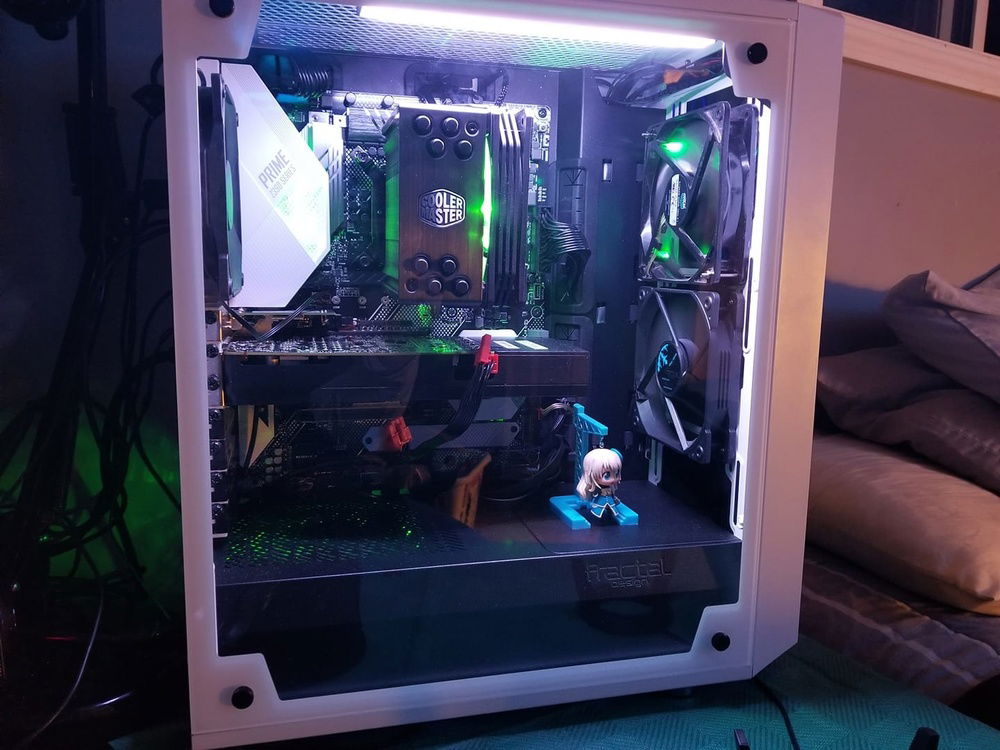 NVME SSD is right where that second 6-8pin gpu connector is right under that silver plate and the lightbar is..obvious.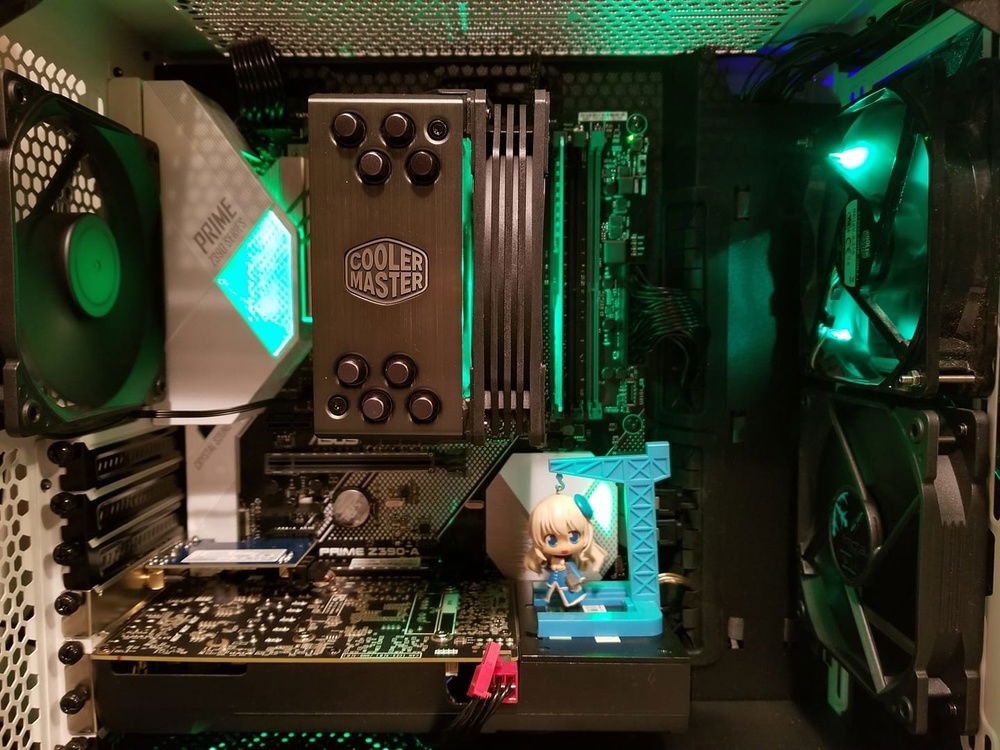 Dangling anime girl to display airflow.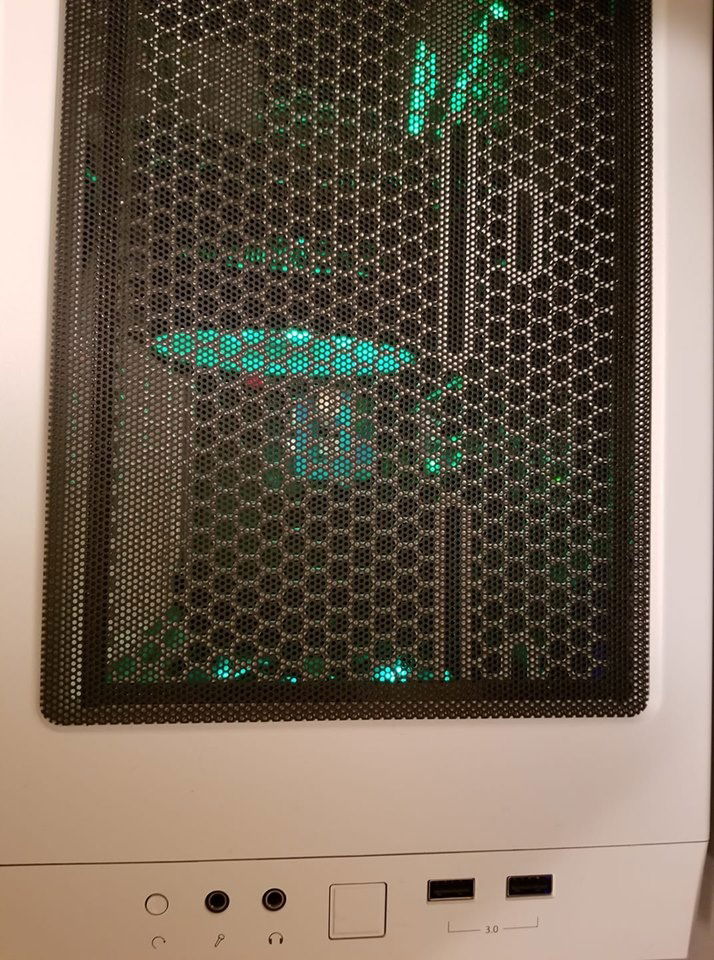 Magnet dust filter & front IO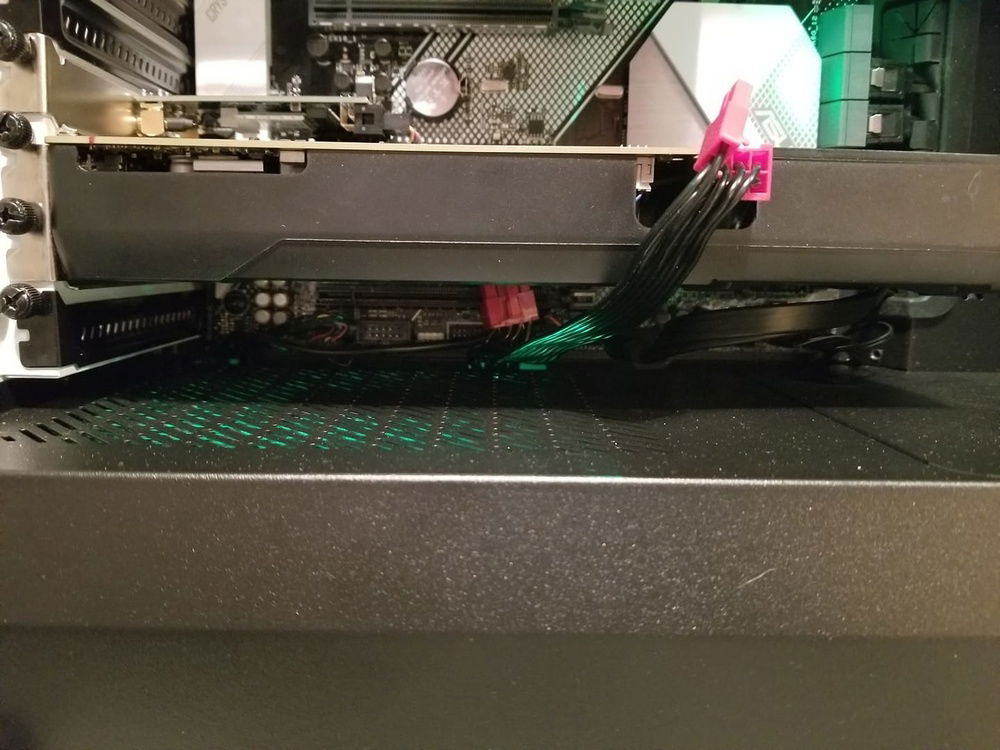 Delicious cords. Management could be better but some wonky cord vs case issues arose. Nothing getting some of them good cable mod modular cables wont fix me. (Yes I know I could use a little dusting.)