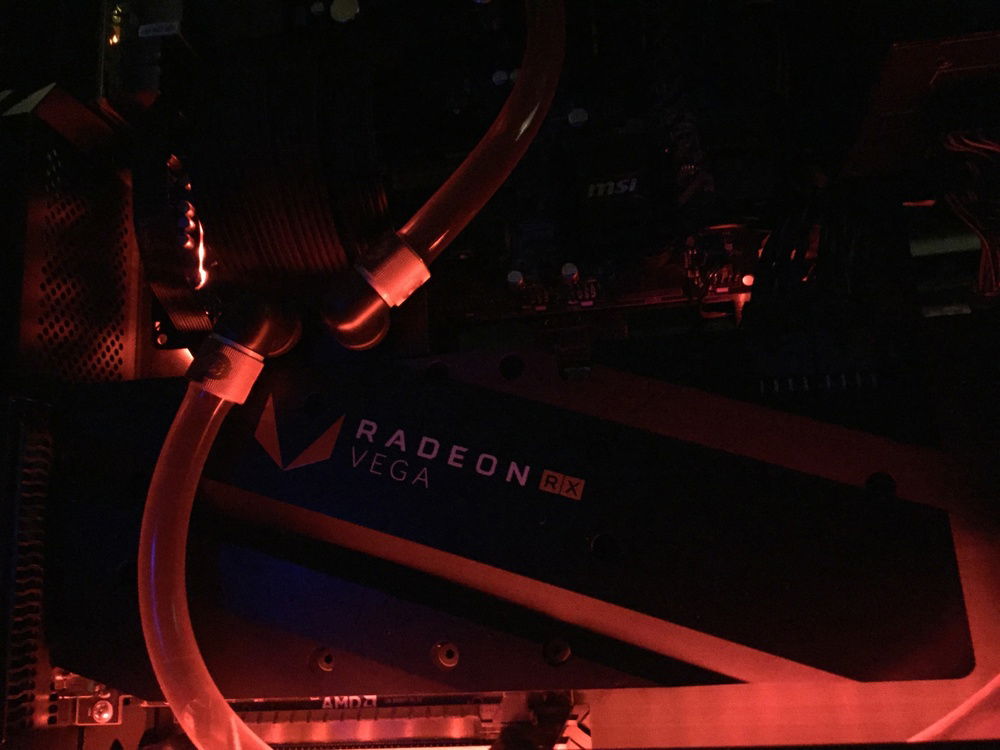 Crossfire Vega running in parallel.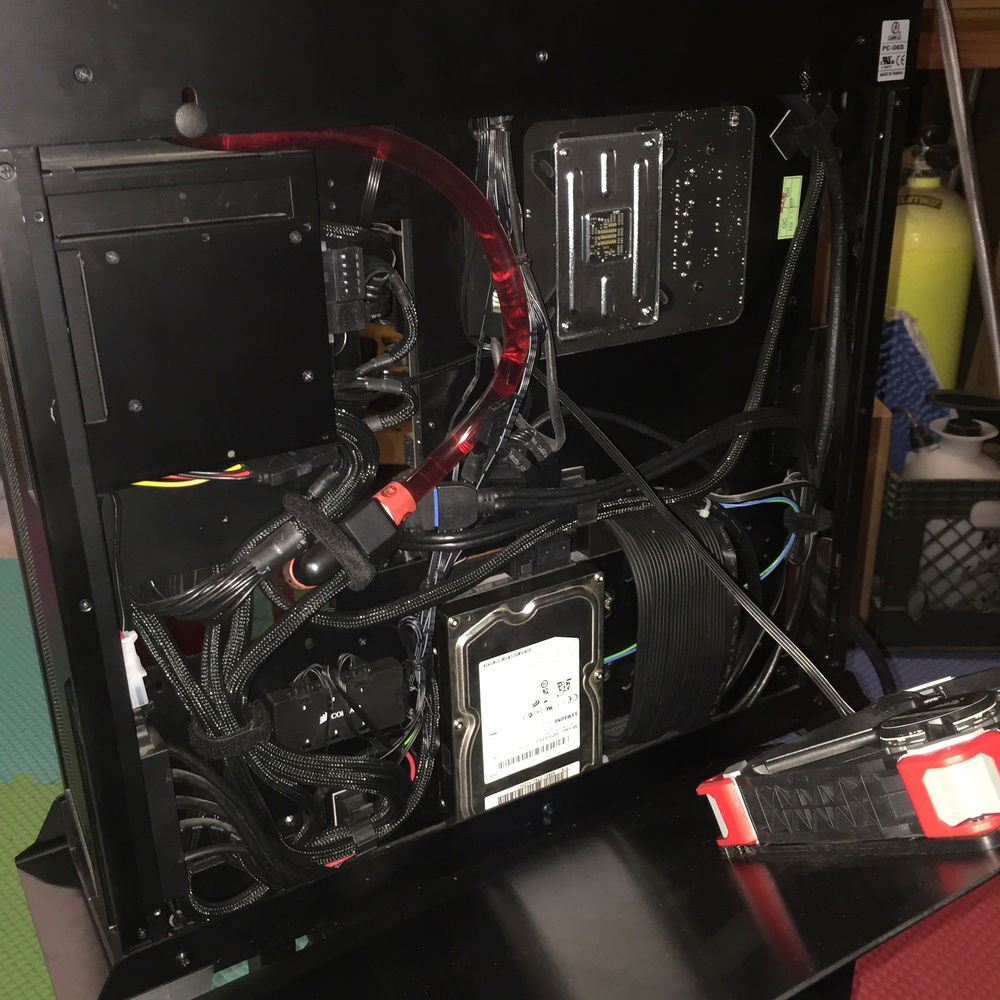 Backside. ML140 PRO LED Red. Drain Port.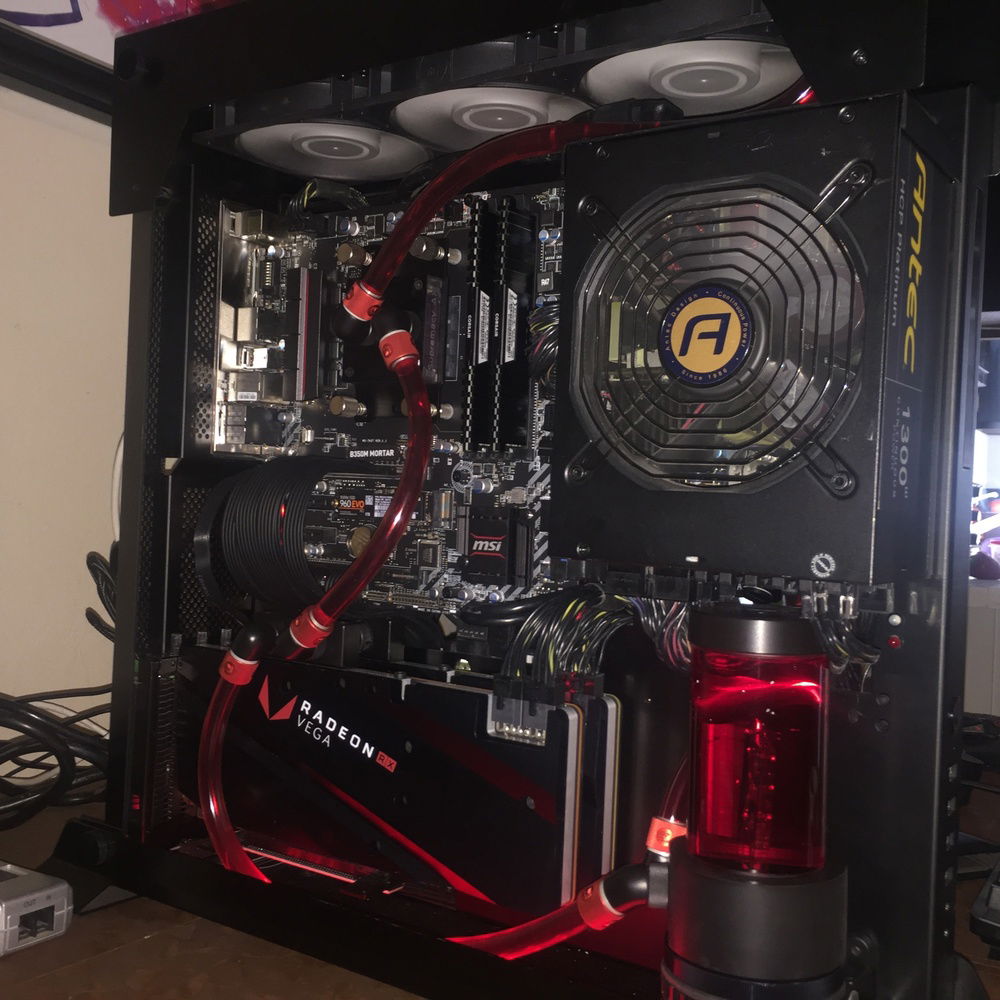 Added EK-CRYOFUEL Blood Red. First run with 1300w PSU and no RGB radiator fans.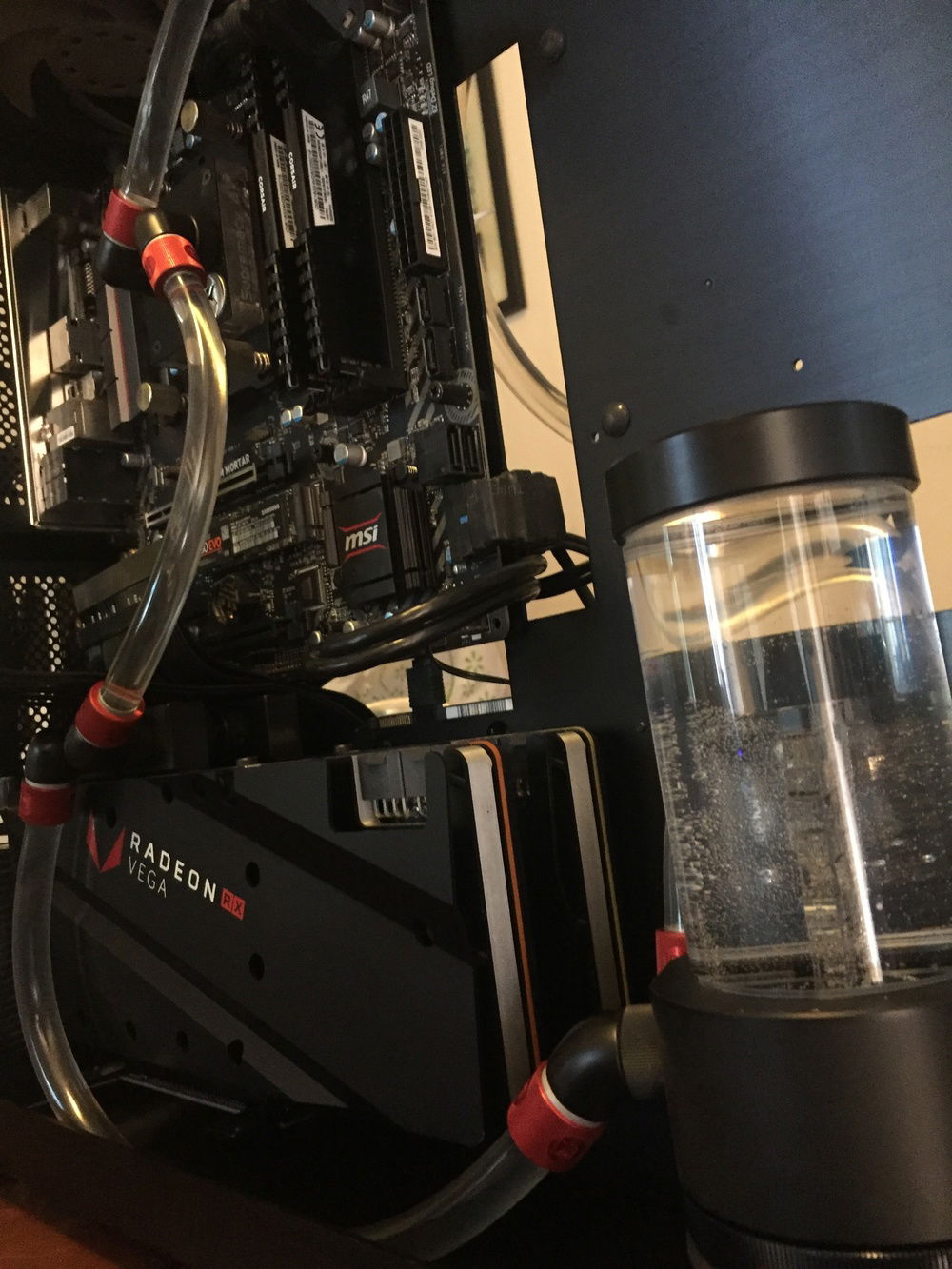 Testing the loop for leaks.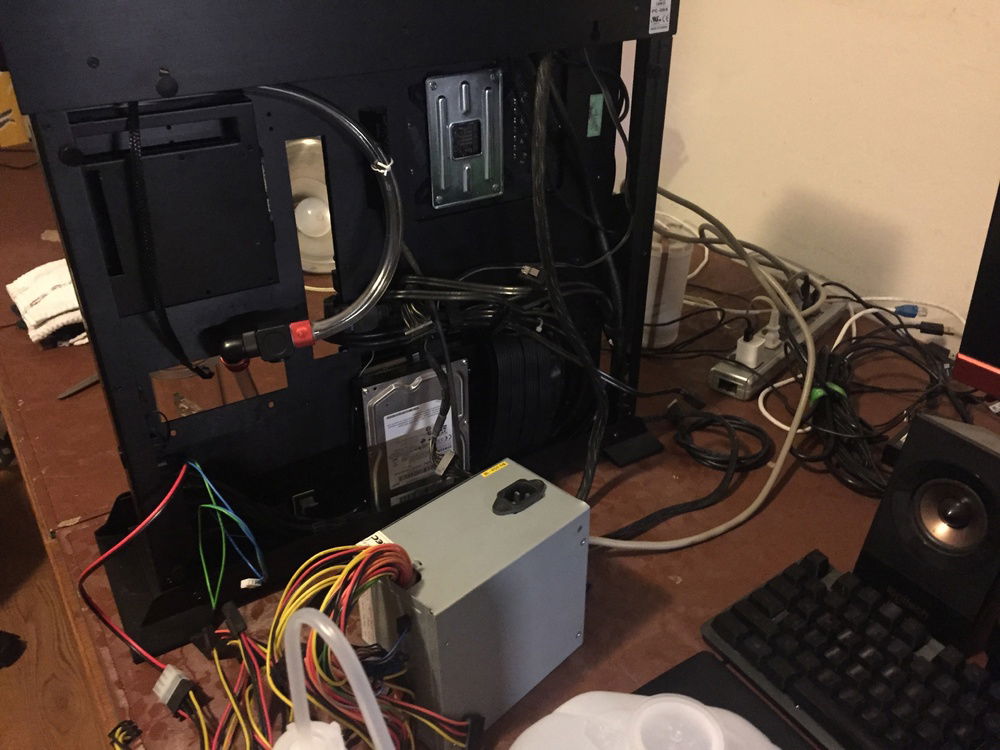 Filling loop using a spare PSU for quick on/off.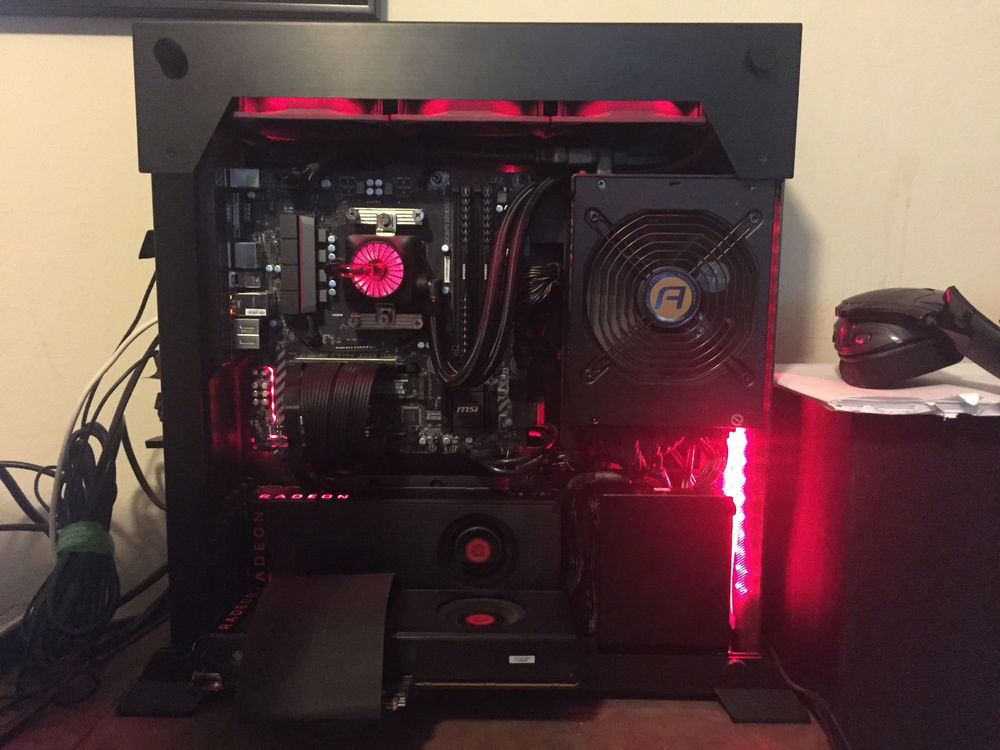 One final look before EKWB.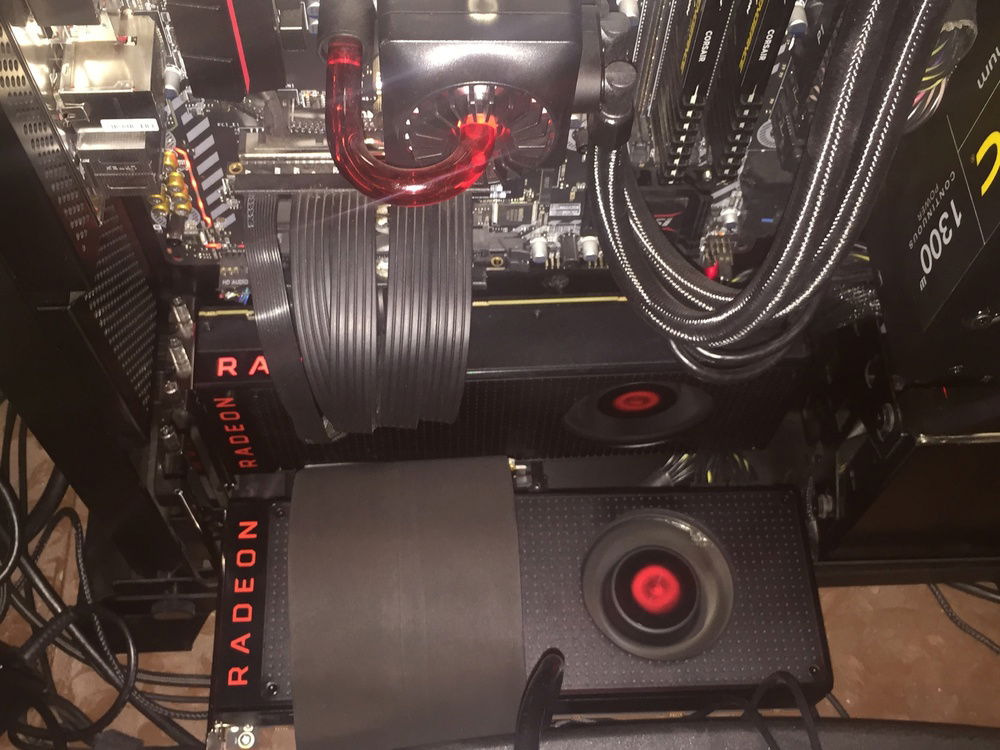 Testing out different types of PCI-E cables. Temporary crossfire solution until the custom EKWB kit came.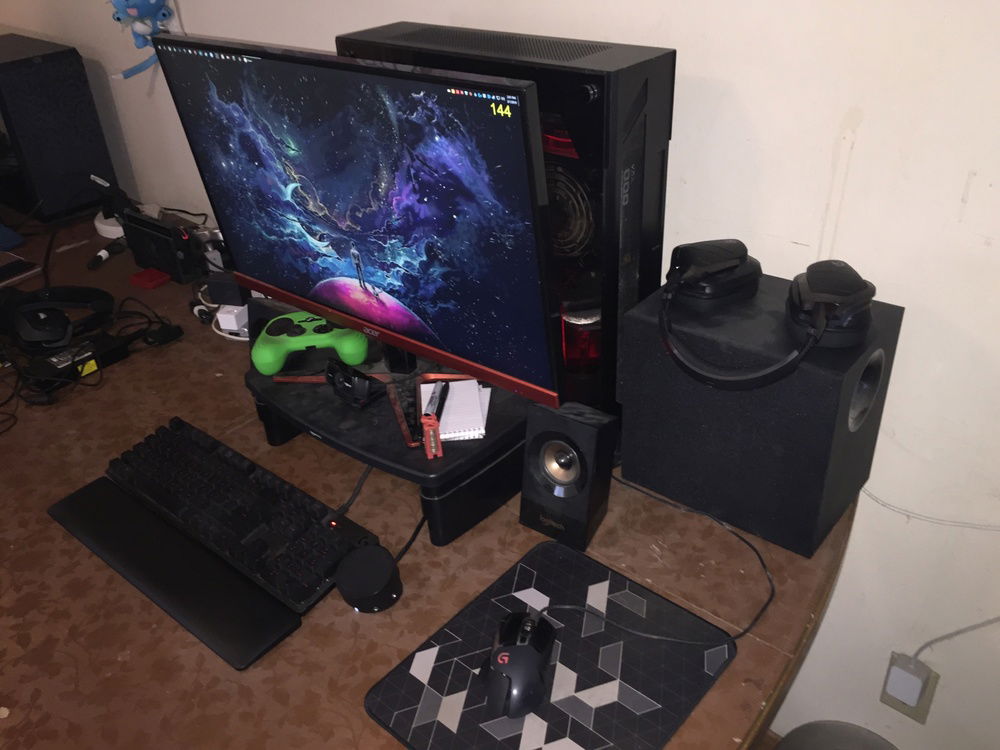 You dirty little desk, you...