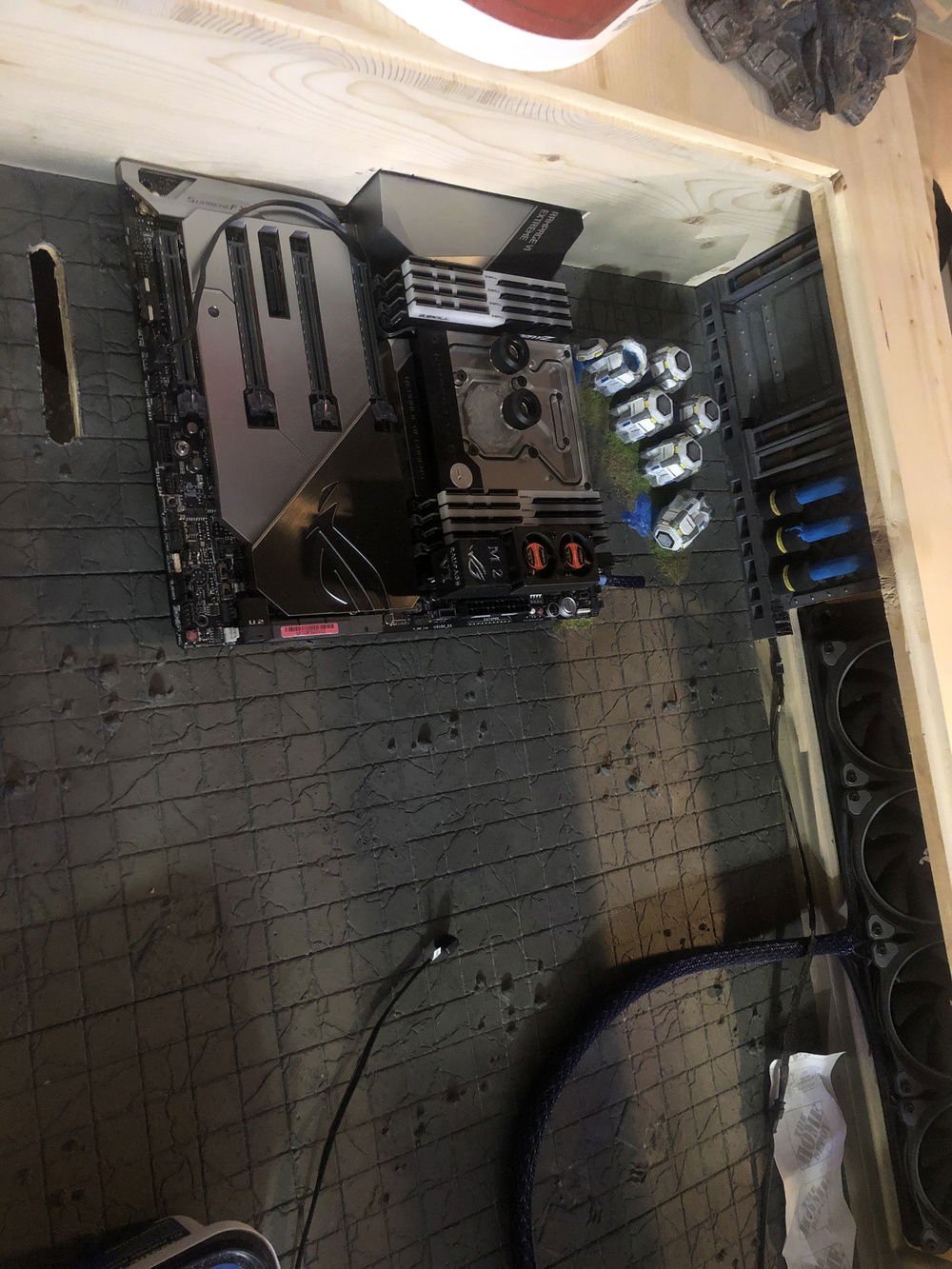 bottom printed tile layout flooring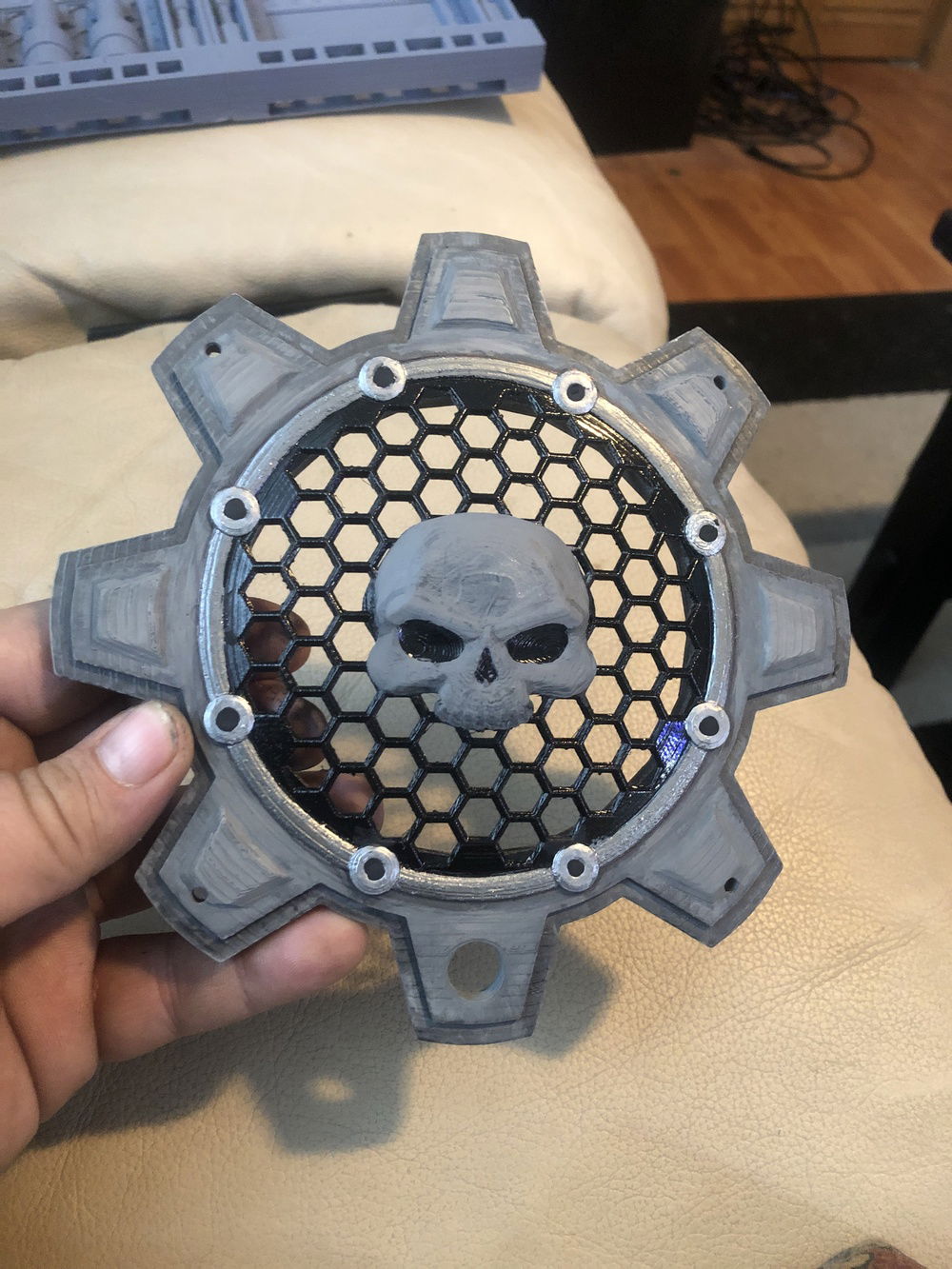 120mm fan 3d print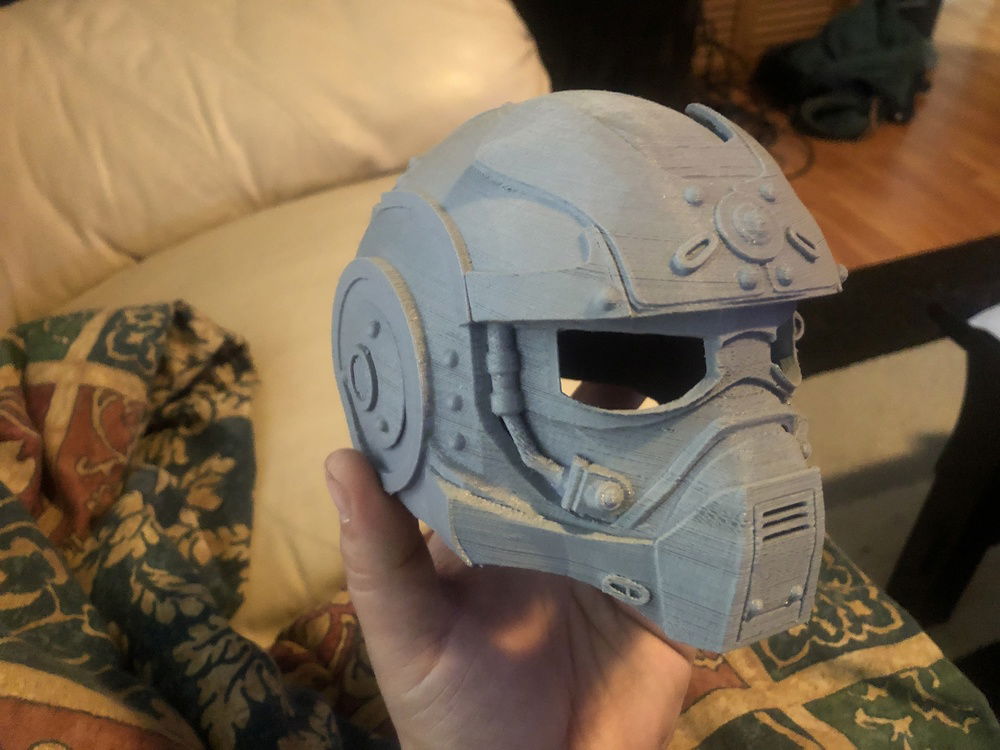 carmine helmet 3d print that sits on top of my yeti boom mic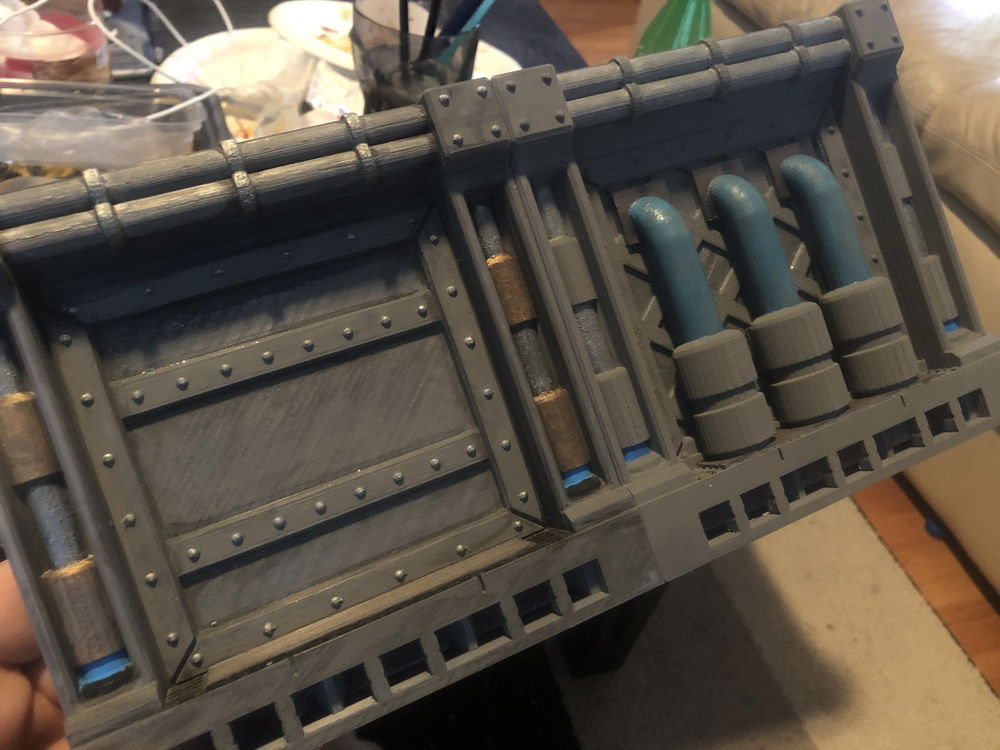 back wall 3d prints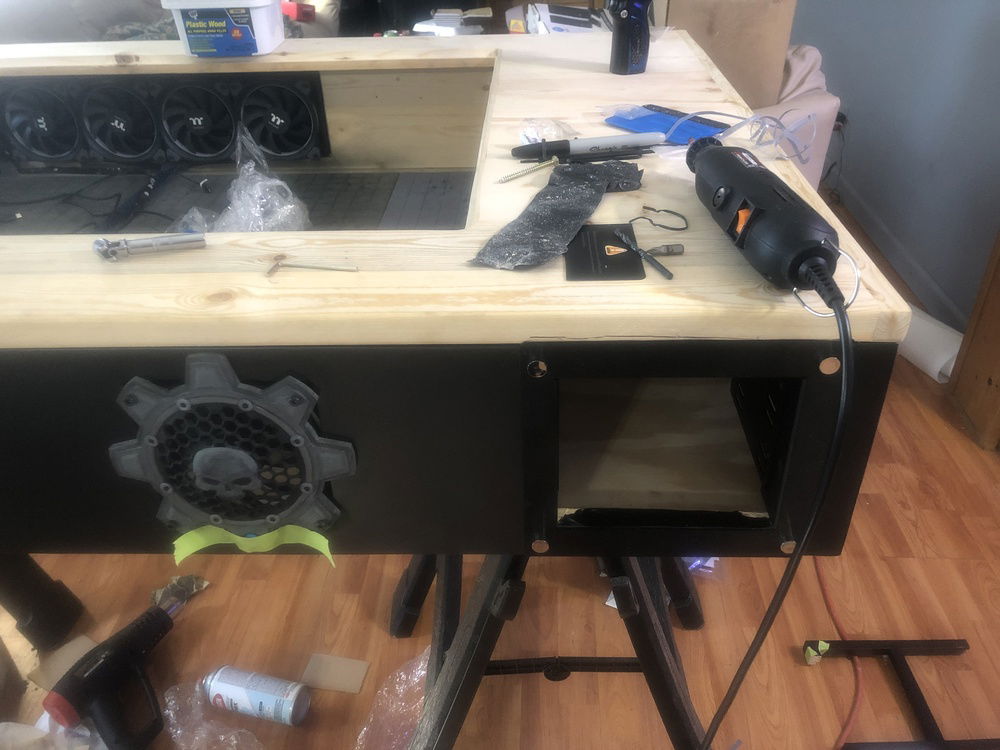 front now wrapped, with 3 bay cage insert and 120mm fan mounted
radiator mounted in back opening of desk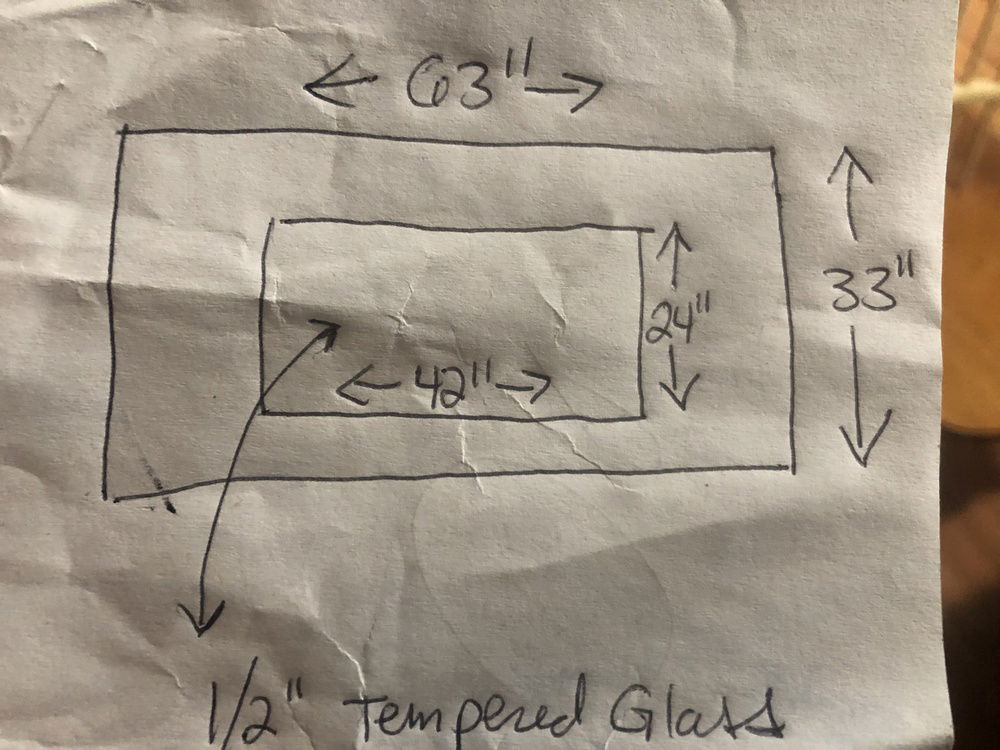 where the whole project began... not a napkin but its close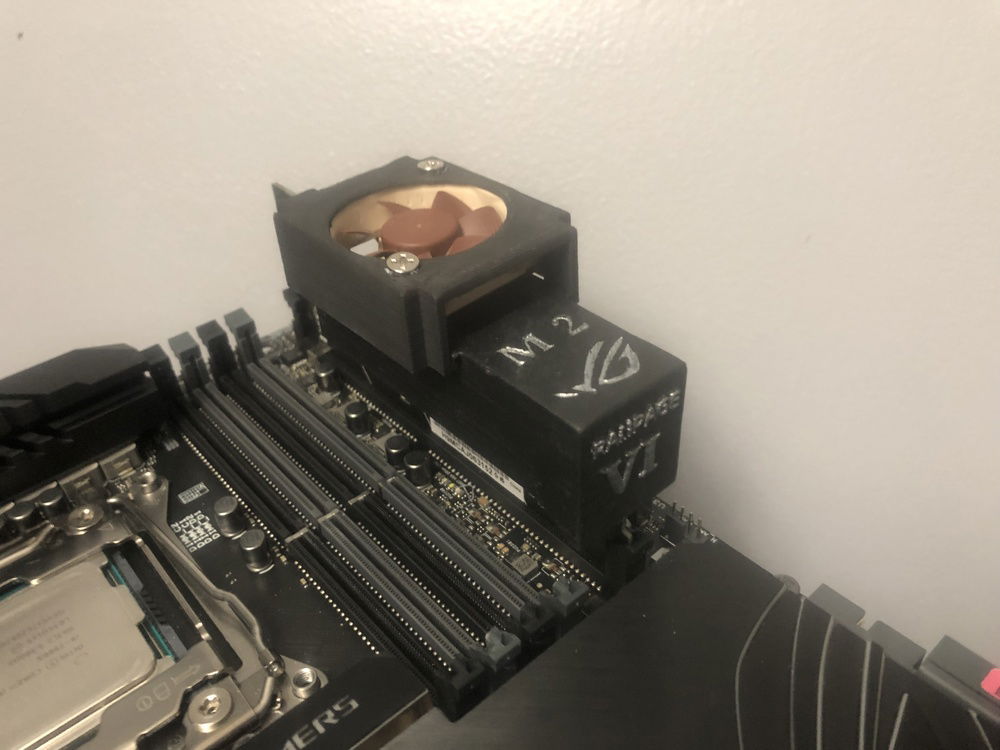 custom created 3d printed nvme riser card fan mount with airflow channels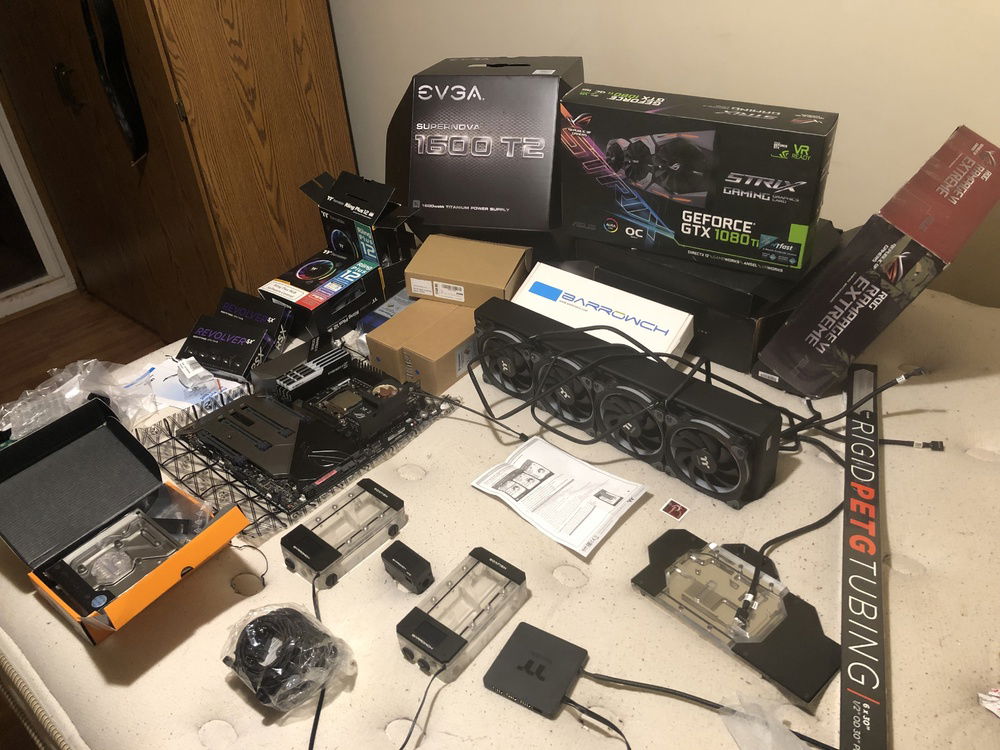 the first mess of parts delivered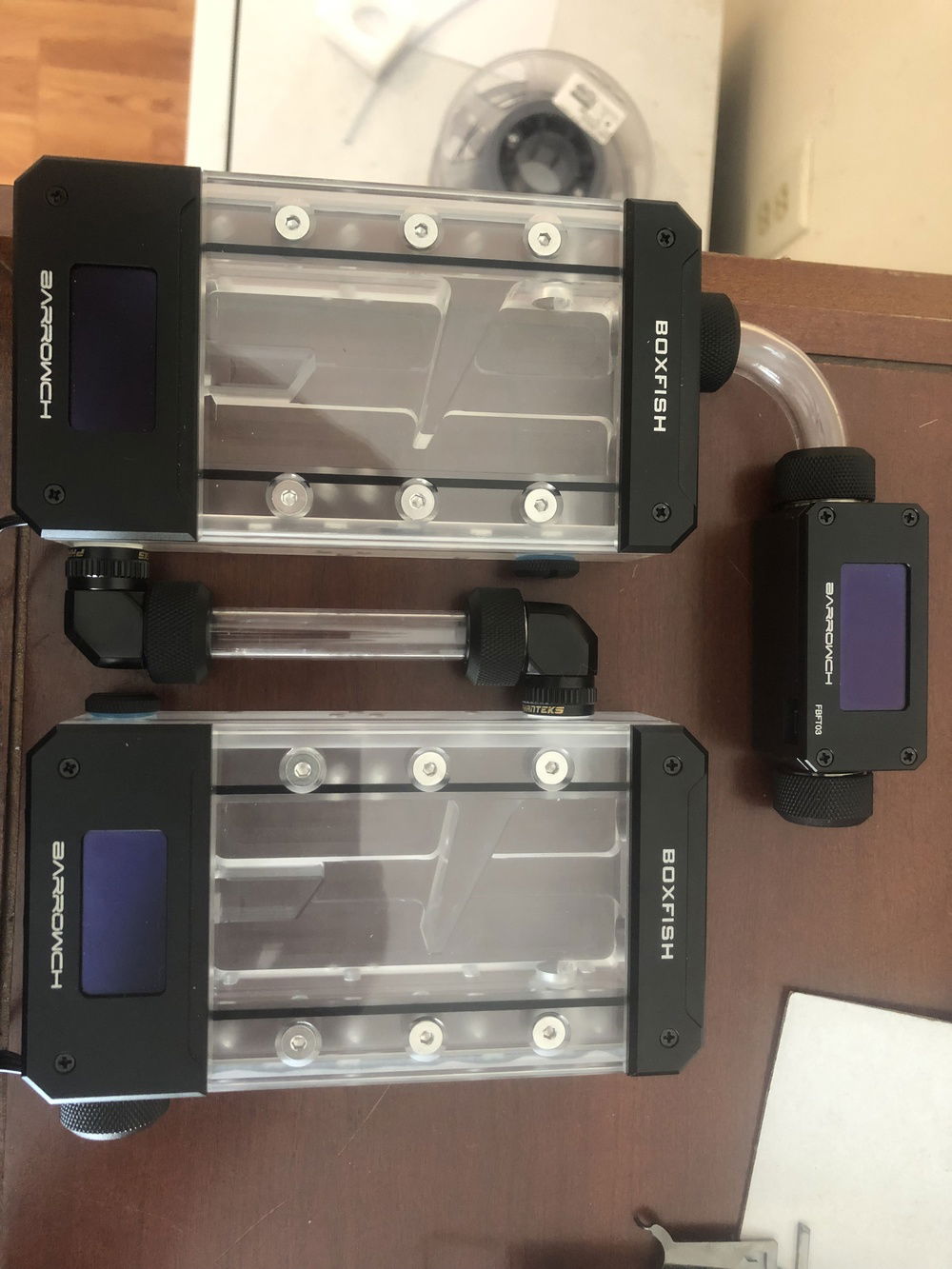 barrow boxfish reservoir and oled flow meter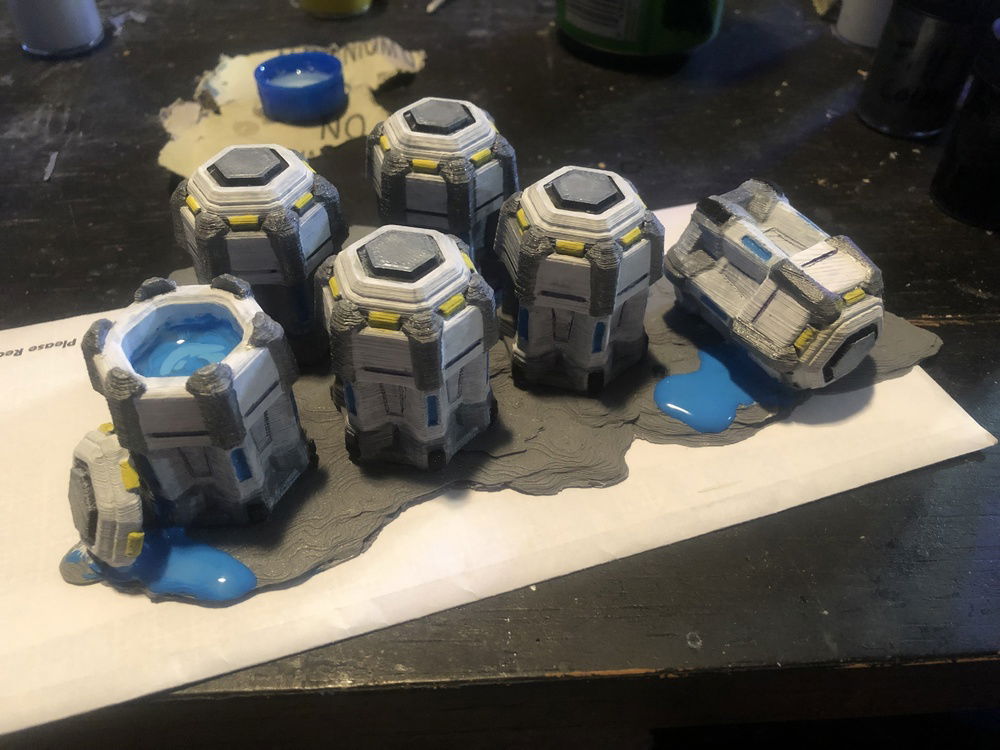 3d printed barrels with spill..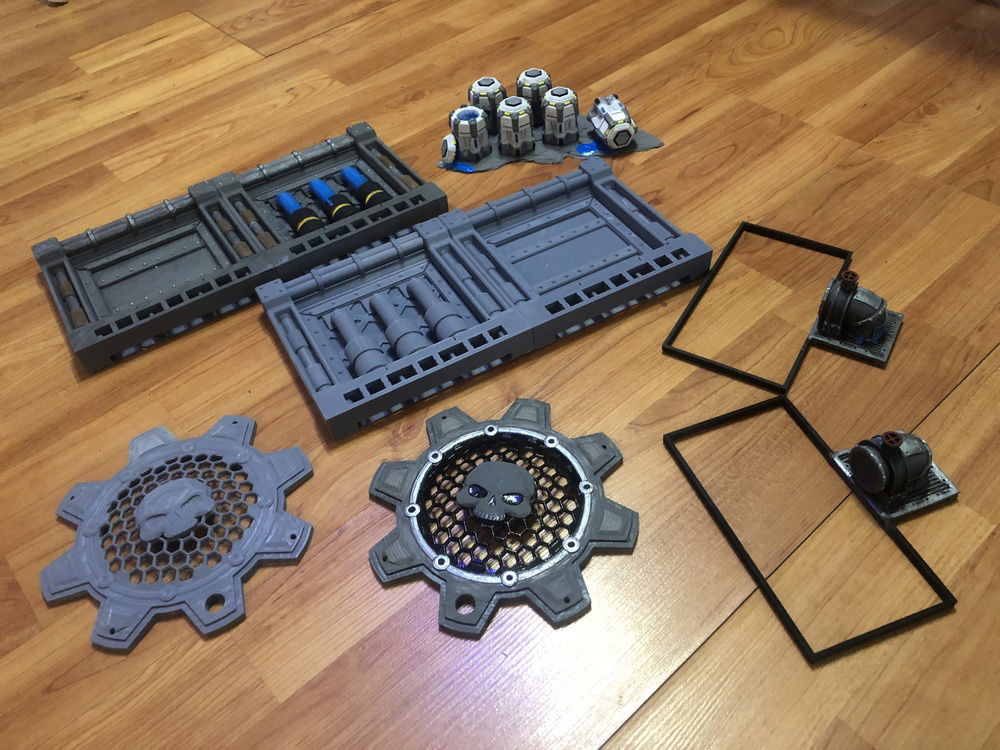 first batch of 3d printed extras for the desk
one finished one untouched, both have the reset and power button drilled thru the bottom of the fan itself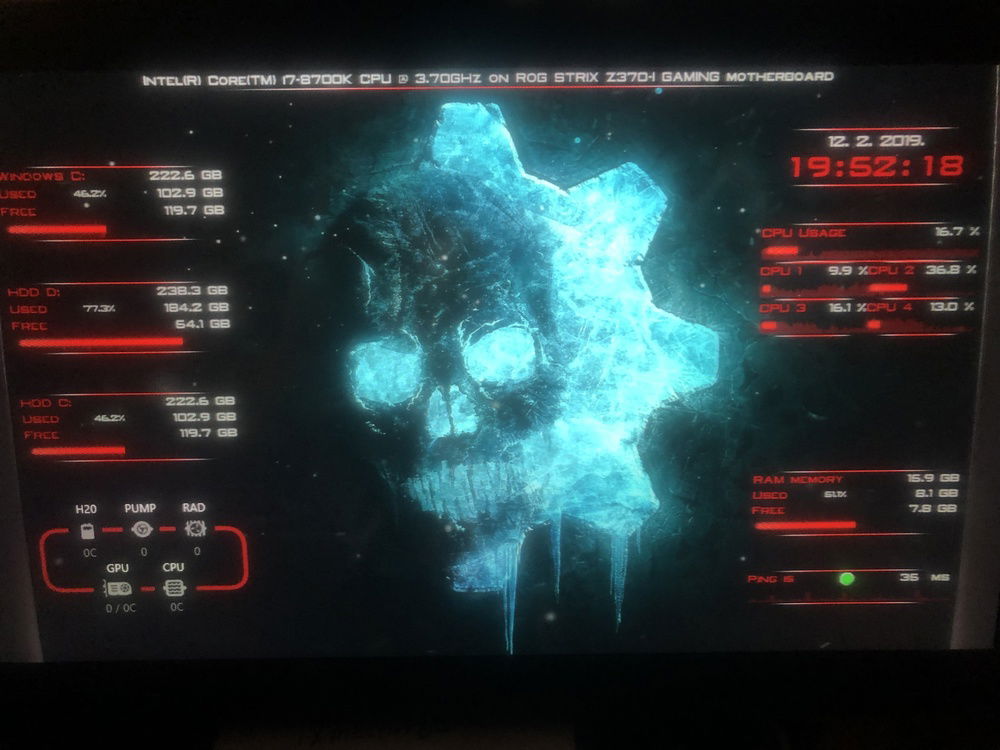 rainmeter monitor that shows up on the small monitor inside the desk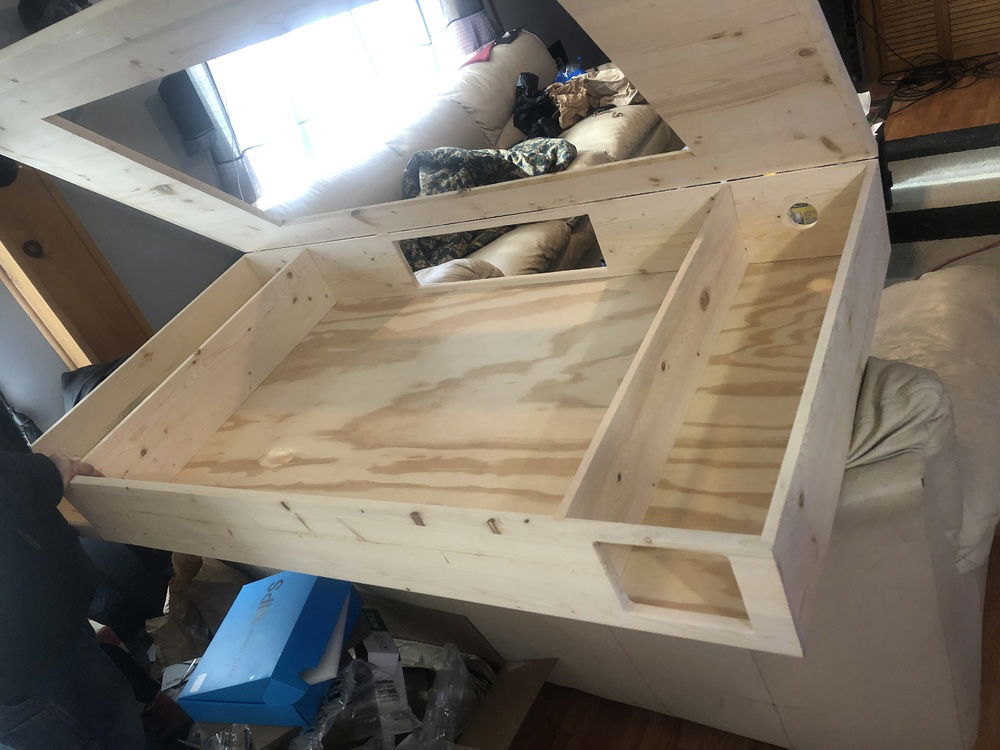 the desk! finally finished custom built after a month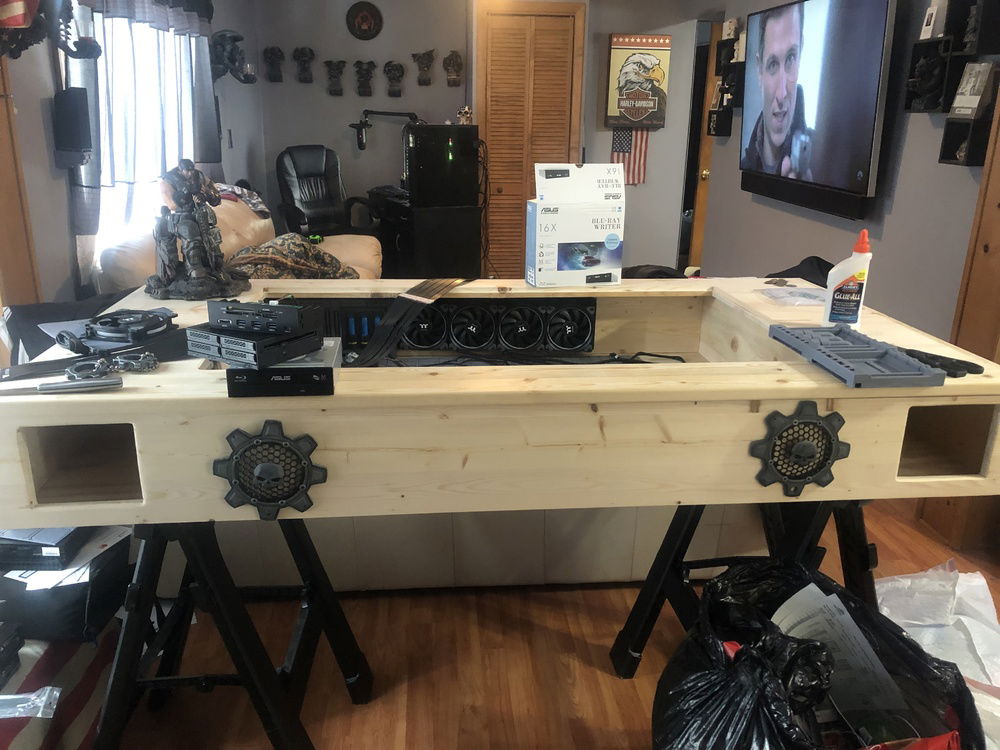 fitting parts first time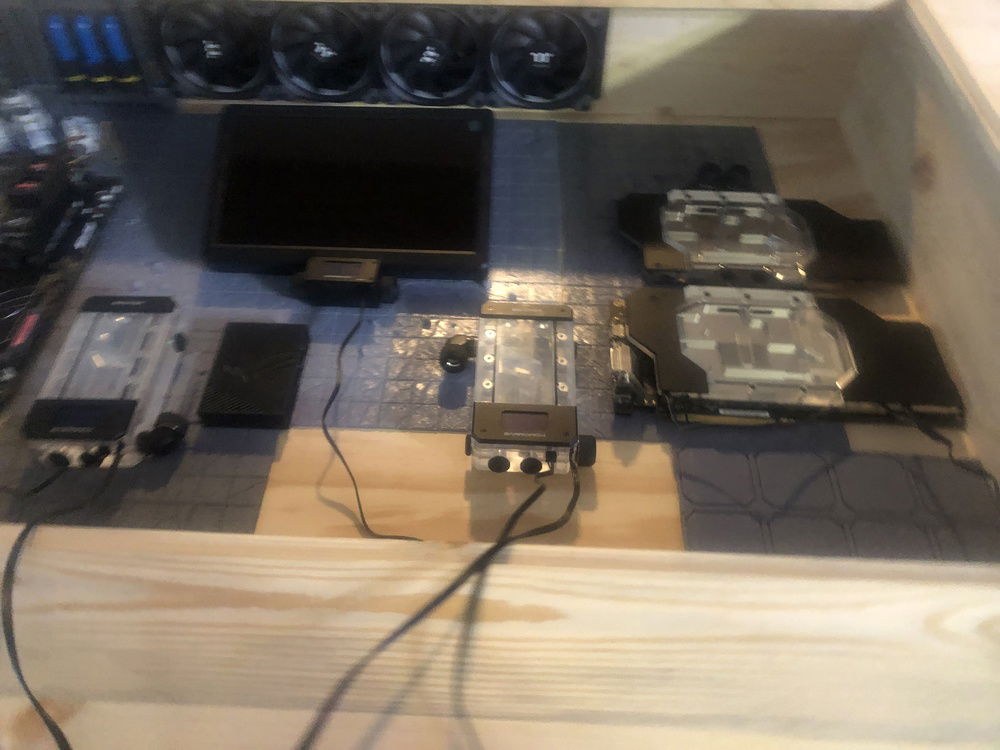 deciding on the layout inside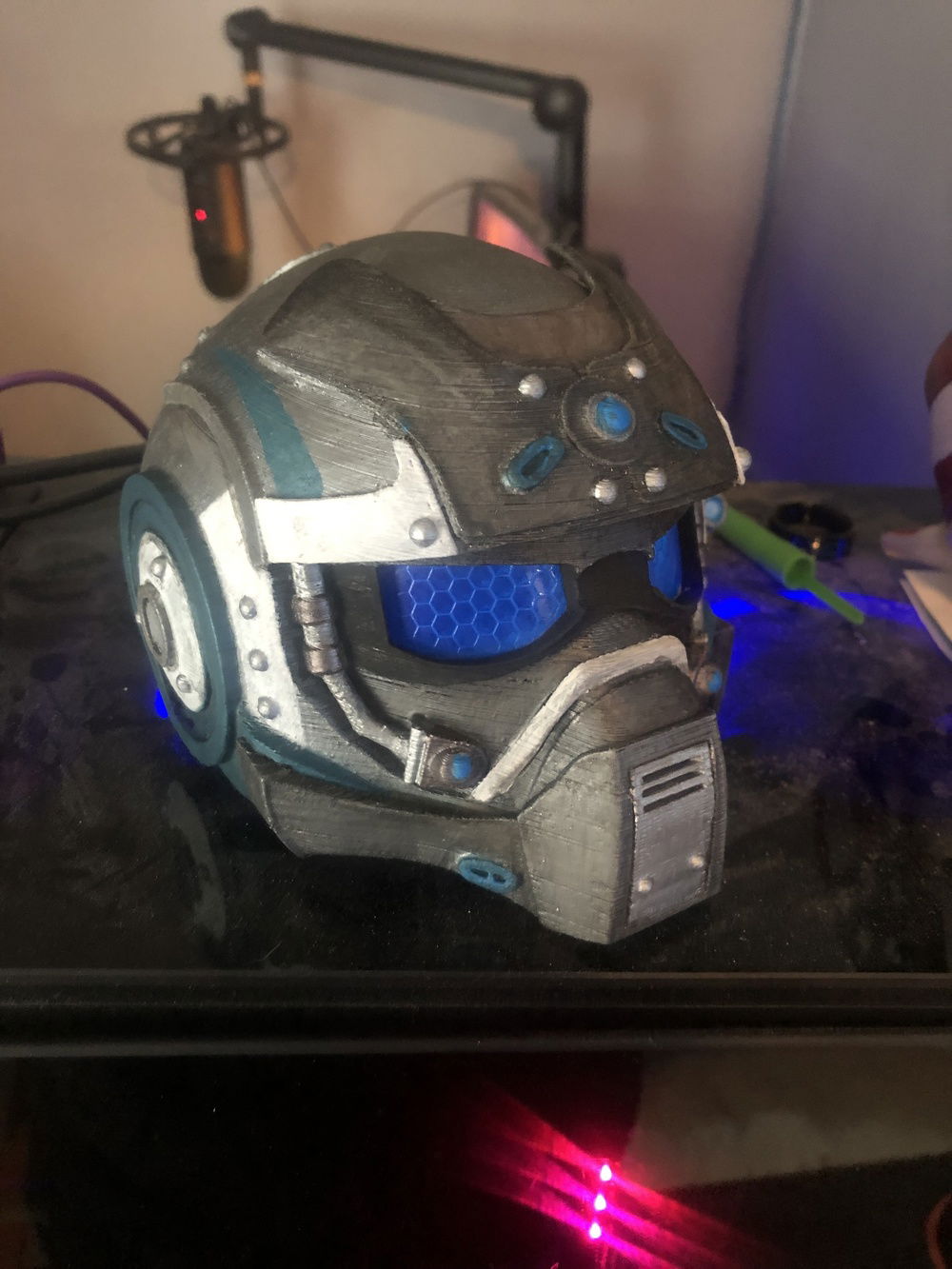 carmine helmet finished painted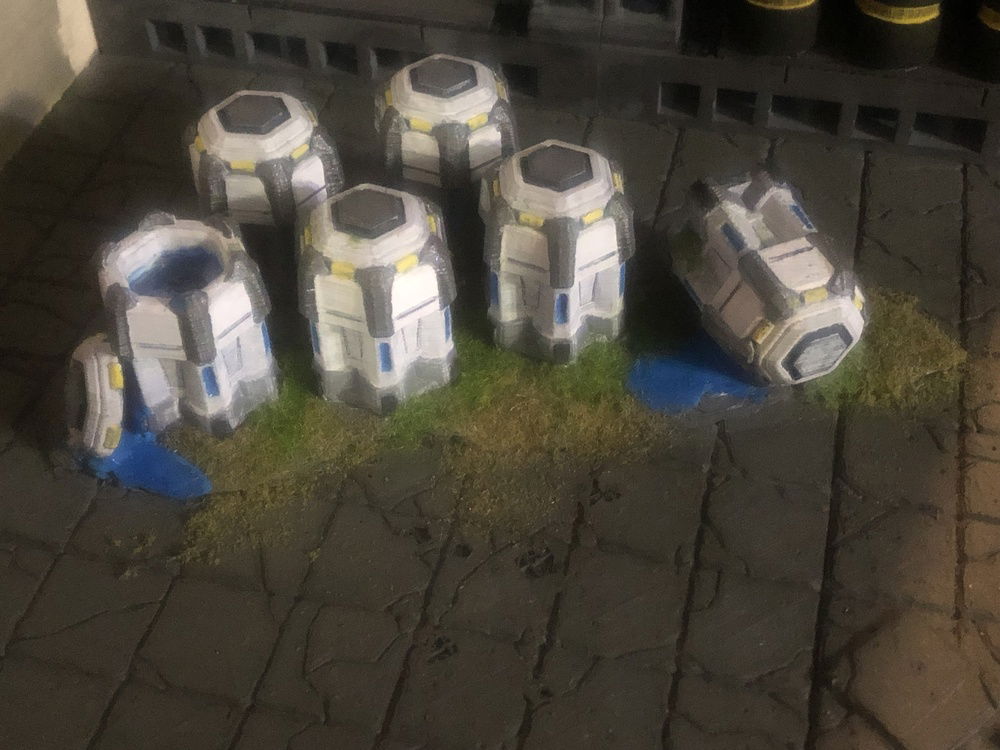 barrells finished painted and glued down with grass texture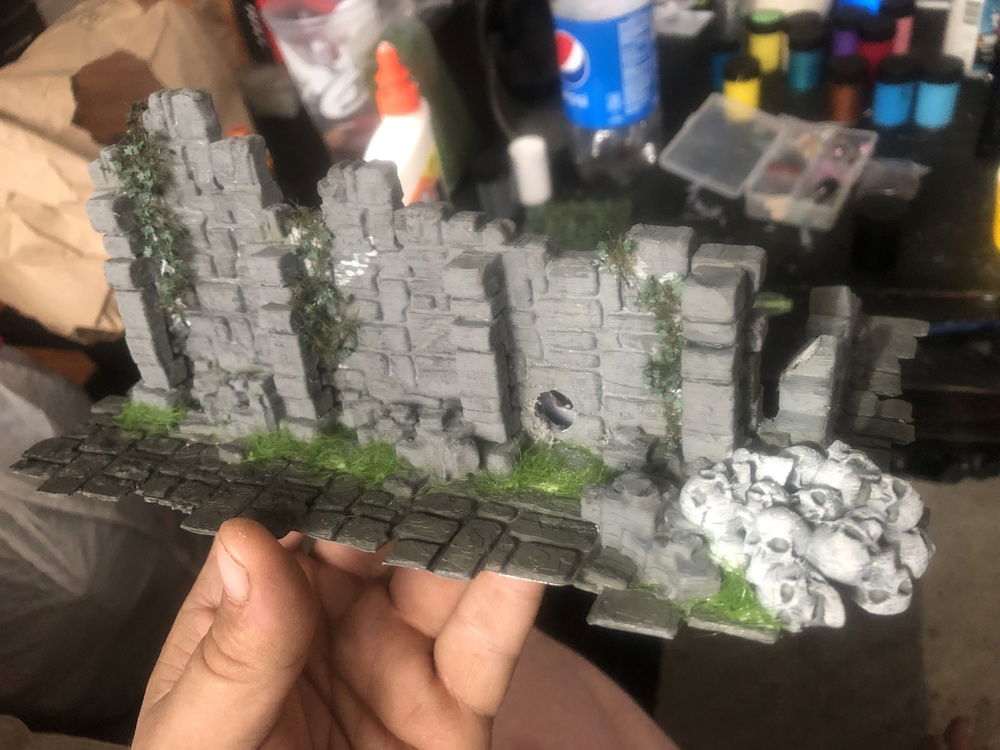 monitor sides to mount and hide cables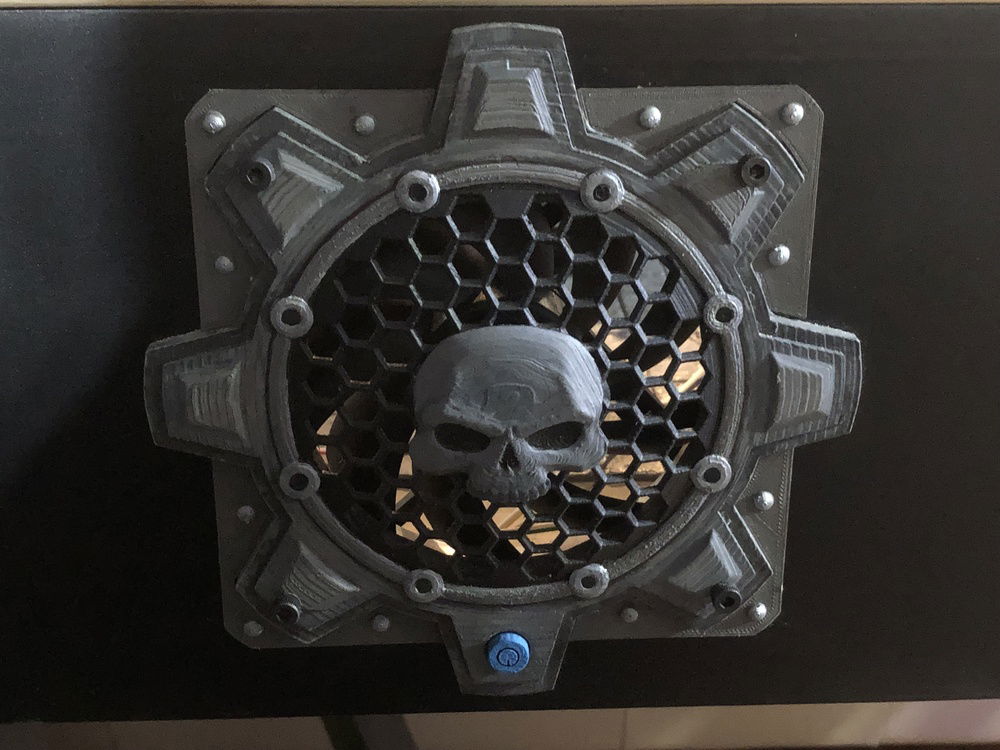 finished from 120mm fan print attached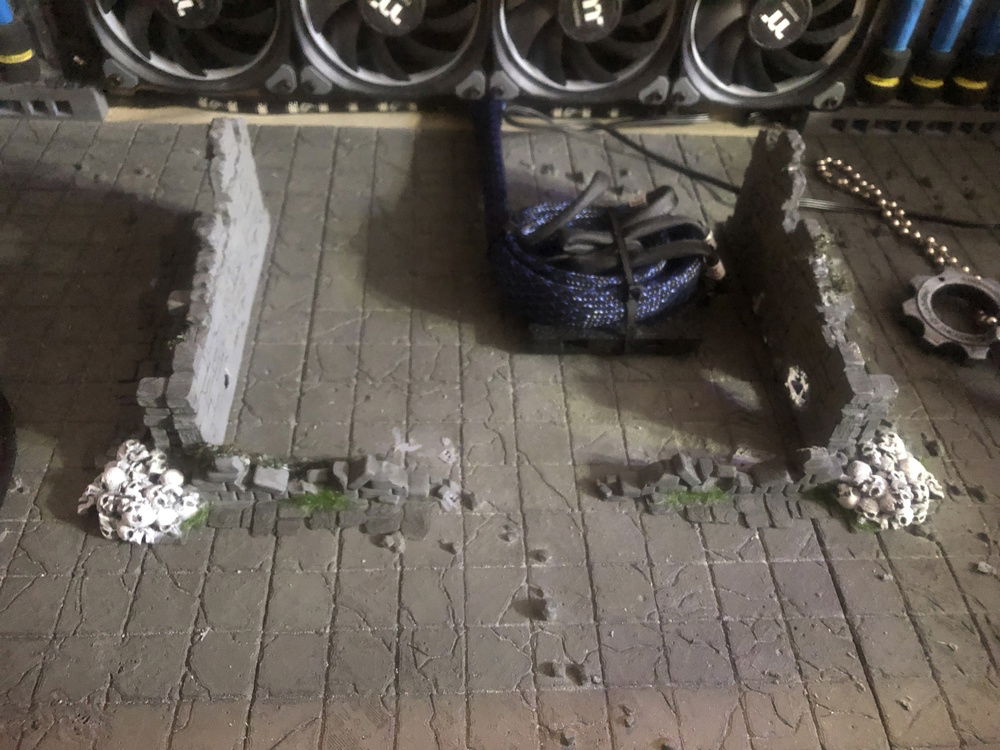 monitor brackets mounted (notice the hidden TT fan controller!!)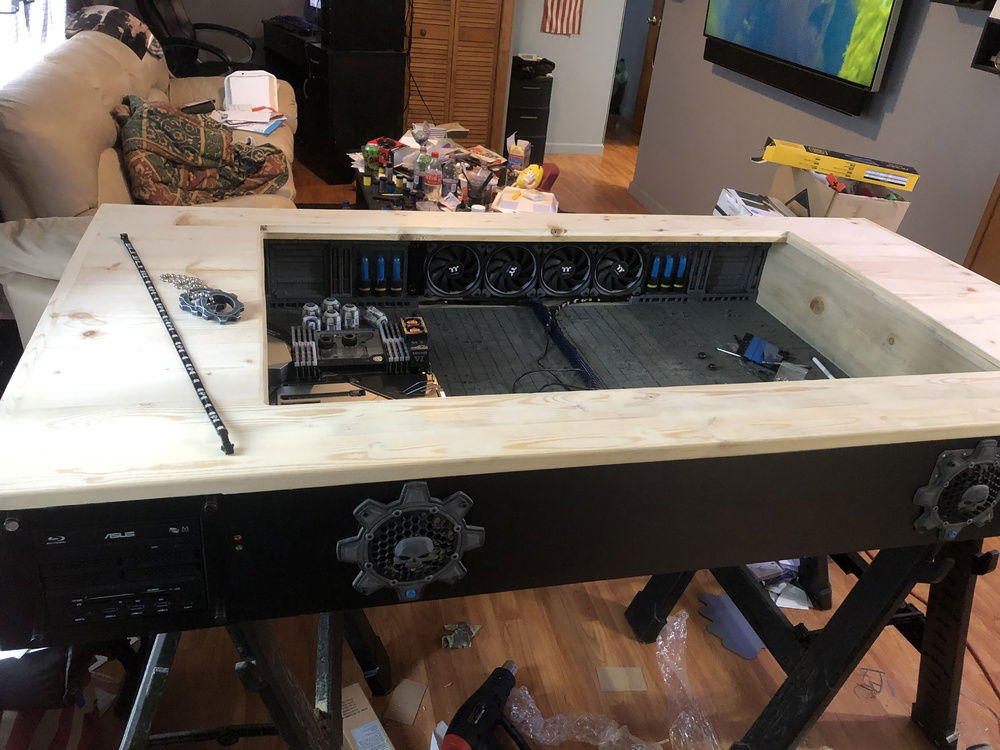 front wrapped with left bay installed and both fans with buttons attached and working, inside flooring complete and both back walls finally painted and installed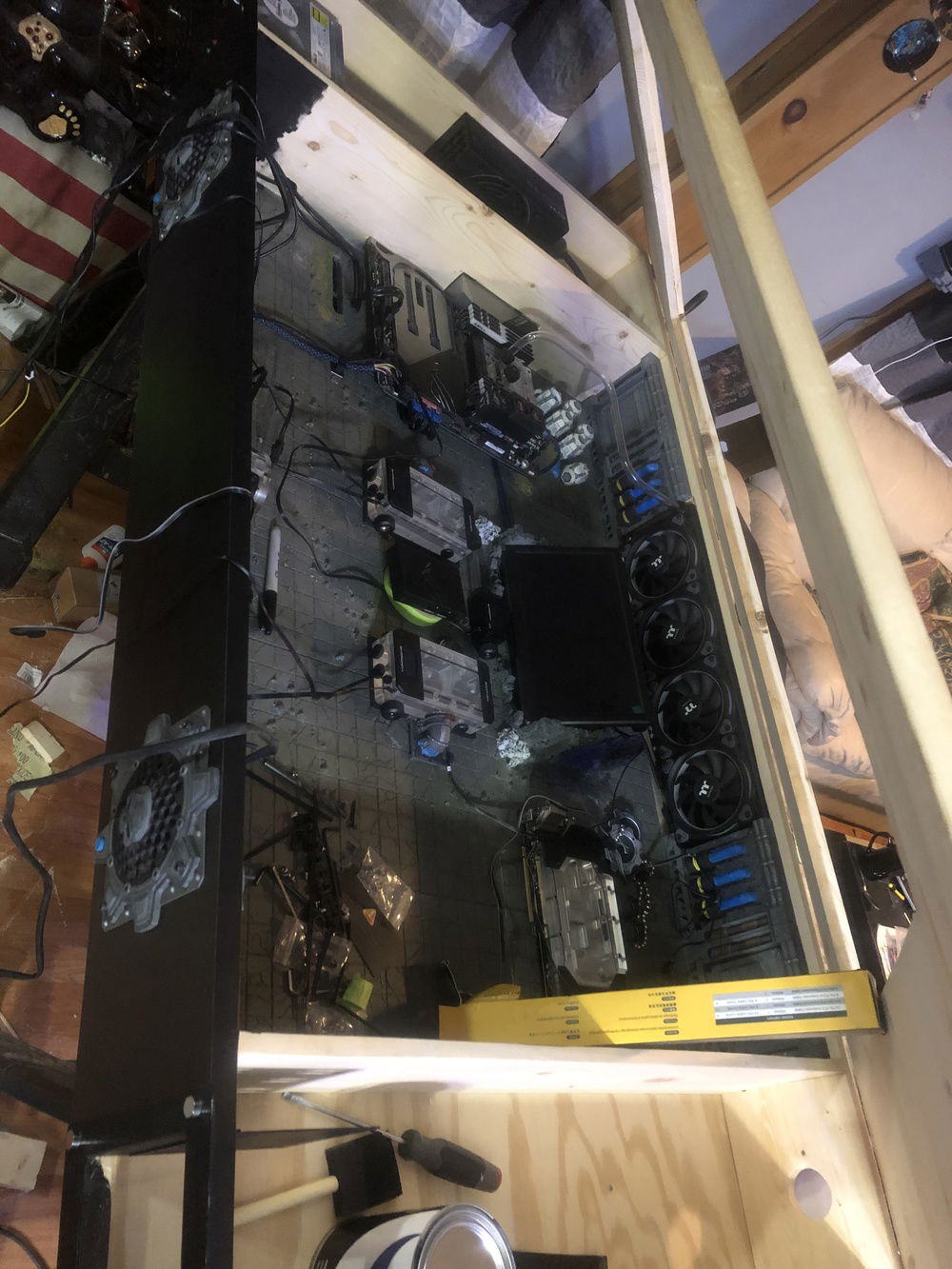 layout decision with new asus rgb controller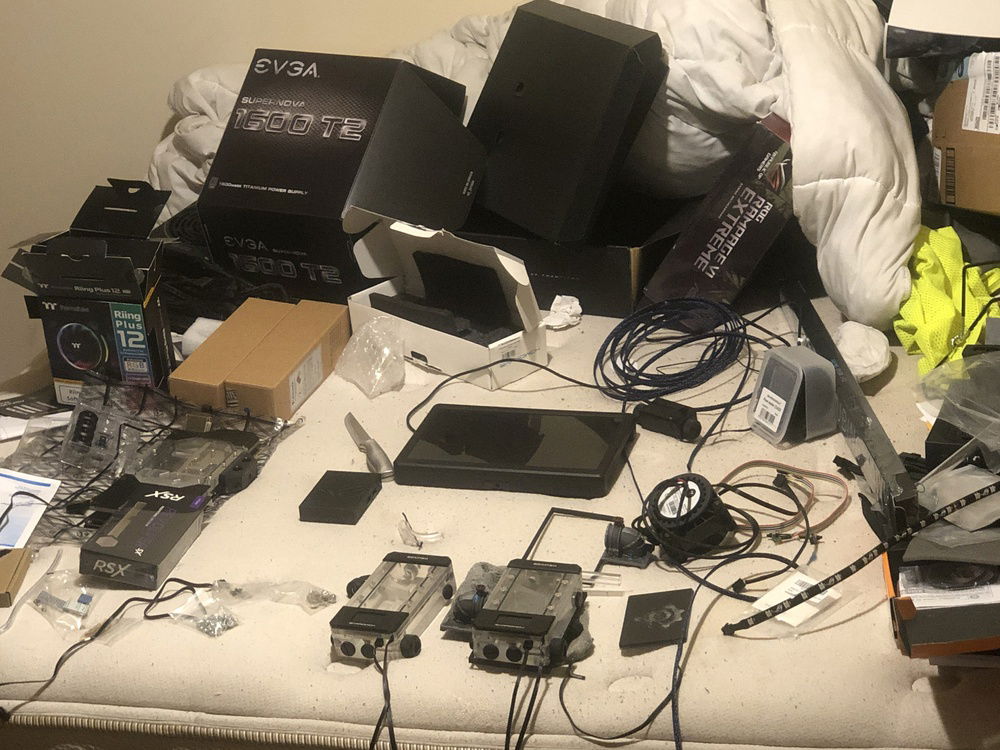 more parts!!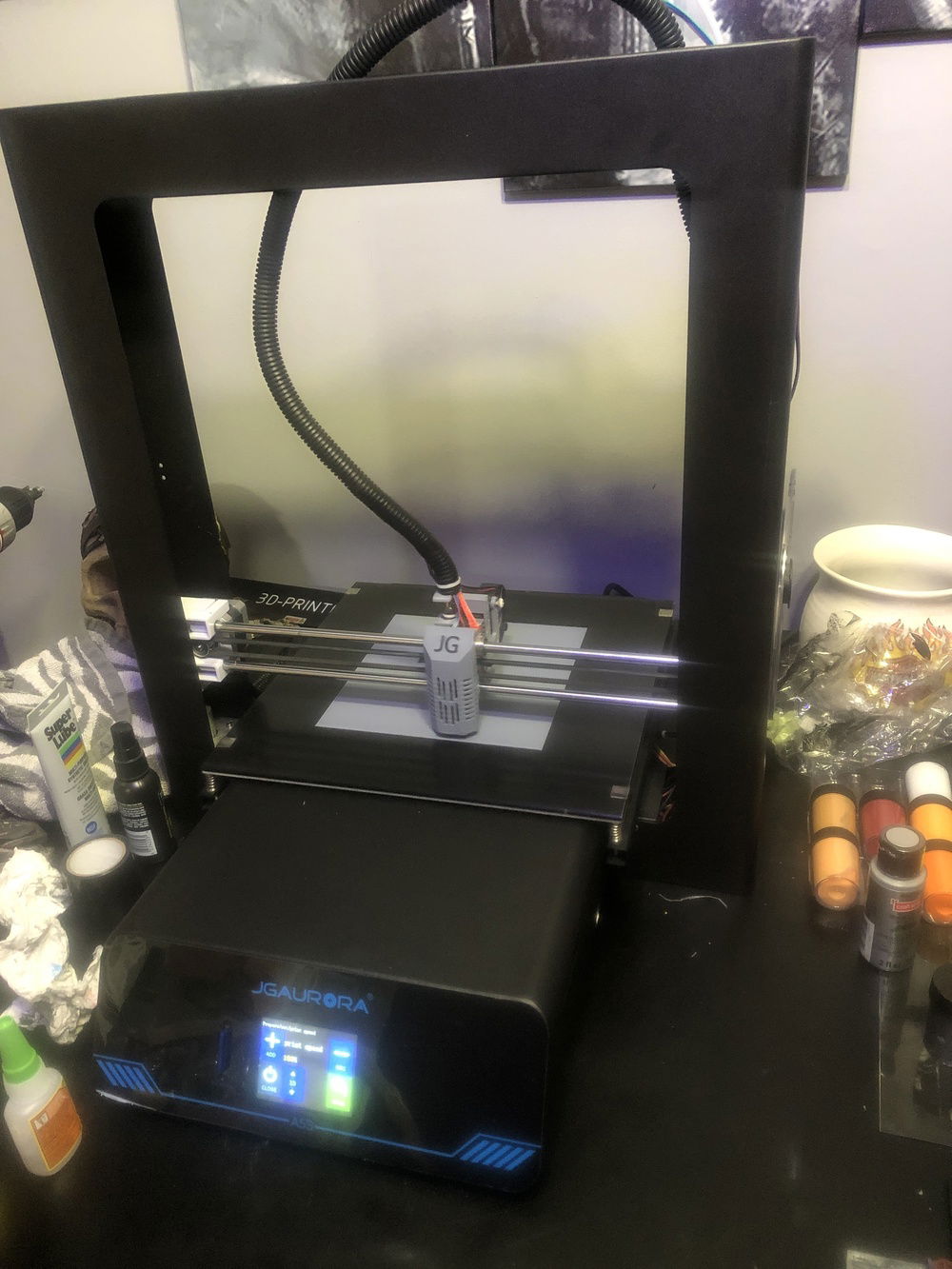 jg aurora 3d printer thats been a workhorse behind the scenes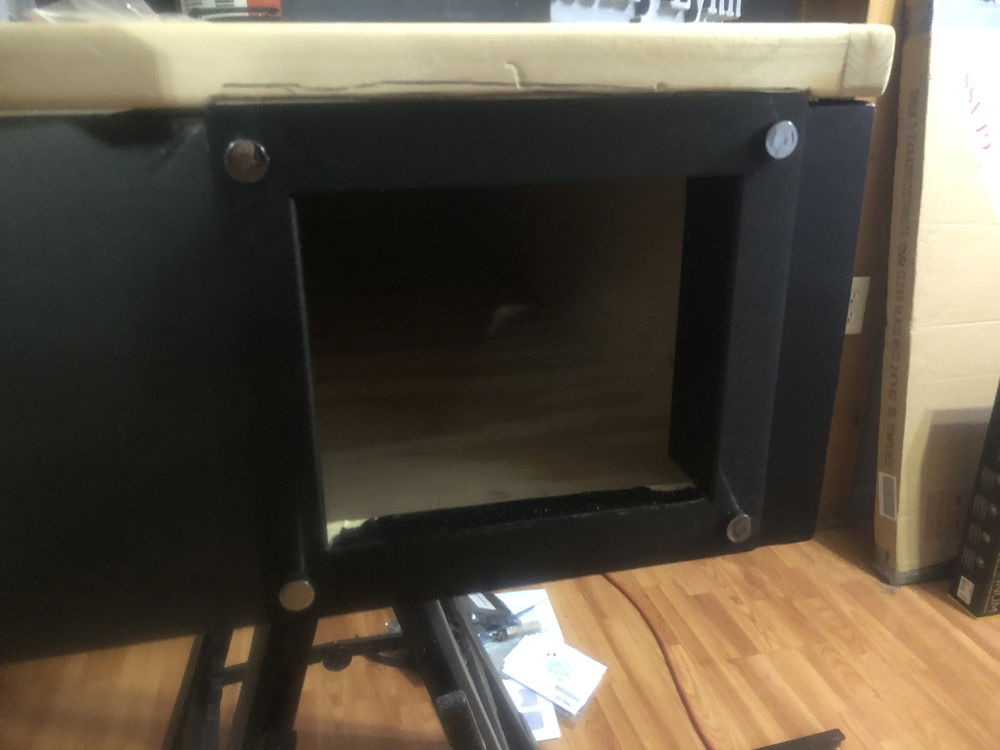 custom 3bay bevel mount for 5.25" drives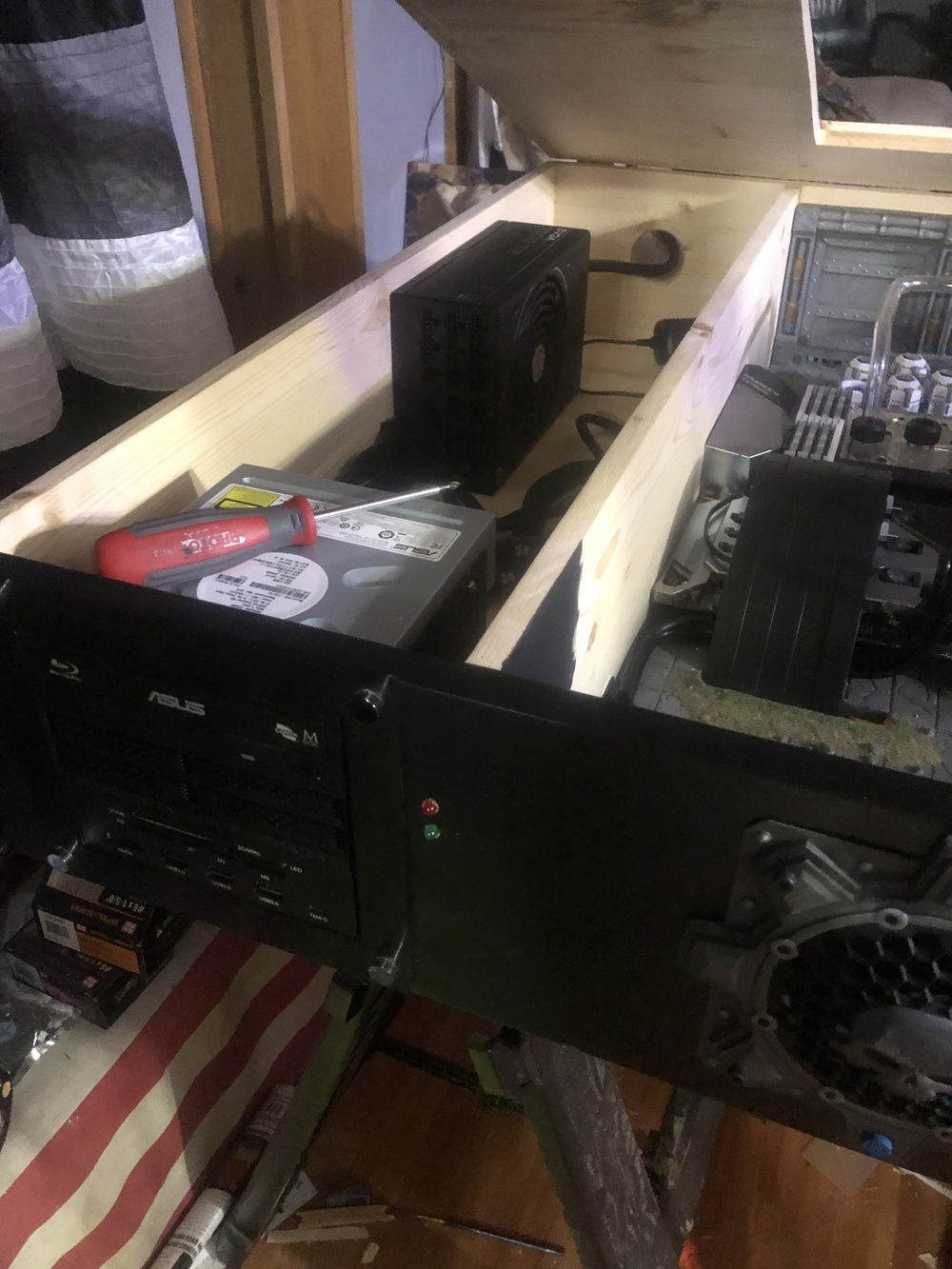 left bays installed and wired, power supply put in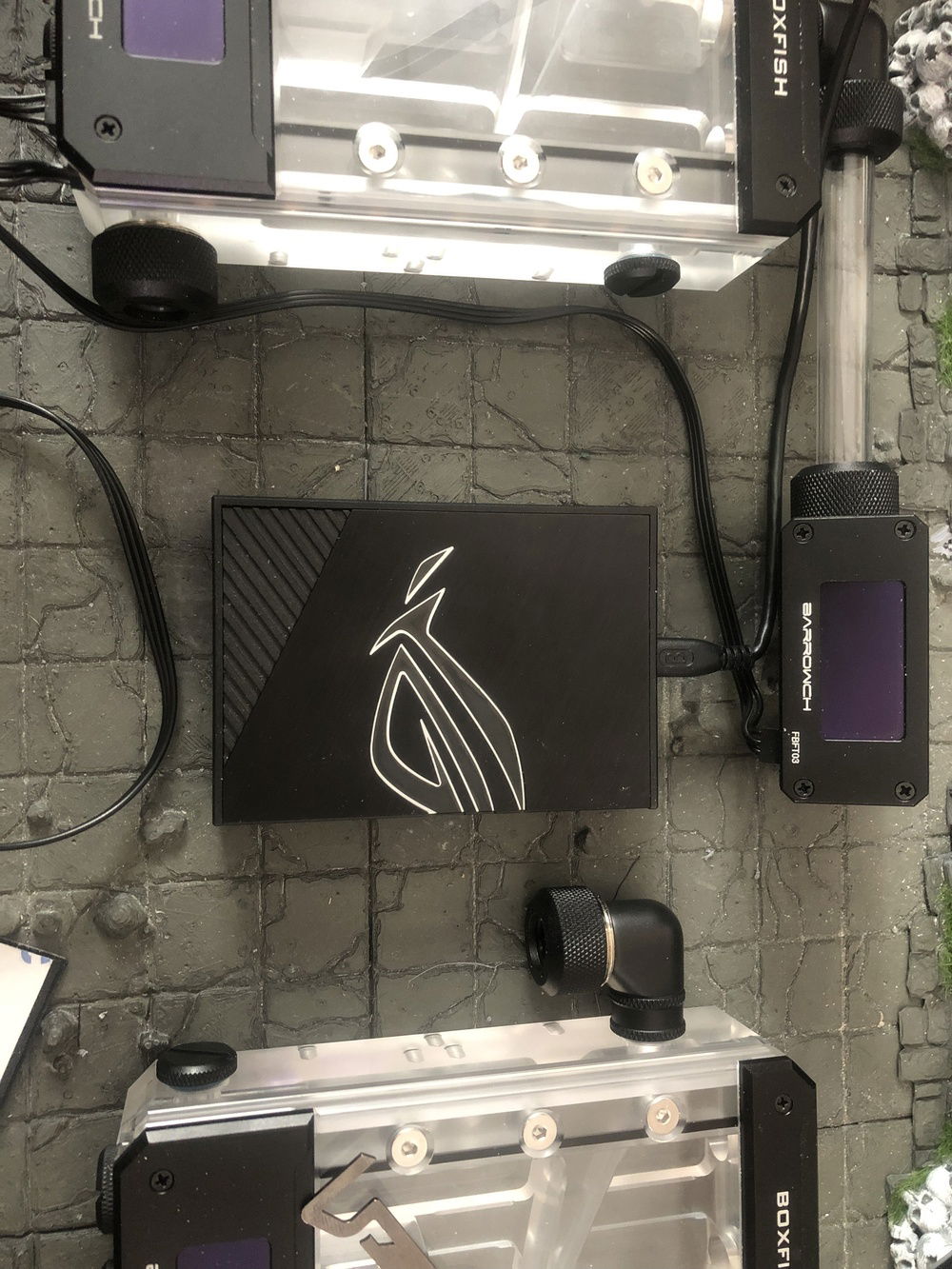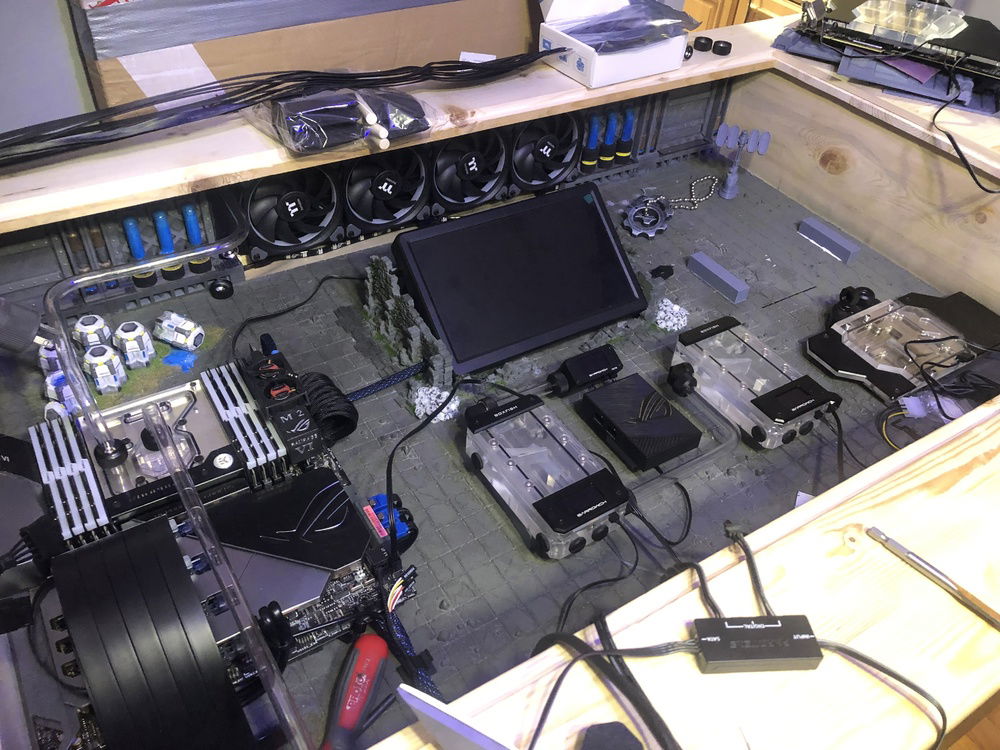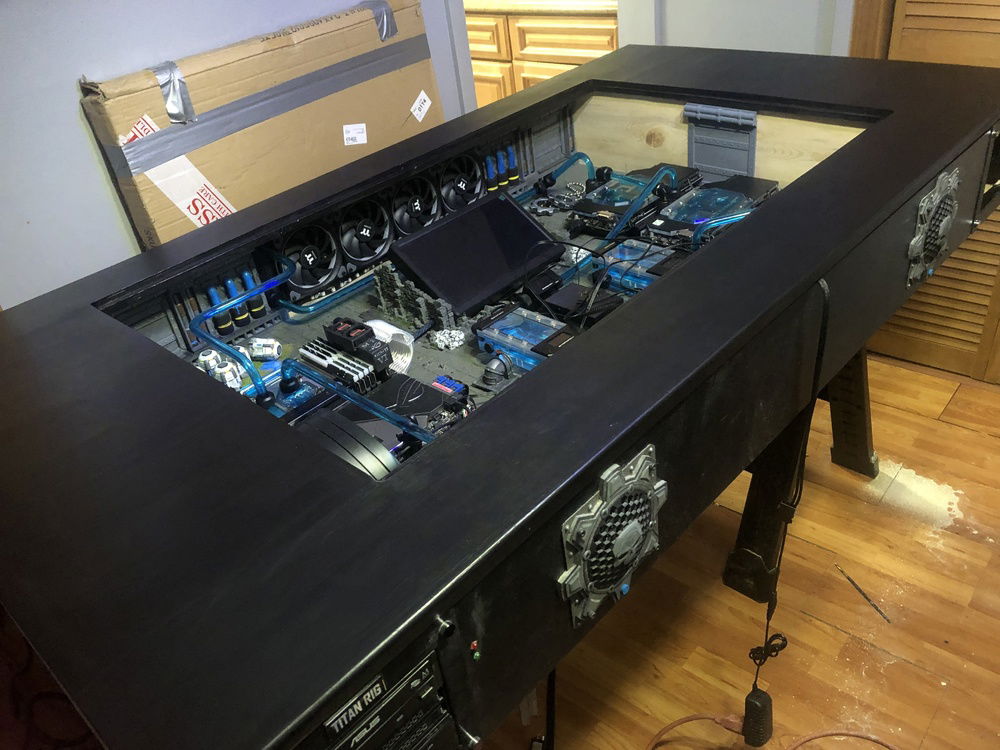 Fluid finally cycling, and top done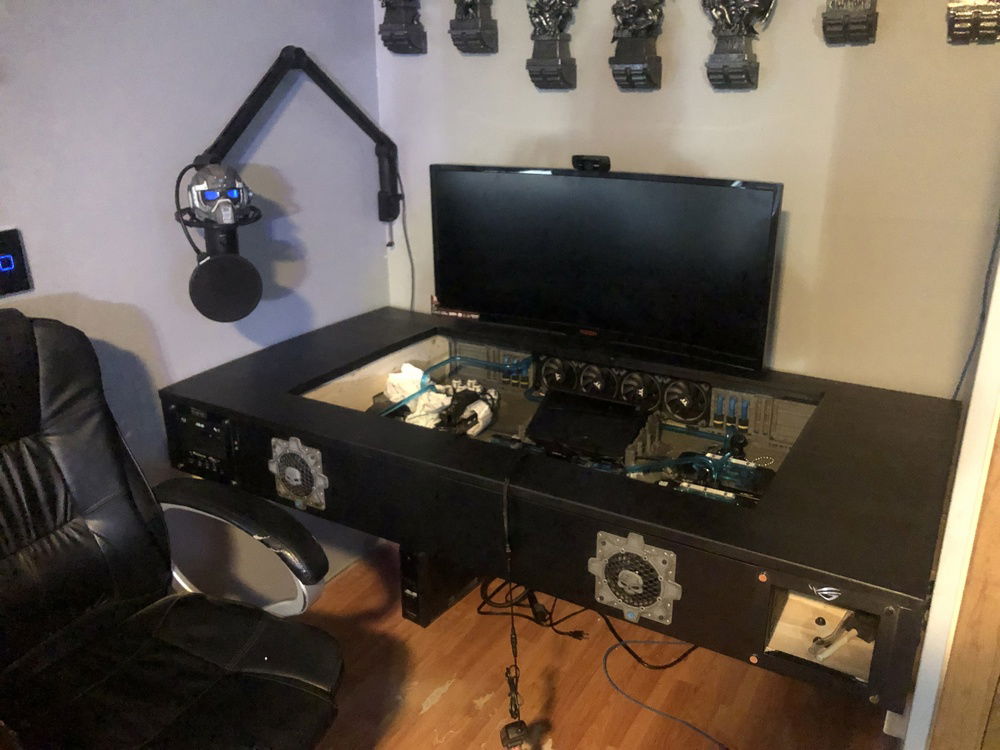 Desk mounted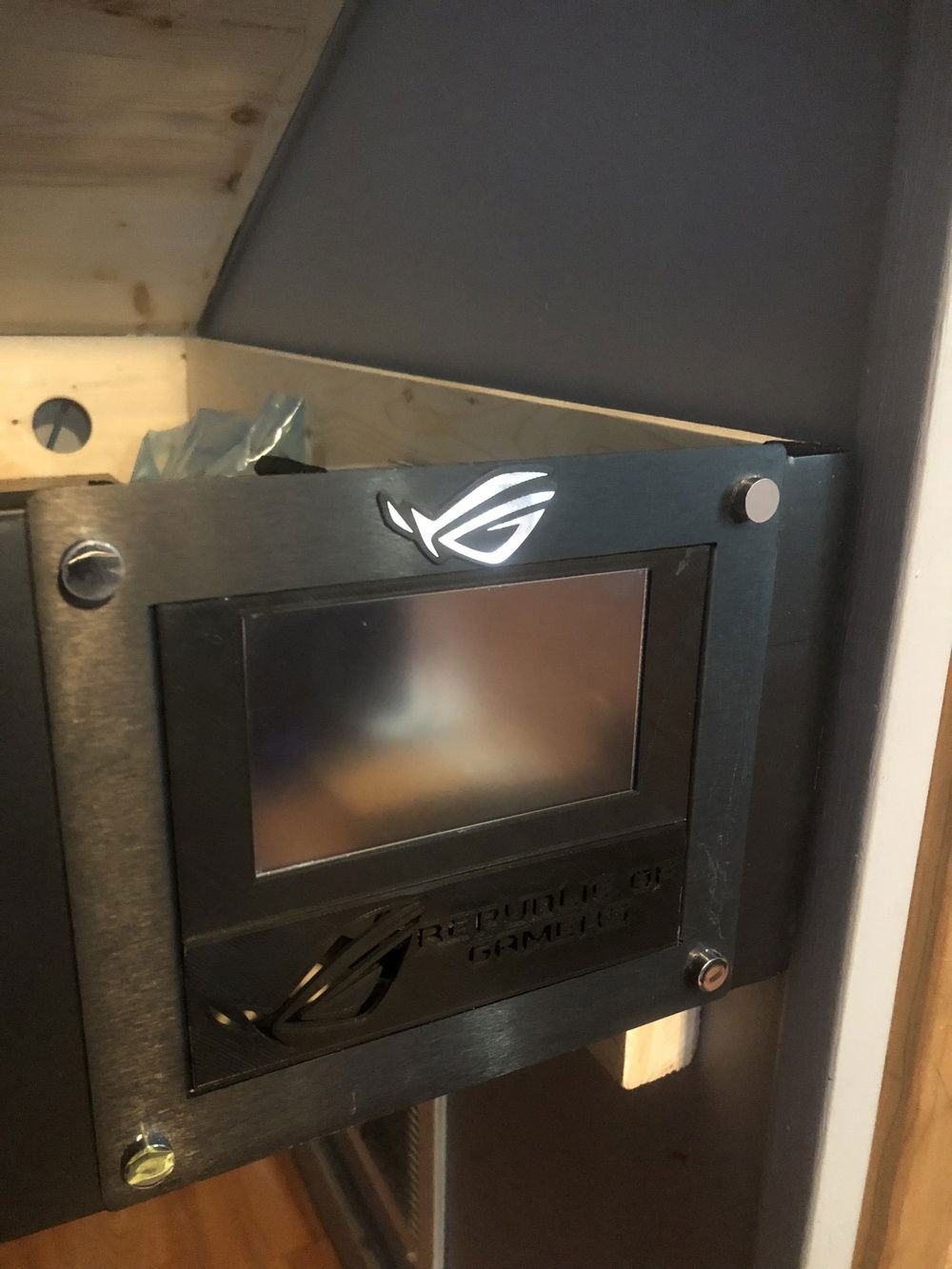 Dual bay tft 800x480 lcd screen, in finished custom 3d printed housing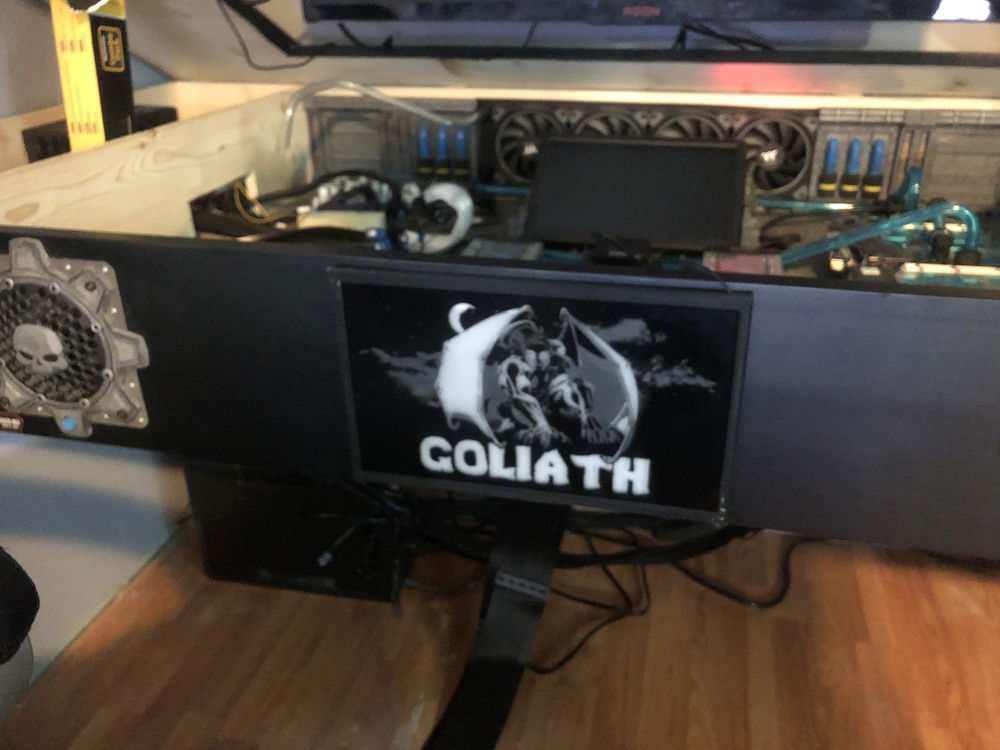 Custom rgb addressable nameplate by JMMODS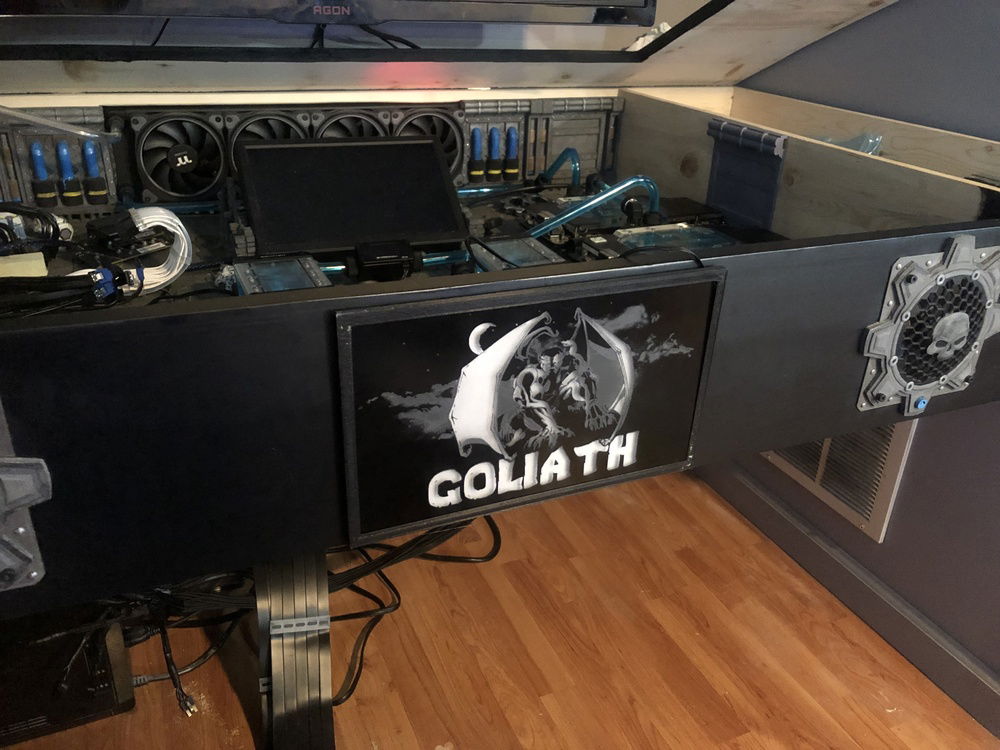 Custom rgb nameplate by JMMODS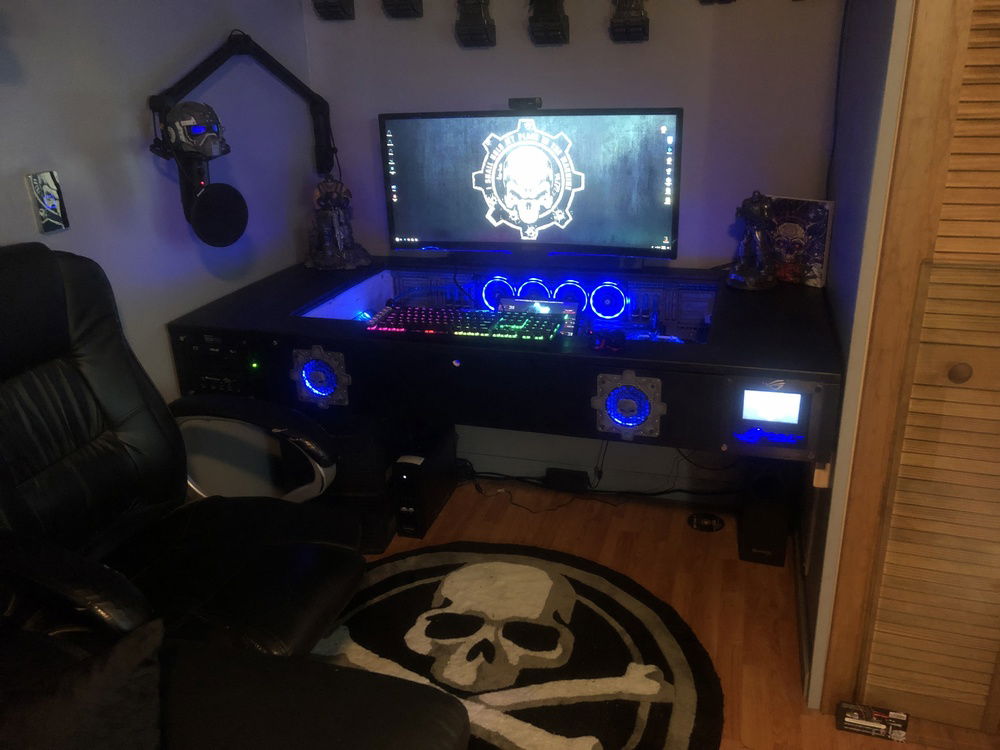 Finally done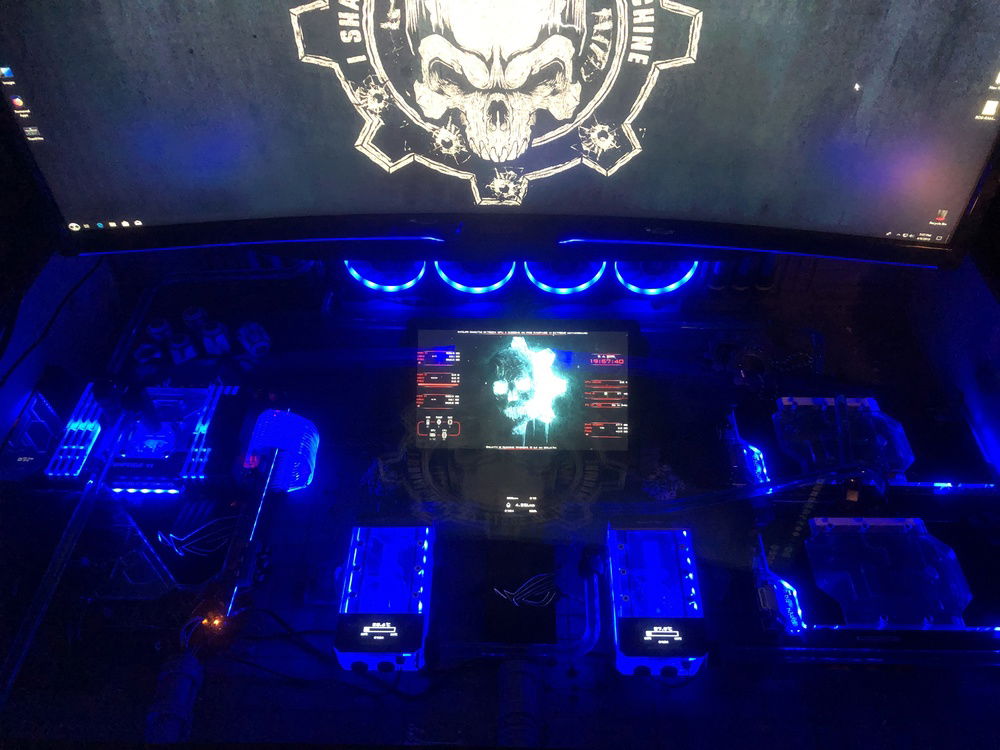 The finished product