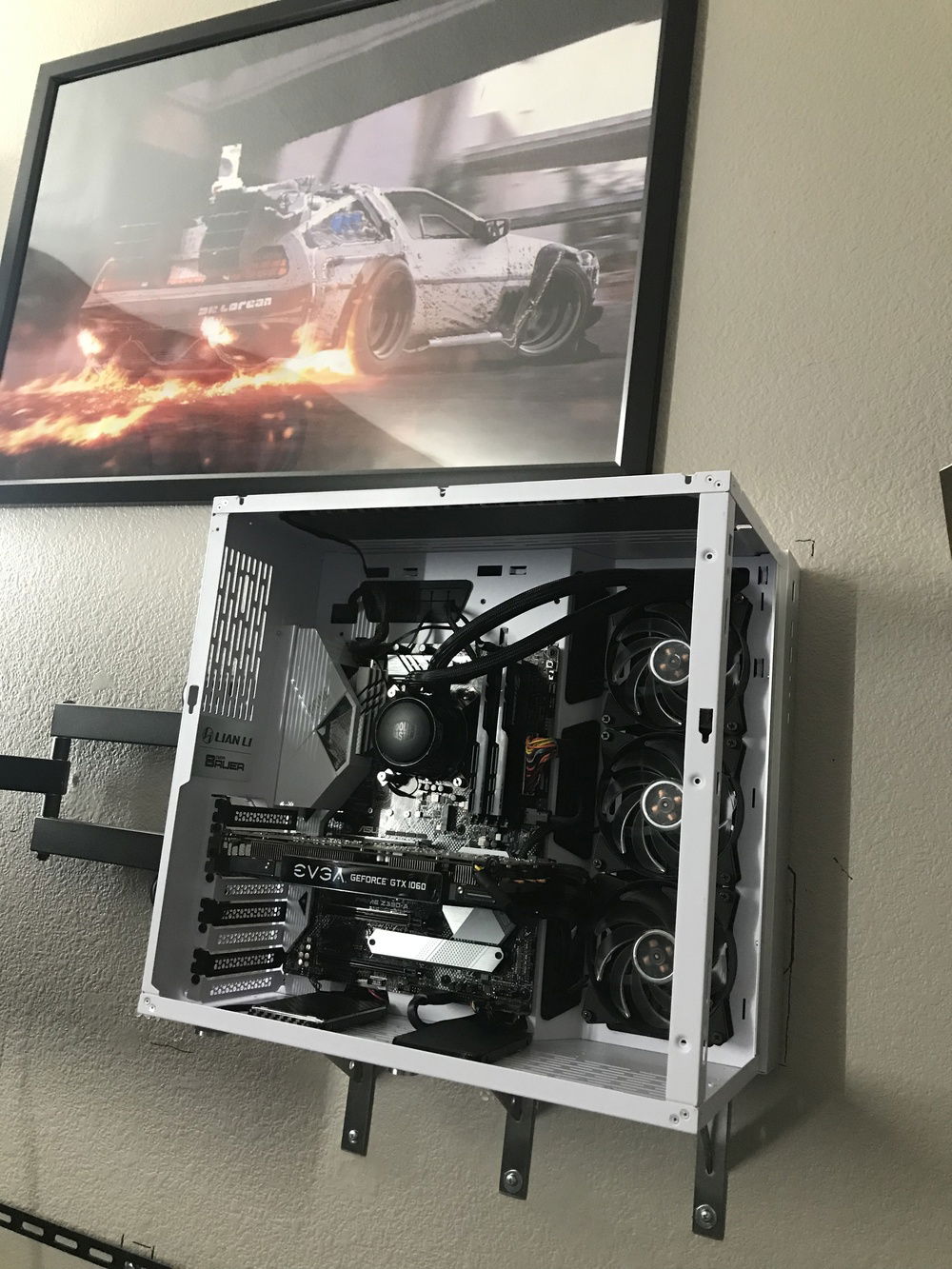 Testing out the mounting of the case onto the wall. Moved radiator and fans to the top later clearly for better air flow... this was just a test of the case mounting as the unit had been running under my desk.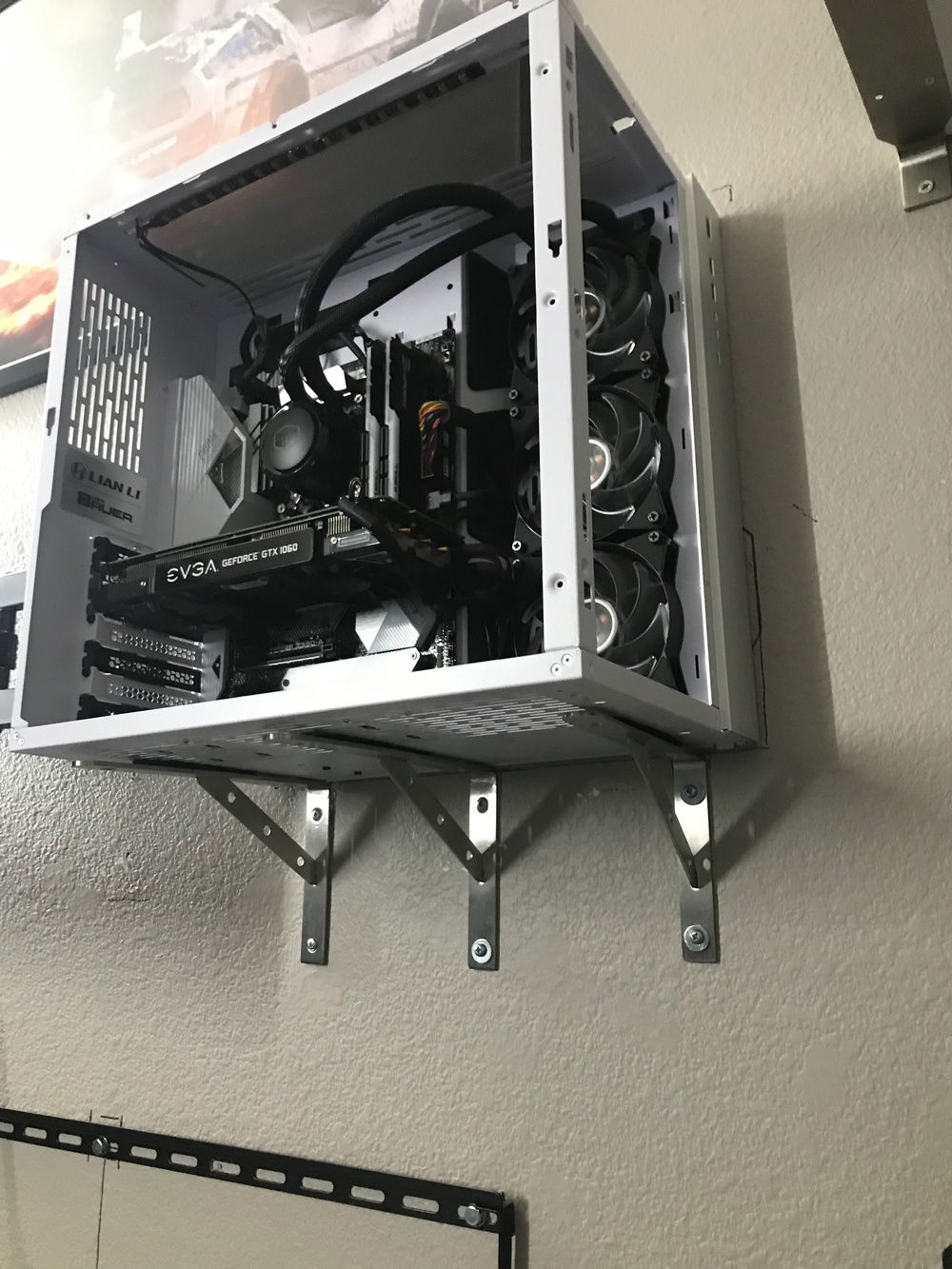 Wall Mount angle brackets installed. Ignore fan location of radiator... later moved it to the top.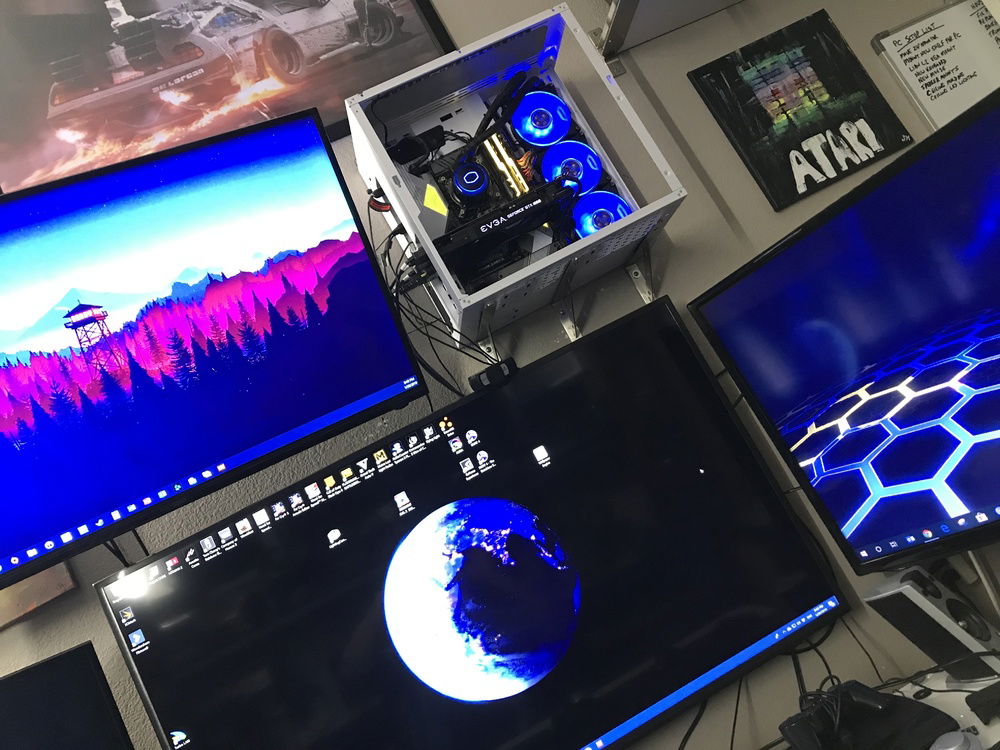 Overall placement of the unit in reference to the monitors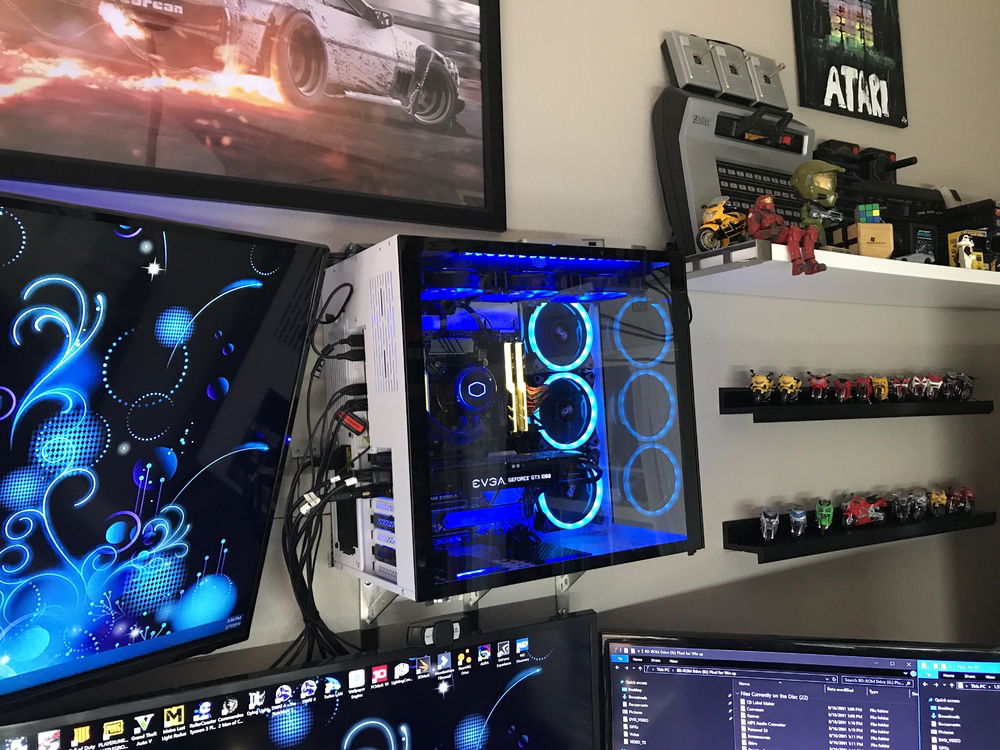 Finished product however I still need to do Cable management for the rear.