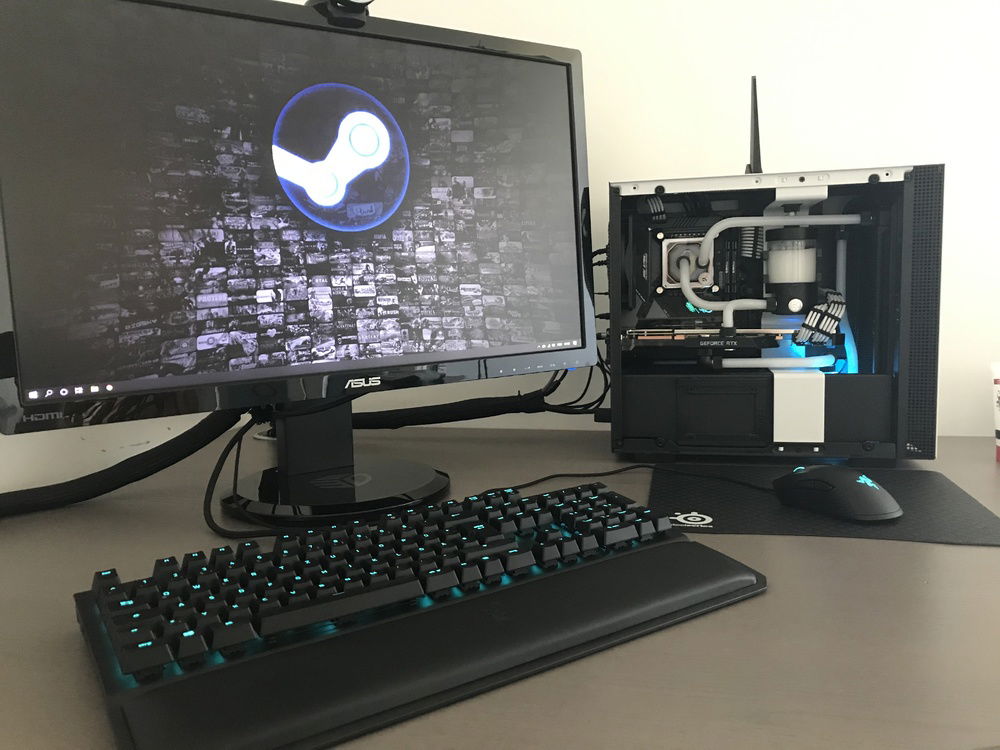 Forzen Steam Machine, a balance between performance and silence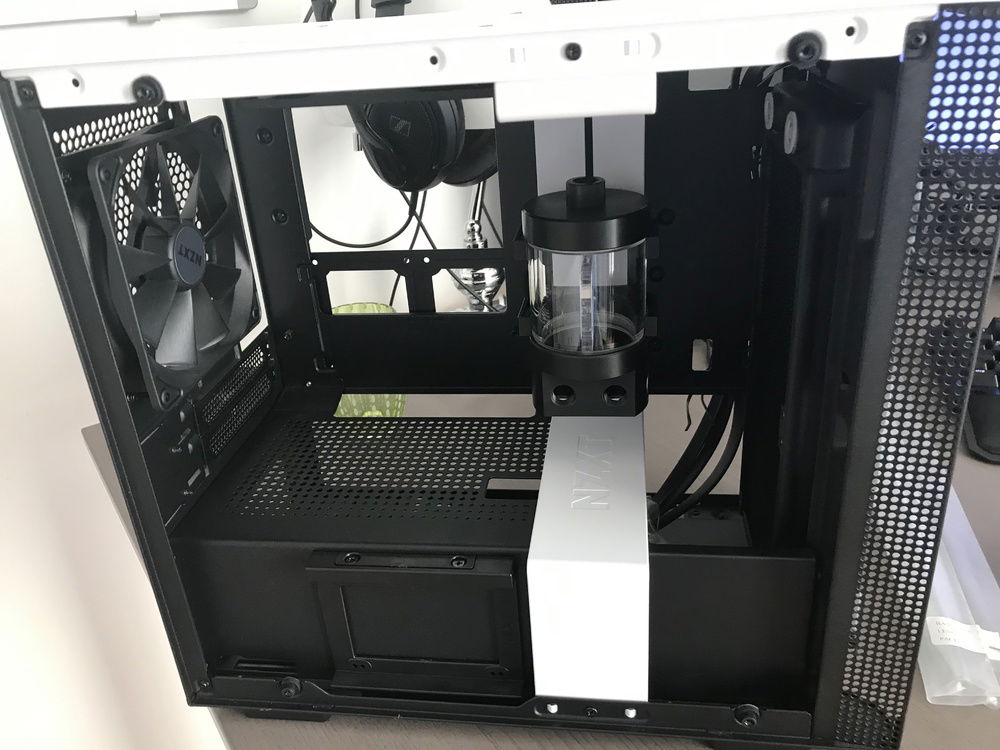 Great thing on H200 is that there is kind of prebuild mount for the reservoir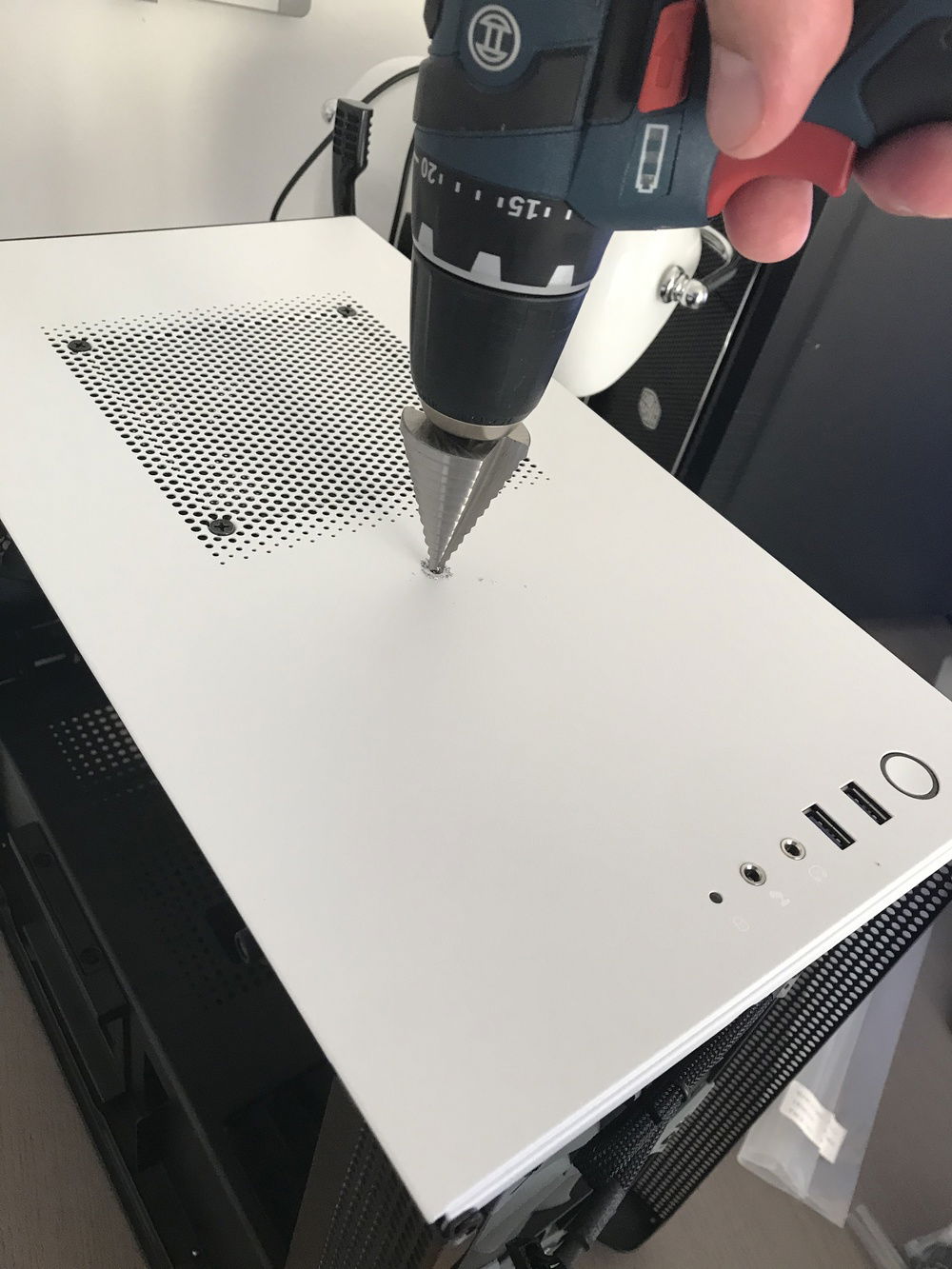 Used a step drill to get the drill hole exactly to 22mm like the fill/drain port. But this approach seems be a bit to strong and slightly bended the metal plate. Next time I will go with a Dremel here as well.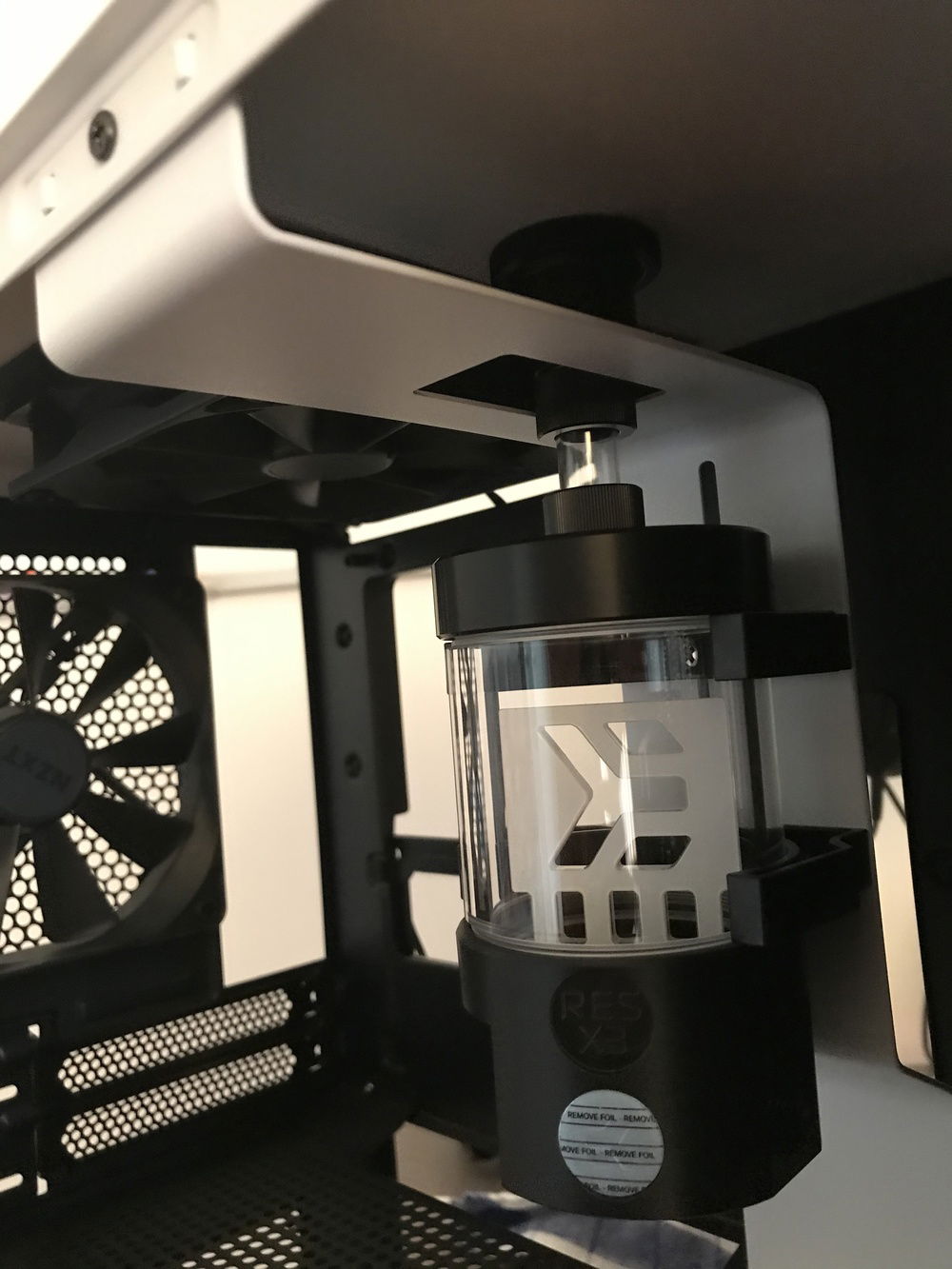 Can recommend the connection between reservoir and fill port, as their are no vibrating parts and so no sound/vibration is transmitted to the case. And the easiness of filling the system is excellent.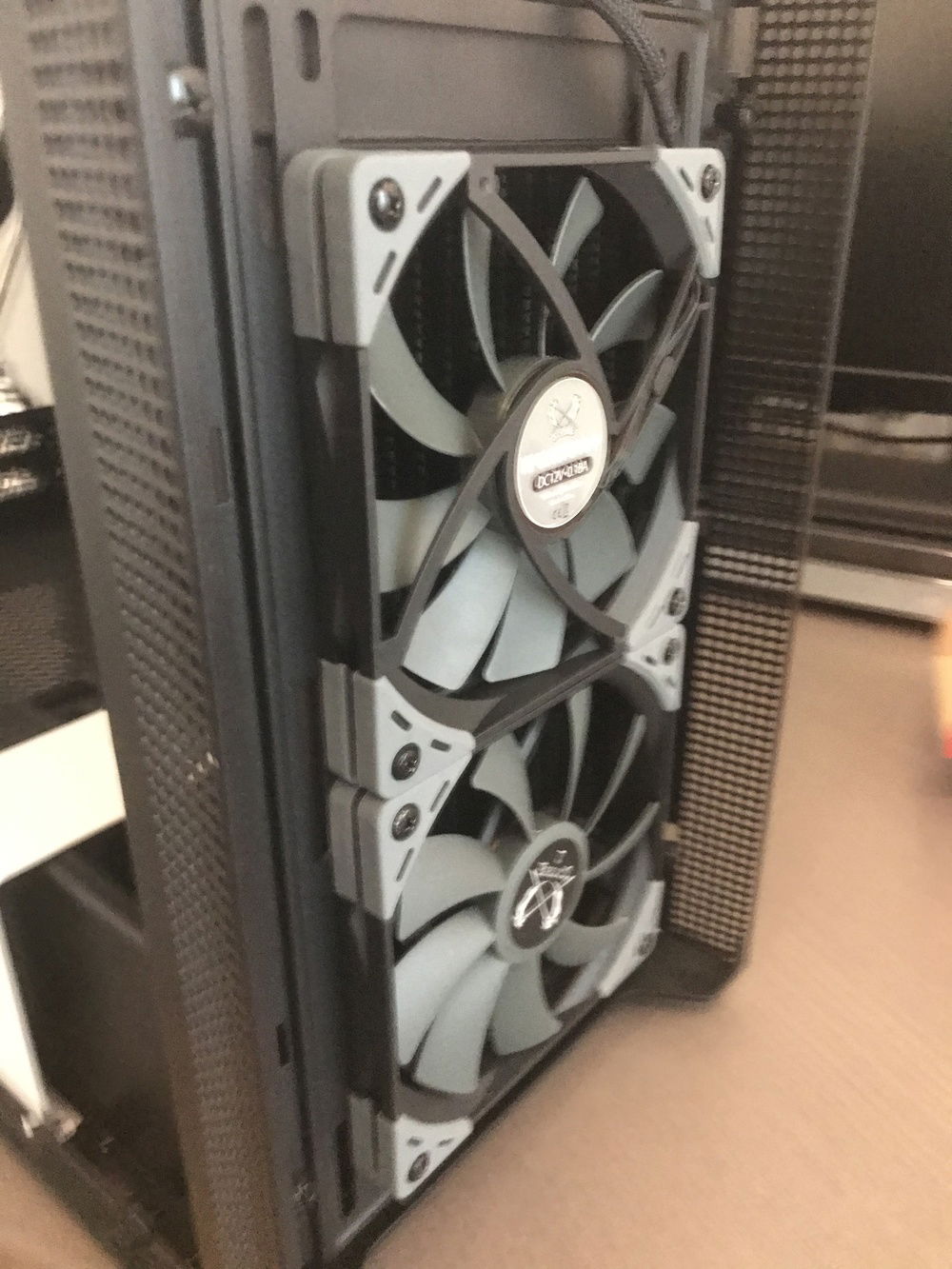 Some compromise between airflow vs. static pressure fans and thickness.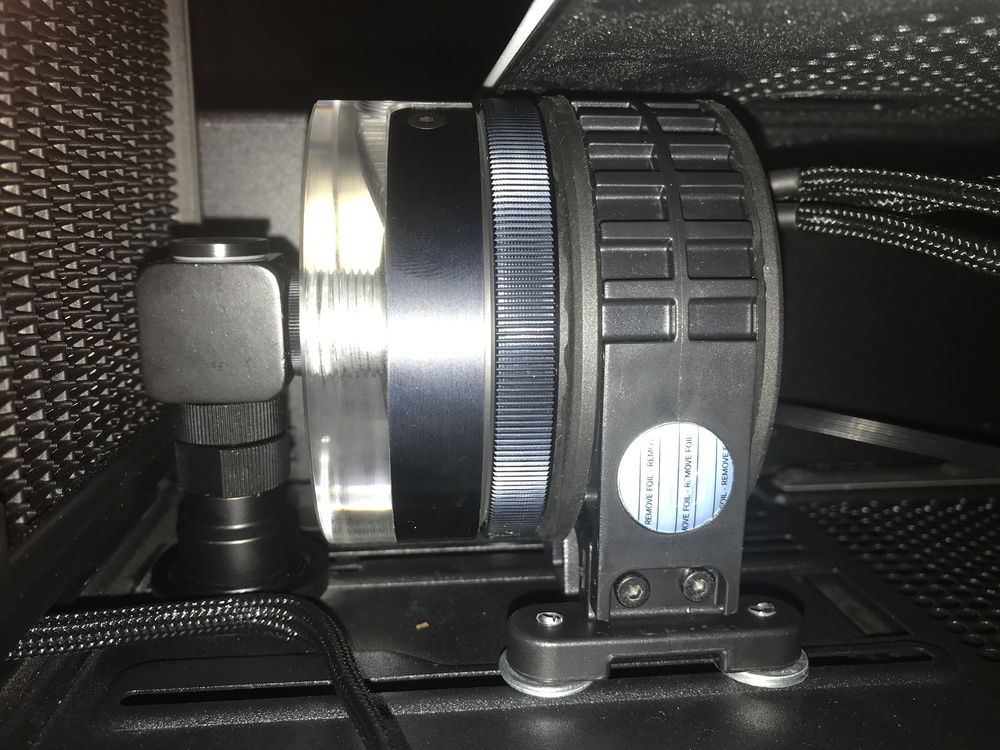 What I will not do again is connecting the drain port with the case as here seen you have direct connection between the vibrating pump and the case. Sound transmission is okayish but not ideal.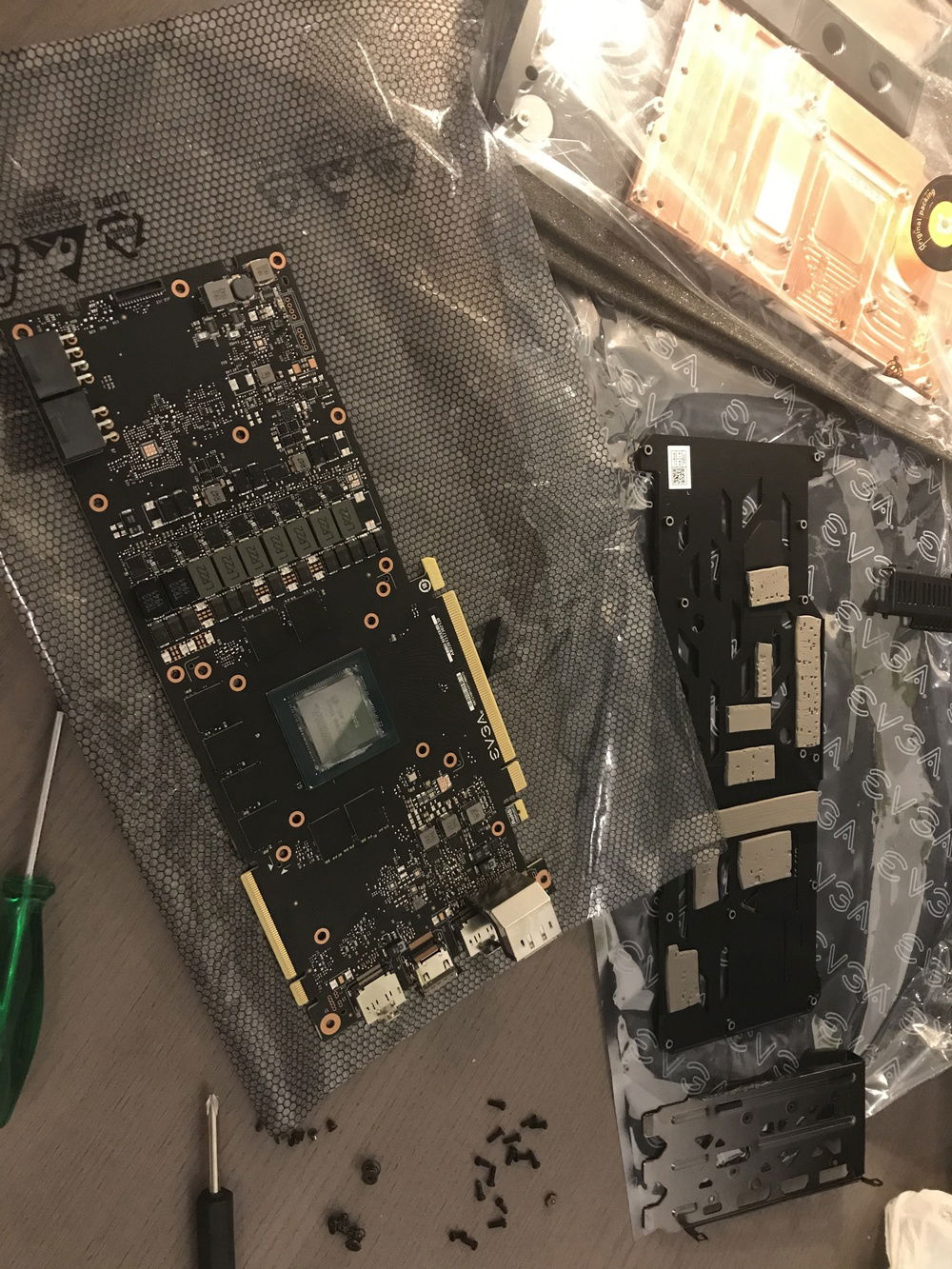 Dismantling a 600$ piece of hardware is bit freaky the first minutes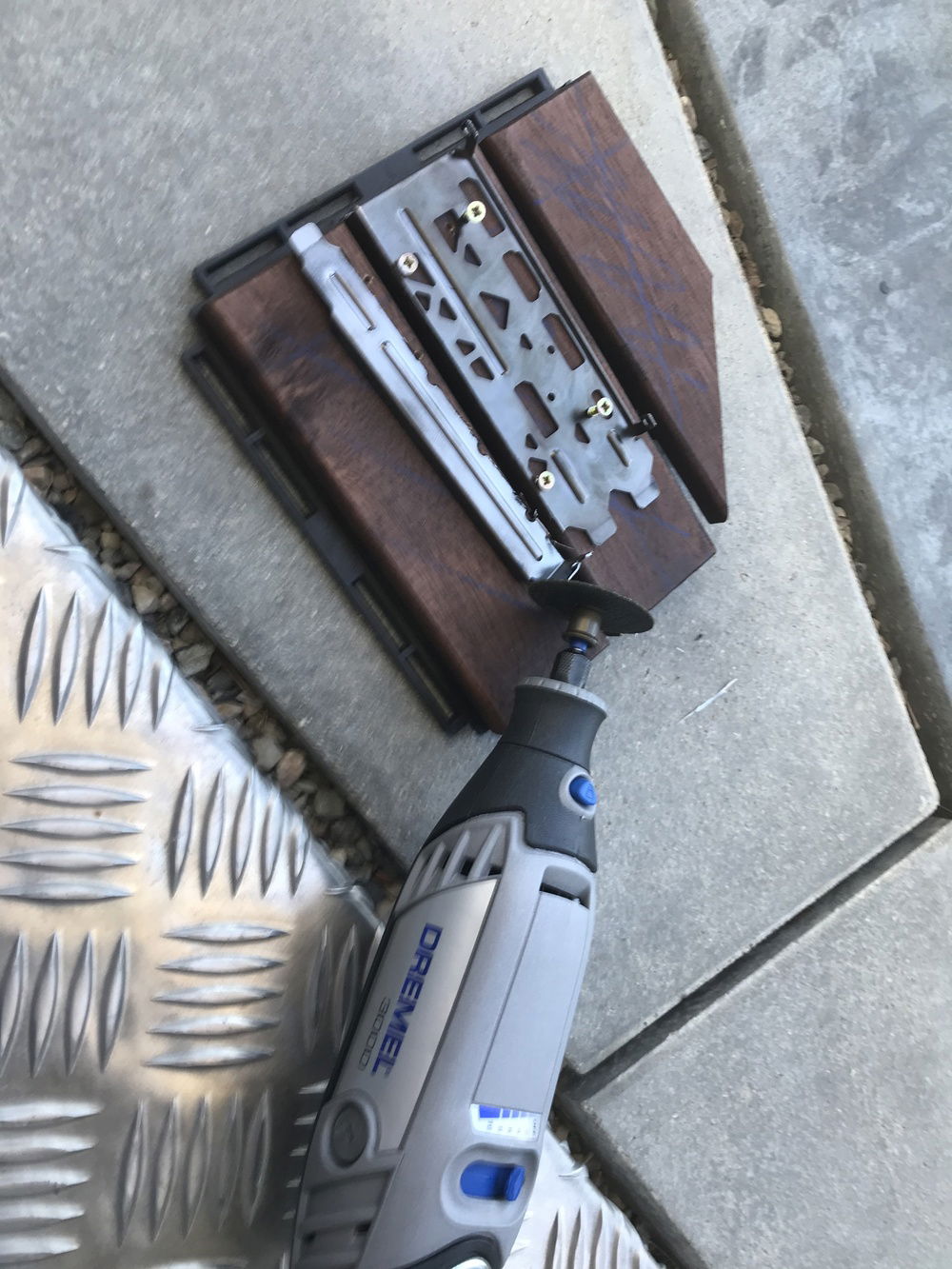 Unfortunately the video card was triple slot where the NZXT H200 only offers two slots. So this is were the Dremel came into play. Used and old wooden tile to fix the bracket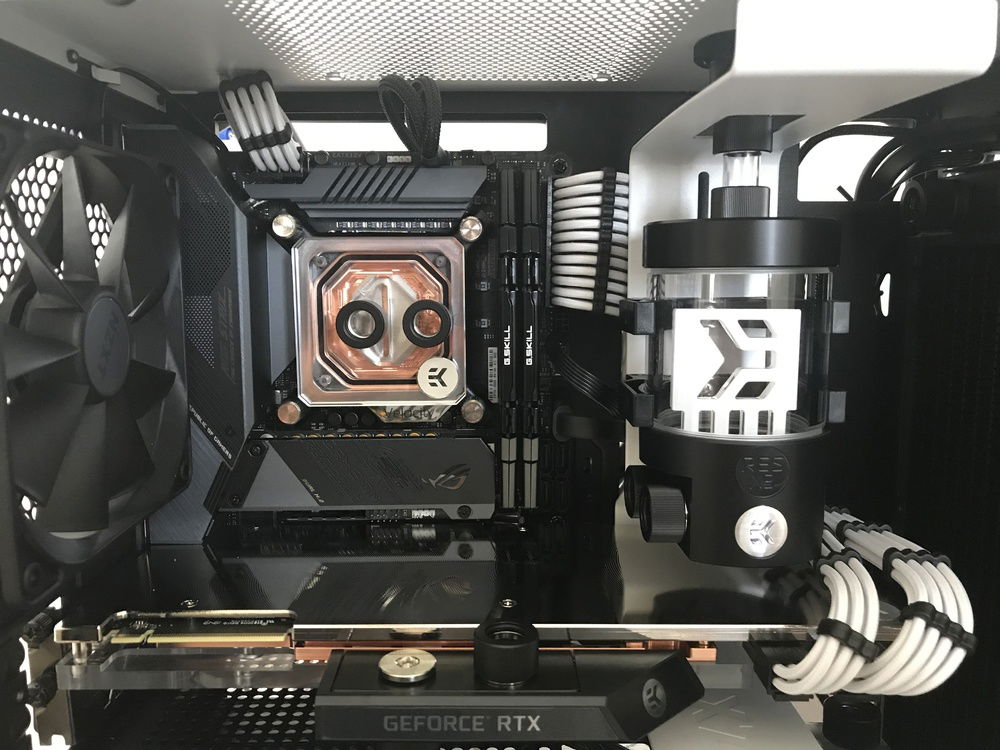 Now the tricky things start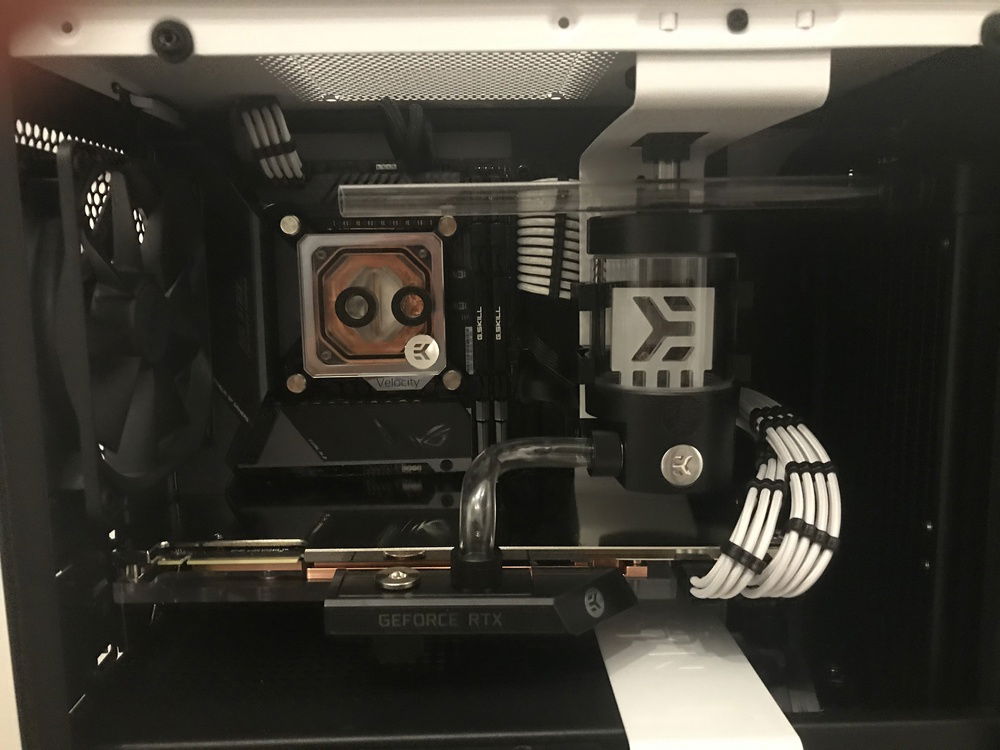 Measuring in three dimensions is one thing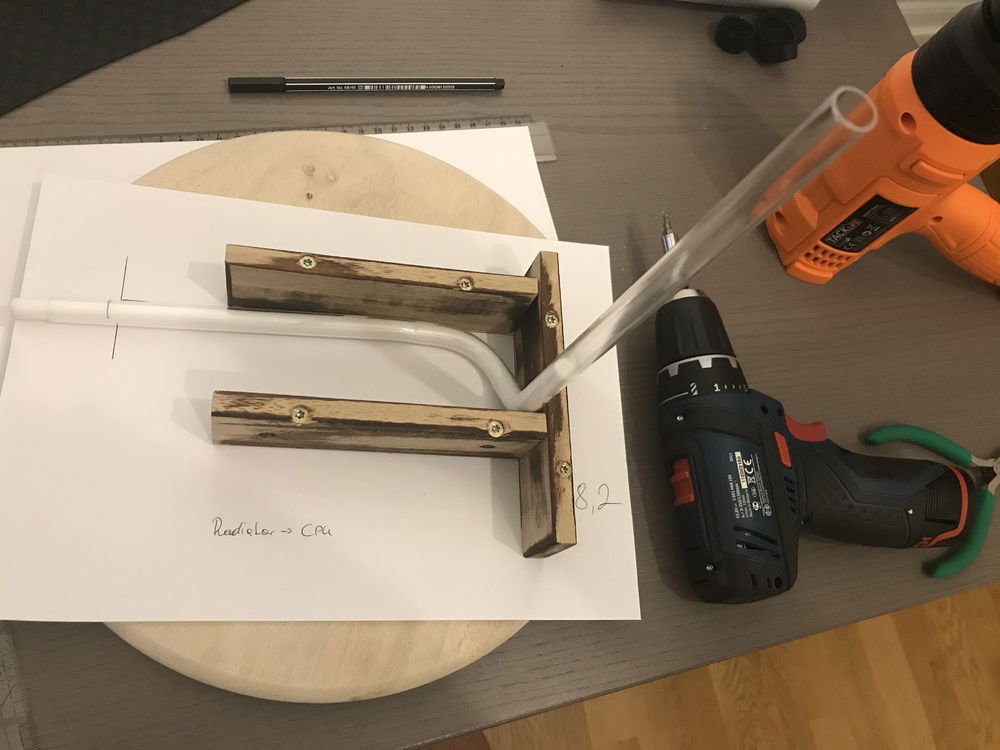 First time bending is another story. Quite a sharp learning curve as I had limited tubes in spare.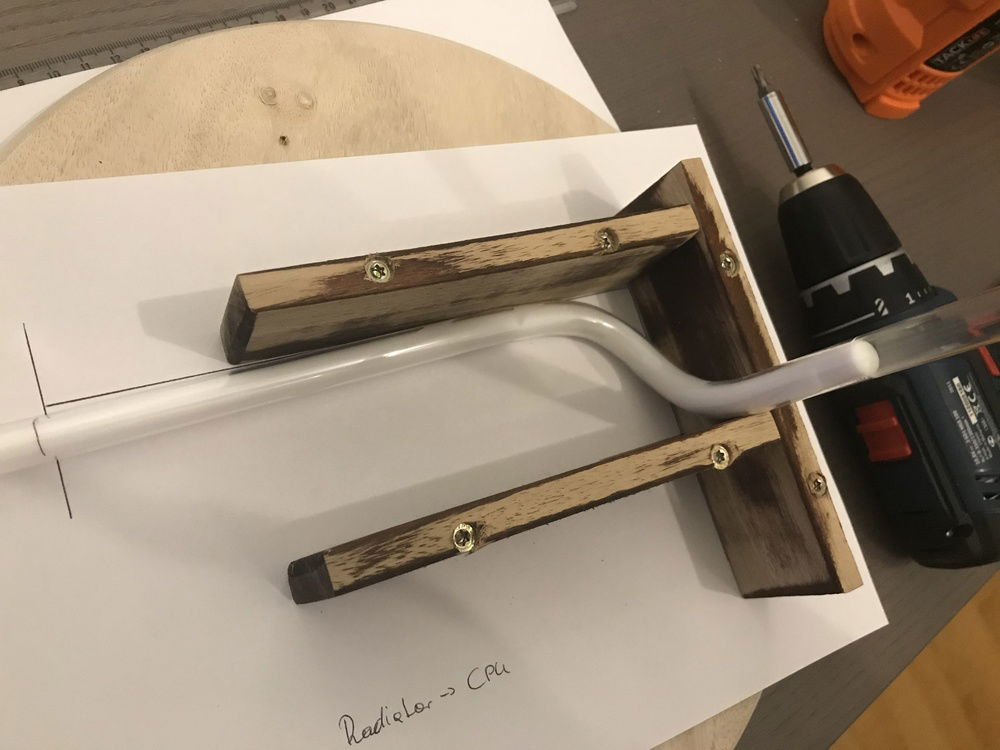 Again used the rest of a Ikea wooden tile and a wooden plate to have an flexible and adaptable bending templet.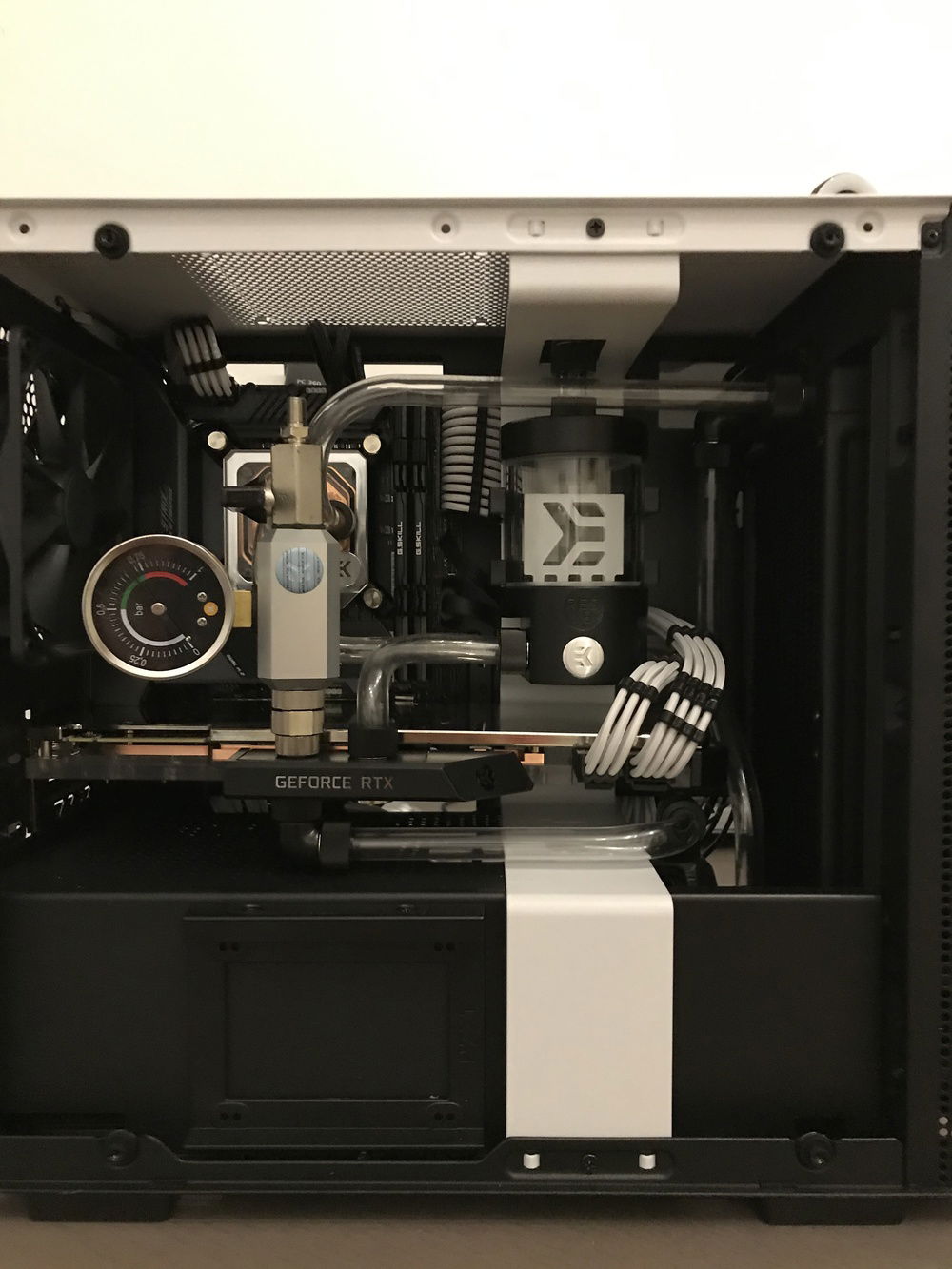 To shortcut the 24 hours leak testing with liquid, I used the EKWB Leak Tester. Put pressure on it and ensure the needle remains 15min in the same place and you are good to go and fill your system. (Unfortunately there was a big leak at the first try, so right choice for me to stay dry)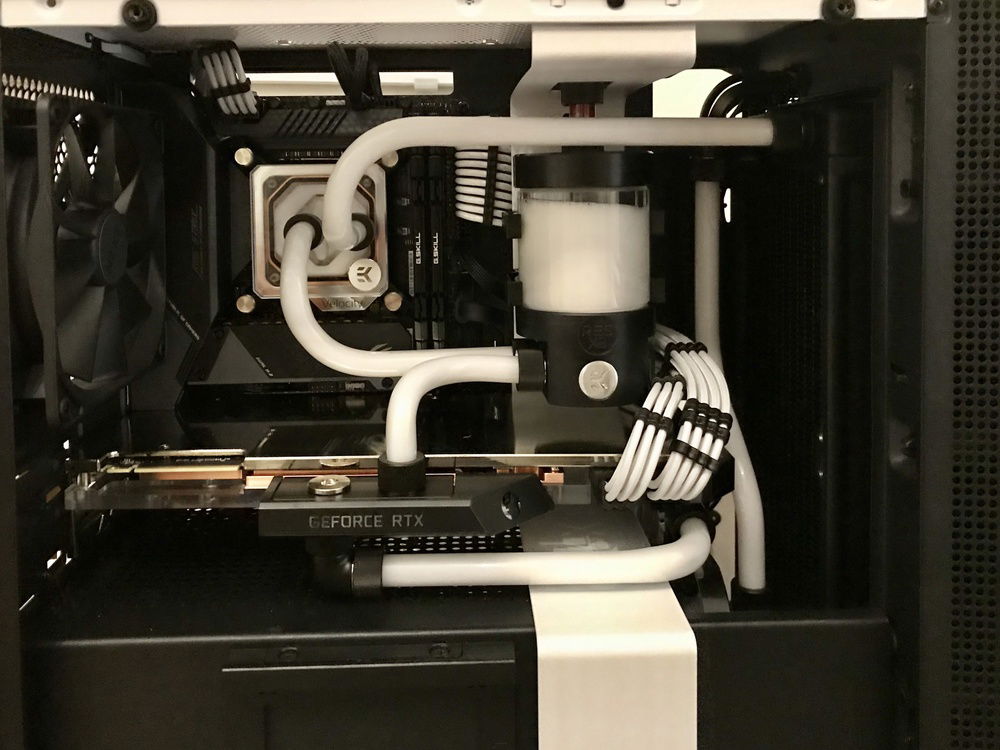 System is leak proof and ready start burn-in testing