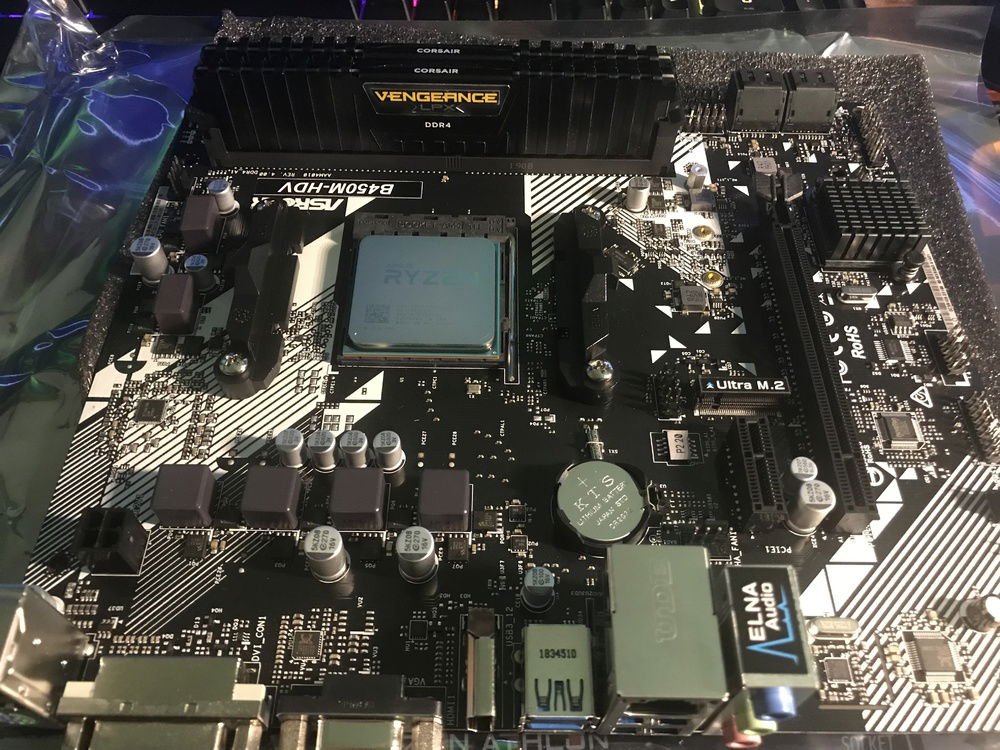 White highlights on the board go with white case.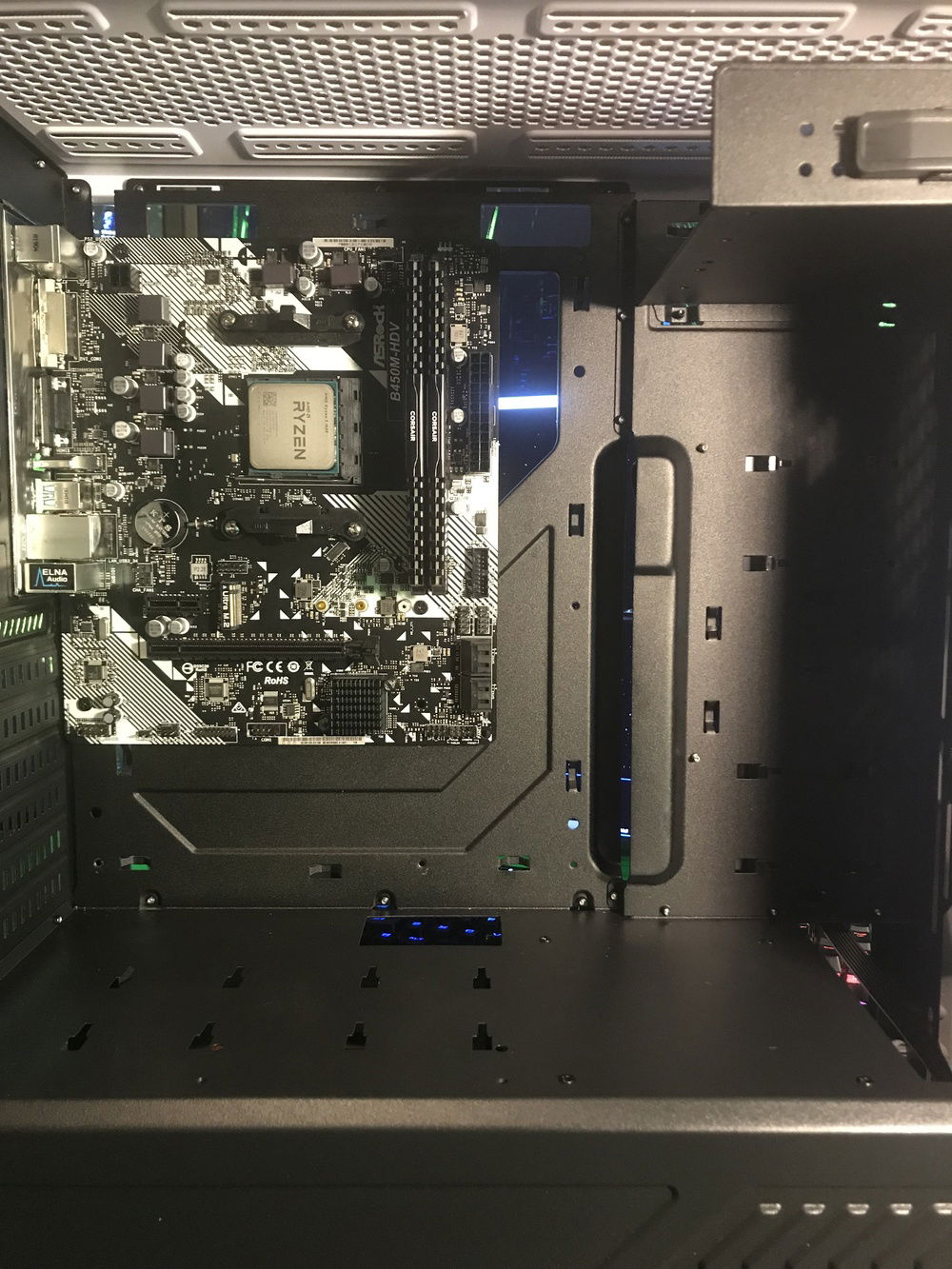 Omg! What the hell am I going to do with that space?!?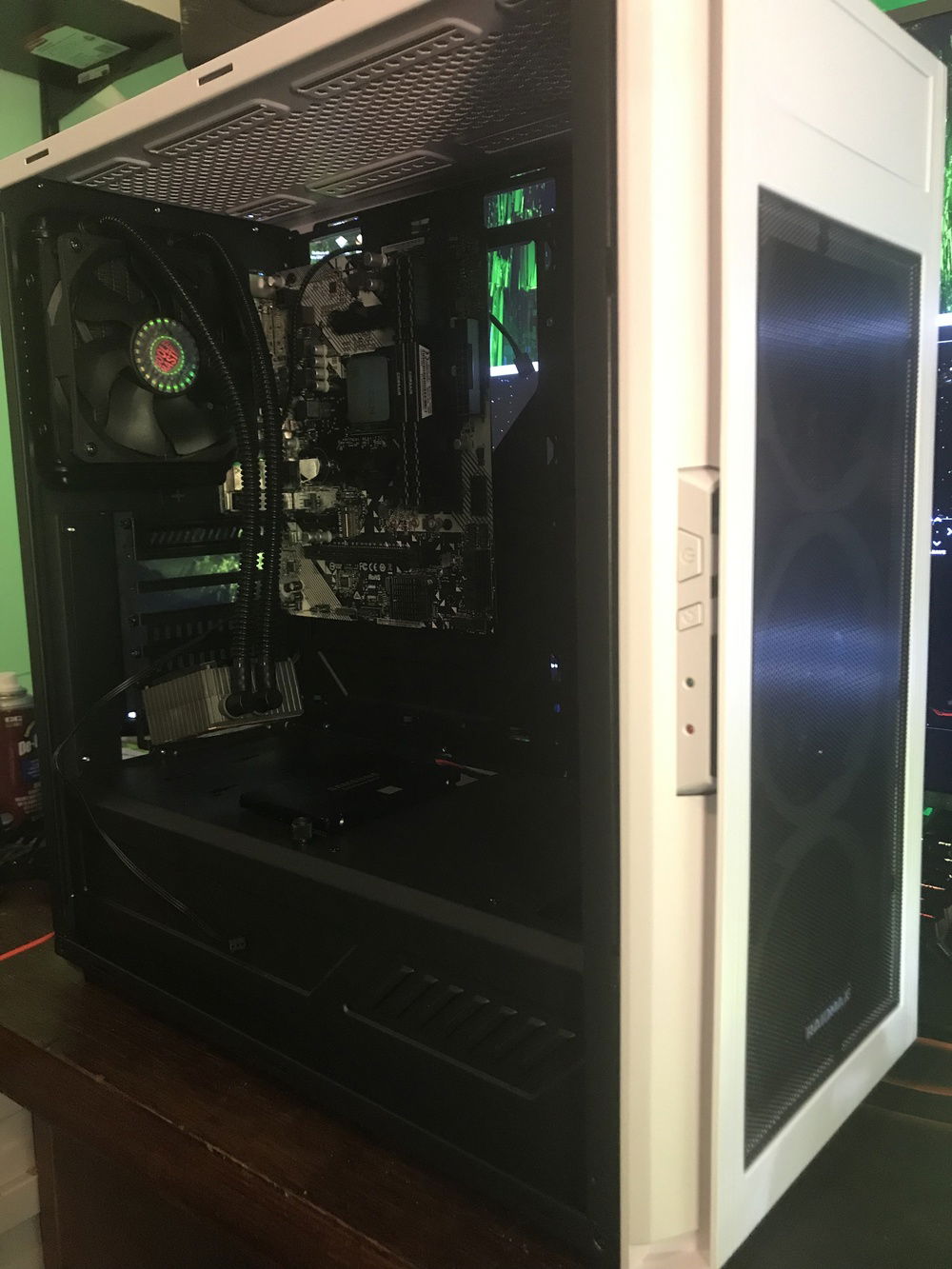 Waiting on the CM Seidon am4 bracket.
Parts are in. Look at her go!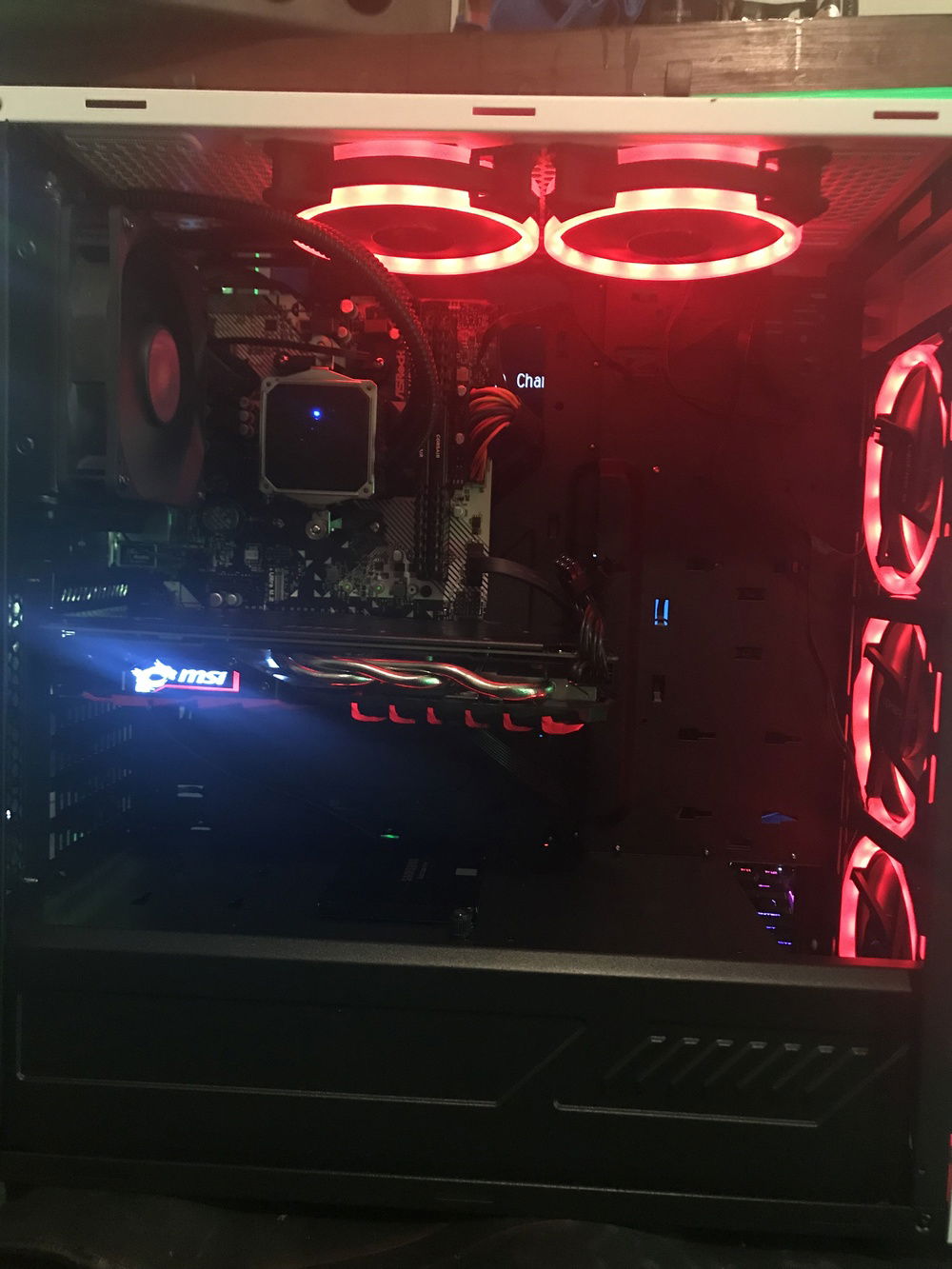 Optical drive tray was removable so good use to that. So much dead space on between the board and the front. What to do to fill that in. Hmmm.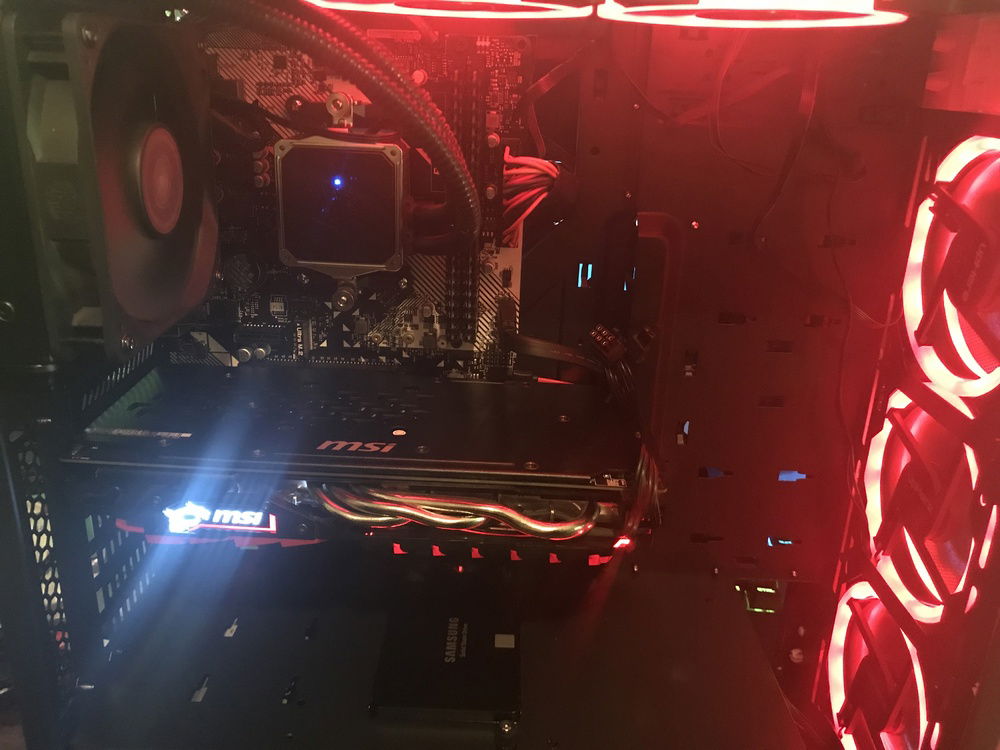 Can't wait to try the budget sleeving for those power leads.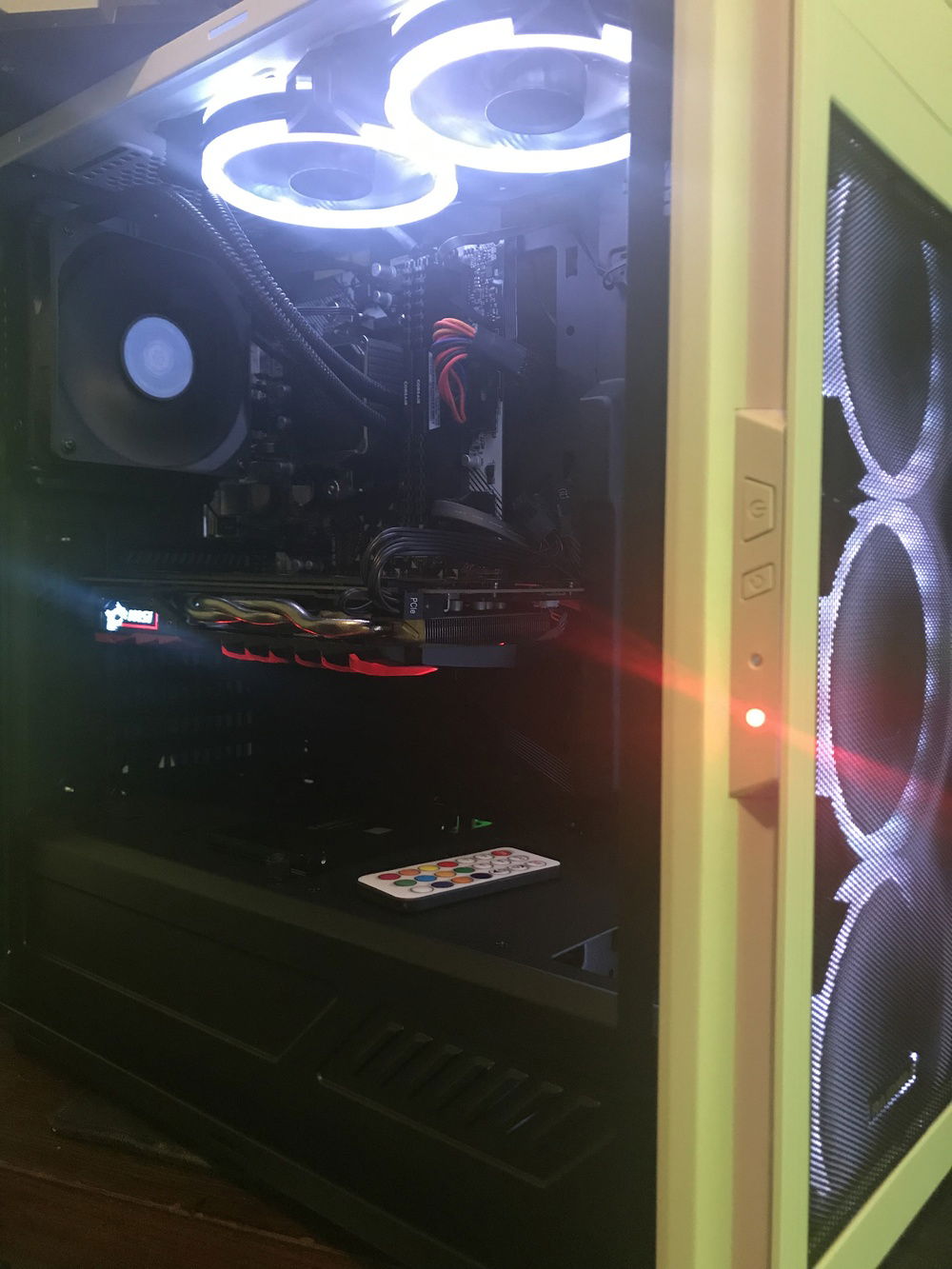 White led with red highlights look good too.