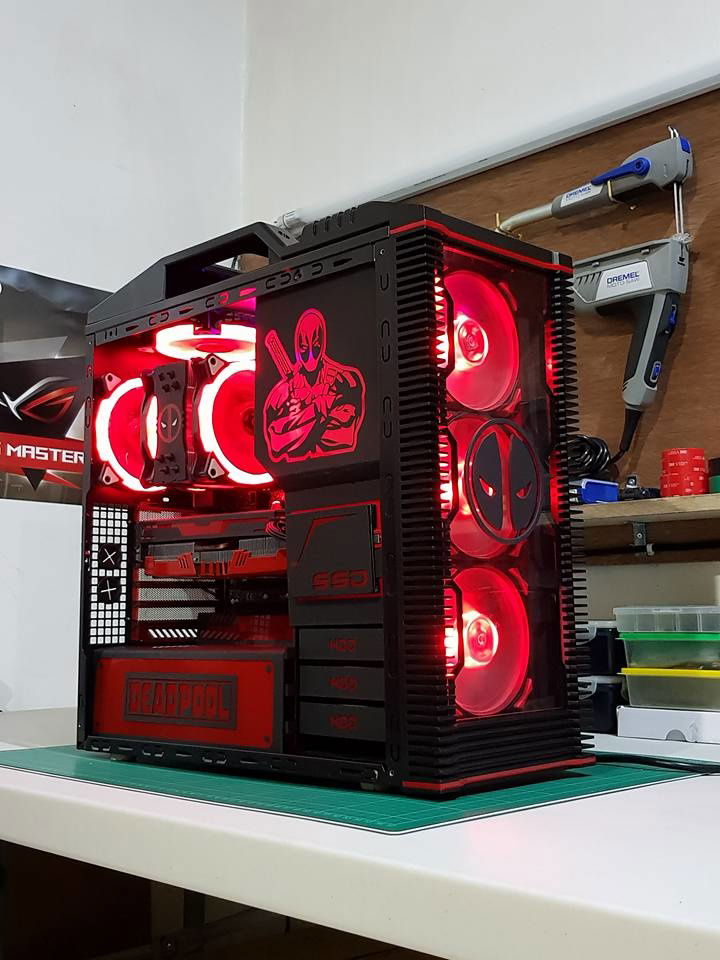 And... we're DONE! Hope you like this build =)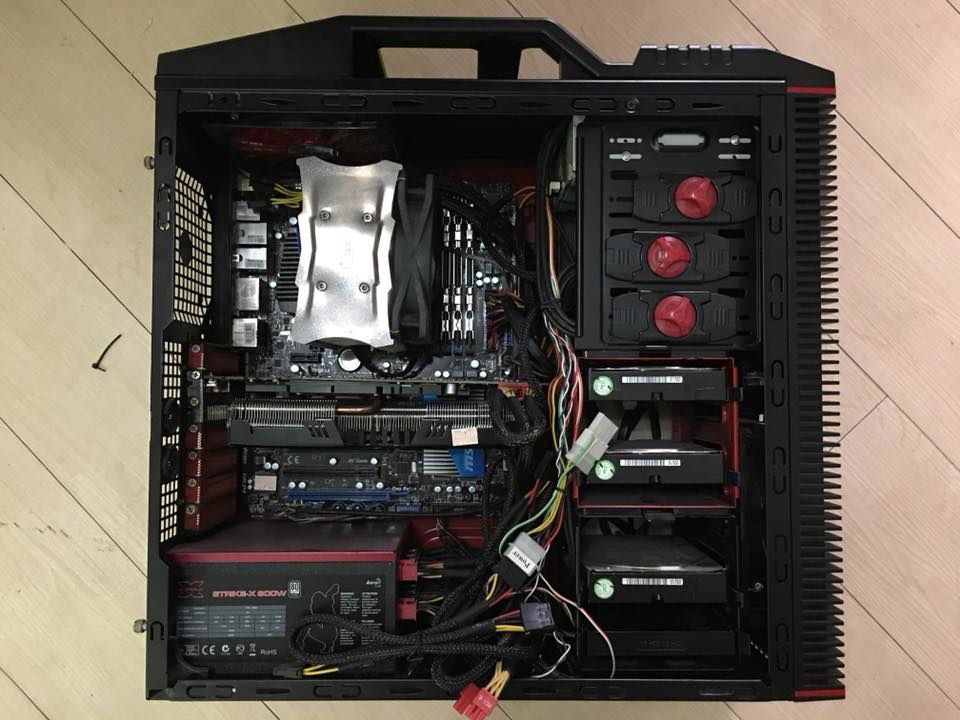 This was the PC when first brought to me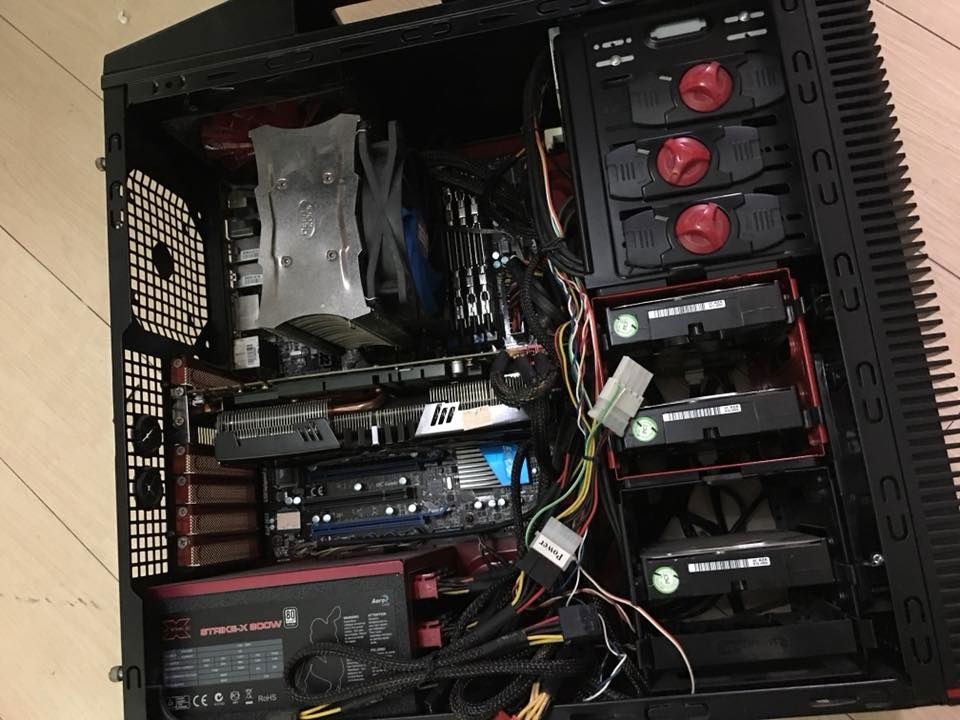 So much goin on inside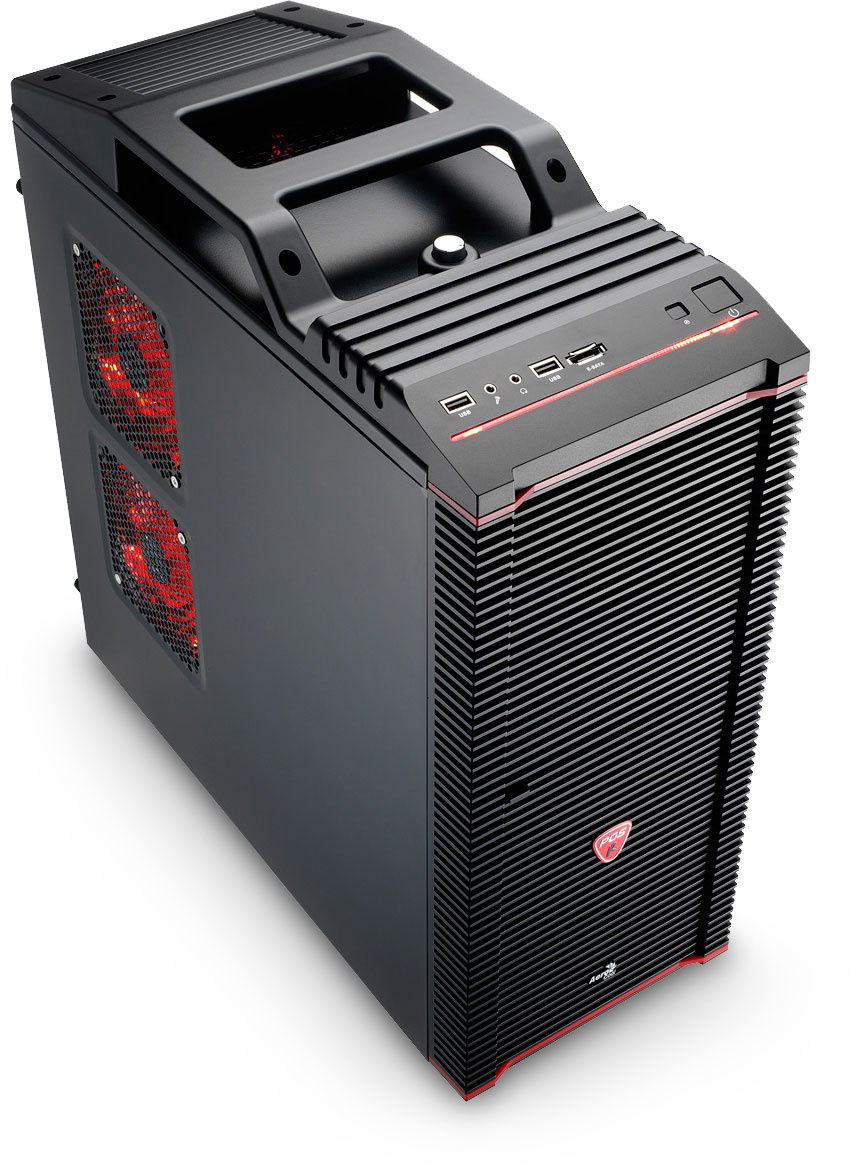 Front grill of this case didn't look nice so I got rid of it. I planned to show 3 LED fans in front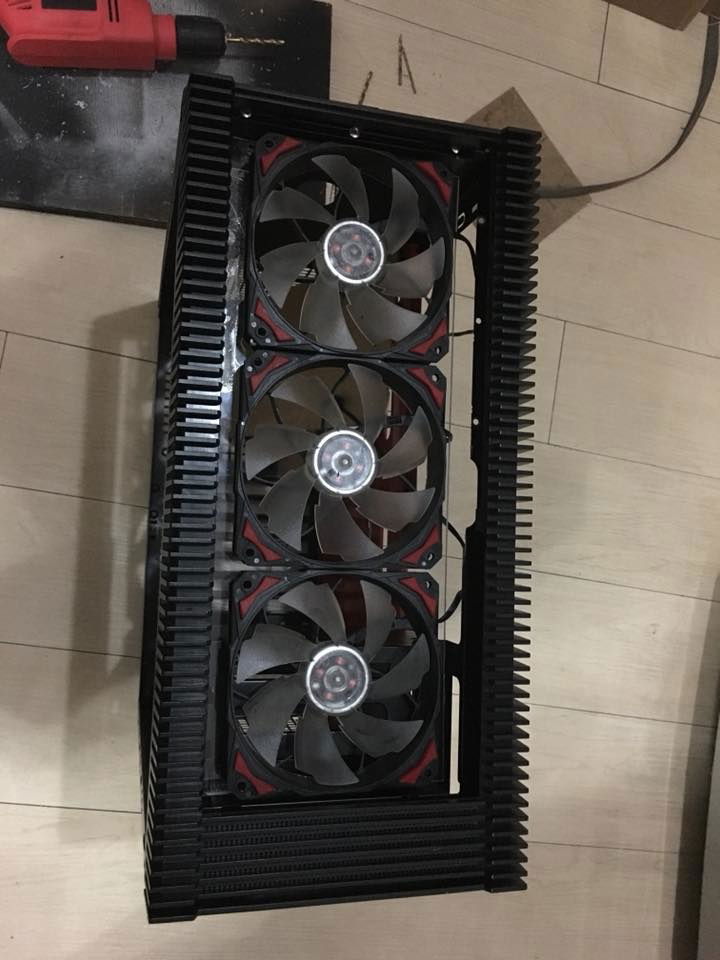 Here it is... I've made an acrylic plate cut it out for these 3 fans since I removed the grill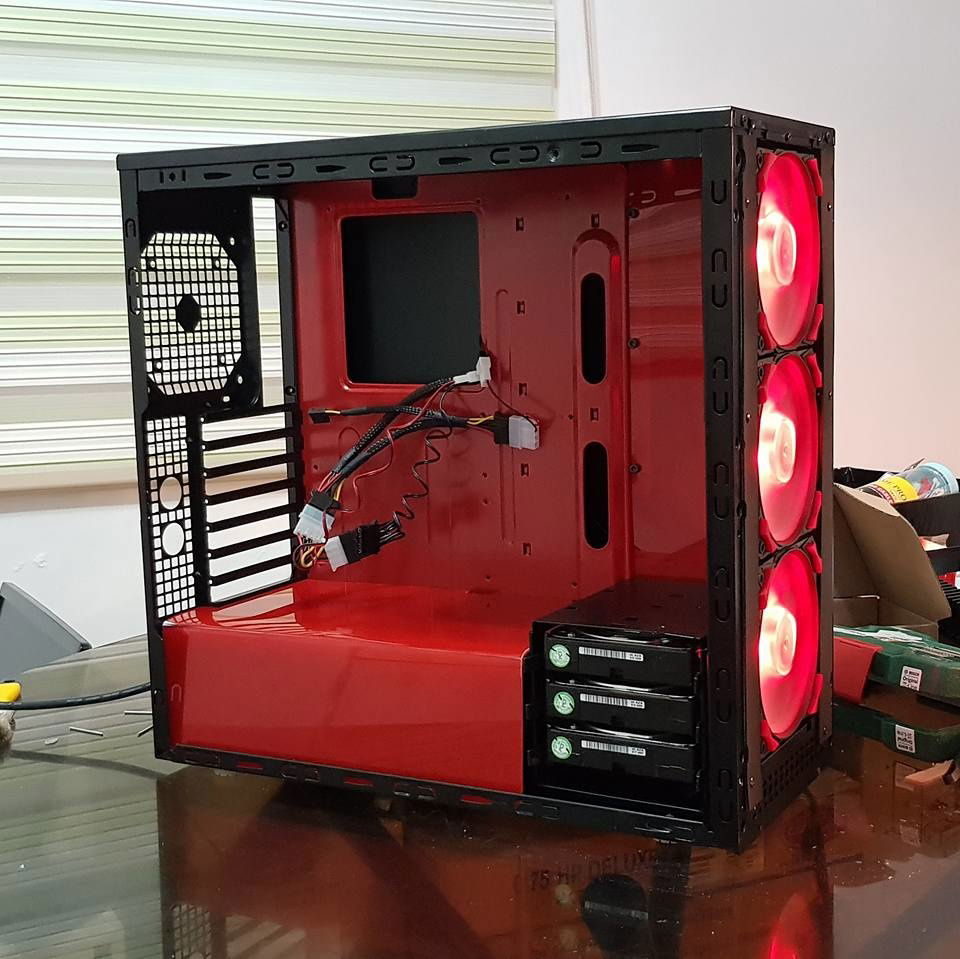 Here's me testing the front fans... and bended a sheet of acrylic to become the PSU cover. I've painted the back RED of the PSU cover as my base background color for my design later on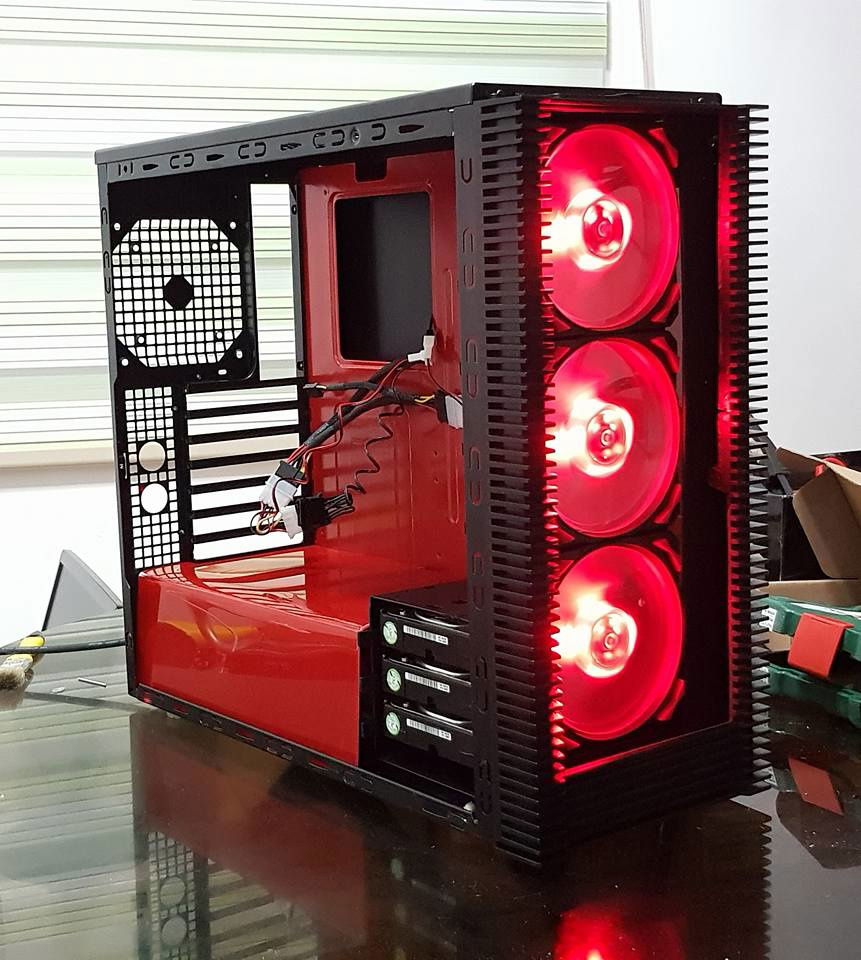 Looks neat!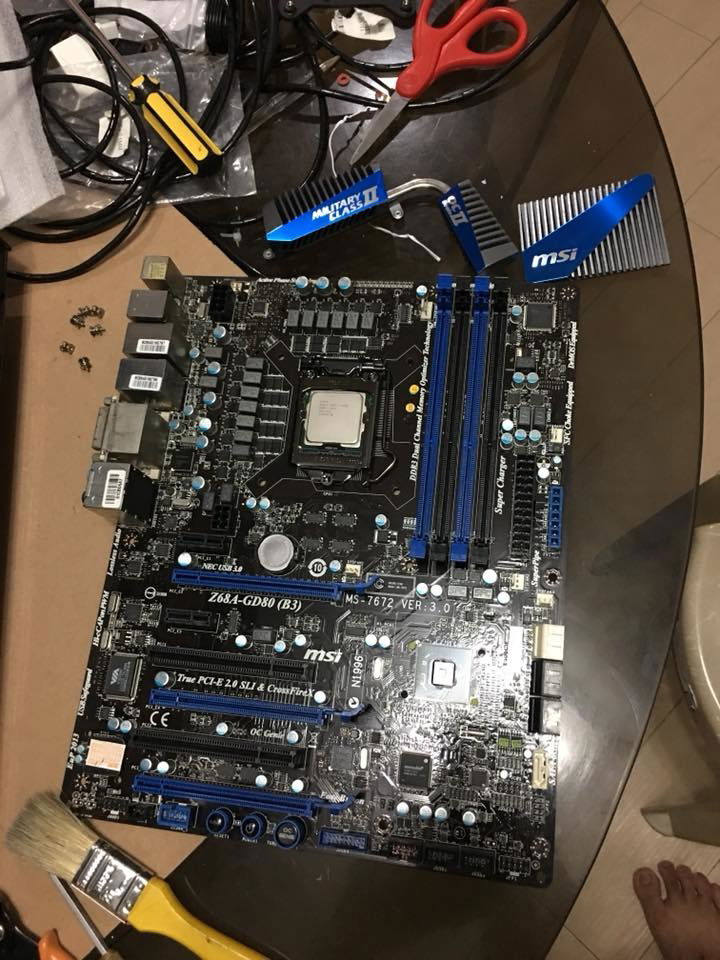 Next is the motherboard... Deadpool doesn't have BLUE... duh. Time to remove the heatsink and the north bridge heatsink for a paintjob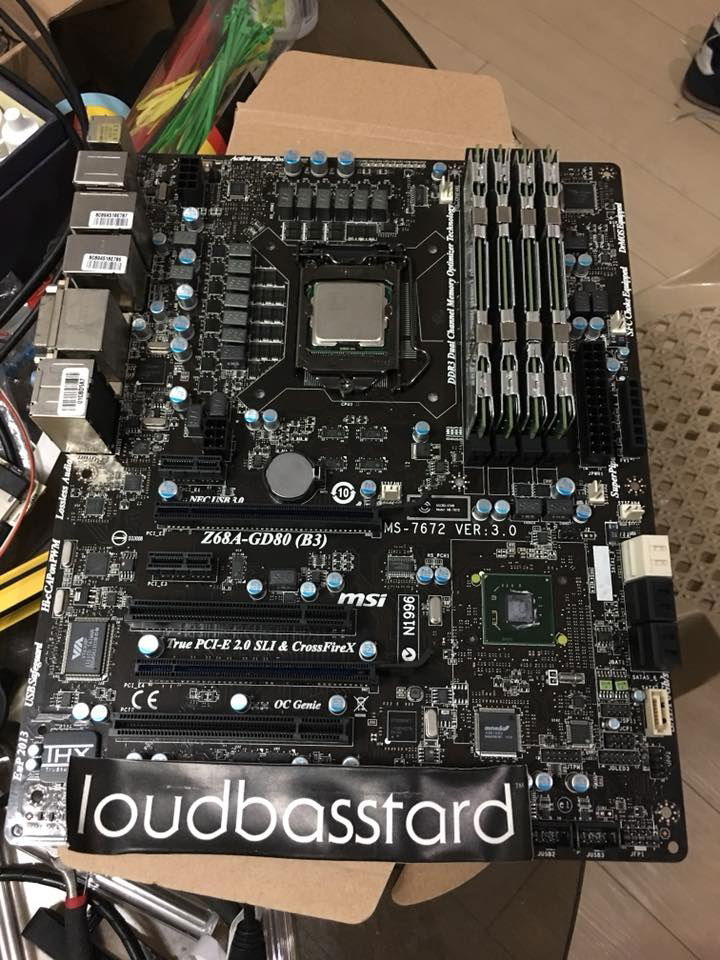 Painted the ram slots (carefully) and the PCIE slots (carefully). Don't worry... they still all work... HAHA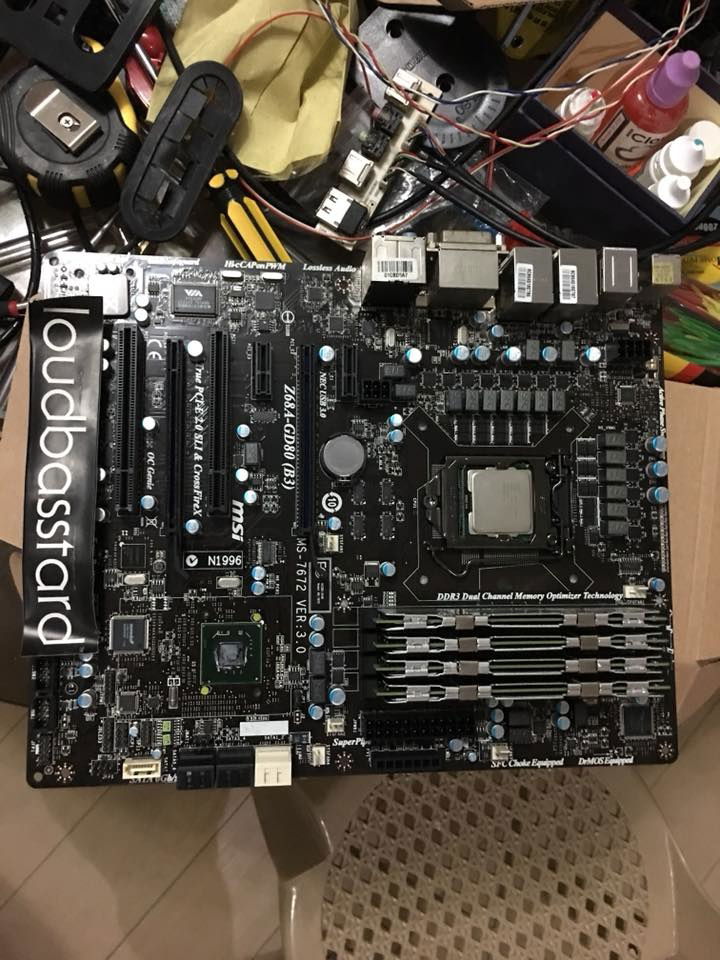 I think it looked better... do you agree?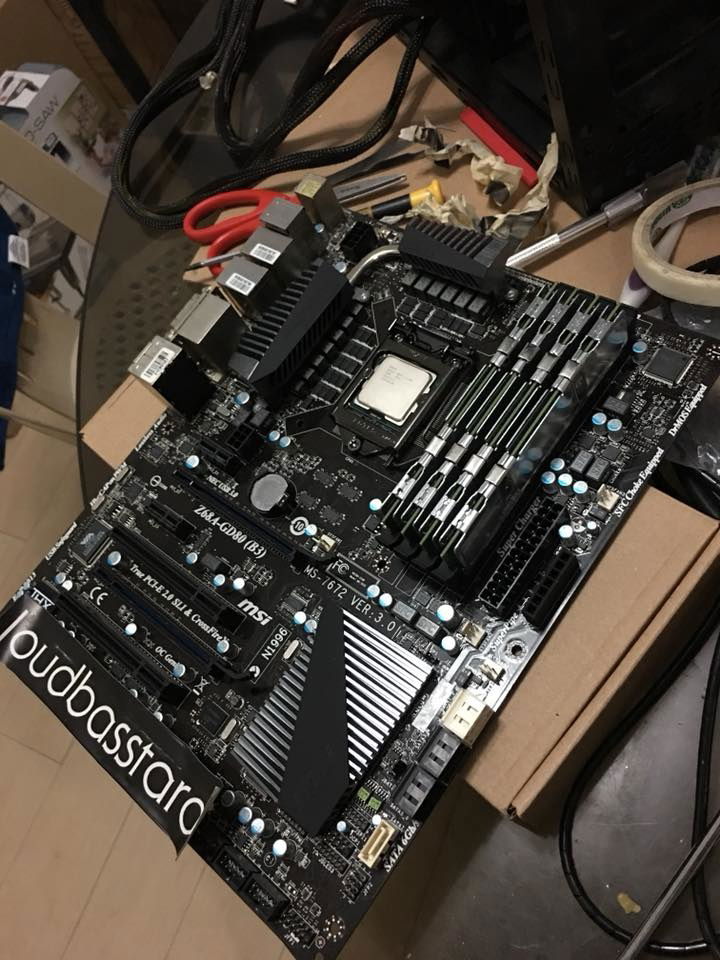 There you go... Installed the Heatsink and north bridge heatsink now... Better in my opinion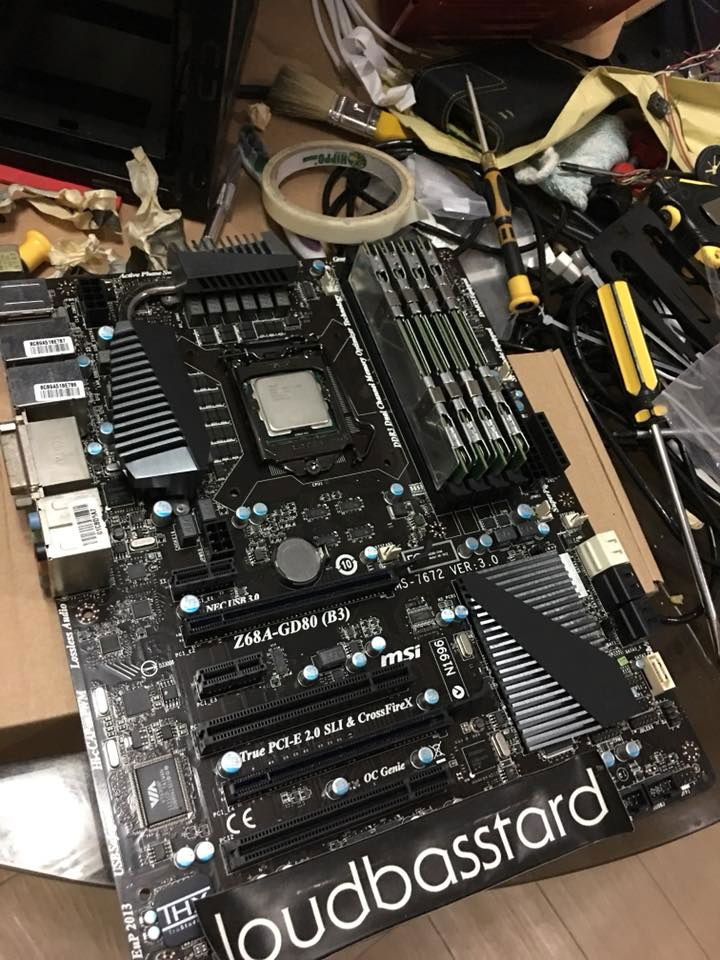 Looks great... now its time to work on the Hard drive covers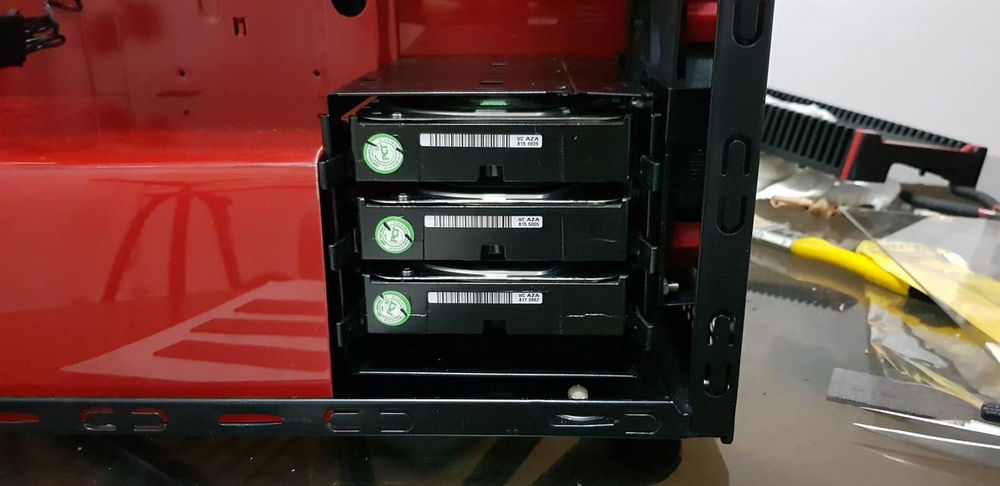 I cant leave the hard drives looking like this so I needed to do something about it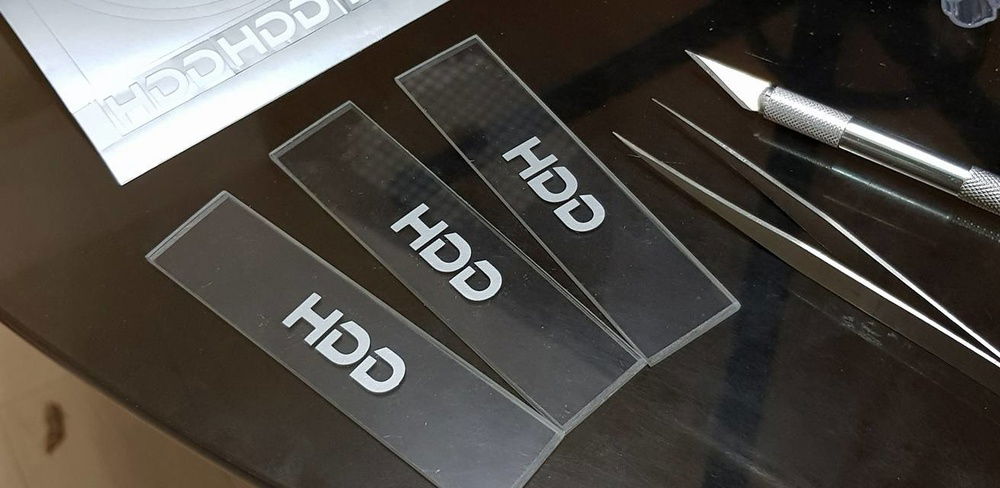 Here I cut out 3 acrylic pieces to be the hard drive cover at least. Sticked vinyl stickers to get ready for the paint job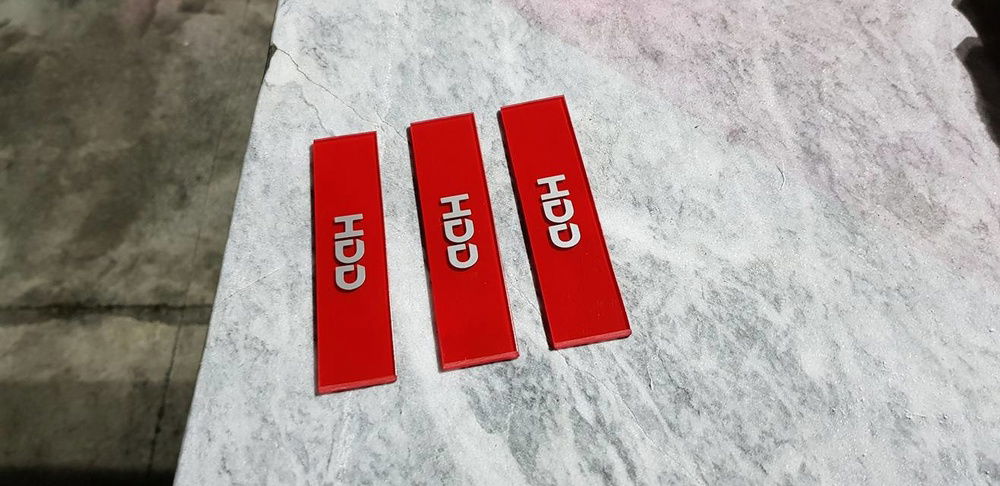 Next... painted the back RED as my backgroud color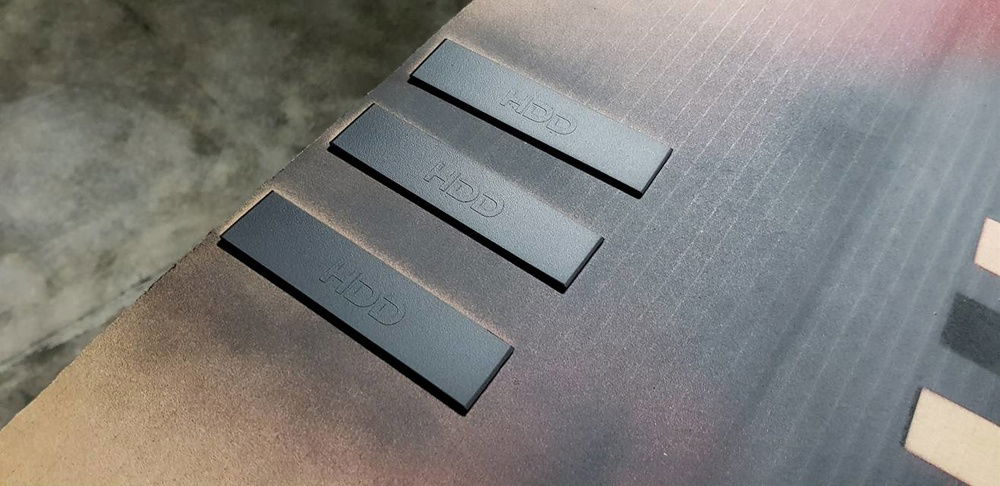 Then... painted the front with matte black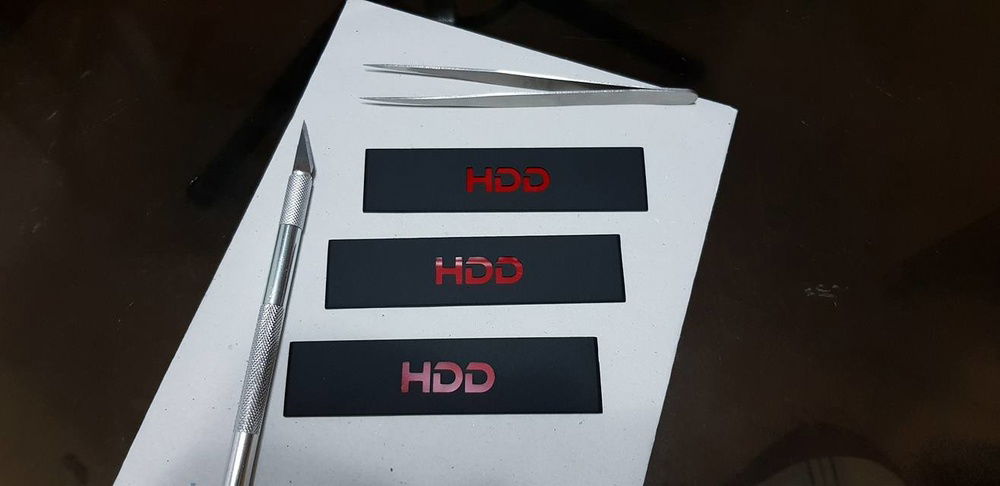 Remove the sticker... then VIOLA! done!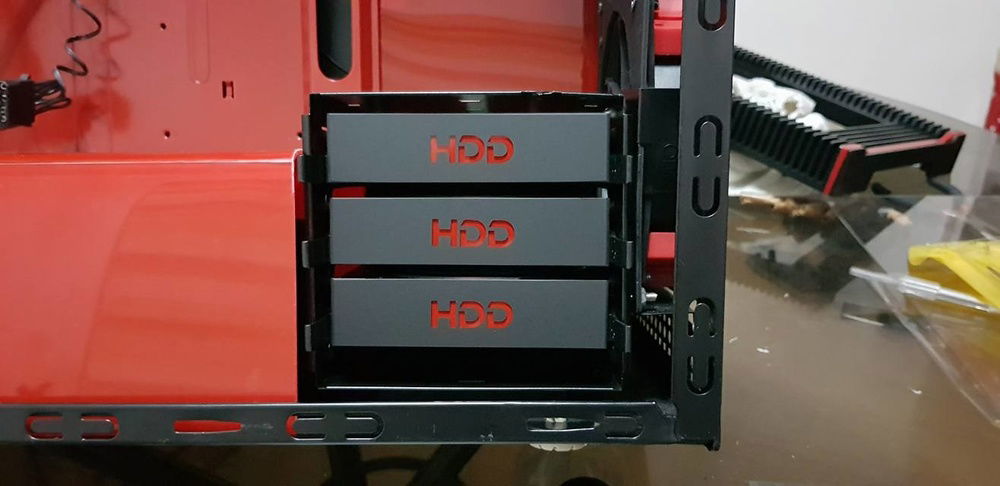 a good branded double sided tape worked like a charm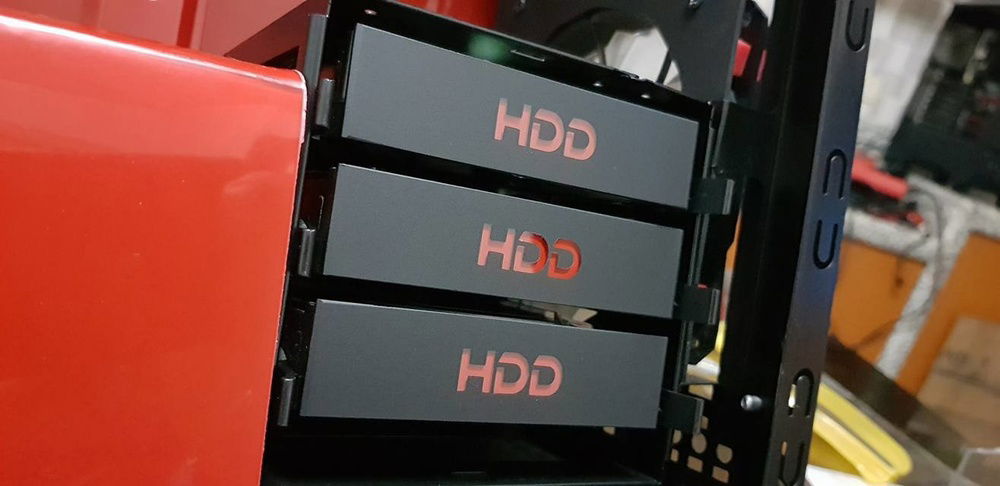 One more shot... not too shabby eh?
So, let's now go the PSU cover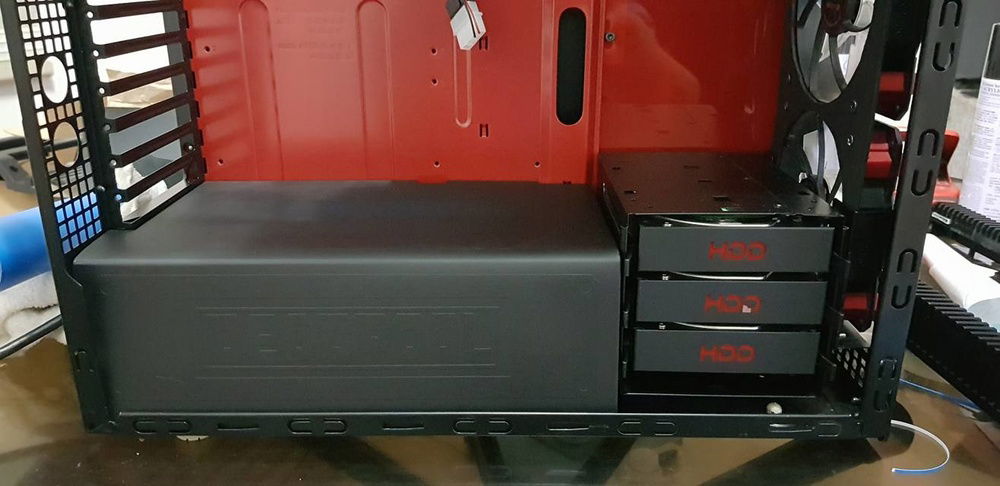 As you can see... I did the same with the PSU cover. installed my sticker design then painted it with matte black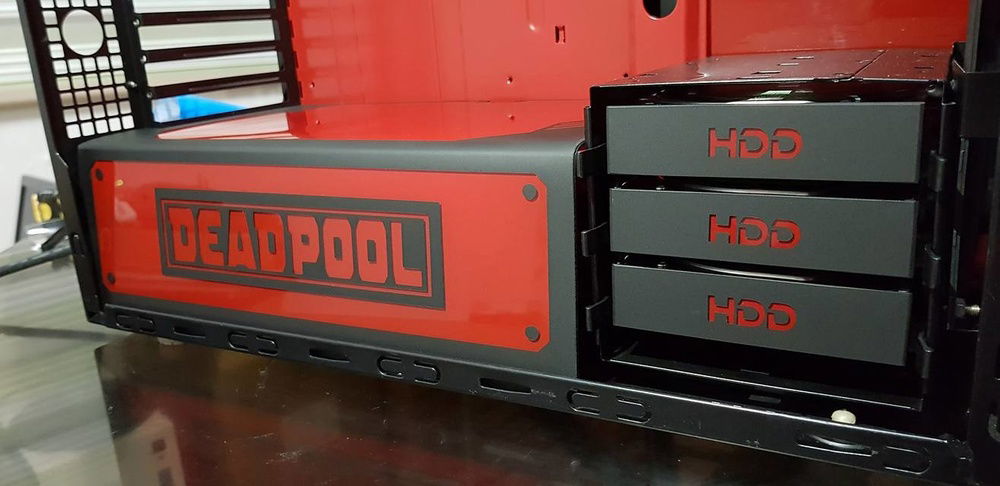 PSU Shroud Done!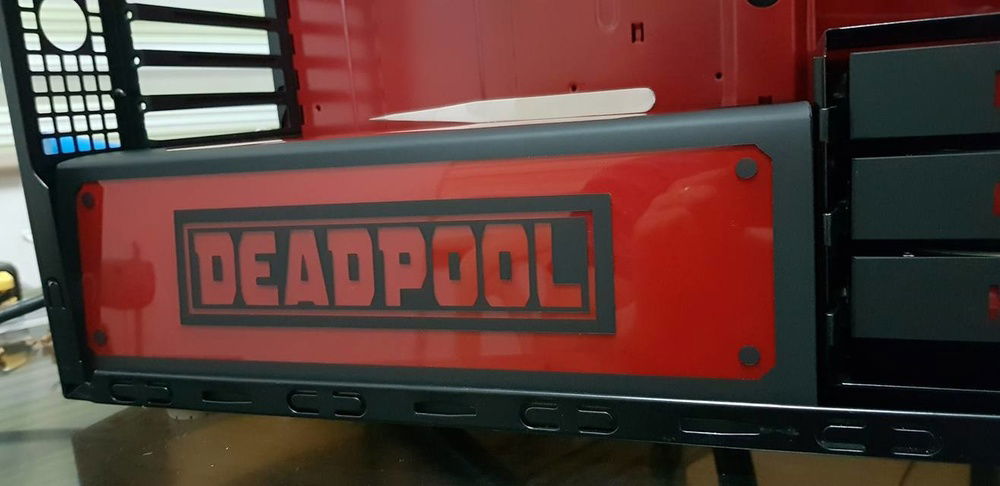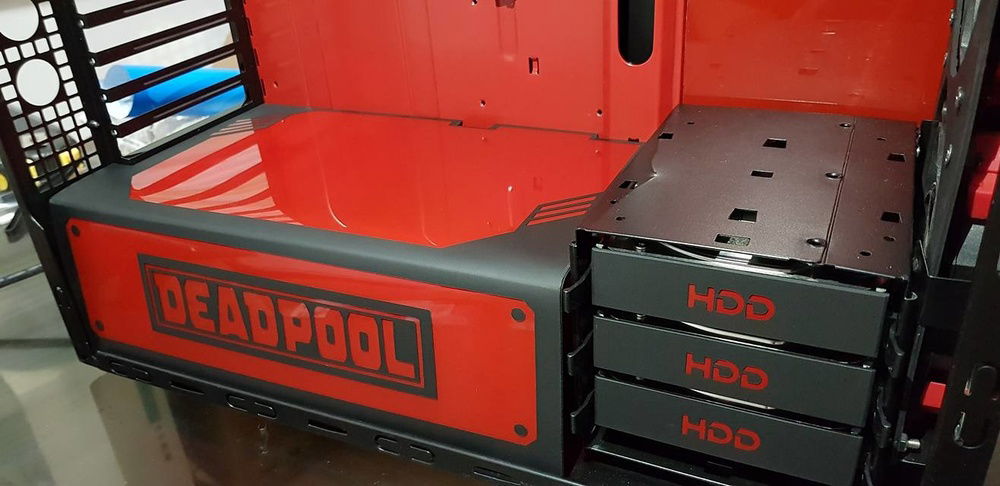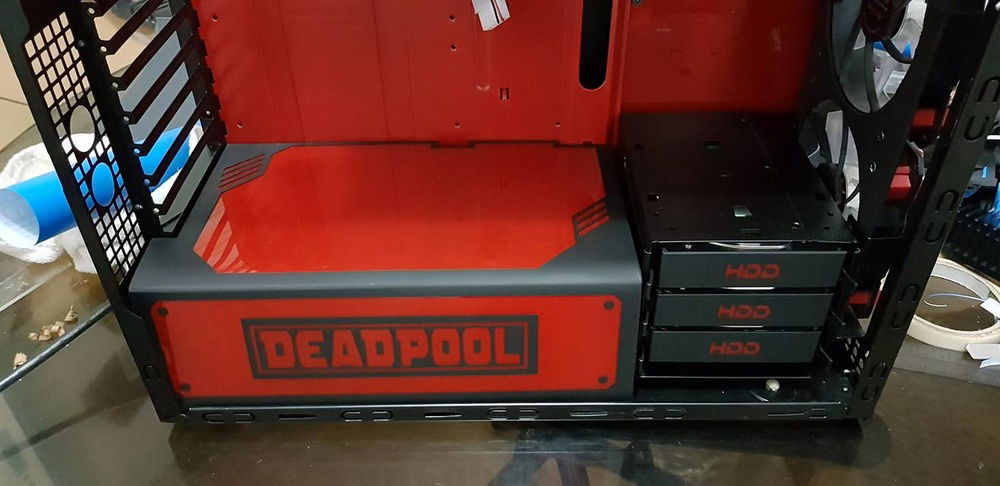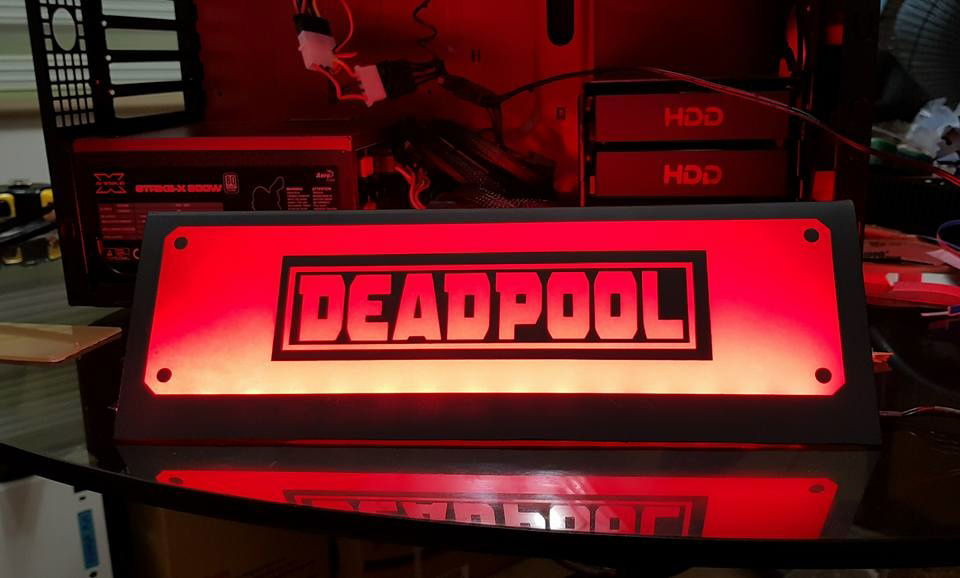 With LED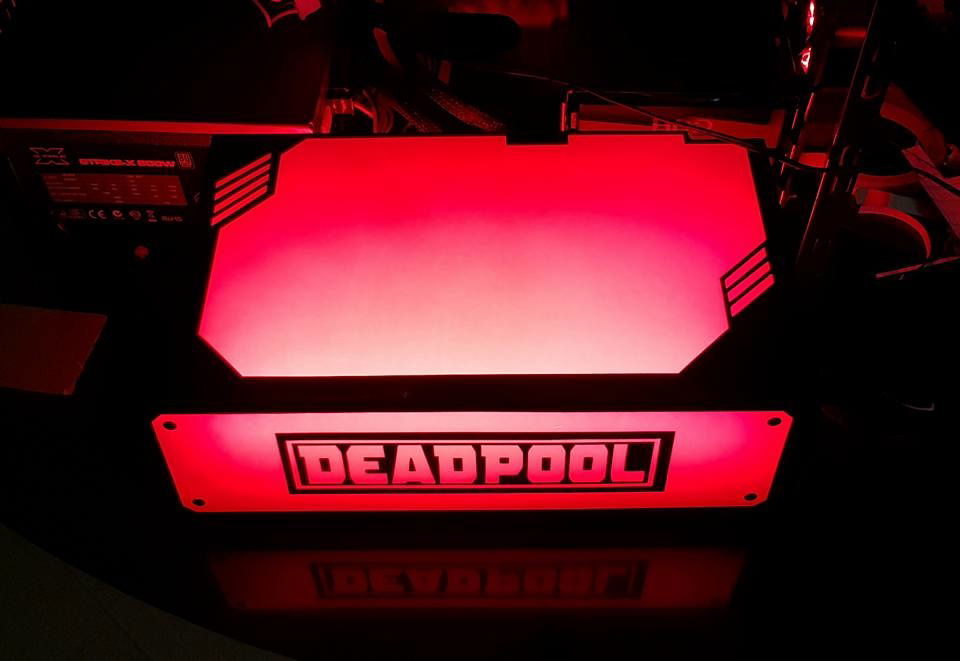 Coming up next... the Hyper 212 Front plate mod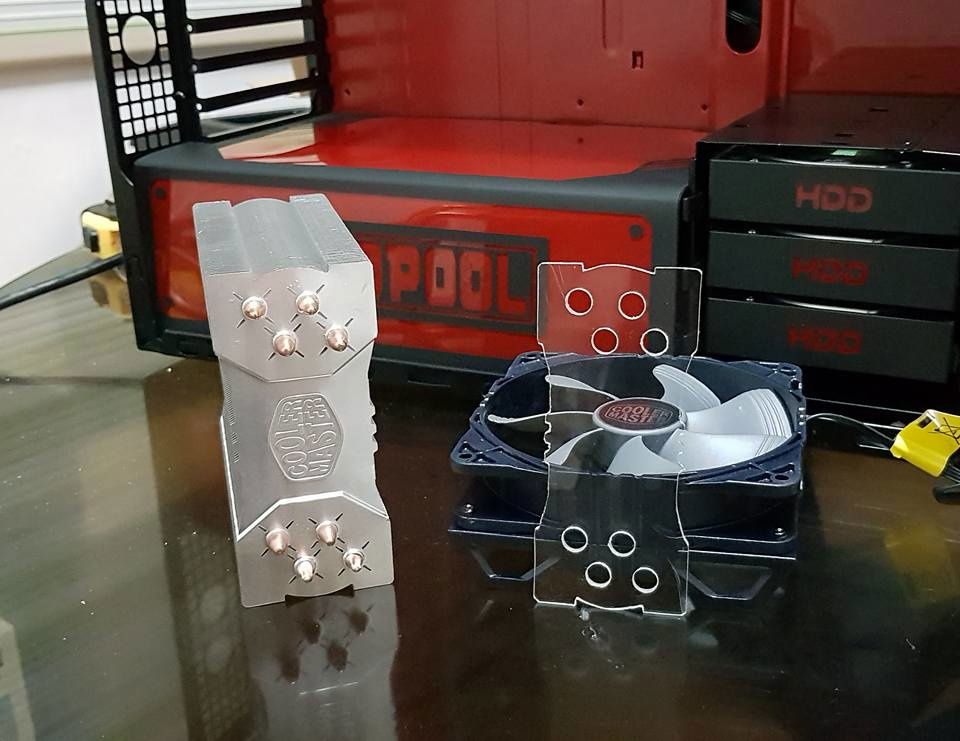 I used the Dremel motosaw to replicate the front cover of the Hyper 212 as you can see on the picture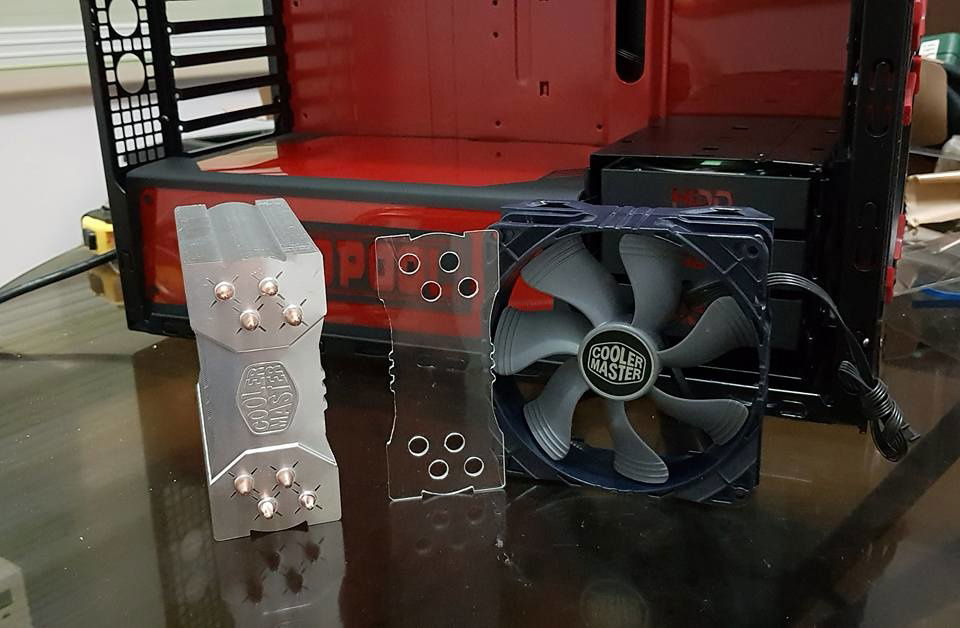 Now time to paint it using the previous method I did with the PSU shroud and the HDD covers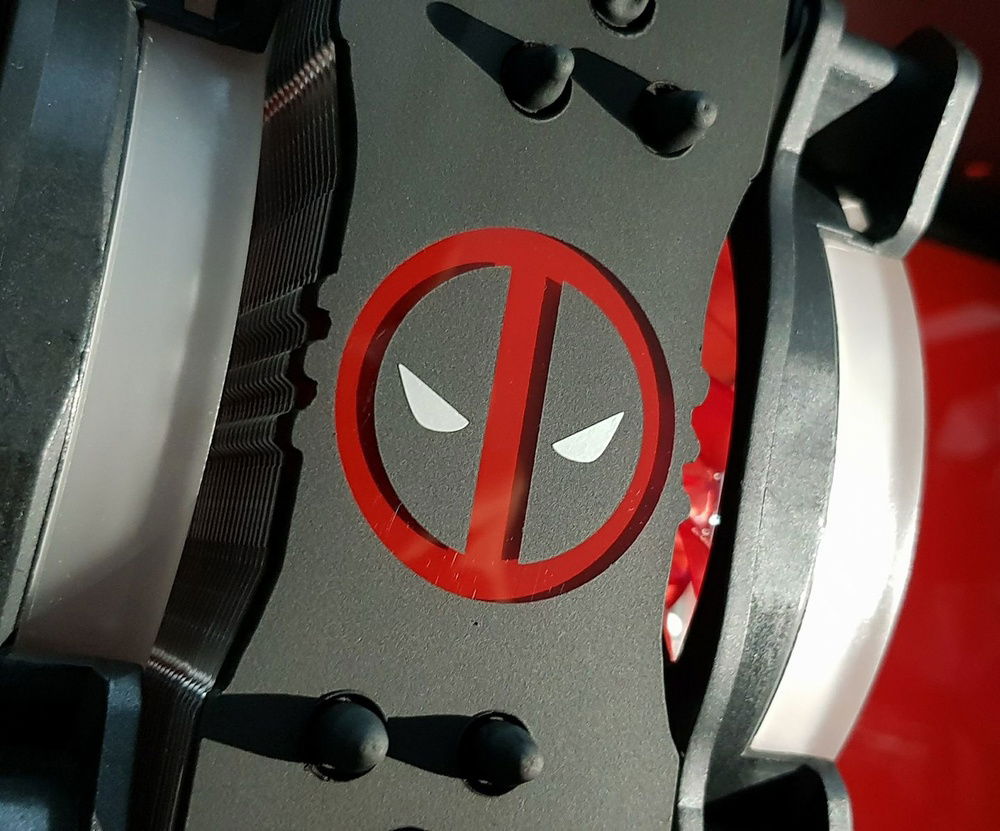 Done! Hyper 212 front plate mod a success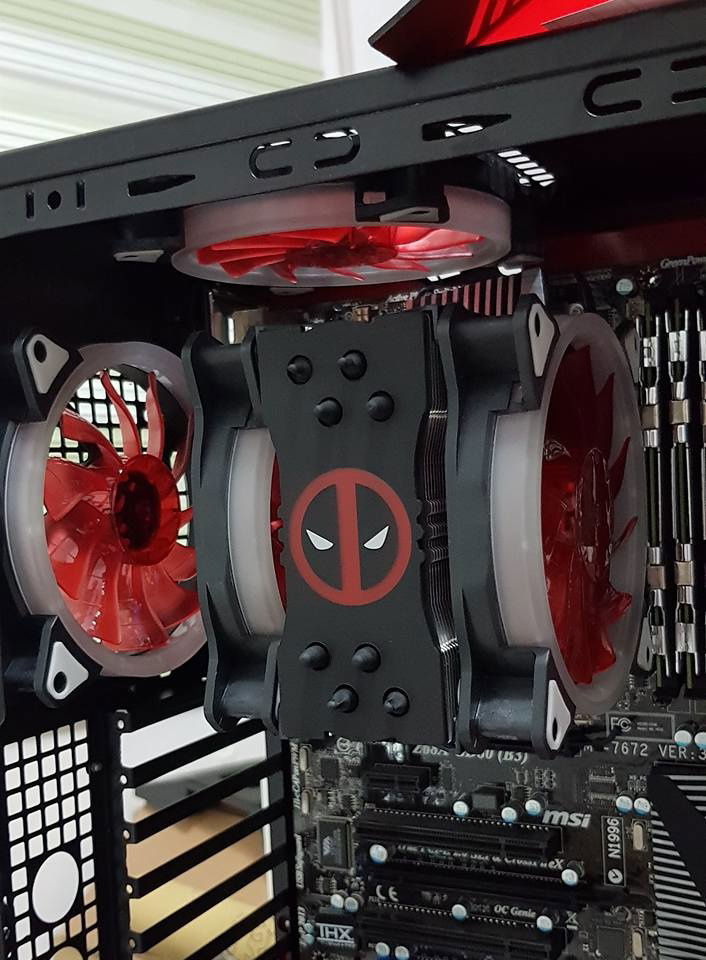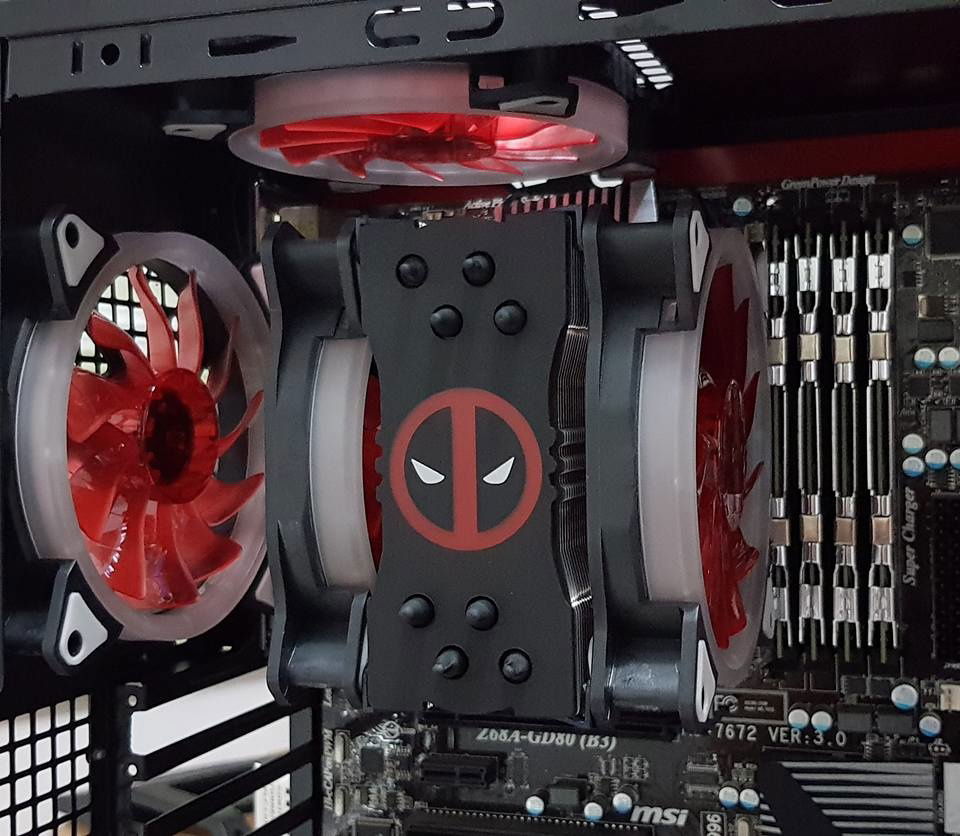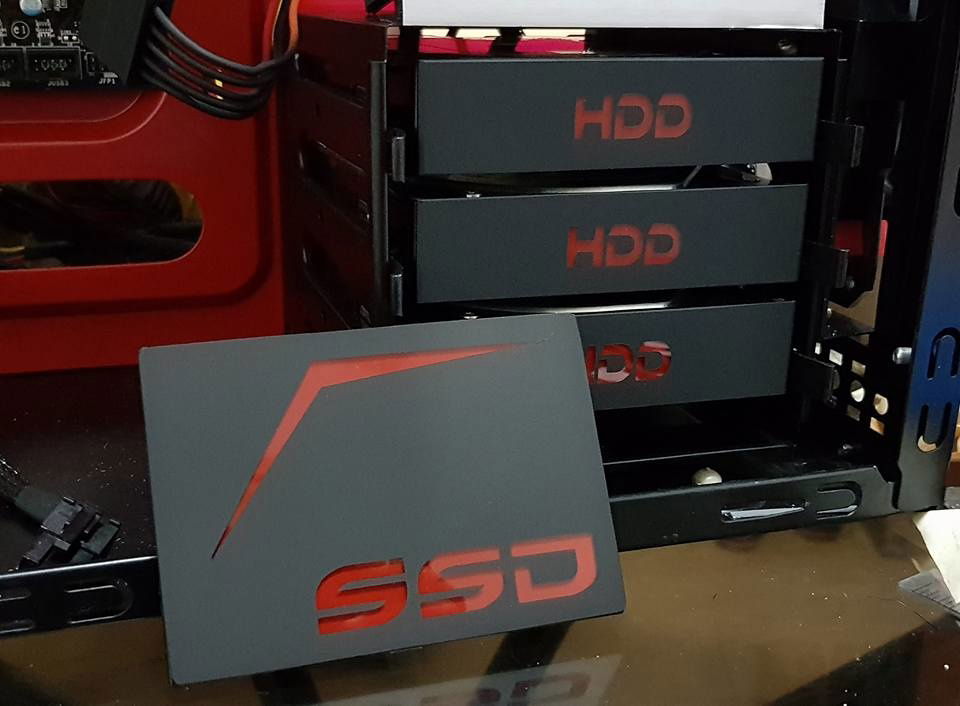 Here the SSD... it deserves some lovin too =)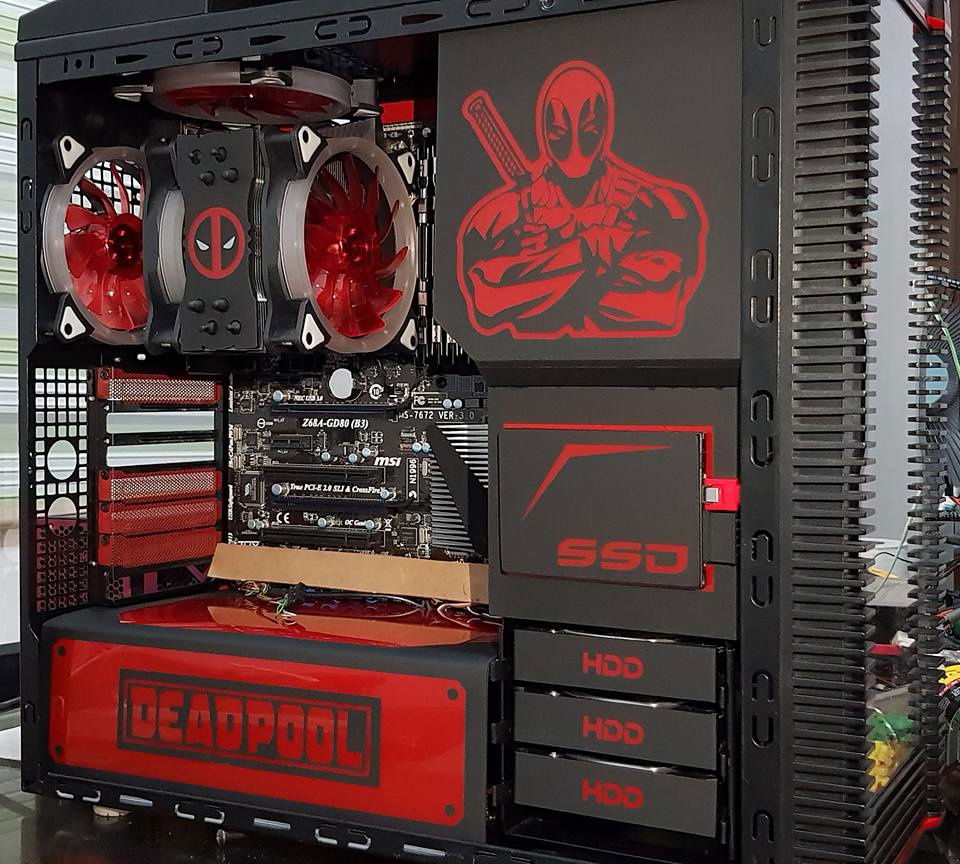 Drive bay side cover and SSD now installed. It's starting to take shape now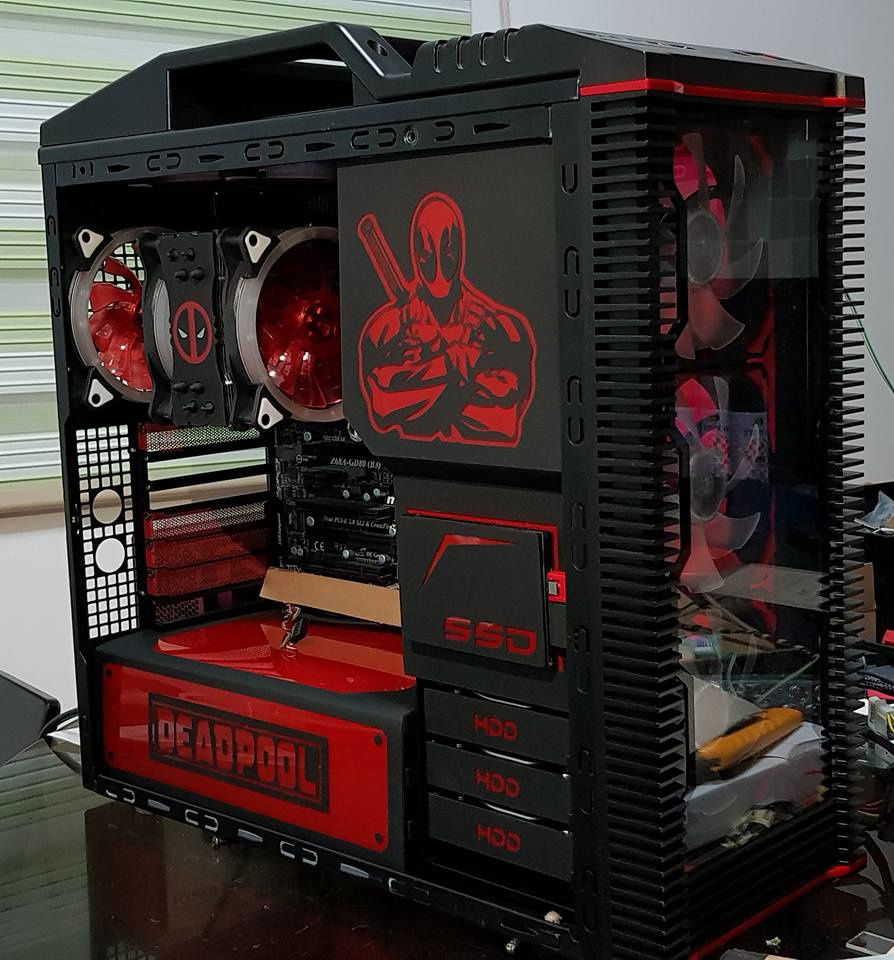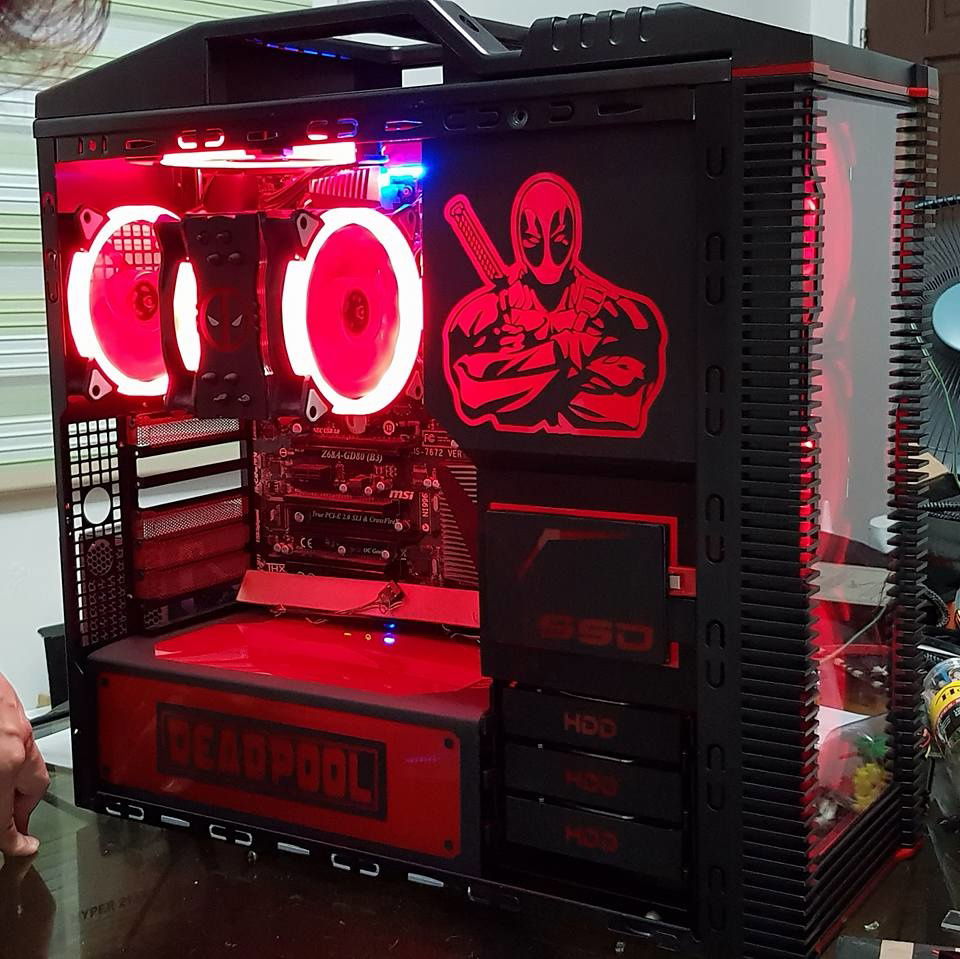 Everything is almost done... As you can see I've installed a clear acrylic in front with side vents as well to finish the case.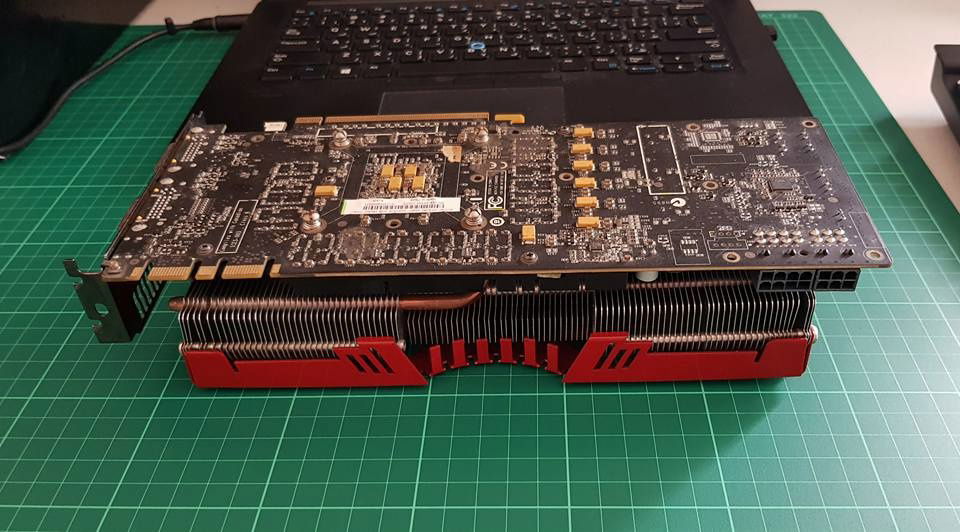 Now let's makeover this GPU. I've already painted the cover RED. Lets make a GPU backplate!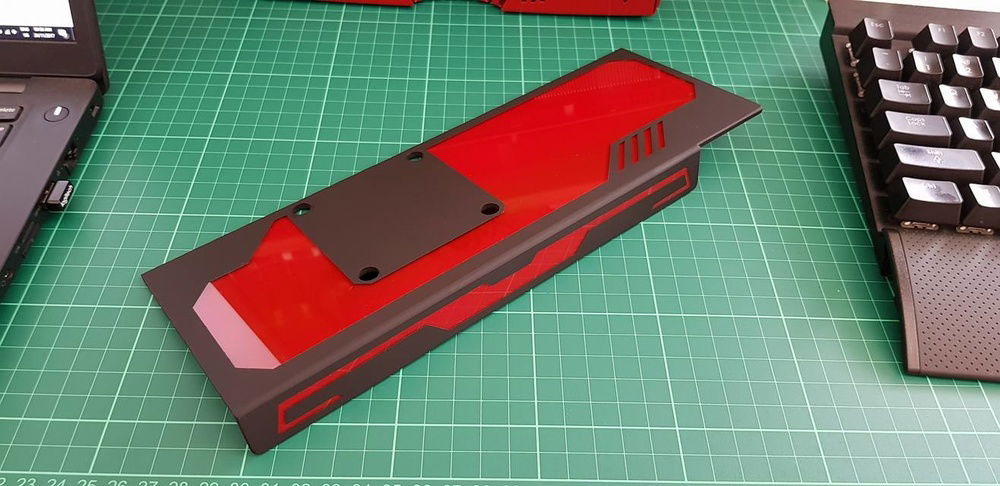 TADAH! Same concept... same procedure. I've bended a piece of acrylic and painted it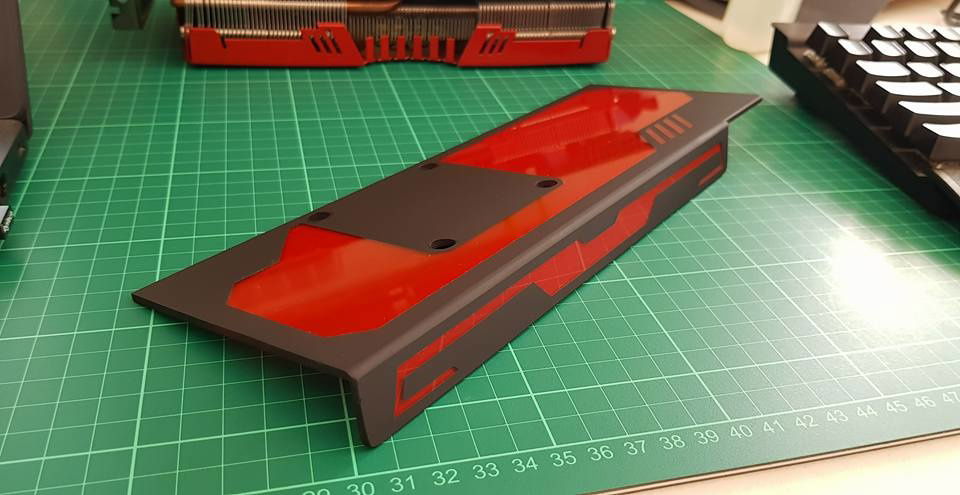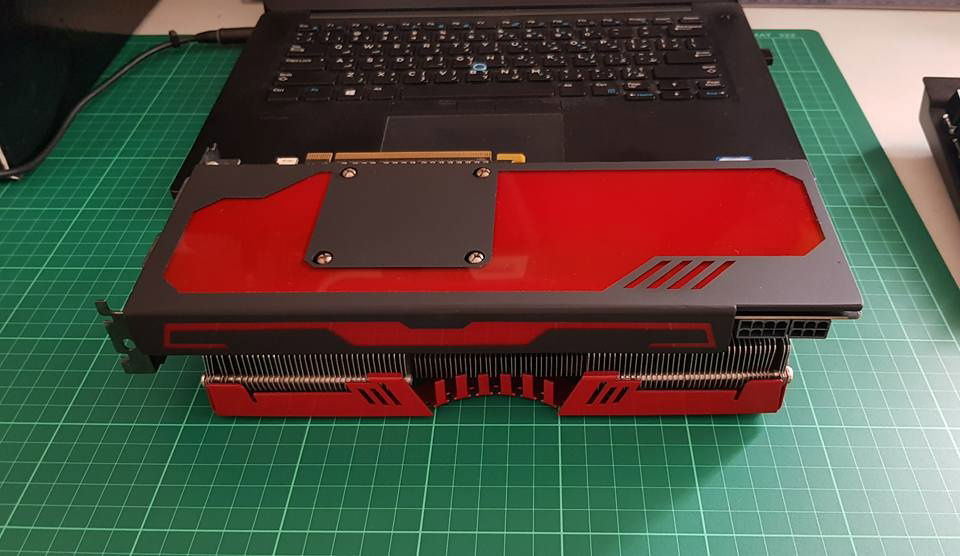 Not bad...
We're about 90% done... let's add a final touch!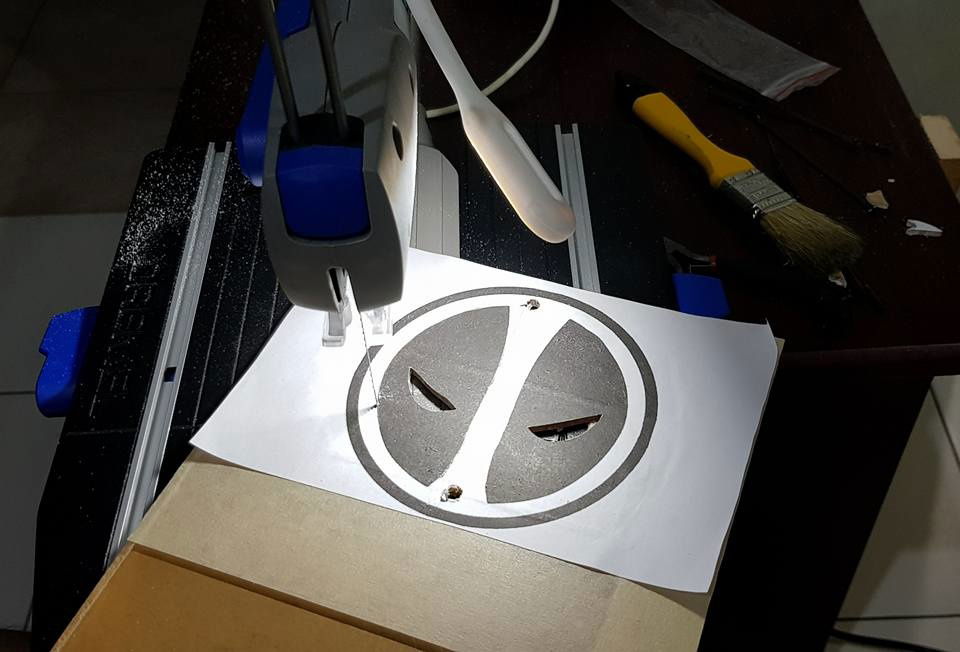 Let's cut a logo to go in front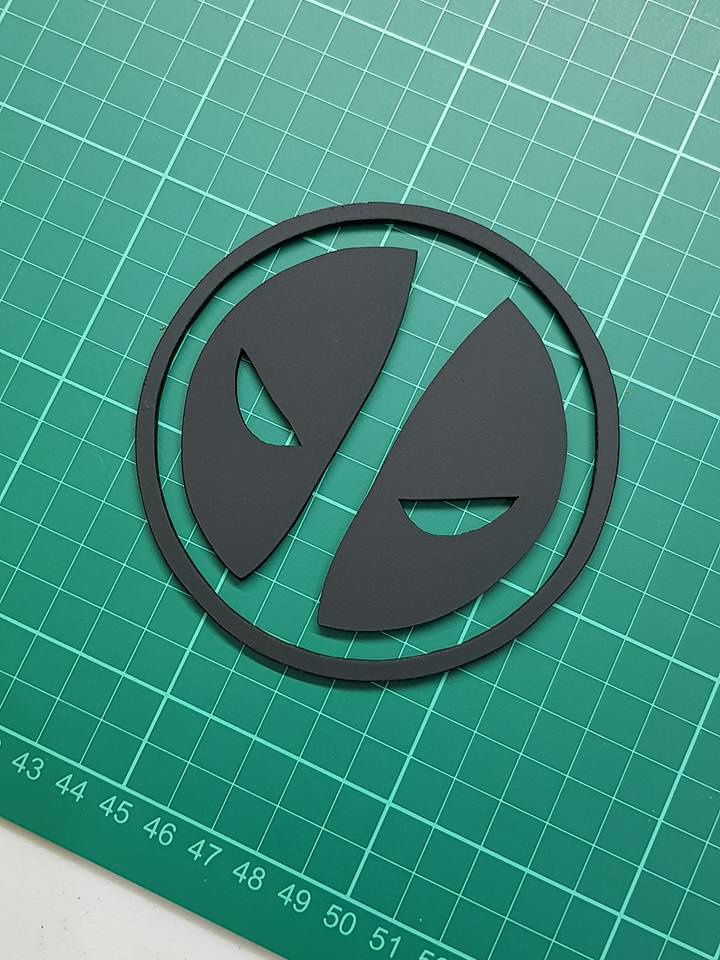 Painted it black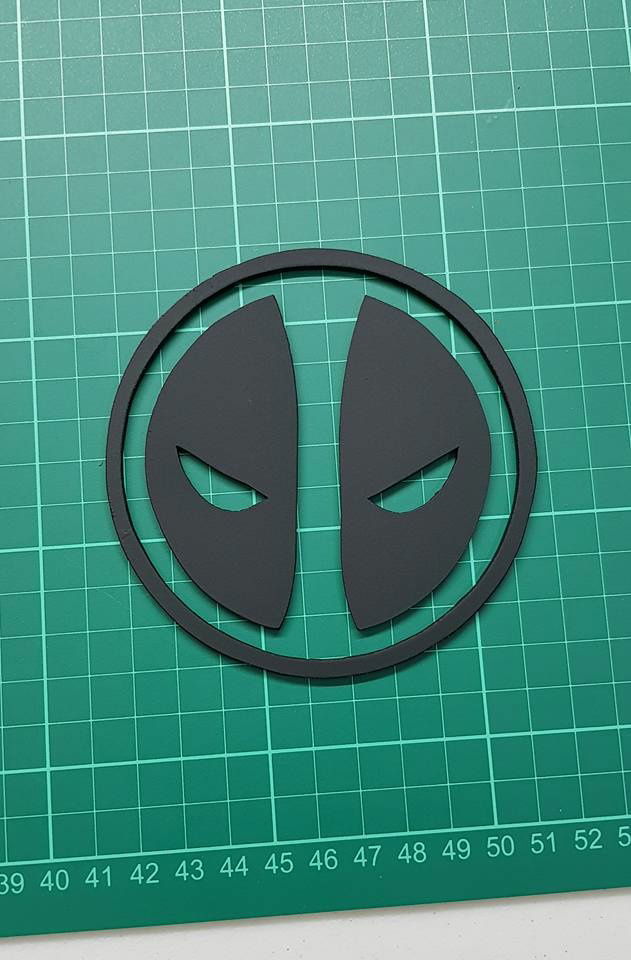 There you go... !