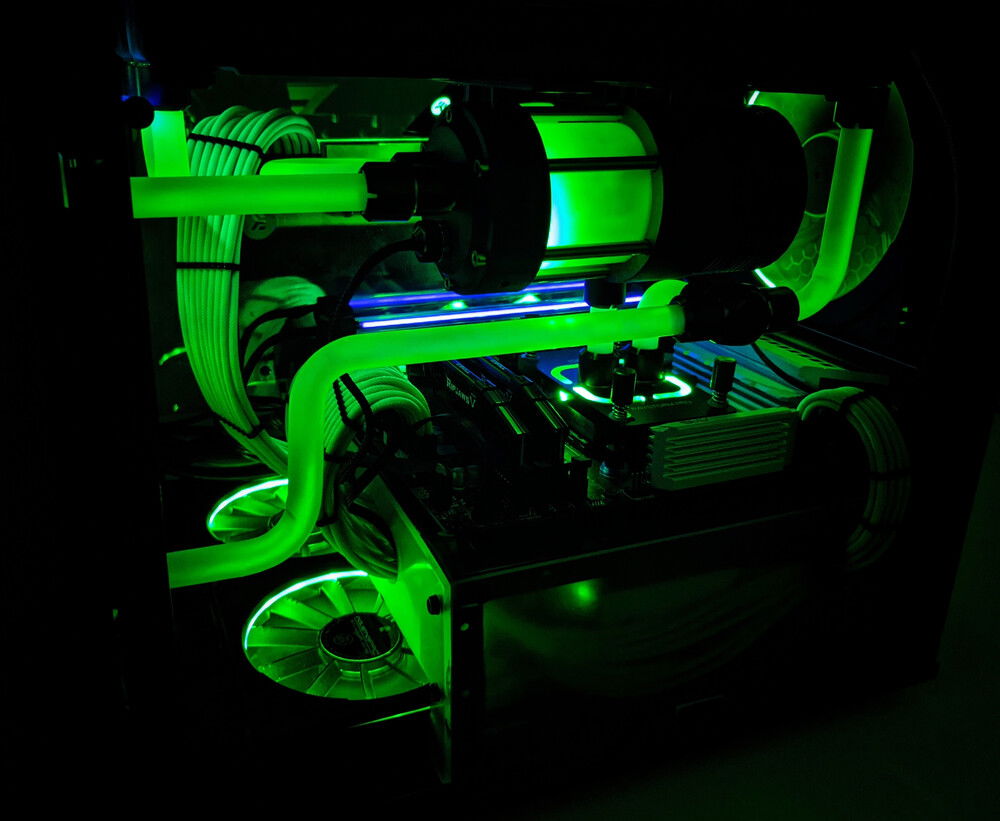 Why do rainbow puke when you can do green?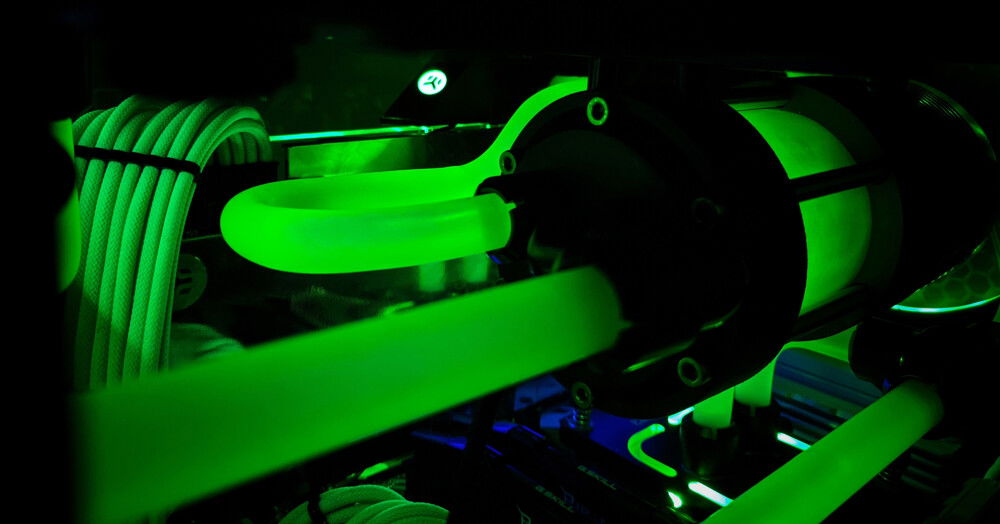 The single most difficult bend is between the GPU and the reservoir.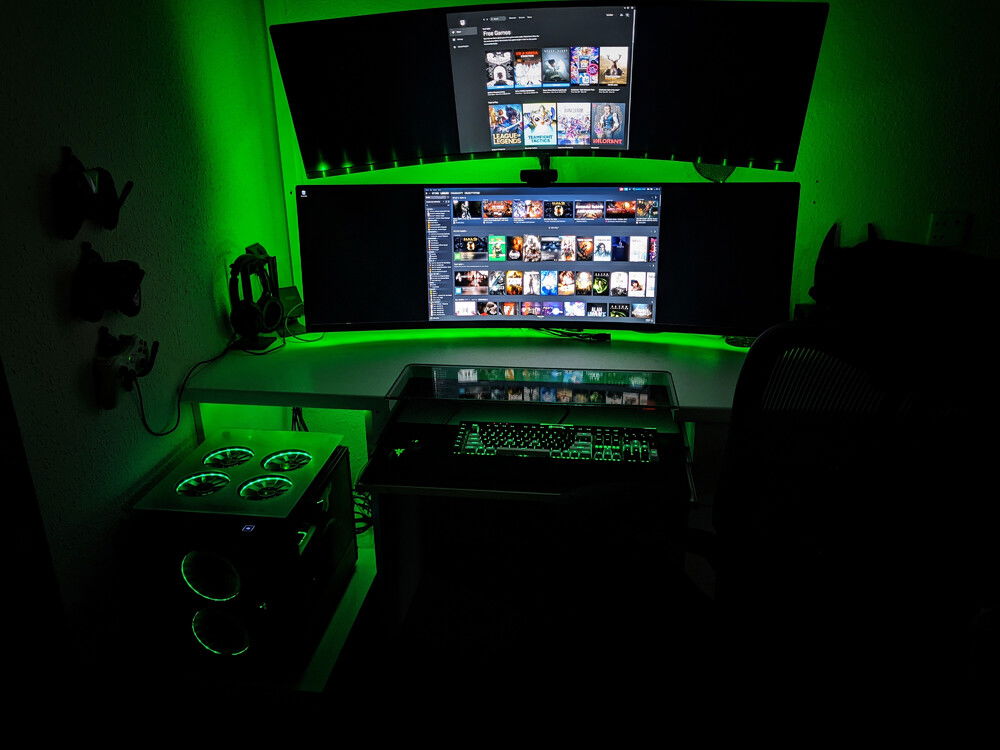 I needed a build that would look good with the computer on the left side.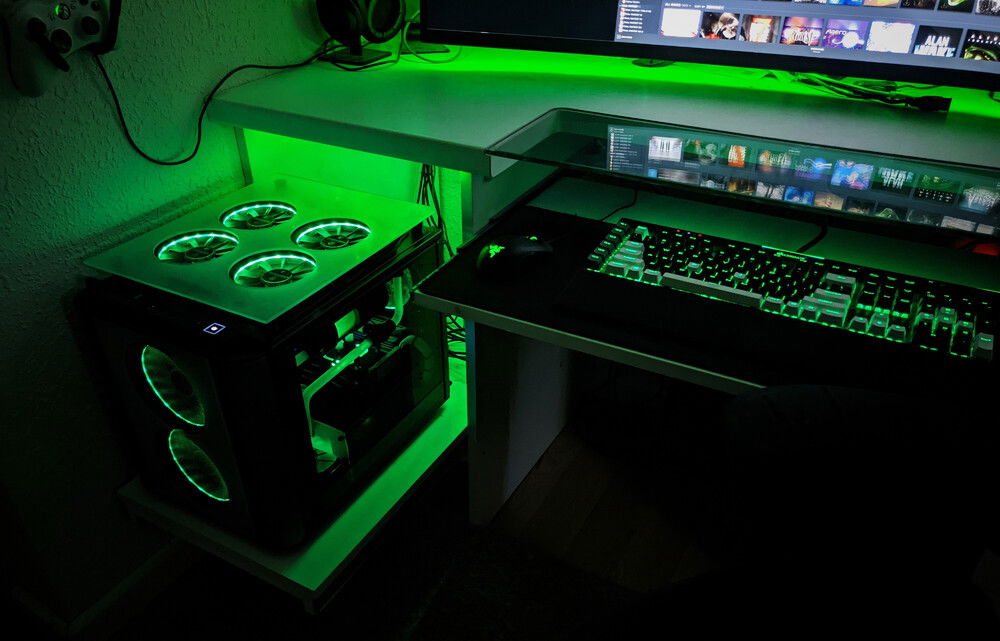 I don't really get anything done right now because I'm spending so much time drooling.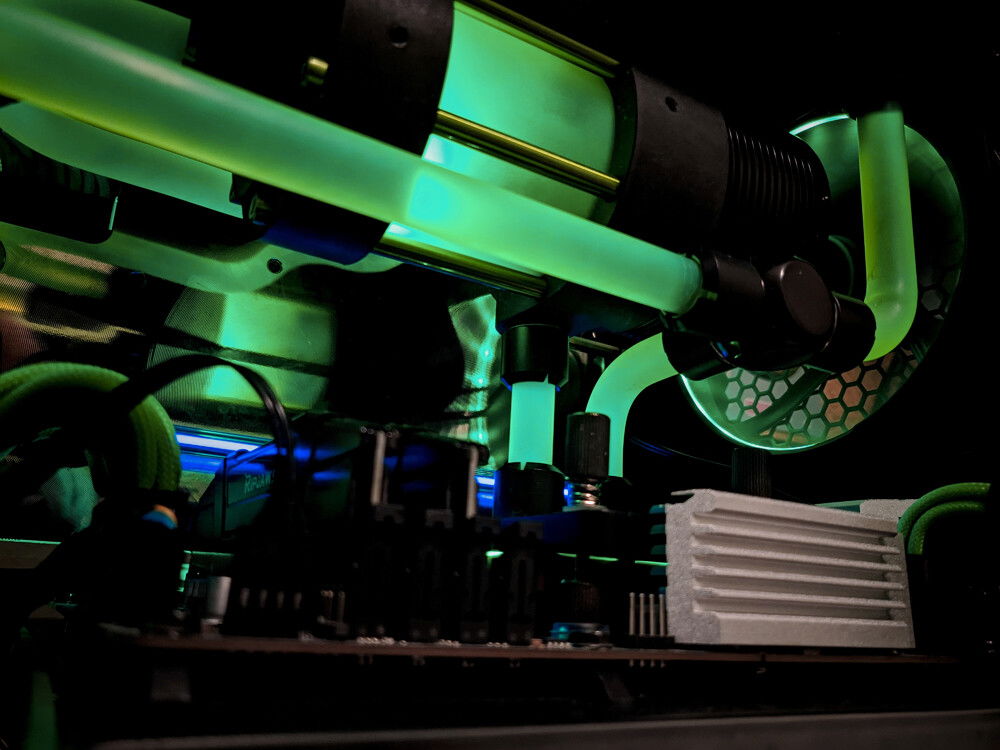 From the pump to the CPU block is a straight and short tube. Part of why the CPU hits a max of 70C under load. The Raystorm Pro and Liquid Metal might also have something to do with it.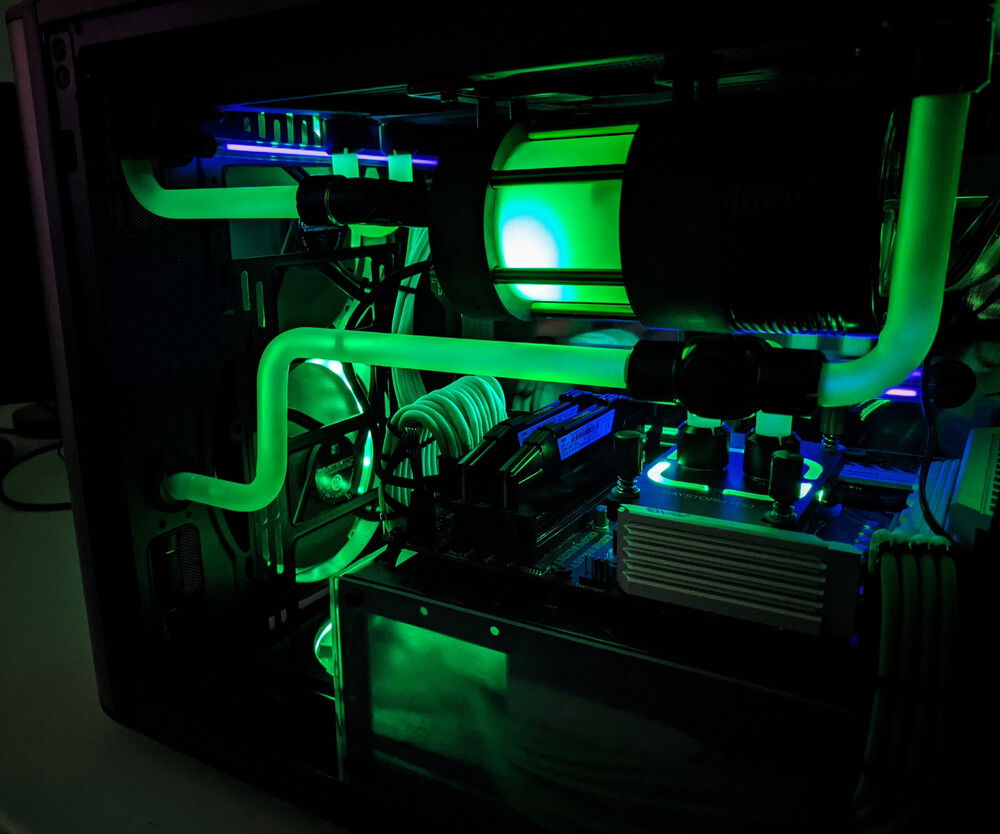 I think at some point I'll replace the CCFL UV tubes with UV LEDs.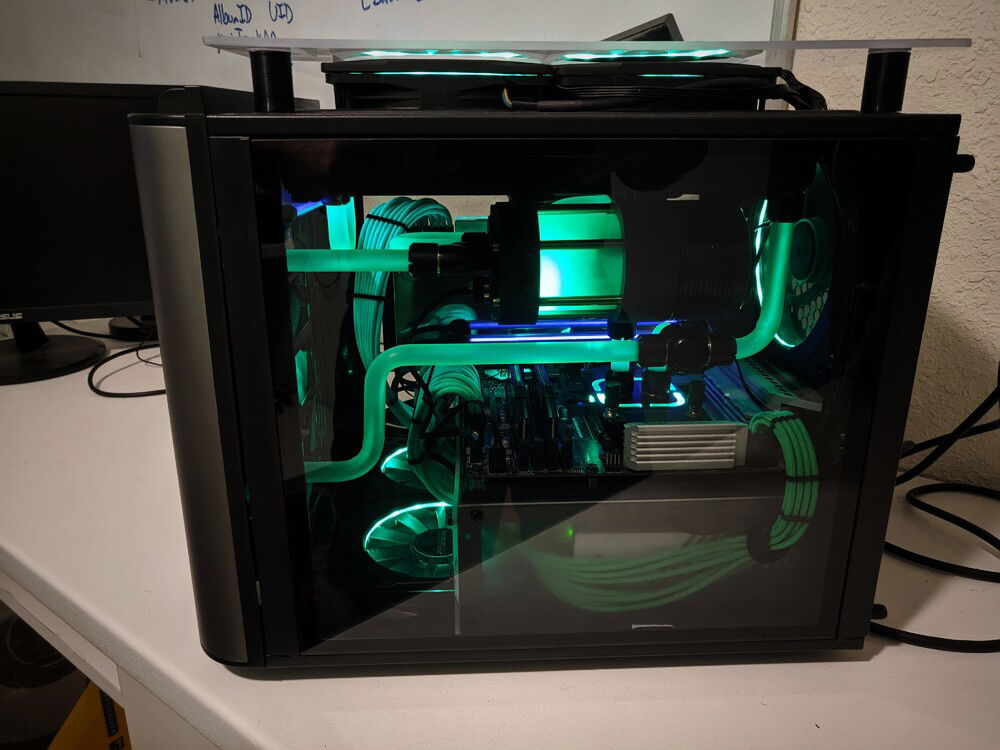 You can see the height of the standoffs here.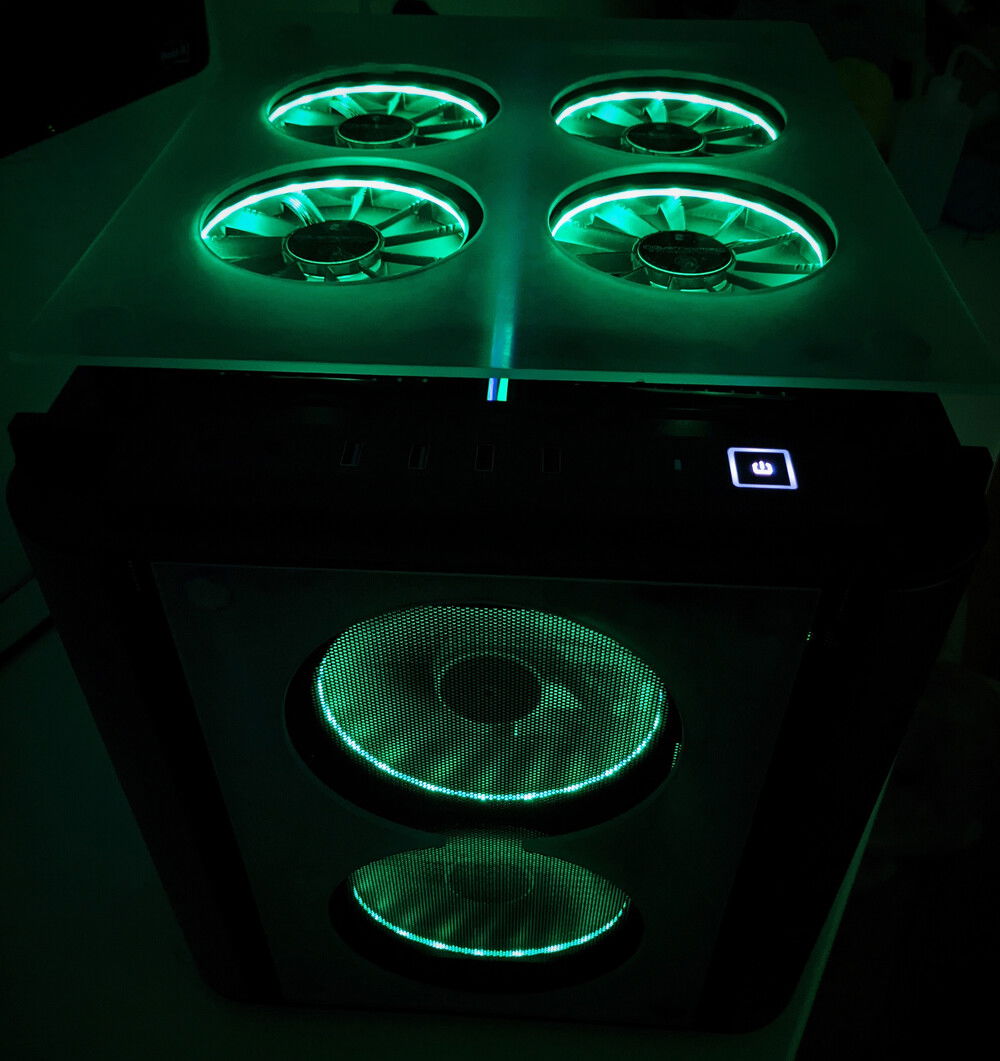 This case in it's OEM configuration has horrible airflow. So just replace the tempered glass with acrylic and cutout holes for the fans. Sweep the leg, Problem solved.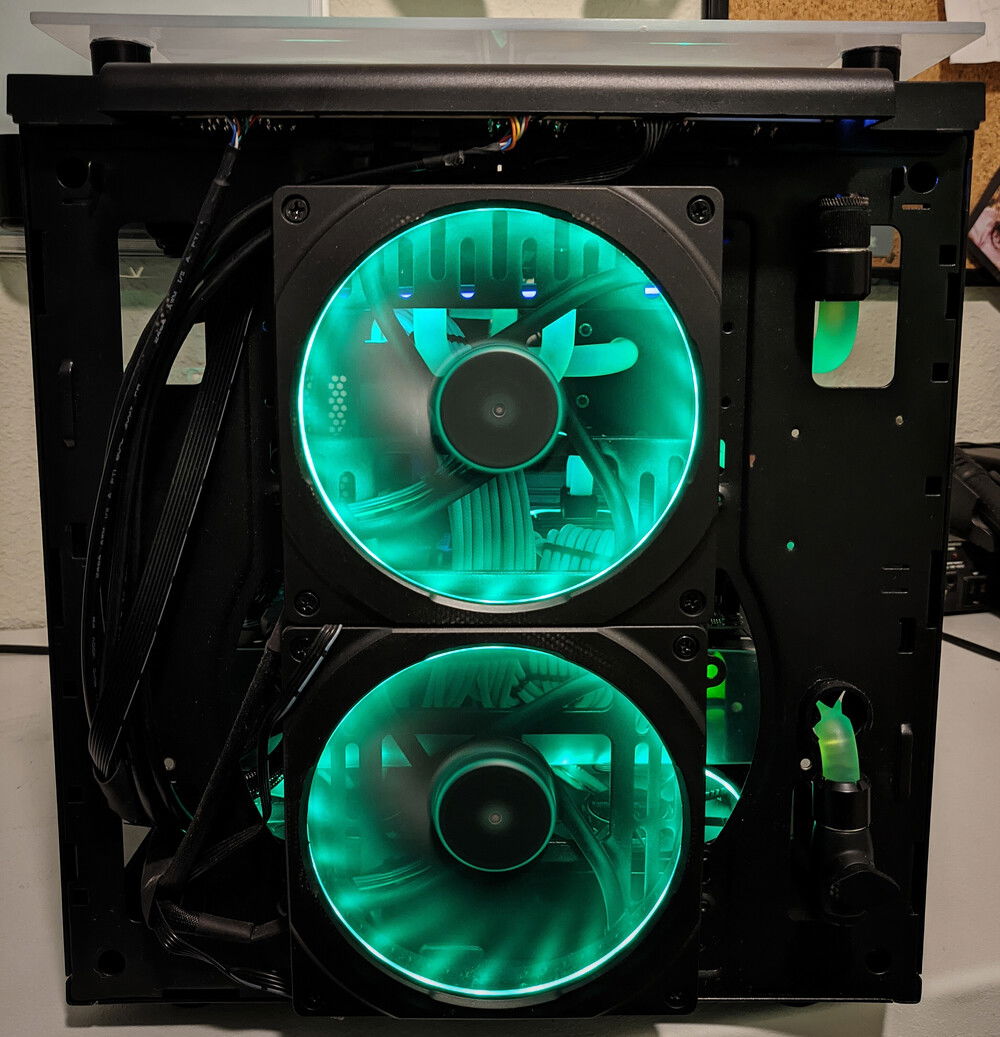 You can see the Fill and drain ports from here. The colors are a little off. They are actually a neon green, not teal.