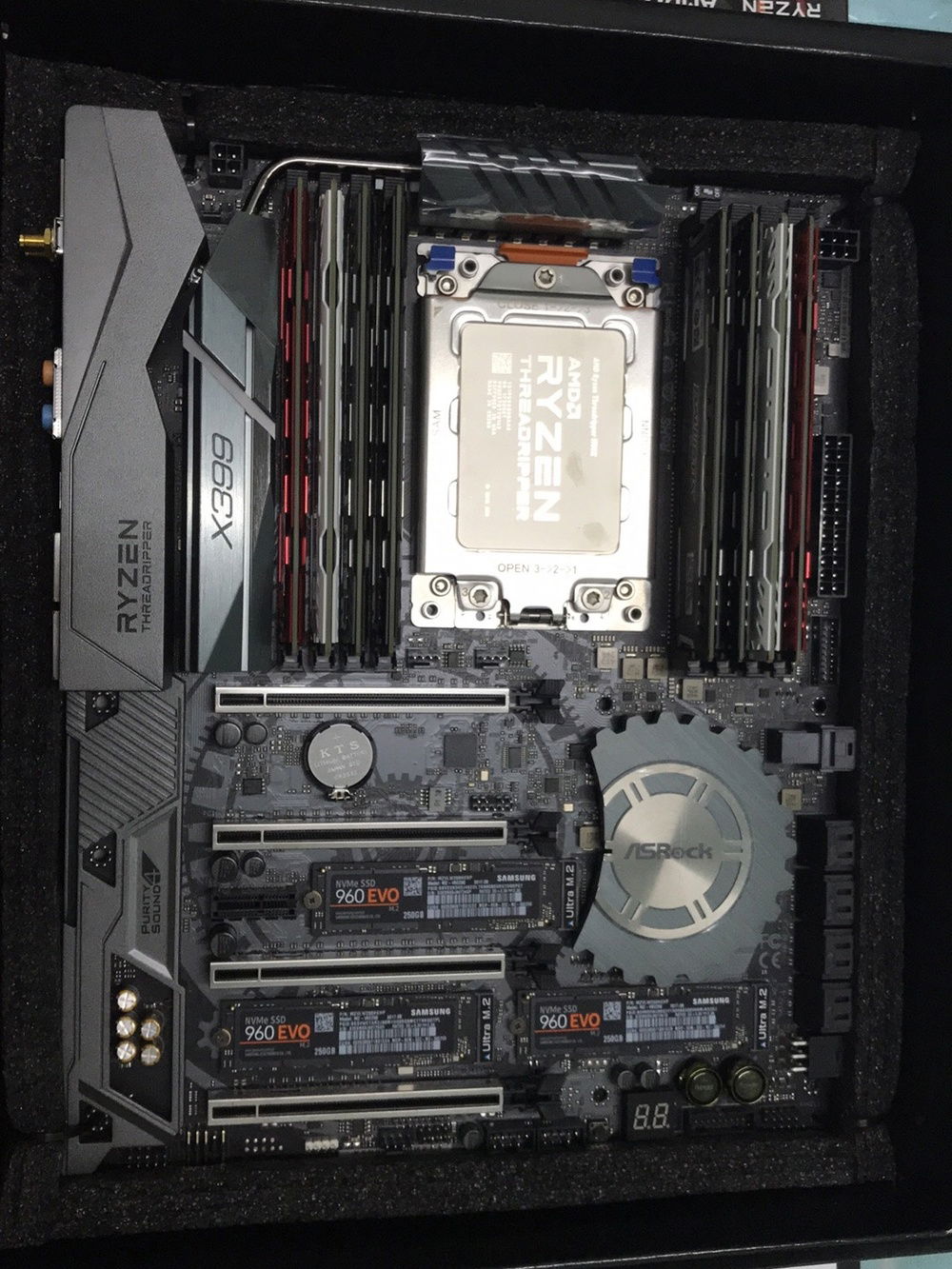 The motherboard after being prepped.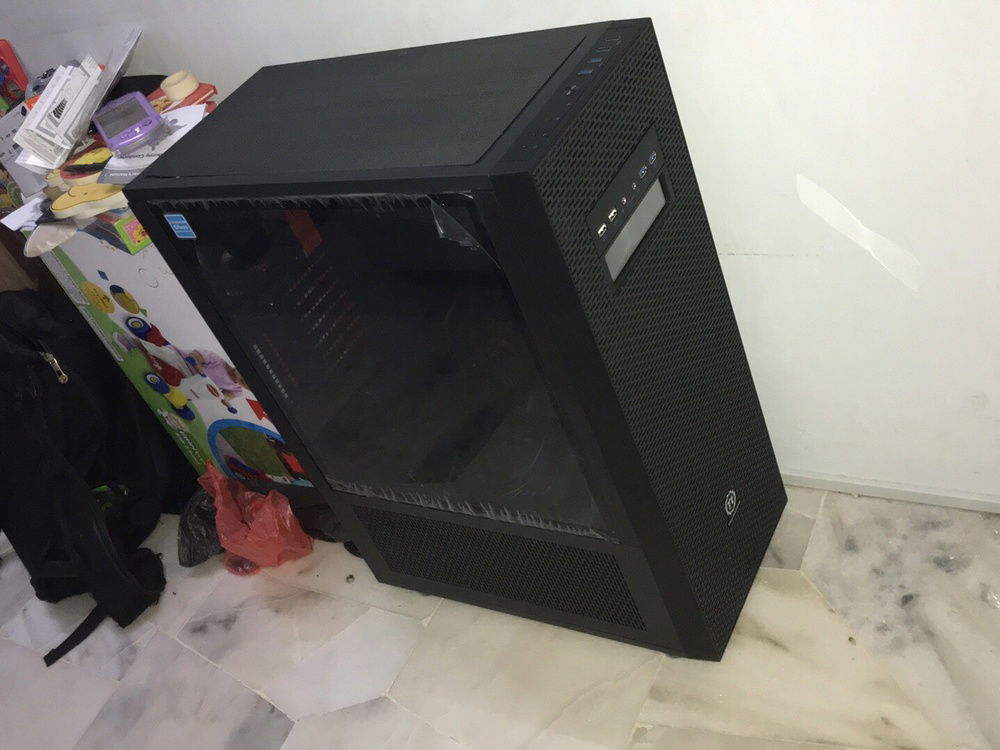 The case all prepped up for the motherboard to go in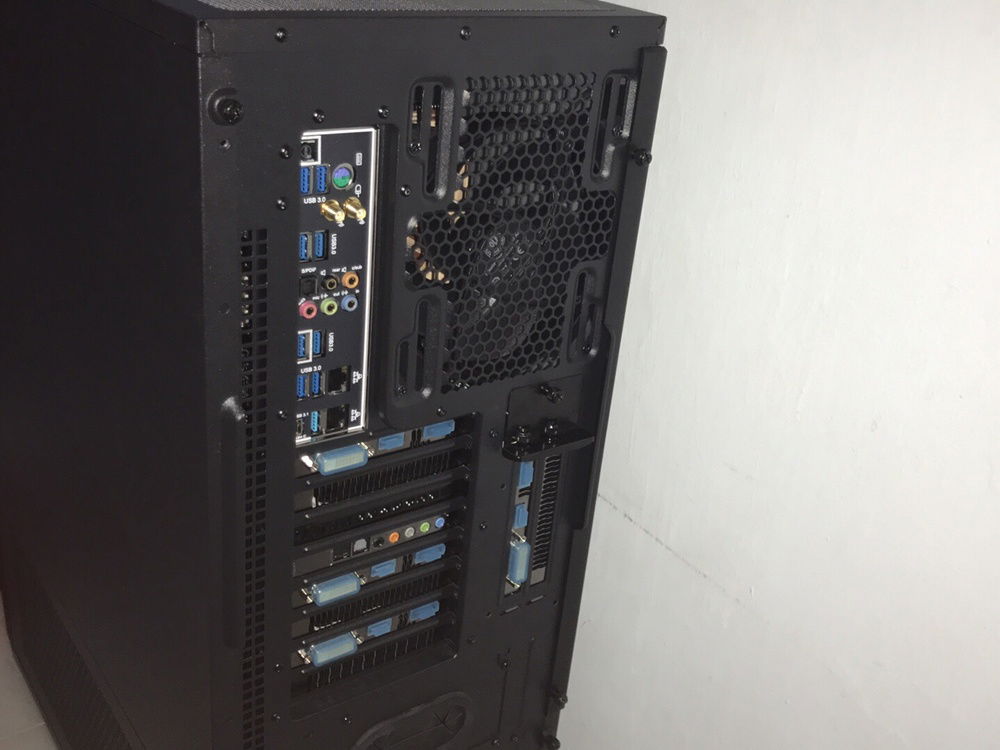 Back, After assembly. Four GPUs and a sound card. I was really proud of myself. The 2nd GPU is pulled out using a PCIe riser cable. Looking back I wonder if this could have caused parts on the motherboard to overheat- should not be possible due to the use of NanoITX cards which in my calculation are smaller and shouldn't restrict airflow.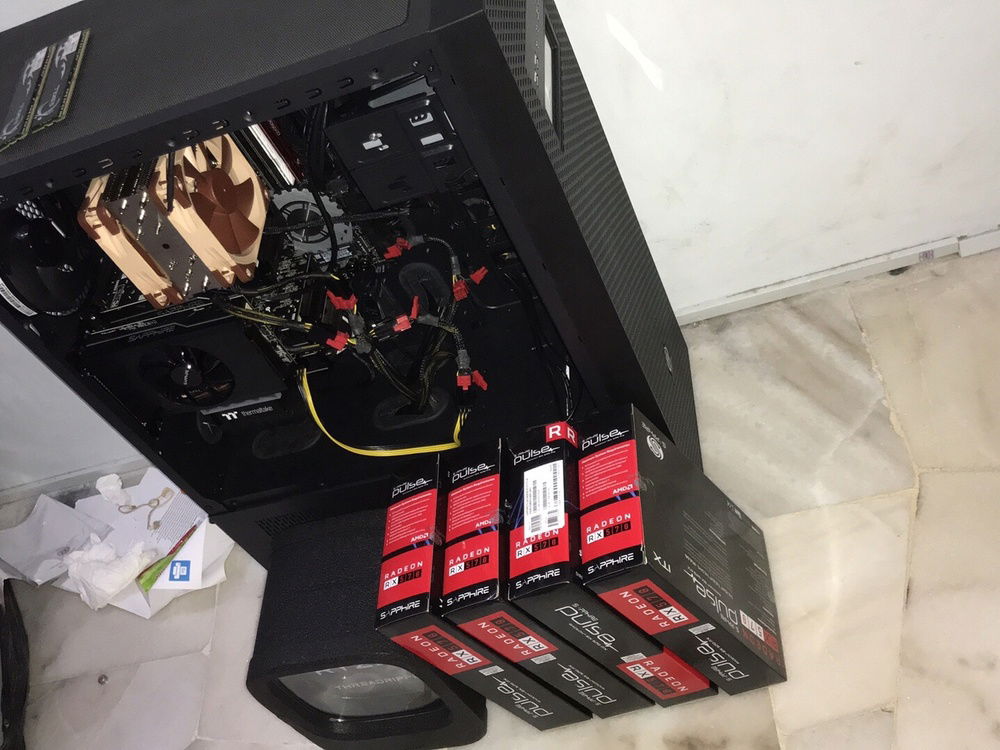 Picture taken for an AMD contest. I lost for some reason. You'd think I'd win because I pretty much spent almost twenty thousand Malaysian Ringgits on this build. At this point the PSU was still an old AcBel 900W which I had lying around. I wanted the machine up and running first. Pay no attention to the DDR3 RAM on the top of the machine, they were from my MCPC build and I was going to RMA them because they had failed...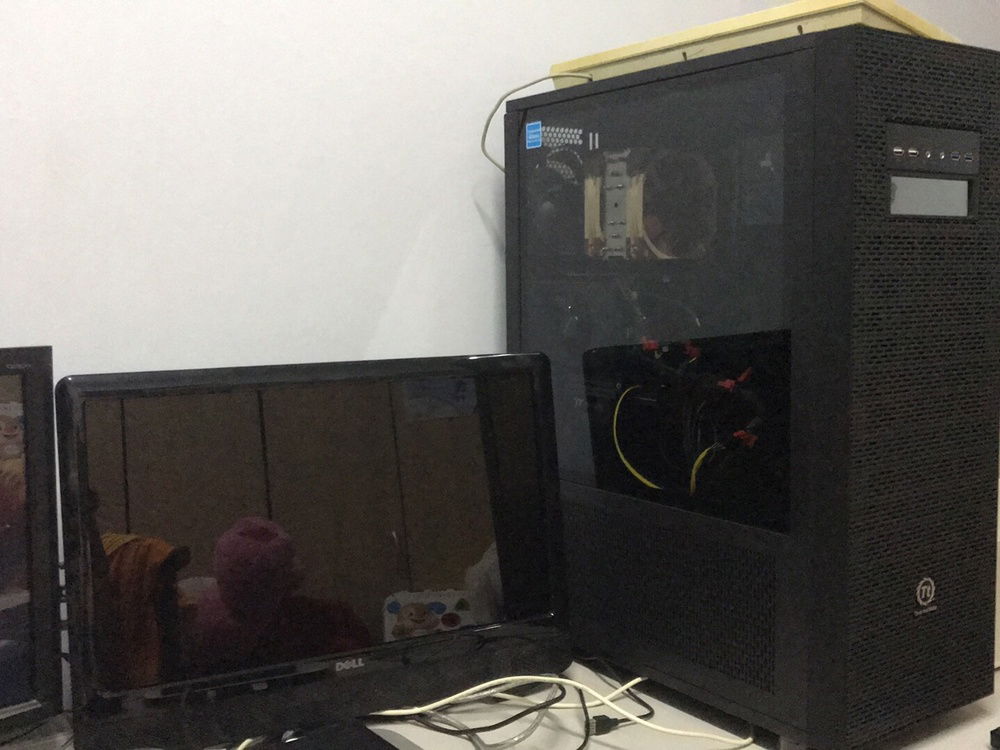 The machine after assembly. Didn't stay this way.