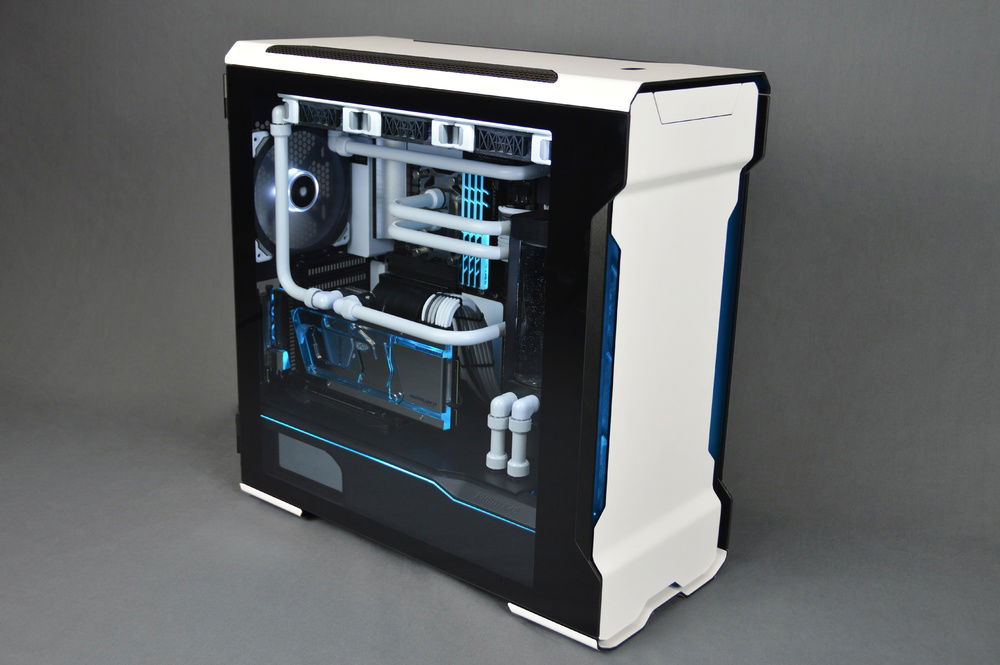 That's it for the build photos, onto the build log.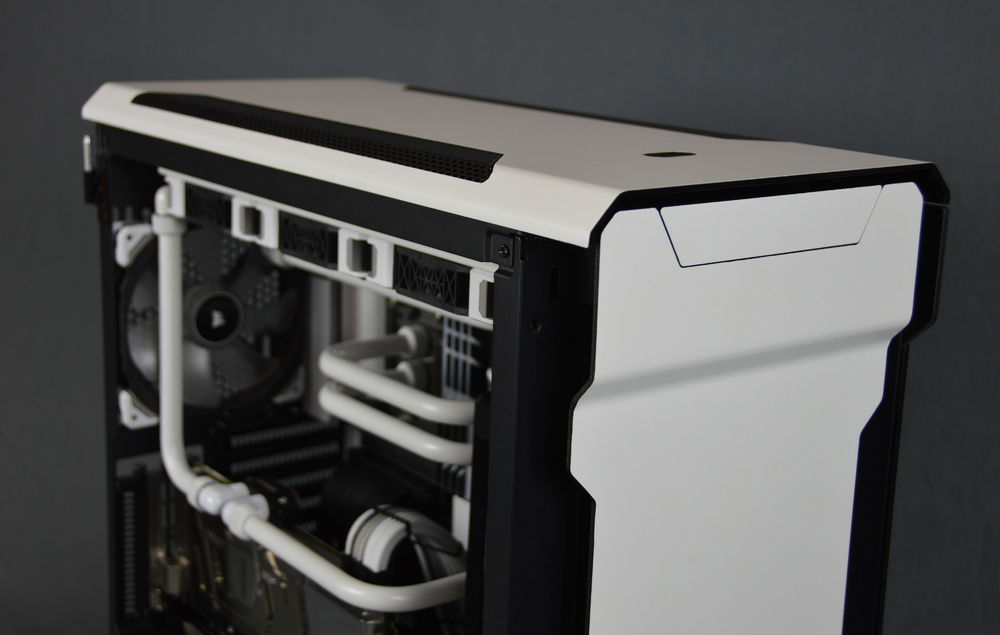 The outside was vinyl wrapped, including the feet.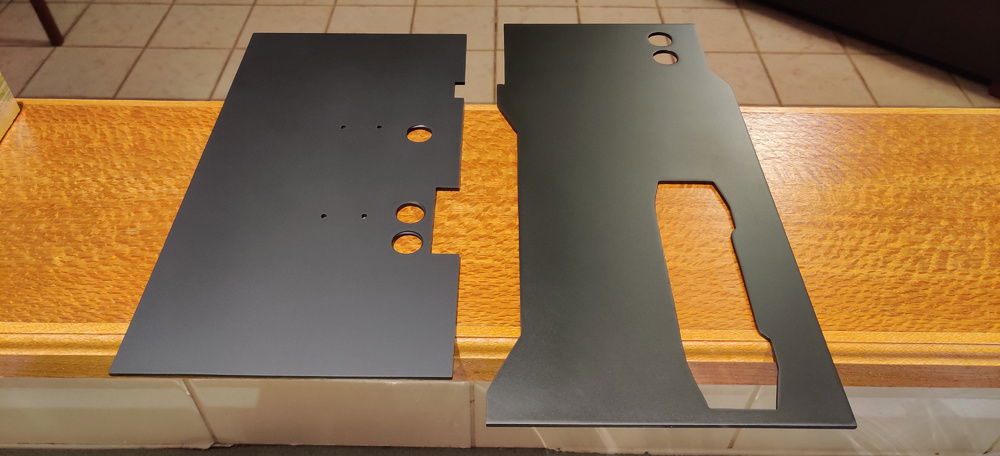 custom Acrylic panels finish and painted. annoyingly they are different colours.... I finished a spray can doing one, and the new spray can which was exactly the same brand and paint colour gave a different finish. grr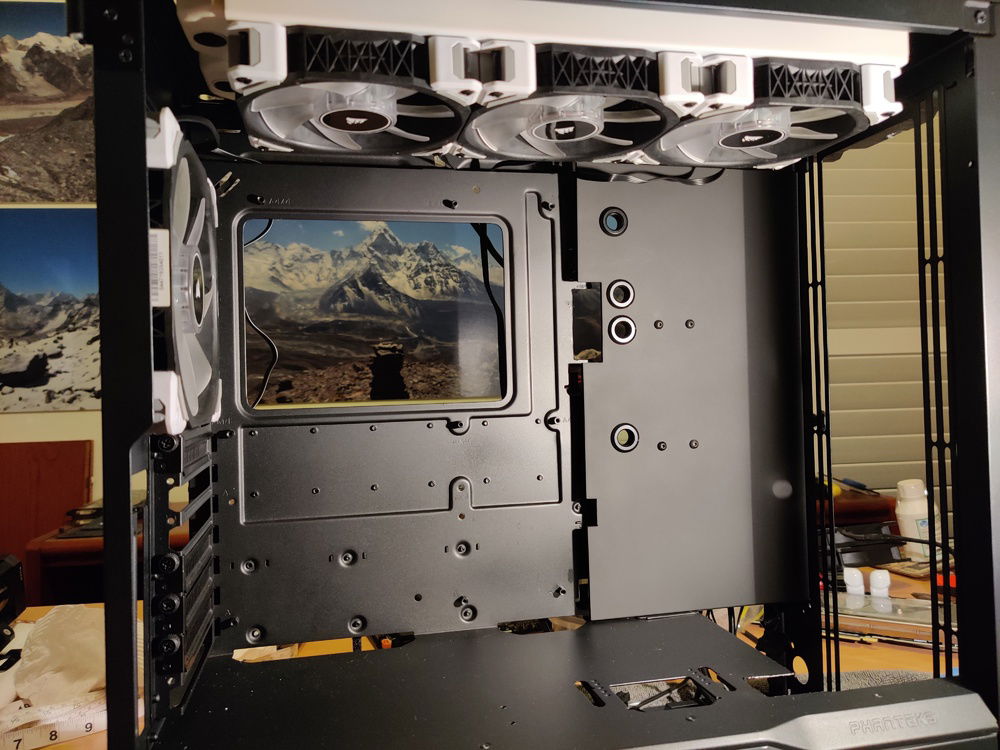 sadly don't have a picture of just the case after being modded. it wasn't too interesting, just cut up, filed and any exposed metal was painted. here is a picture of one of the acrylic panels being fitted, and pass throughs installed. Oh and I painted the rads white.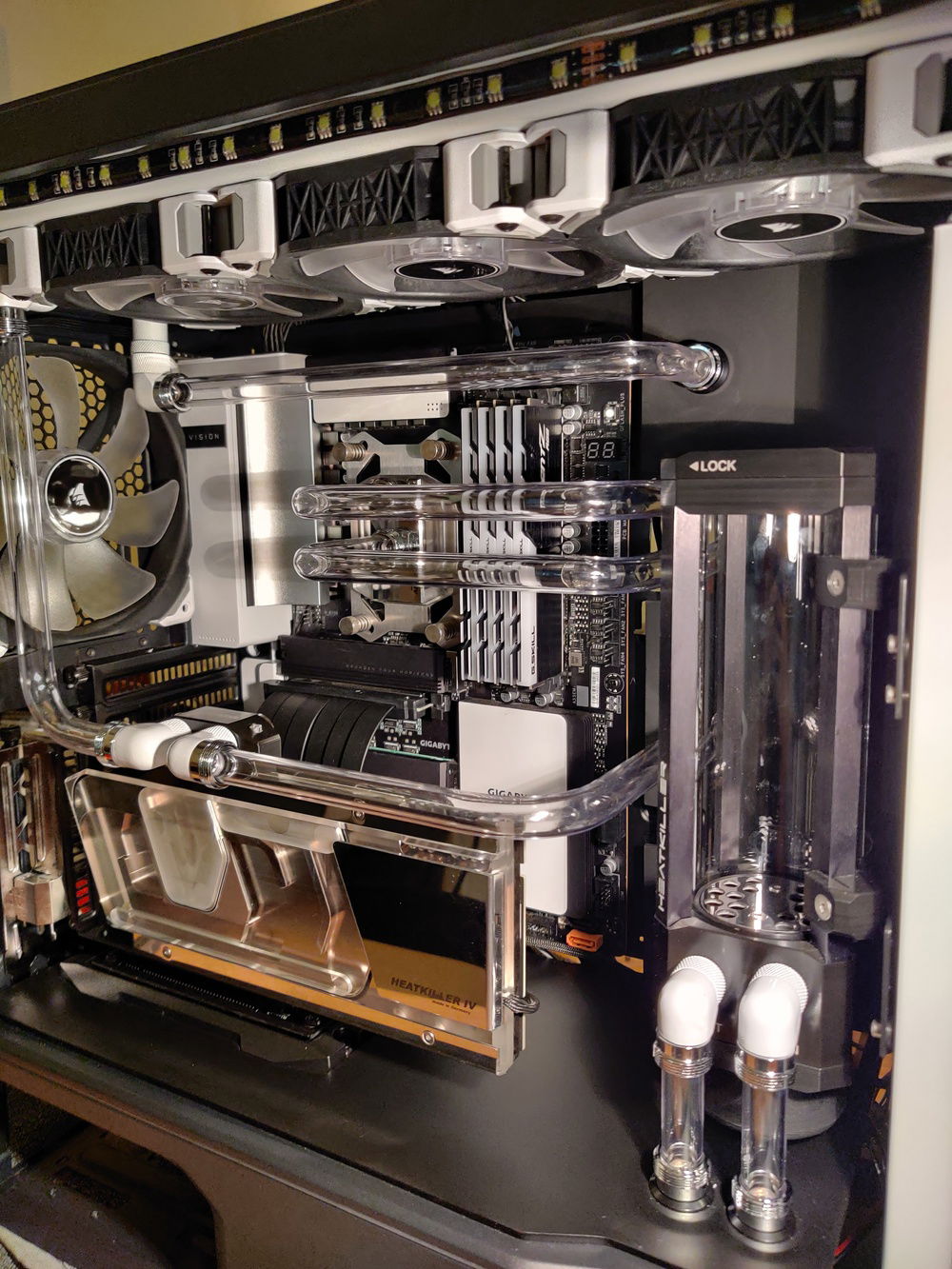 built the loop. was pretty easy design other than the runs going to the CPU. This was the first time using the Heatkiller pump res. extremely impressed with it, also runs very quietly.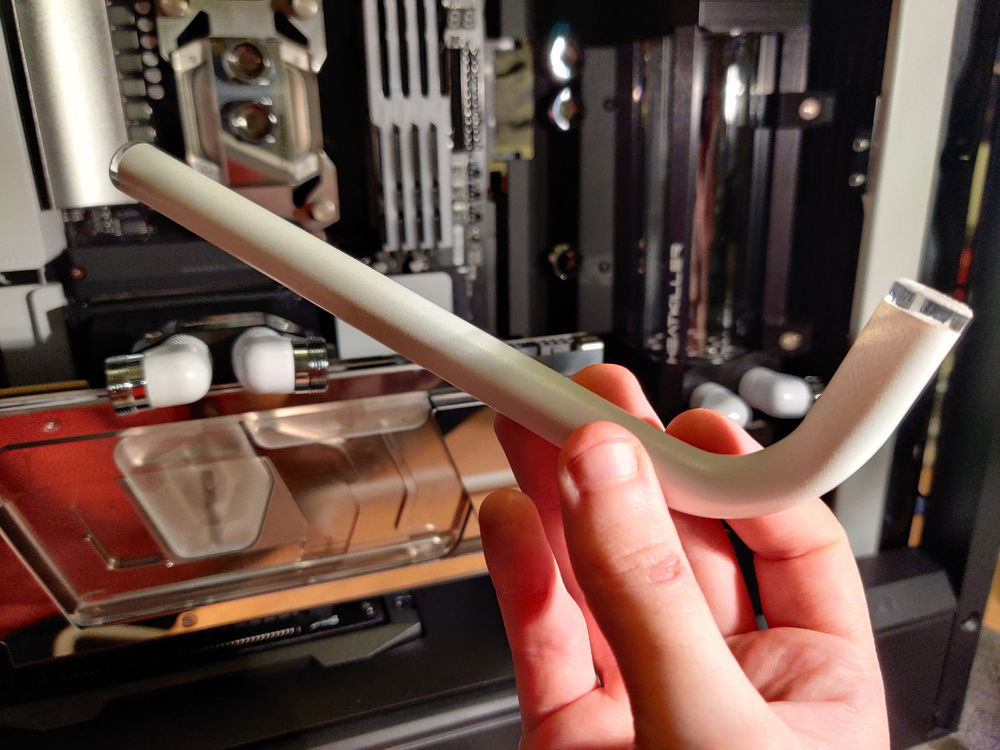 masked the ends of the tubing up, then strung them up for painting. This photo was taken after painting just one with a single coat of paint, to see how it would look.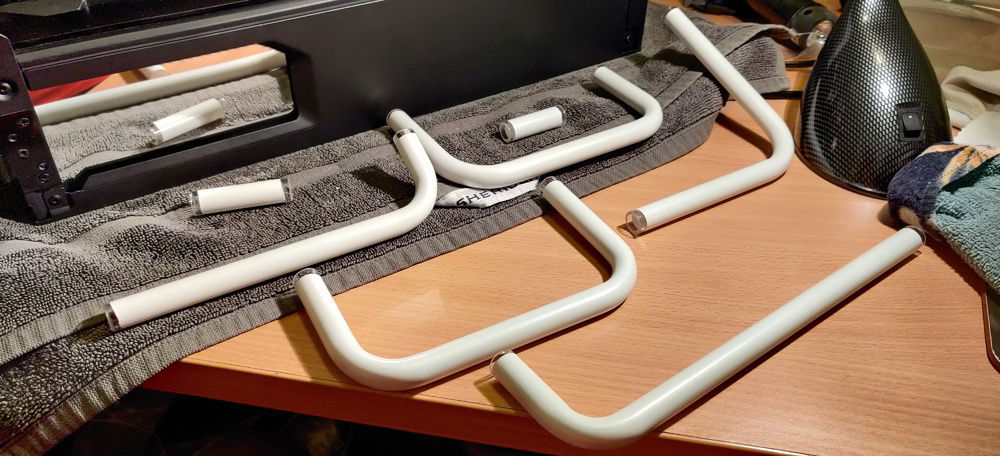 all the tubing painted. I bend tubing by hand, don't use mandrels. just have a guide i've made on the desk for getting perfect 90's. if you even care to know how 'i' do it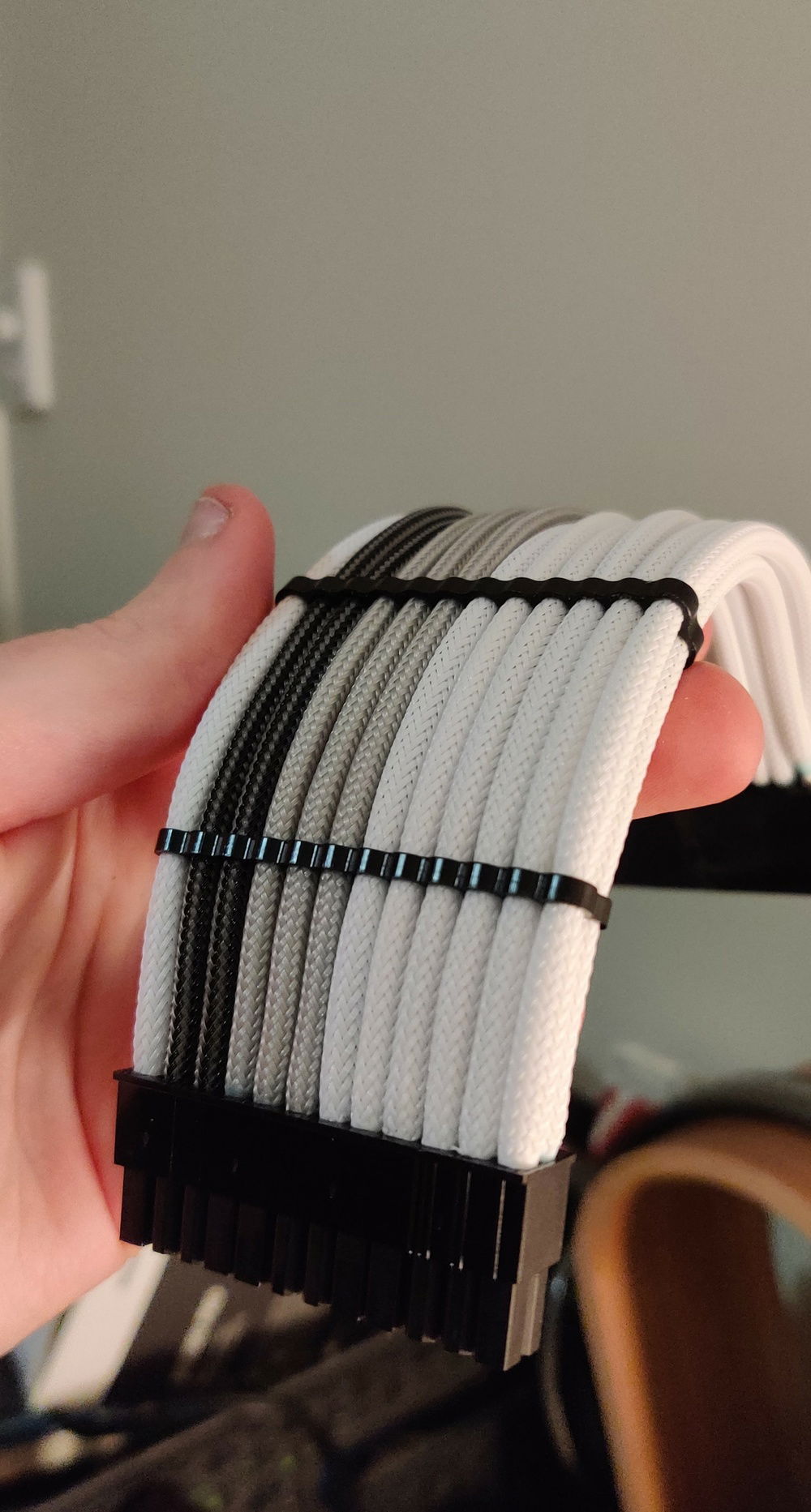 made custom extension cables. i think it's ok for a first attempt. hope to make perfect ones for my next go at it :D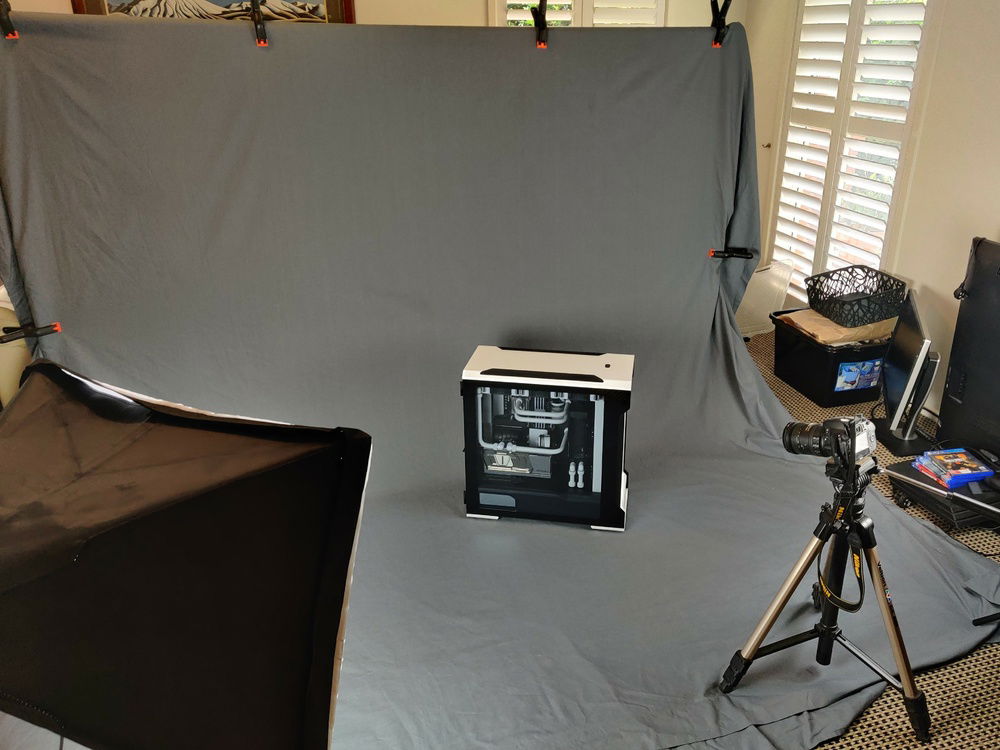 I'm normally pretty bad at taking photos (i would say 'see my other builds for a example' but I normally get friends to shoot for me), i tried quite hard on this build, and took a lot of time shooting it. this photography set up with the dual light boxes and dslr is a bit too professional for me. I'm glade the auto setting on the camera took good photos. glade it was worth borrowing the equipment