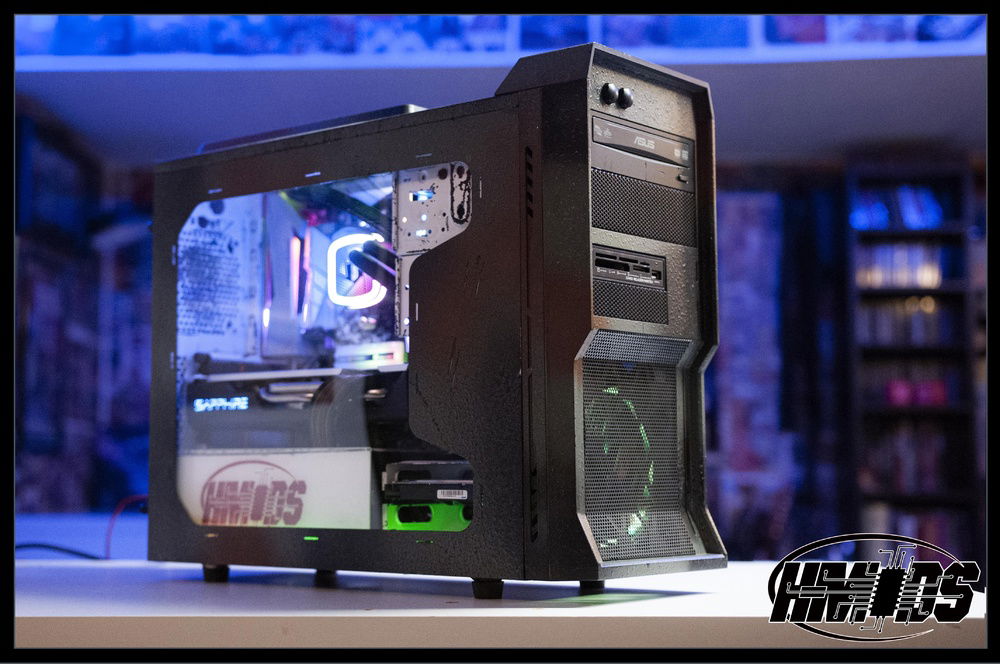 This started as a very crappy iBuyPower/NZXT Lan Warrior II, and i very quickly- and literally- threw everything out.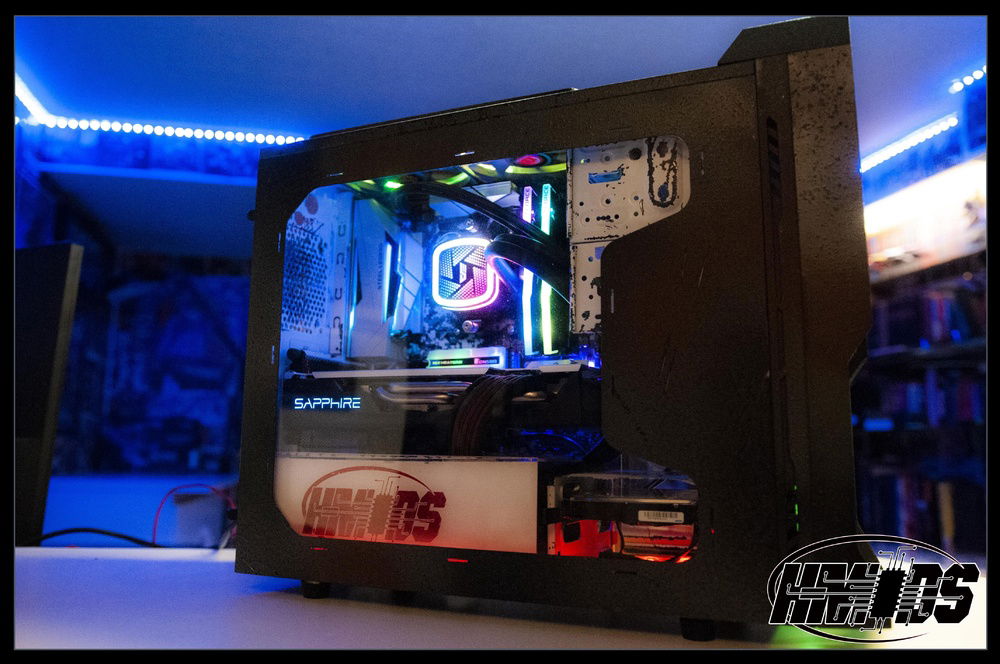 The challenge presented with building a beastly gaming pc into a case as small as this was, in the very definition of the word, MASSIVE.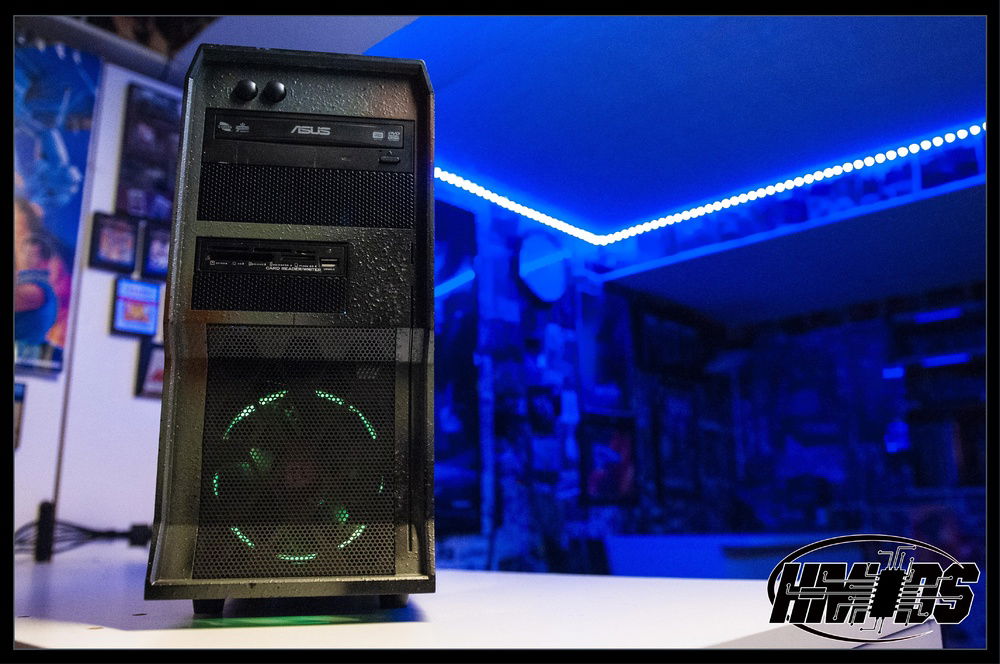 You might not notice it off the bat, but I murdered out the power and HDD lights. they're on the right side. I thought it fitting given the motif.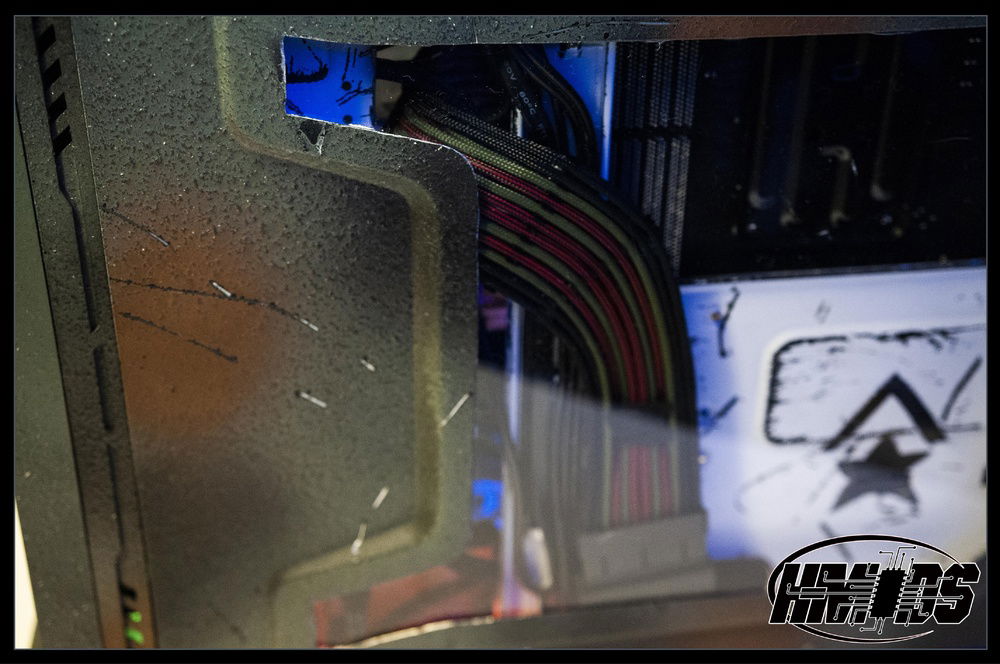 both side panels were outfitted with plexiglass windows. this panel had to be cut, very precisely, to fit one.