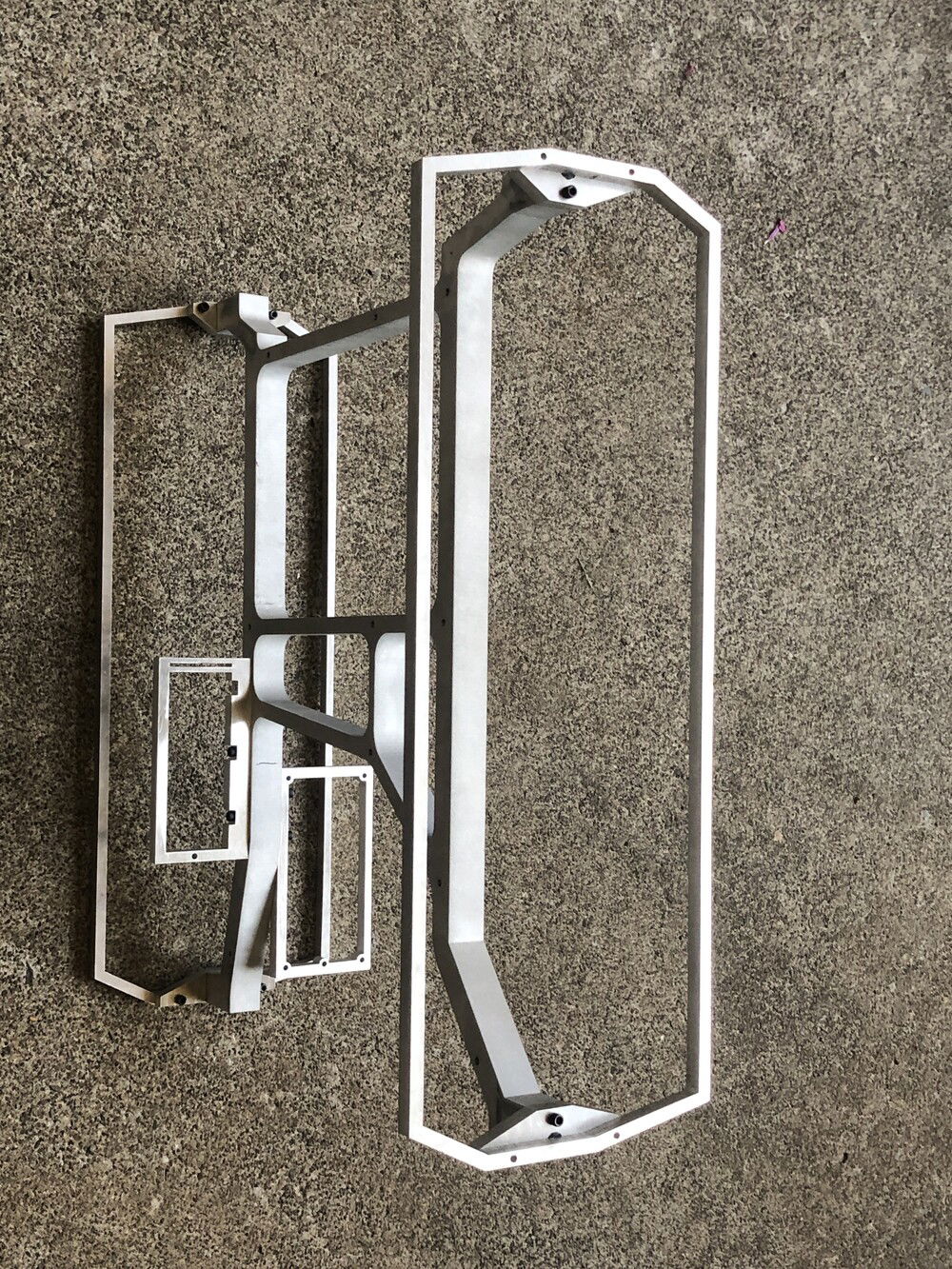 Assembled aluminum frame- individual parts were cut with a waterjet, off of .dwgs that I exported from a Sketchup model.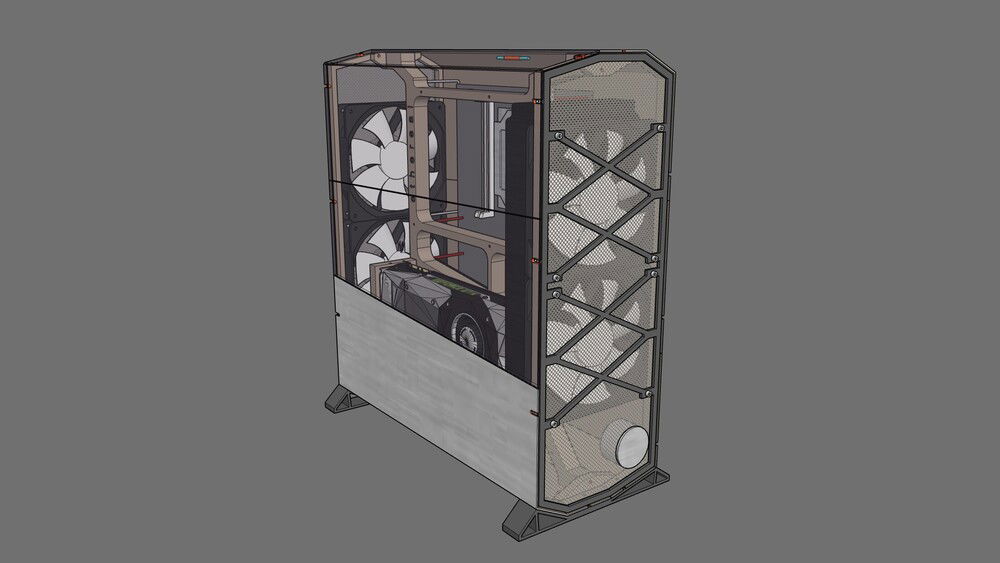 Original Sketchup model, before I had the idea to use wood for the exterior panels.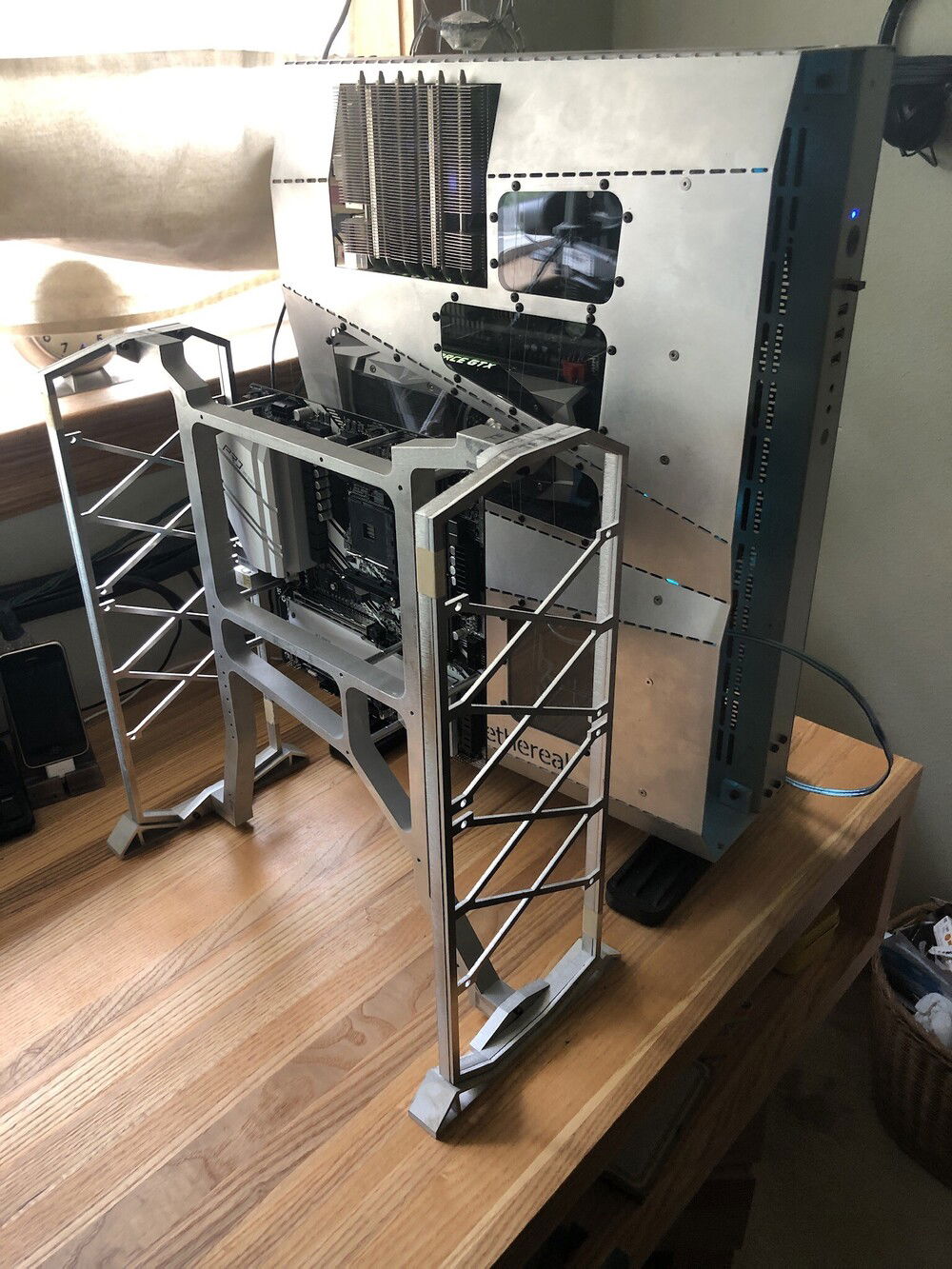 Next to my previous pc, which was a modified Core P5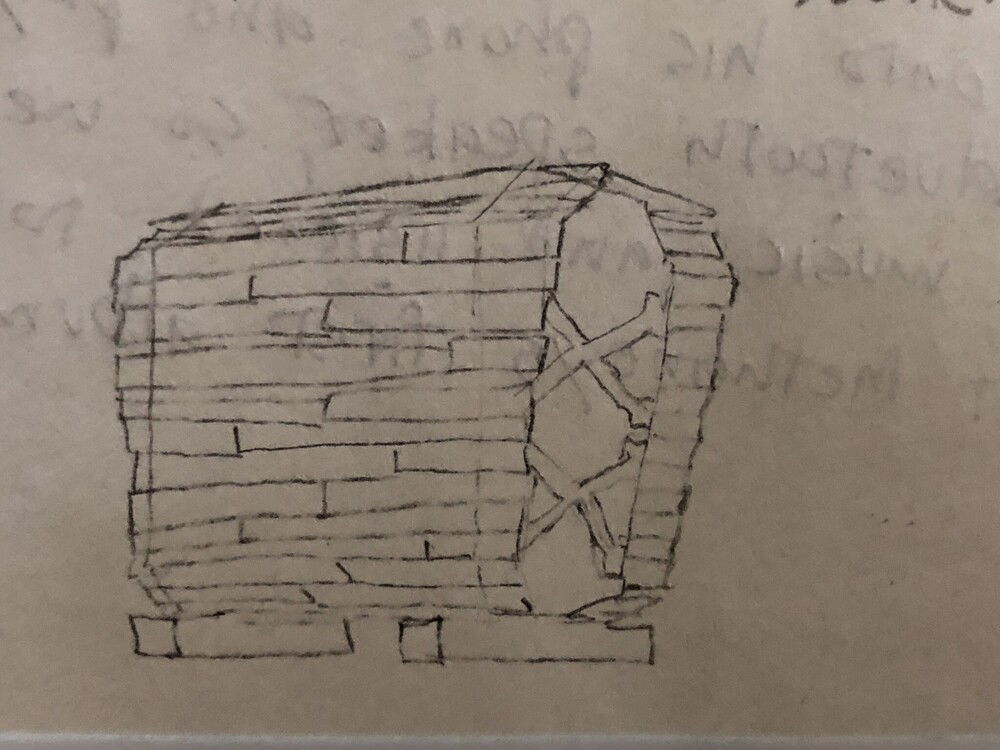 First sketch for the wood panels.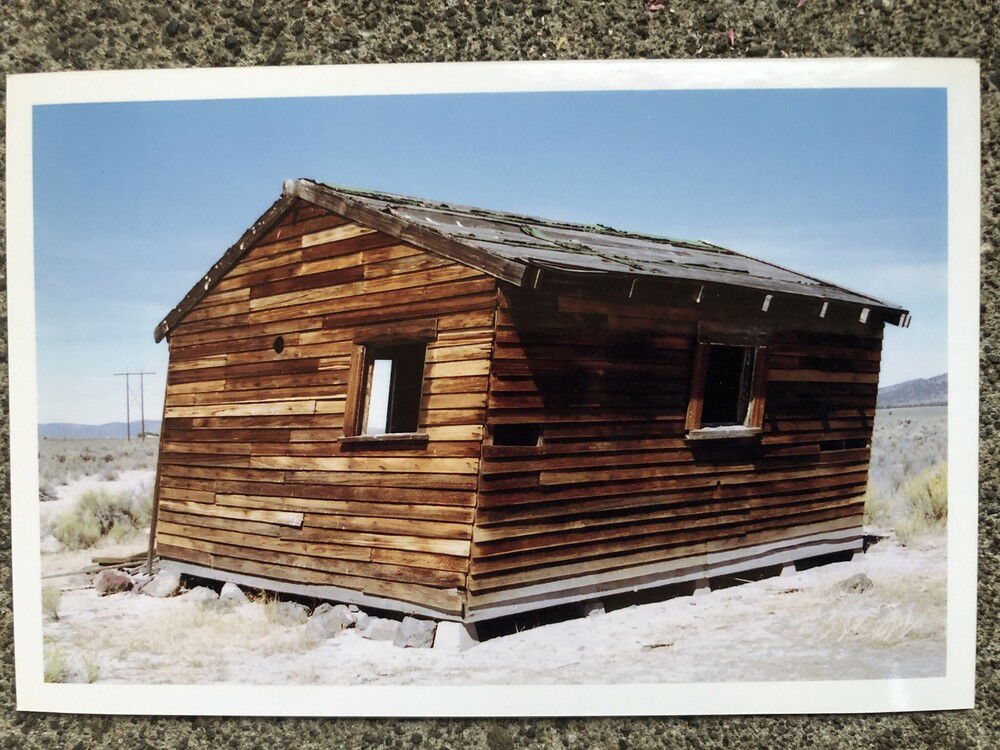 Inspiration for the sketch: a shack near Alturas CA which I have photographed many times over the years. It's also now fully collapsed last time I was by there.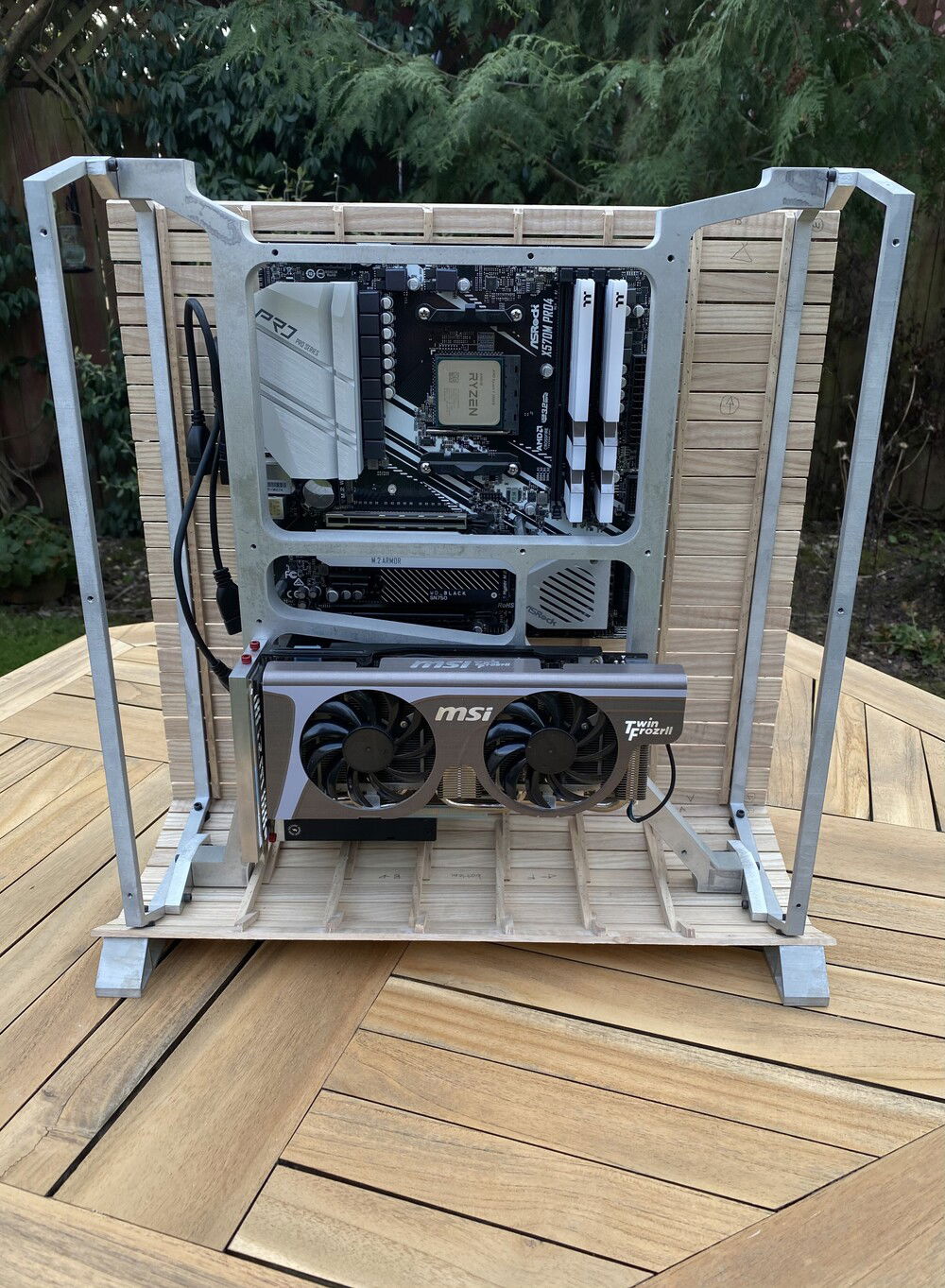 Partial assembly with a placeholder old gtx570 twin frozr.