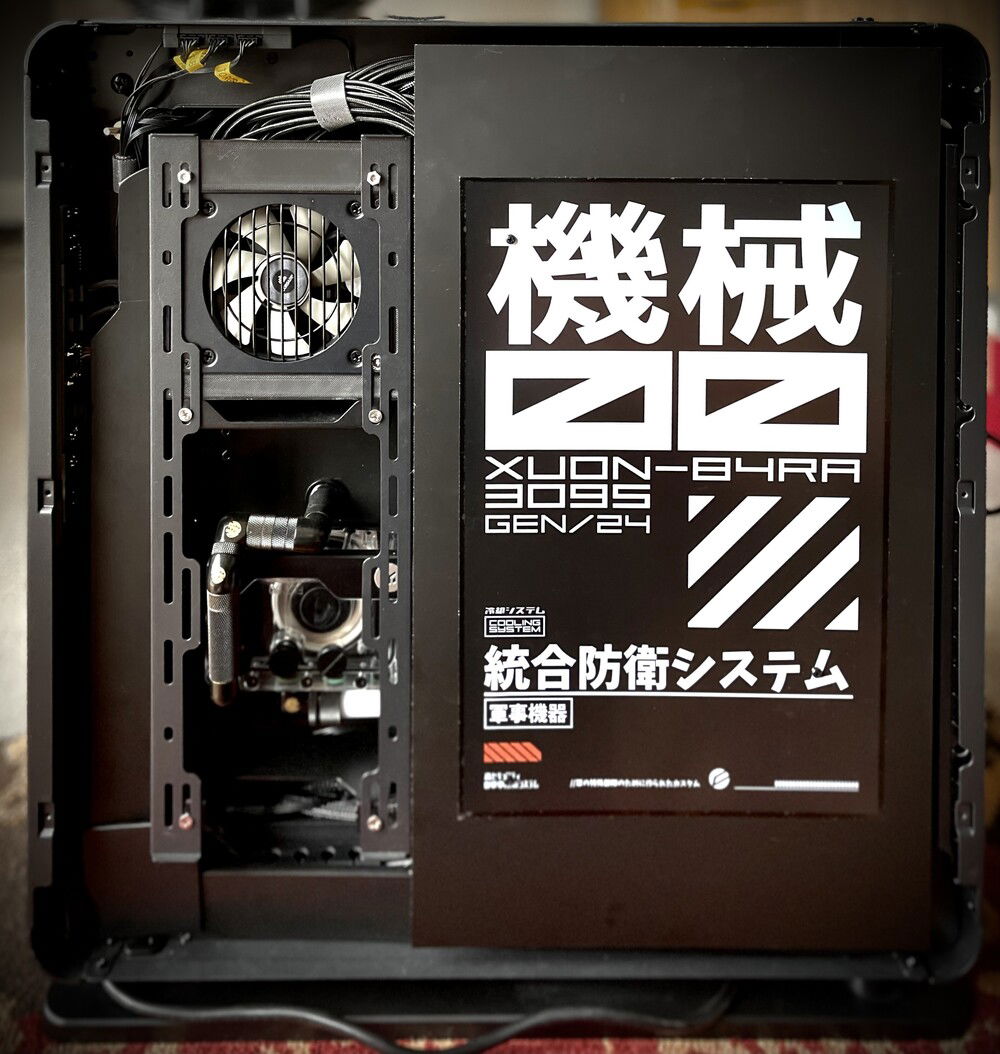 Case rear, custom shroud, EK FLT reservoir and pump combo.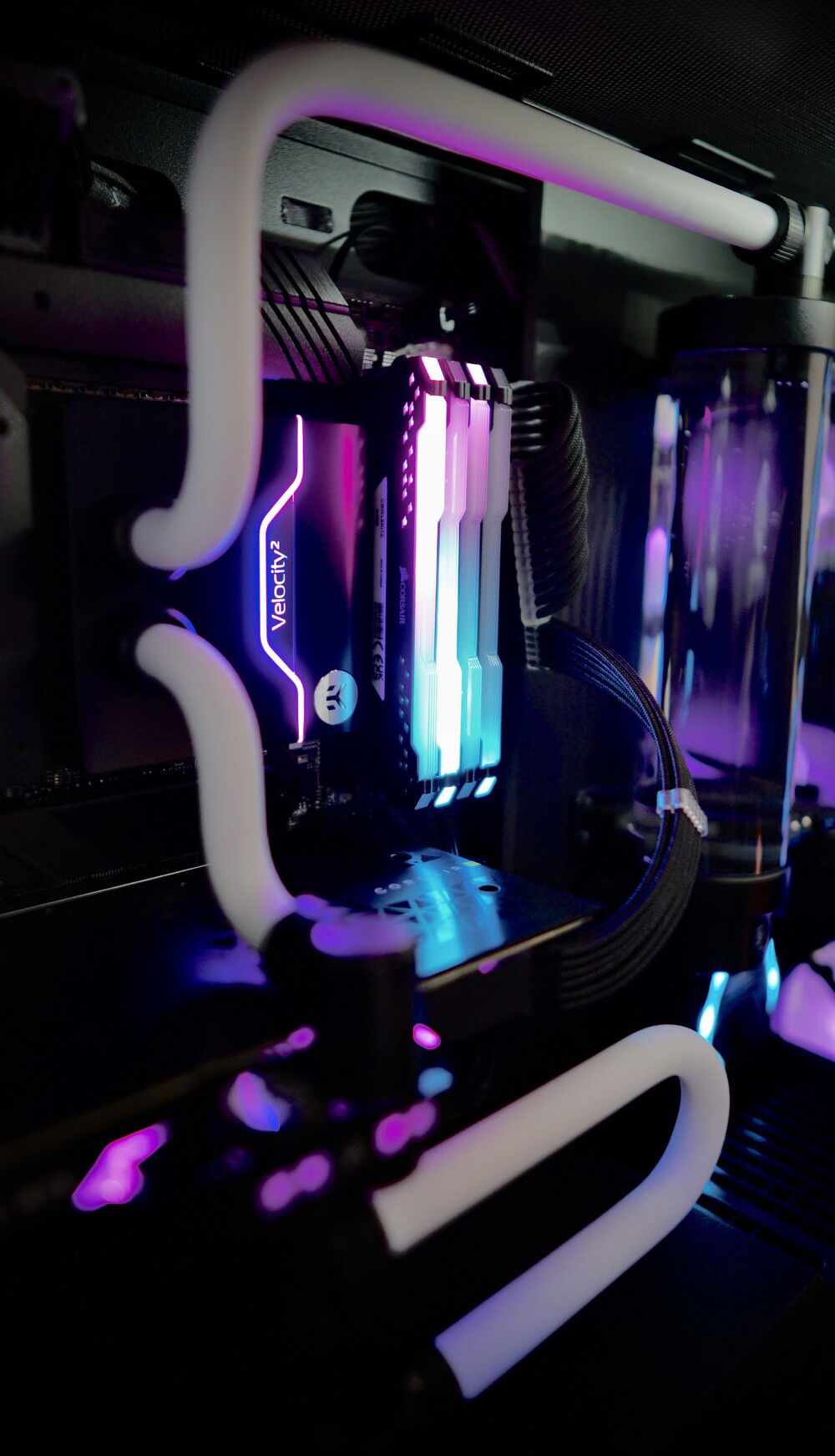 EK block and satin white PMMA tubing.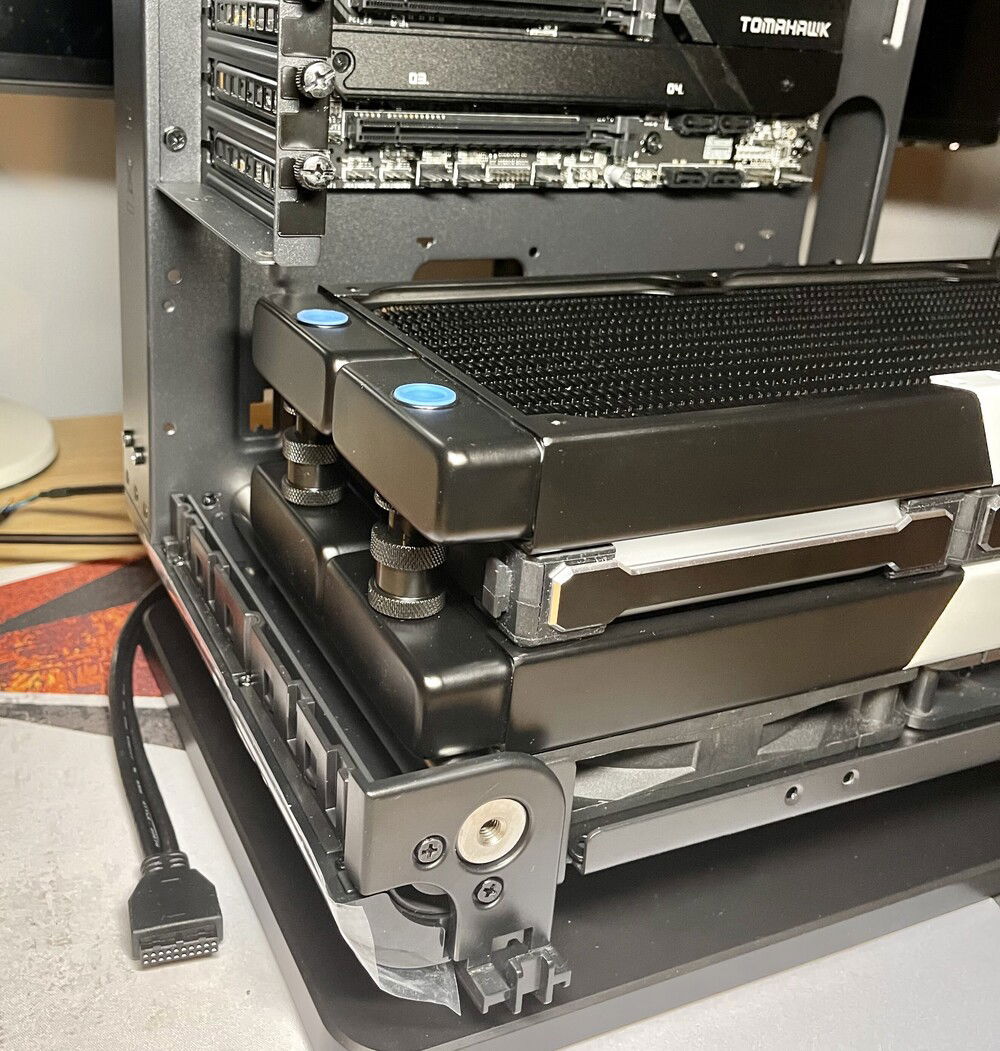 With PSU mounting removed and SFX PSU moved to mid case the 420mm dual rad fit nice 👍🏼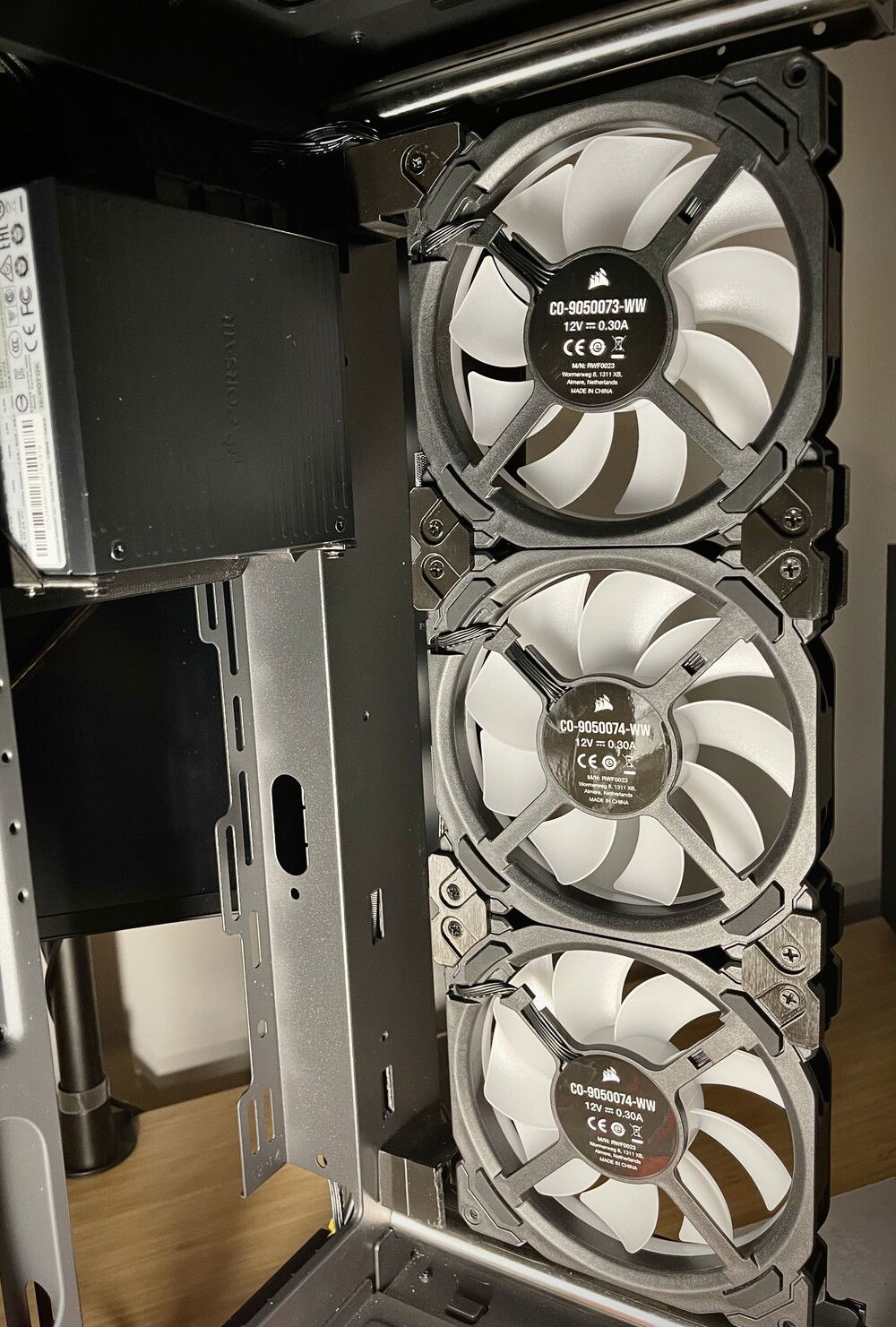 Custom 3D printed 140mm triple fan mount and SFX PSU 120mm mount.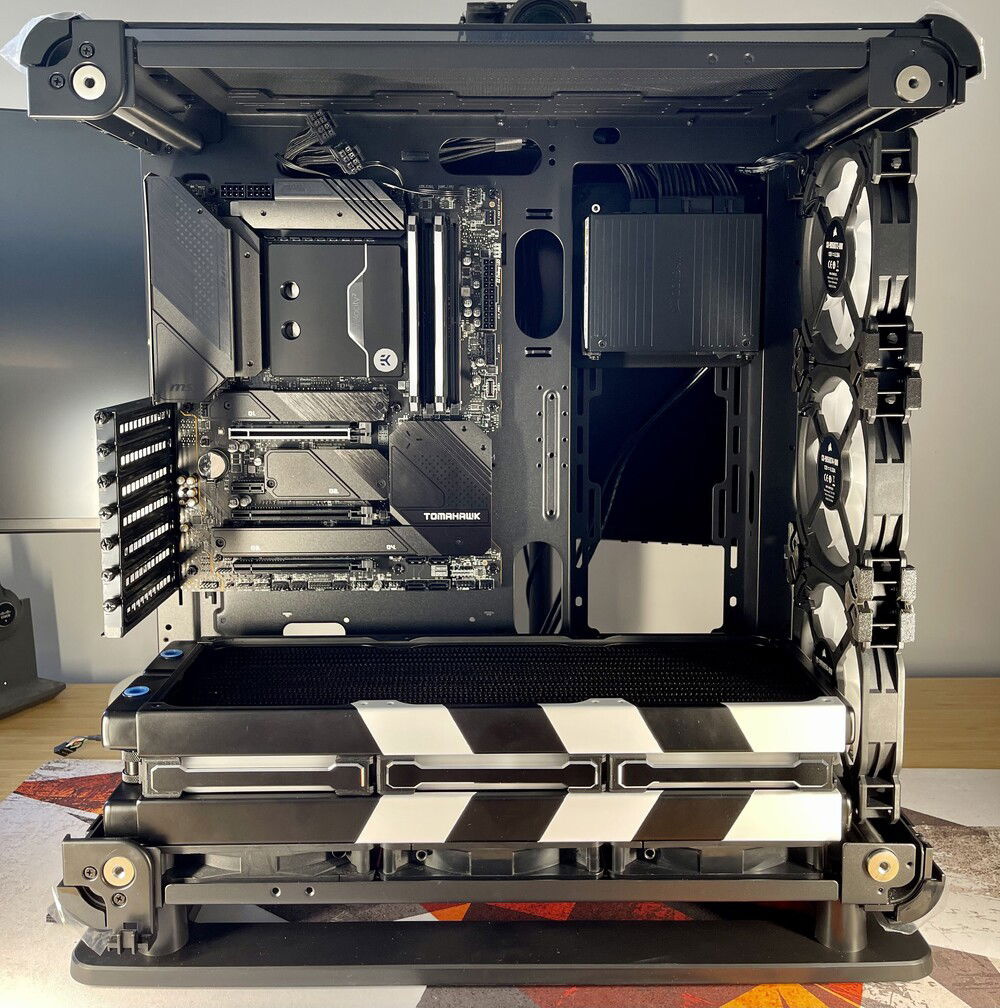 3D printed fan and SFX mounts, sprayed 420mm dual rads in place.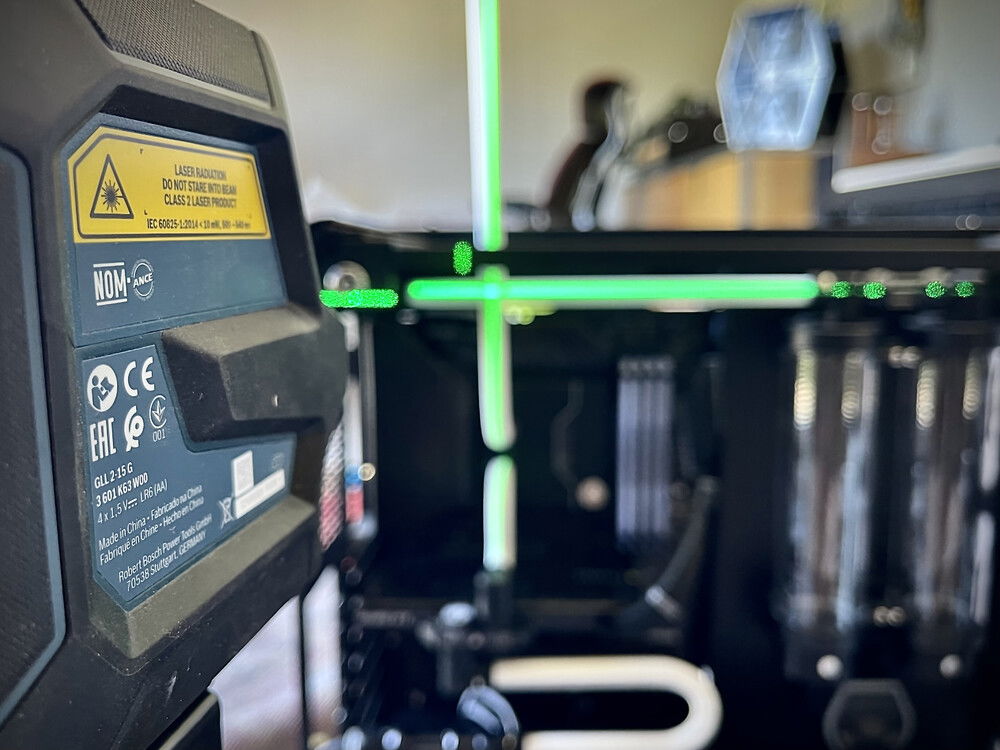 First time working with hardline tube!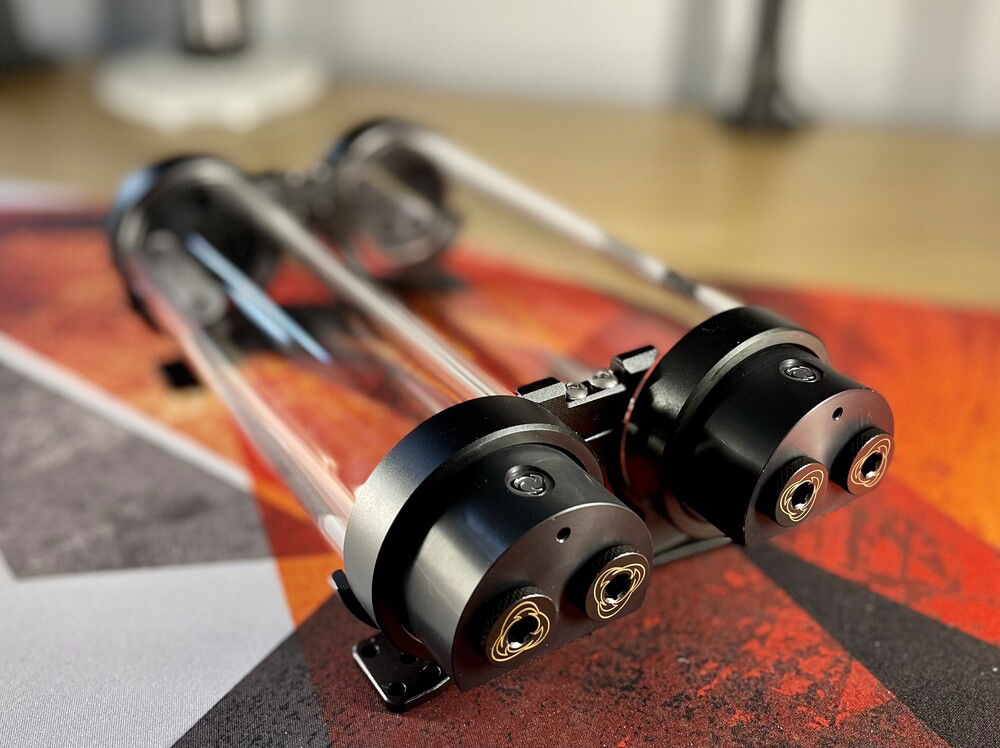 Protium 200mm reservoirs and Ethereal Dual mounts.