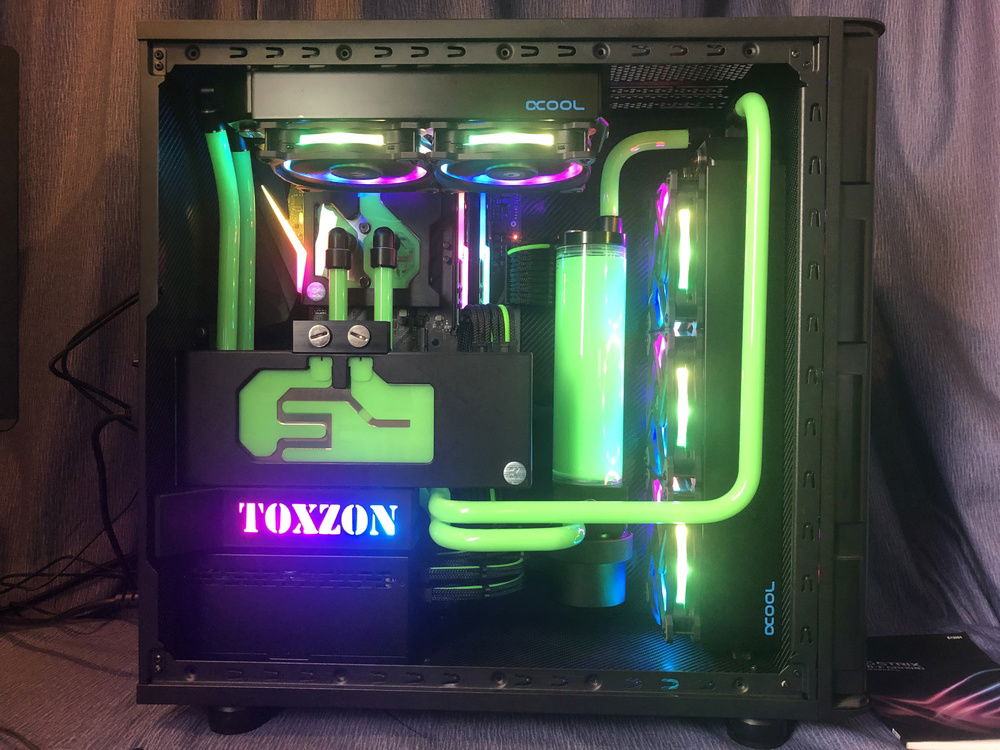 TOXZON. My 15yo sons first PC that he saved for and paid for all by himself.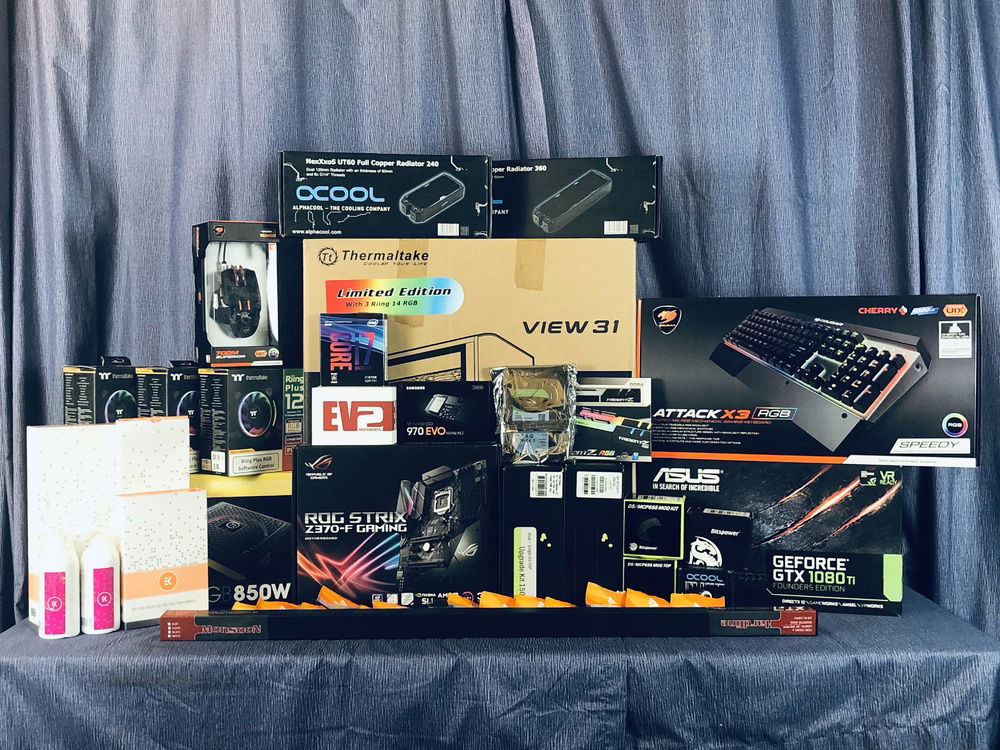 Pix of all the hardware for the build.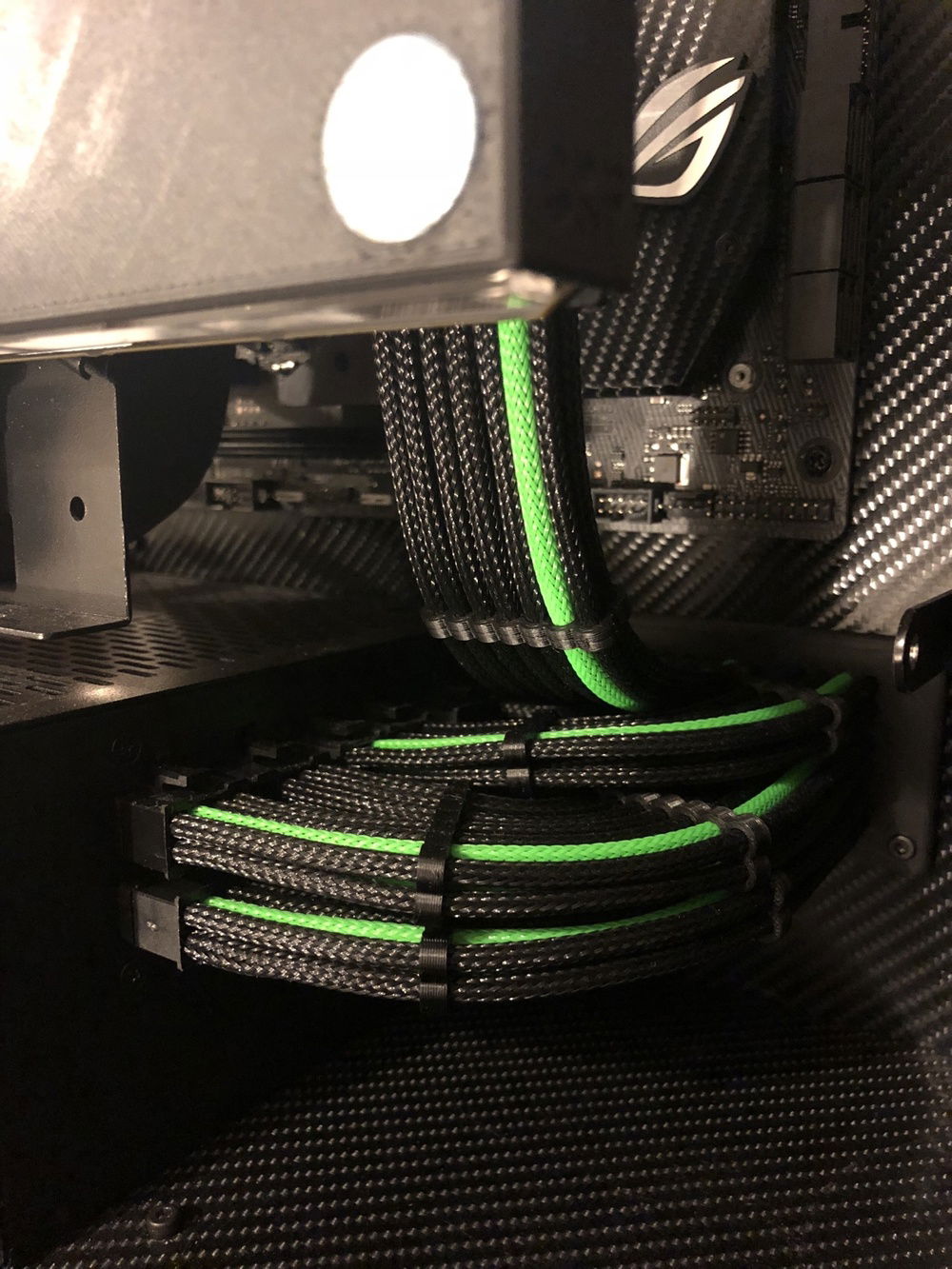 Just a quick pic of the power supply end of the custom cables.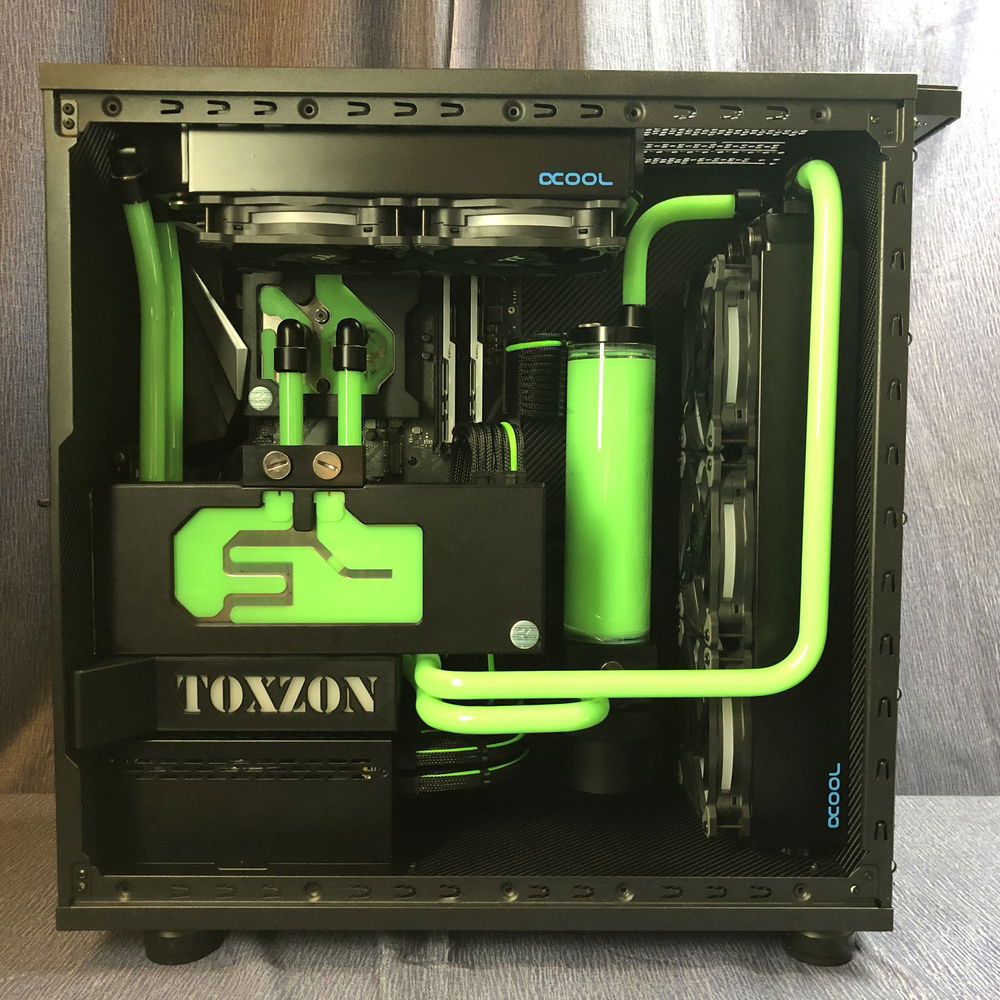 A pic of the build in its non powered on state.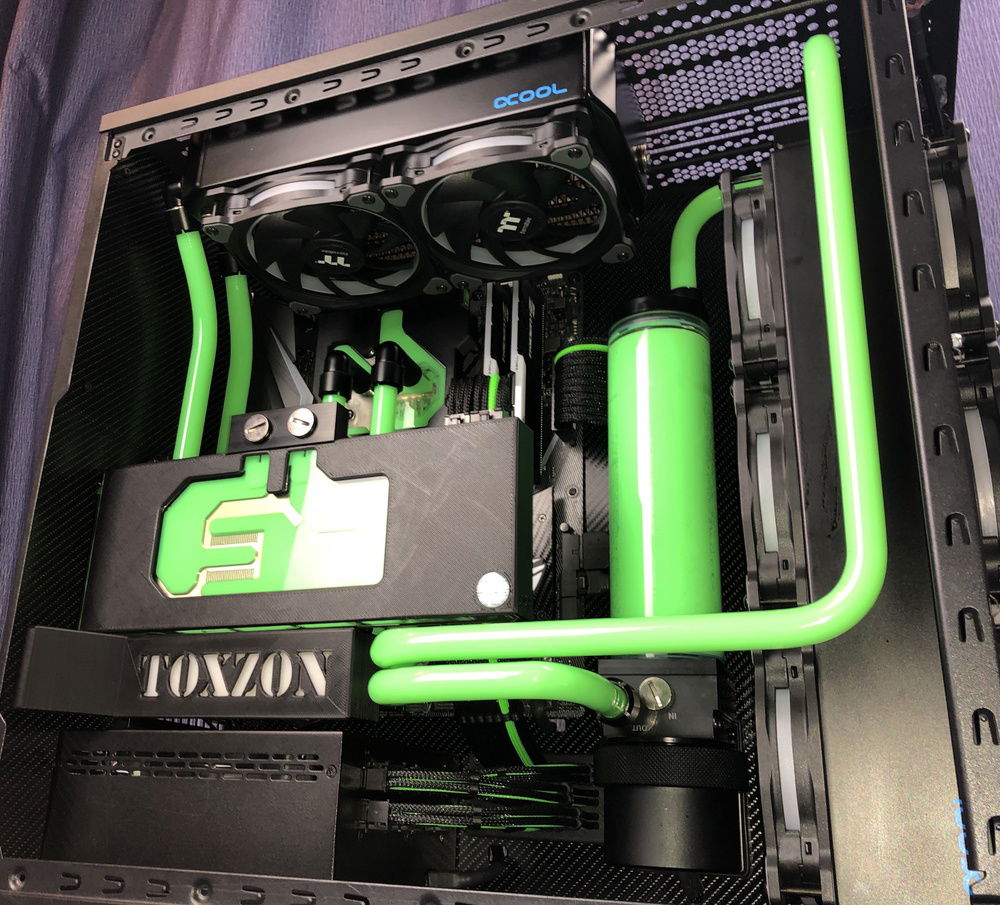 Another one of it not powered on.