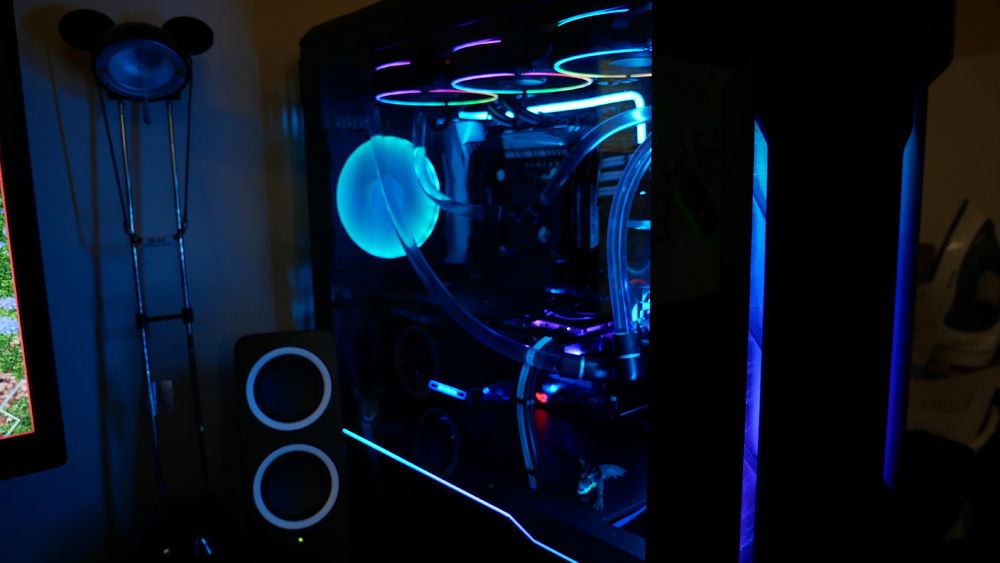 The current configuration with the side panel closed. Yes, my child left the rainbow colors on the PcCooler fans. She likes the rainbow look.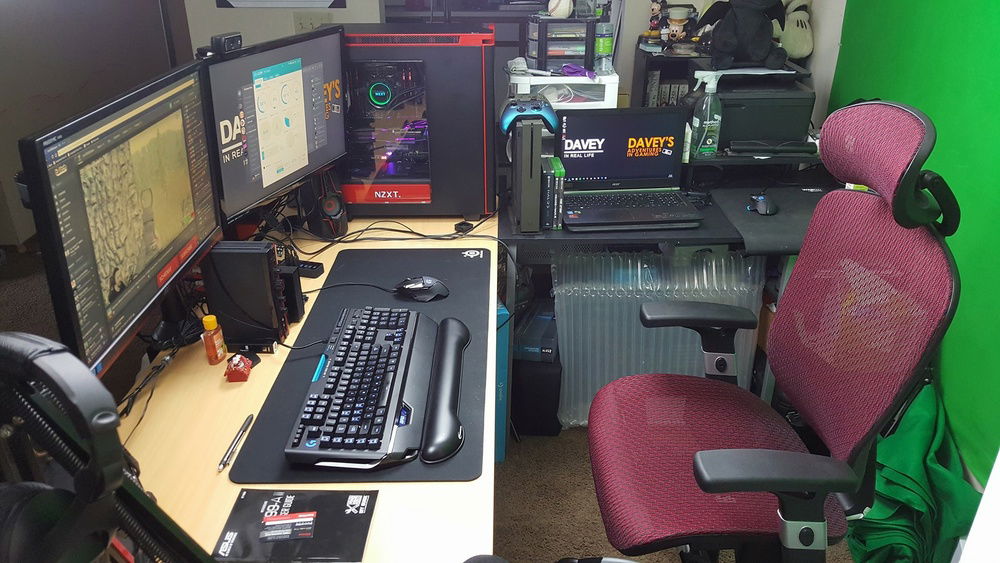 The original set up, including the NZXT H440 case and BenQ secondary monitor I used.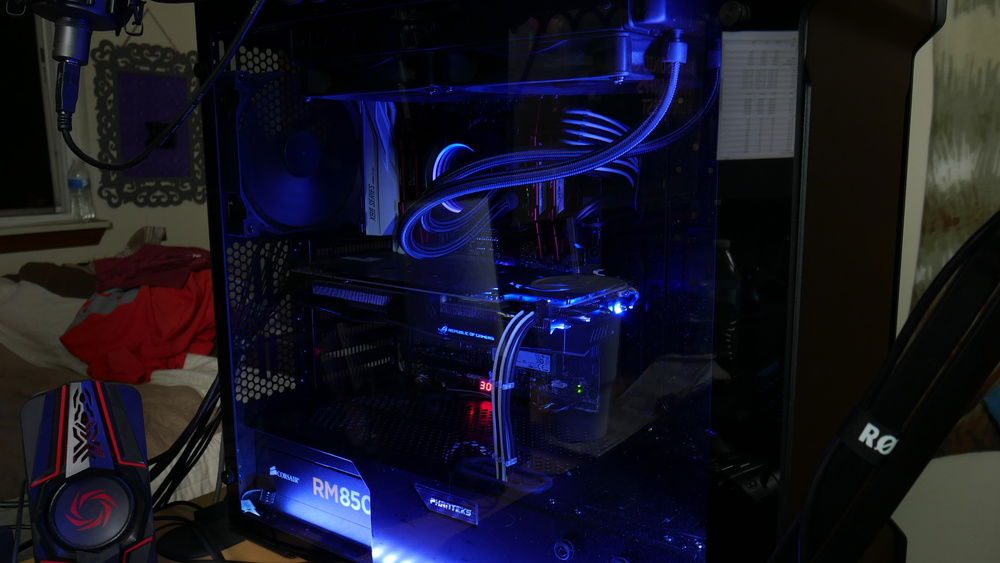 The updated build before I began adding new RGB elements to it.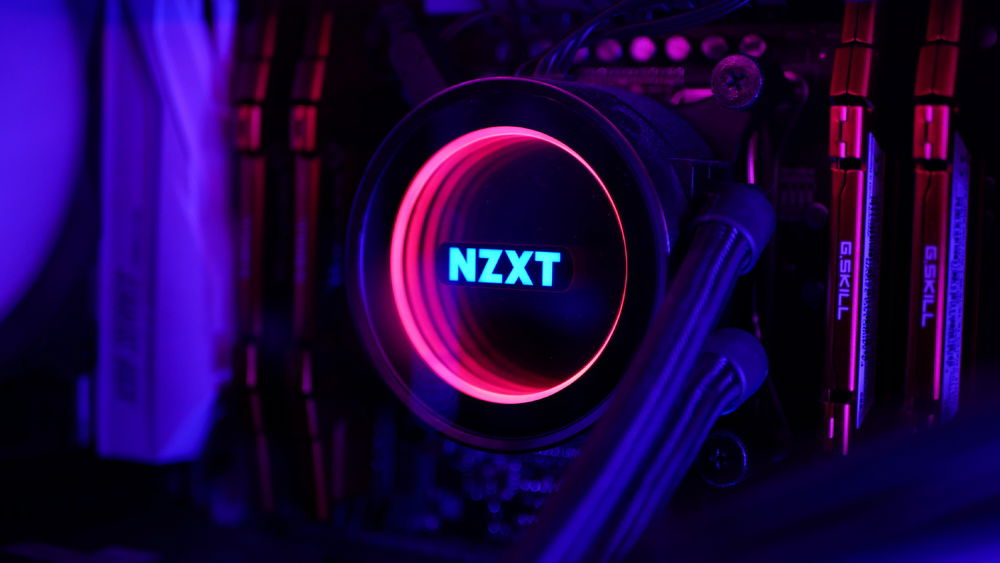 The NZXT X62 Kraken and G. Skill memory. This AIO was definitely a looker and performed well enough.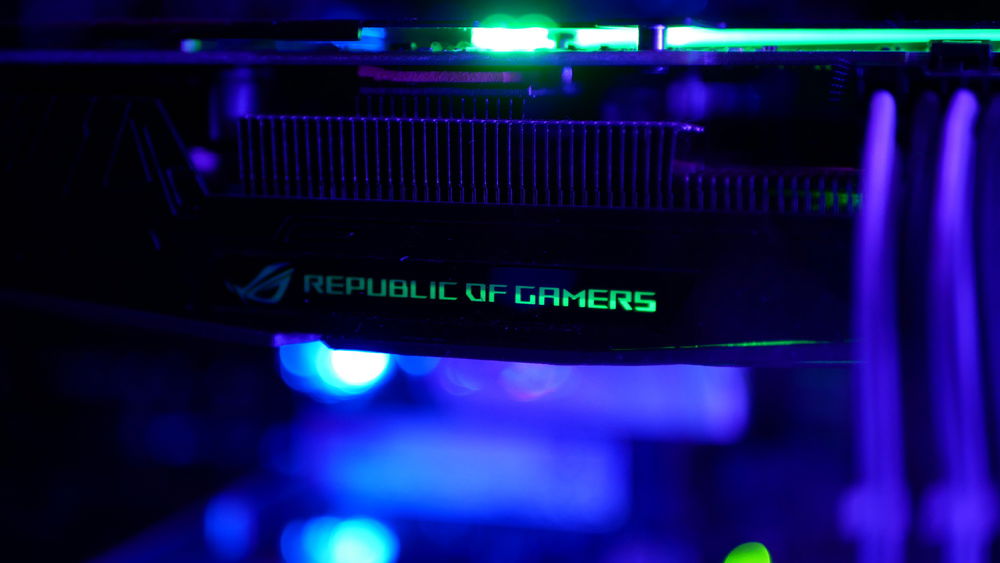 The ASUS ROG Strix GTX 1070 with one of its lighting zones.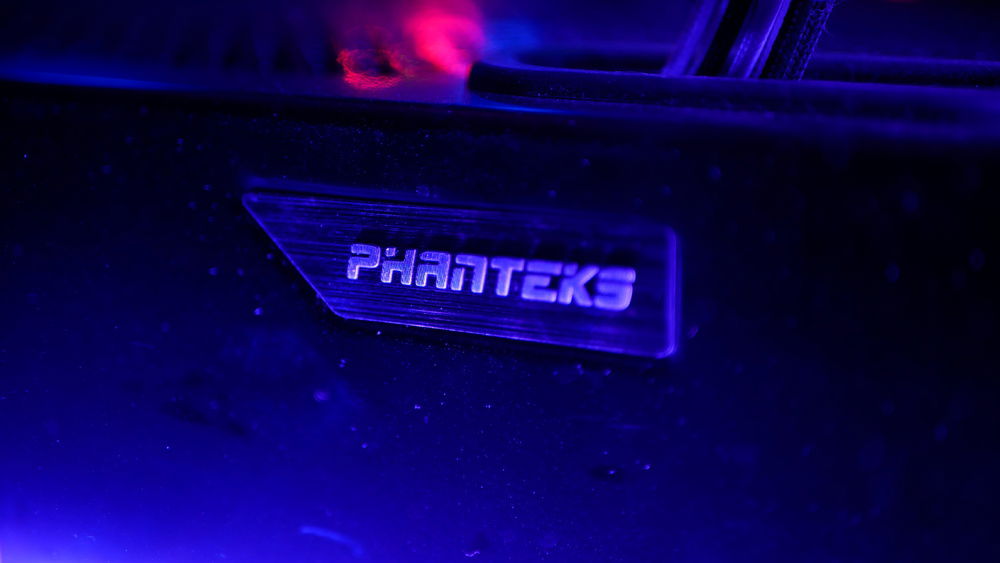 The branding on the case was nice, but subtle.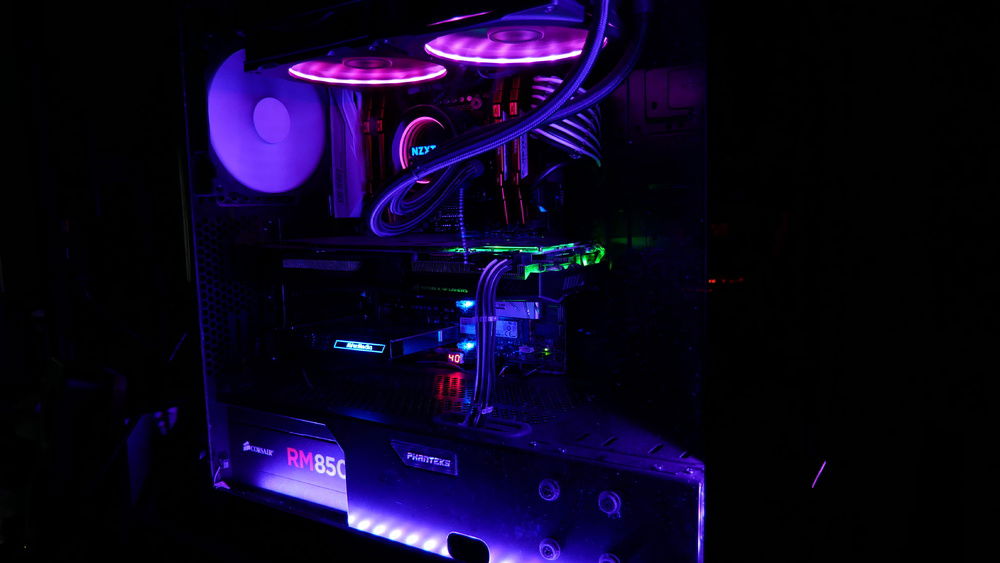 The addition of the Halos Lux RGB Fan Frame allowed more lighting into the build that was controlled with Aura.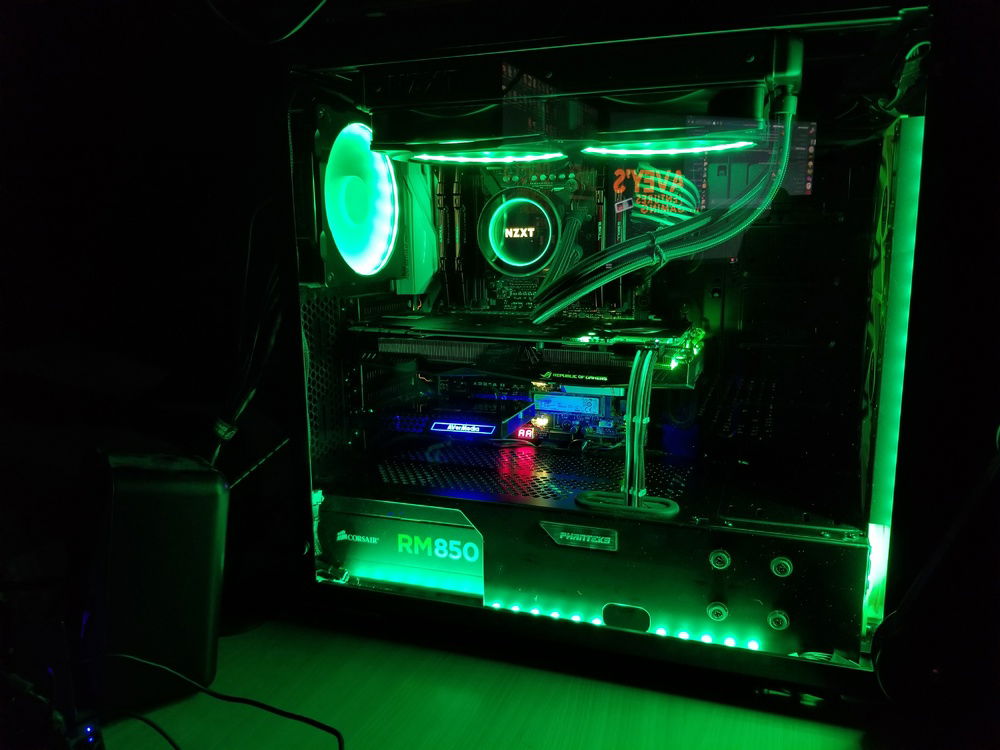 After adding a Halos to the rear fan.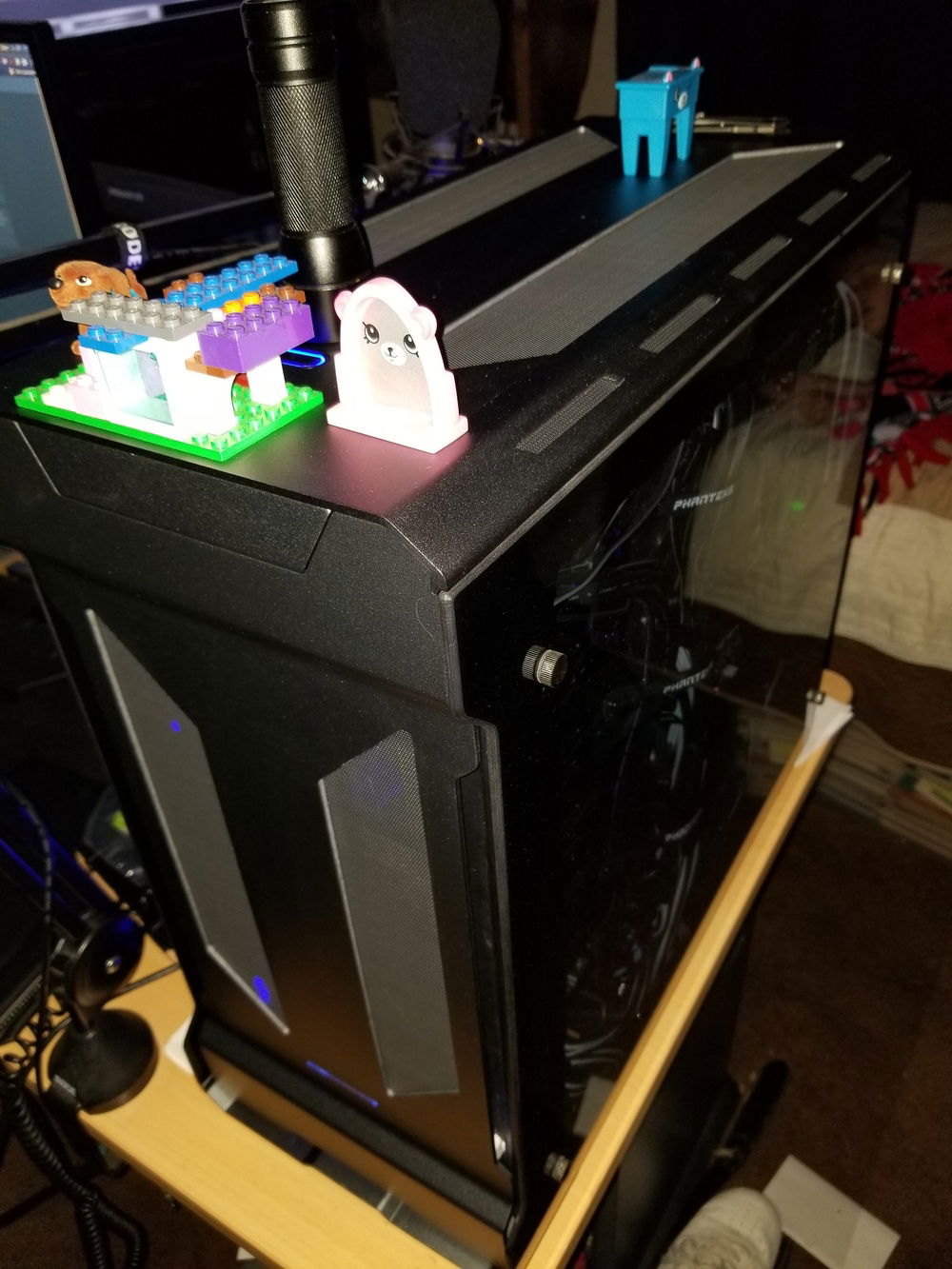 The modified panels from ModMyMods helped improve airflow a bit and looked fairly nice too.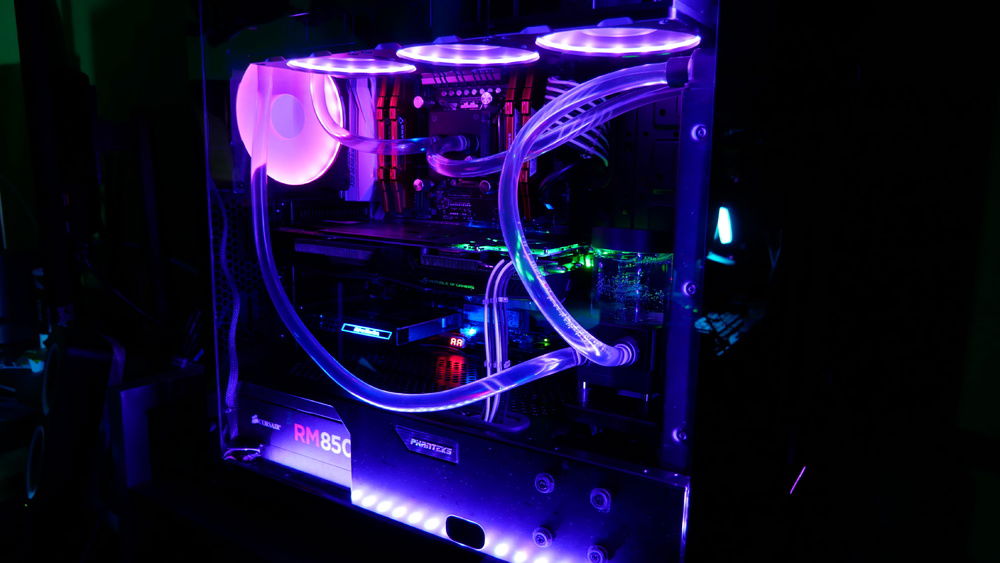 It wasn't the prettiest loop, but it did the job.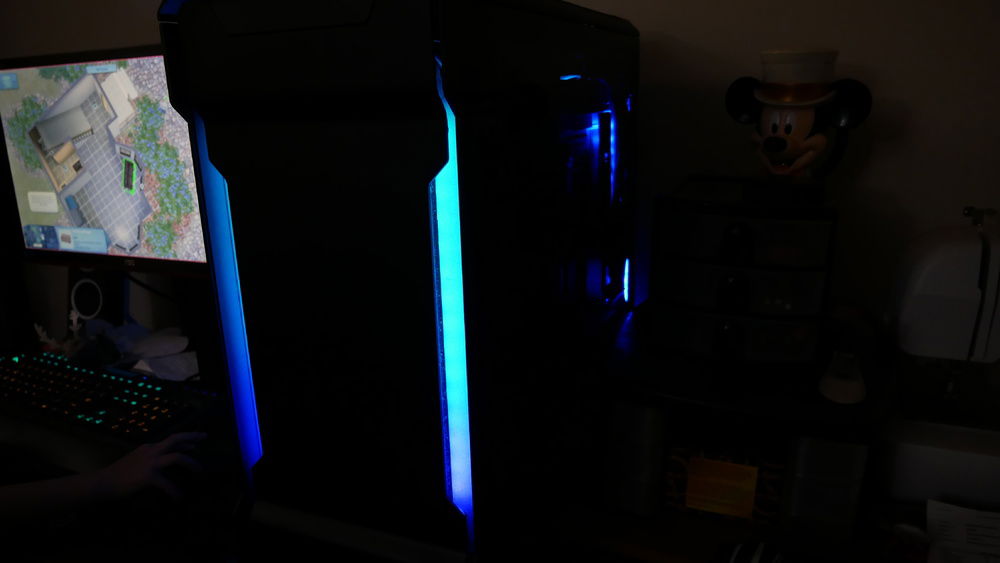 A look at the front of the case, and you can see the LED strip I tucked in the back behind the motherboard tray.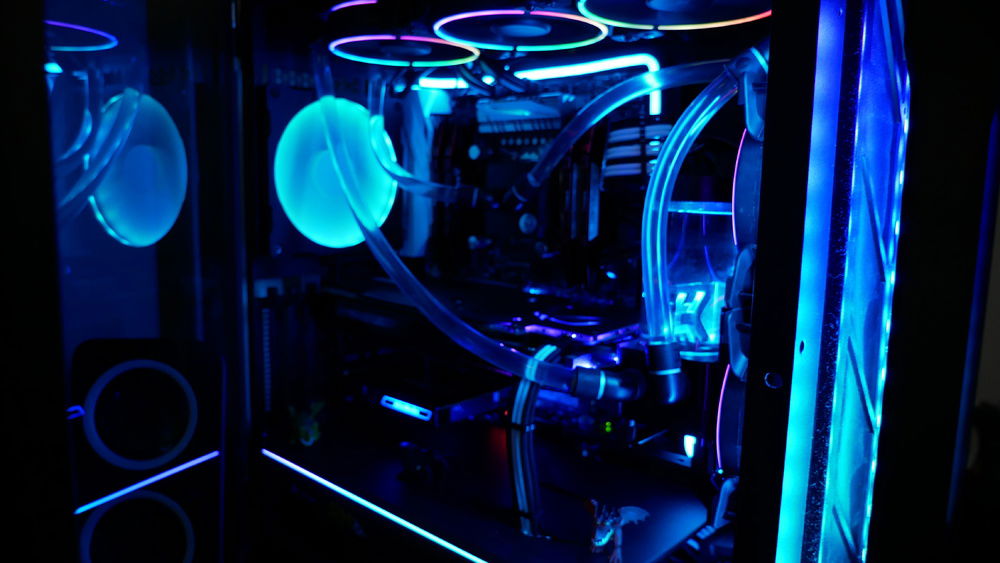 With the side panel open. This gives you a good look at the Pro Series black and white cables I added in.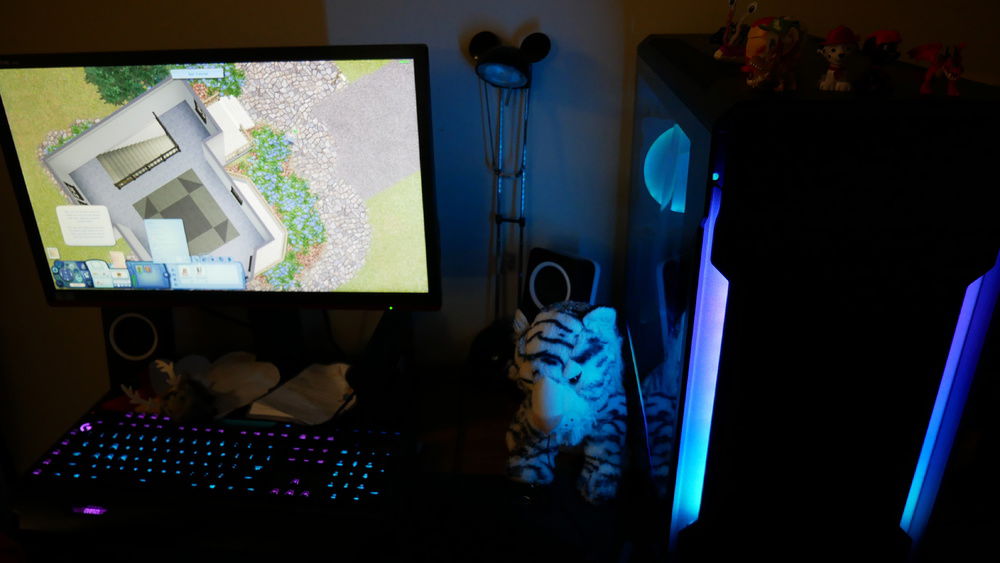 The overall setup she's using now. She has no idea how much power is sitting there, she just knows she can play games.