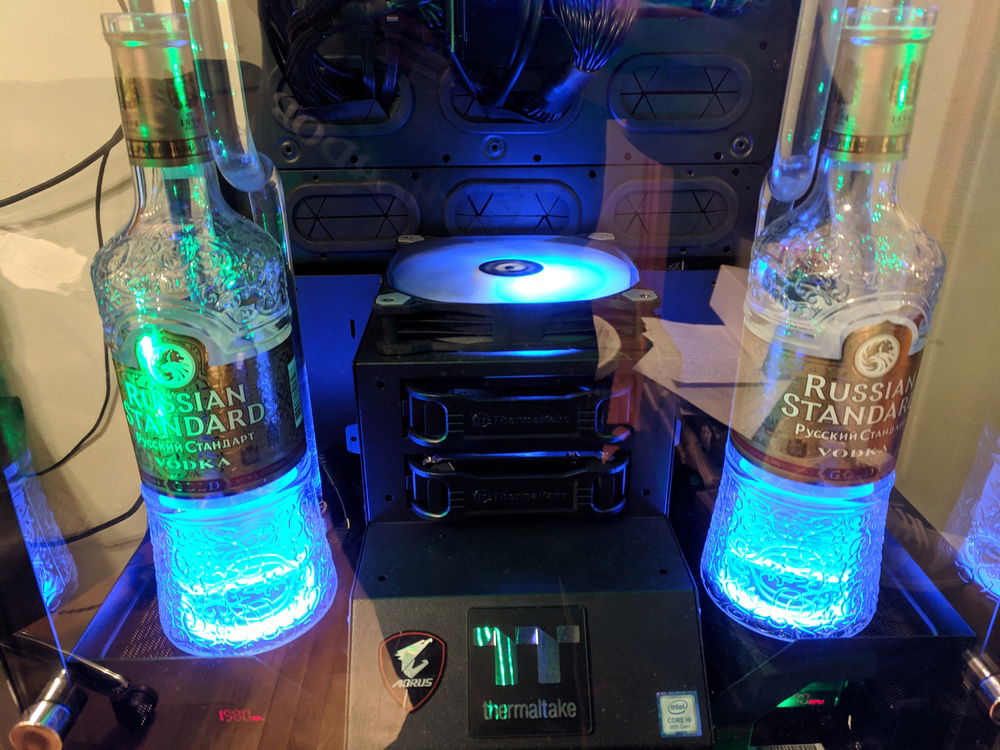 A better look at the custom cut ornate Russian Standard Gold Vodka bottles.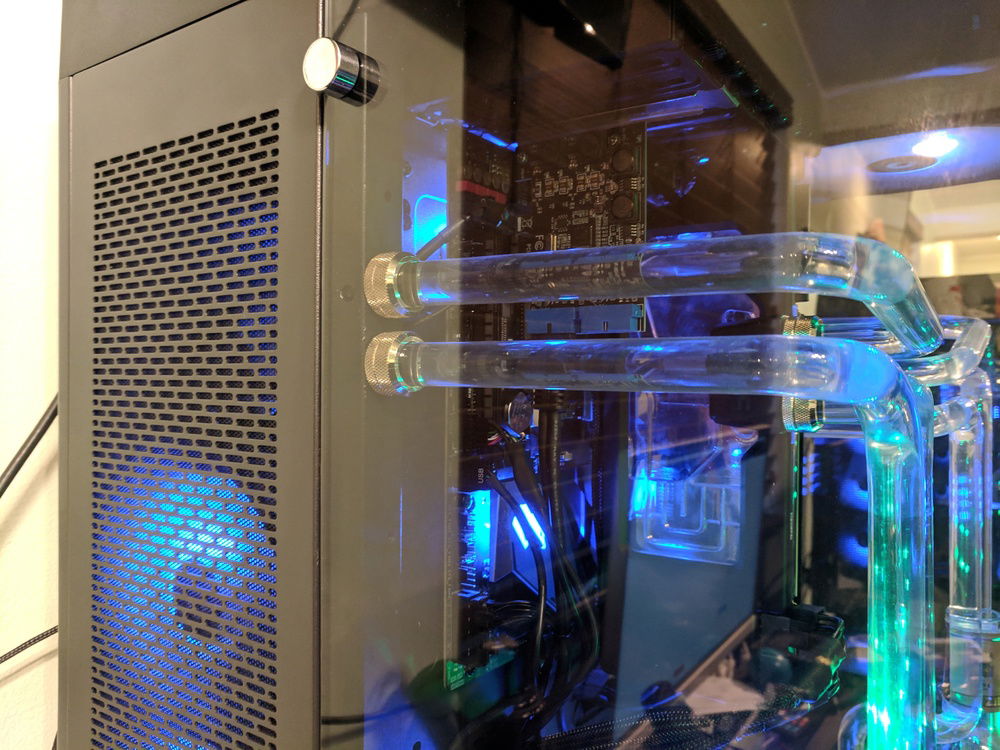 Here are the acrylic lines hard mounted to the case frame.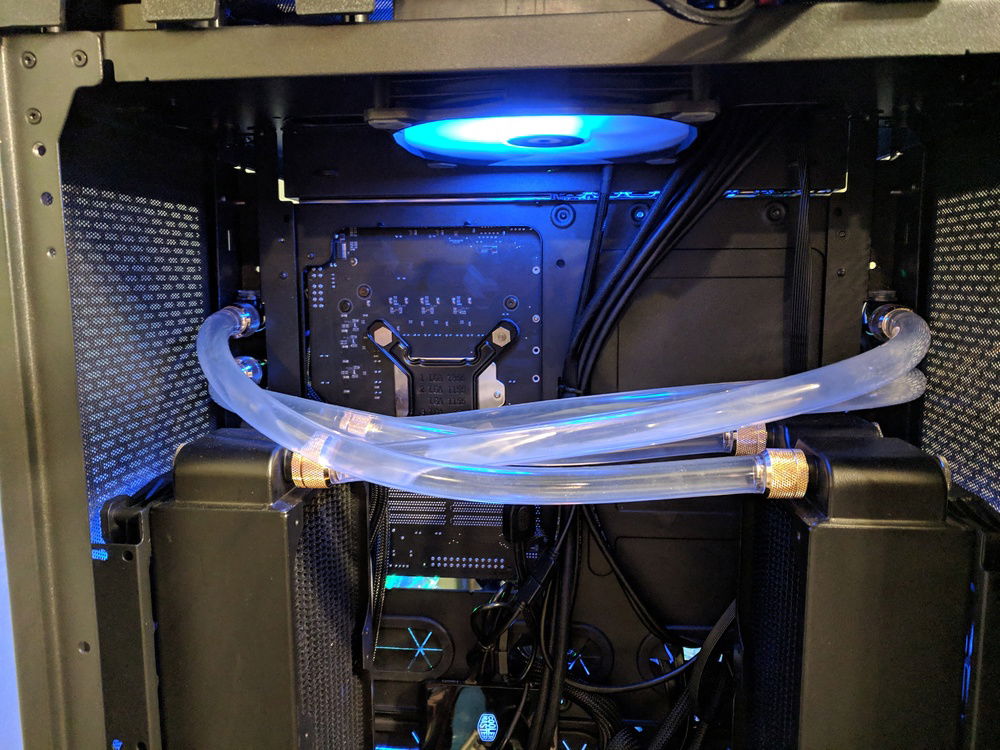 The rear soft tubes that were converted from hard tubes from the front. These tubes are hard mounted to the case through custom mountings points. This is the, usually covered, rear side of the case.