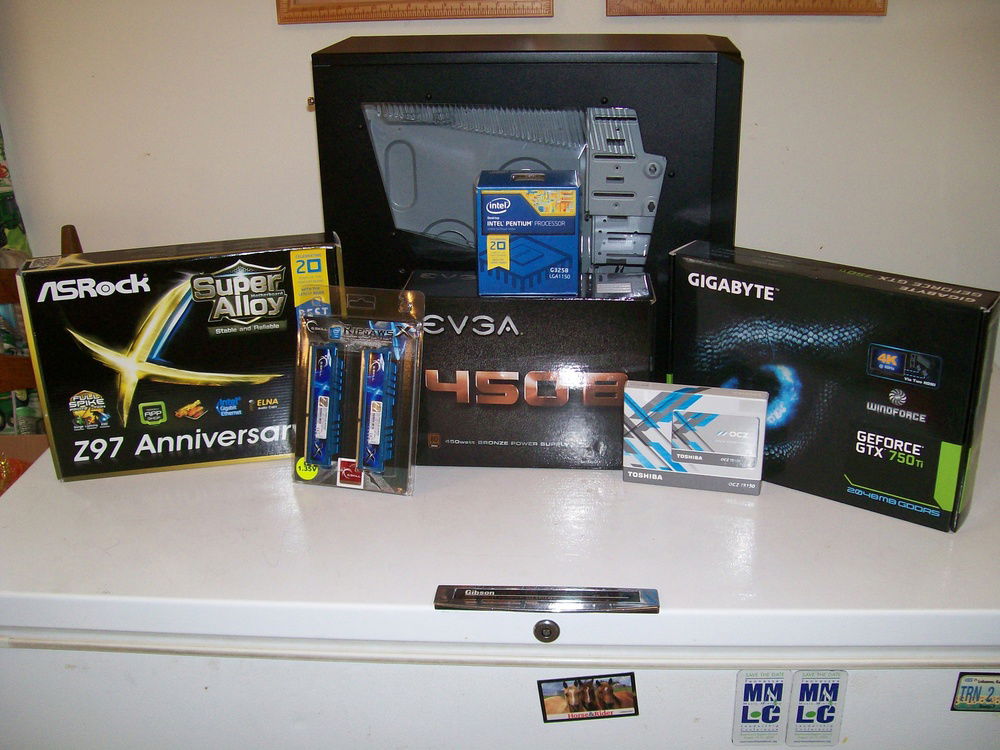 All the parts ready for assembly!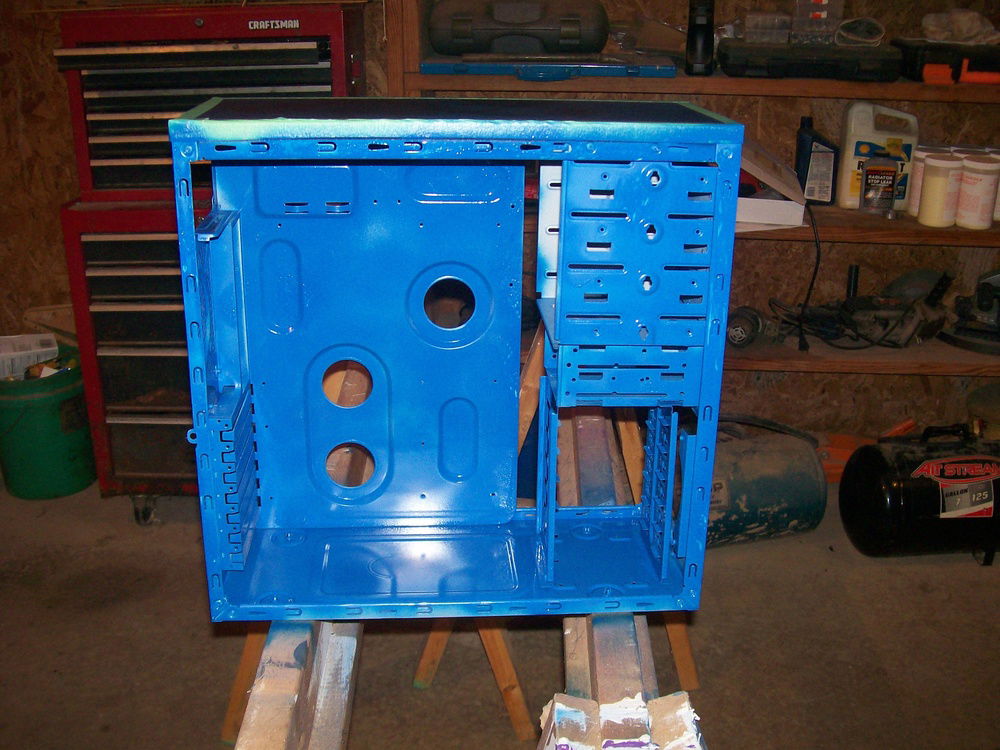 I painted the interior of the Cooler Master Elite 310 to match the blue in the plastic accents on the front panel.
After the paint dried, this was what the disassembled case interior looked like.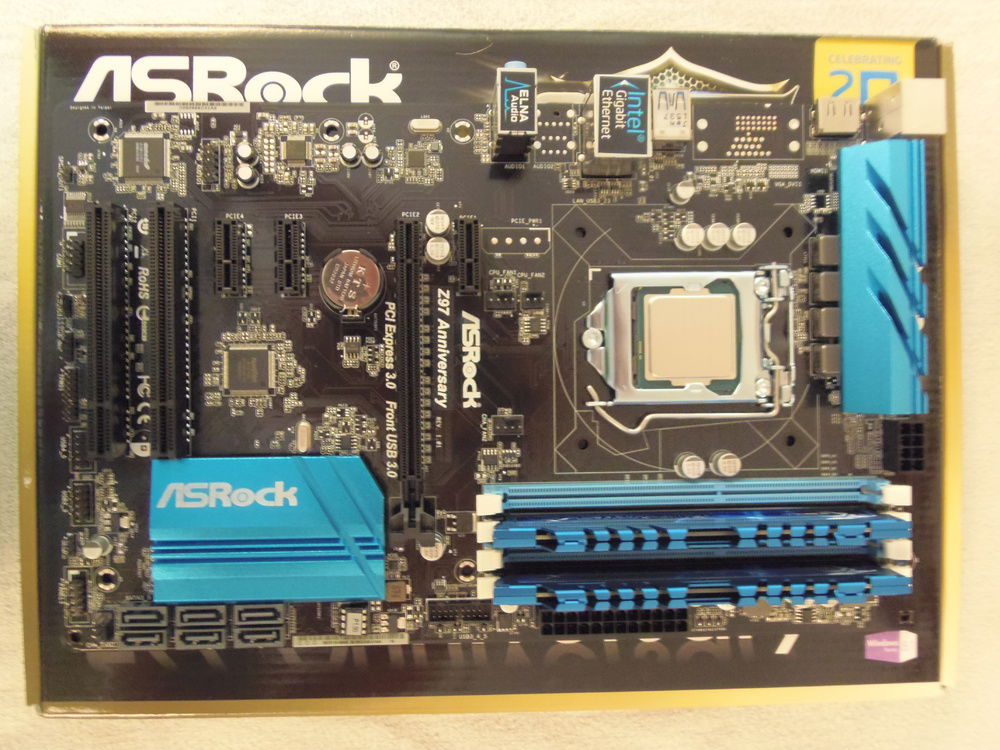 The Pentium G3258 and G.Skill Ripjaws X RAM in the AsRock Z97-Anniversary motherboard.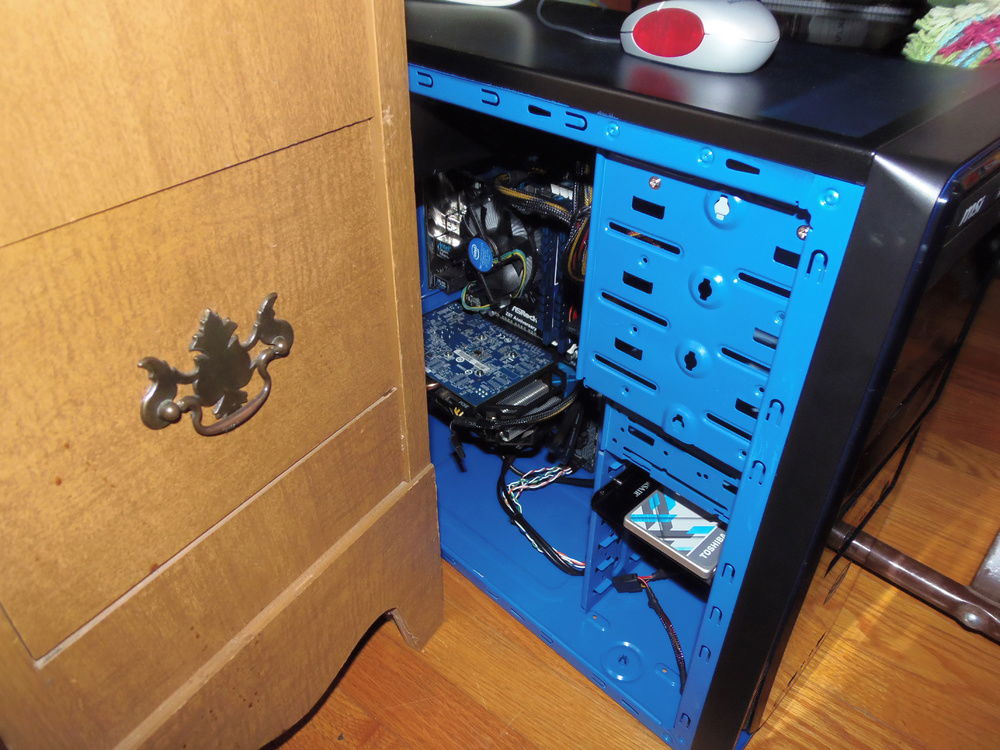 First power-on test. System booted without issue.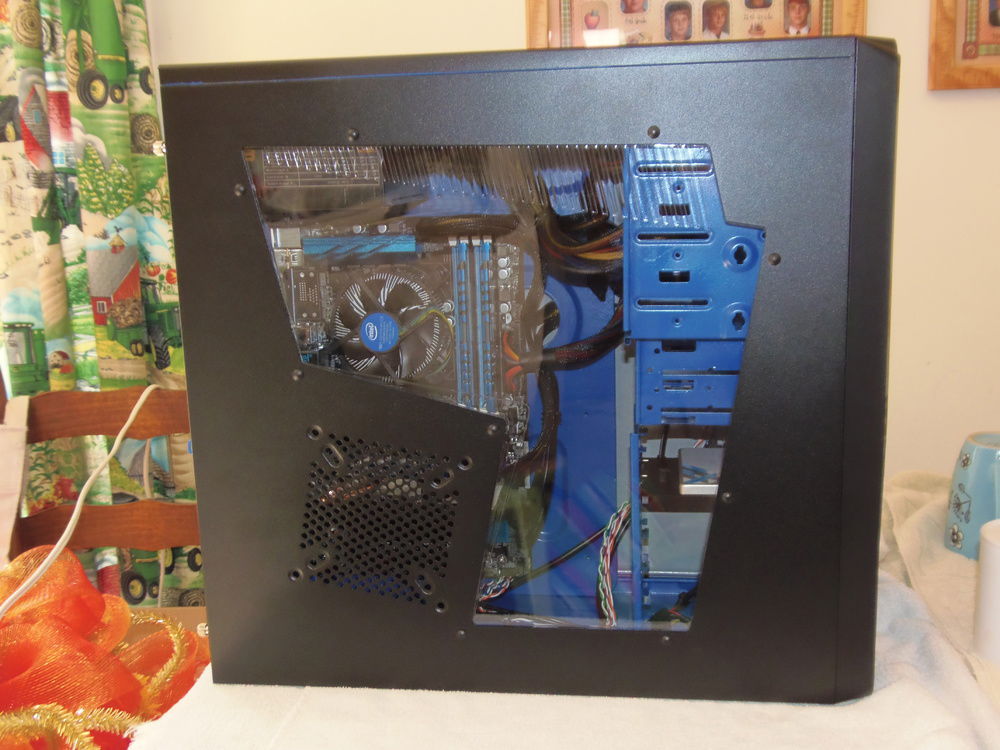 All buttoned up and ready for the charity auction!