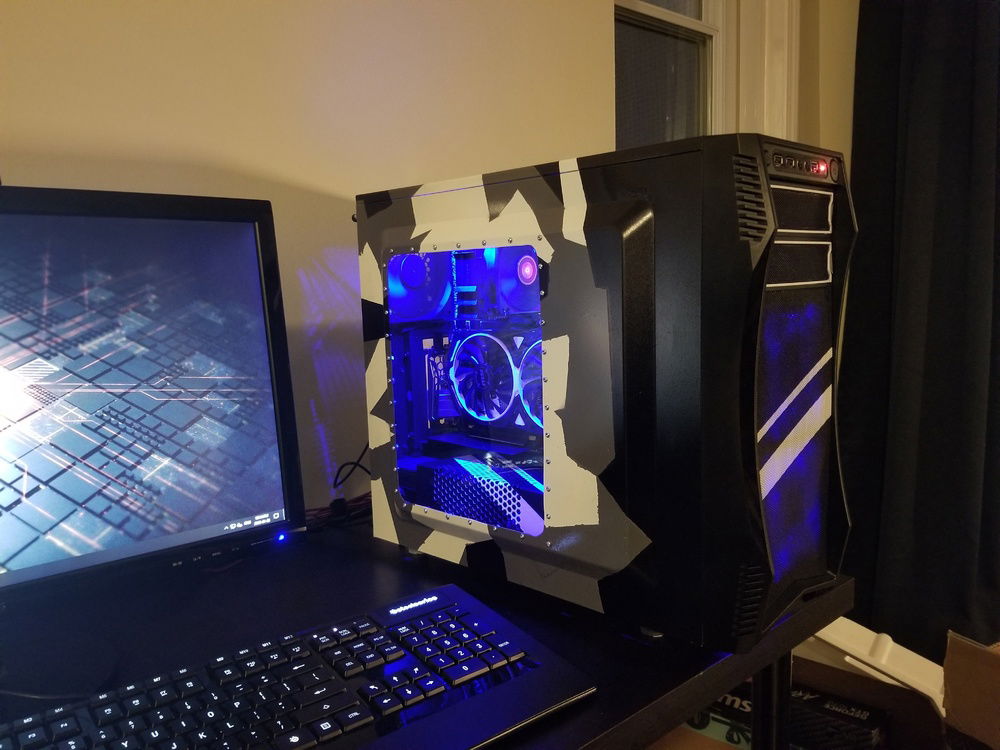 Left side spray job & custom window.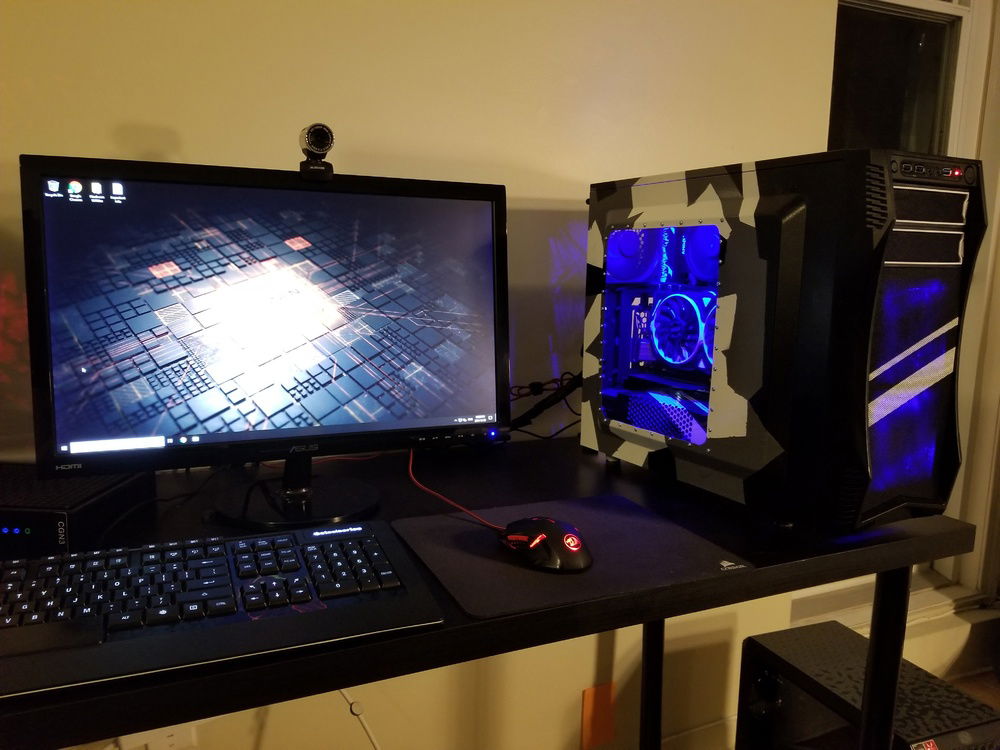 A workstation to illustrate what the build looks like off the bat, because this 60hz monitor really doesn't do the build justice. This picture was taken before I put in the Cryorig M9.
May Ryzen deliver us from stagnation in the CPU market. Amen.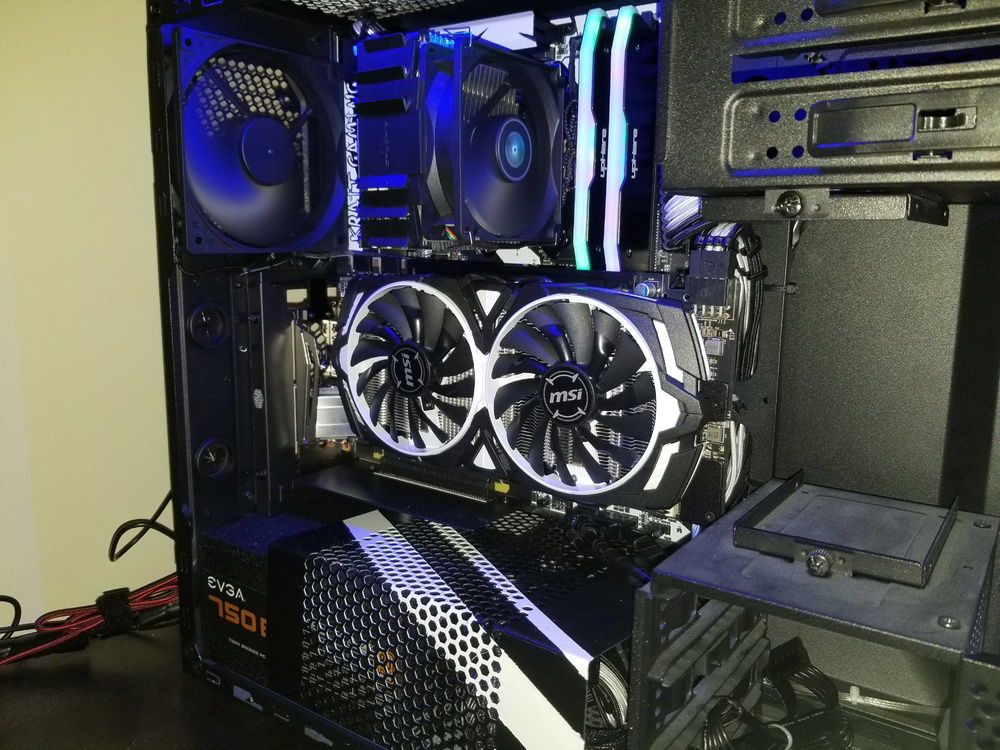 I turned the metal that used to be where the window now is on the panel into a little custom PSU shroud, as seen in this here glamour shot.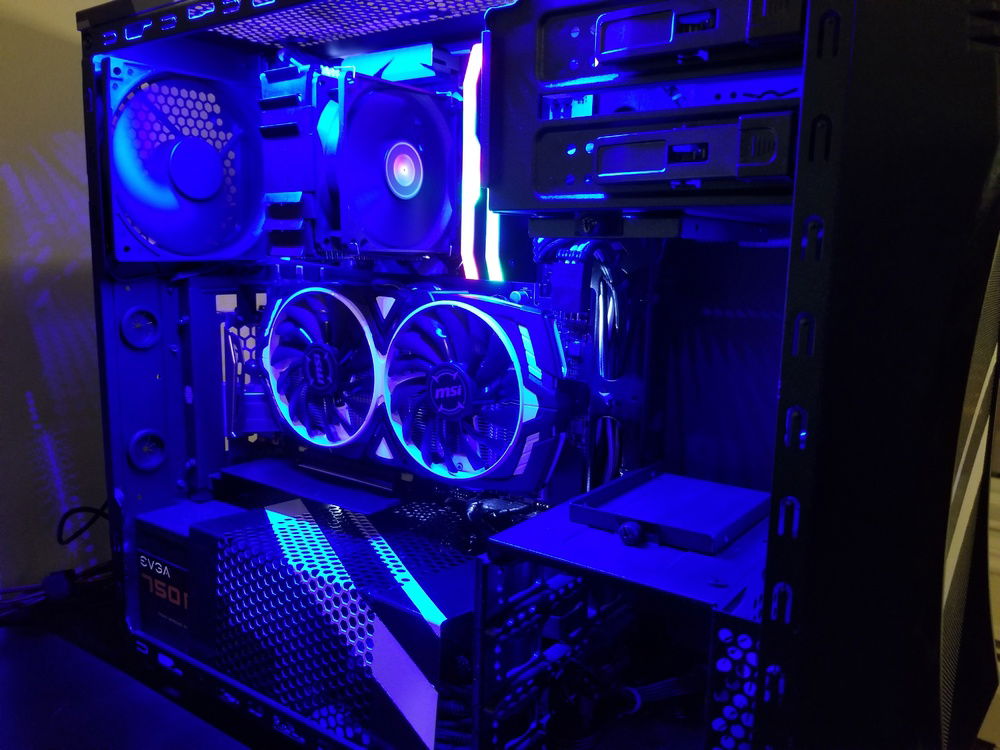 Same shot, no flash. That blue LED strip is pretty damn strong, but I like it.