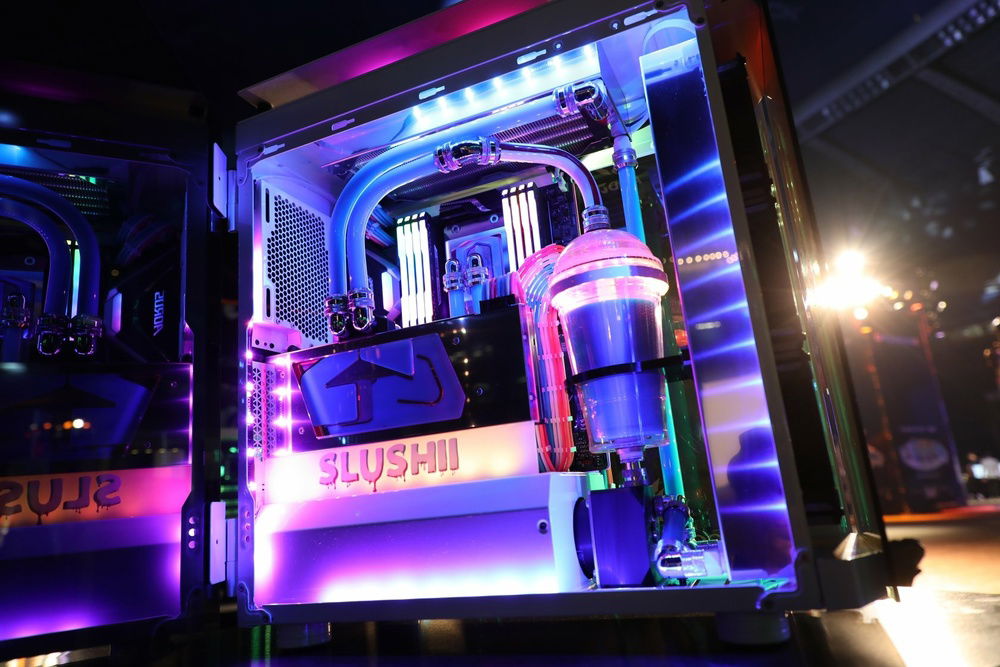 The side view 3 - DHMTL19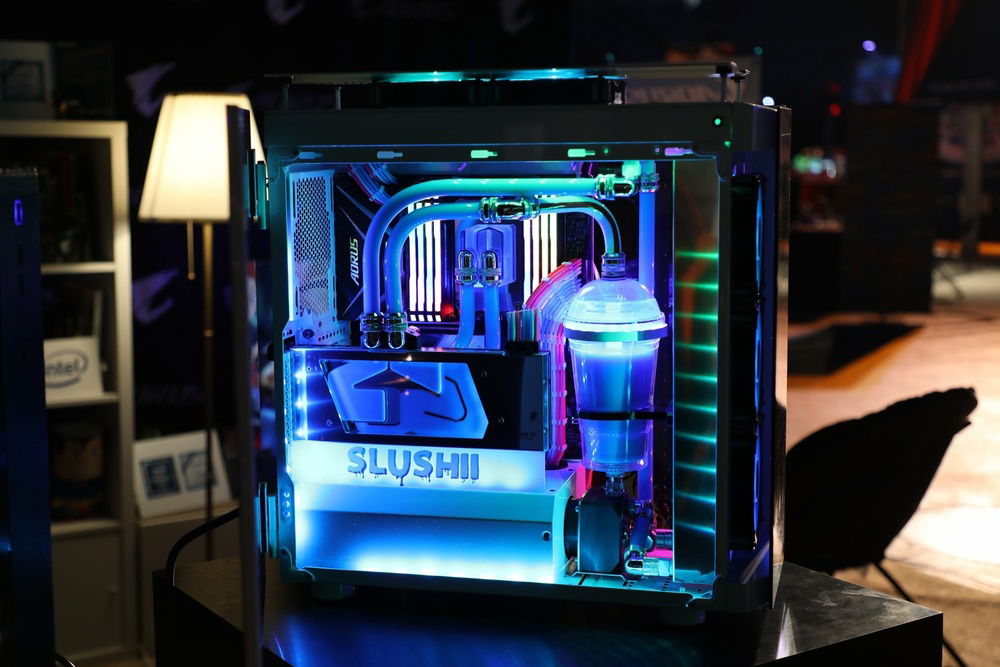 The side view 1 - DHMTL19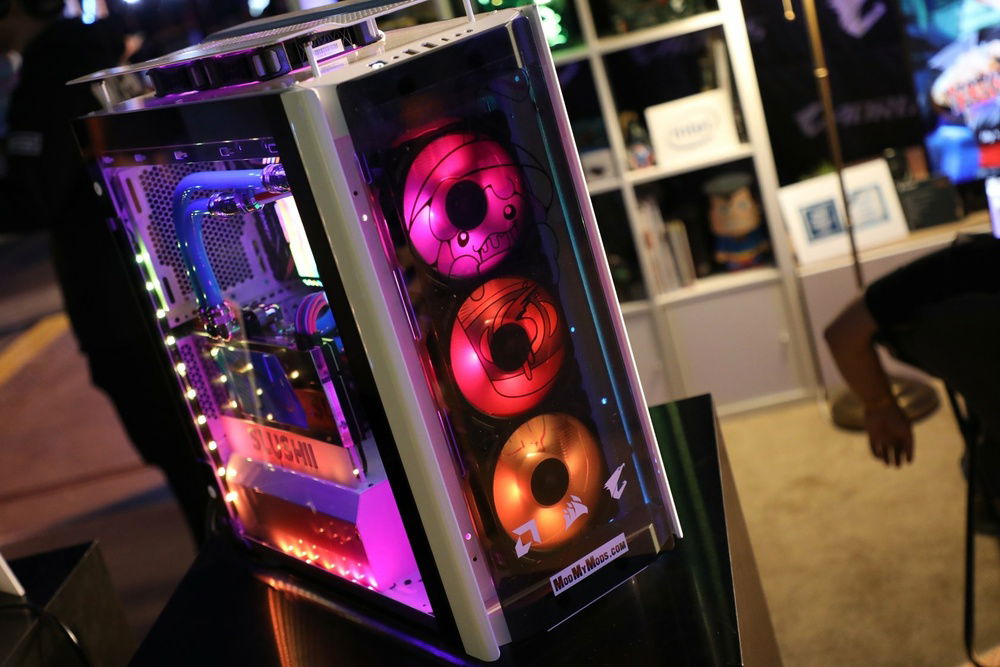 The front of the case, hard to see the vinyl but its there.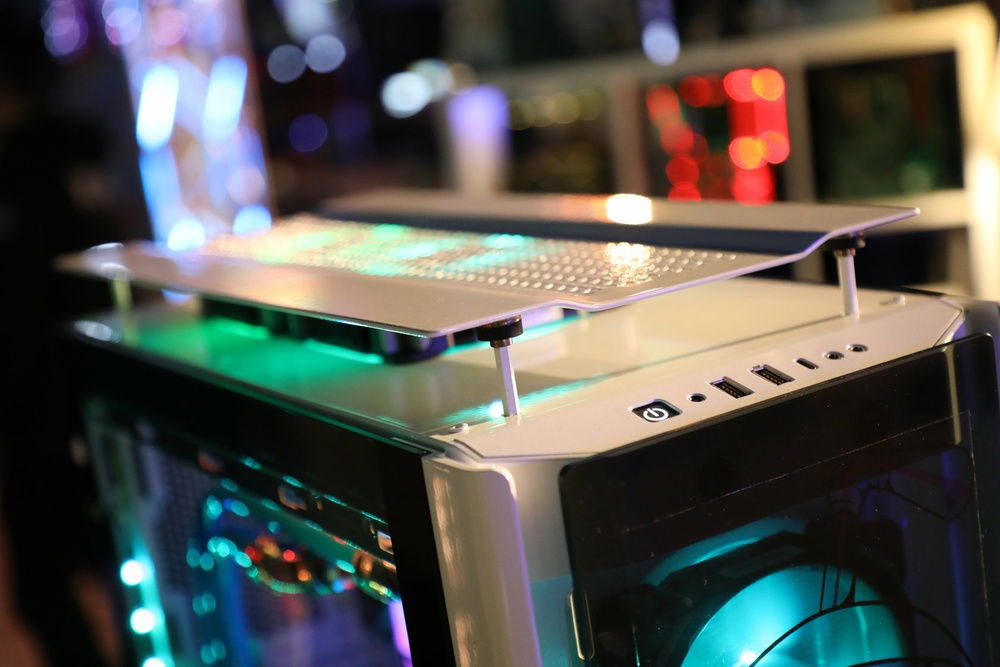 We call this the "Raise The Roof" mod. In order to fit the radiator we had to modify the top of the case.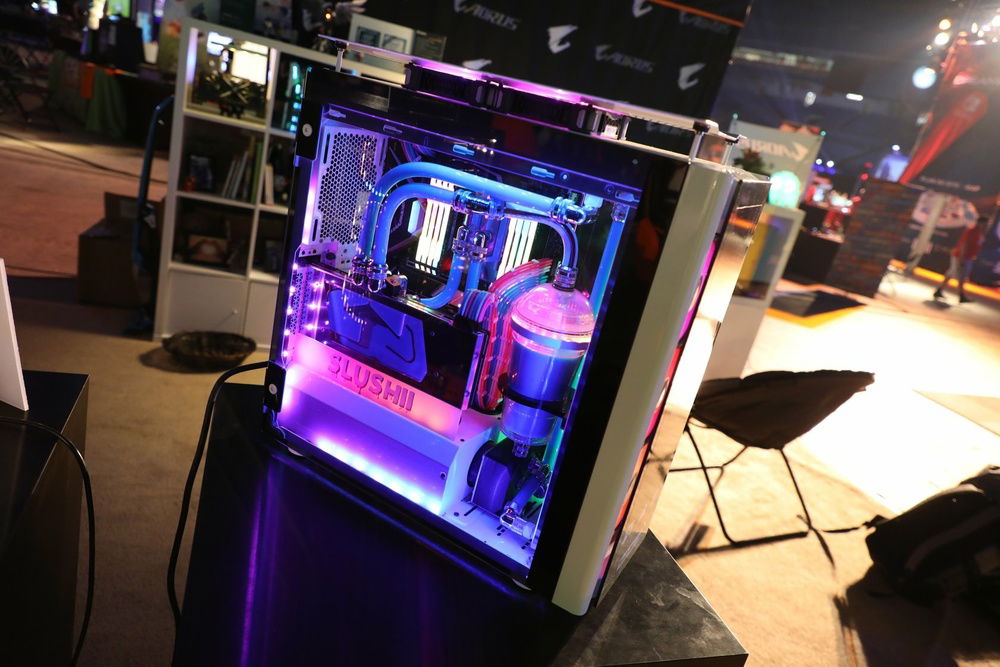 The side view 2 - DHMTL19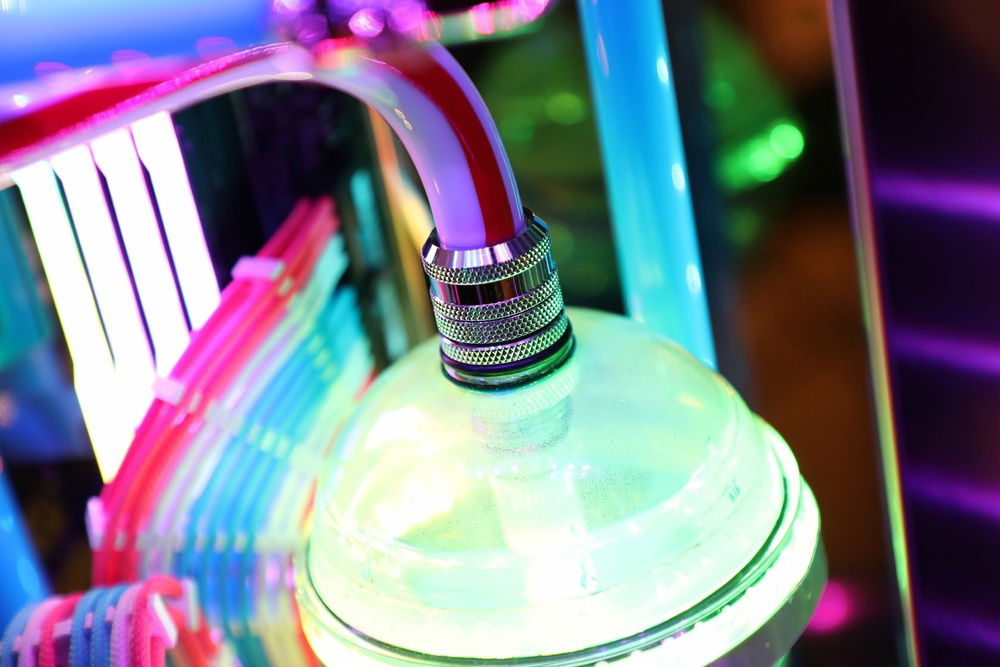 Close up of the slushii cup :D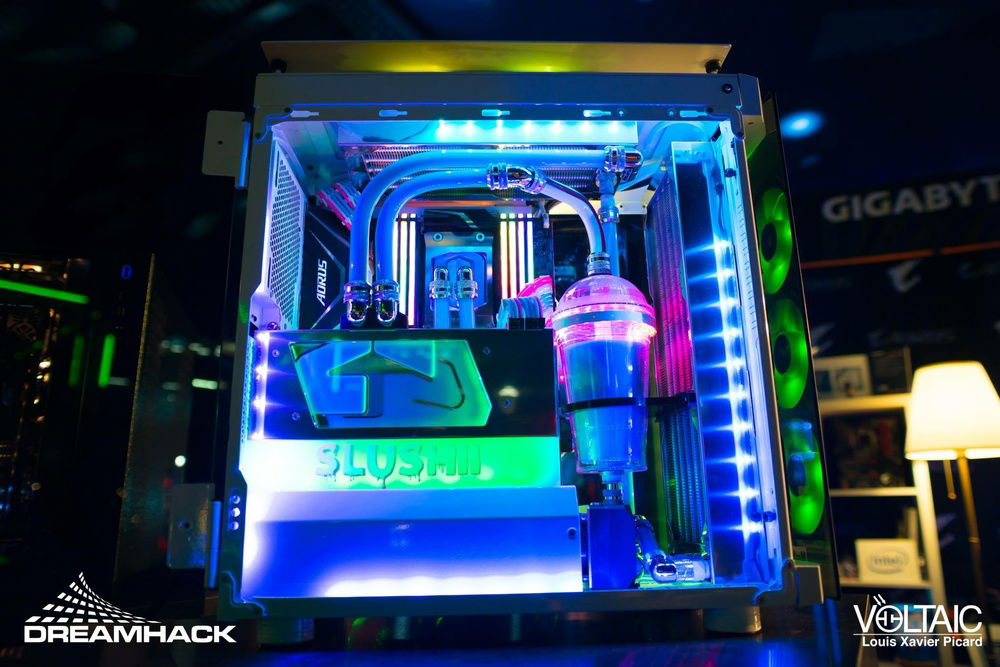 The side view 4 - DHMTL19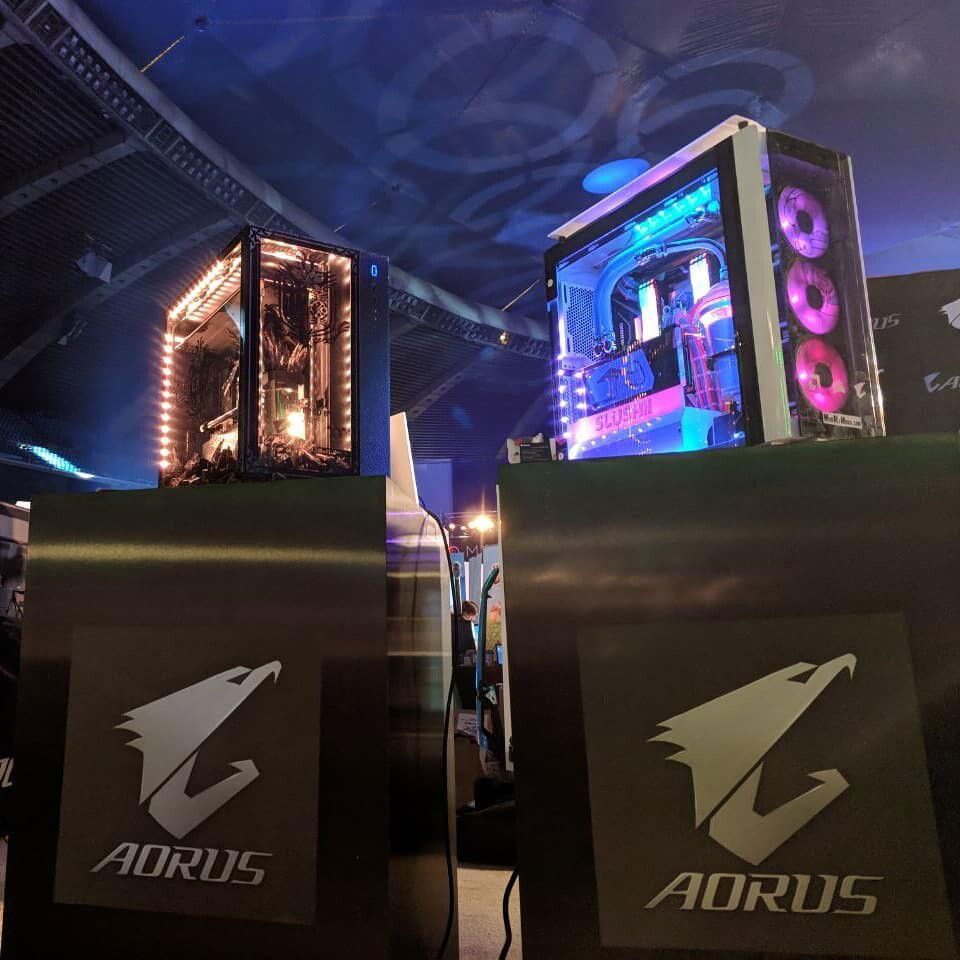 On display with our other build "The Nergigante" during DHMTL19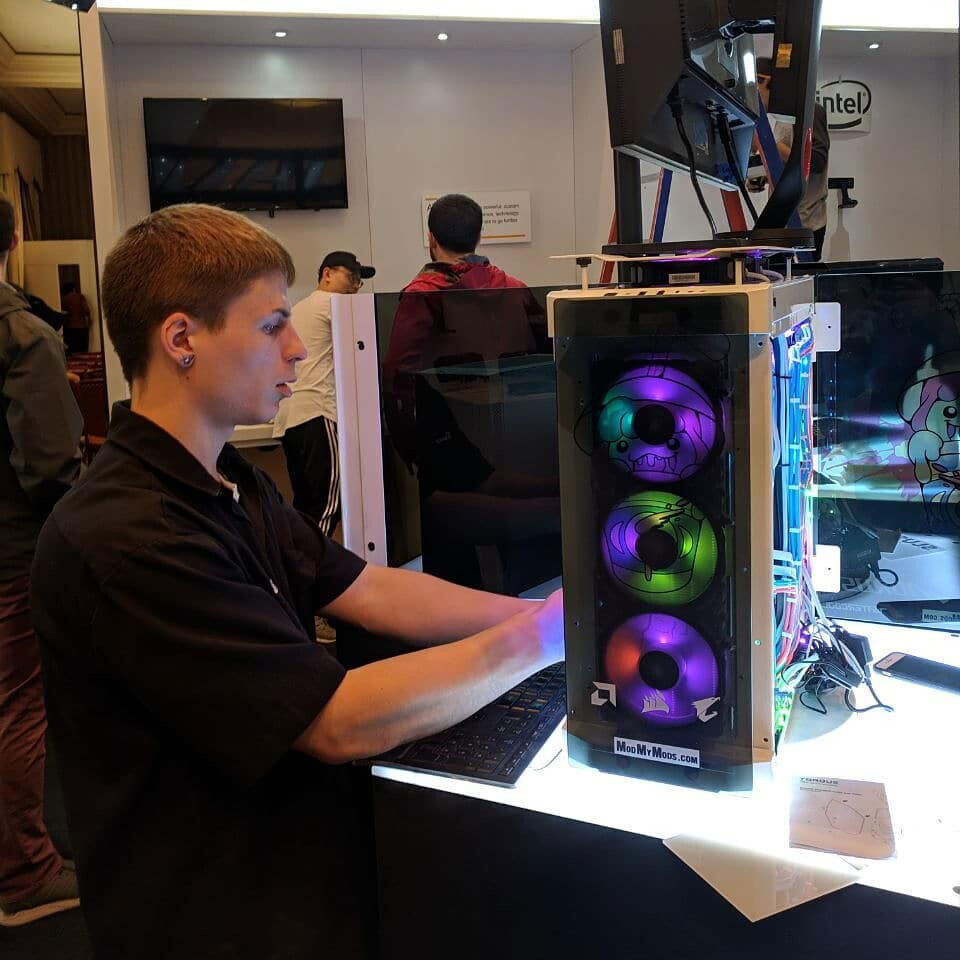 We noticed the RGB was borked during CES2020 - So we jumped right in to fix it.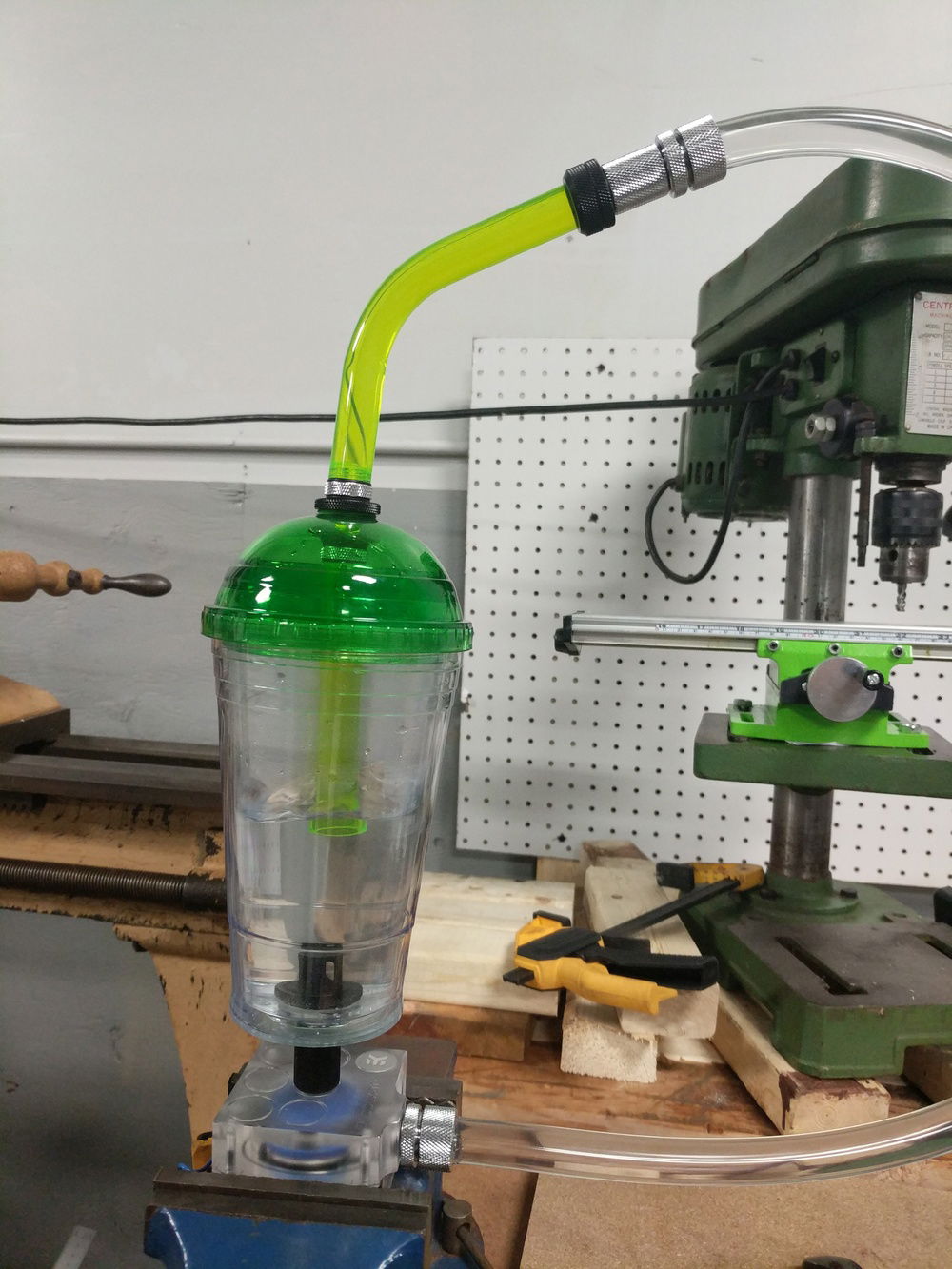 Prototype res testing. Making sure it will seal properly and also not melt :D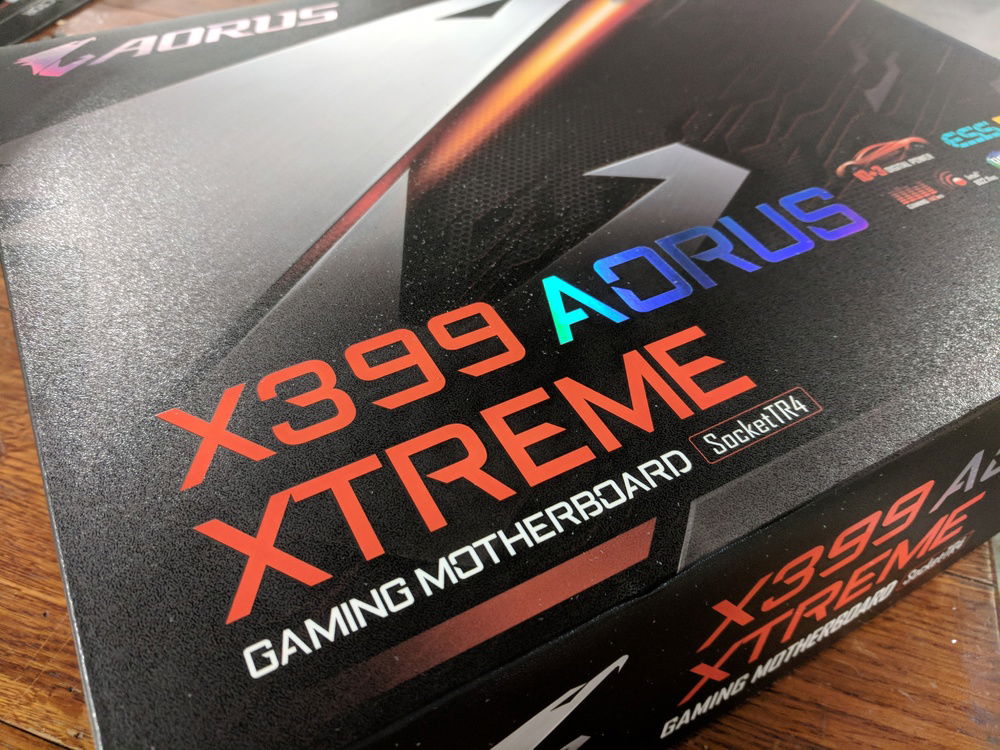 Big thanks to AORUS for helping out with the hardware.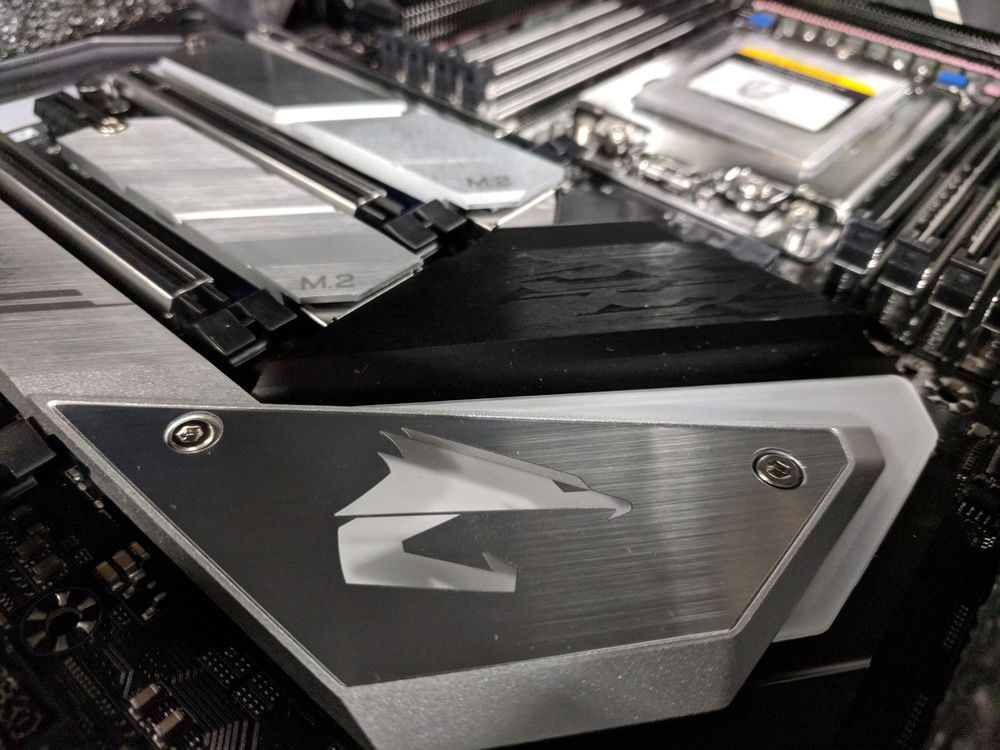 AORUS x399 Xtreme close up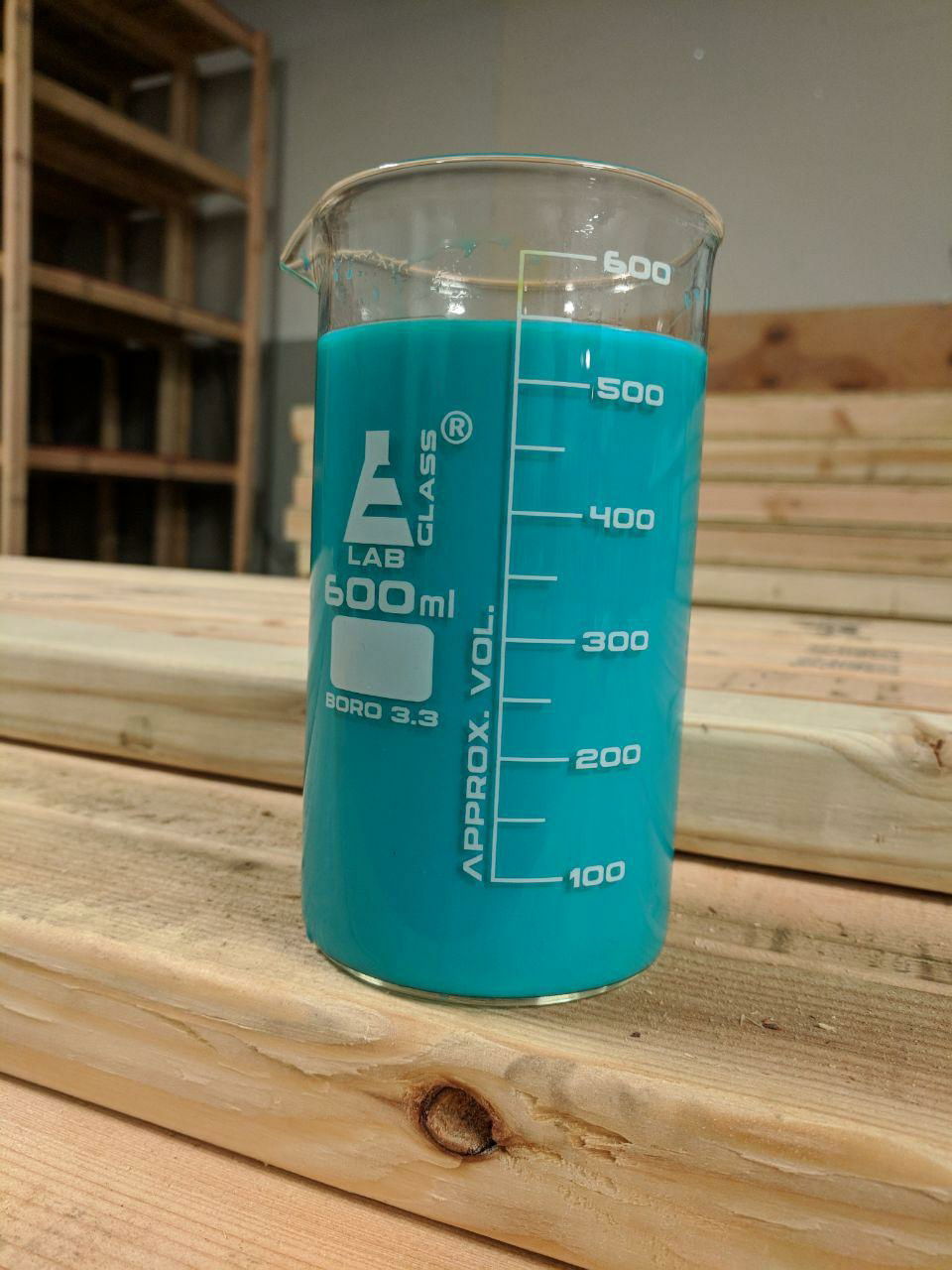 Custom fluid created by Mayhems LTD