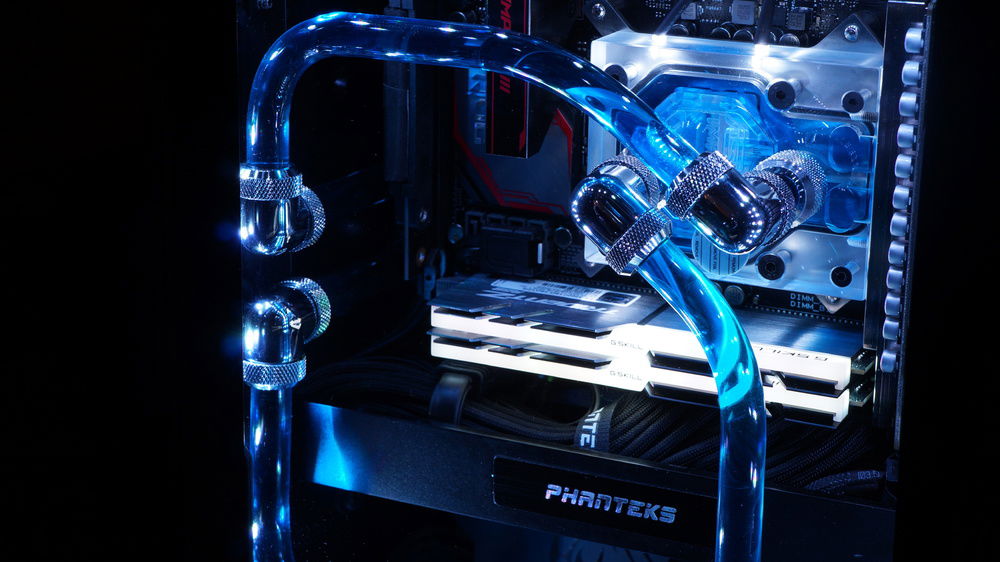 Nothing like some EKWB monoblock action to make things even better. Also, I made sure to leave the sticker on to ensure the block's freshness.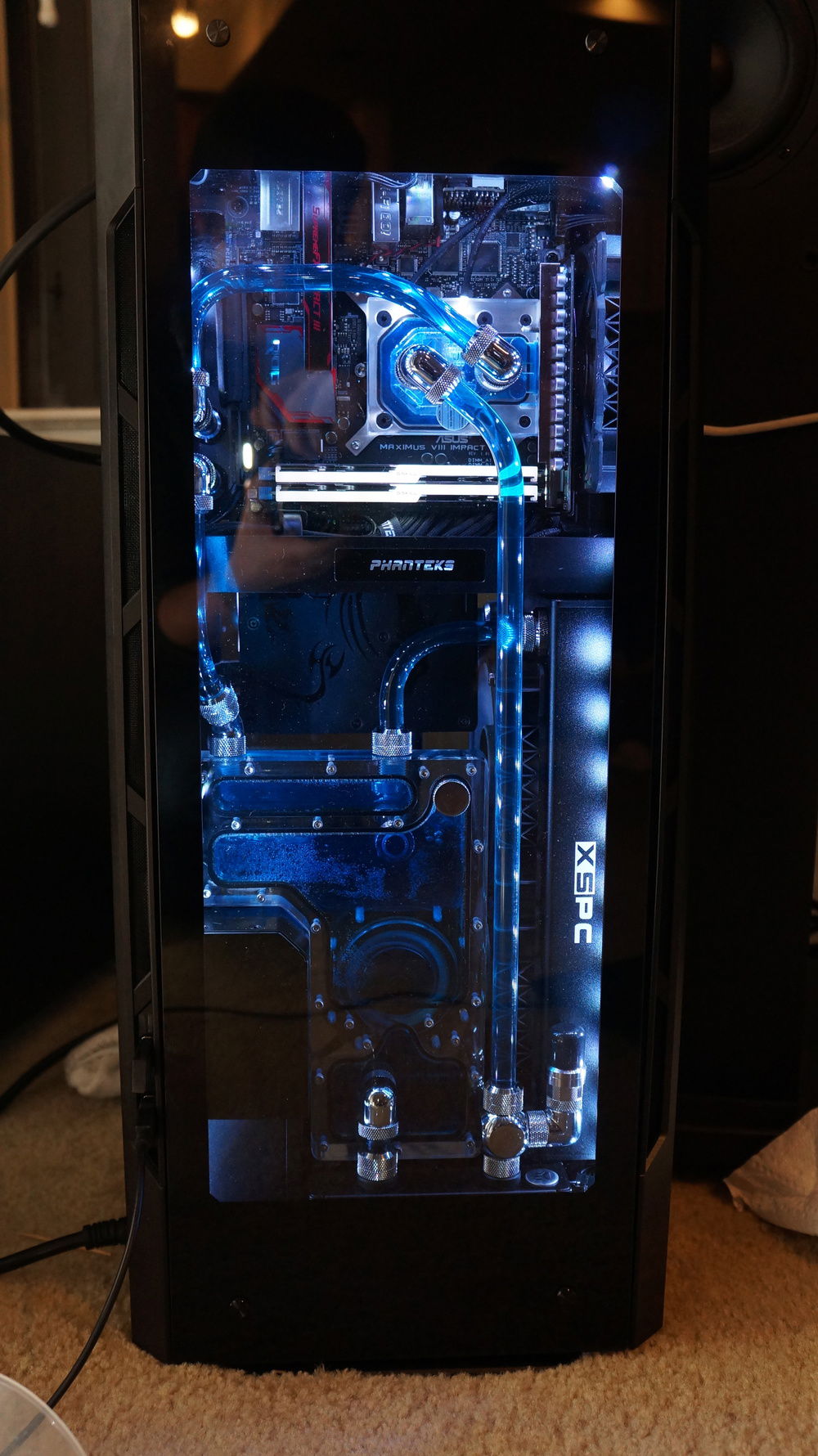 Not quite a glamor shot, but let's be honest: it's what's on the inside that counts.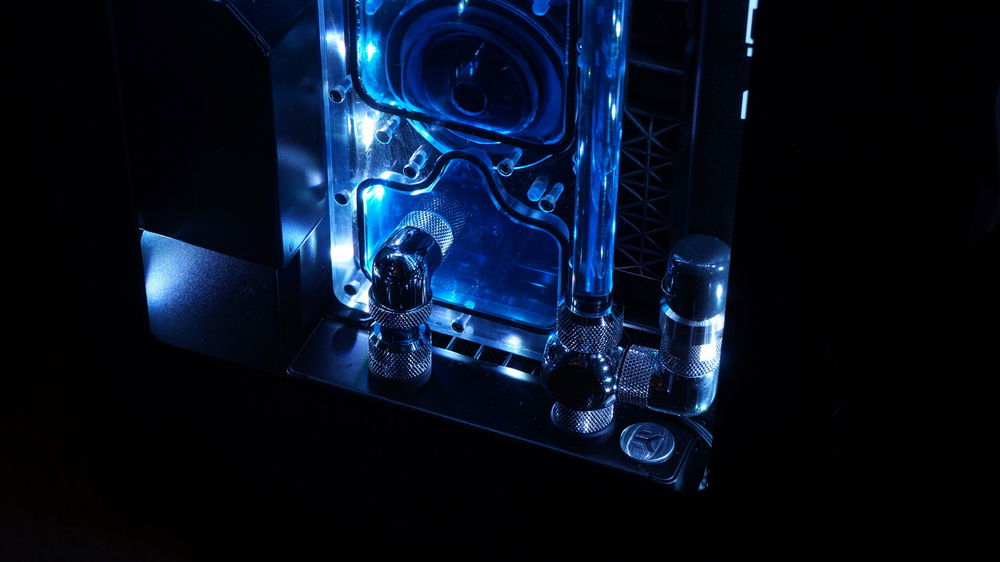 The bottom radiator is a bit awkward, but if you need 360mm's of radiator space in a small case, you'll do what you need to.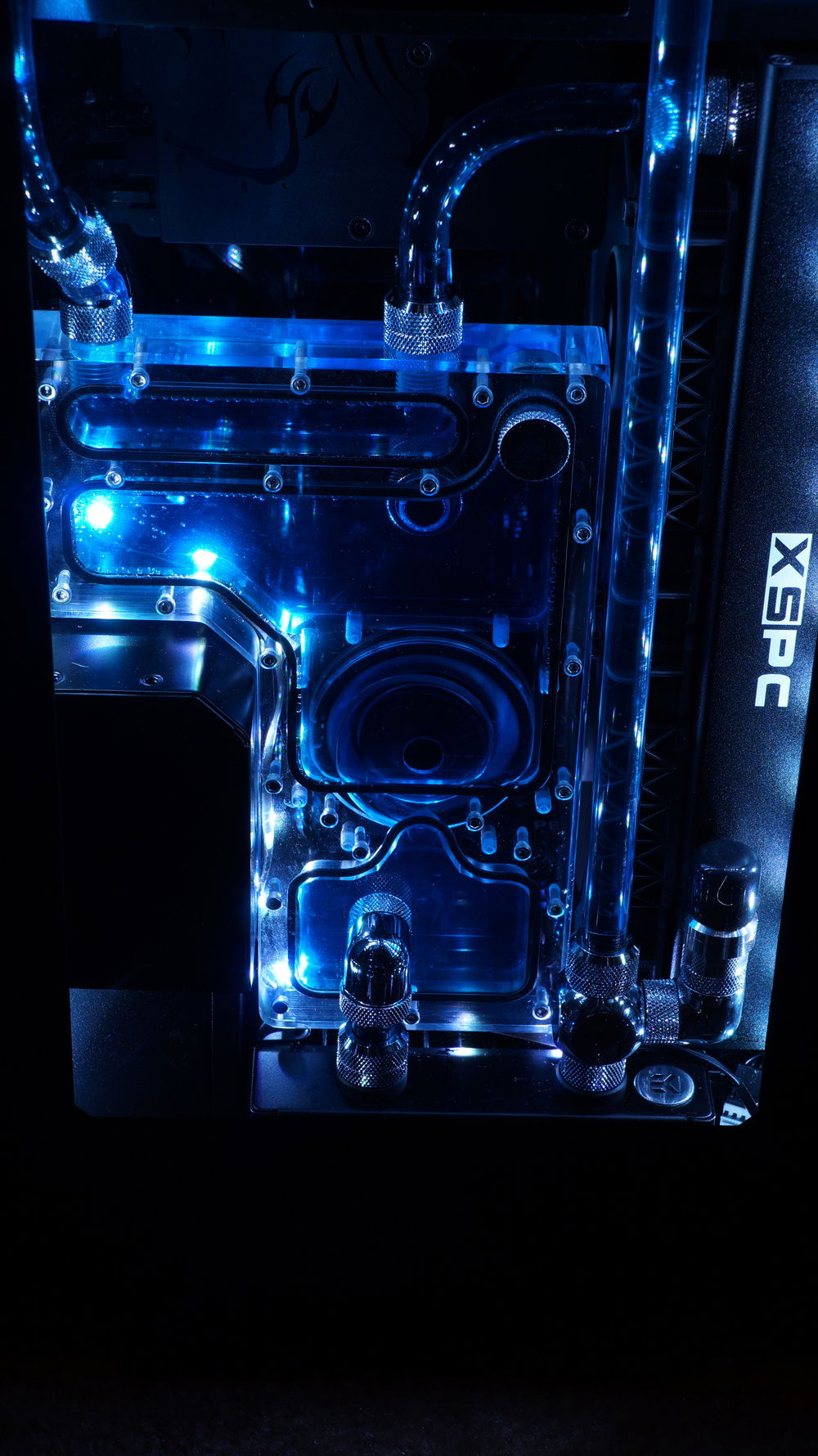 The custom pump/reservoir that made this build possible. It's a perfect fit between the PSU "shroud" and the XSPC AX240 radiator.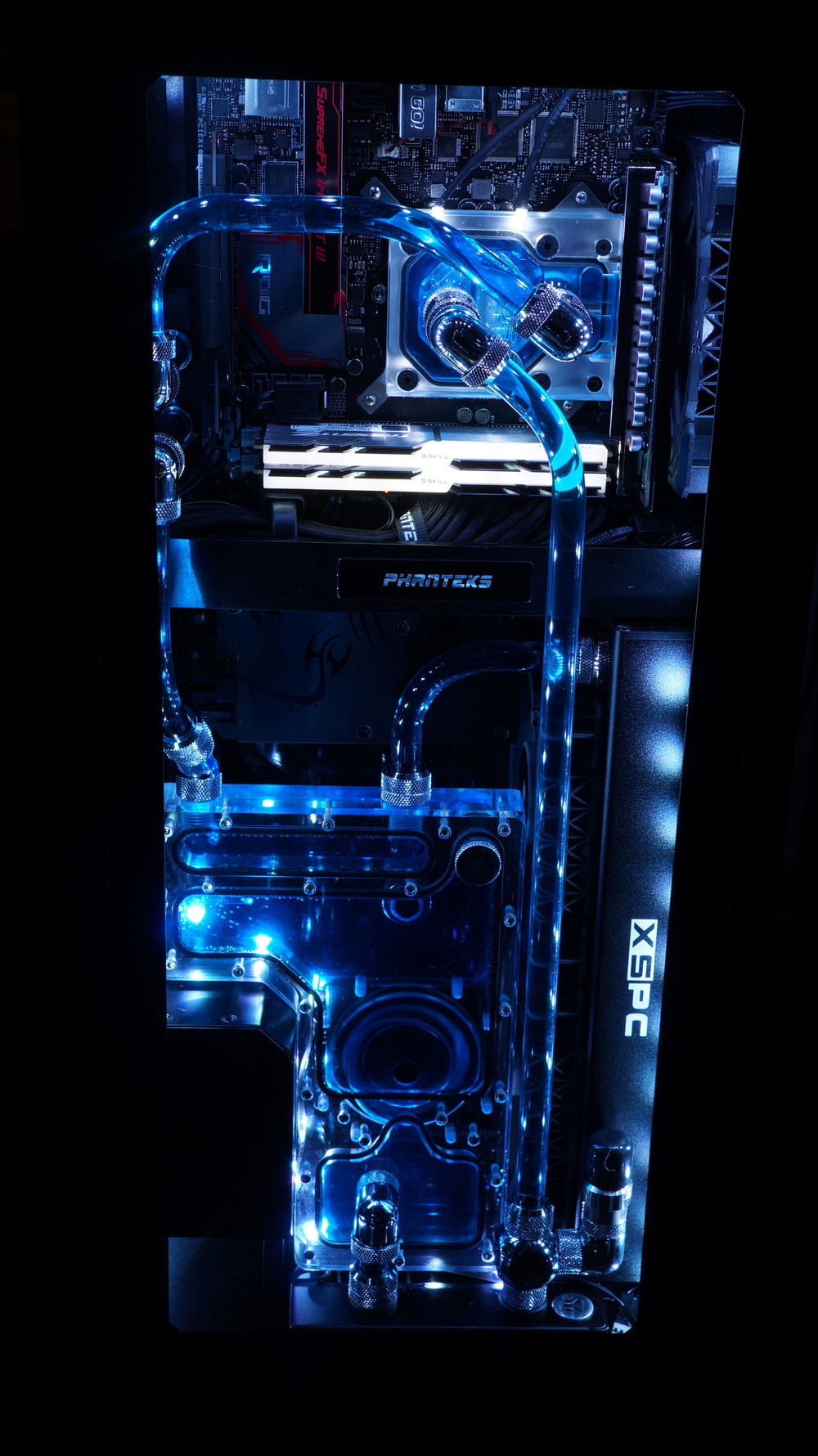 Another front-on view. Very, very blue.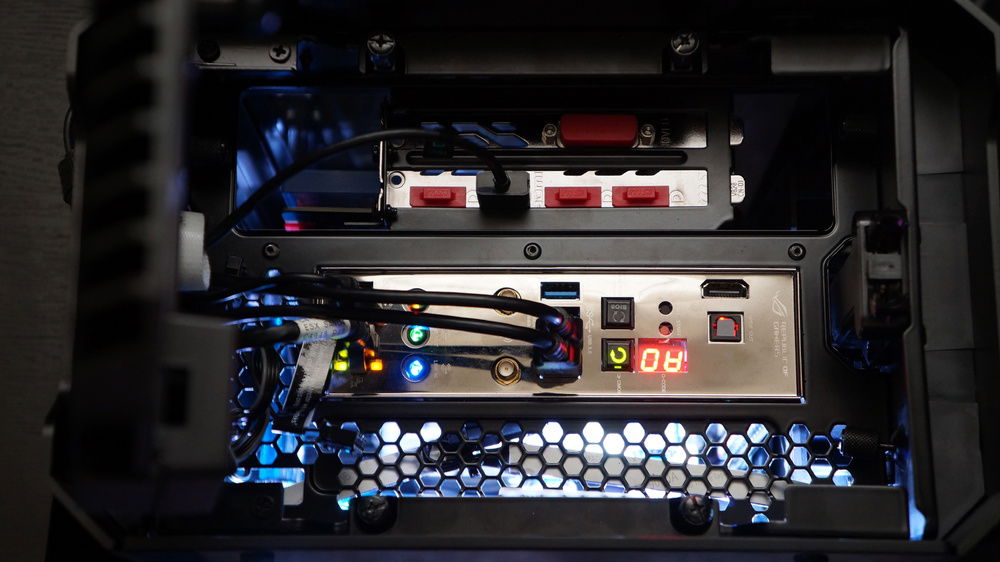 A picture of the top of the case. I do love how everything is laid out.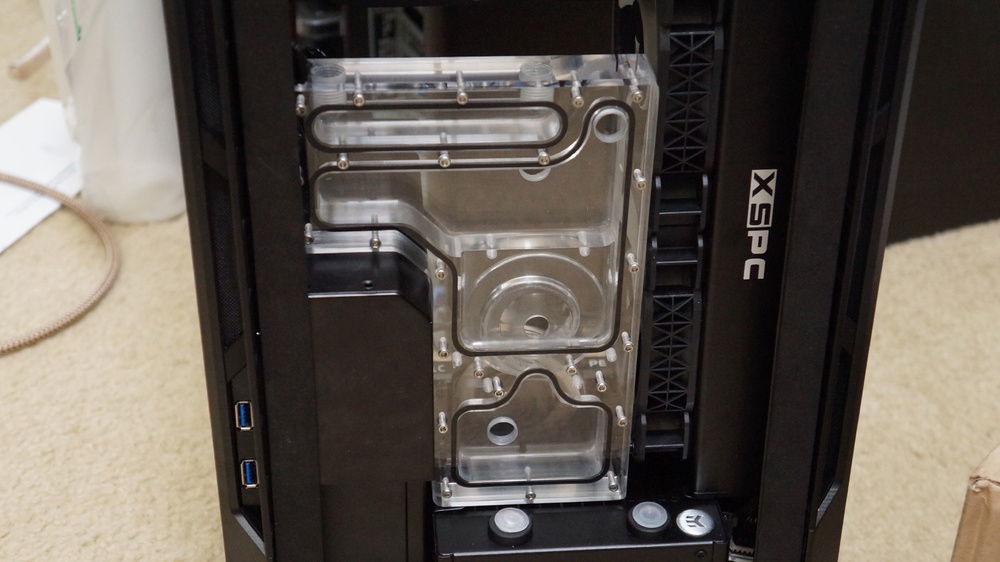 The initial fit of the pump/res into the case. Very, very fortunate that everything was spot on the first time as it really sucks when it doesn't...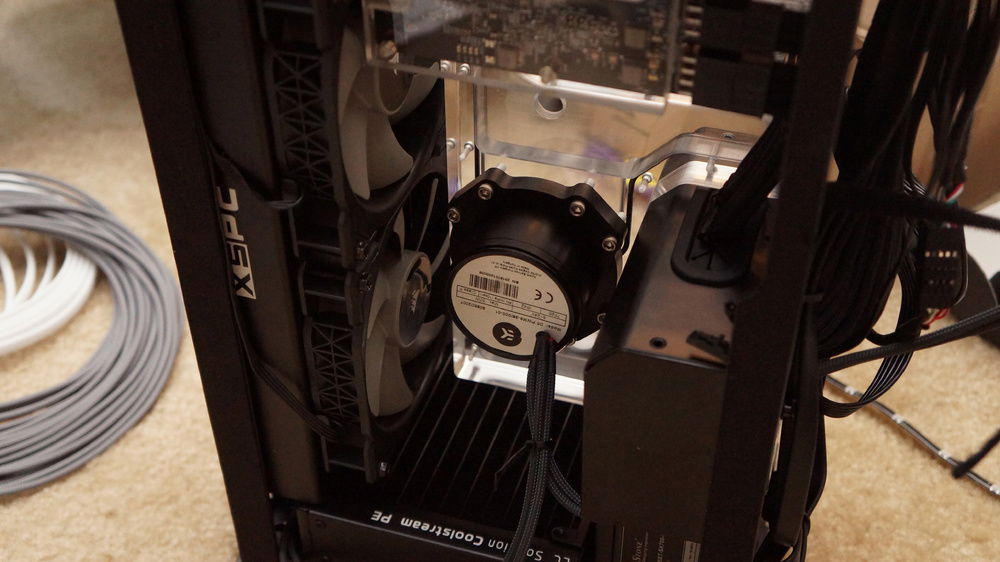 Installed the D5 that I sleeved into the pump/res.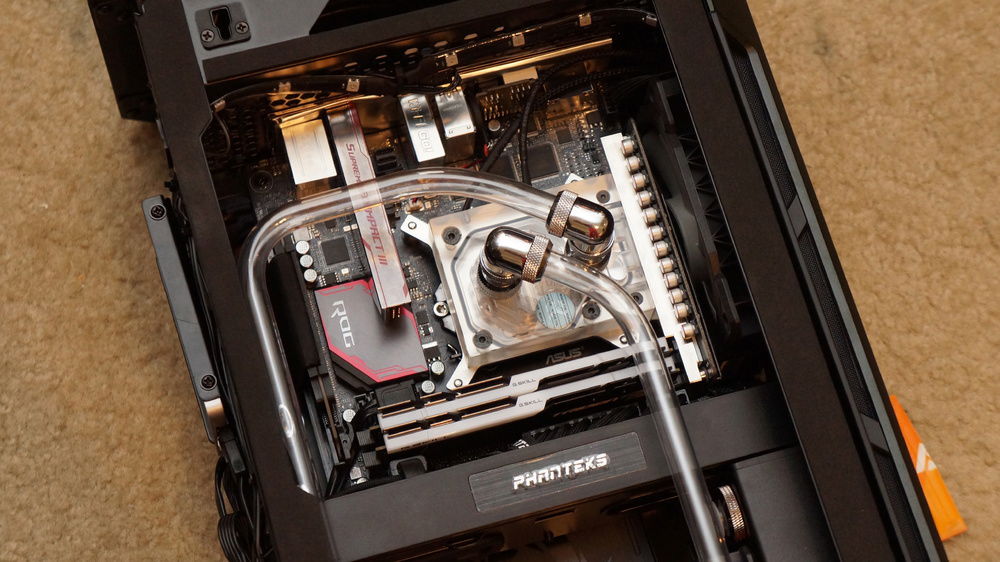 A mid-tubing photo. Notice the contrast of the old carpet with the sleek angles of the computer case.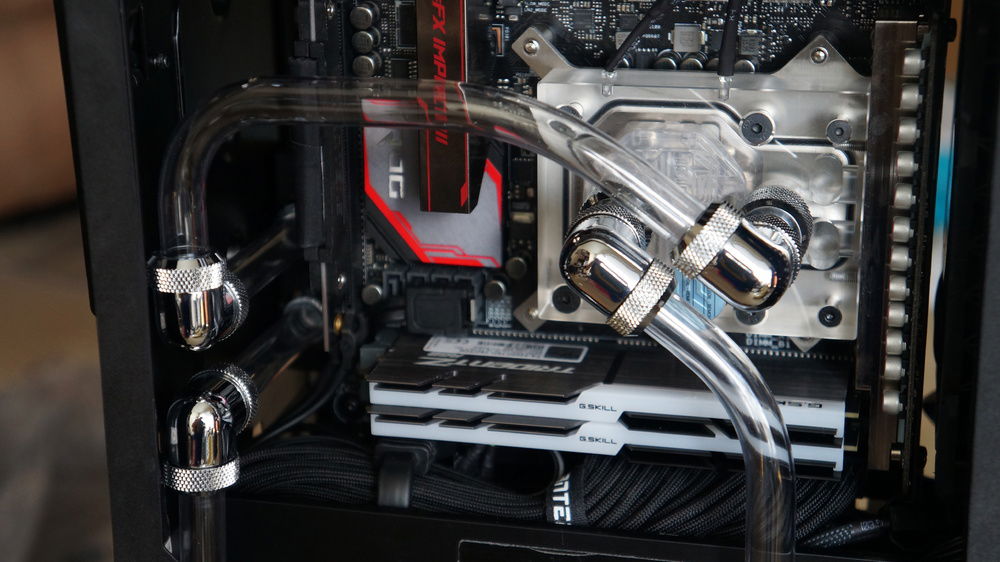 This was fun: getting the GPU into the loop.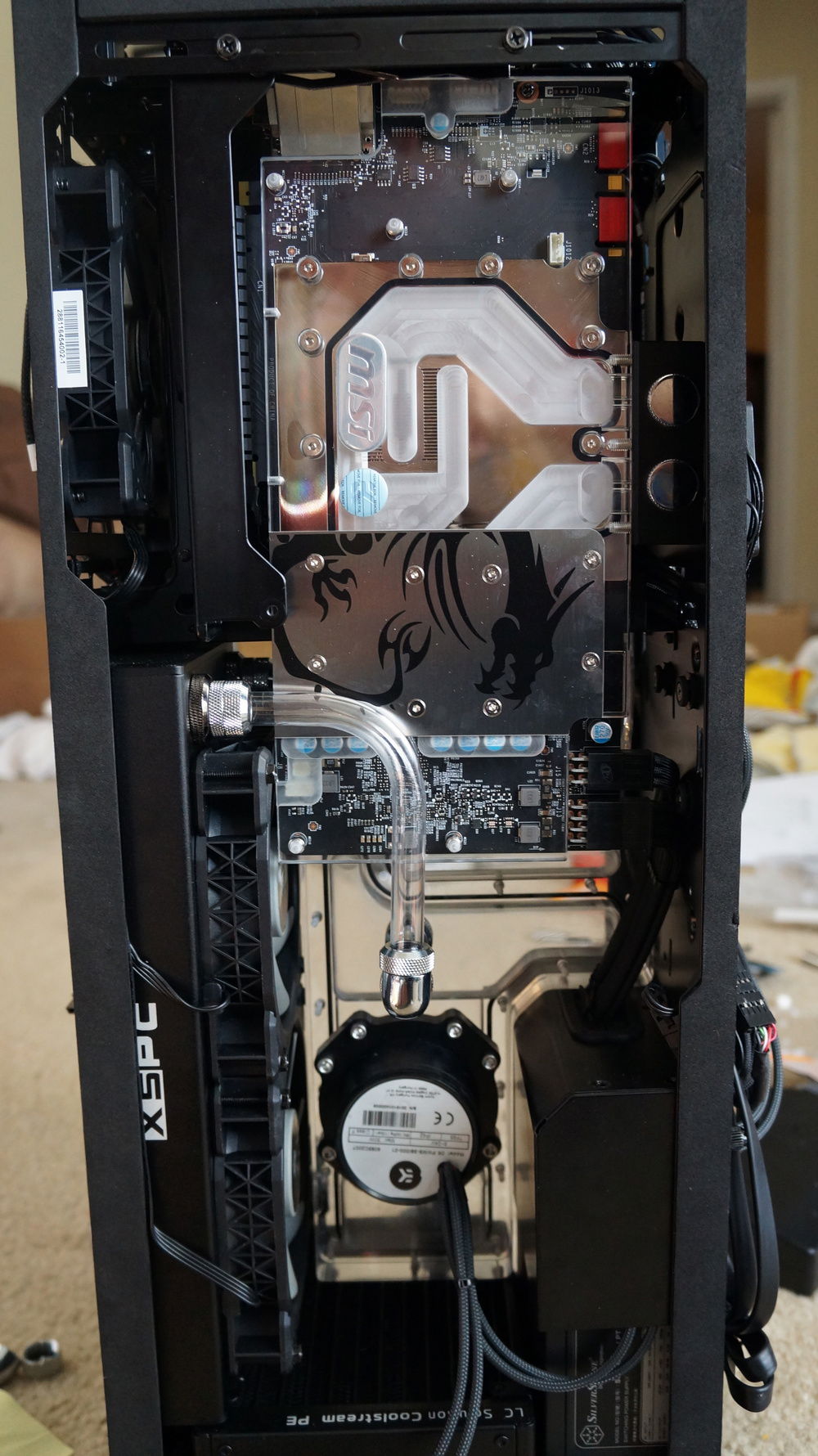 A picture of the back of the case. In builds like these, cable management is paramount.