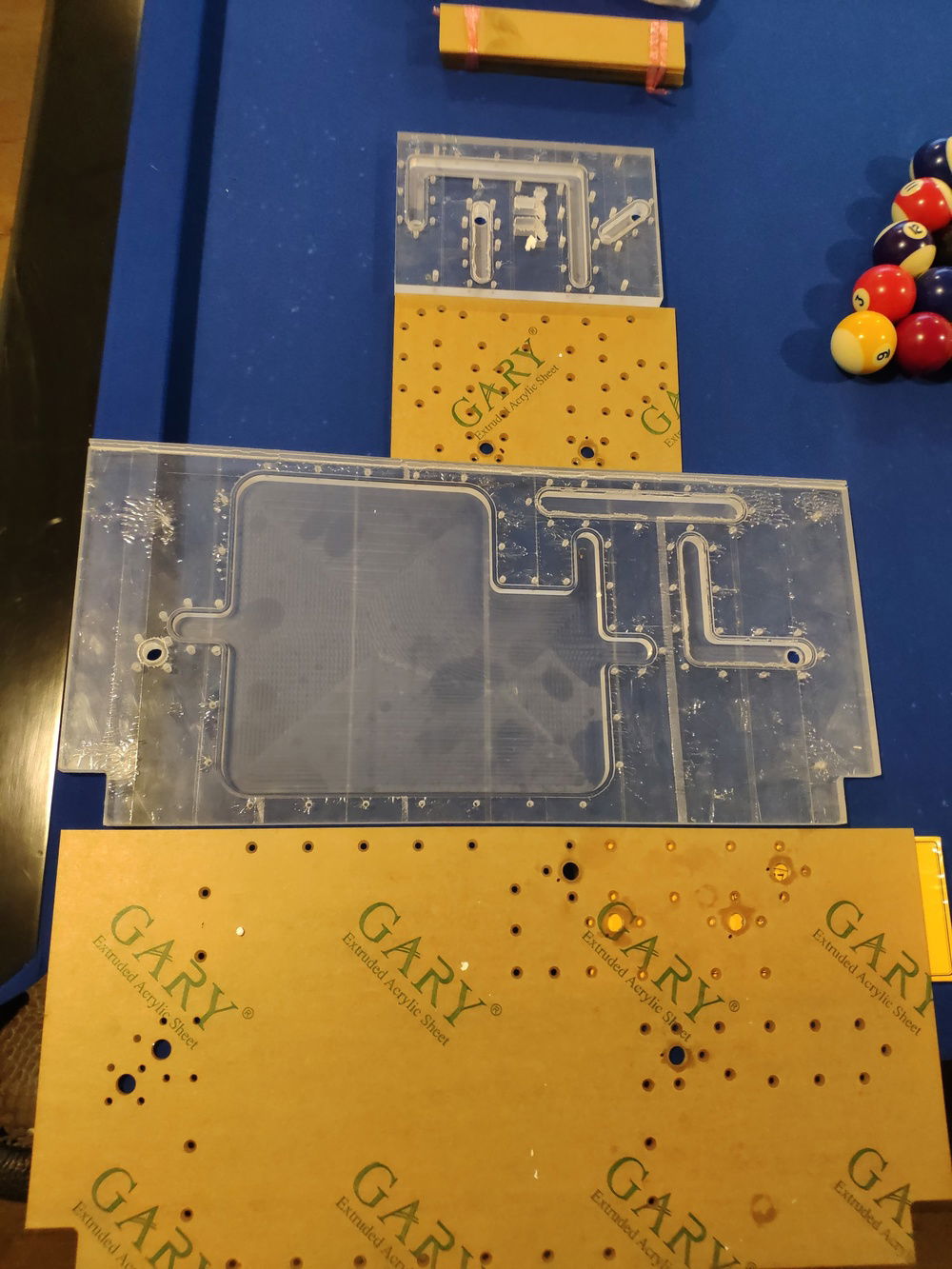 CNC machined distribution plate.
Machine marks are inevitable.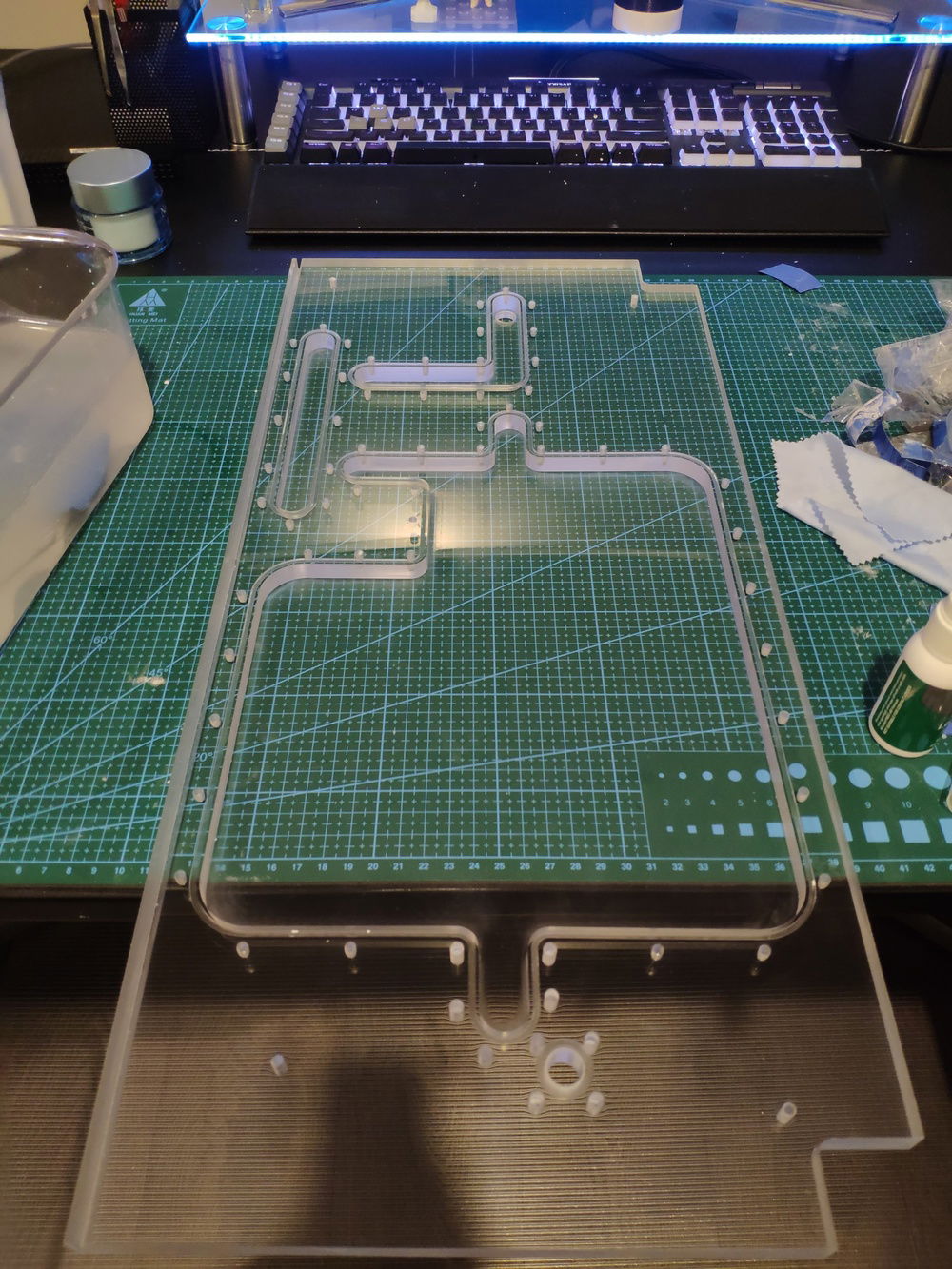 5hr+sanding and polishing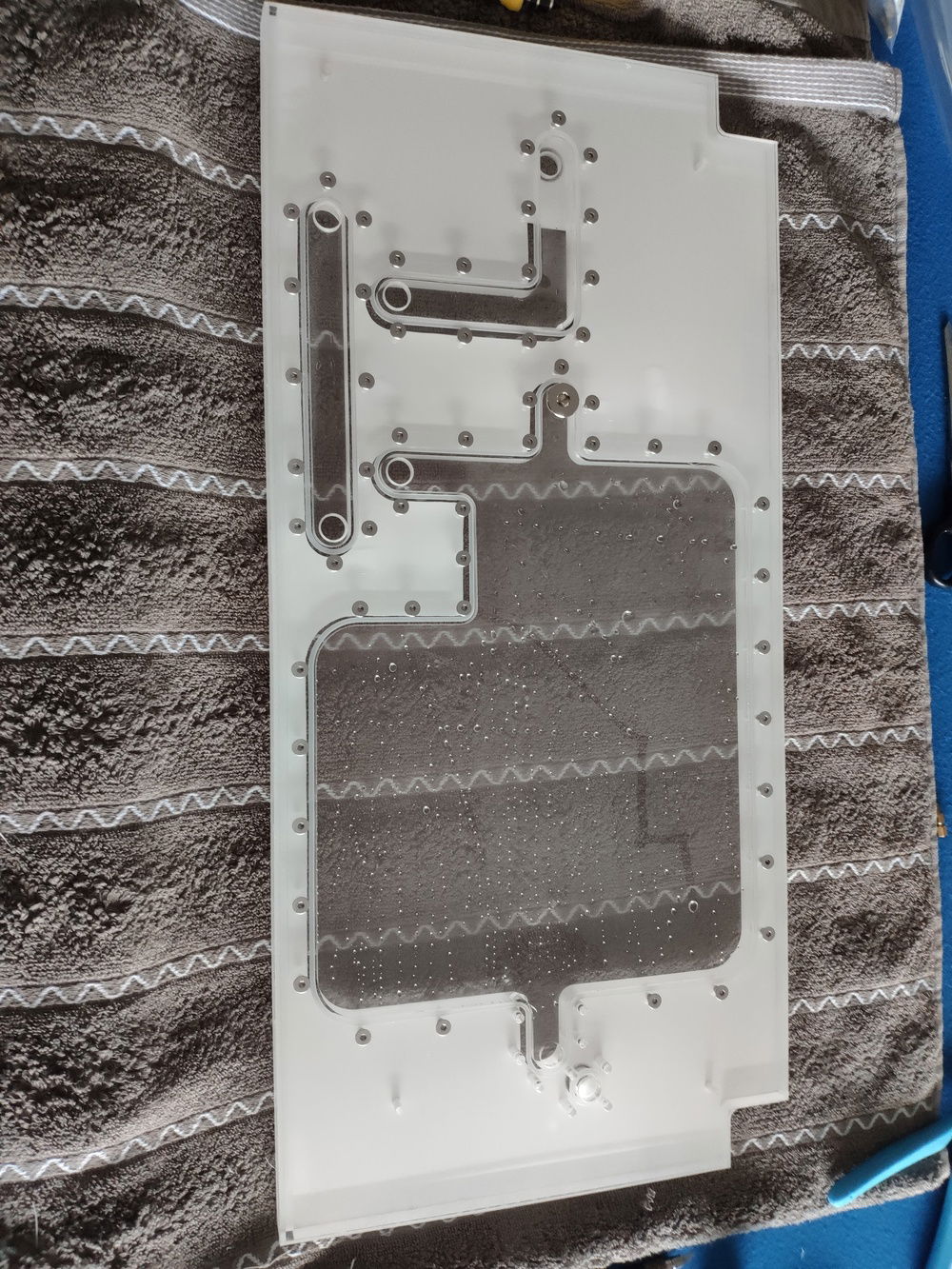 Backside painted to hide cable mess.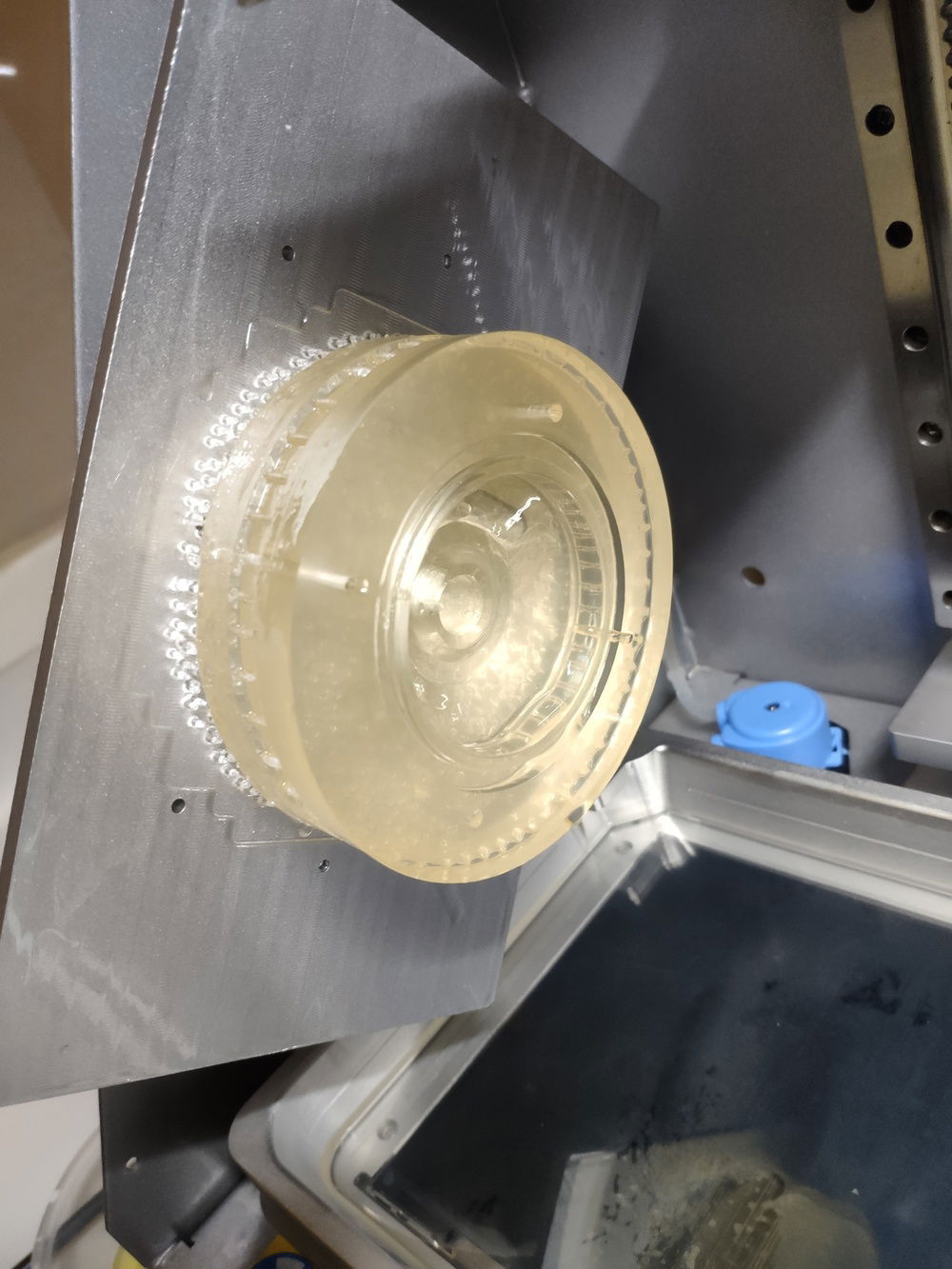 3D printed D5 pump mount, self-designed and printed using my trusty DLP 3D printer.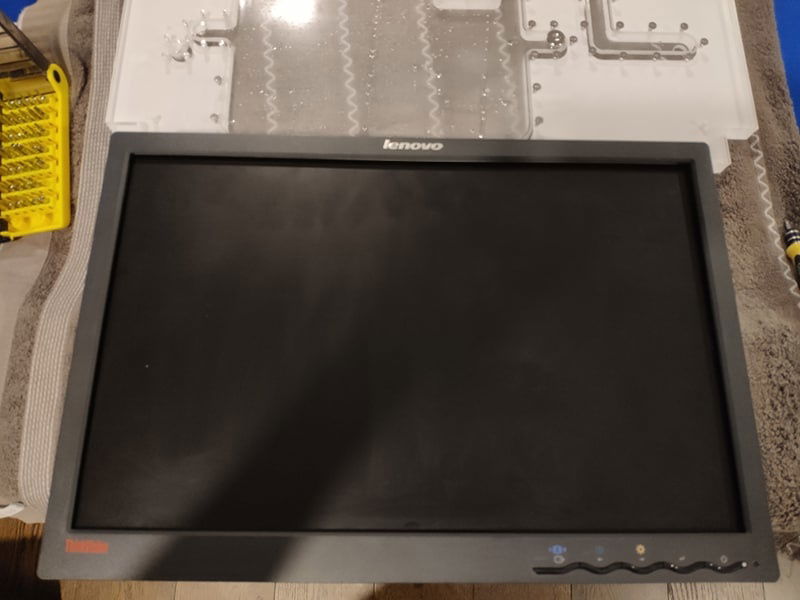 19ich eBay $15 screen works fine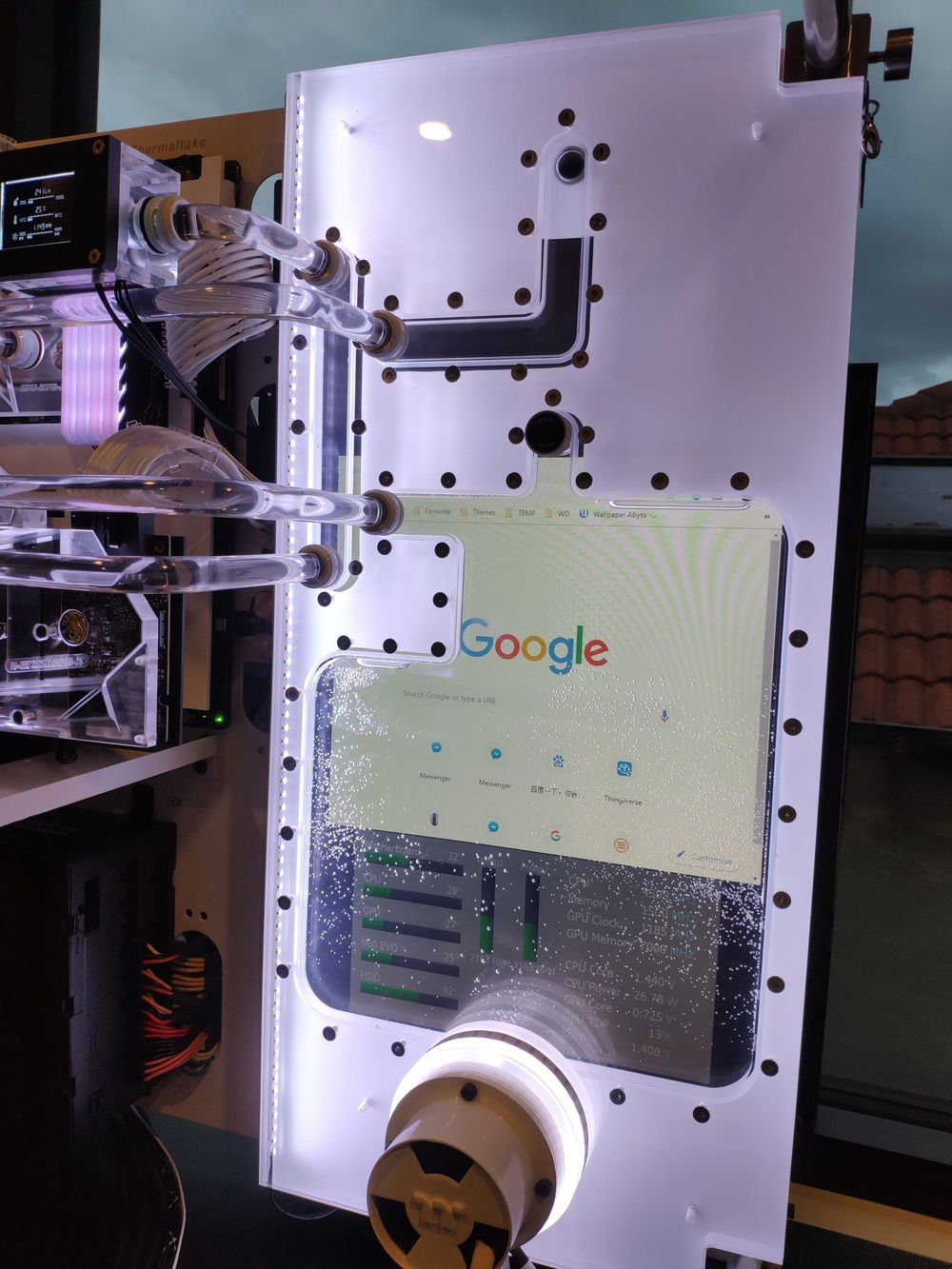 Haven't decided on what to put on the screen behind disto plate, suggestions?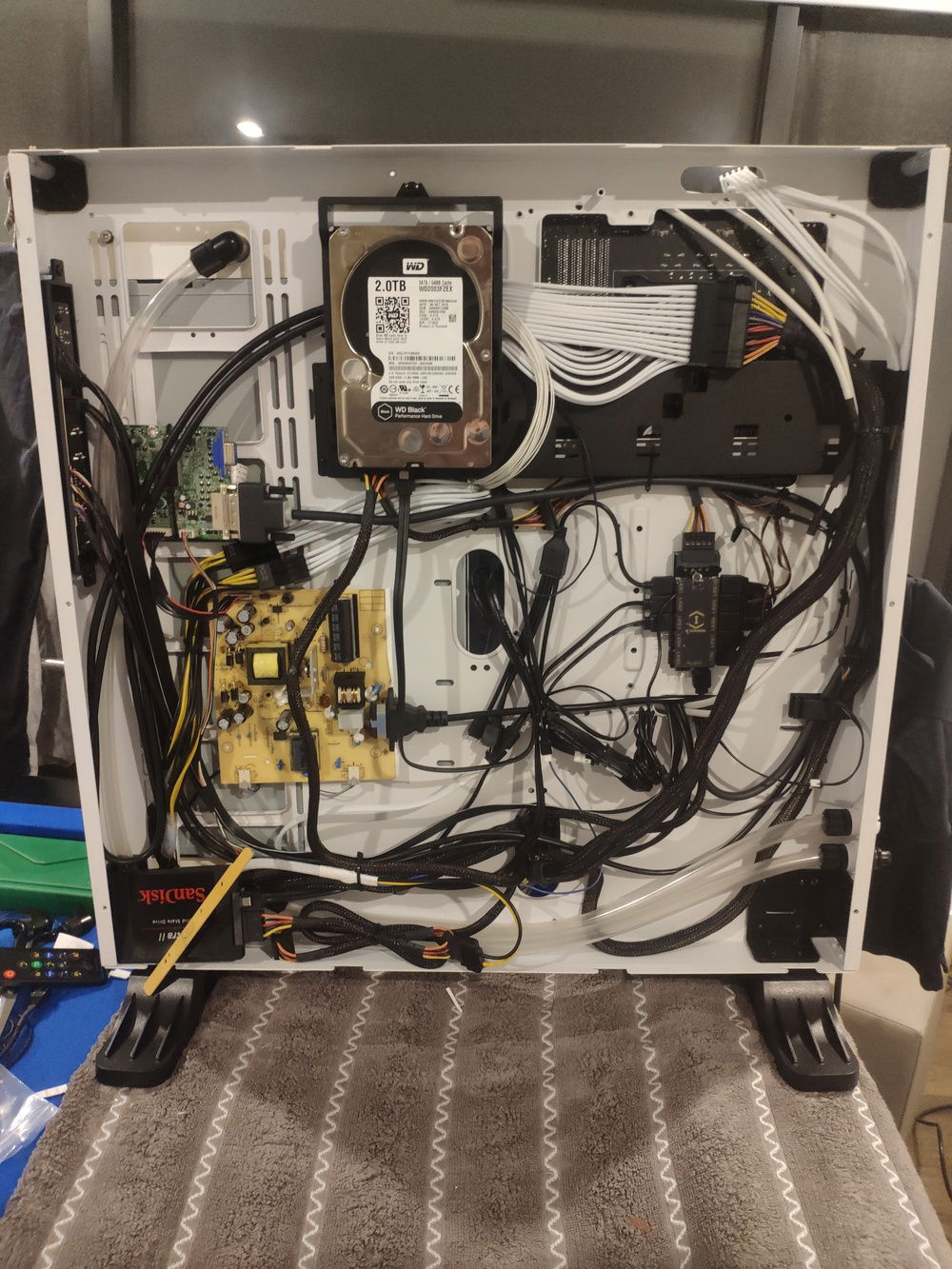 For all of those interested in how the display works, It is disassembled to minimize thickness, then the display panel is mounted to the distro plate, while the rest of the electronics goes in the case behind.