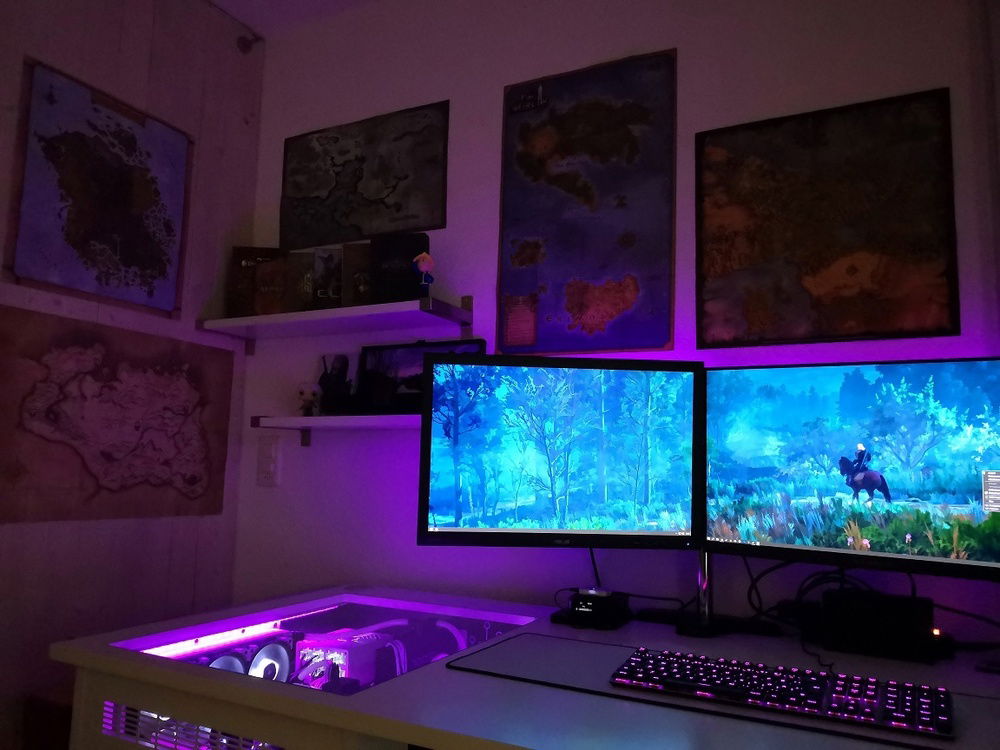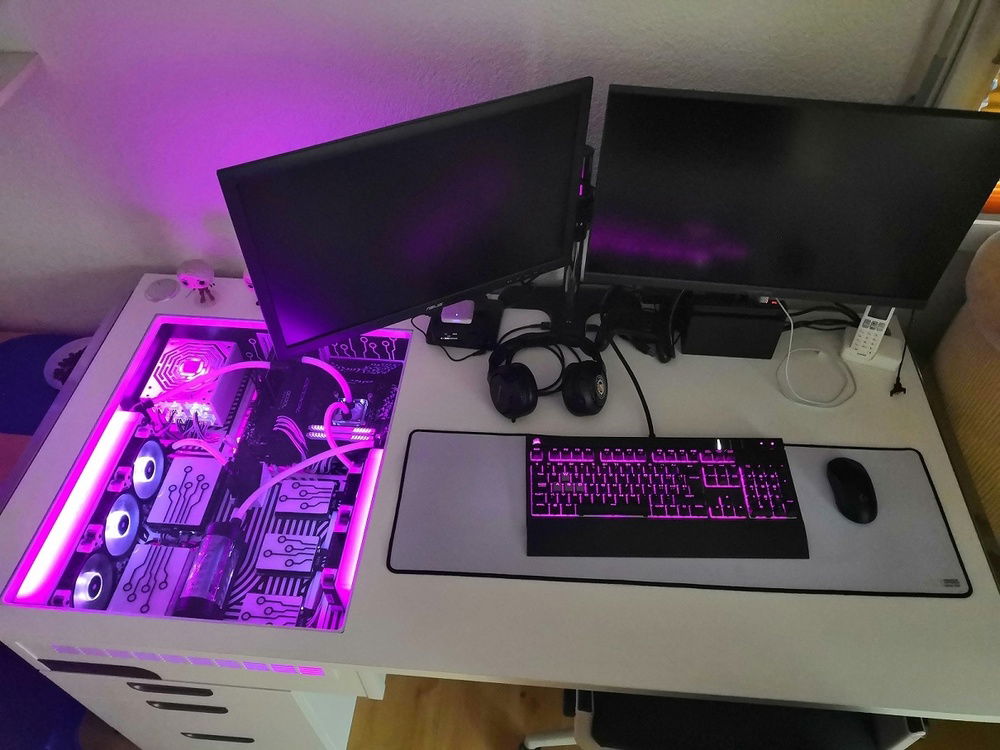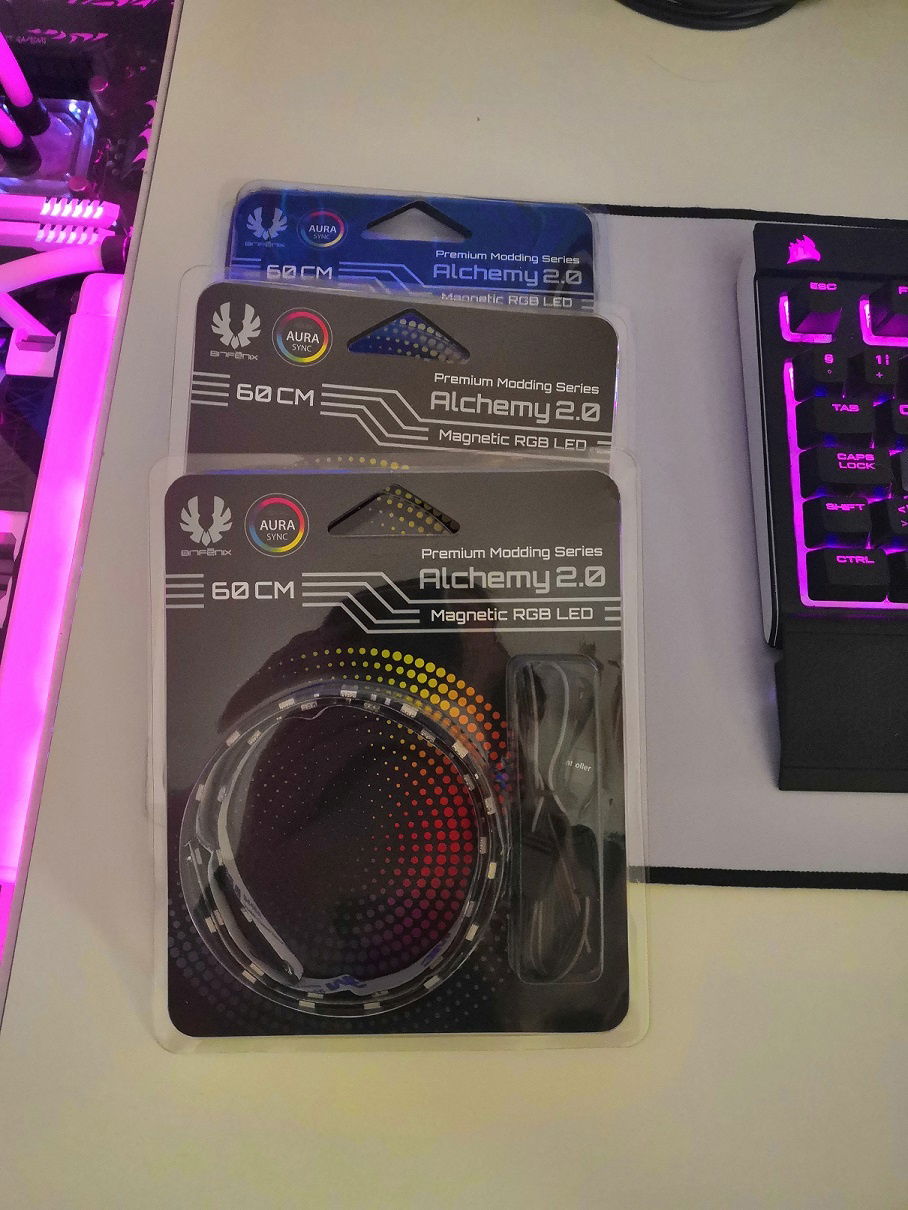 Secondly i have to replace my old NZXT Hue+ RGB System whit new RGB System which is now connected over the 4 pin mainboard header.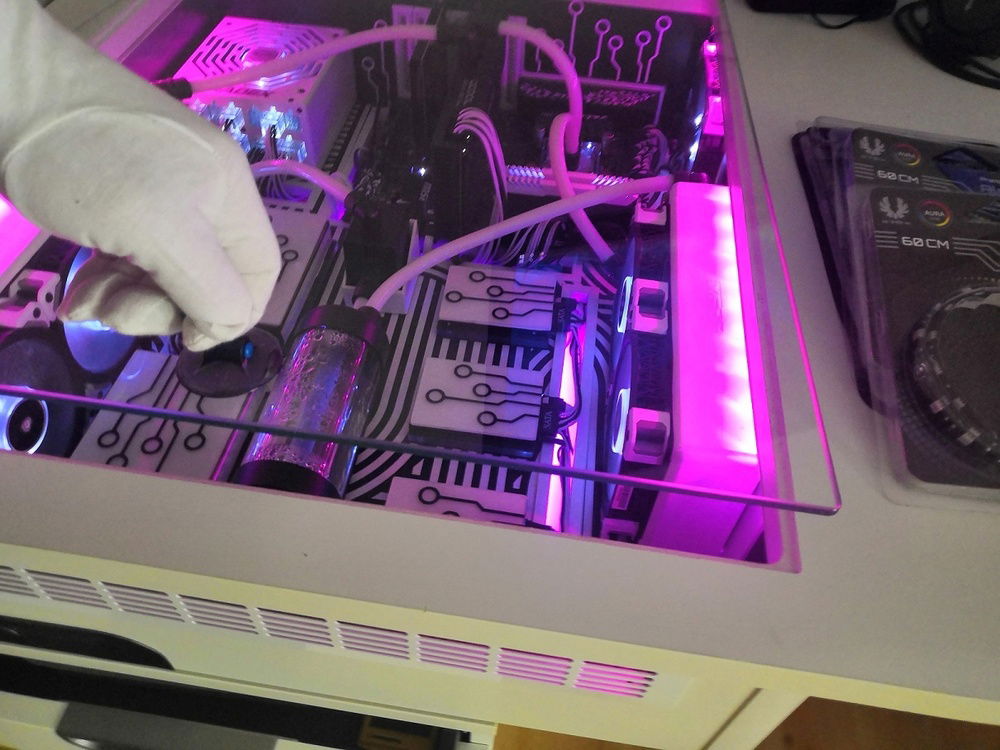 Take off and put aside the glass cover.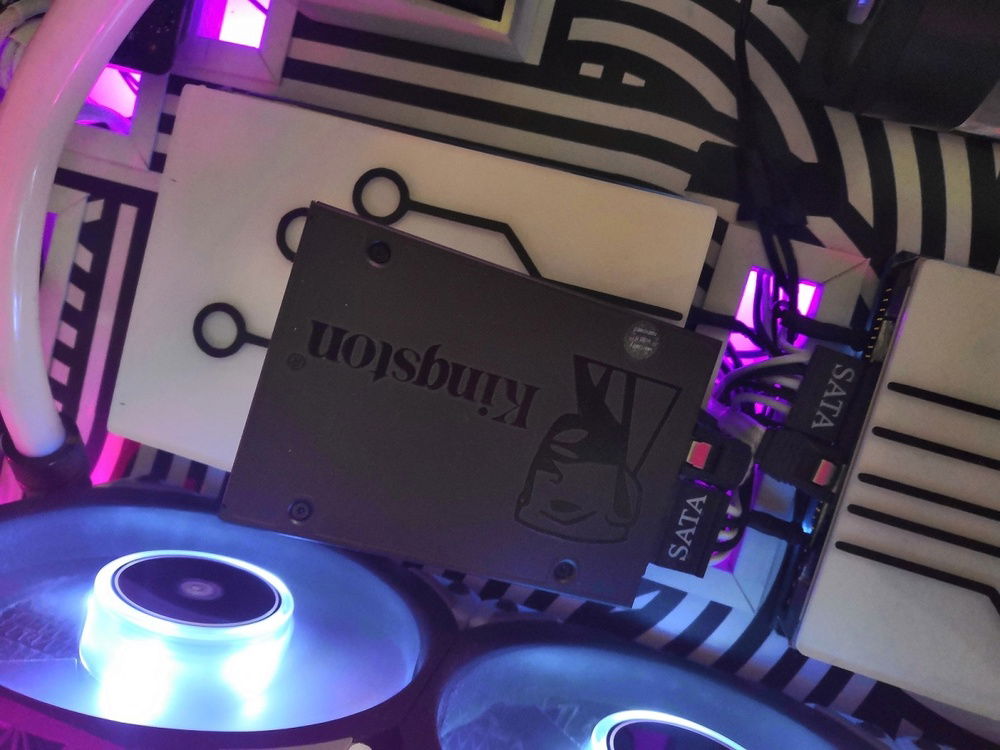 The new SSD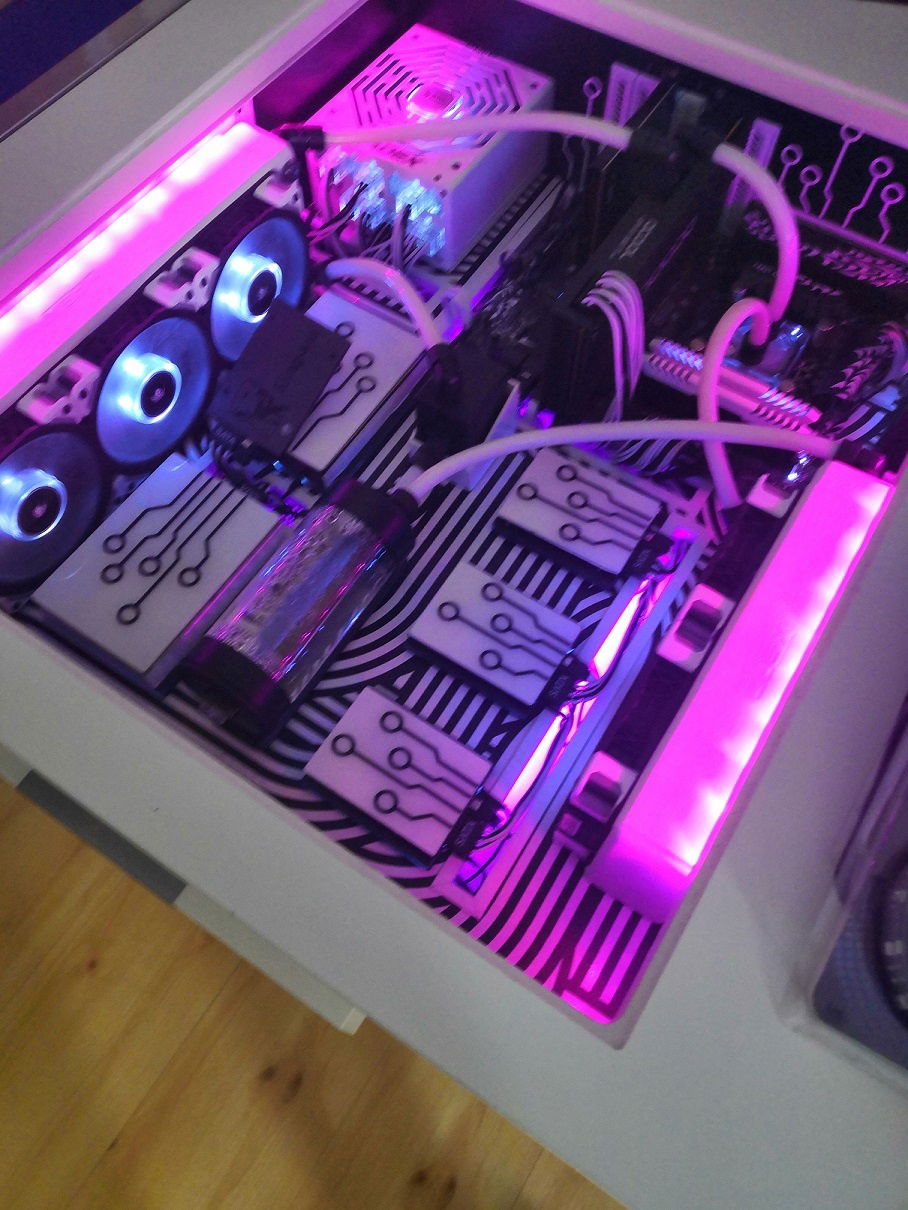 I like to swap the drives whitout changing the overall look of the system.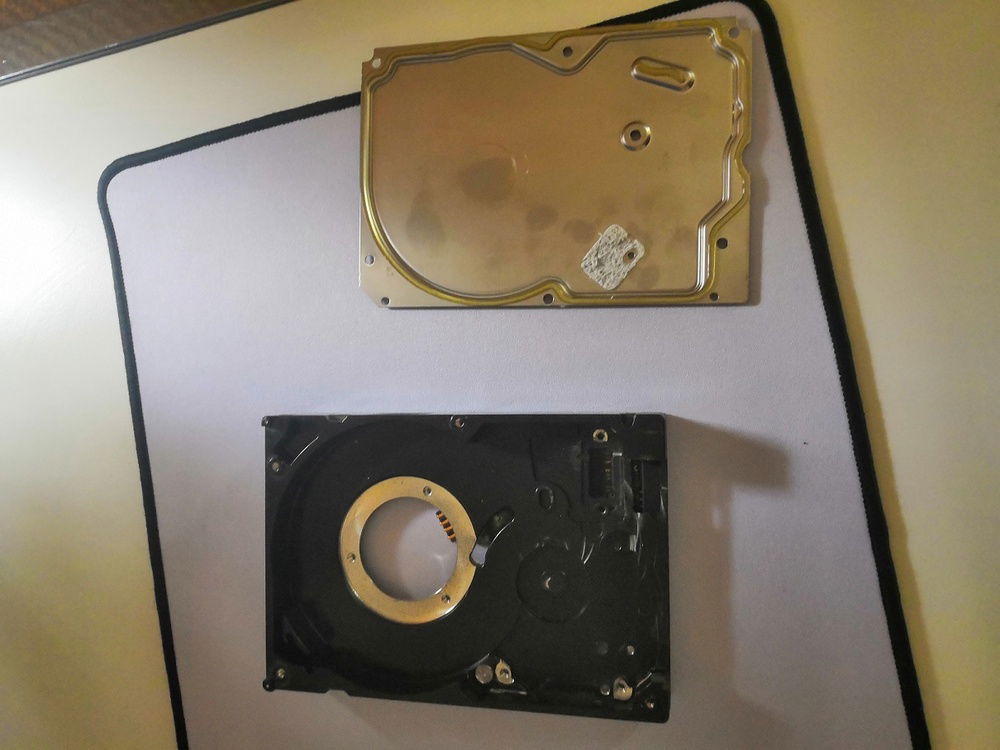 So i prepared an old disk.....
....put in the new SSD...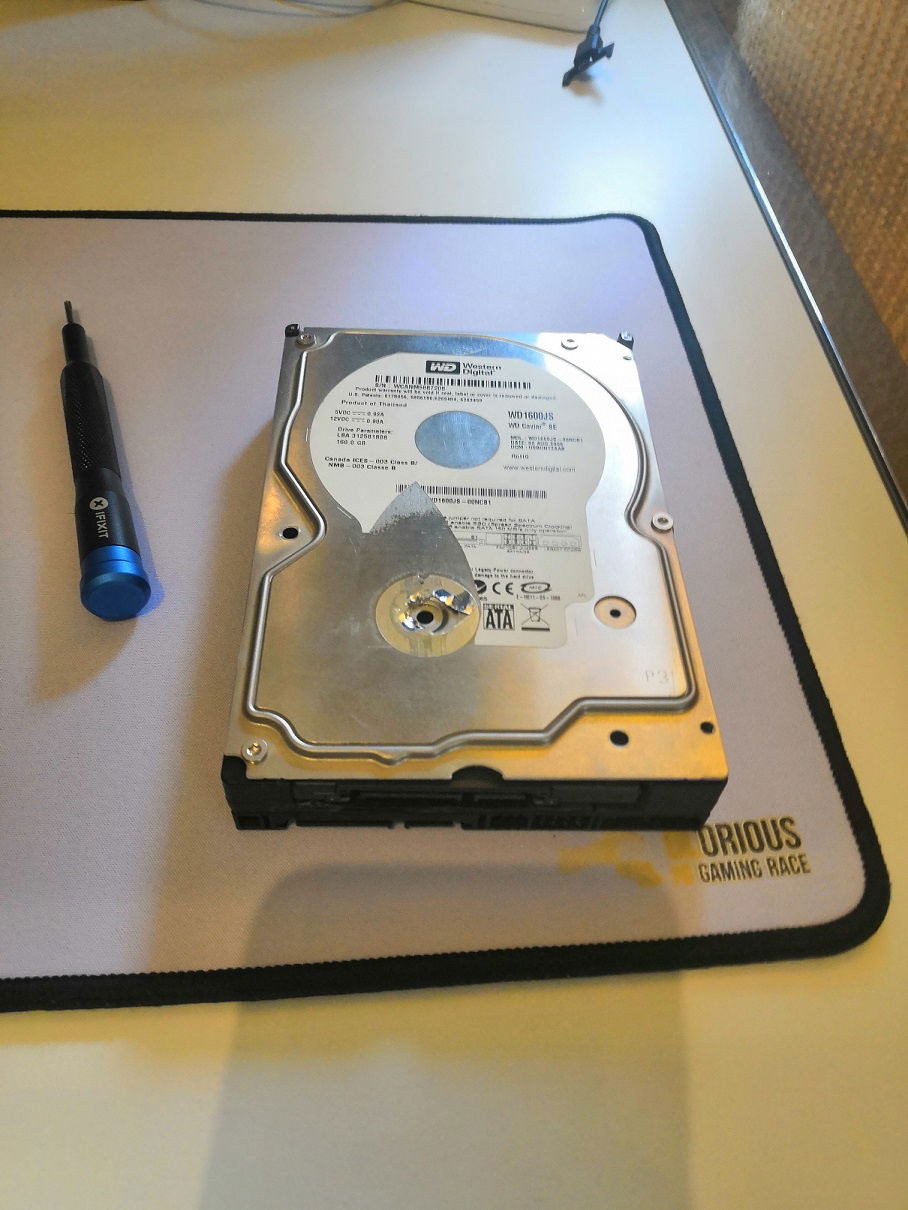 ....and screw on the cover to hide the "secret" :D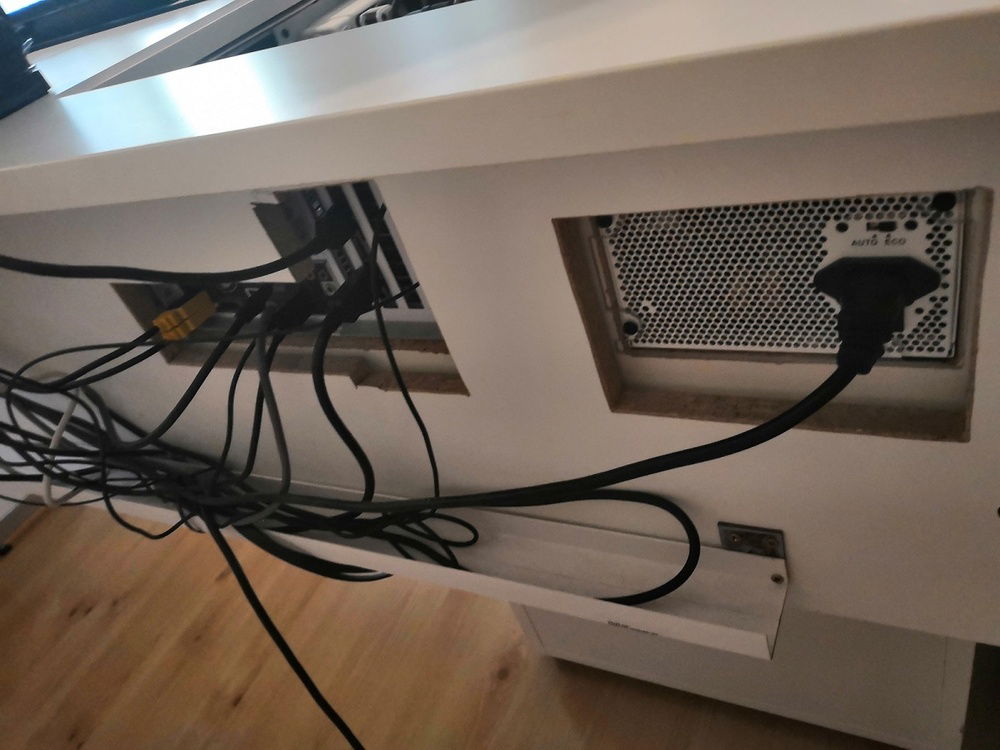 Then i have to pull away the desk from the wall to unplug all the cables.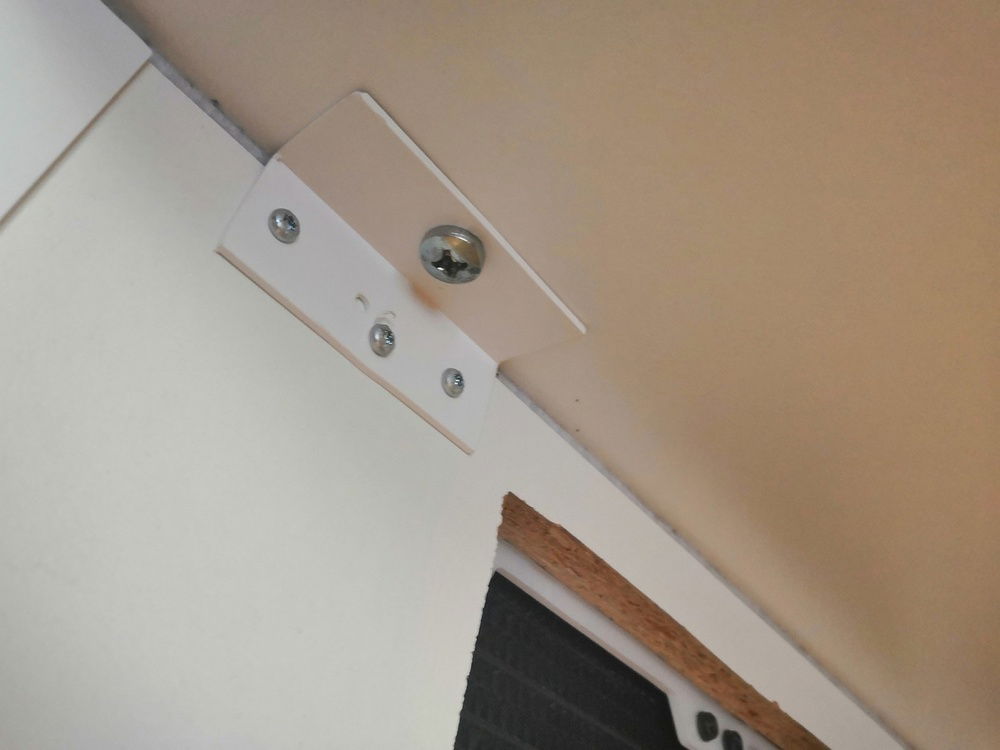 Screw off the Case from the tabletop.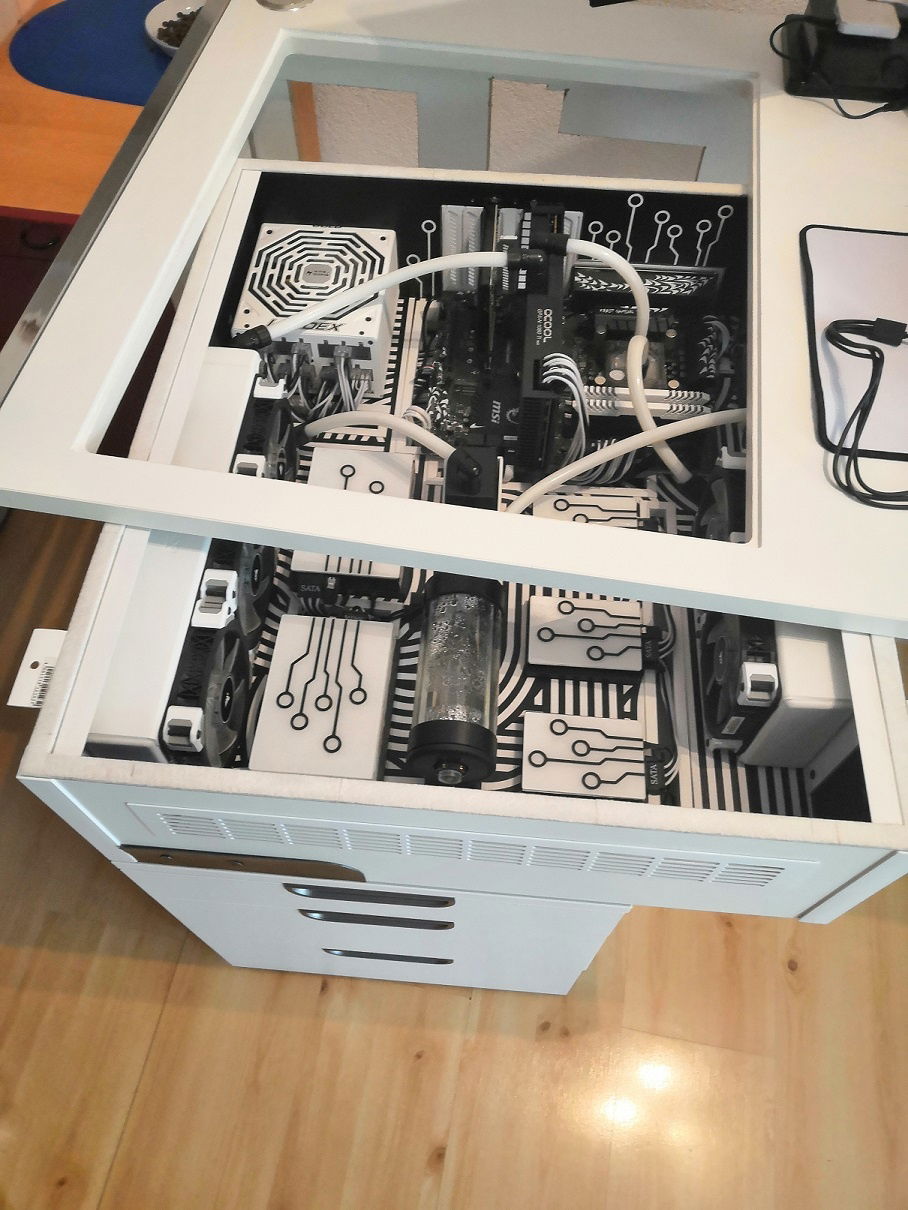 Pull out the case.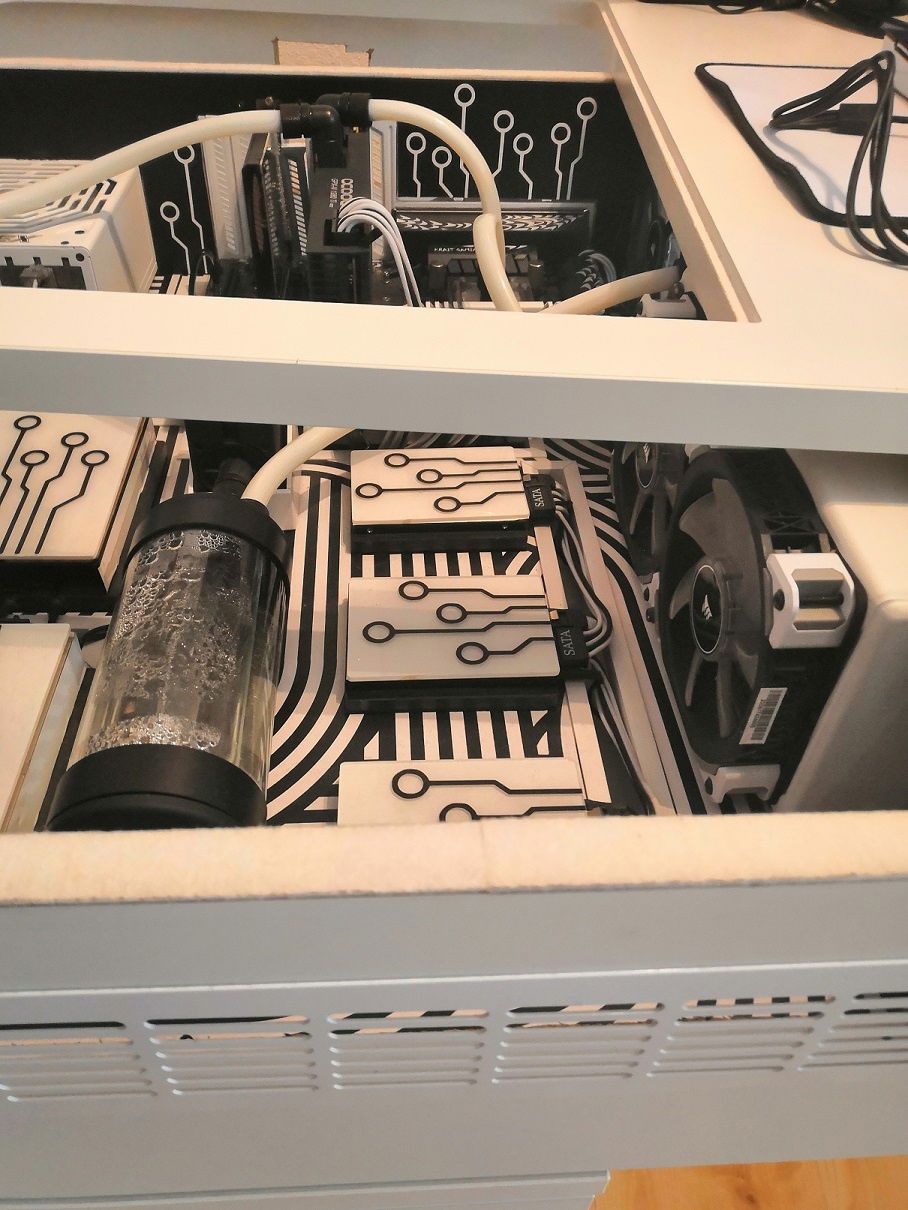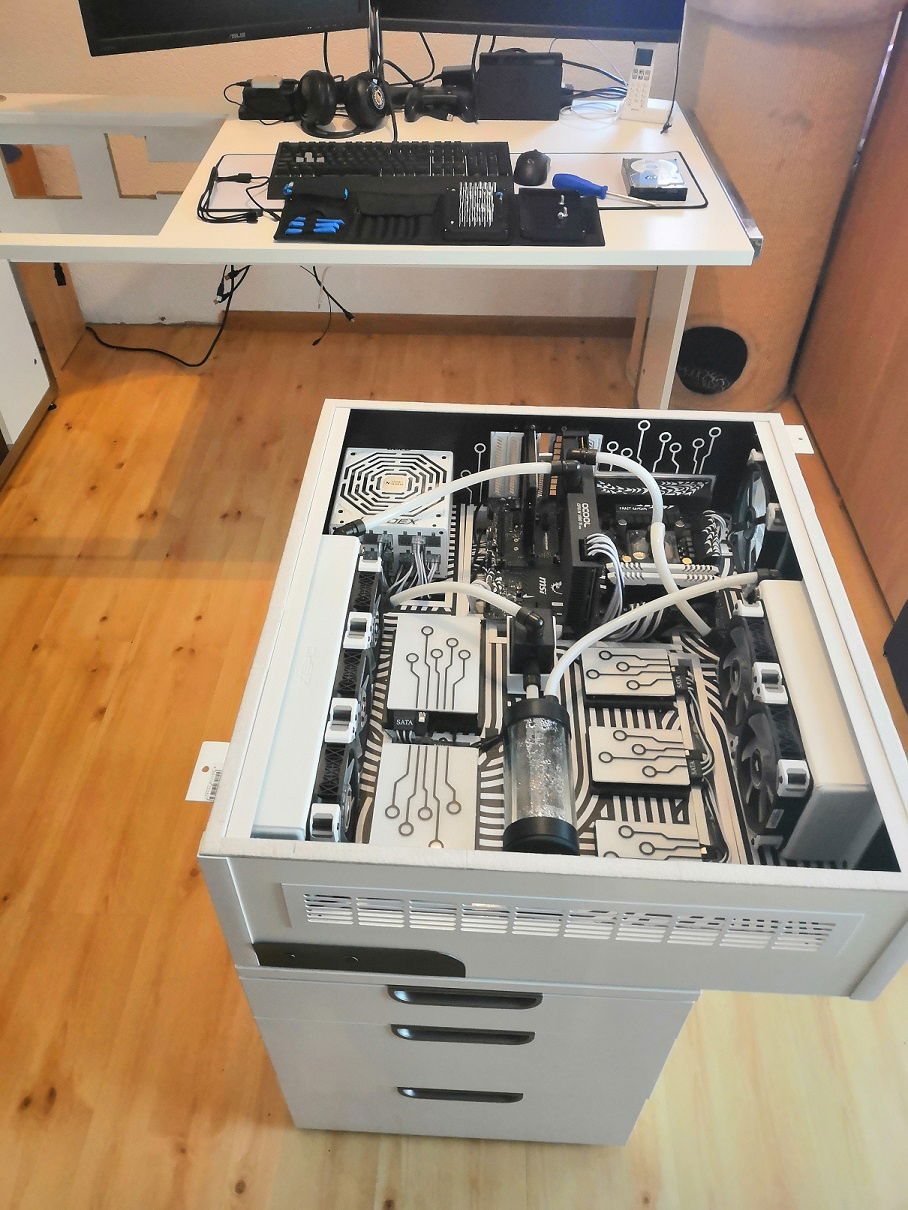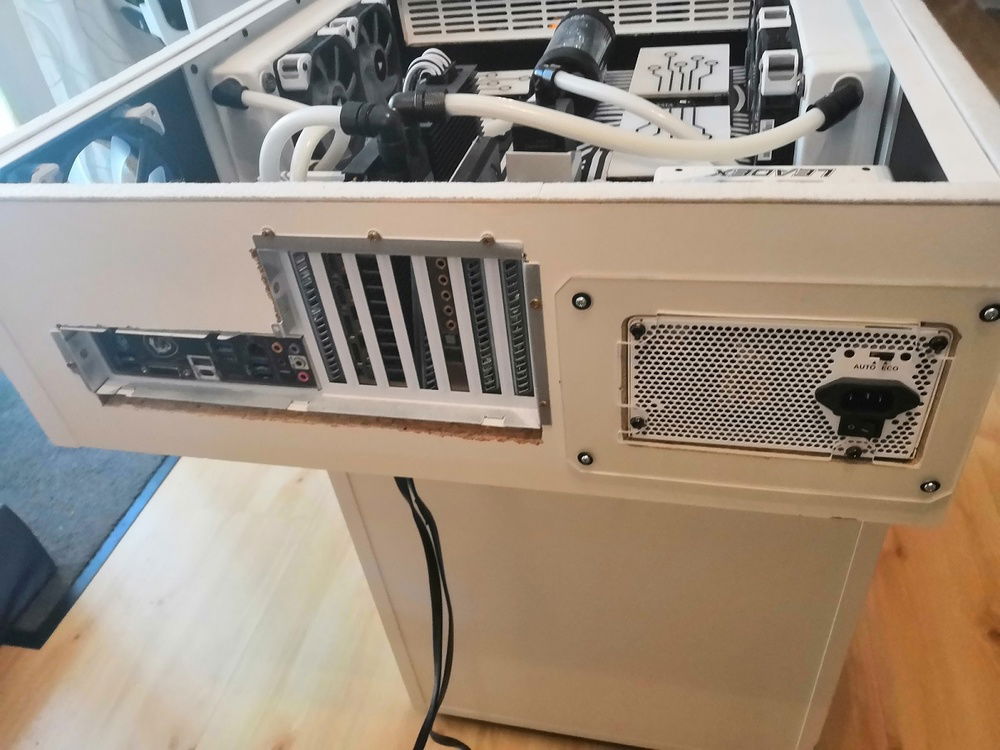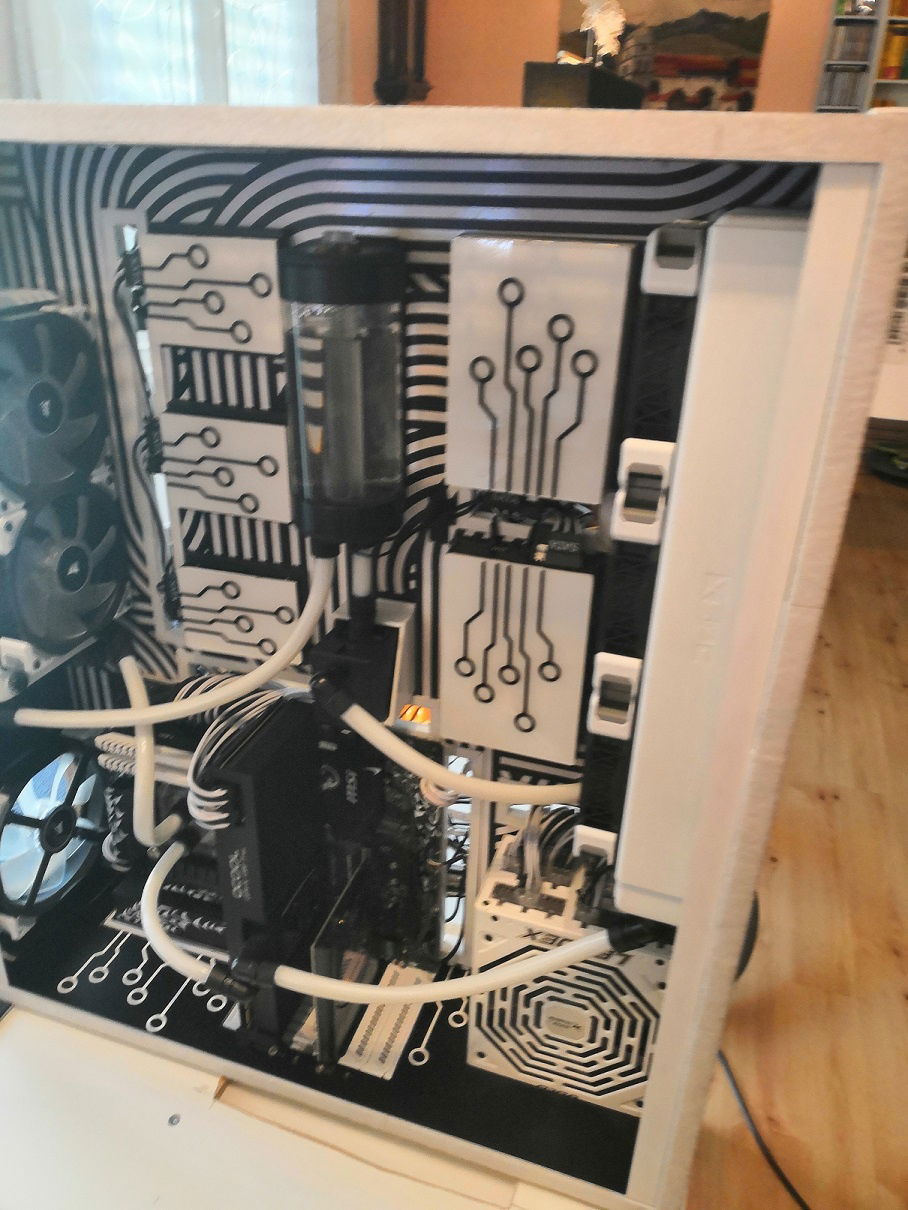 To change the drives and RGB Stripes i have to put up the case on its side.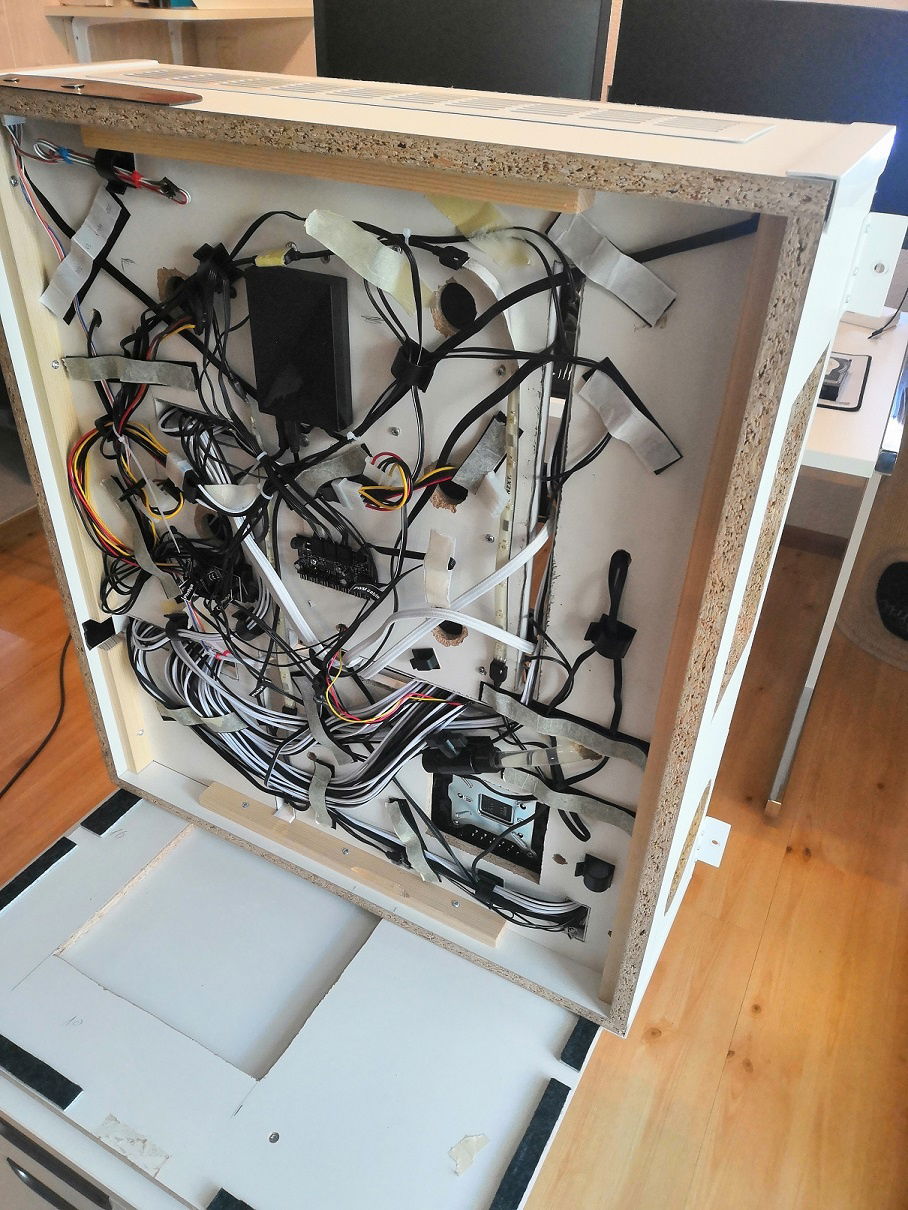 A view on the cablemess which is hidden between drawer block and case.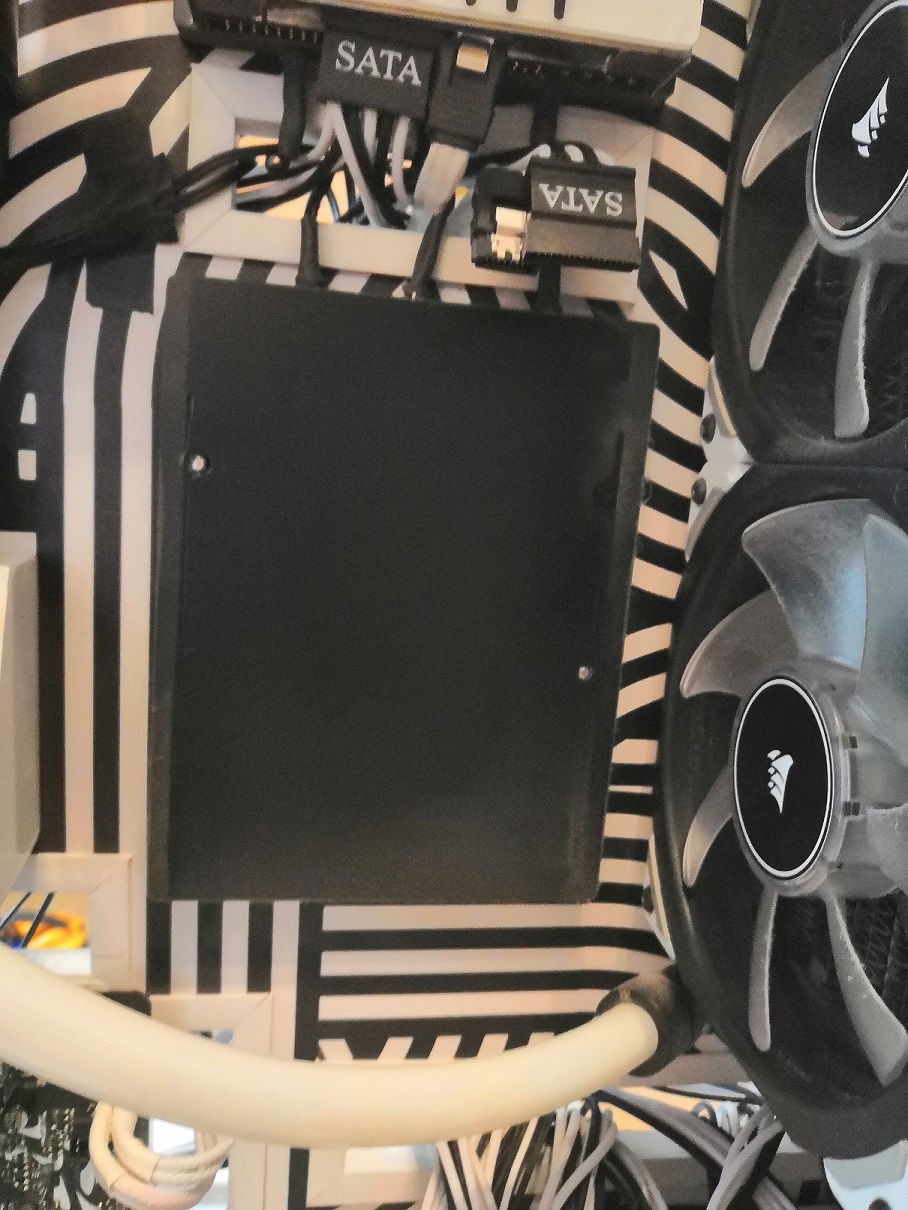 Screw off old Drive.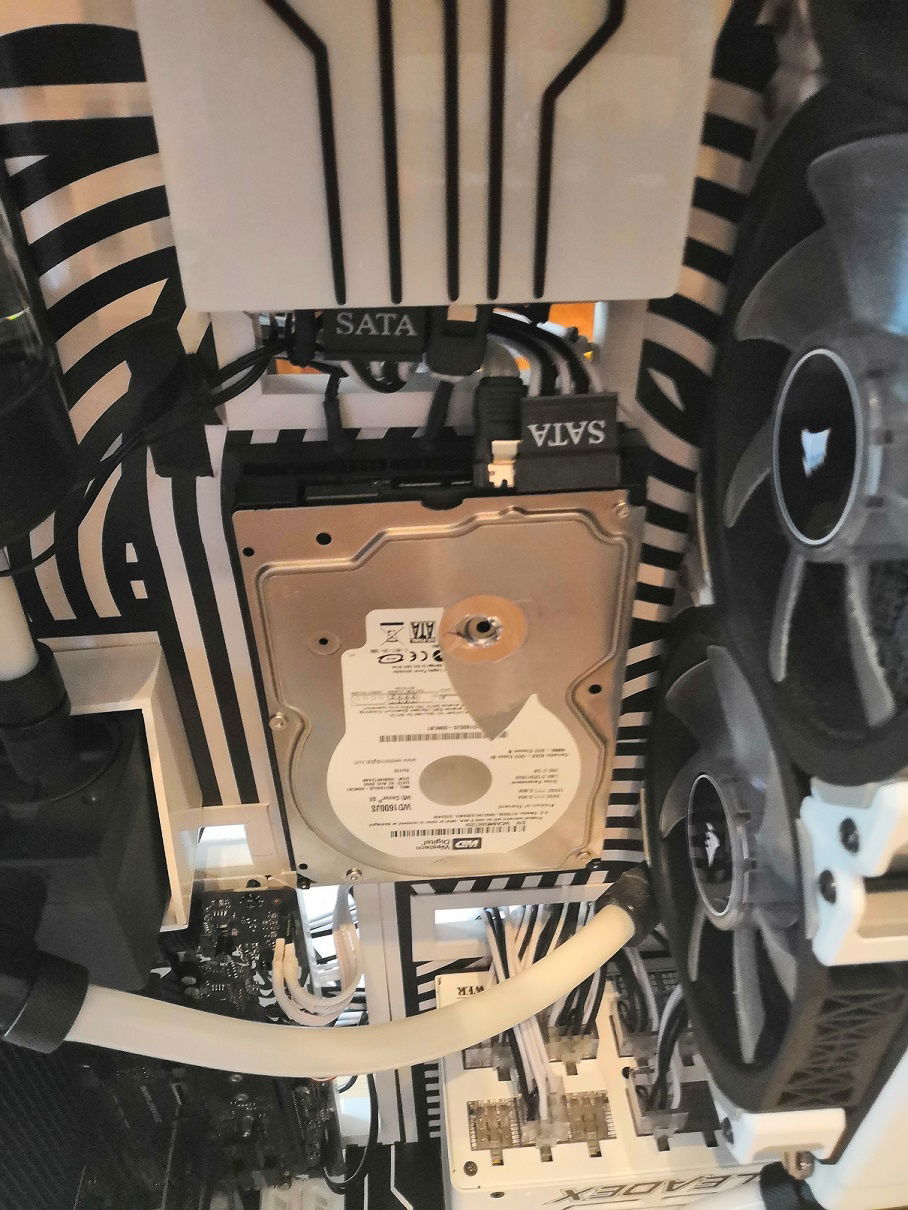 Screw on the new one.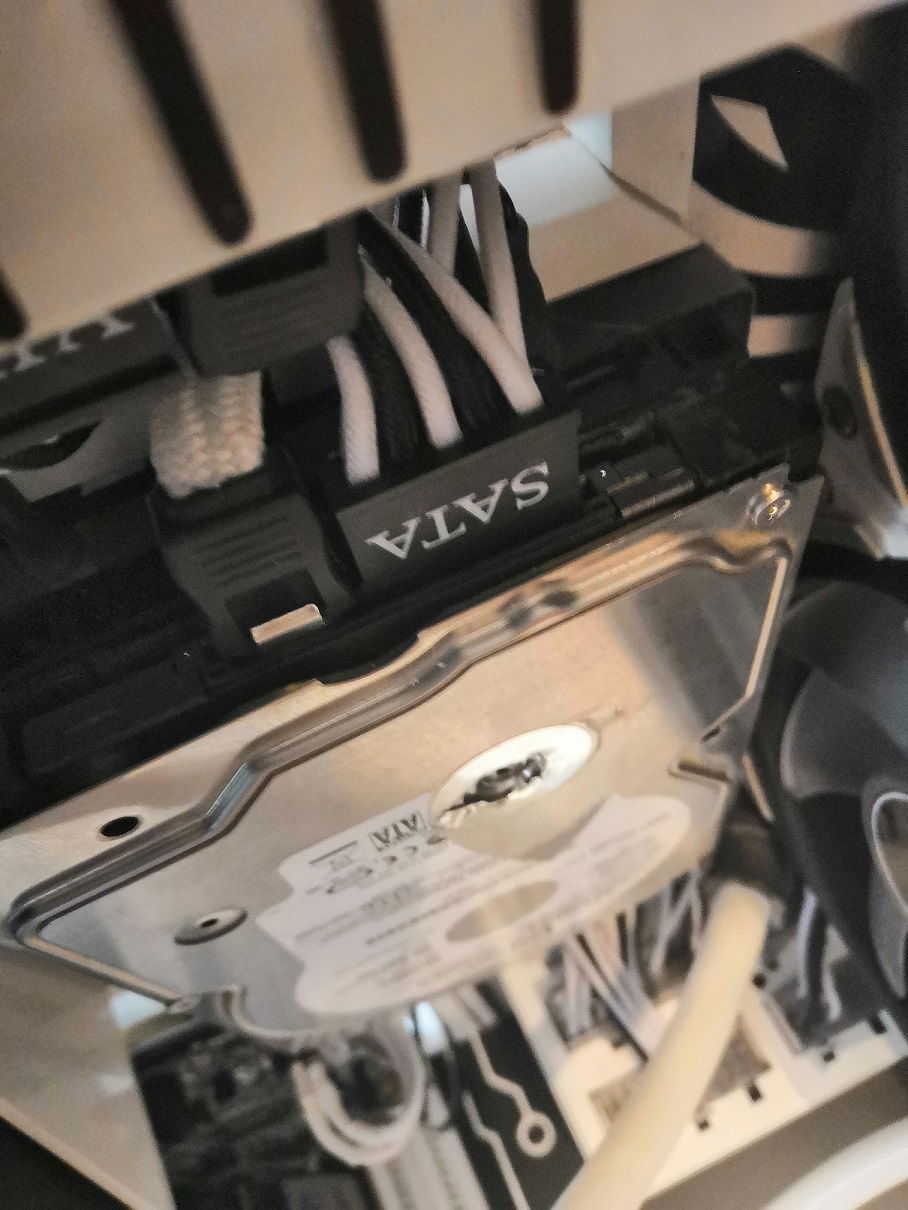 Connect the cables. Done!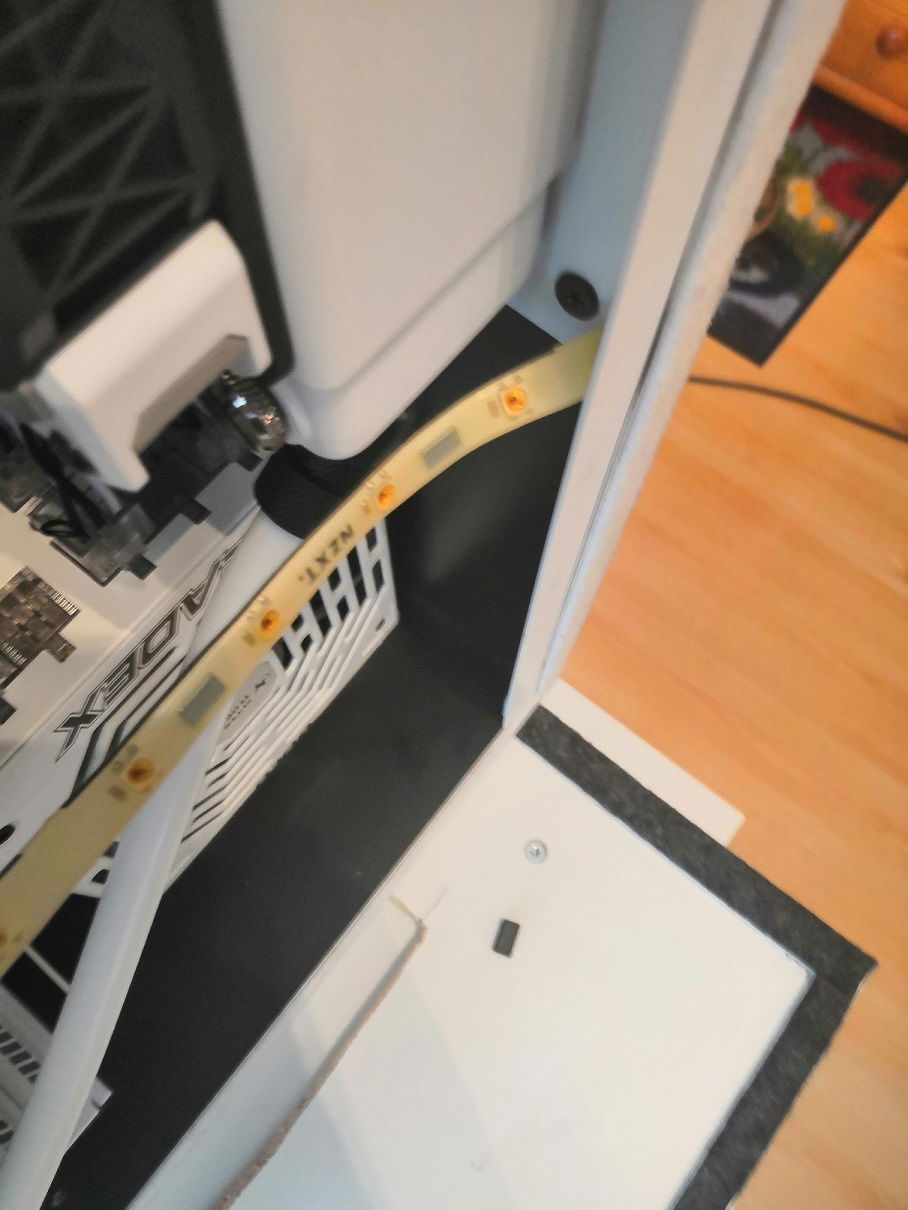 Now the RGB Stripes. Pull off the old ugly ones and tape on the new ones.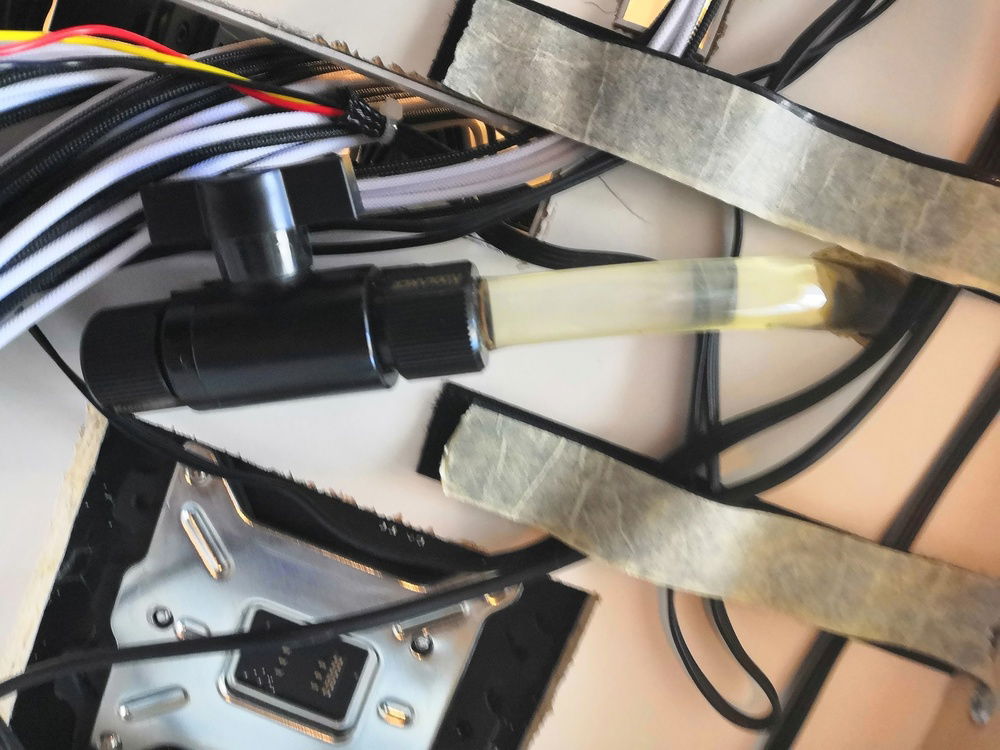 The drain port ;)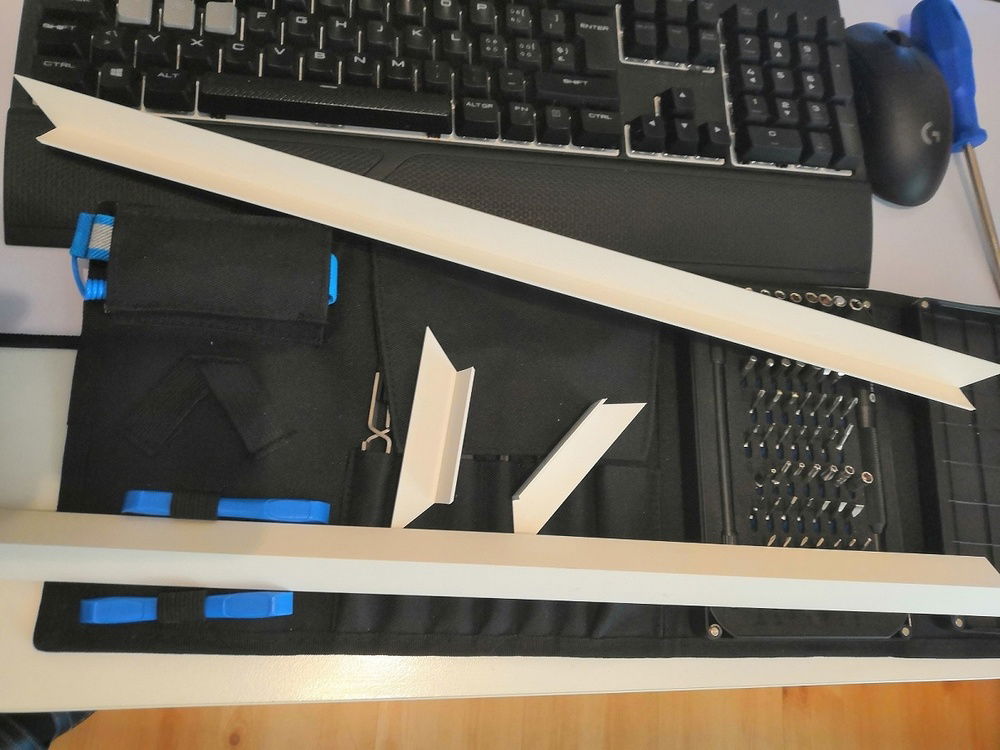 Oh there is another thing i have to do.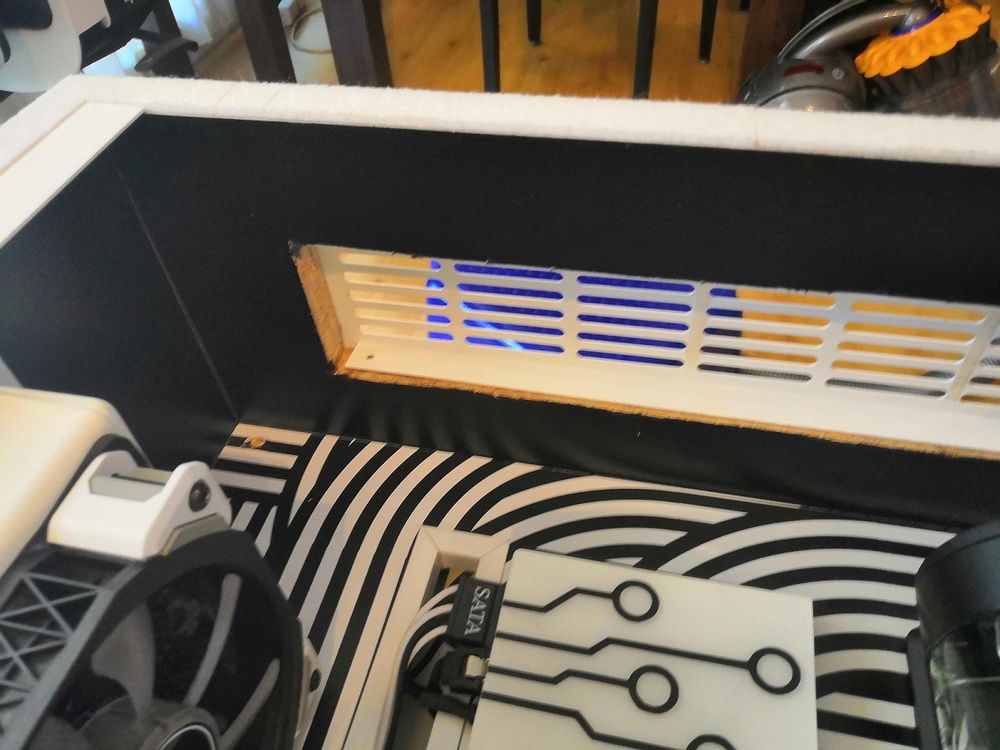 Cover the cut out edges from the front air inlet.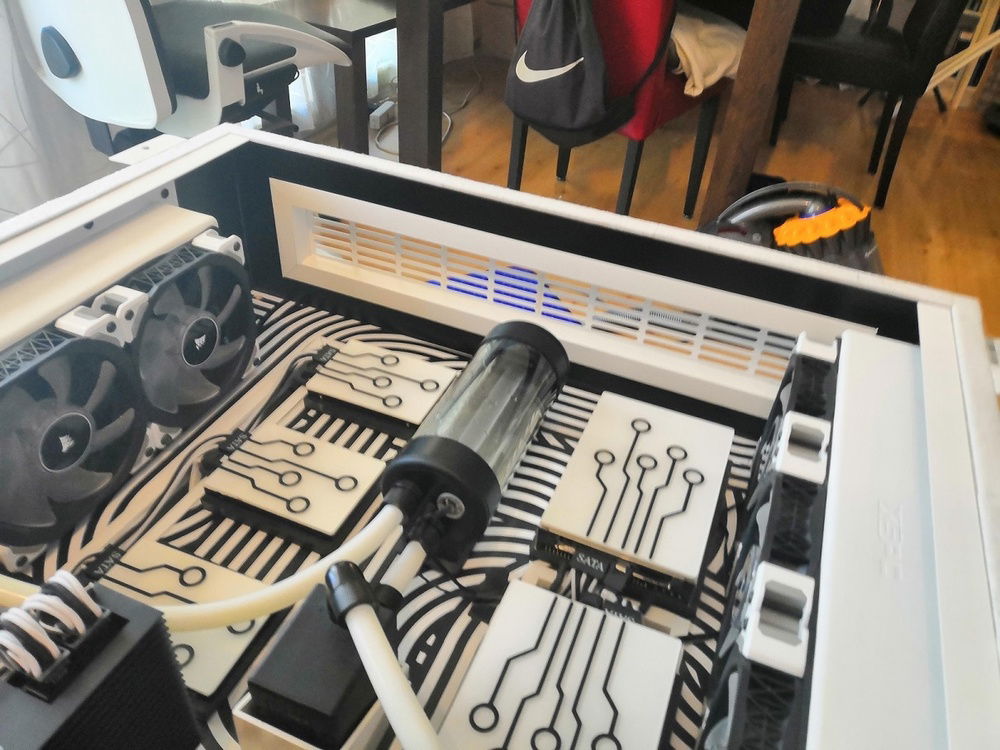 E voilà.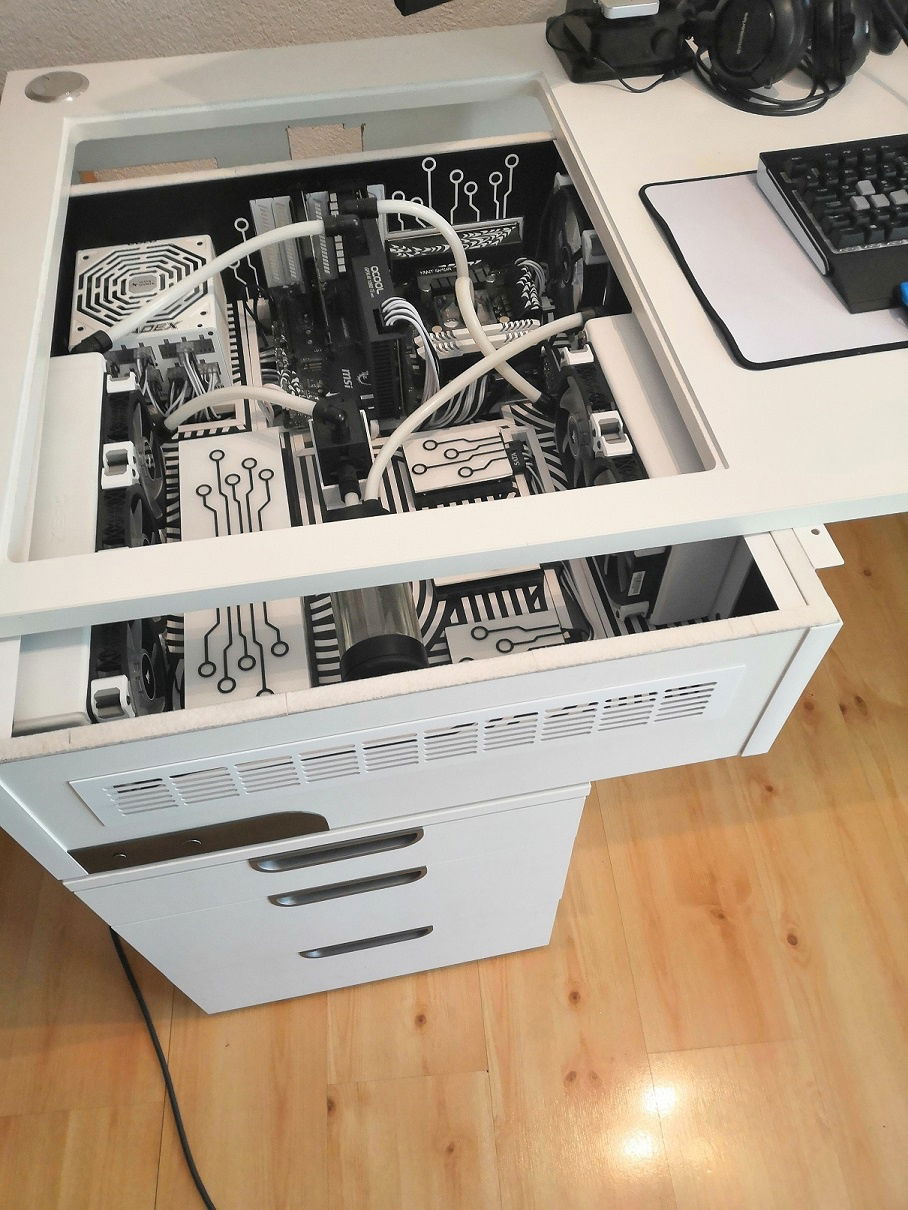 Put back the case under the tabletop.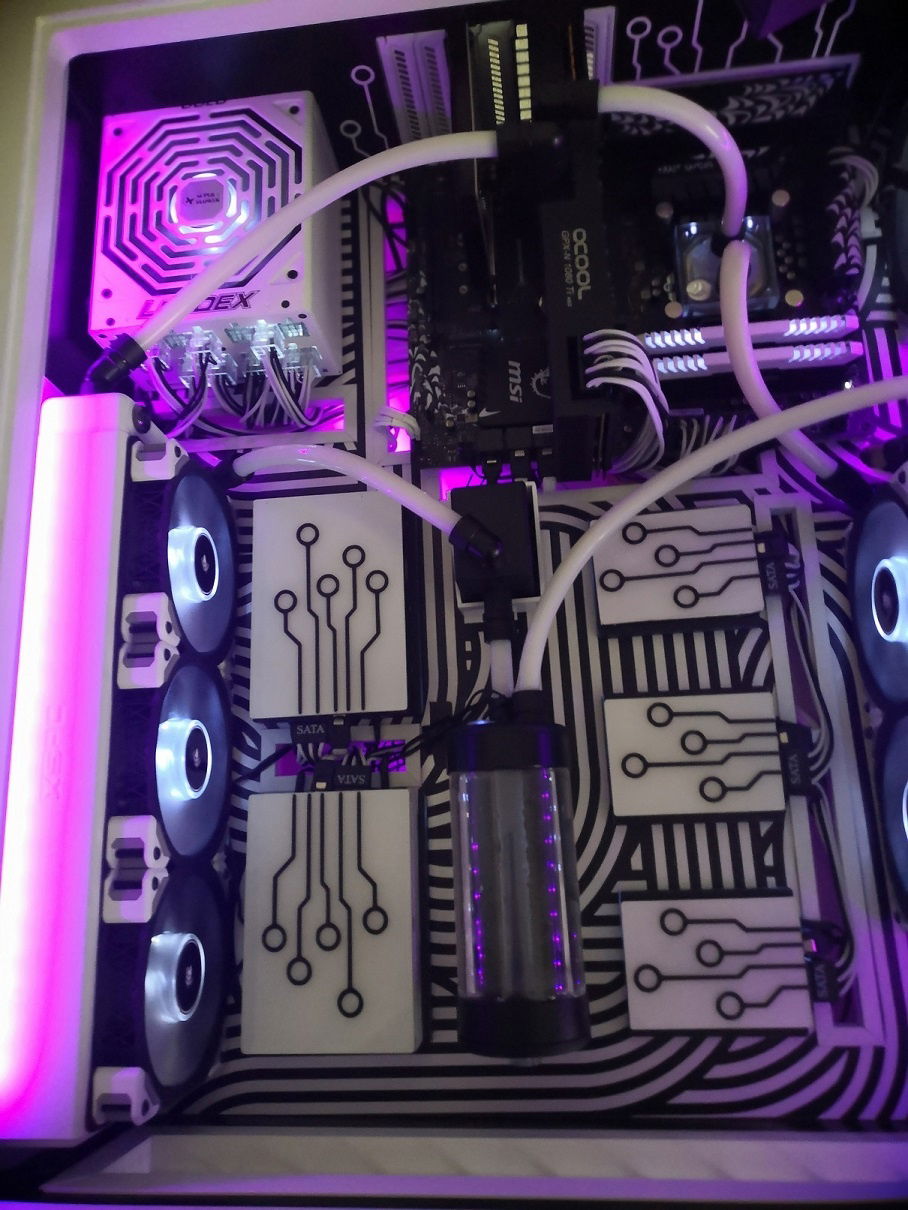 Everything is working fine :D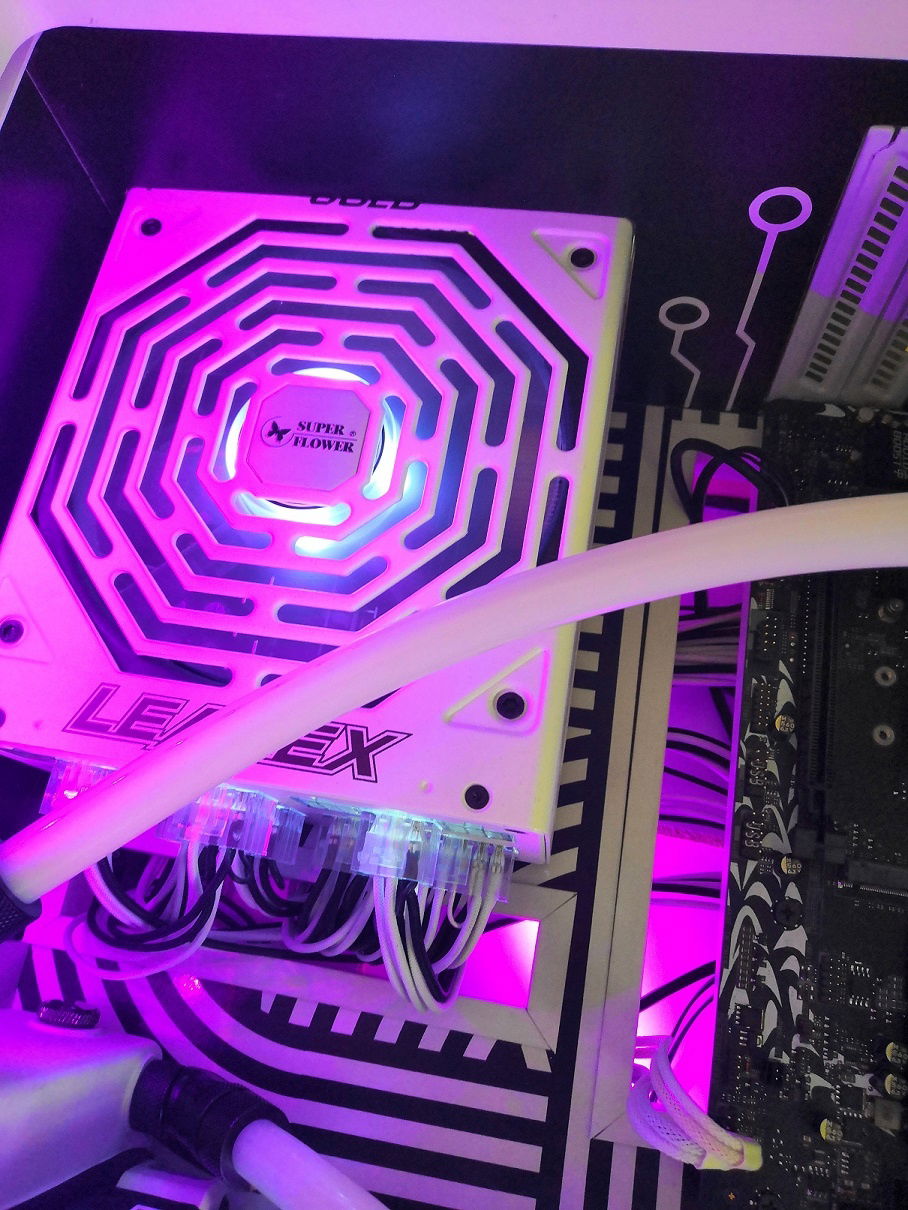 The modded PSU whit the custom fan.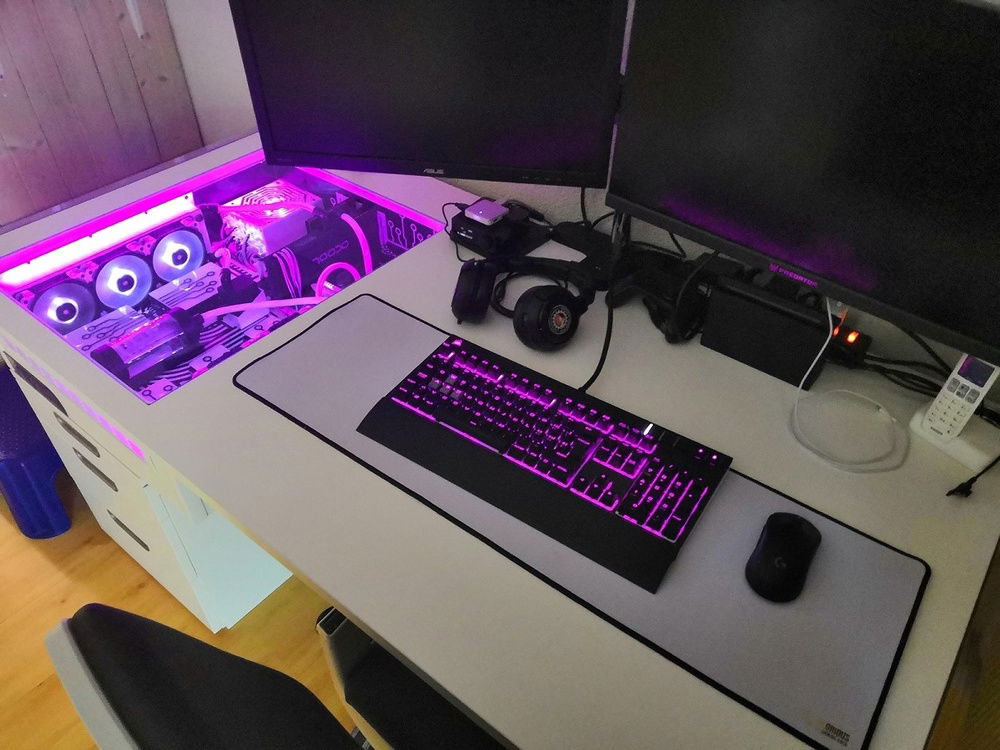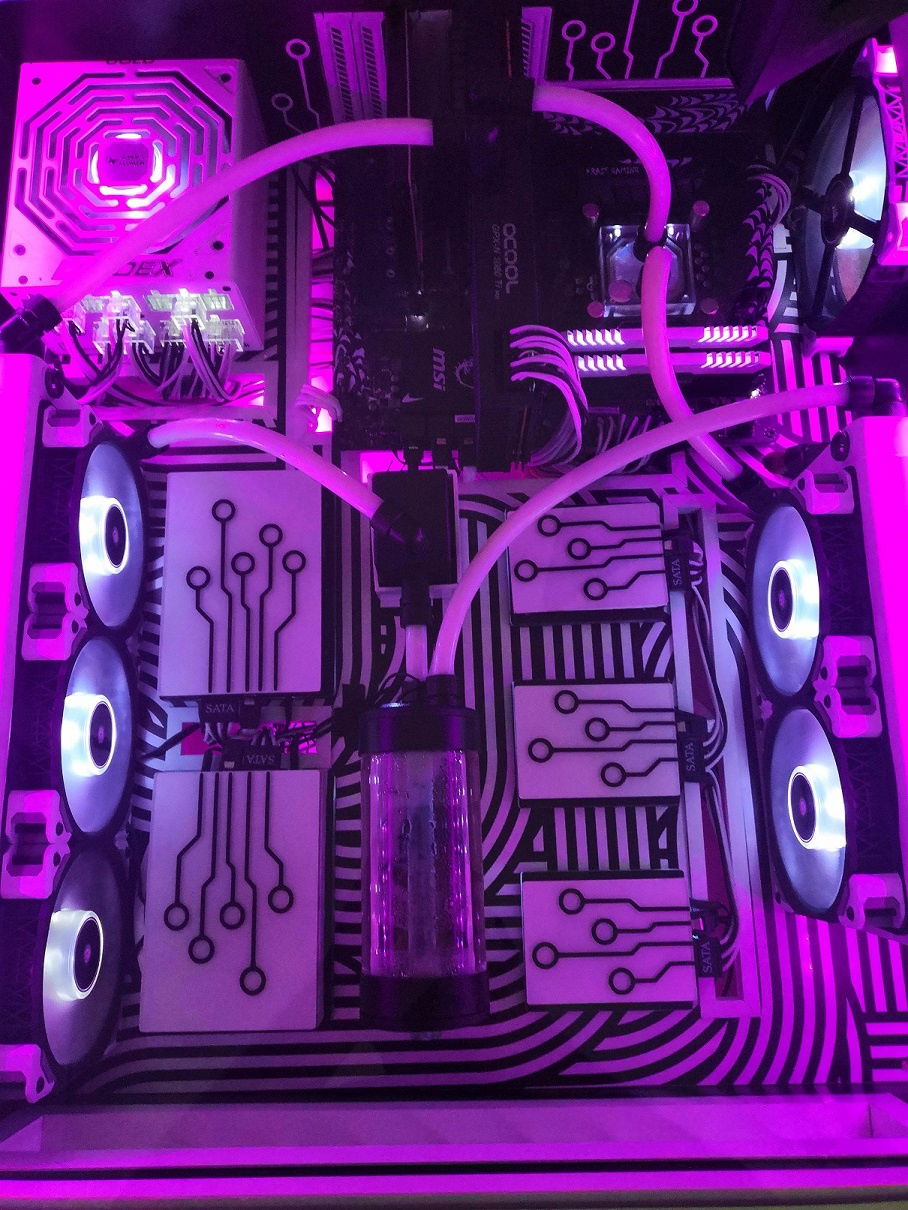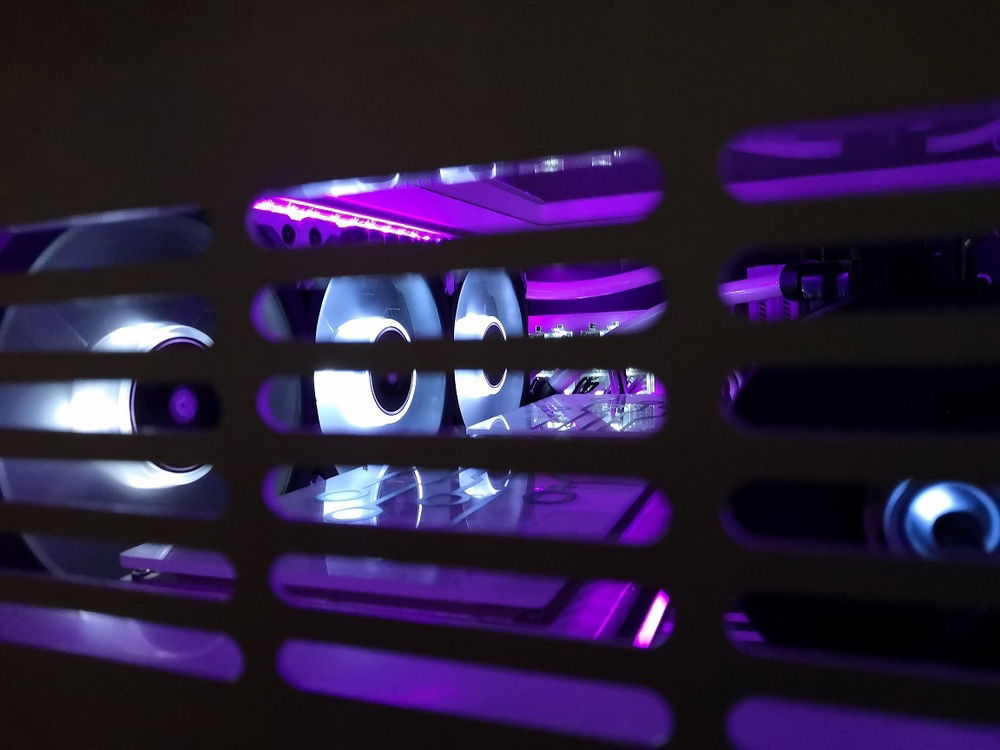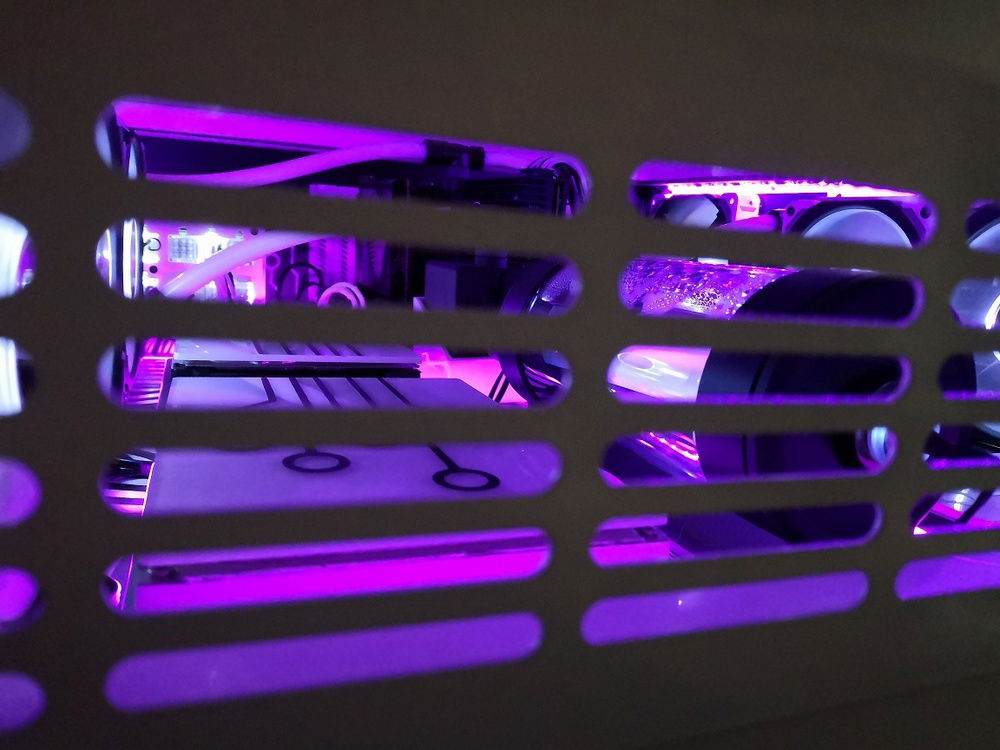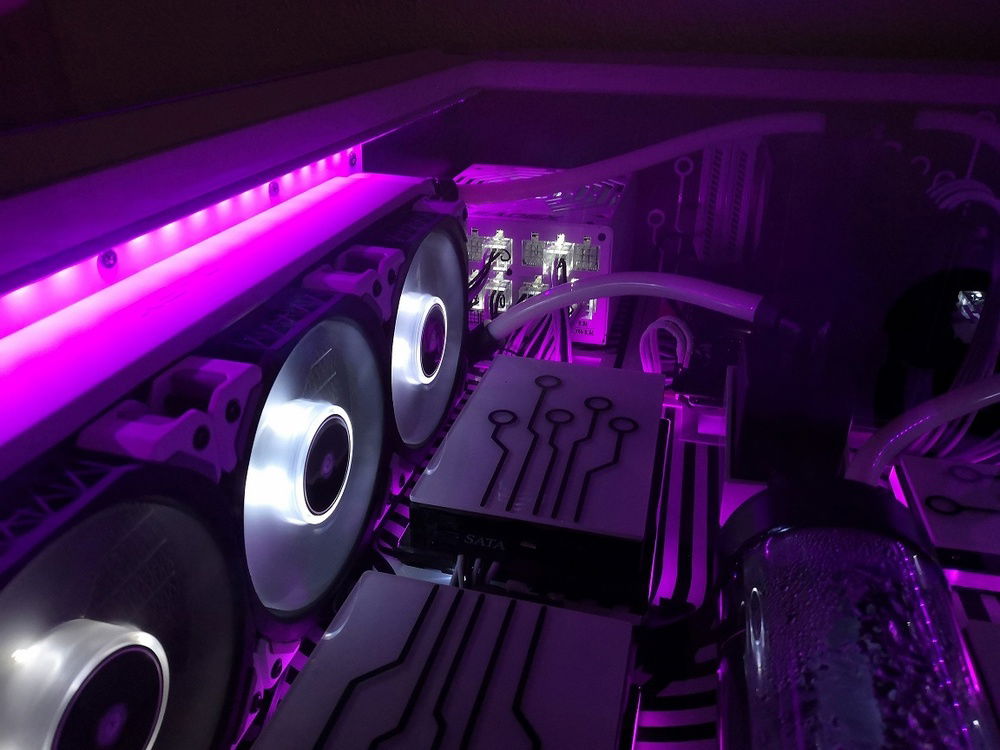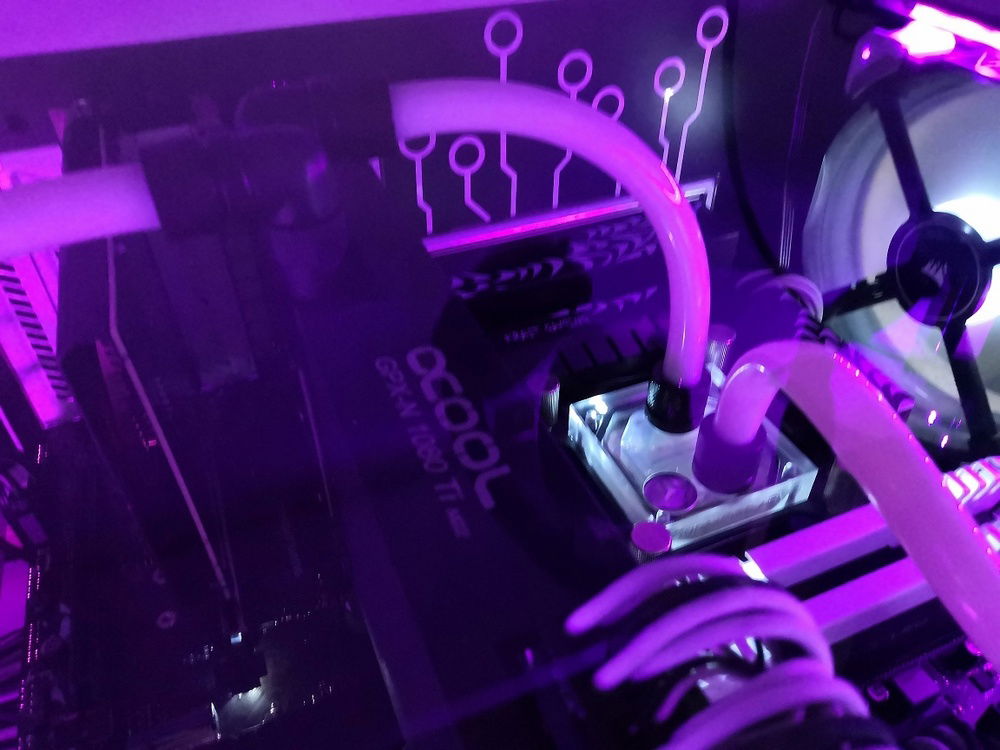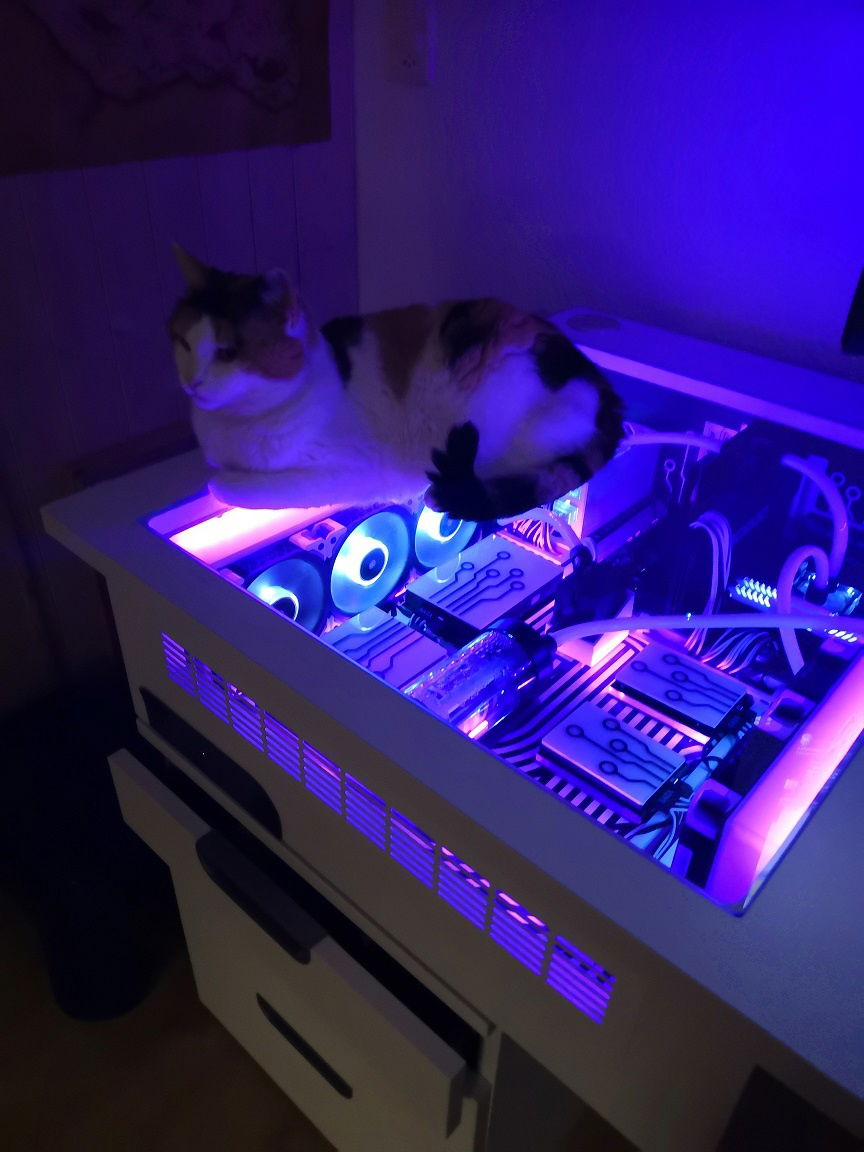 :D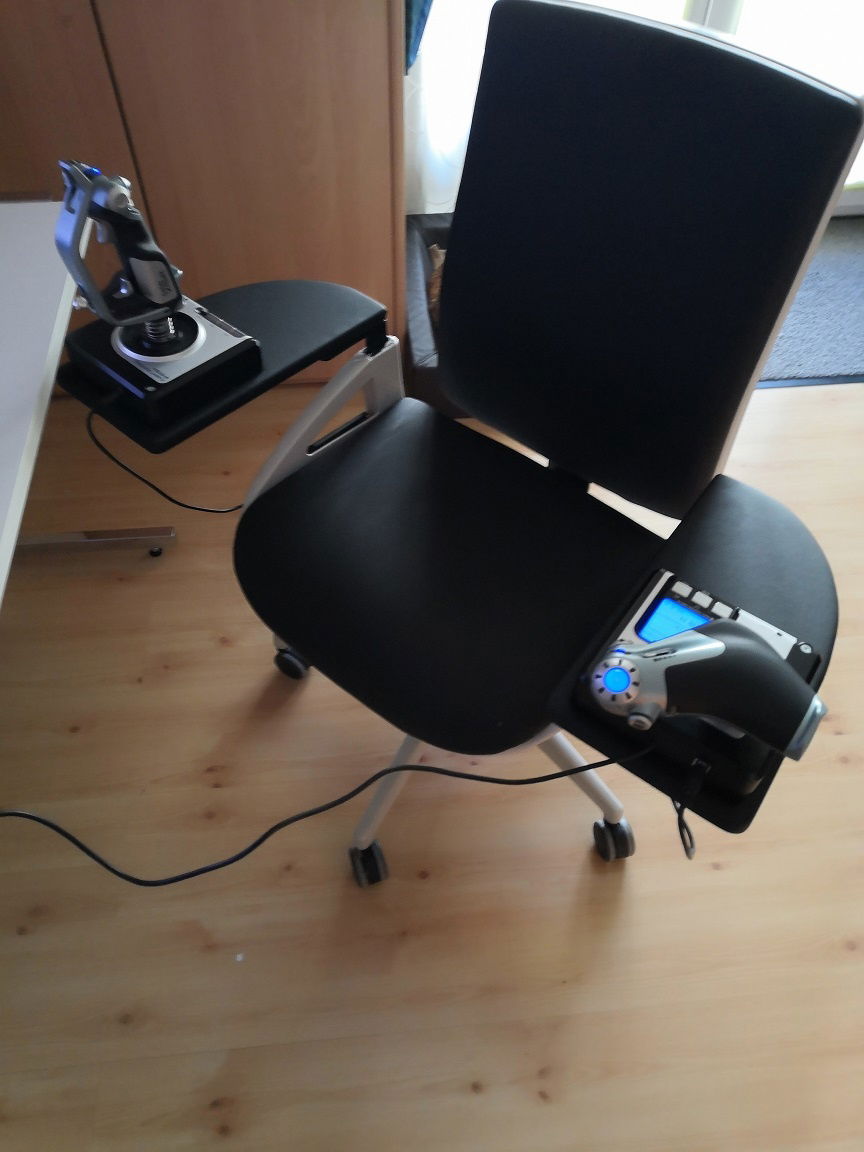 Just added a Saitek x52 HOTAS to my chair :D Works amazing and very comfortable.
Easy to remove and adjust in the height. I used the existing armrest device.