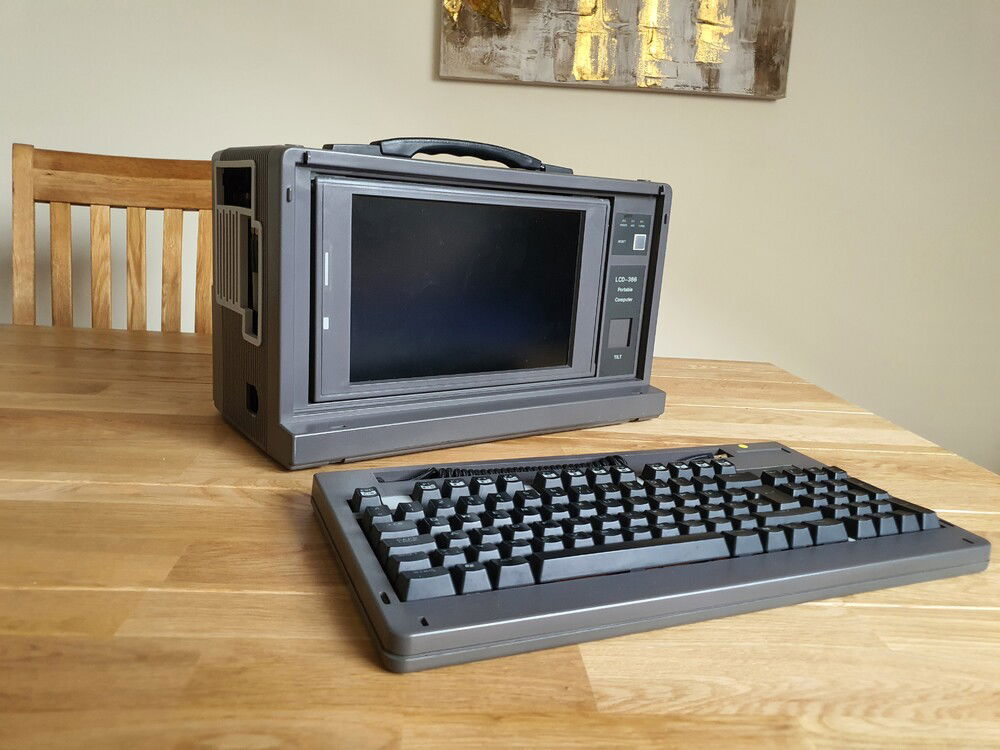 Monitor has been swapped for a 1440p 11.6 inch IPS panel.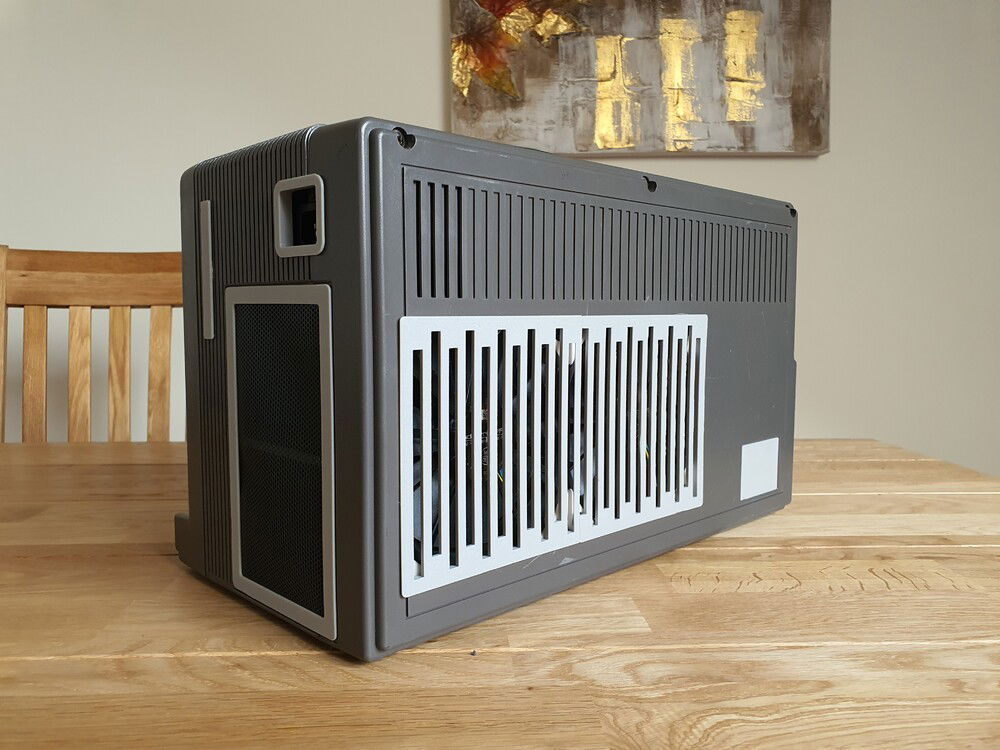 Backside, with vents for the exhaust.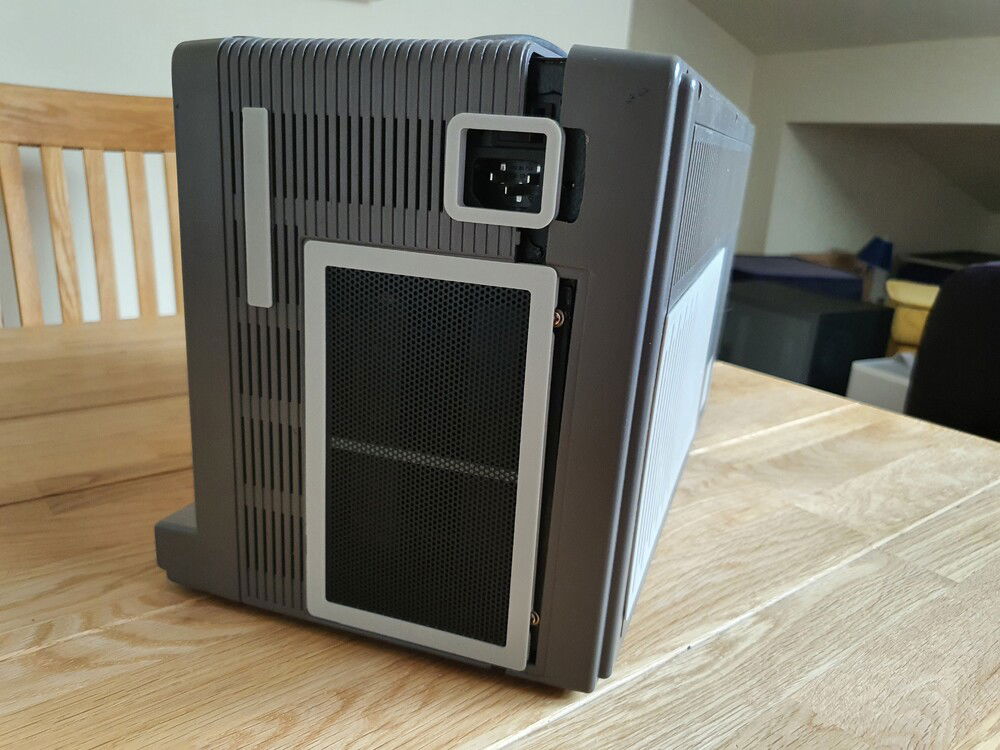 3 screws and you can get in there...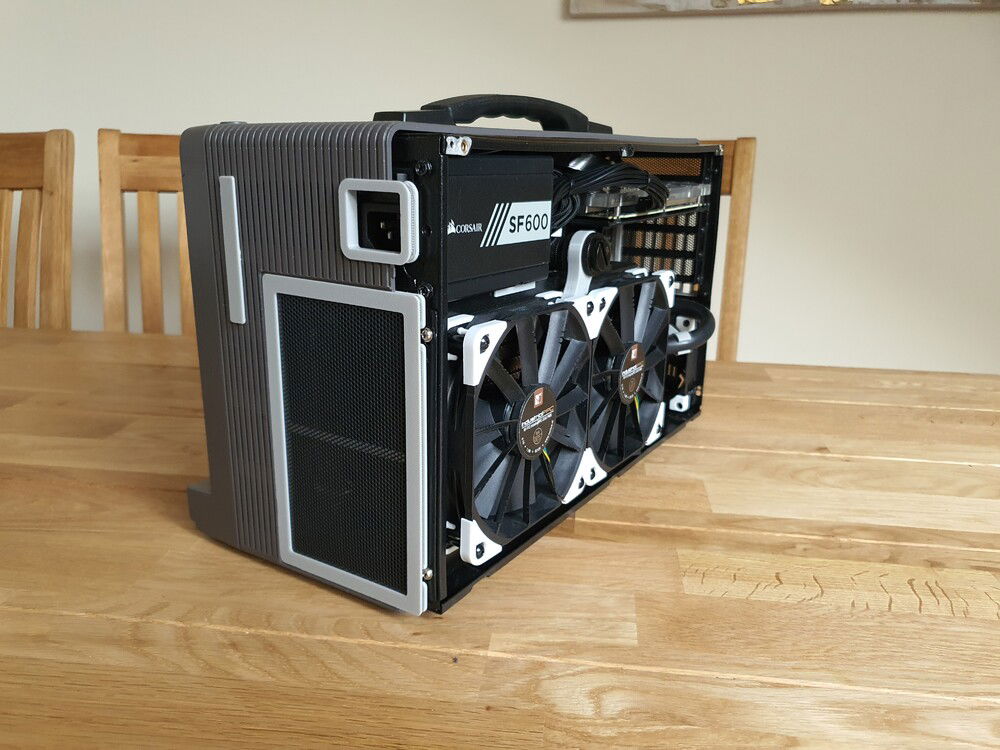 ...and have access too the actual build.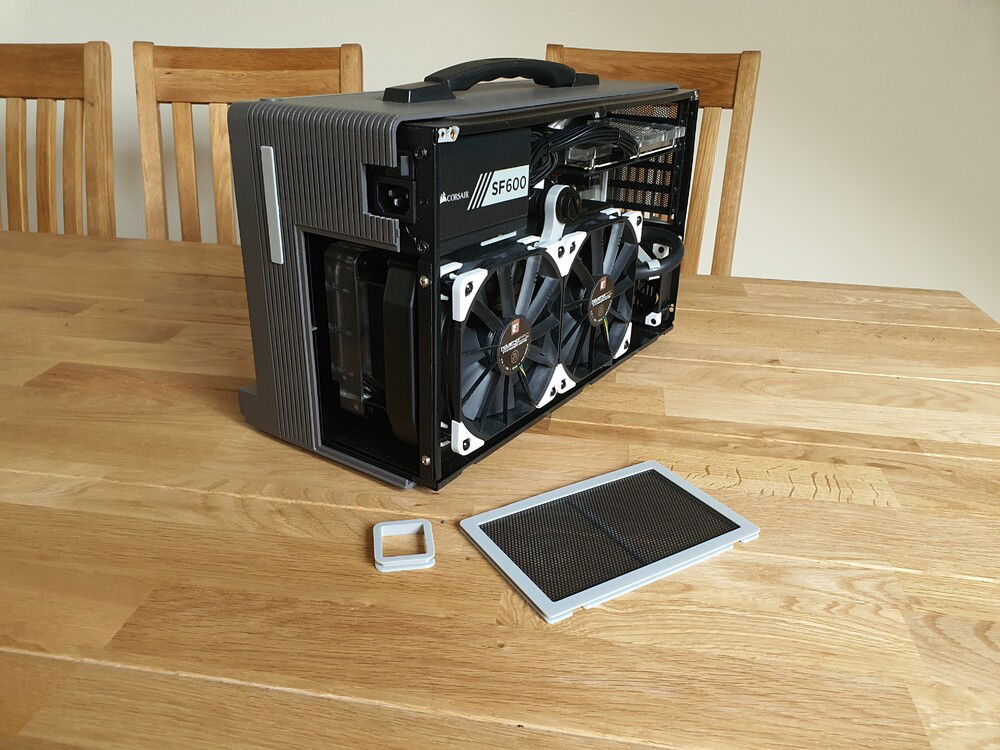 Dust filter can easily be removed now too.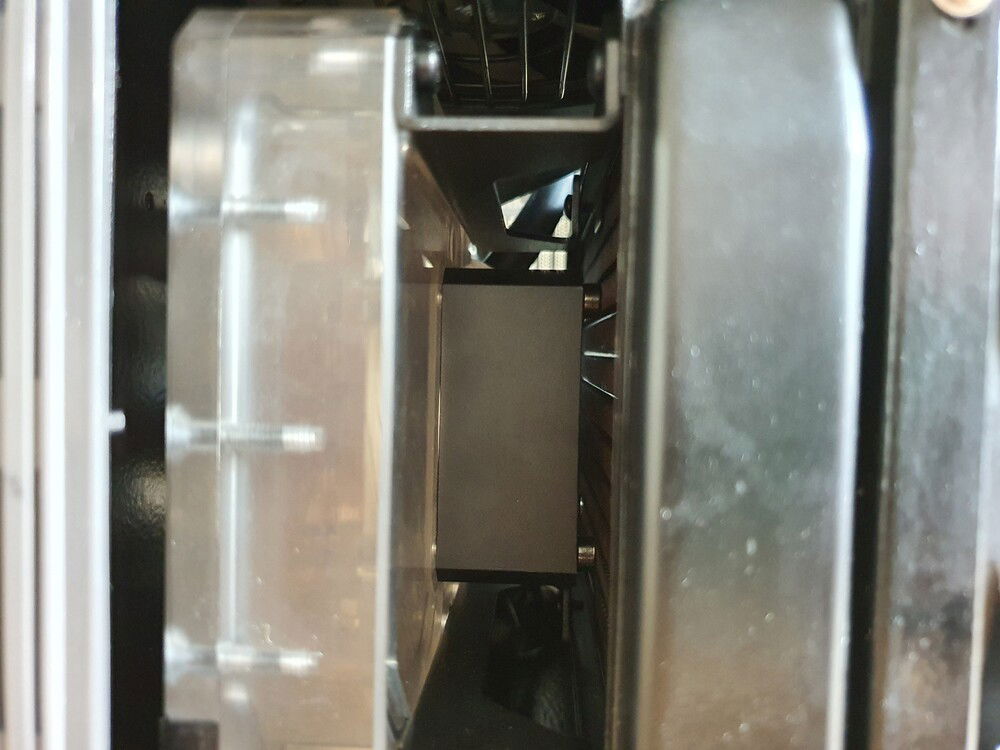 Had to take off the cooler for the DDC to make it fit.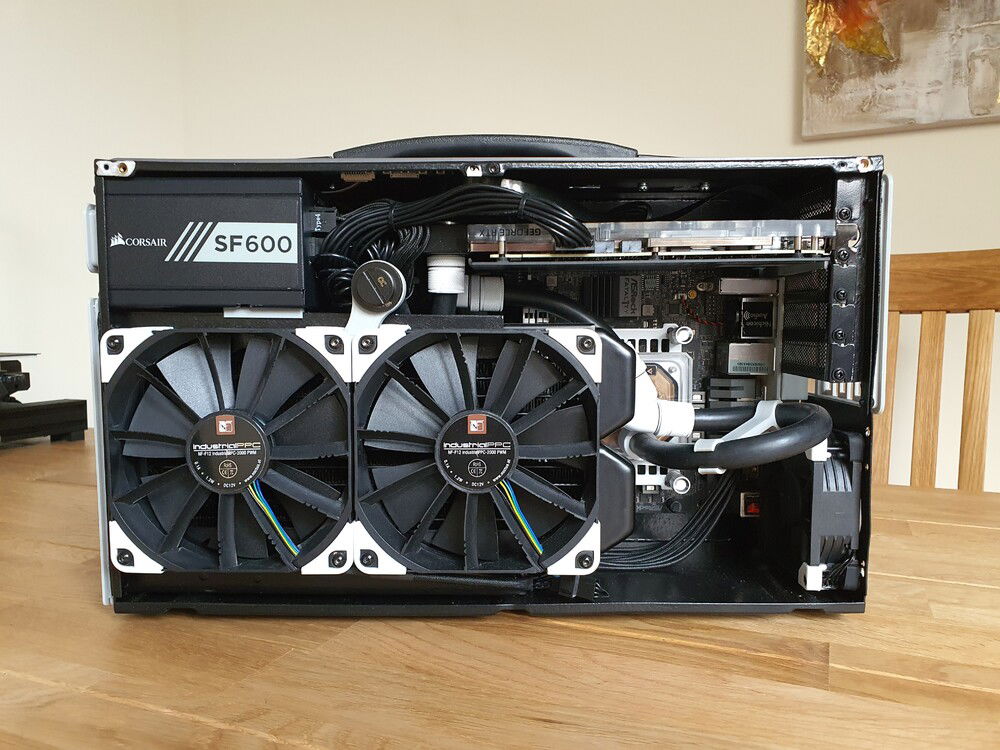 Always thinking about fitting a 360 in here, when I see that pic.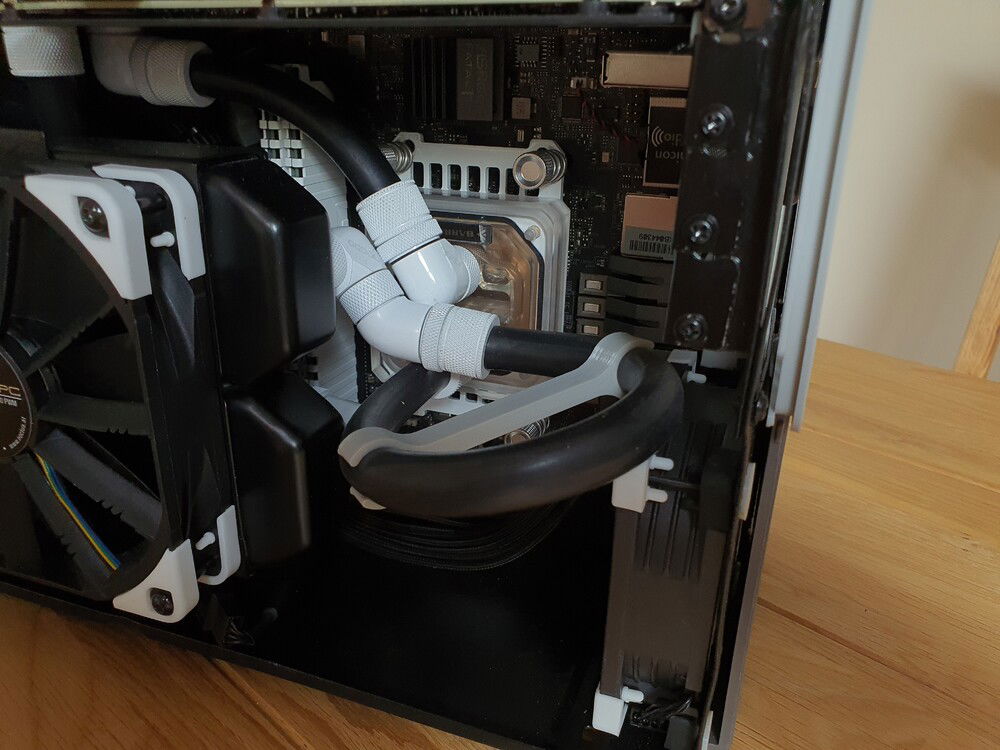 Anti-kink bracket.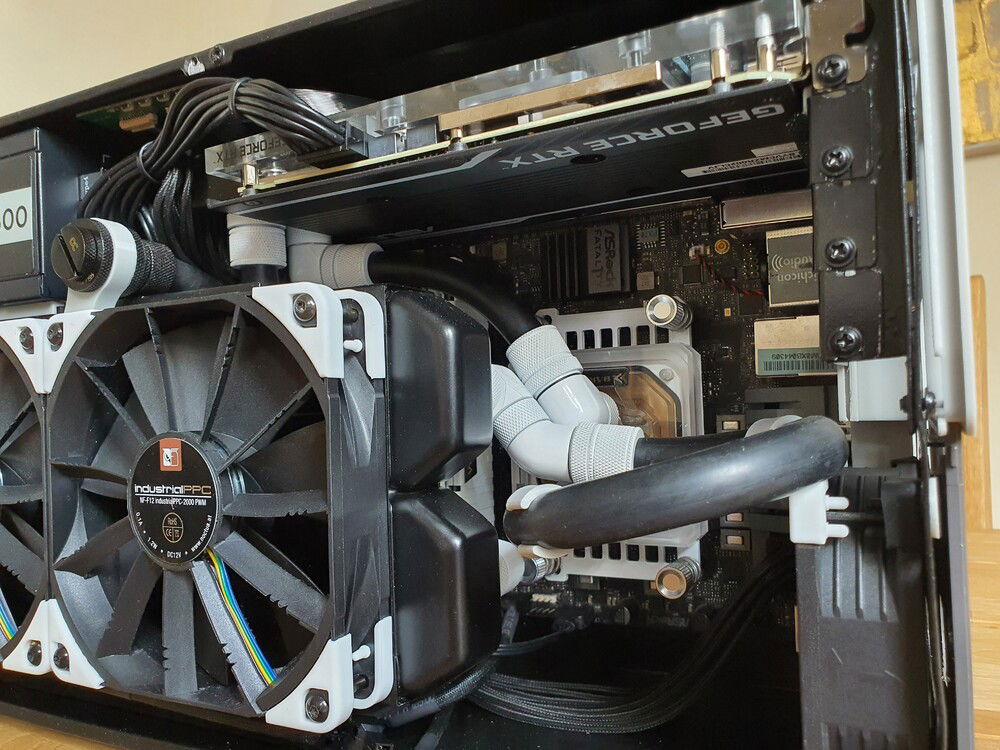 Had to go for 13/10 fittings, otherwise they would have collided.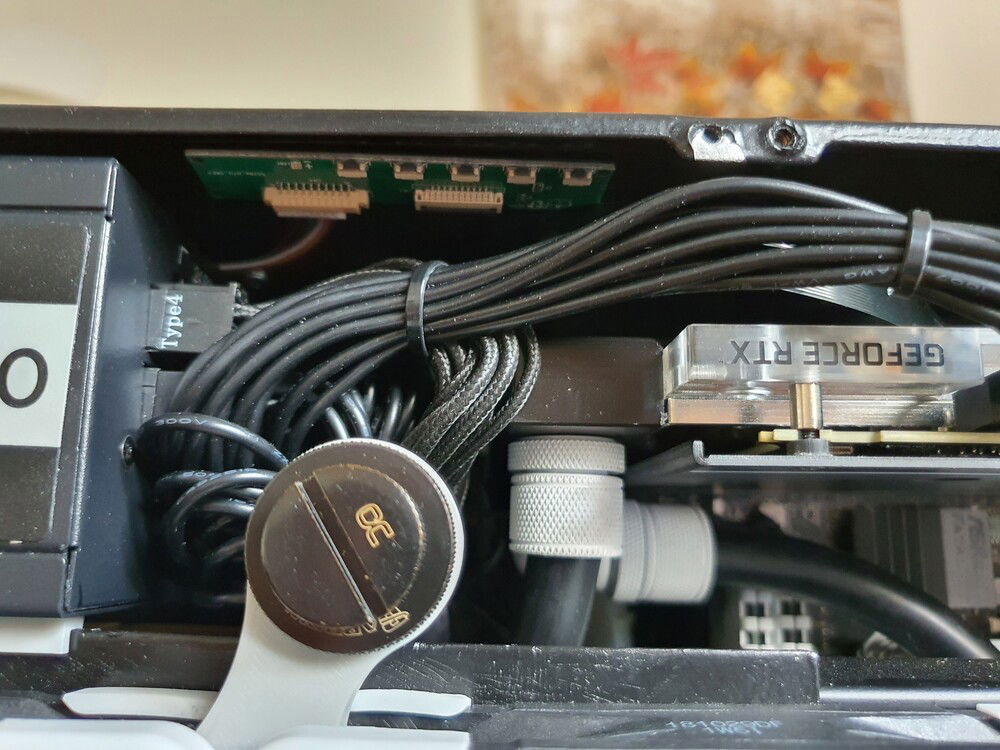 Fillport extension to the FLT 120 + monitor controls on top.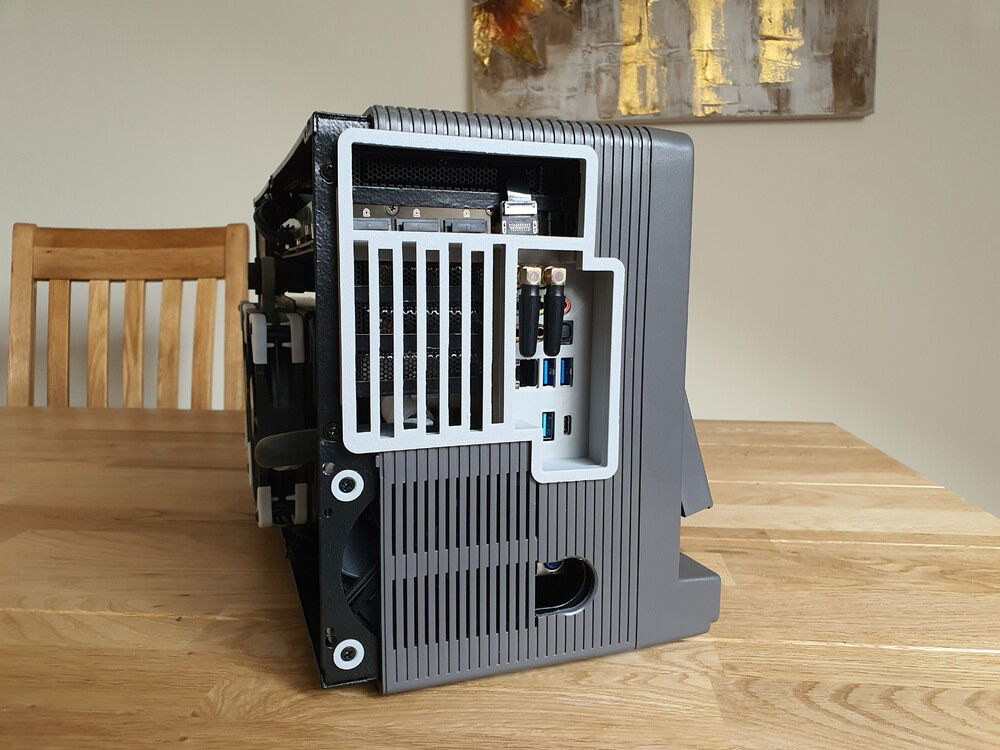 Left side with all the IO.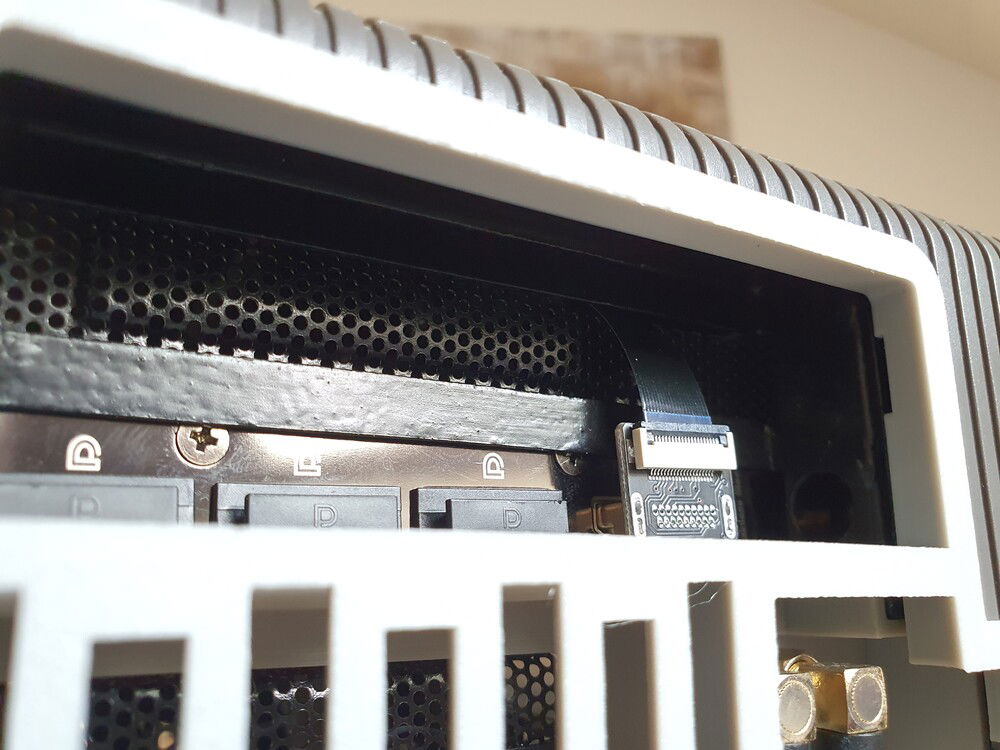 Flat HDMi for the internal monitor.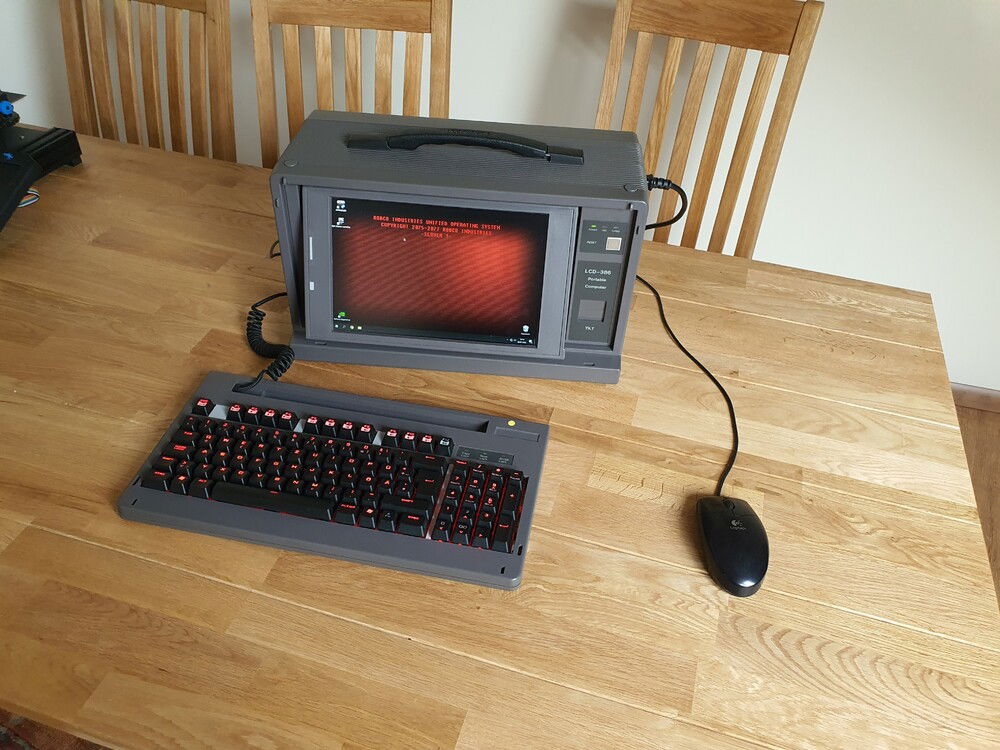 Just take a mouse with you (and some headphones) and you are ready to go.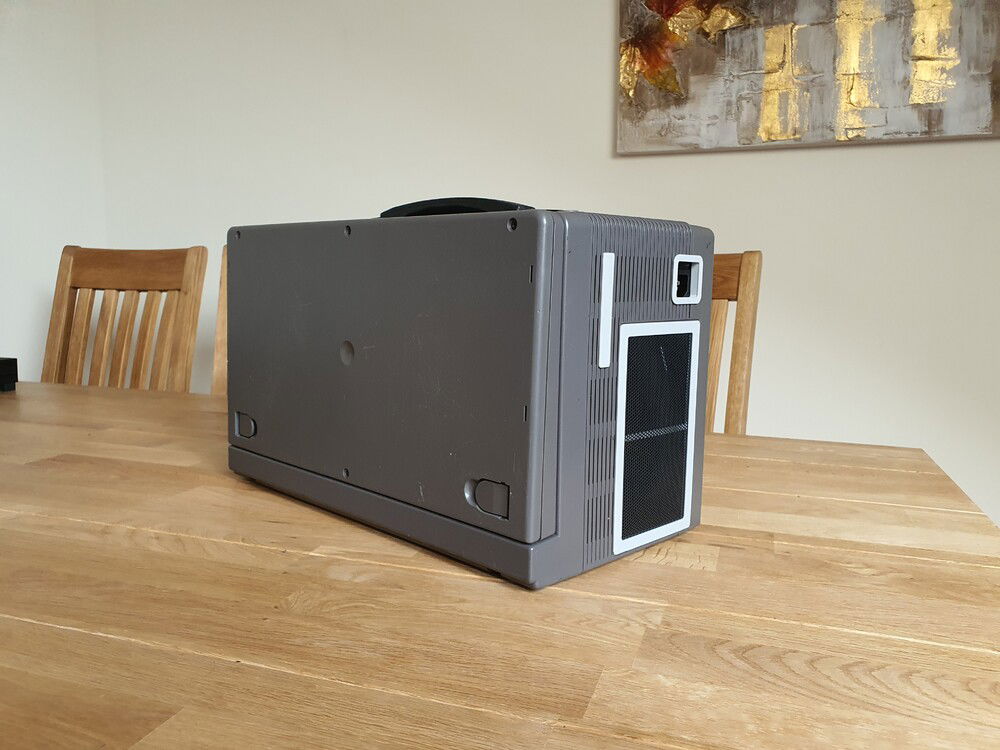 For transport the keyboard sits in front of the display.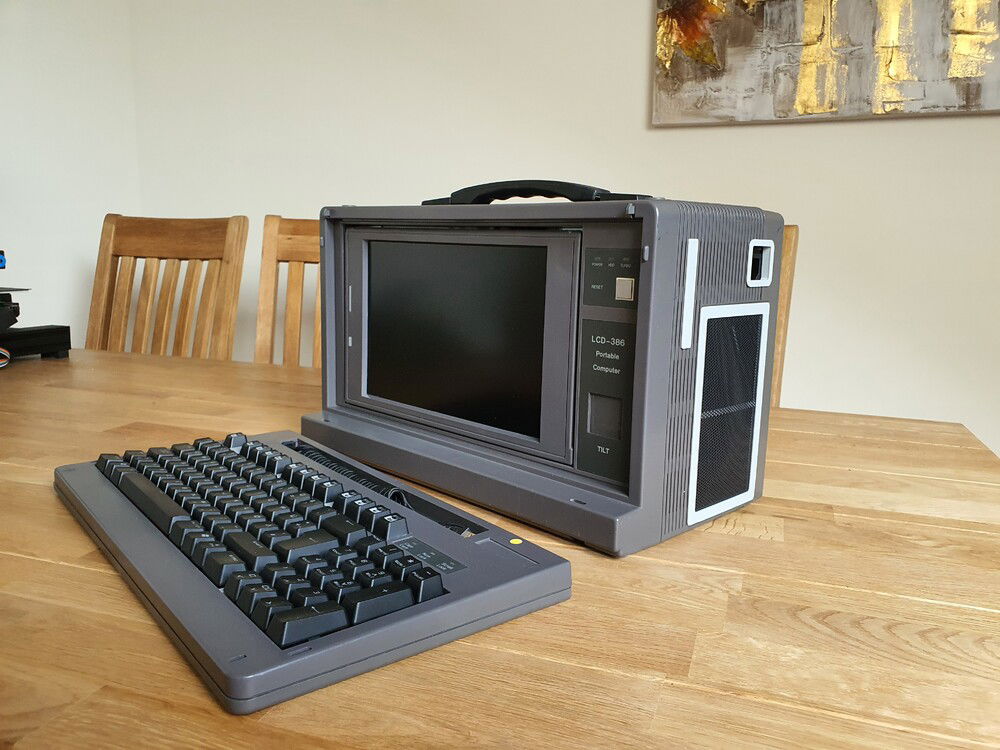 Two latches and the keyboard folds down.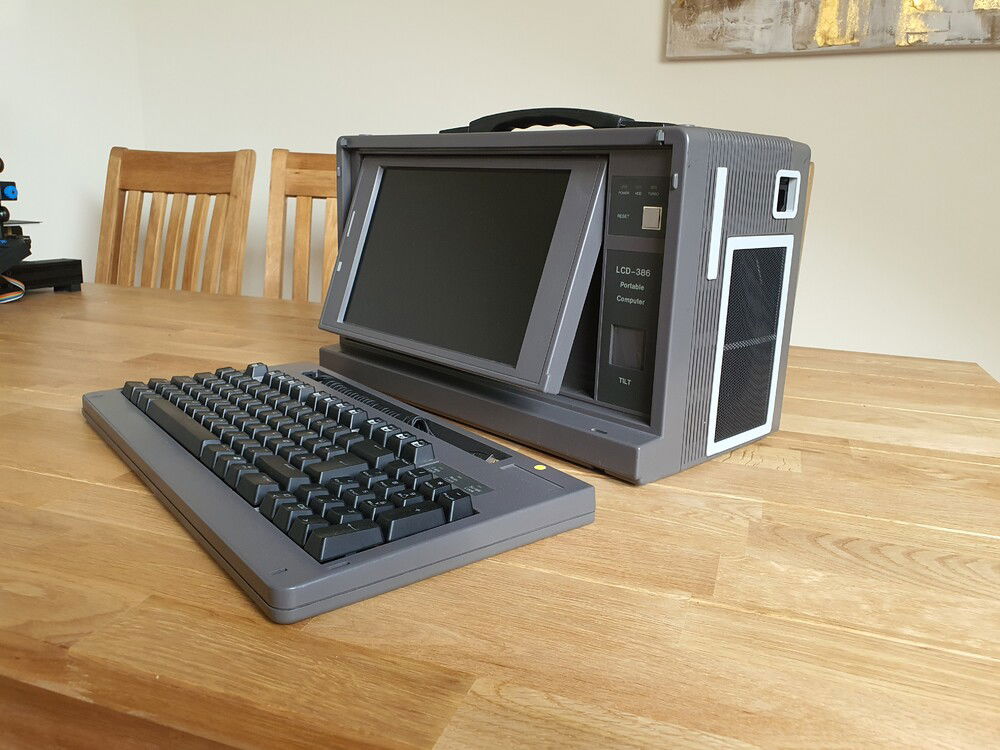 One button and the display tilts up.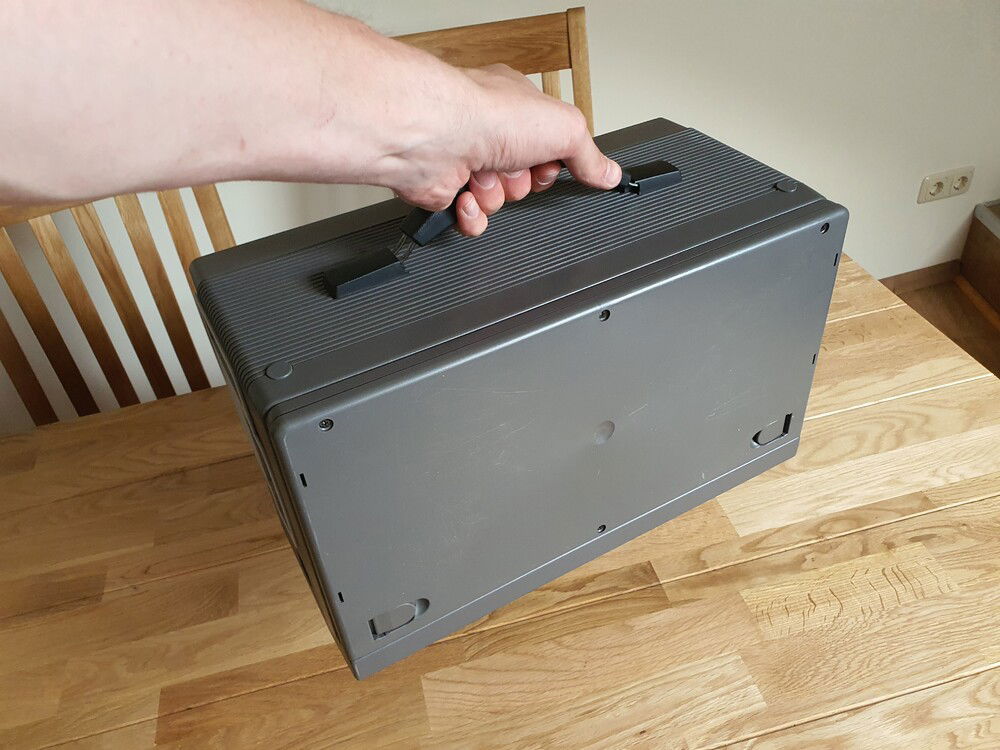 Pretty heavy, but the handle handles it pretty well.