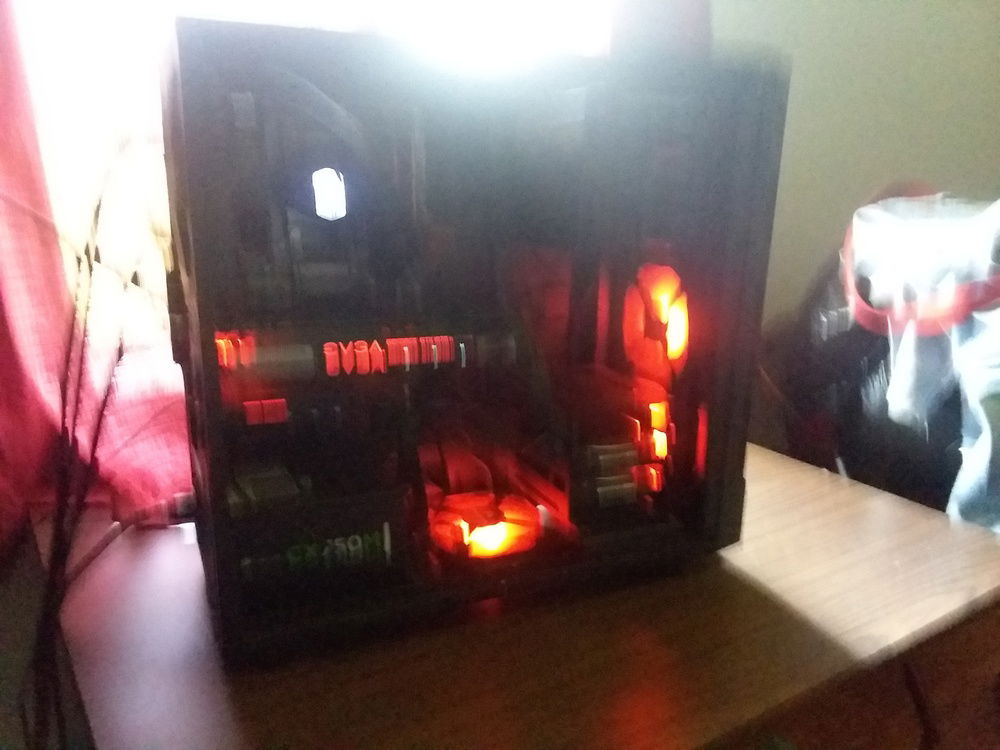 Side view of the PC... Sorry for it being blurry.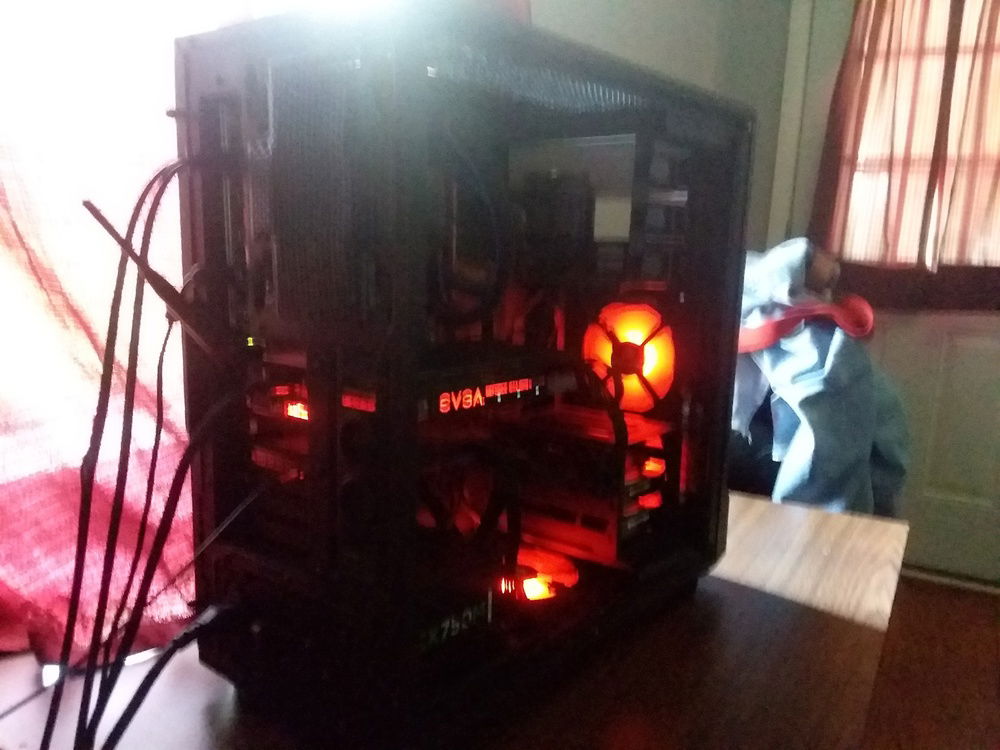 A shot of the rear side of the PC... My apologies for the messy cables.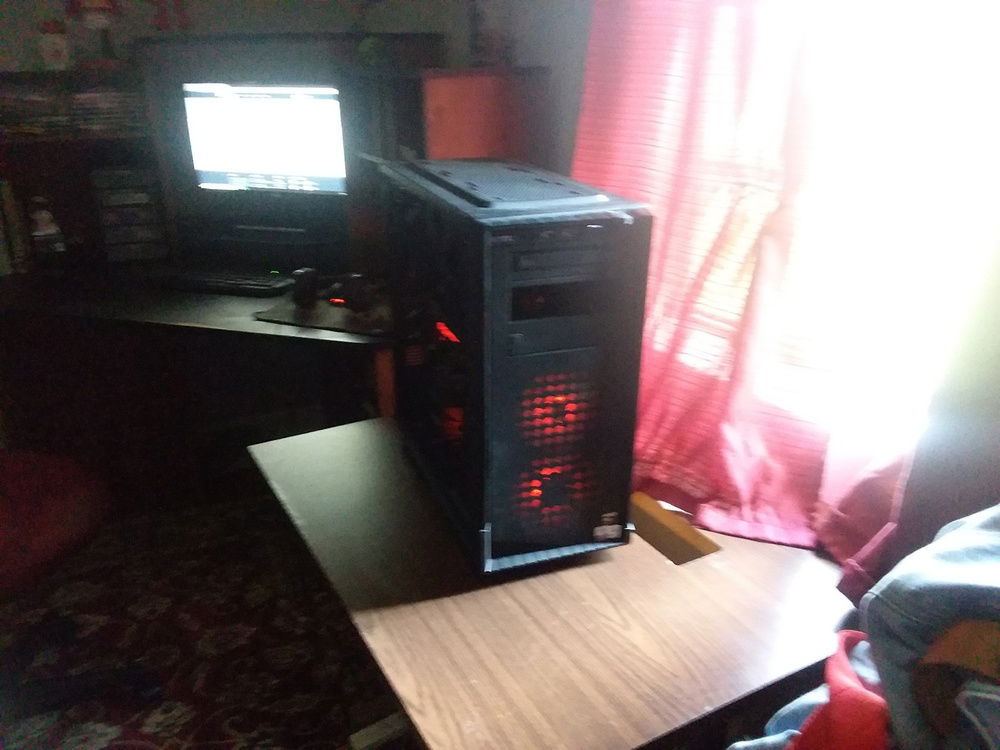 Front of the PC... Yea, it's seen a bit of abuse so one of the slot covers are missing... Kinda wish I'd gone with Corsair from the start but ya live and ya learn.