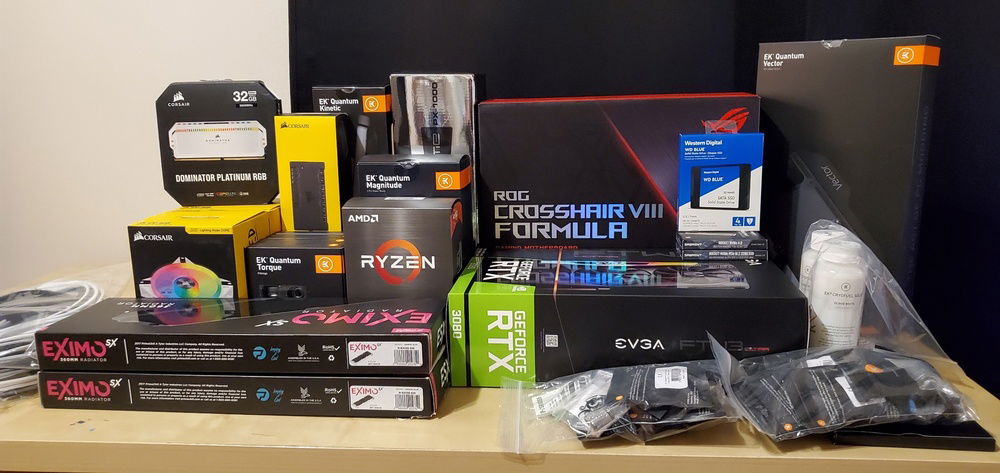 Somehow managed to get all the parts at MSRP or lower.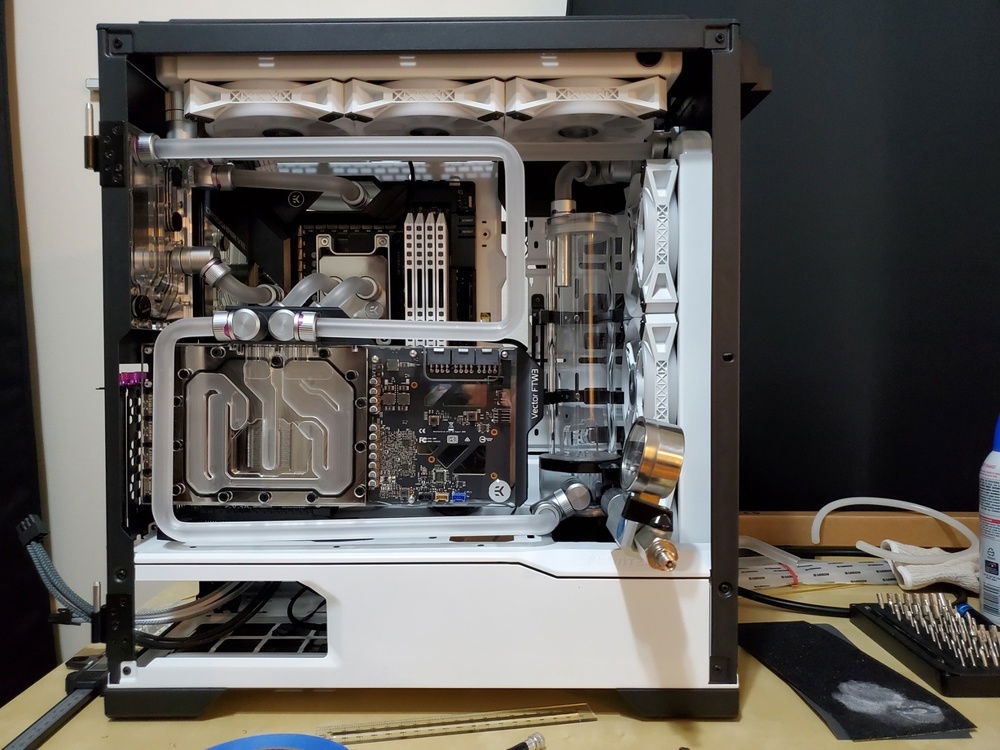 About a week of bending, cutting and trimming tubes later... air test is good, no leaks!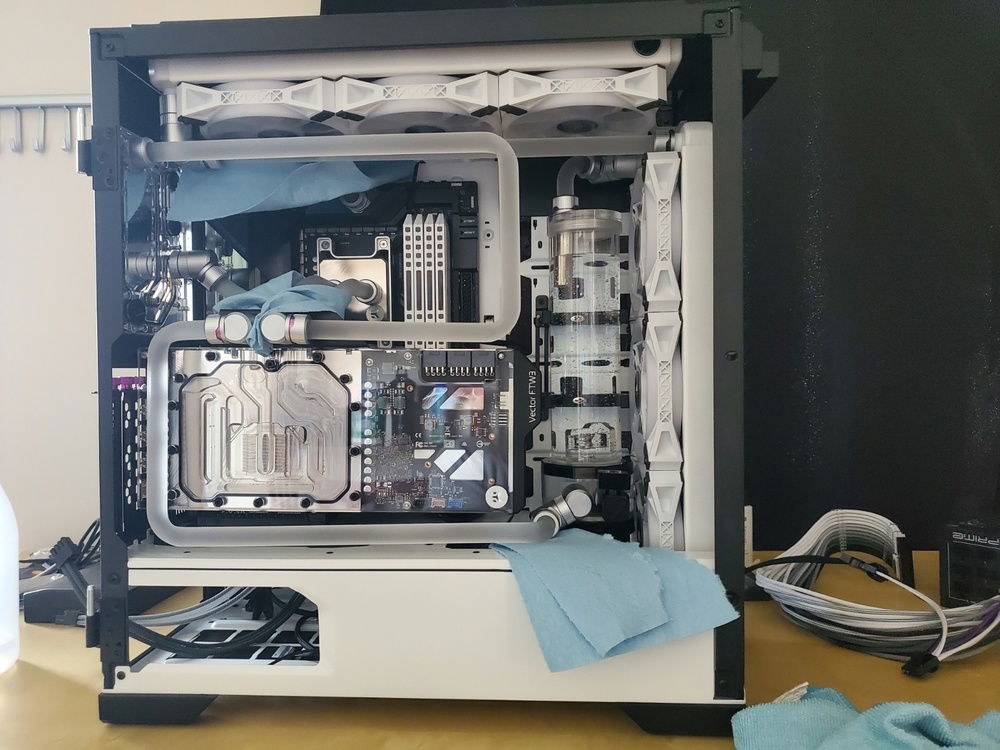 Leak test with water just to be double sure.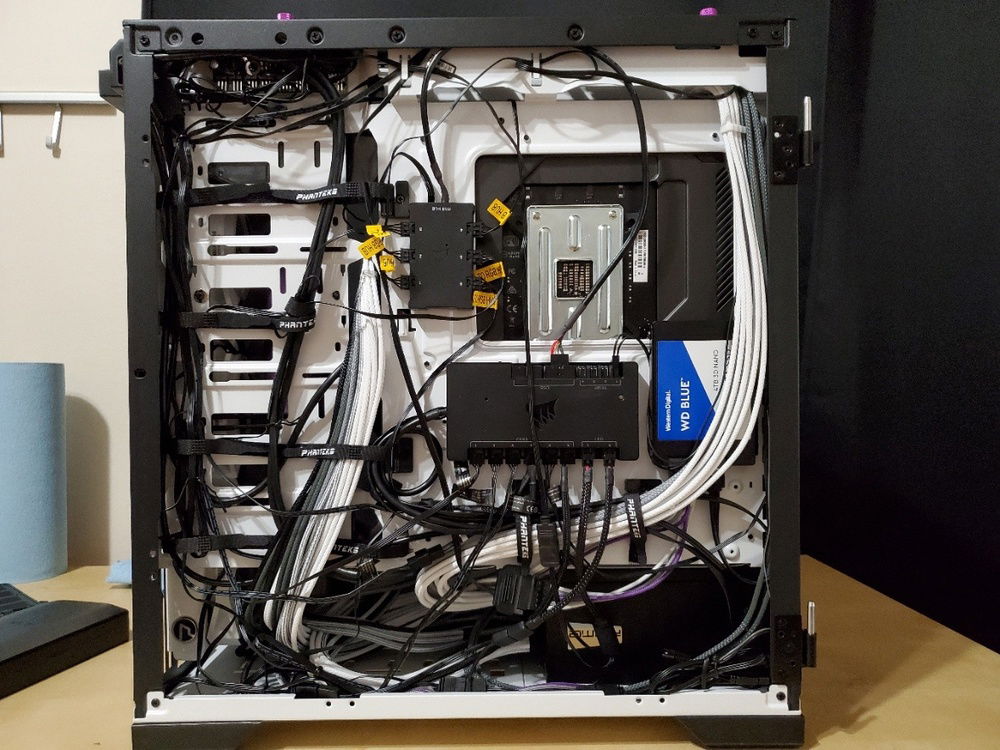 Corsair fan cables oof. Out of sight, out of mind.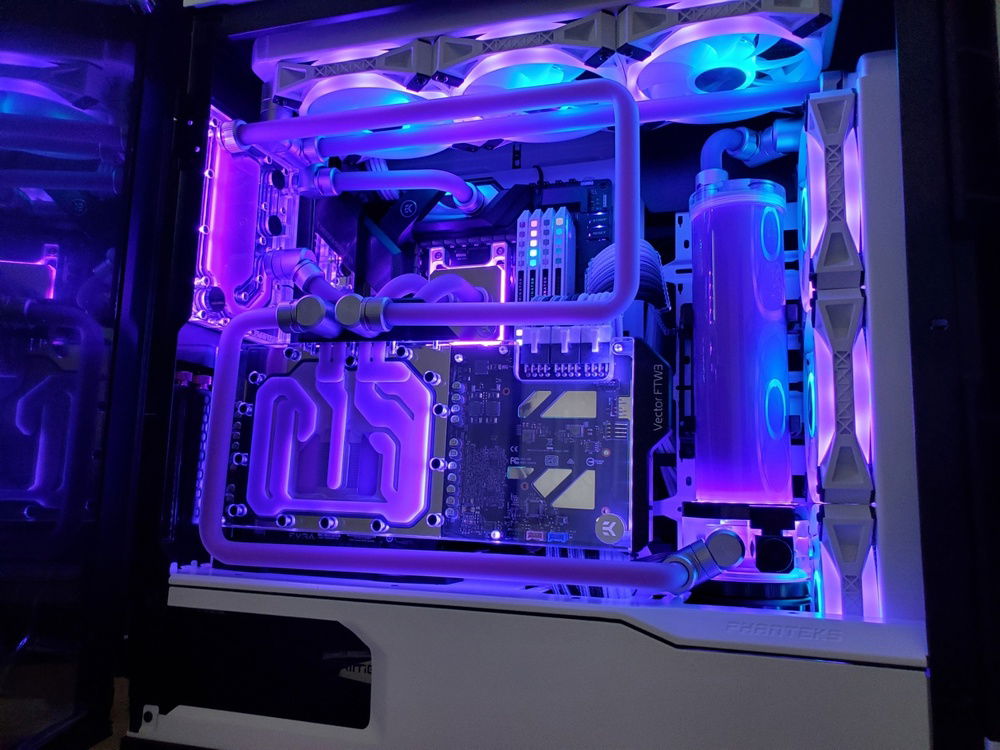 Finally booted up and running. Most importantly, the RGB works.