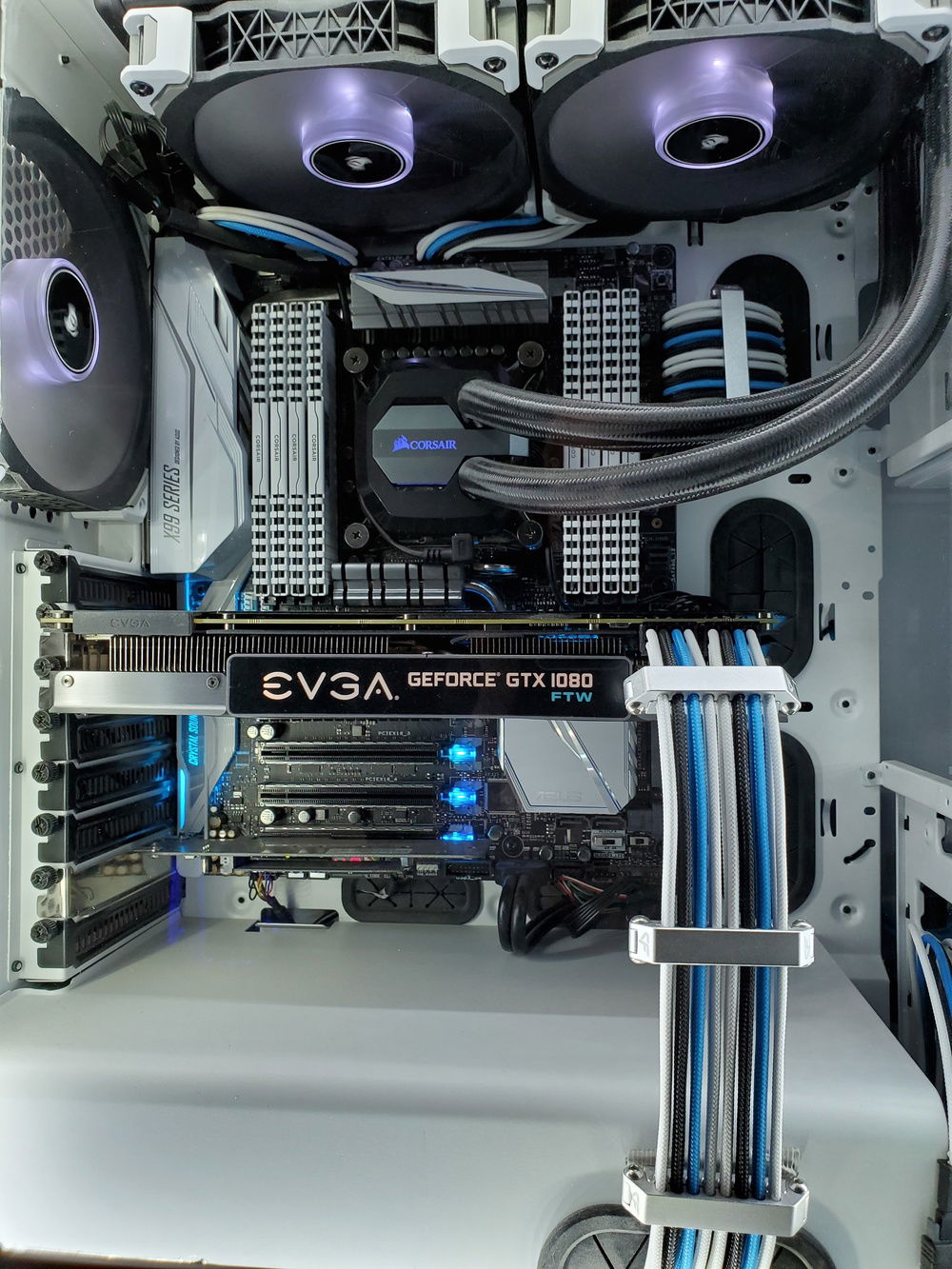 EVGA 1080 FTW. The future of it is pending. / Corsair H115i AIO cooler is still pumping so far. Just over 3 yrs. Push Pull Config. 140 mm ML pro's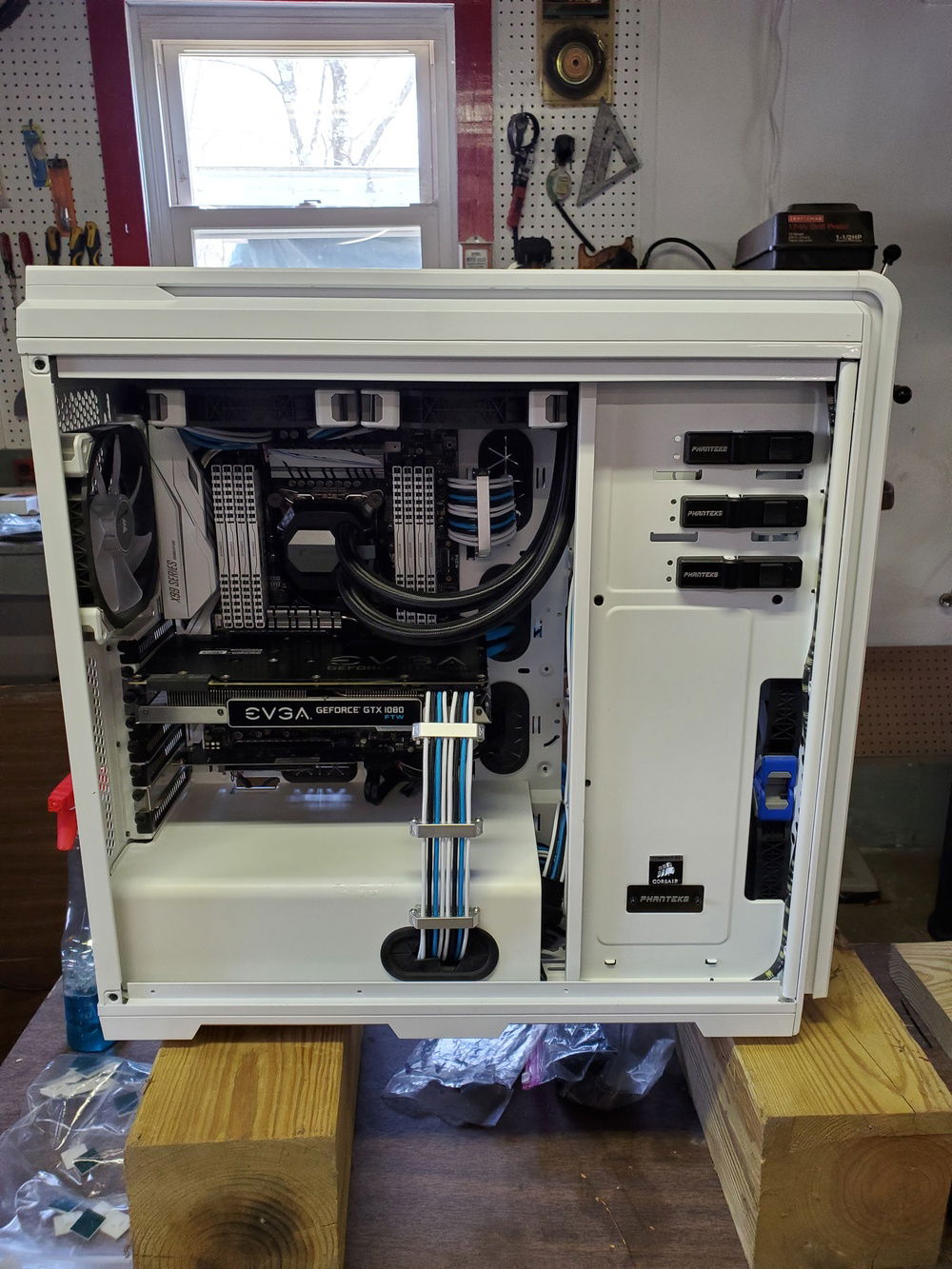 Did some spring cleaning out in the garage today. Used my Compu Cleaner 2.0 to do it.Pulled out all the filters. And went at it.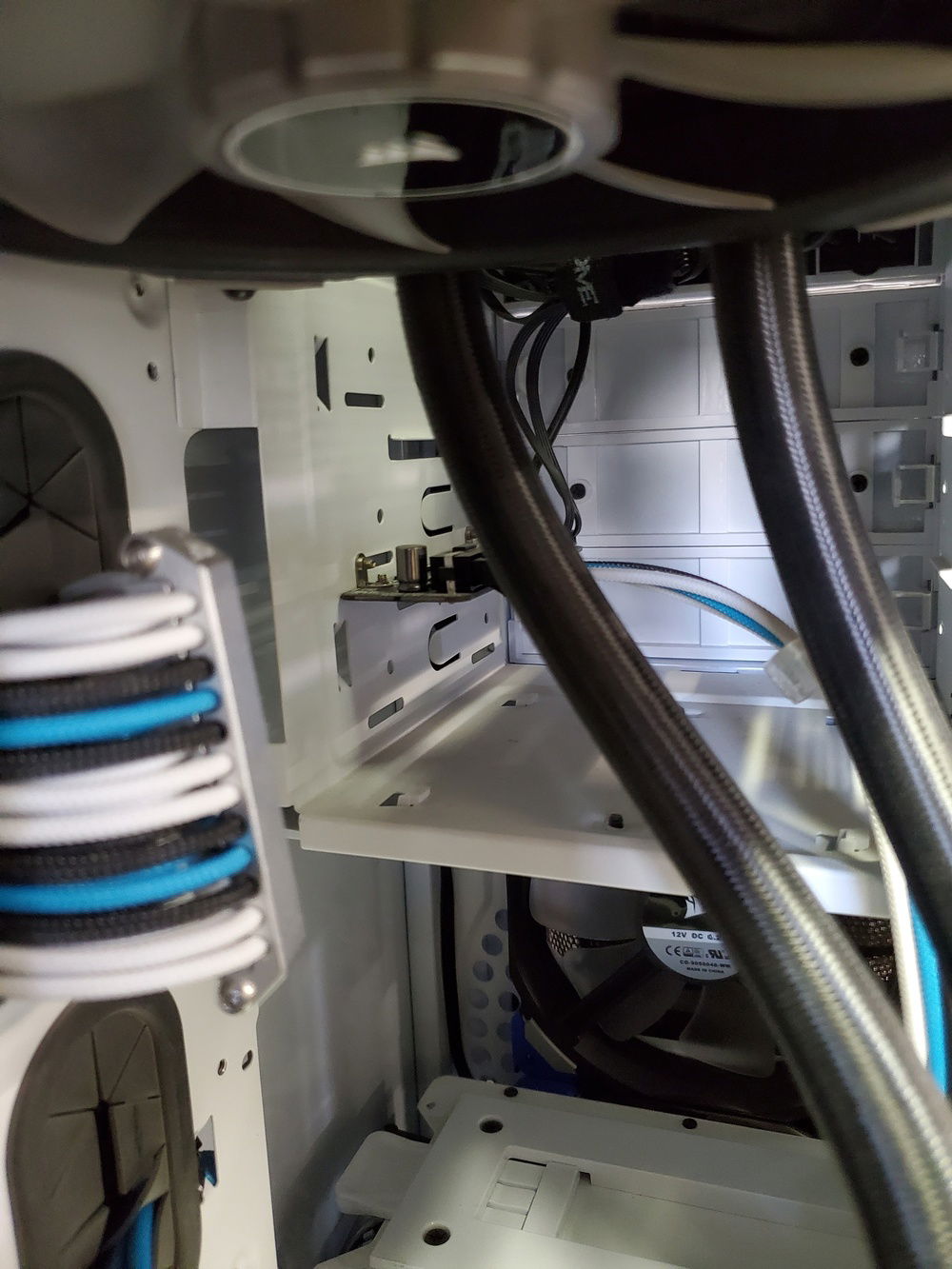 Fan hub for front fans not seen normally.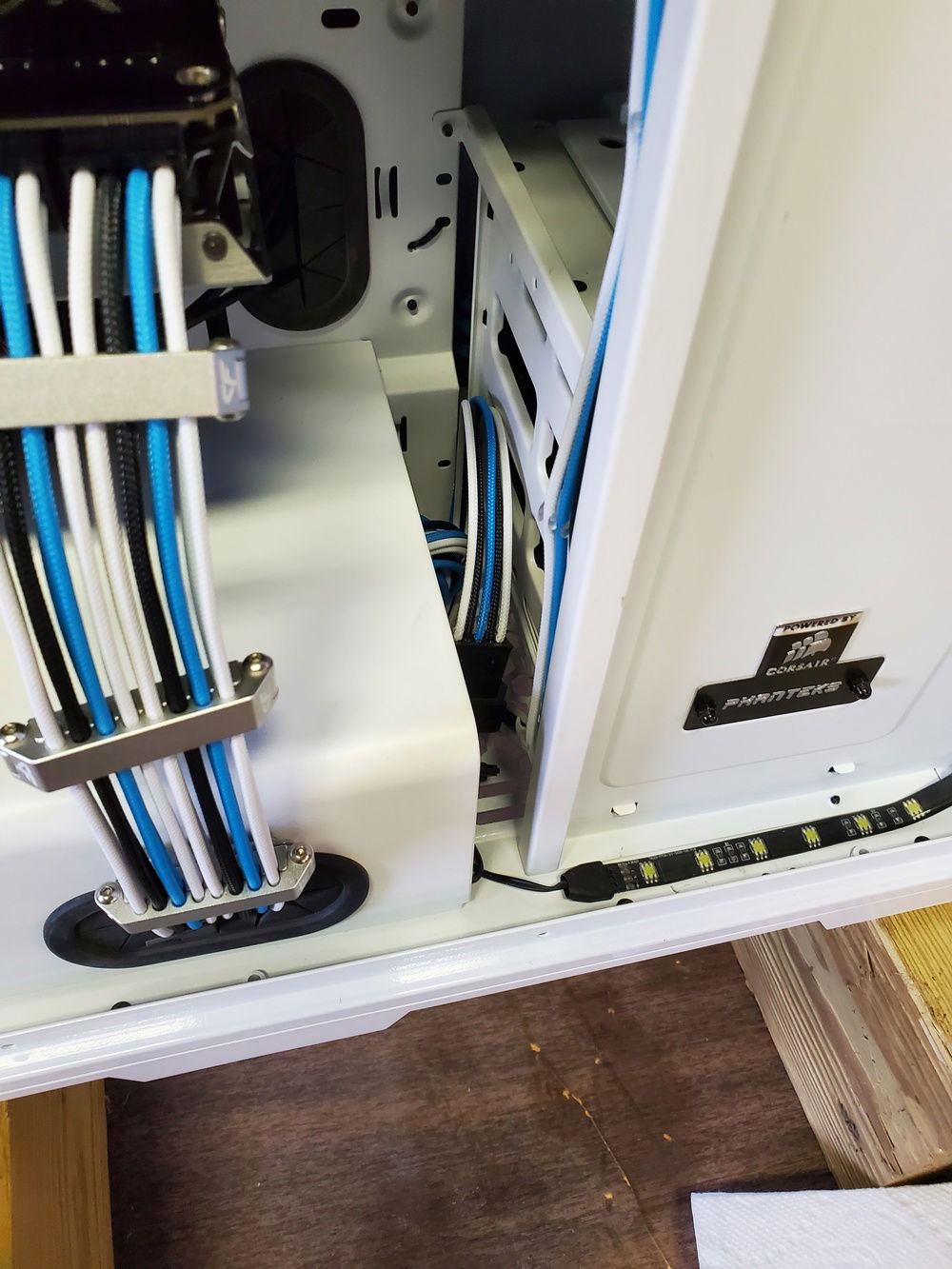 SATA Power cable for LED white strips. And Power cable for fan hub as well going up the inside.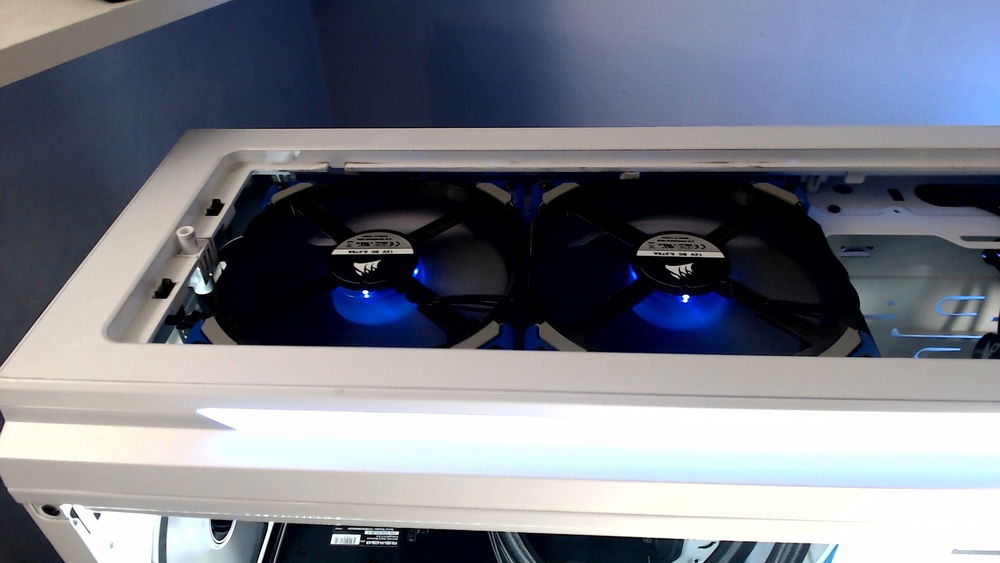 Corsair 140 mm ML pro's Blue (4) 2 on top 2 in front (3) White Interior. (7) total
View from top no lighting.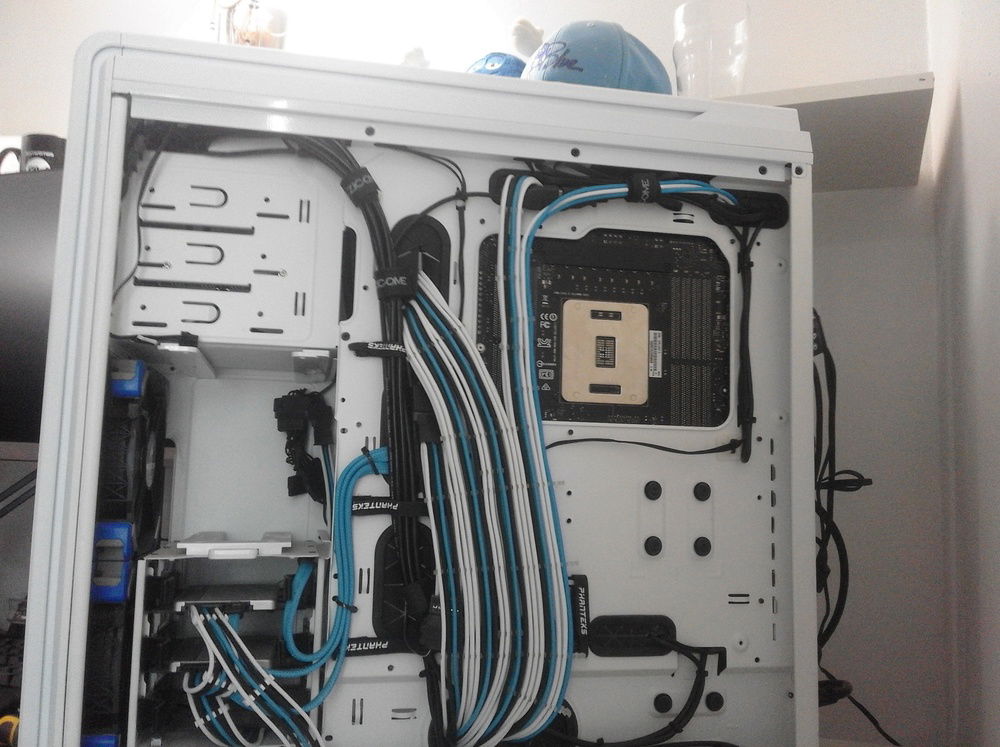 Cable Management a must. This is a before shot of management. Before I did some minor adjustments to the fan cables stuffed up in the right hand corner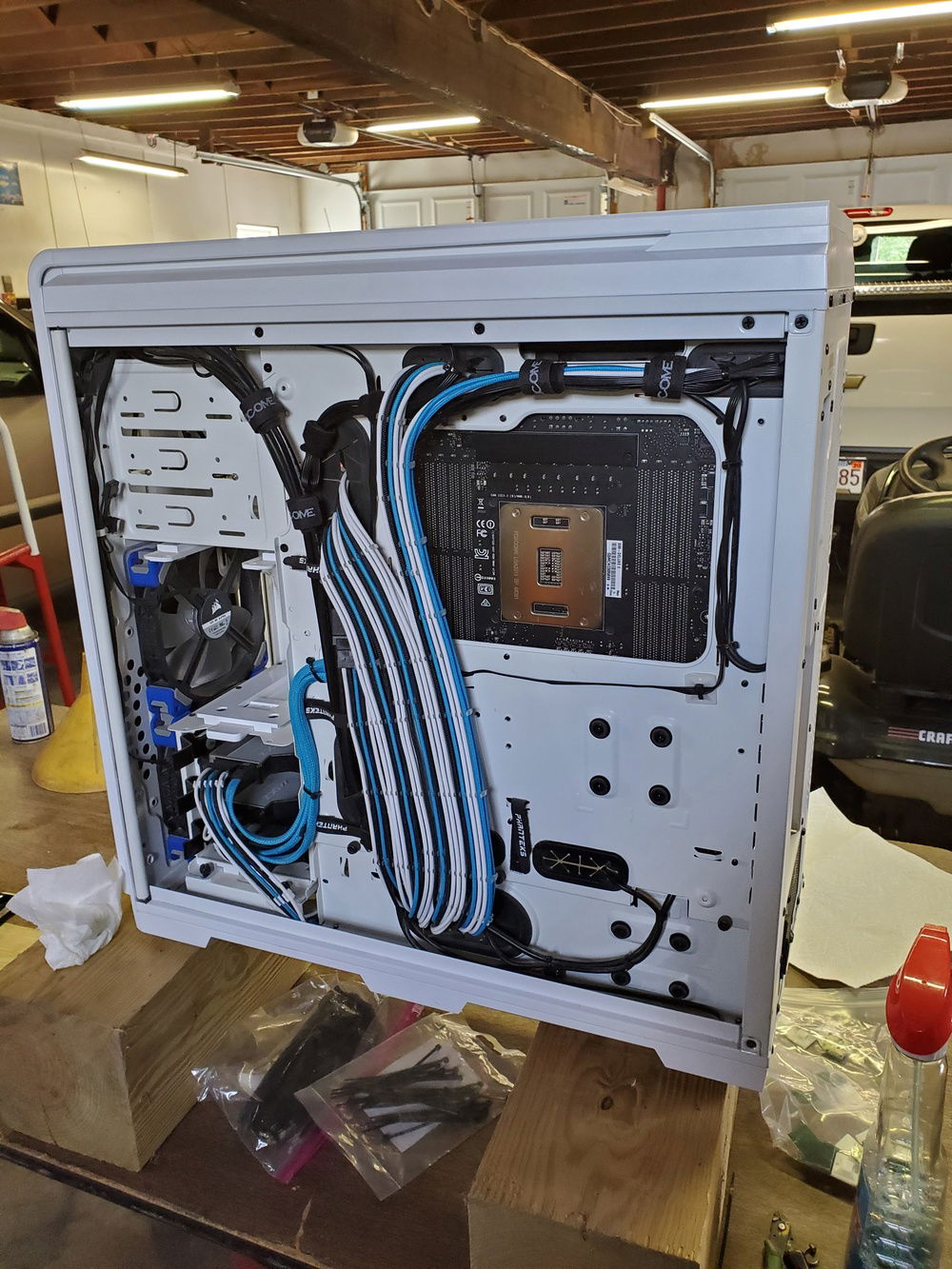 This is after. My Nit picking is getting the best of me. It bothered me for some time. Just never took the time to fix it.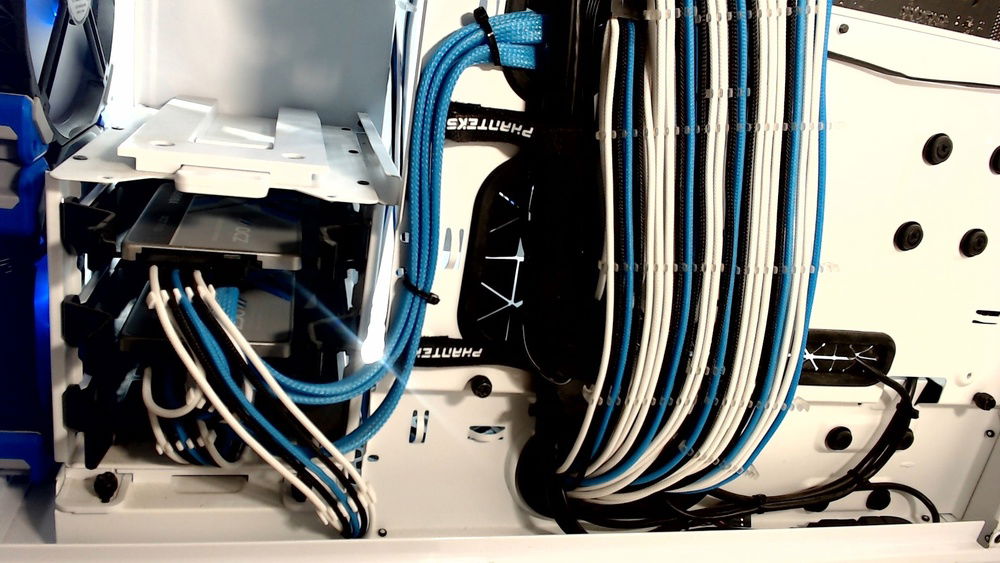 (2) Toshiba OCZ 150 trinity 960 G's SSD's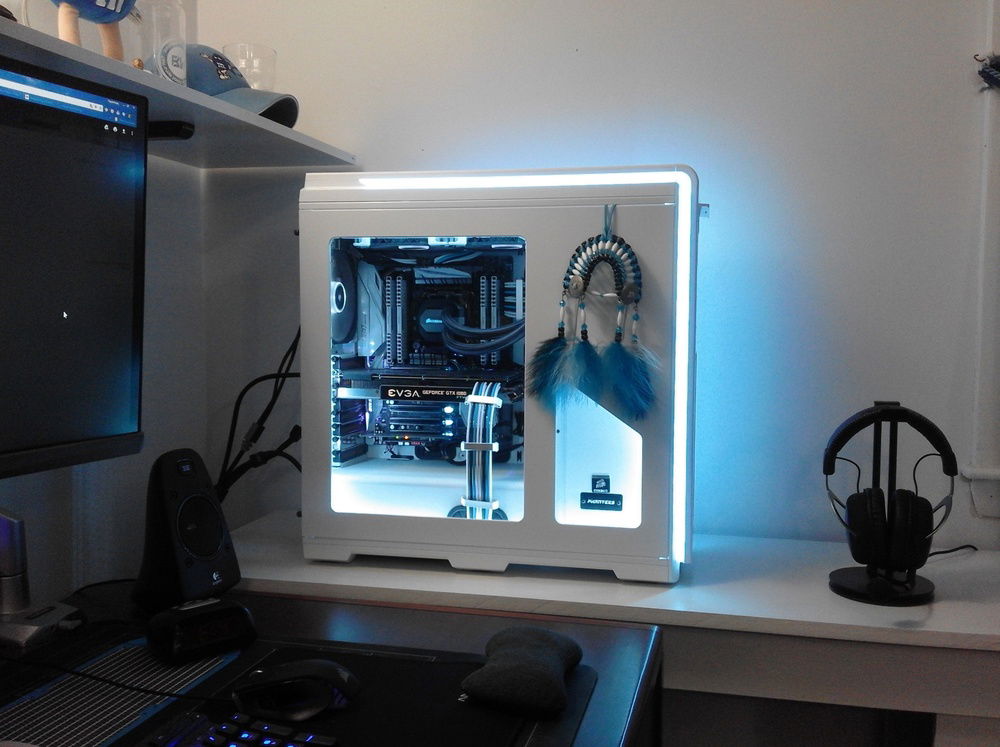 This is an earlier picture of my rig. With only 32 G's RAM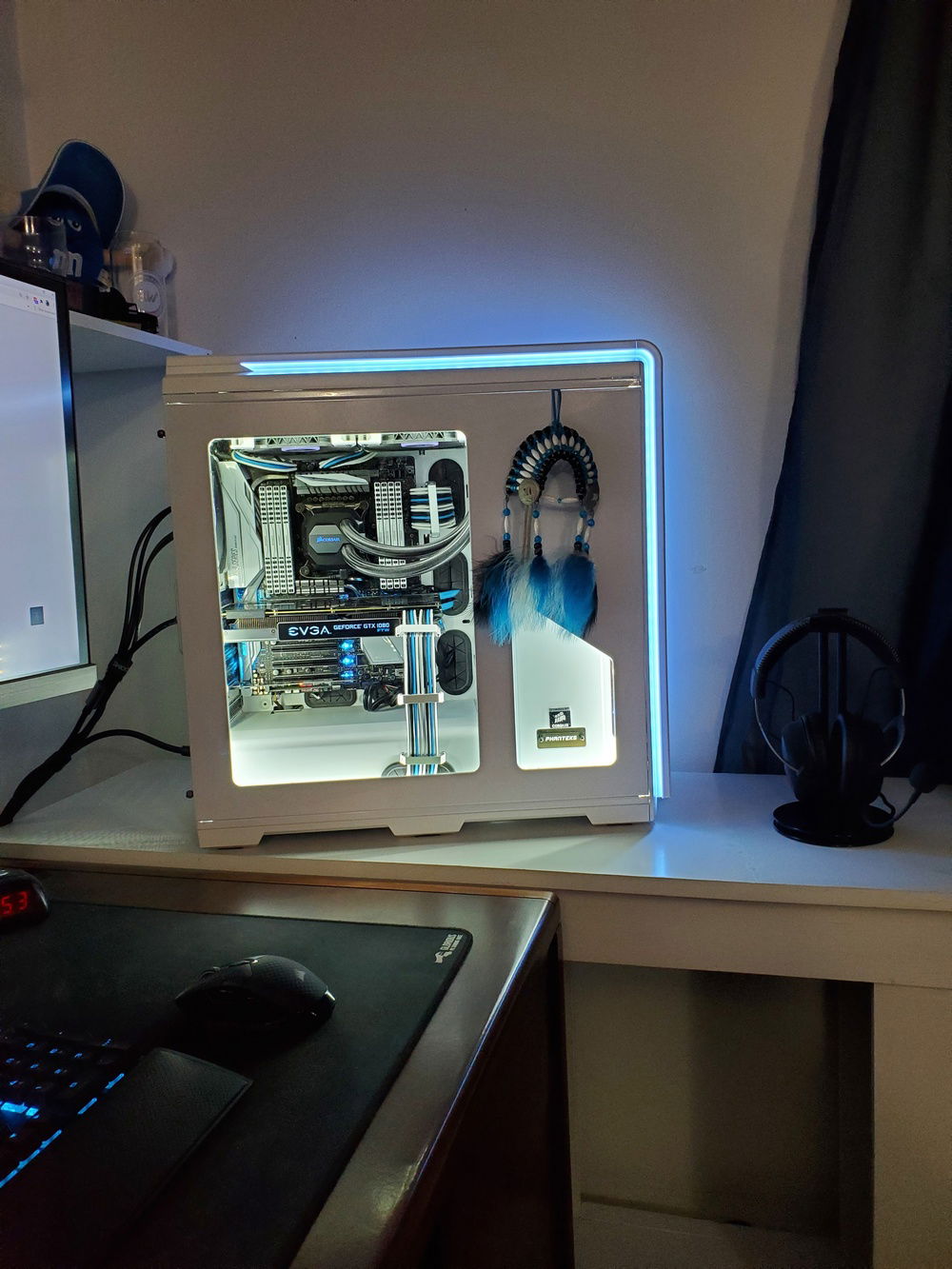 This is today. 64G's RAM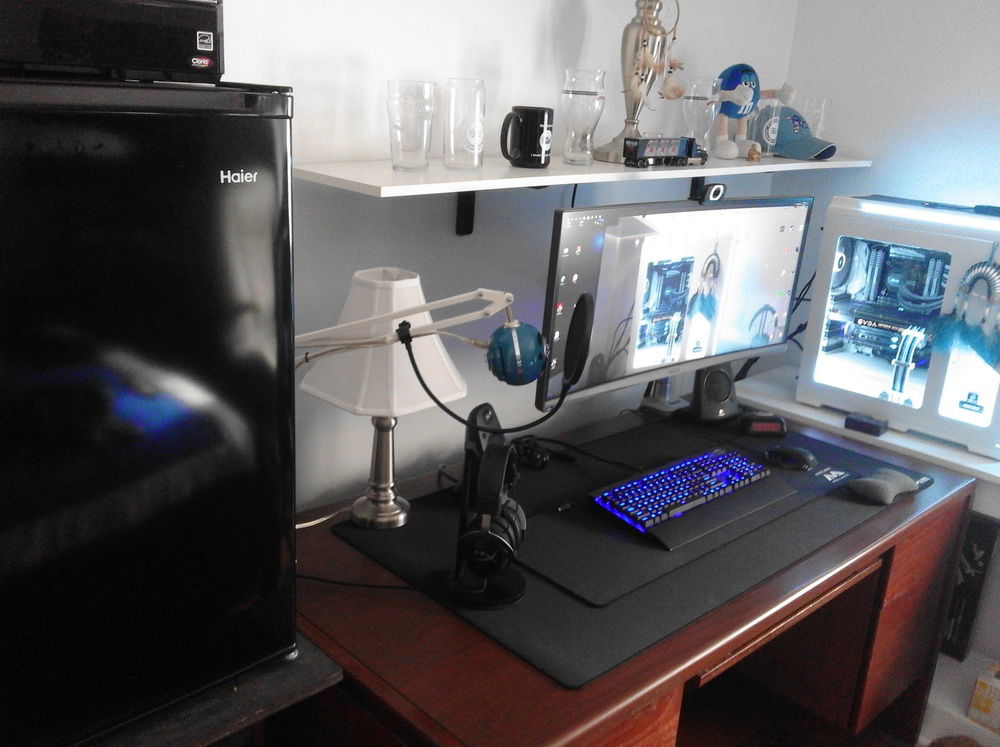 My old setup with Asus PG348Q monitor.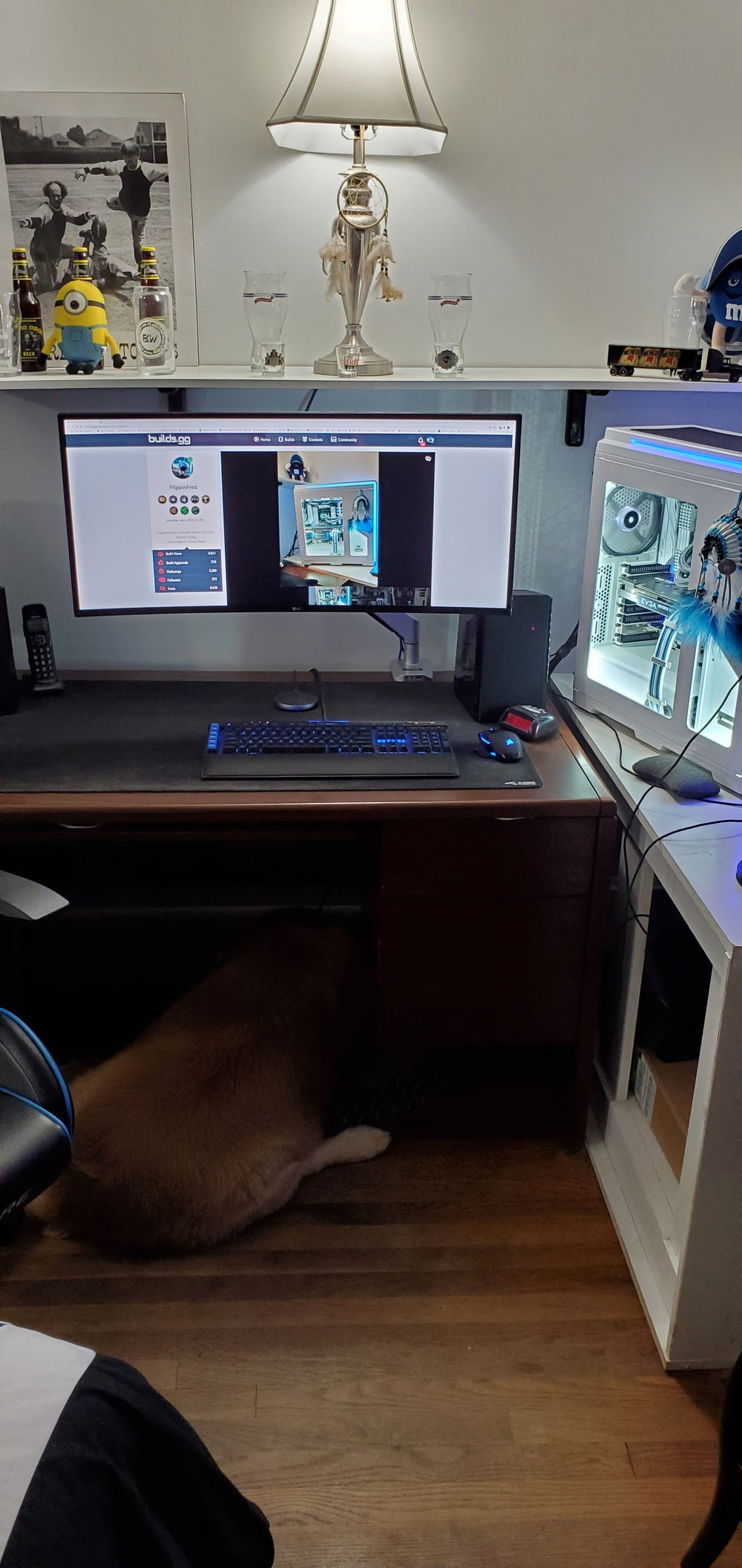 New LG monitor. Very happy.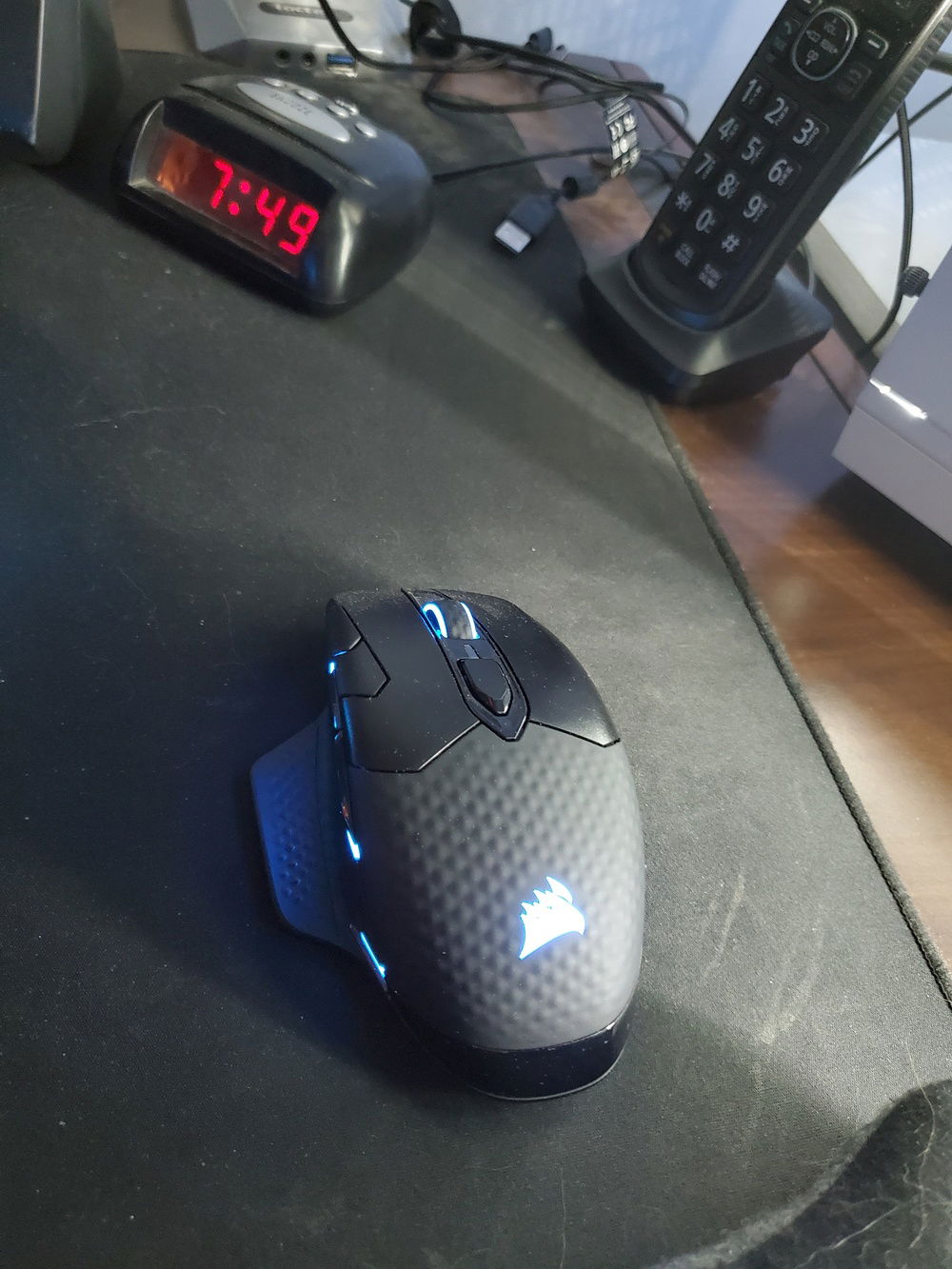 Corsair Dark Core Wirless RGB Mouse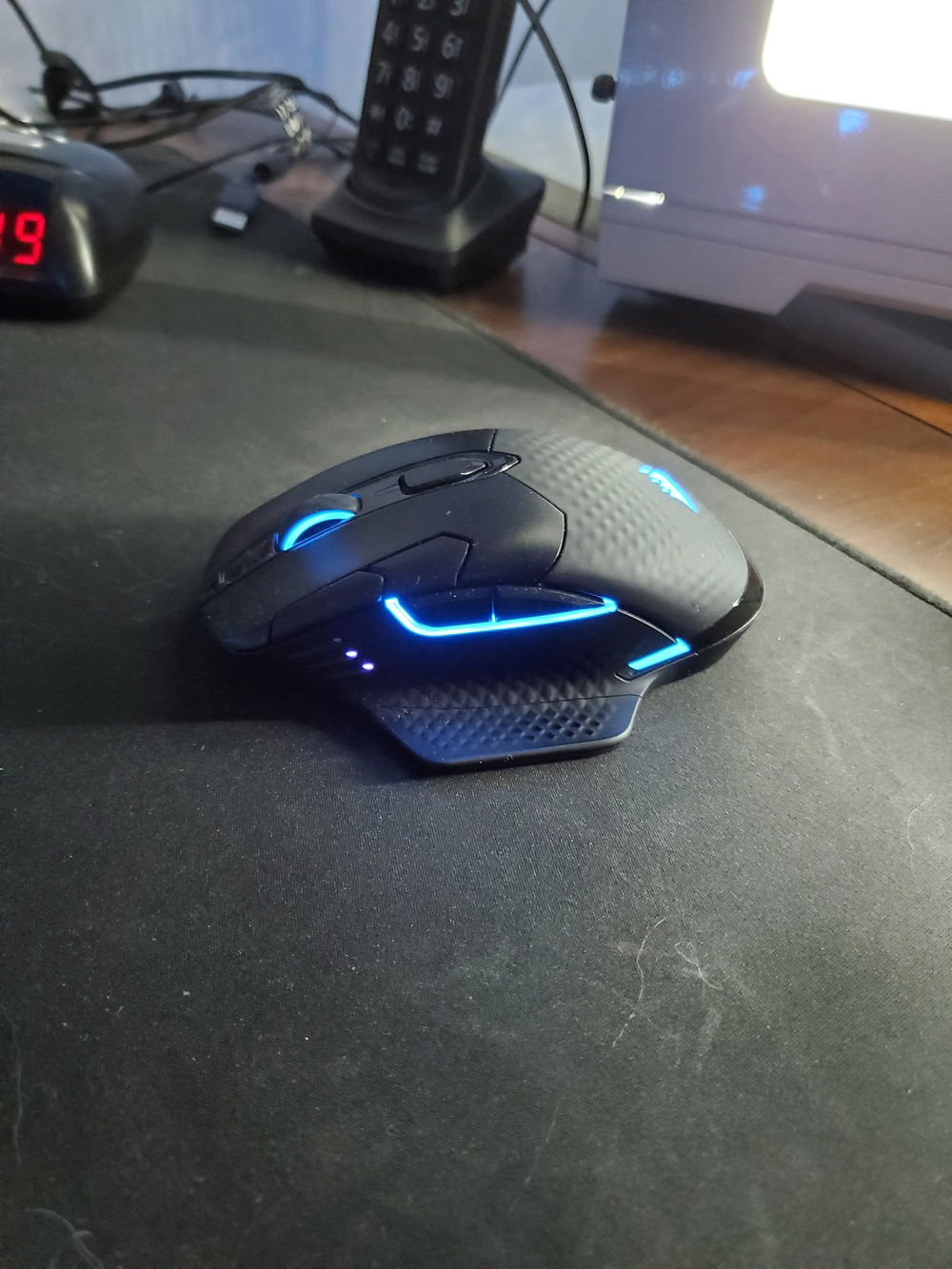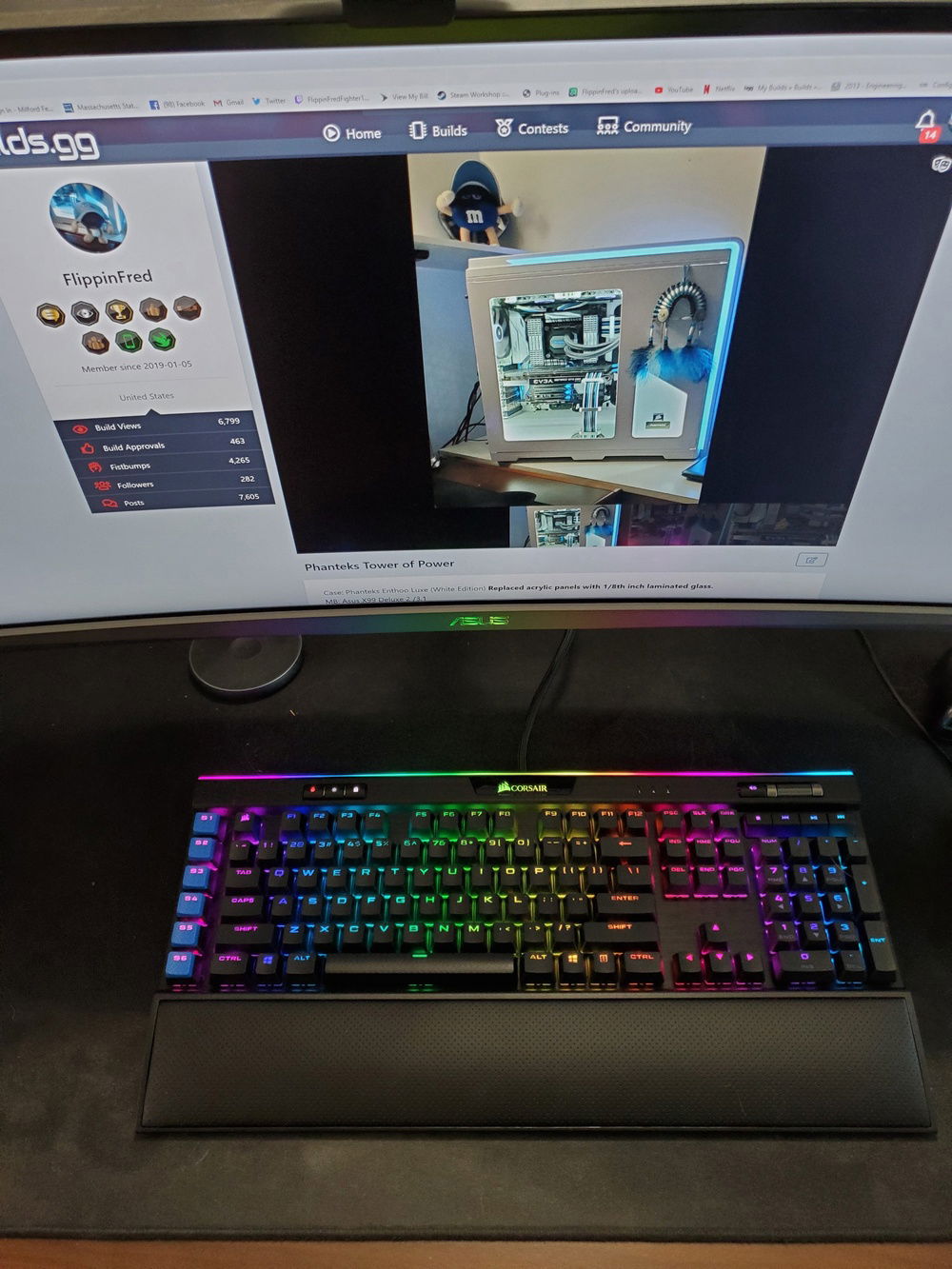 Corsair K95 Platinum XT Keyboard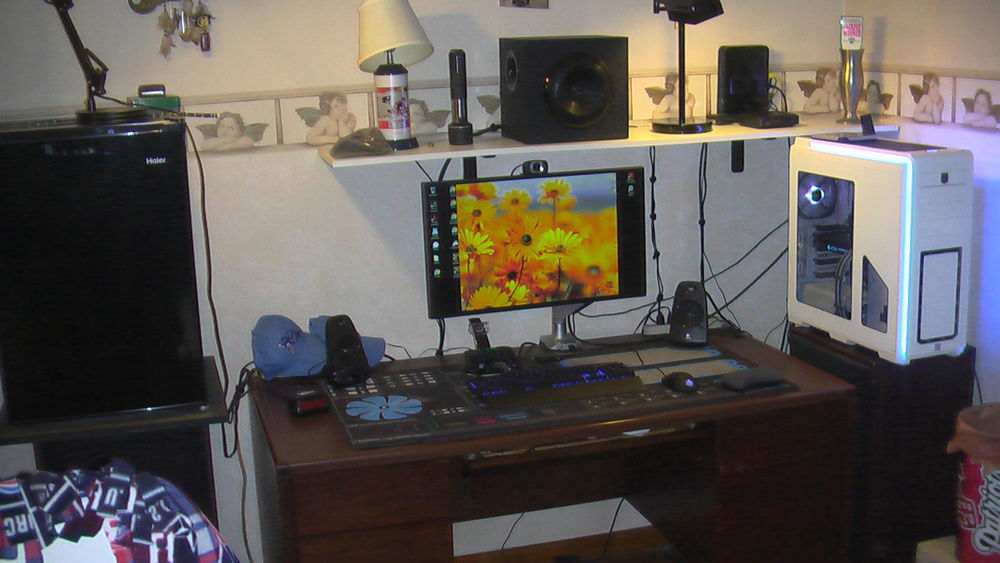 Early days of my setup. Asus ROG PG278Q Monitor. And a home speaker for a shelf. Yikes. Very unstable. Built my own custom shelf as seen in the previous photos.
It all started with this MainGear Vybe that I purchased in 2013. Then I decided to build my own for the savings and self pride in Nov. 2015-February 2016. Took that long to decide on parts and case.
Finally got some awesome new headphones 🎧 Razer Blackshark V2 Pro's What a difference. 😊
No more wire to trip over. And knock stuff off my shelf.
A good gaming chair.. Like the AKRacing Overture is a necessity when long hours of comfort are uncompromising. With the HyperX Cloud 2's in the background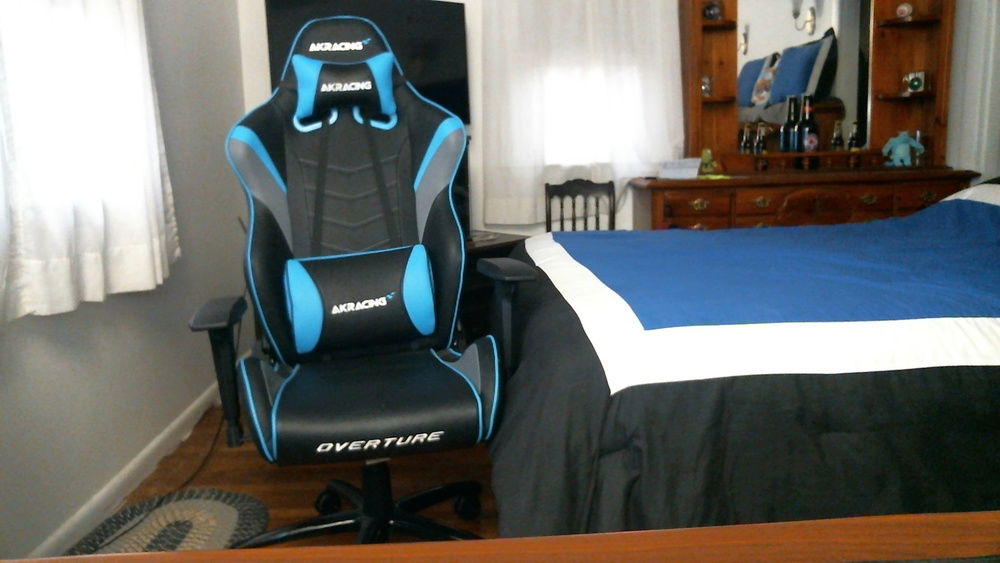 AKRacing Overture edition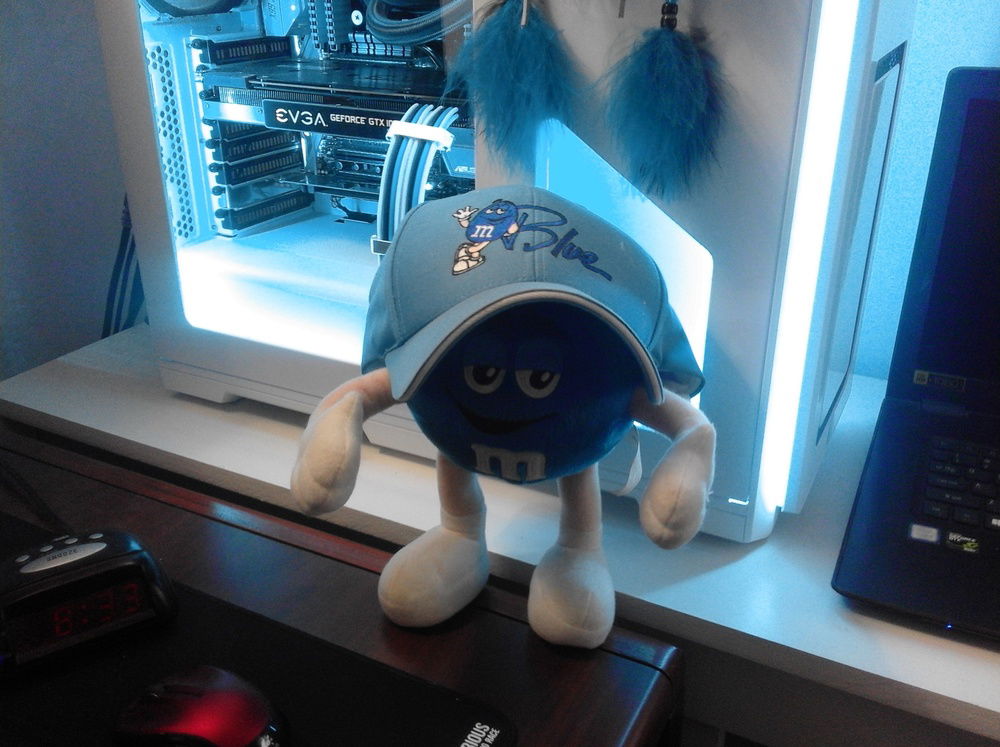 This guy likes to party
Up close. Really dusty and in need of some care
Behind the scenes cable management before I updated them
Getting ready to make it better
Updated and re-managed cables and cleaned up pretty
Updated cable management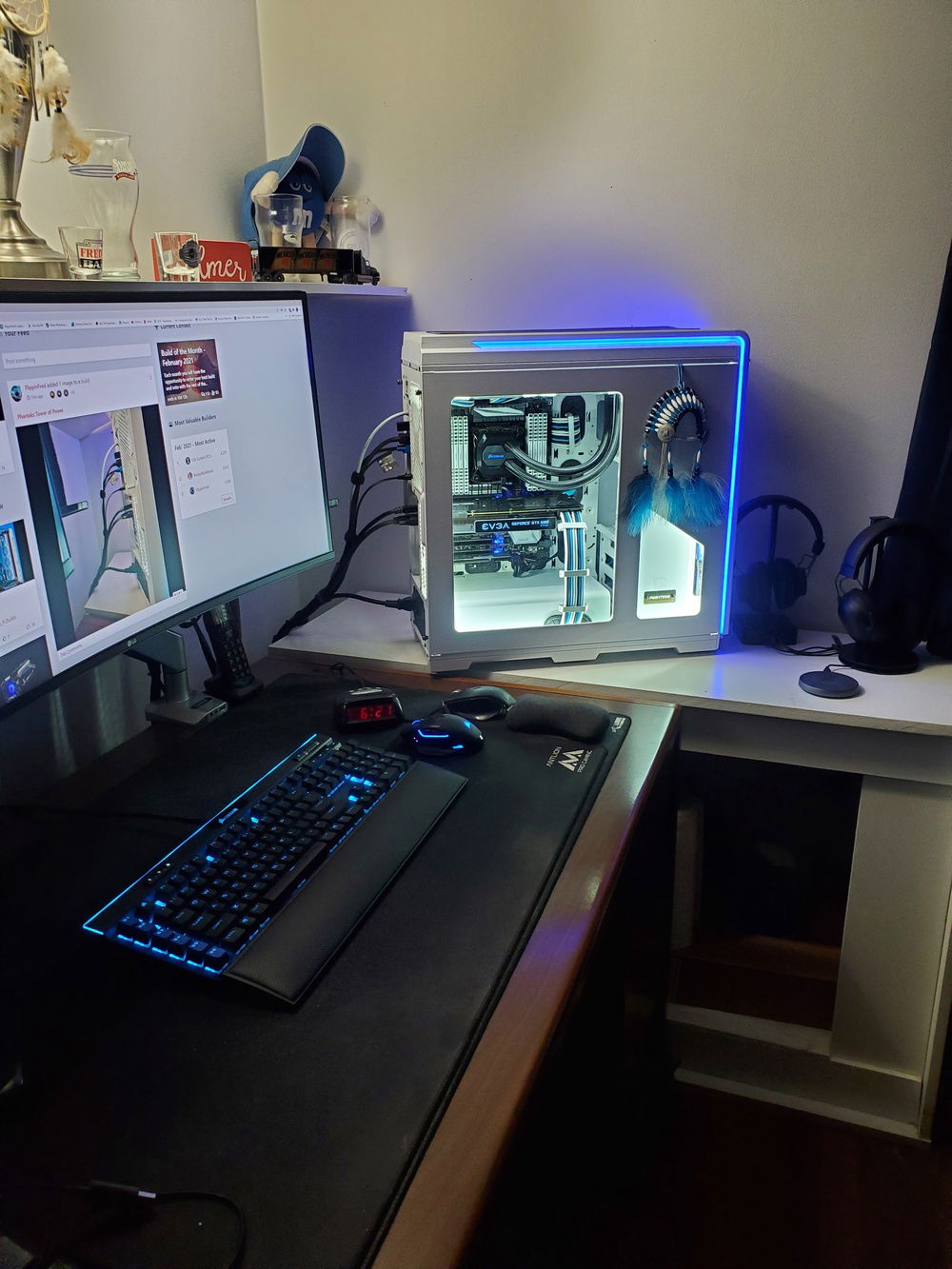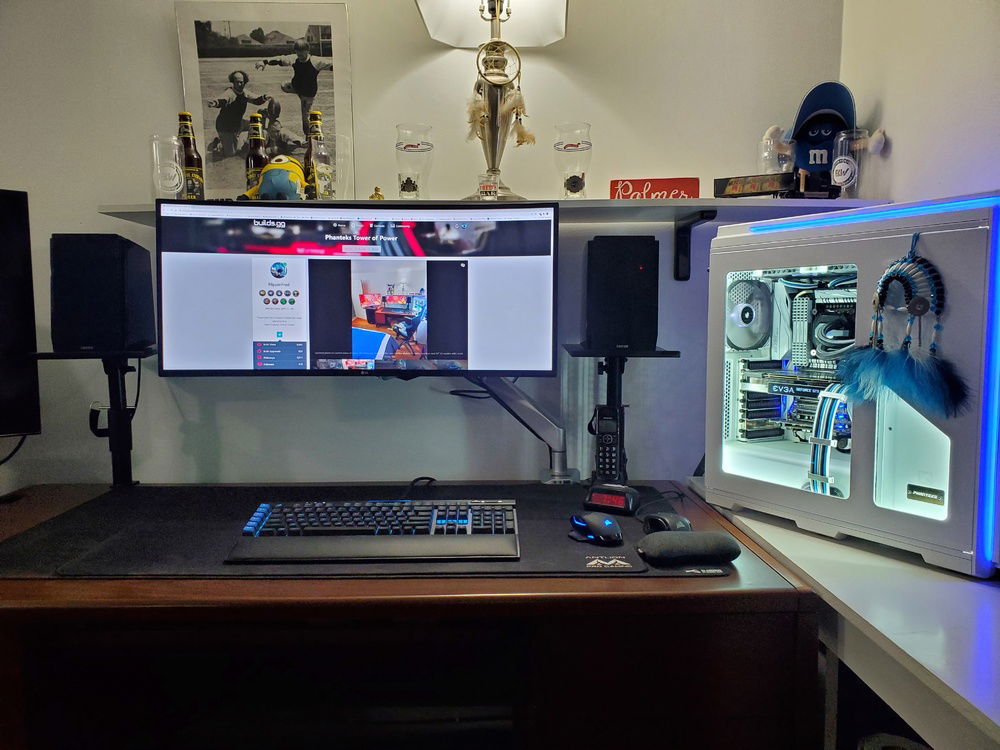 Edifier R1850DB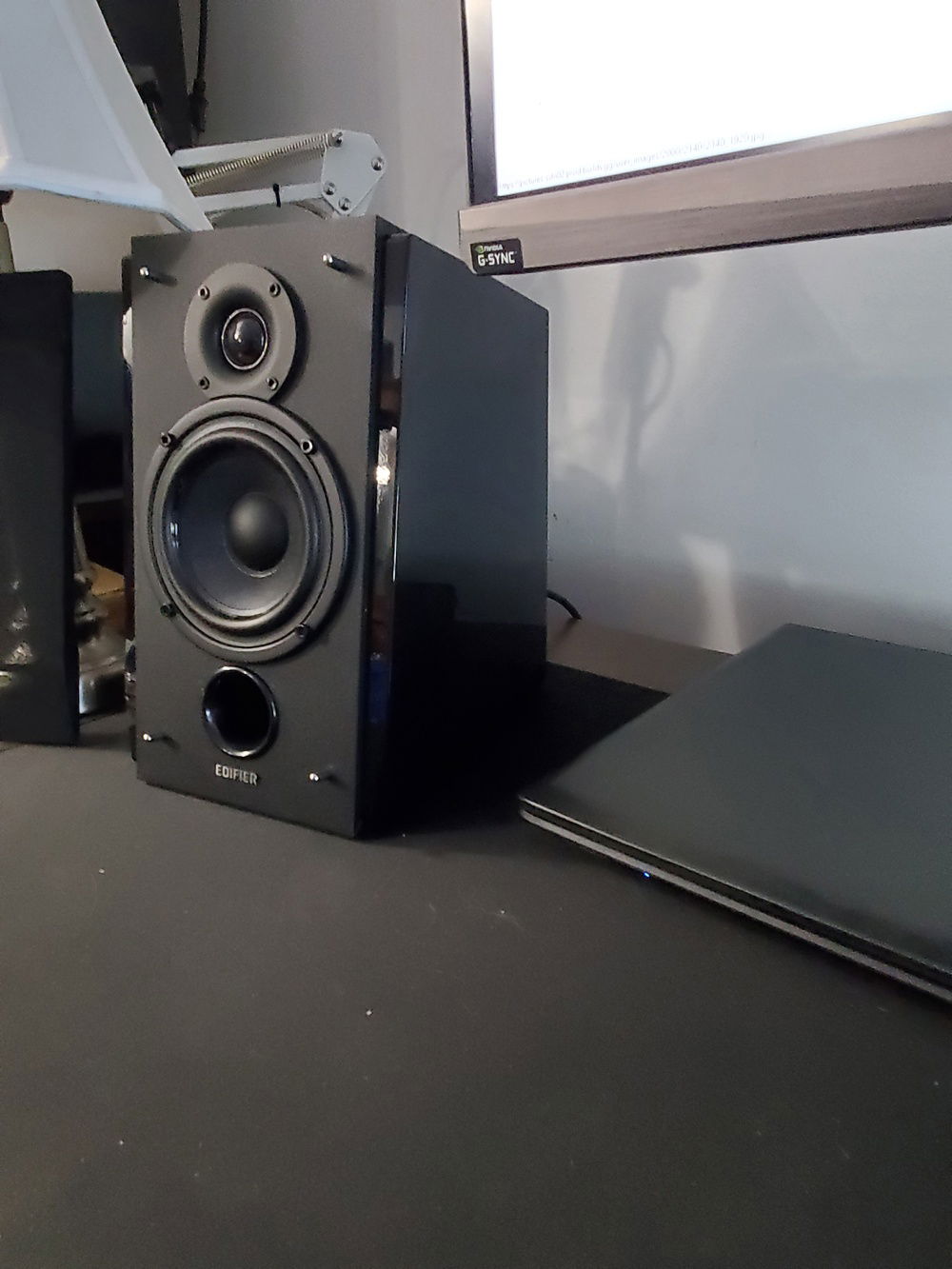 Edifier R1850DB
Added a new area rug and painted all the trim with blue. 💙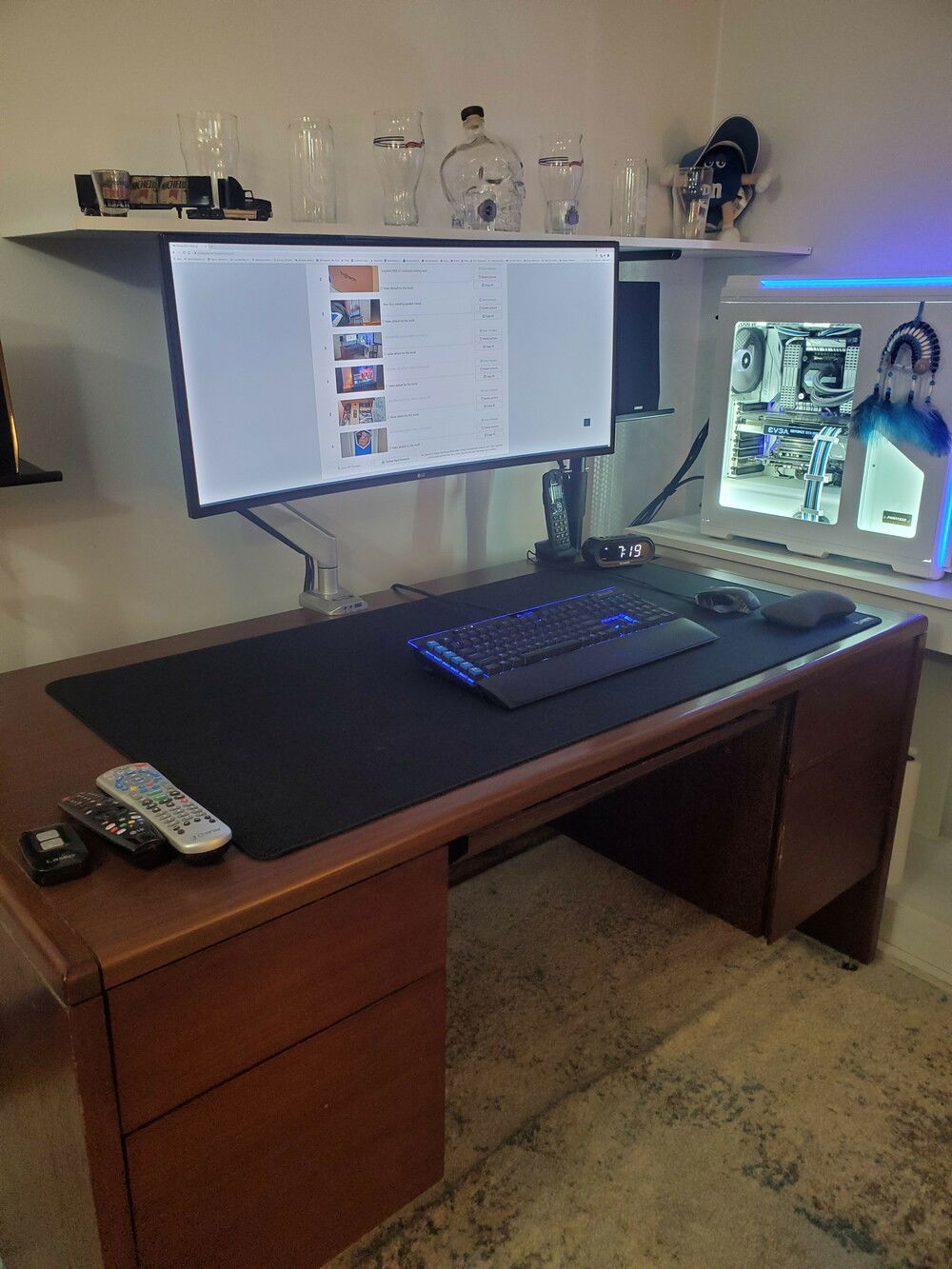 Replaced the Triple X PC Master Race mat. With a brand new one.