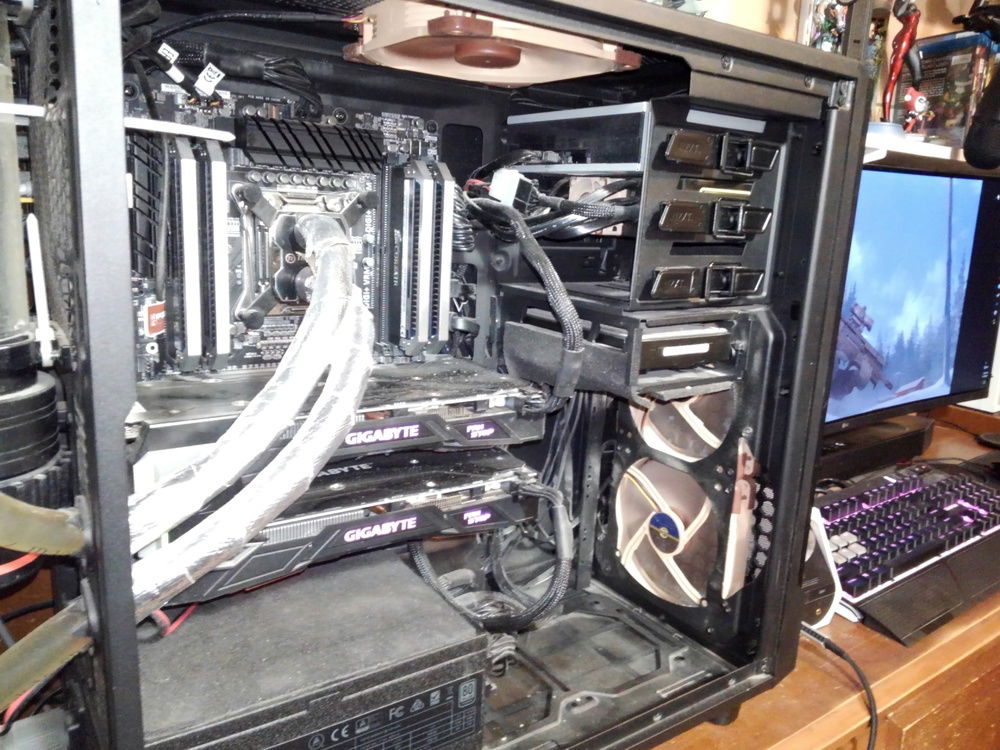 Water tubes wrapped in self adhesive, fiberglass insulated, reflective tape to keep coolant temps down. 5-10C when playing games.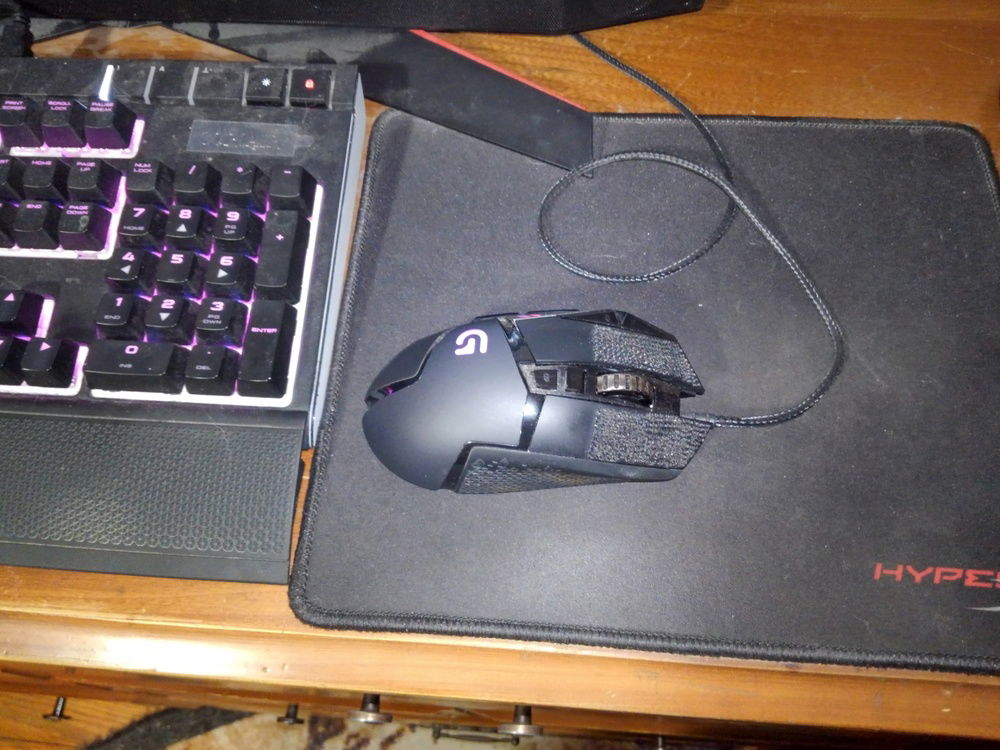 Custom stipple job helps keep positive control of the mouse.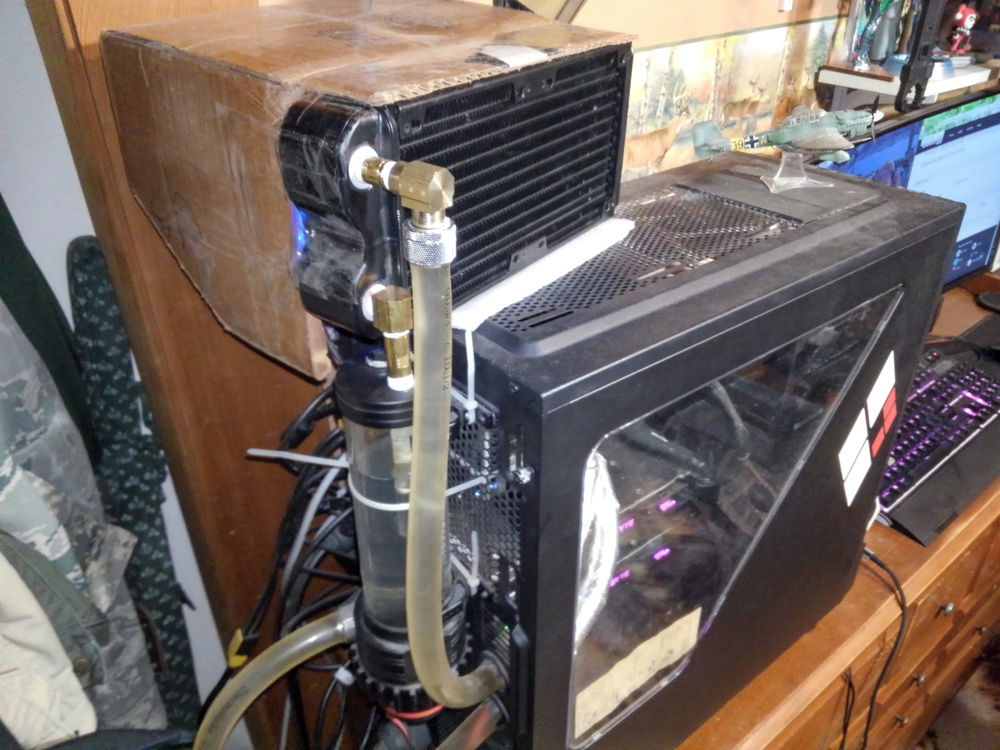 The result of poor planning. Brass fittings from Home Depot. The custom radiator/fan shroud help keep dust accumulation down.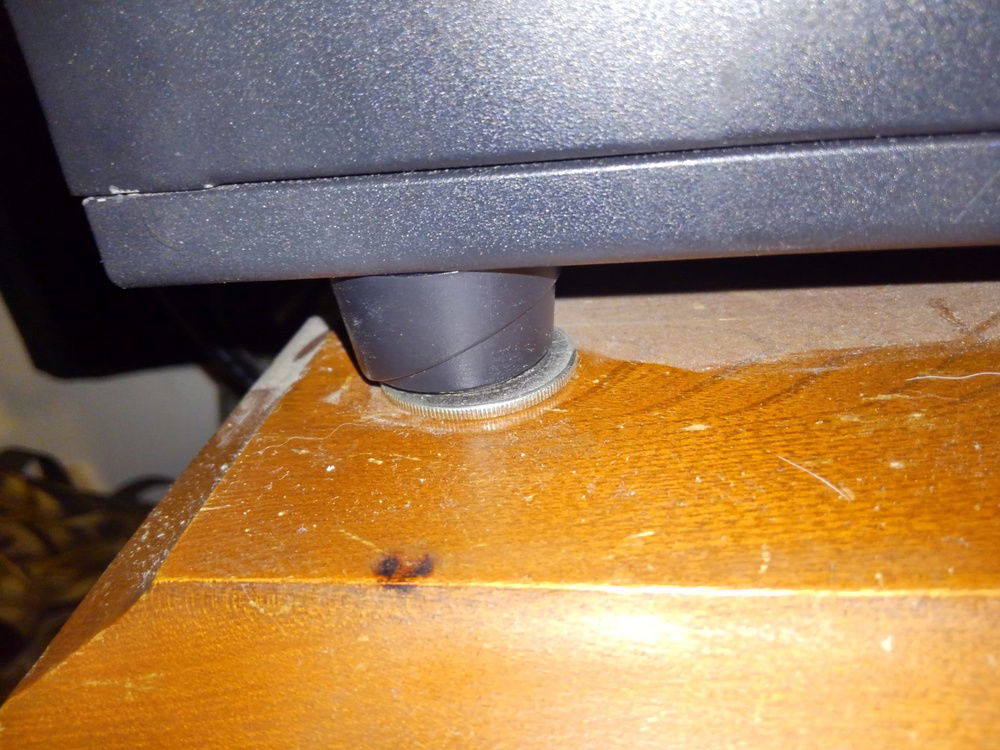 Kennedy half dollar giving my life stability.